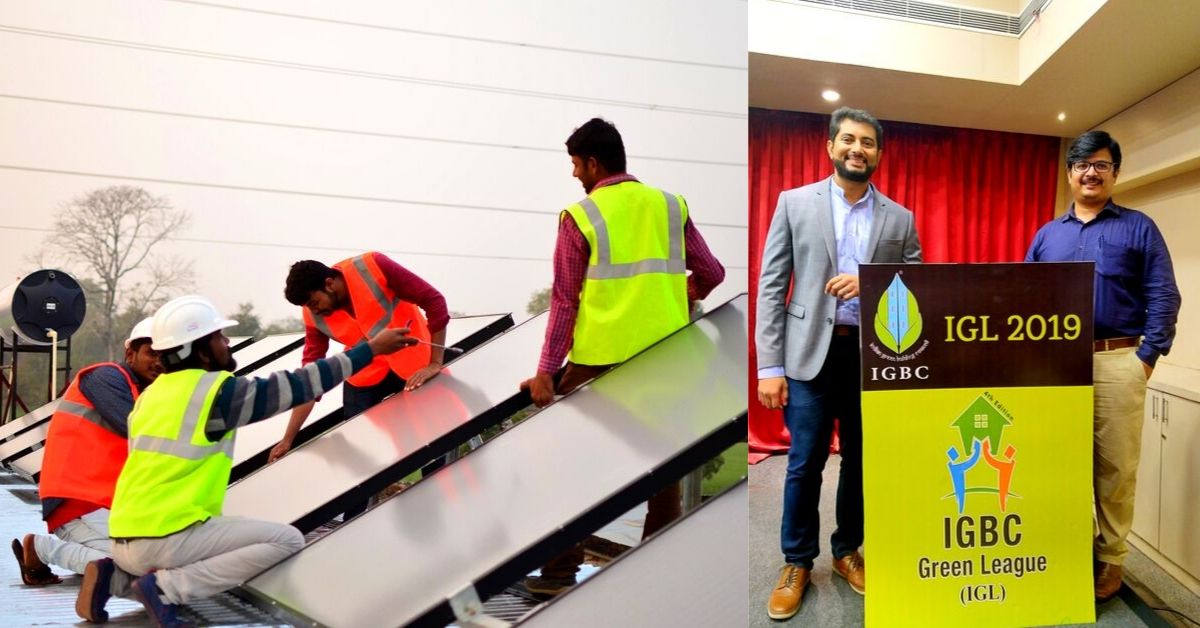 "We generate as much electric energy as an ordinary PV panel would and as much hot water as an ordinary heater panel would. Except that we generate both out of a single panel!" #Innovation #RenewableEnergy
---
This article is part of a series on innovations in support of the ATL Tinkering Innovation Marathon – organised by Atal Innovation Mission, NITI Aayog and The Better India. Read more about the marathon
here
.
---
We know that solar panels generate electricity. But, what if a solar panel could directly heat water while also generating electricity?
Don't believe us? Hear it from Rick Clifton, who has been working as the Director at The Good Shepherd Agricultural Mission (GSAM) in Uttarakhand's Banbasa village, for the past 15 years.
---
Unlike its counterparts that run on paraffin or batteries, this portable lamp is powered by one of the world's most abundant resources⁠—salt water! 
---
"There are six hostels on the campus and we were looking for solutions to heat water and also cut down on electricity costs, which would go upto Rs 1.4 lakh in two months," says the 67-year-old.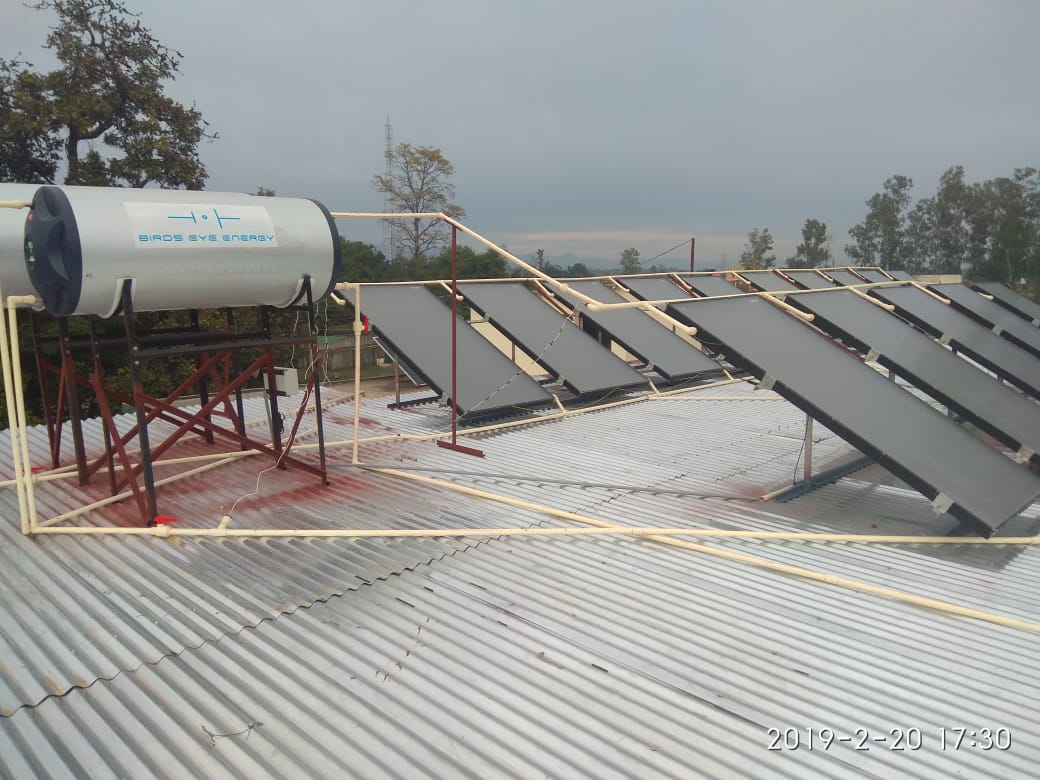 About a year ago, they installed 15 solar panels, known as 'Duplex,' which generate approximately 5 kW of electricity. Since then, they have been able to heat about 800 litres of water in a day.
These solar panels have been designed by Birds Eye Energy, a Hyderabad-based startup. In addition to generating electricity, Duplex can also harness the heat released to heat water in the building where it is installed.
Speaking to The Better India, Praneeth Pillarisetti, the founder, says,
"Any solar PV (photovoltaic) panel can only utilise about 18% of the sun's energy, and convert it into electricity. The other 82% is wasted as heat which the panel absorbs as excess energy and releases it in ambient air. We have designed a heat recovery system that is fitted underneath the PV layer, which captures this wasted heat and utilises it to heat water instead. This way, we are using a lot more of the sun's energy than conventional hot water panels. Birds Eye Energy panels can deliver an overall efficiency of upto 40%."
The vision behind Duplex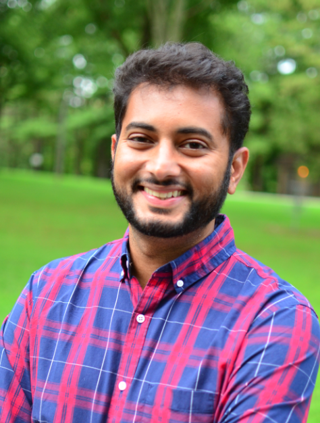 After acquiring a BTech degree in aerospace engineering from IIT Madras, Praneeth decided to pursue a masters in renewable energy, from the University of Florida. During the time, he went on to work with different green energy companies in Canada and the US.
"I felt that there was a huge gap between where R&D was being targeted and where the power sector growth was happening. Most companies were targeting the US and the EU markets, where growth in the power sector is minimal, while the real growth and demand for power is in countries like India and China. The idea of starting a green energy company in India came from the desire to bridge this gap and to apply innovation where it was needed," says Praneeth.
After working in the field of green energy technology for a decade, Praneeth decided to pursue his entrepreneurial dreams. He was joined by Harsha Vardhan Reddy, his batchmate at IIT Madras, and the duo founded Birds Eye Energy in 2016.
Developing the technology
As reported in The Hindu, in 2017, they spotted a small proof of concept clay model of the duplex solar panel at IIT Madras. It was a 10×15 cm model designed for academic demonstration, and they did further research and development to make the product viable.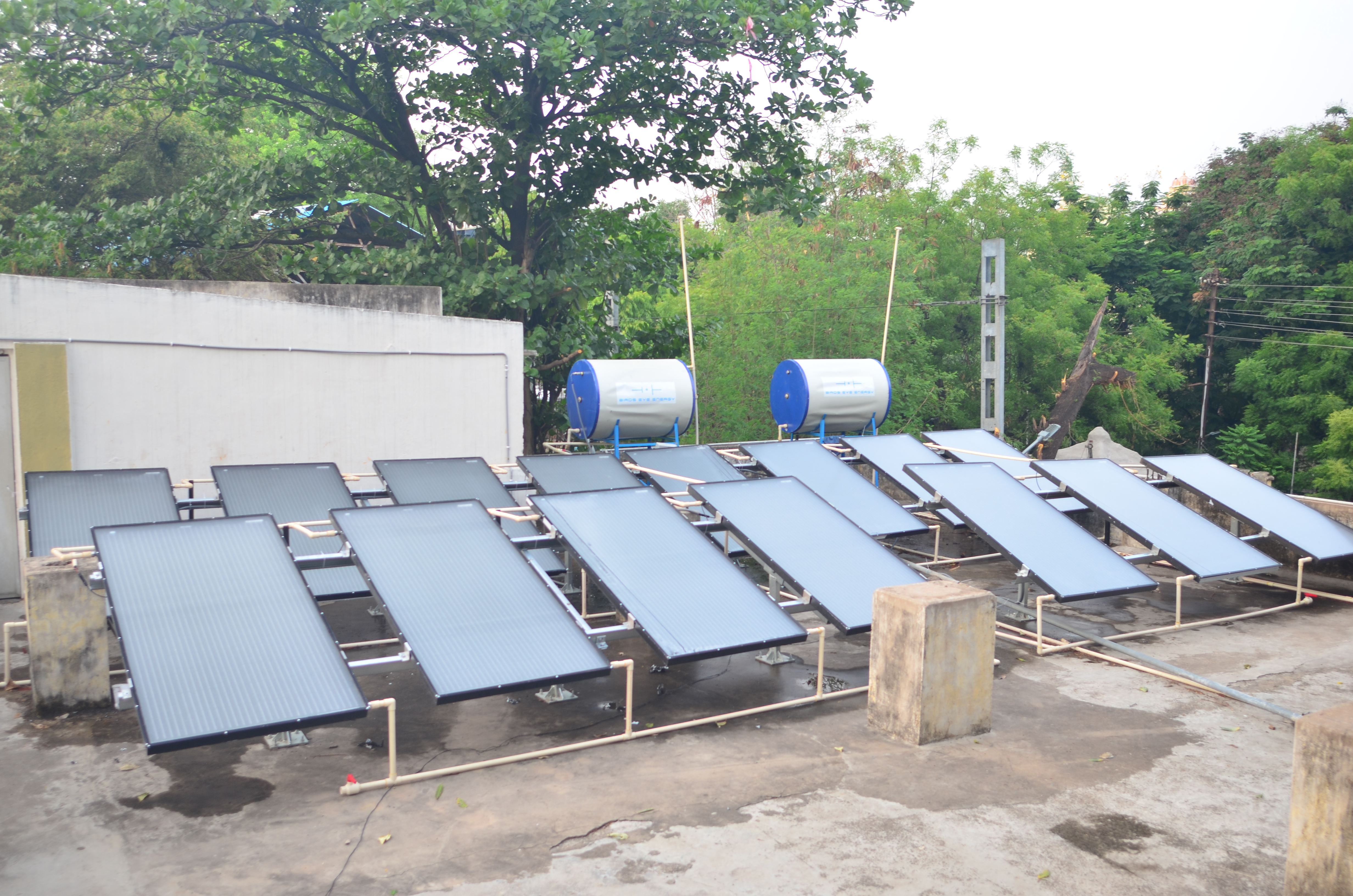 Help came in from CSIR-Central Electronics Engineering Research Institute (CEERI) and from IIT Madras.
Praneeth supervised the activities from the startup's end and once they came up with a rough design. "We took the design forward and modified it further to make it cost competitive, easy to manufacture and market ready," says Praneeth.
When the product was ready, they tested a prototype for residential use in Tarnaka, and a prototype for commercial complexes, at IIT Madras. For nearly a year, data was monitored closely to gauge heating capacities and changes in temperature, and the product was finally launched in April 2019.
The dimension of the panel is 2×1 m, which is the same as a standard PV panel or a conventional hot water panel. One Birds Eye Energy solar panel can generate 330W power and 100-120 litres of hot water per day. The cost of installing one Birds Eye Energy solar panel is about Rs 20,000
"Duplex generates as much electric energy as an ordinary PV panel would and heats as much hot water as an ordinary hot water panel would, except for one thing⁠—it does this with a single panel. So customers who need both solar electricity and hot water—residences, hotels, hospitals, among others—can now install a single compact system made of our 2-in-1 panels," says Prateek.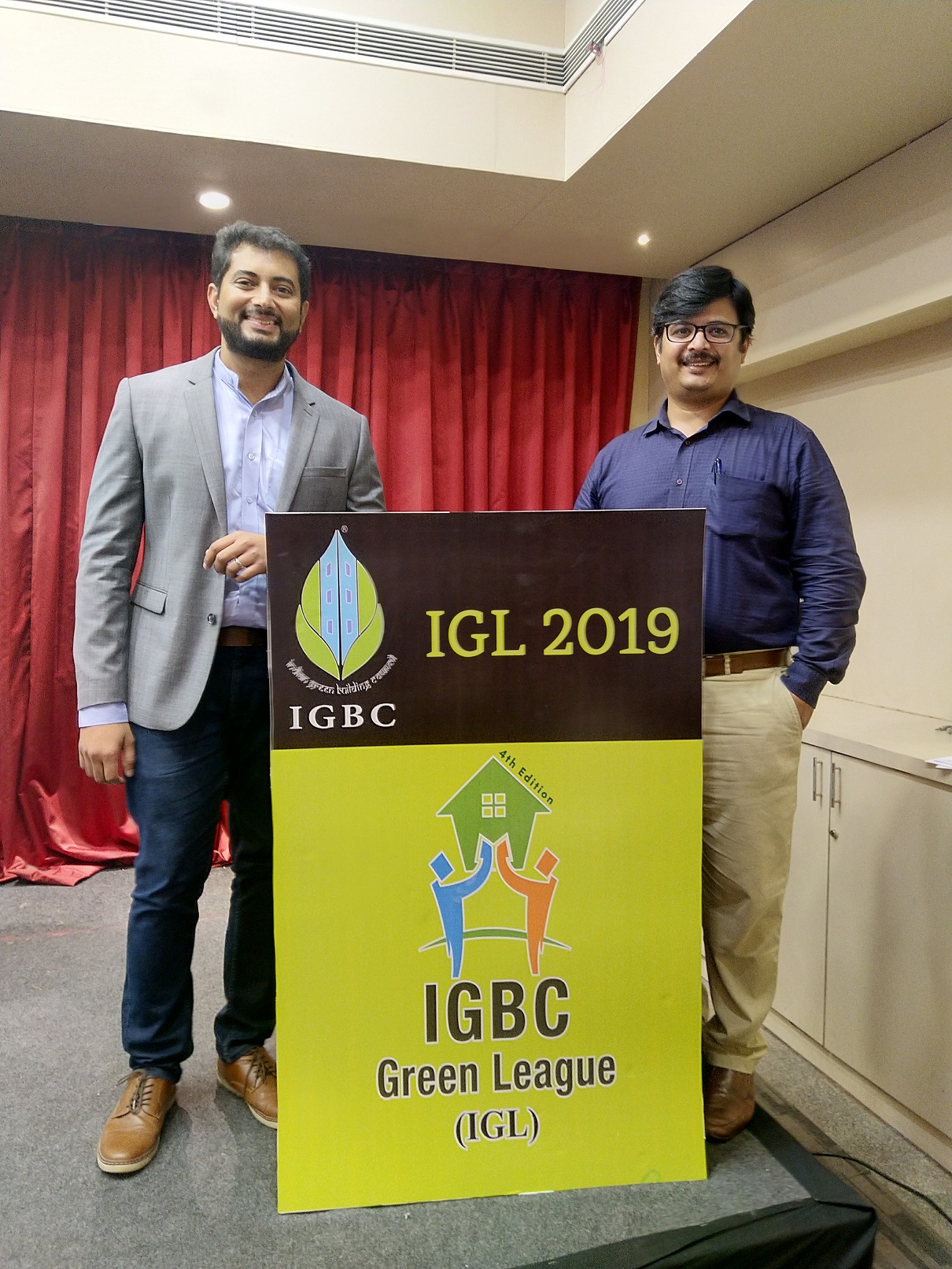 He further explains that this is more convenient as this would require less space and would cut additional installation and labour charges incurred while installing two solar panels with different utilities.
Usually, the challenge with solar heating systems is the issue of the build-up or scaling of mineral deposits in the system.
Praneeth says that their solar panels are designed to require less maintenance than ordinary solar water heating systems. They have developed their panel to prevent the overheating of water by ensuring that there isn't any direct heating of water. In summer, the ordinary solar panels can heat up to 85 °C, which can also lead to scaling of minerals in the system.
Scaling in the system can affect the flow and reduce the performance. However, in these panels, the flow area is double, as compared to conventional solar panels. So, even if there is a little bit of scaling, this does not affect the flow of water.
"The flow passages of these panels can also withstand 10 bar pressure. All of these make our panels a robustly engineered product that can last 25 years," says Praneeth.
What are the challenges they have faced so far?
Being bootstrapped, money and labour are the challenges that the startup struggles with. The other hurdle that Praneeth emphasises on is the fact that people are slow to adopt any new technology.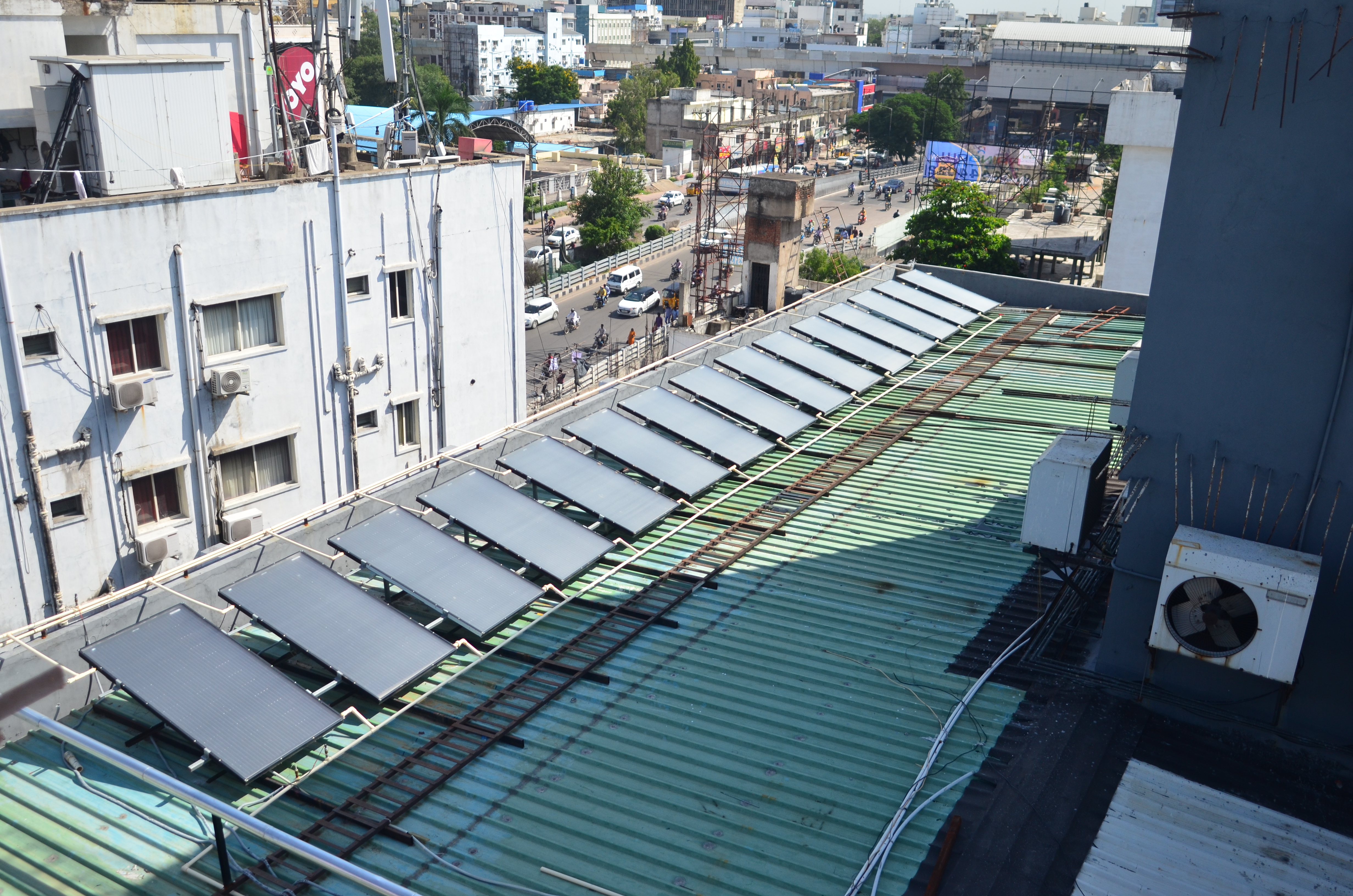 "There have been times where we lost business because the customer thought we did not have enough experience to execute the project."
He adds that despite the lukewarm response that they have to face from customers sometimes, they try to not only educate them about their product but also about the pros and cons of solar energy in general.
Recognition, Impact and Plans
Notwithstanding these setbacks, the duo says that their work has been recognised. Along with IIT Madras, Birds Eye Energy was awarded a research grant in March 2019 by the Ministry of New and Renewable Energy (MNRE) and the Ministry of Human Resource Development (MHRD) under the Uchhatar Avishkar Yojana (UAY).
YS Subrahmanyam, 63, a Civil Engineer based in Hyderabad, says that heard about the startup's services from his friend who is a builder. The installation process for the solar panels in his 4000 sq ft villa started about three months back and they were fully functional from July onwards.
Being in the construction business himself, he could immediately identify the merits of installing Birds Eye solar panels. He says that it is also cost effective to install this two-in-one solar panel as it is almost 10% to 15% cheaper than installing two solar panels with different functions.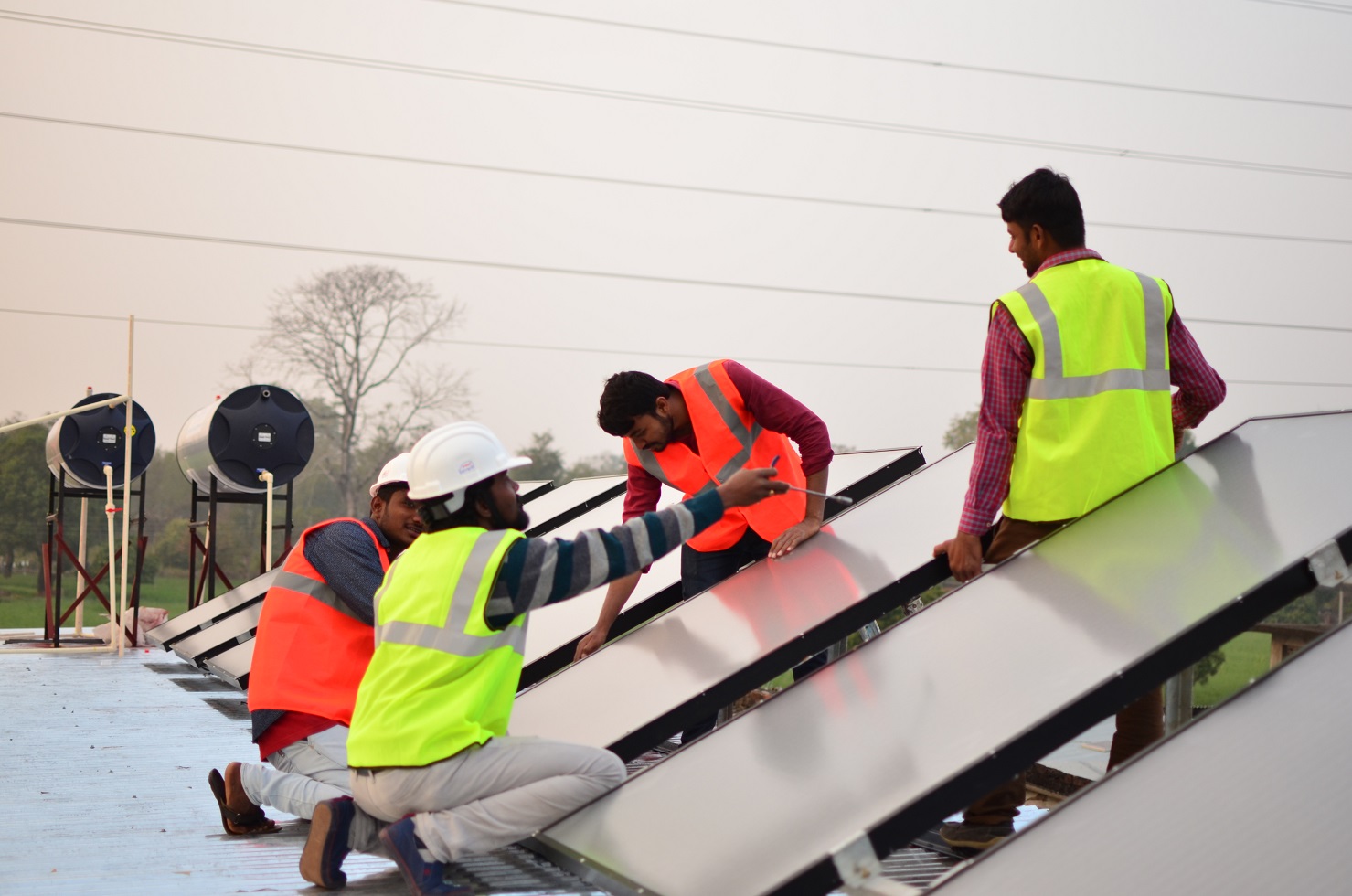 "The best part is that it serves two services in one. Generally, one would have had to buy two separate solar panels instead which would have consumed a lot of space. Now, I can use the extra space that I have on the terrace to start a terrace garden or develop a seating area!" he adds.
Although the startup is based out of Hyderabad, they provide installation facilities all across like they did in Uttarakhand.
Praneeth also aspires to explore further in the green technology sphere, and mentions that electric vehicles and fuel cells are on their list as of now.
"But the most exciting goal we have is to position ourselves as the most innovative company in the green energy space. We plan to achieve this by bringing out more 'first-of-its-kind' products into the Indian energy segment. We continue to collaborate with IIT Madras in the development of other solar products that are equally innovative, if not more," says Praneeth signing off.
---
You May Also Read: No Solar Panels, No Permit For New House: Telangana Town Sets Brilliant Solar Benchmark!
---
Know more about the ATL Tinkering Innovation Marathon here.

(Edited by Gayatri Mishra)
Like this story? Or have something to share?
Write to us: contact@thebetterindia.com
Connect with us on Facebook and Twitter.
We bring stories straight from the heart of India, to inspire millions and create a wave of impact. Our positive movement is growing bigger everyday, and we would love for you to join it.
Please contribute whatever you can, every little penny helps our team in bringing you more stories that support dreams and spread hope.