Read how communities, especially the women, in Rajasthan are making the best use of government funds and getting amazing maternal healthcare facilities and other infrastructure in their villages. Know all about these hardworking women and how they are safeguarding mothers.
Read how communities, especially the women, in Rajasthan are making the best use of government funds and getting amazing maternal healthcare facilities and other infrastructure in their villages. Know all about these hardworking women and how they are safeguarding the vulnerable, especially mothers.
A

n hour's drive from the bustling town of Chittorgarh, the celebrated land of heroic warriors in Rajasthan, meet Suman Jain, a modern-day "soldier", from Bheru Singhji ka Kheda village, who is striving to provide equitable healthcare to mothers and children in the area.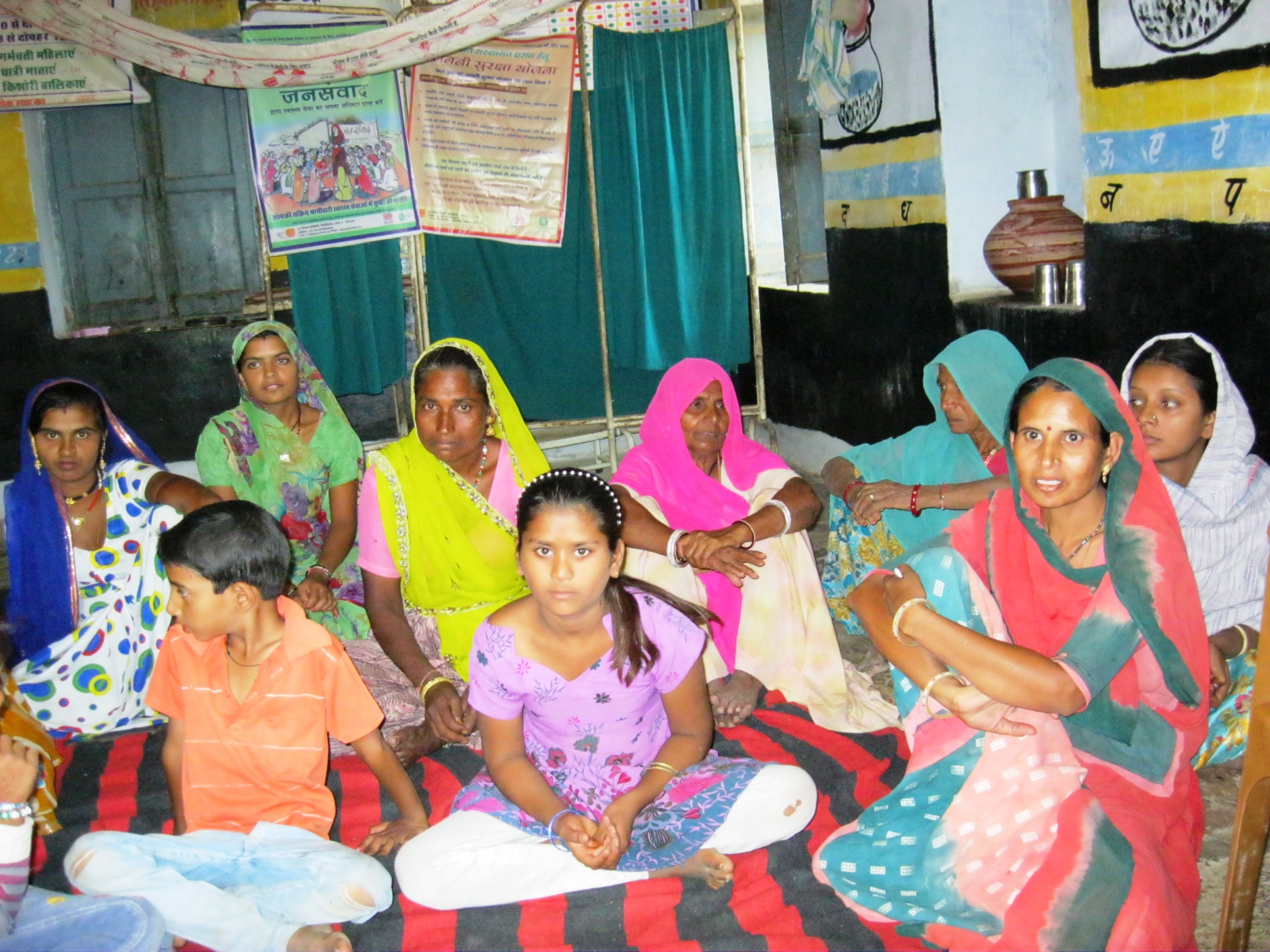 As a conscientious member of the Village Health Sanitation and Nutrition Committee (VHSNC), she is working closely with the community to enhance the quality of services provided at the nearby Health Sub-Centre, in addition to improving the state of sanitation and hygiene in their quaint hamlet.
Being the Accredited Social Heath Activist (ASHA), Jain was anyway motivating women to opt for institutional deliveries, get their children immunised as well as go in for family planning, as part of her regular duties. Now, however, as the official signatory to the bank account that dispenses funds for the general upkeep of the village and its people she is thrilled that she has been able to affect some real transformation.
She says, "Since 2012-13, the VHSNC has been receiving Rs 10,000 annually as untied funds, which we are free to utilise as per the needs of our village. Ward Panch Pushpa Devi Prajapat, who is also a VHSNC member, and I are the authorised signatories of this account. From making available adequate medical supplies at the Health Sub-Centre (HSC) to cleaning up drains and building pucca roads we have managed to do a lot in the last couple of years. All this will contribute to keeping our expectant and new mothers safe. If there is a functional health facility at close hand then women don't have to think twice before going to one. Moreover, making improvements in the basic infrastructure, such as roads or water, tanks only add to their comfort level."
Although this valuable fund, provided by the National Health Mission, has been available to communities since 2008, earlier the money was directly being transferred to the HSCs, with the Sarpanch (village head) and the Auxiliary Nurse Midwife (ANM) responsible for withdrawing as well as finding ways for using it. As one HSC caters to at least four to five villages it received a consolidated sum of Rs 40,000 to Rs 50,000 per year, which was invariably left unused.
"We did not even know that there was this money coming in for our use. Thankfully, we know of our rights and entitlements now," shares Jain.

Photo: www.gatesfoundation.org
Helping to boost people's awareness levels regarding their right to healthcare in Bheru Singhji ka Kheda as well as 28 other villages in Chittorgarh block is Prayas that has been actively engaging on the issue throughout southern Rajasthan.
Says Ritesh Laddha, senior programme coordinator, Prayas, "Since 2012, we have partnered with Oxfam India on an initiative that aims to improve maternal health in the region. With their technical guidance and financial support from DFID's Global Poverty Action Fund (GPAF) we are working in 95 villages – 29 in Chittorgarh and 66 in the adjoining Pratapgarh district – where we have been speaking to VHSNC members so that they can independently demand and increase people's access to various schemes meant for them. This has enabled them to use the untied funds well, which has made a significant impact. There is a visible sense of ownership regarding decision-making among the people."
In Bheru Singhji ka Kheda, home to 250 families, things have moved along pretty fast. "We have bought a weighing scale, a blood pressure machine and chairs for the HSC. Apart from this, some of the money was spent on sourcing strips for checking haemoglobin and urine samples. We also got the anganwadi centre painted," reveals Jain, adding, "From the fund earmarked for 2014-15, we plan to install a water tank and a tube well. We even want to build a water trough for the cattle. With these in place, there will be minimal wastage and less water logging."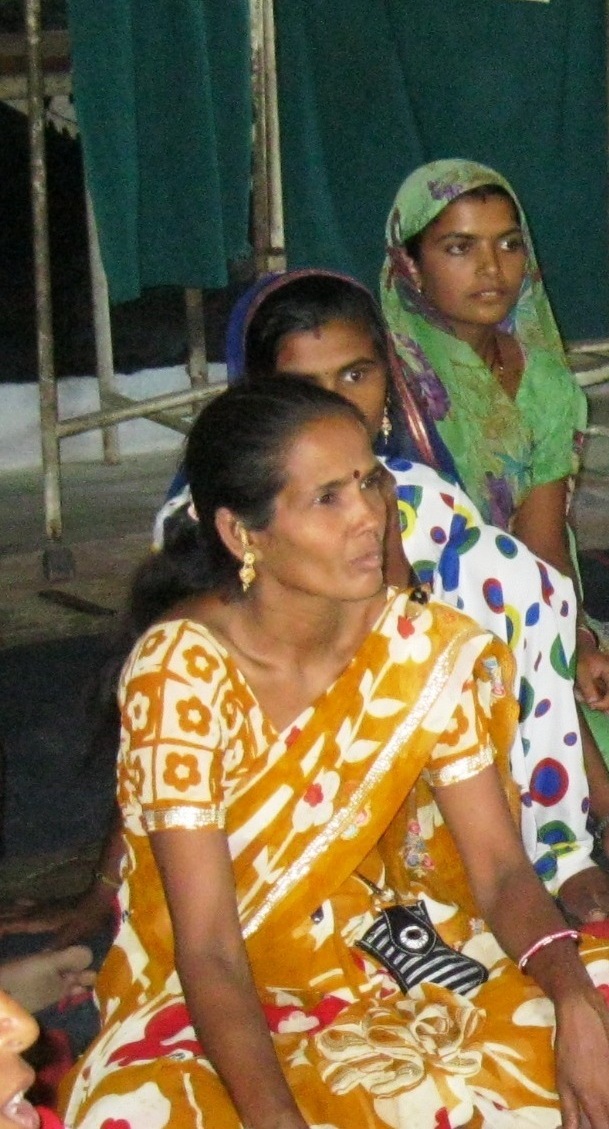 These are some concrete plans for a community that, till some time back, was conscious of the changes they wanted to see in their hamlet but were not really sure of how to make it happen. "Earlier, since the sarpanch and ANM were the signatories on this account, the residents did not know that such an endowment existed let alone use it. The money mostly remained unspent due to which fresh funds were not given. Nowadays, a proper meeting of the VHSNC is held in all our project villages where there is an open discussion on what to do with the money," elaborates Laddha.
There are a plethora of options available. Elaborates, Laddha, "The money can be used to purchase a BP machine, a scale for weighing infants or tables and chairs for the anganwadi. Some of it can be put aside to transport poor villagers in need of urgent medical treatment to the nearest big hospital or provide medicines at a subsidised rate. Moreover, it can be used to clean up the drains and repair or build roads. A small sum of Rs 100 is given to the ASHA to encourage people to attend the VHSNC meeting as well."
Thanks to regular meetings and informed deliberations, the VHSNC of Eral, too, has been able to get some good work done in their village.
Reveals Ganga Devi Bhil, ASHA, "We have got a weighing scale and a BP machine as we know this would facilitate the check up of pregnant women and young children. In addition, we have got a tank with tap installed at the HSC from the money allotted for the year 2013-14."
Photo: gyaanyatra.affp.org.uk
Manohar, ward panch and VHSNC member in Eral, adds, "To check the spread of malaria, we have covered a drain that was previously a breeding ground for mosquitoes. After consulting with the villagers we got insecticide sprayed there as well. To facilitate the movement of people coming to the HSC we spent Rs 5,000 to Rs 6,000 to build a paved road. There was some talk of constructing toilets with the untied fund but we decided against it as it was felt that we should tap into the Nirmal Gram Scheme for that." Although 50 toilets have been constructed for Below Poverty Line (BPL) families, the rest don't have any.
"Though it creates hygiene issues and increases vulnerability of women, the VHSNC took the call to postpone toilet building for now as we have to first figure out how to keep them clean and running," points out Ganga.
Of course, building consensus on using funds is certainly not an easy task. There are many differences of opinion. Jain recalls an incident in Bheru Singhji ka Kheda when Prem Kanwar, an upper caste woman, had come to a meeting and accused the VHSNC members of not involving upper caste villagers in the discussions. "However, VHSNC member Pushpa Devi Prajapat countered her argument and told her that unlike tribal women, those from the upper caste were reluctant to come for the meetings. When she demanded that a water tank be installed near their locality the members pointed out the irresponsible act of her own brother destroying a tube well. Such conflicts are quite common and require some sensitive handling," remarks Jain.
Despite the occasional skirmishes there is a general sense of enthusiasm and accomplishment among the VHSNC members. "Personally, I feel happy when I see villagers thinking of ways to better their life using this money. This way, there are no unnecessary delays in getting things done," says Jain.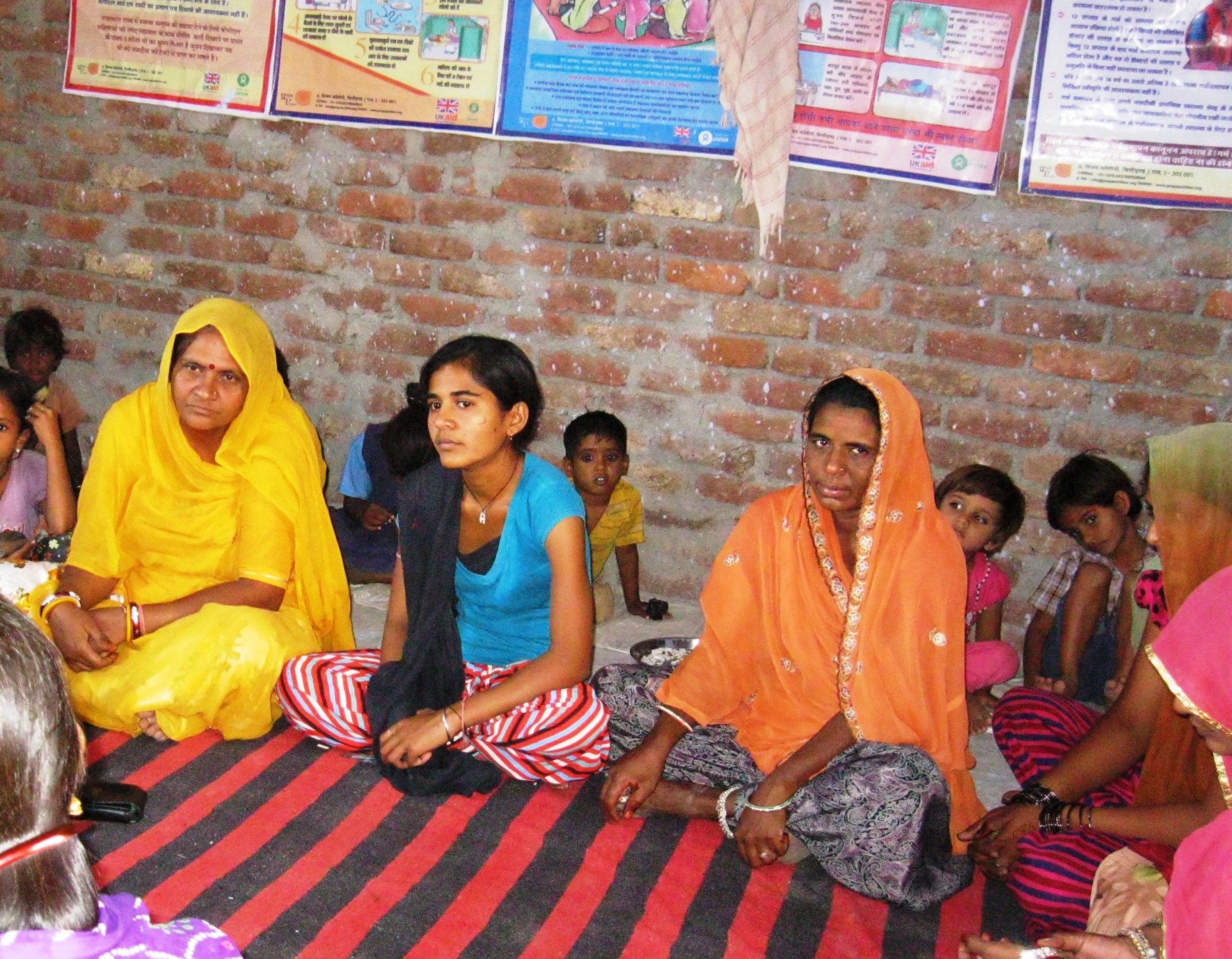 Dr N. Gupta, founder of Prayas, who has been observing this process of empowerment unfold, concludes, "Making the ASHA and ward panch co-signatories to the untied fund has unleashed the potential of the community to get things done. The process has begun but there is a long way to go."
Like this story? Or have something to share? Write to us: contact@thebetterindia.com, or connect with us on Facebook and Twitter (@thebetterindia).
We bring stories straight from the heart of India, to inspire millions and create a wave of impact. Our positive movement is growing bigger everyday, and we would love for you to join it.
Please contribute whatever you can, every little penny helps our team in bringing you more stories that support dreams and spread hope.