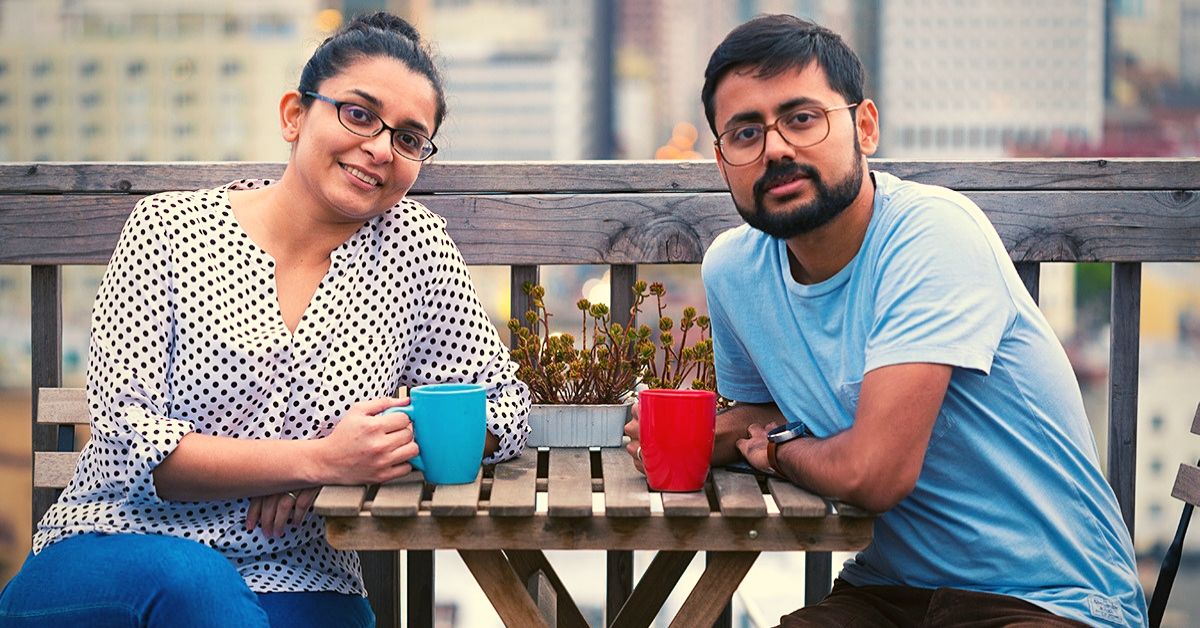 "Food takes the center stage in our videos," laugh Insiya and Saptarshi, whose viral videos on Bengali food have inspired over 5 lakh people all across the world!
As a boy, Saptarshi Chakraborty loved festivals, especially Lakshmi Puja.
Like many Bangal (East Bengali) families, this was a grand affair in the Chakraborty household, not just because of the festivities but also the essential⁠—Food. Events like these were examples of how Bengalis intertwine culture with cuisine.
---
A good meal is an amalgamation of creativity, love and the right recipe. Here's our range of organic spices and food supplies that can elevate your gastronomic endeavors in the comfort of your home. 
---
"I would look forward to Lokkhi Pujo. Thamma (paternal grandmother) would cook huge quantities of her widely loved bhuna khichuri and labra to be served to the Goddess, and then to the family and friends. Since, all adults in the household would be fasting, it fell upon me to taste tiny morsels of everything and say if it needed more salt, sugar, etc," he smiles recalling one of the many precious food memories that shaped the person he is today.
His mother, thamma and dida (maternal grandmother) were the primary sources of his inspiration and the anchor to his roots and his beloved Bengali cuisine.
"In our family, like any quintessential Bengali family, food is important, and everyone is a food critic!" he laughs.
For Insiya Poonawala, things were a tad different. She had spent all her life in Kolkata, but because she did not grow up in a Bengali family, her first taste of Bengali food was at a camp.
"I was in college and a part of a rock climbing camp to Purulia. There, the cook that was travelling with our group had cooked simple daal, bhaat, and torkari (vegetable curry). Amid the hills, that was the first time I experienced Bengali food, and it was love at first gorash (morsel)!" she shares.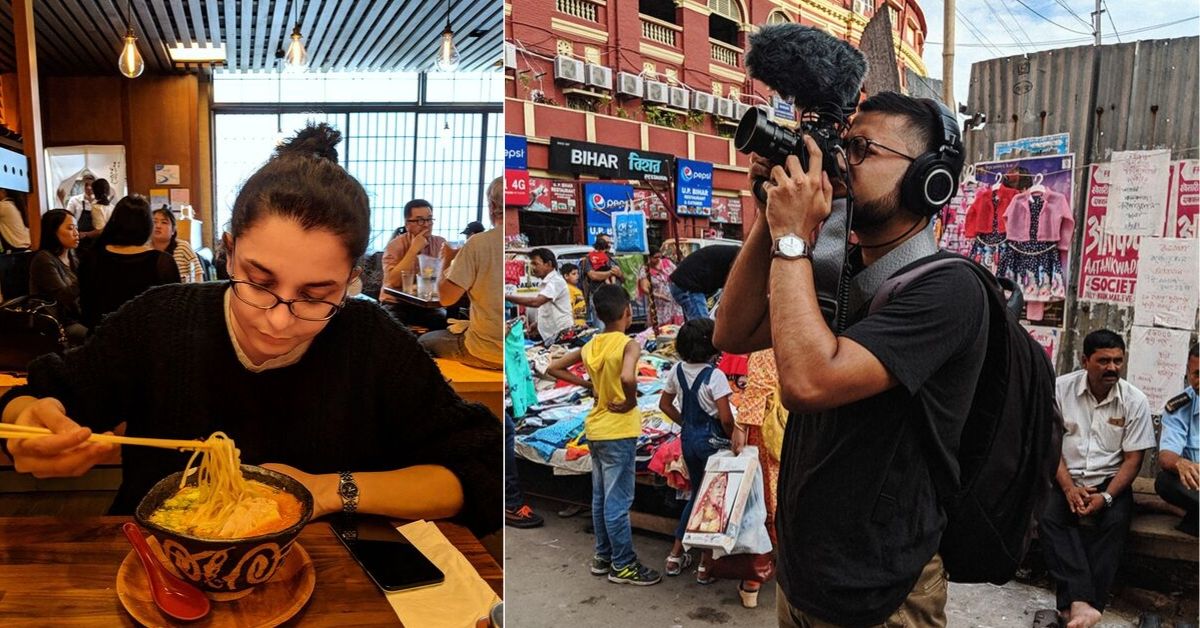 With these fond memories in place, the couple always wanted to work on the city's diverse cuisine. The idea for the same, however, materialised after they moved to Los Angeles,where they took decades of family food secrets, lots of nostalgia and pure love for food.
Equipped with these ingredients, they soon founded, 'Bong Eats,' a YouTube channel where they cook traditional Bengali recipes prepared in thousands of home kitchens, cabins and restaurants of Kolkata.
A gastronomic testimonial to the city's vibrant food heritage, the channel, today, has over 5 lakh subscribers all across the globe. The duo believe the reason is not just nostalgia, but the minimalist simplicity of the videos and the focus of the channel⁠—to make Bengali food accessible to everyone.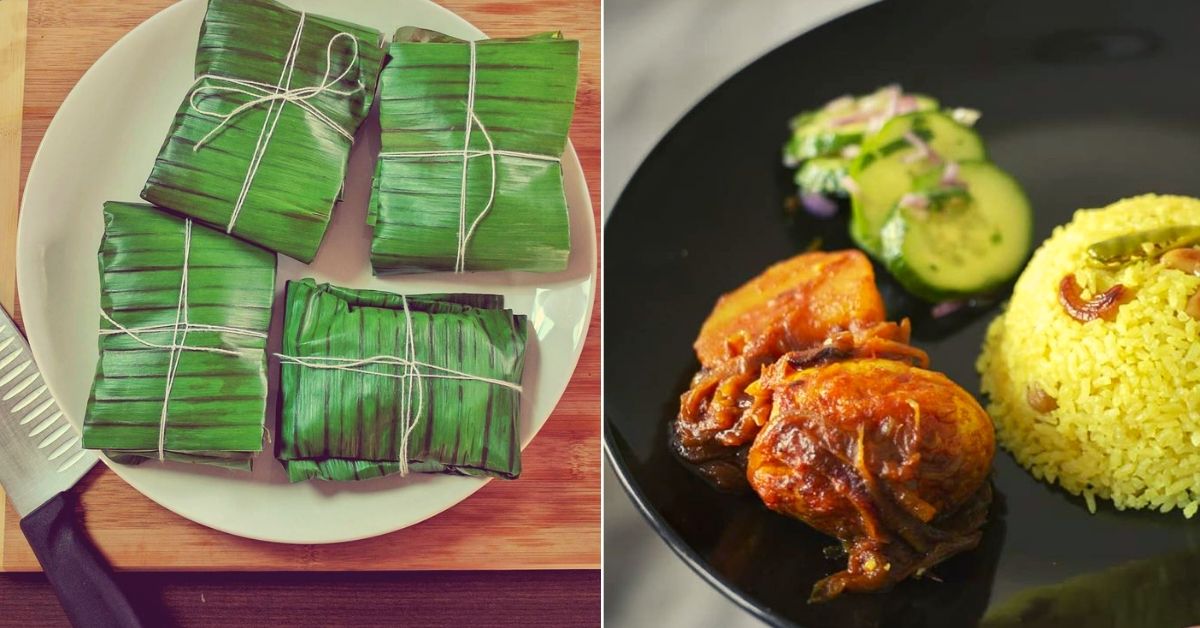 "The main motivation in starting Bong Eats was to document the food of Kolkata, and not just Bengali food. We wanted to create videos that can inspire our generation to go back into the kitchen and start cooking. Bong Eats is for everybody and anybody who loves food. For Bengalis who have stayed in Kolkata or outside, this was a way to help them own their cuisine, not just through nostalgia where only their mothers and grandmothers can cook them, but something which was accessible and can be made by anybody on a daily basis," says Saptarshi.
Owing to this, every video shows precise tested recipes that employ a step-by-step format walking viewers through all the stages of cutting, preparing, cooking and serving the delicacies.
From popular Bengali dishes like Shorshe Ilish, Kosha Mangsho, and Peter Cat's Chelo Kebab to lesser-known gems like Shojne Data'r Panchmishali Torkari, Chhyachra or even Plastic Chutney, the duo has made Bengal's most prized treasures open to all!
Talking about the inception, Insiya says that while the idea behind 'Bong Eats' took shape in 2008, the channel was finally launched in 2016.
"Saptarshi was working as a front-end engineer, and I was an editor in a publishing house when we began to think about starting something like this. Around 2014, the idea was further fueled when YouTube began to pick up pace, and many recipe videos started to become popular on the internet. We started filming our first set of videos in 2015, when we were in LA. By the time we launched the channel in 2016, we were in San Francisco, so most of our videos were shot there," she says.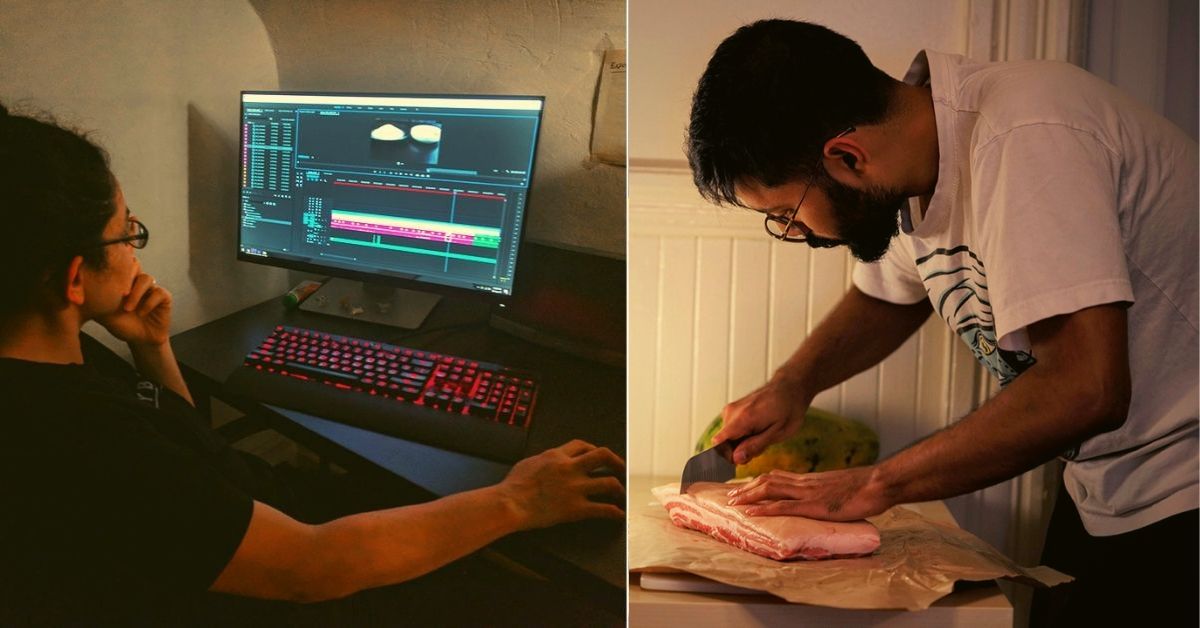 Despite their hectic schedules and full-time jobs, the two have managed to cook, shoot and upload more than 160 recipes in the last three years.
Although they both were equally involved in each stage of video production, the shooting was mostly done by Saptarshi in the weekends and the editing by Insiya, during the weekdays.
Be it the rhythm of a light whisk or the pounding of the dough, or even the sizzle of spices in hot oil, their subtle and straightforward video format with no voice-over, has the potential to defy time and space.
Much like the click of Goopy Gyne Bagha Byne's magic slippers, these videos with their soft traditional Bengali background score amid the ambient audio can transport you right into their kitchen, in a matter of seconds!
"Food takes centre stage in our videos. We don't think we have the personality to pull off being on screen!" laugh Insiya and Saptarshi.
After having inspired lakhs of people with their recipes, the couple quit their jobs and finally moved back home, three months ago, to be in the city which was and is the centre of their project.
"Bong Eats is one of my most favourite channels on YouTube. The quality of the videos is phenomenal, and like many other have pointed out, no one else does Bengali cooking with the passion and accuracy that they do," says Gayatri Mishra, an ardent follower of the channel.
Saiqua Sultan, another admirer, adds, "The simplicity and the soft traditional music of the region is what that fascinates me the most. Their videos, unlike others, are not over-the-top. They are real and honest."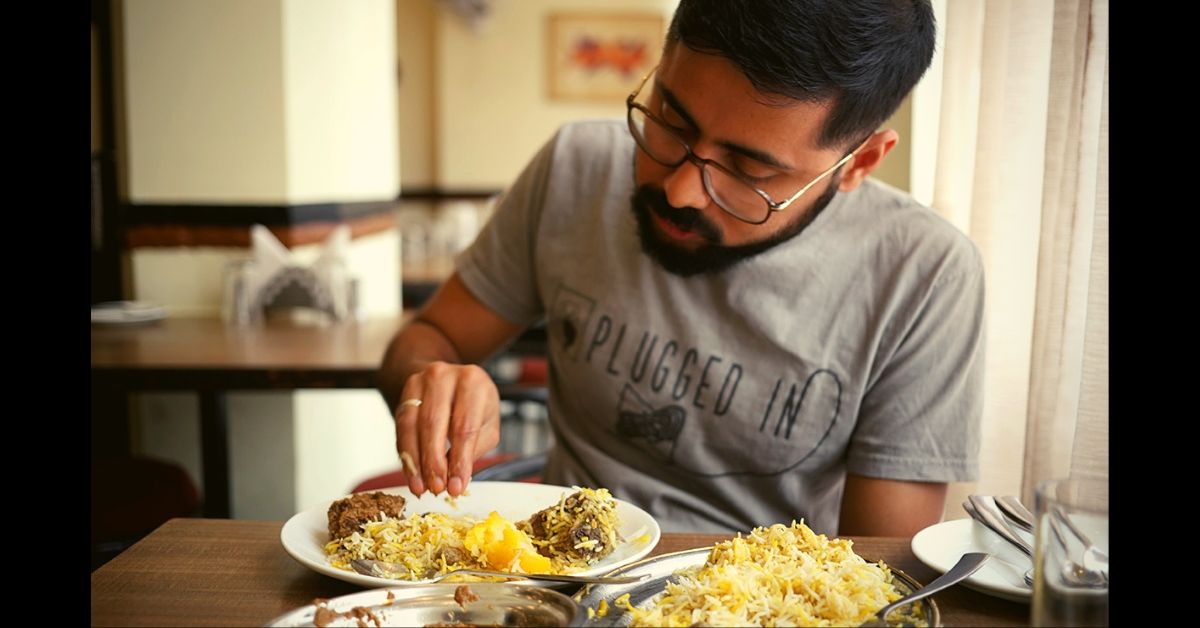 "Cooking abroad was never a problem, but when we do it back home, the experience is always better in terms of the produce, the ingredients and the guidance," says Saptarshi, who, after a lot of reflection, picks Mutton Biryani to be one of his most favourite dishes.
For Insiya, the answer comes easy⁠—"Dimer Jhol and bhaat (egg curry and steamed rice)!"
Back in Kolkata, their attempt to demystify Bengali cuisine is about to touch newer heights they say. Busy with preparations for Durga Pujo, they suggest that the next few videos might include more outdoor ventures of discovering and replicating iconic dishes in the city.
Check out their recent Nizam's style Mutton roll recipe, here:
The two conclude the conversation, saying, "Rather than eating elaborate dishes like chingri malaikari, kosha mangsho or polao in restaurants on weekends; we want more people from our generation to cook simple Bengali food like dal, bhaja, torkari or machh'er jhol at home every day!"
---
Also Read: Not Just Rolls & Roshogolla: 10 Delectable Dishes Kolkata Folks Will Vouch For!
---
(Edited by Gayatri Mishra)
We bring stories straight from the heart of India, to inspire millions and create a wave of impact. Our positive movement is growing bigger everyday, and we would love for you to join it.
Please contribute whatever you can, every little penny helps our team in bringing you more stories that support dreams and spread hope.