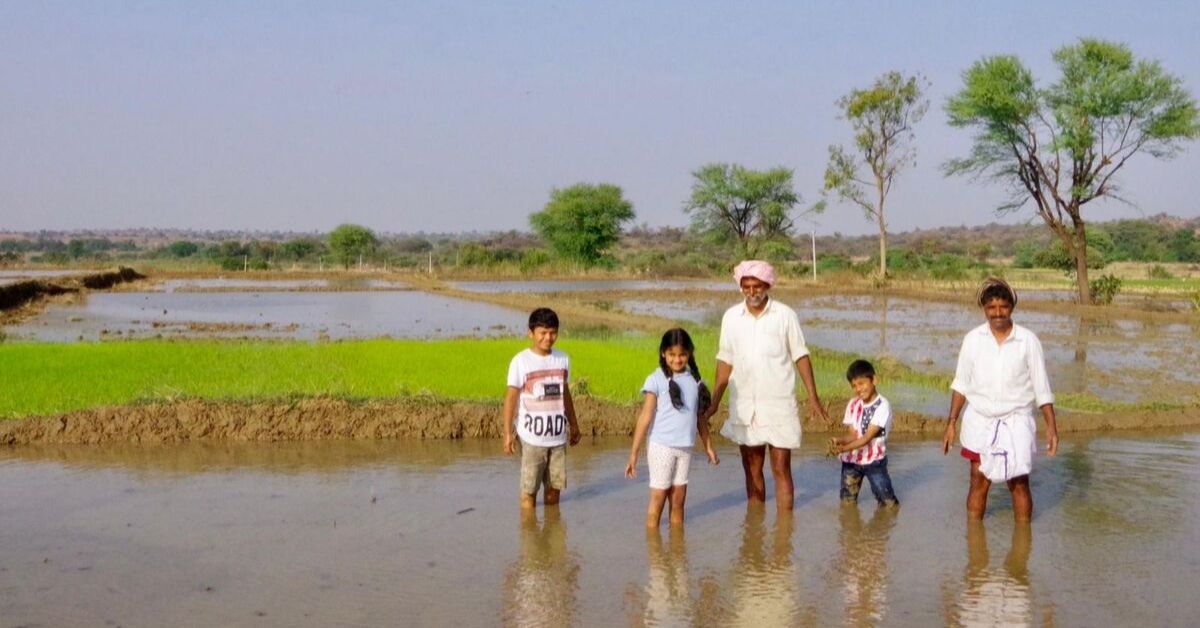 Apart from producing 100 per cent naturally-grown and ripened mangoes that have found patrons across Hyderabad, they have also been using Subash Palekar's Zero Budget Natural Farming Method to grow an array of crops.
Bathed in the brilliant sunlight under the sky burnished blue, the 15-acre countryside farm belonging to Srikanth and Srilatha welcomes you with a tantalising aroma of ready-to-pluck mangoes.
Nestled in the remote village of Mamidimada in the Wanaparthy District of Telangana, is a natural farm run by the elderly duo who have one aim—to live a life in tune with nature.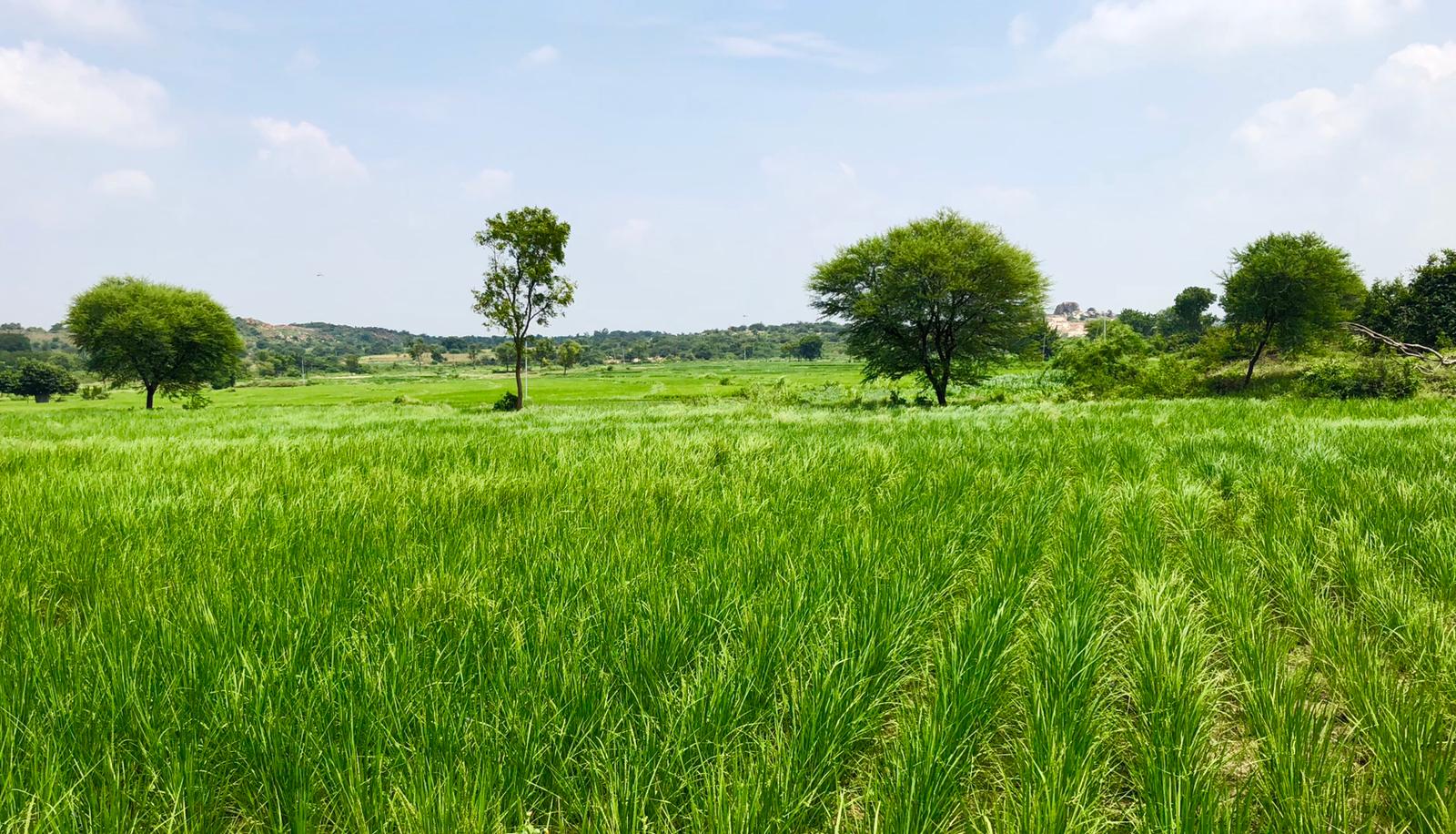 Apart from producing 100 per cent naturally-grown and ripened mangoes that have found patrons across Hyderabad, they have also been using Subash Palekar's Zero Budget Natural Farming Method (ZBNF) to grow an array of crops.
Some of these include organic, indigenous rice varieties, millets, moringa, castor, timber, Malabar neem, and teak. While most of these are commercially sold, the couple also grows everything their kitchen needs.
These include lentils (Toor Dal, Urad Dal), seasonal vegetables and spices like chillies, tomatoes, carrots, beans, cauliflower, cabbage, and all leafy vegetables.
---
The first step towards securing your health is eating healthy. Want to start today? Here are some options to begin with
---
How it all began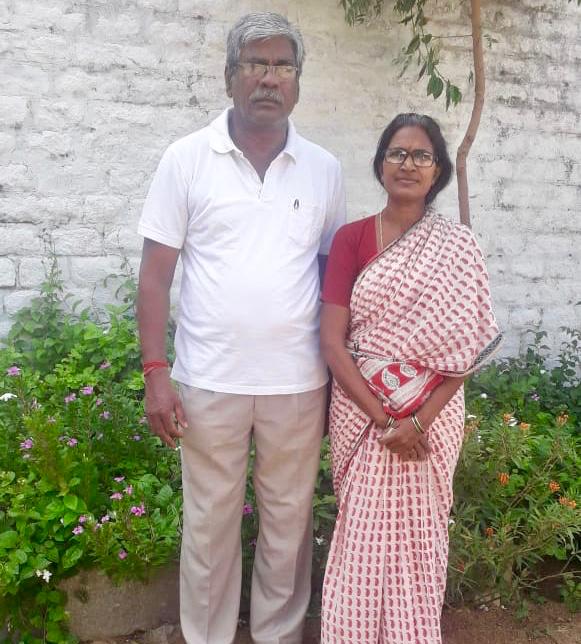 When Srikanth took up agriculture, he had no background in farming. Despite completing his graduation in Commerce in the late 70s from Nizam College, he had to return to his village as he had the responsibility of the family's ancestral land. Thus, he moved out of Hyderabad and settled in Mamidimada.
Once he married Srilatha, the duo started managing the farm together. Back in the day, their major crops included paddy, castor, cotton, maize, groundnut, jowar etc.
The couple started their mango orchard, the highlight of their farm, in 2014 using the ZBNF method. Of the 20-acre-plot, this seasonal orchard takes up 15 acres now.
Speaking to The Better India, "We had practised farming all our lives, but it wasn't until our son, Satwick, had completed his MBA in Rural Management that we explored the blessings of natural farming and started moving our efforts into natural farming and agroforestry," says Srikanth.
Satwick, their son, picked up an interest in farming during his days at the Institute of Rural Management, Anand, Gujarat and spoke to his father about the SPNF method.
"For the longest time my dad felt that farming wasn't a profitable career choice or source of income. But during my student days, I had the opportunity to meet many progressive farmers. That's where I picked up an interest in farming. Organic farming was too complicated, but I was looking for something more simpler yet sustainable. That's when I came across SPNF and decided to help my parents practice it too," informs Satwick.
What is SPNF/ZBNF?
Zero budget natural farming (ZBNF) or Subhash Palekar Natural Farming (SPNF) is a chemical-free method of agriculture that relies on traditional Indian practices instead. It was developed by Maharashtra agriculturist and Padma Shri recipient Subhash Palekar, in the mid-1990s, as a protest against perils of Green Revolution which used excessive chemical fertilisers, pesticides and intensive irrigation.
The idea is to eliminate the costs associated with these external inputs completely because Palekar believes these costs to be the leading cause of indebtedness and suicide among farmers, degradation of the environment and loss of soil fertility in the long run.
To reduce the cost of production and turn farming into a "zero budget" exercise for small farmers, some of the methods under this model include:
Jeevamrutham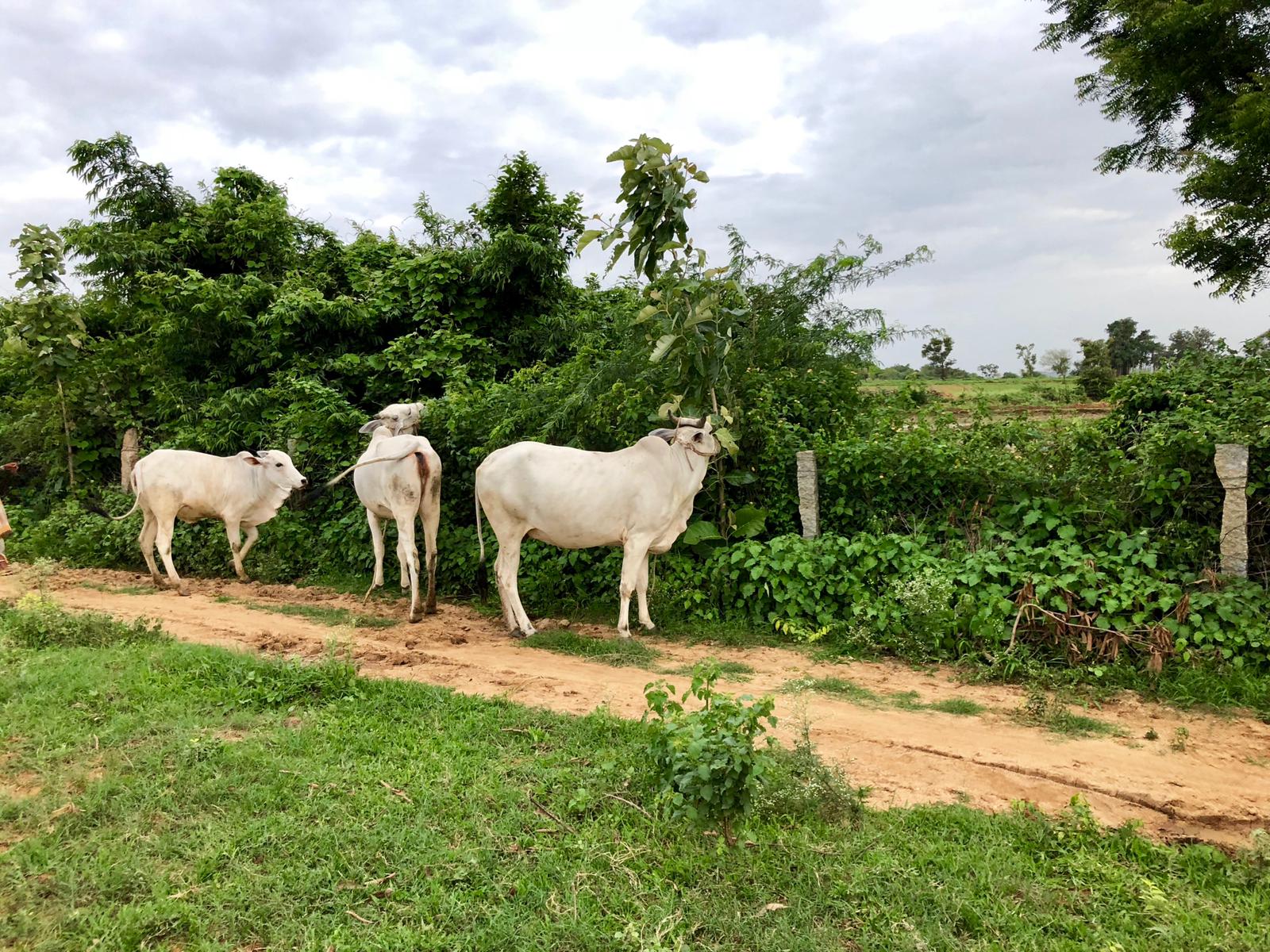 This refers to the use of fermented microbial culture to provide the soil with nutrients, and increase the activity of microorganisms and earthworms in the soil. The use of jeevamrut also prevents fungal and bacterial plant diseases.
Preparation of jeevamrutham:
– In 200 litres of water in a barrel, add 10 Kg fresh cow dung, 5 to 10 litres aged cow urine, and 2 Kg of Jaggery. Some even add 2 Kg of pulse flour and a handful of soil from the farm.
– Stir the solution well and let it ferment for 48 hours in the shade.
– The solution is now ready for application. 200 litres of jeevamrutham is sufficient for one acre of land.
While the farm operations are supervised by 64-year-old Srikanth, the preparation of jeevamrutham, its application, maintenance of trees and harvesting and irrigation is done by their workers.
Beejamruth
It is a treatment used for seeds, seedlings or any planting material. It is effective in protecting young roots from fungus as well as from soil-borne and seed-borne diseases that commonly affect plants after the monsoons. It is composed using local cow dung, cow urine, lime and soil. You can coat any crop seeds with beejamrita by hand; dry them well and then use them for sowing.
"The seeds that we use on our farm are indigenous and sourced from other farmers contacted through Facebook groups," shares Srikanth. He also adds how they have created their own bank of seeds by multiplying the varieties they had sourced over the years.
Acchadana or Mulching:
Mulch is a layer of material applied to the surface of the soil to conserve soil moisture, improving its fertility and health, reduce weed growth and enhance the visual appeal of the area. There are three types of mulching: soil mulch, straw mulch and live mulch.
Soil mulching protects the topsoil during tilling. It improves aeration and water retention in the soil. Straw mulching uses dried biomass waste like dead material of any living being (plants, animals, etc.) and Live Mulch refers to methods of symbiotic intercropping and mixed cropping.
In this, farmers develop multiple cropping patterns of monocotyledons (with one seed leaf) and dicotyledons (with two seed leaves) grown in the same field. For instance, legumes which belong to the dicot group are nitrogen-fixing in nature. Inversely, monocots like rice and wheat are rich in potash, phosphate and sulphur.
Thumu's nature farm intercrops drumstick and Malabar neem (a softwood variety) in their mango orchard.
After using many of these methods, the farm has not only been able to become a sustainable venture but over the last few years, has also started making profits.
What makes Thumu's Mango Orchard better than its counterparts are the 100 per cent naturally-grown and ripened mangoes ranging from Banginapalli Benishan, Dasheri, Himayat, Alphanso to Cheruku Rasalu, among others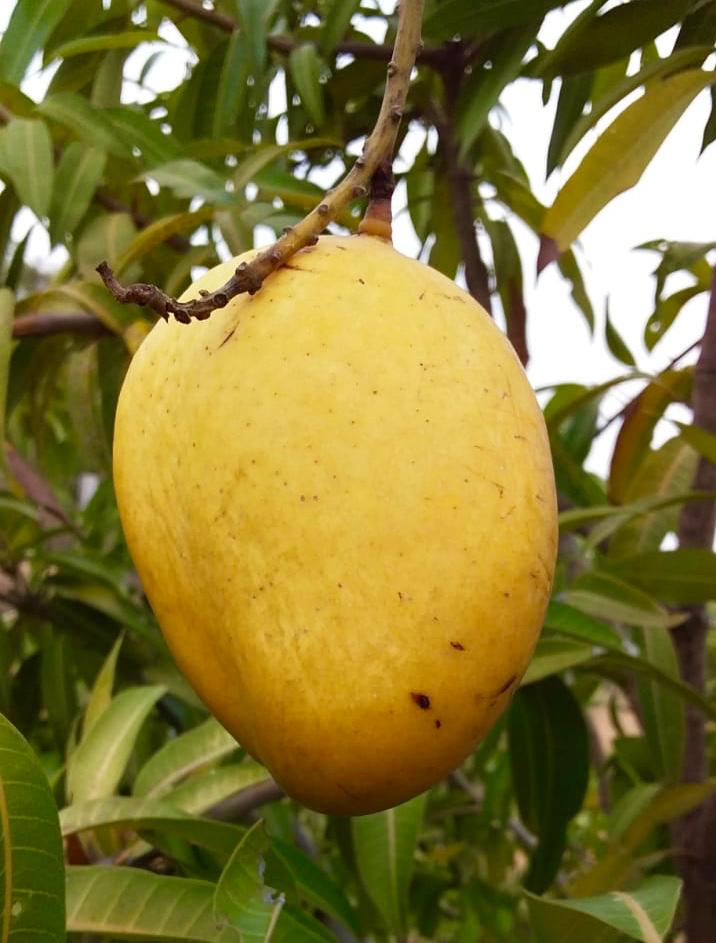 Satwick highlights some of the practices they follow saying, "Our plants have never come in contact with chemicals, not even once, since they were planted. We practice good post-harvesting practices, we harvest fruits with its stalk and place it in crates. Therefore, our fruits never come in contact with the ground or have sap burns as each of them is desapped. Every single fruit is washed with lukewarm water after desapping. Our packing is done in strong boxes with hay cushioning."
The deliveries are done in corrugated cardboard boxes with each box lined with mangoes that are 20 per cent ready to eat, 40 per cent to ripen in 3-4 days, and remaining to ripen in 6-8 days. Once delivered, they are fresh under room temperature for two to three weeks, and four to five weeks under refrigerated conditions.
The orders for these can be placed through their Facebook page and their WhatsApp number. The first point of contact for the customer is Satwick, who notes down the quantity and location to be delivered. He then relays the details to Srikanth. Once packed, these are delivered via cars from the farm to the doorsteps of the customers.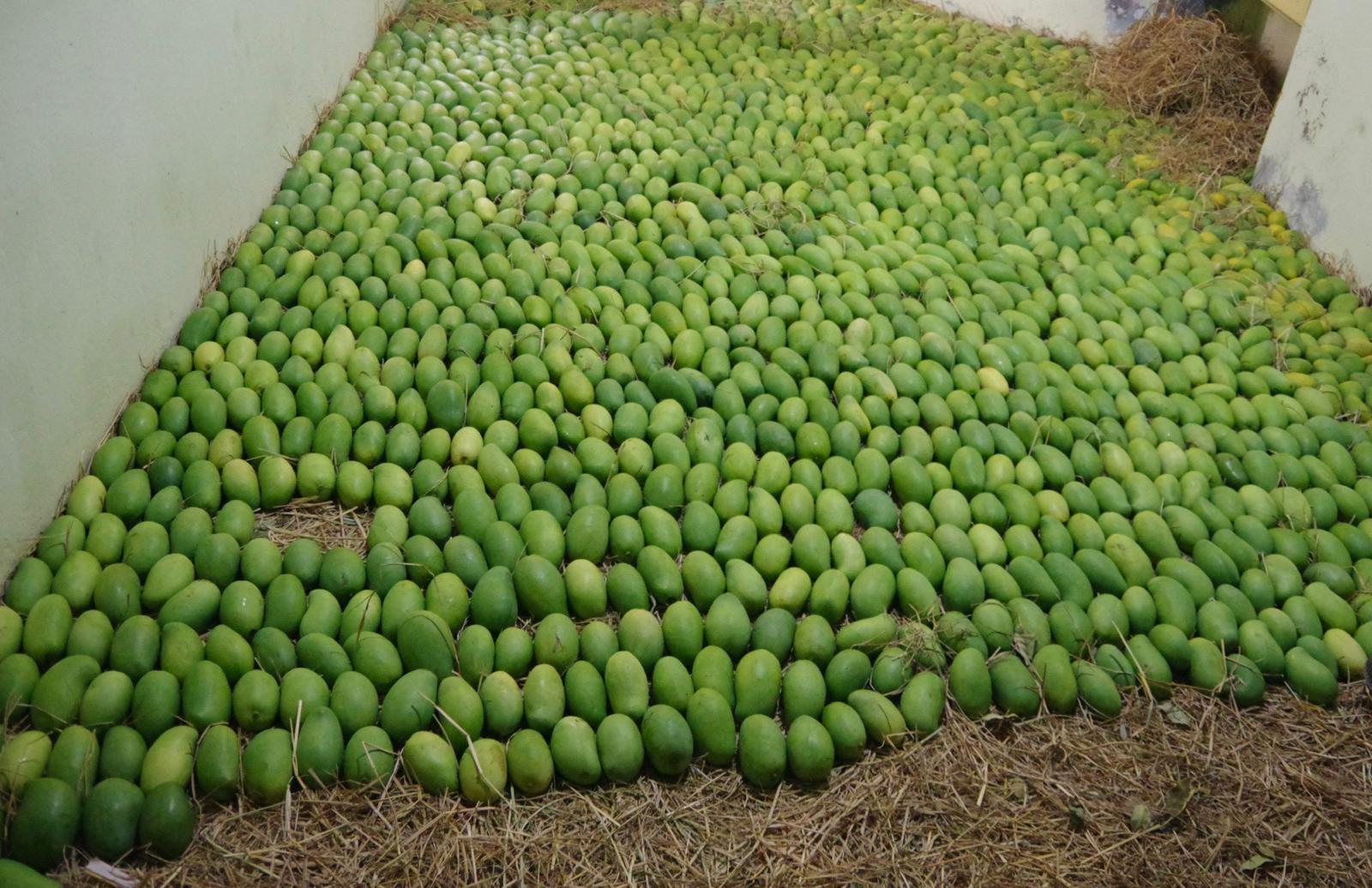 "Thanks for giving us the best tasting mangoes we had in recent years. We ordered Mangoes from Thumu's nature farms but as mangoes were all over the place, we went ahead and bought mangoes from the market. Many of them went bad and were tasteless. I was so disappointed and then finally mangoes came from Thumu's nature farms. They were worth every penny! There was a combination of varieties and ripe and unripe mangoes. This gave continuous fruit supply every day," writes Sheeba Dheeraj, one of their Hyderabadi patrons.
Once the mango season ends mid-June, the team gets busy for the next three weeks with the maintenance of the orchard. All of their trees including mangoes, drumstick and Malabar neem undergo pruning. This refers to tilling between rows of trees to break down the pruned branches, which will later help in fertilising plants.
Once the season ends, some portion of the orchard is also used to grow seasonal vegetables for self-consumption.
Apart from mangoes and drumsticks, they also cultivate naturally-grown Sona Masoori Brown (only dehusked) and White (single polished) rice. Unlike their mangoes, the cultivated paddy is sold to individuals, across India.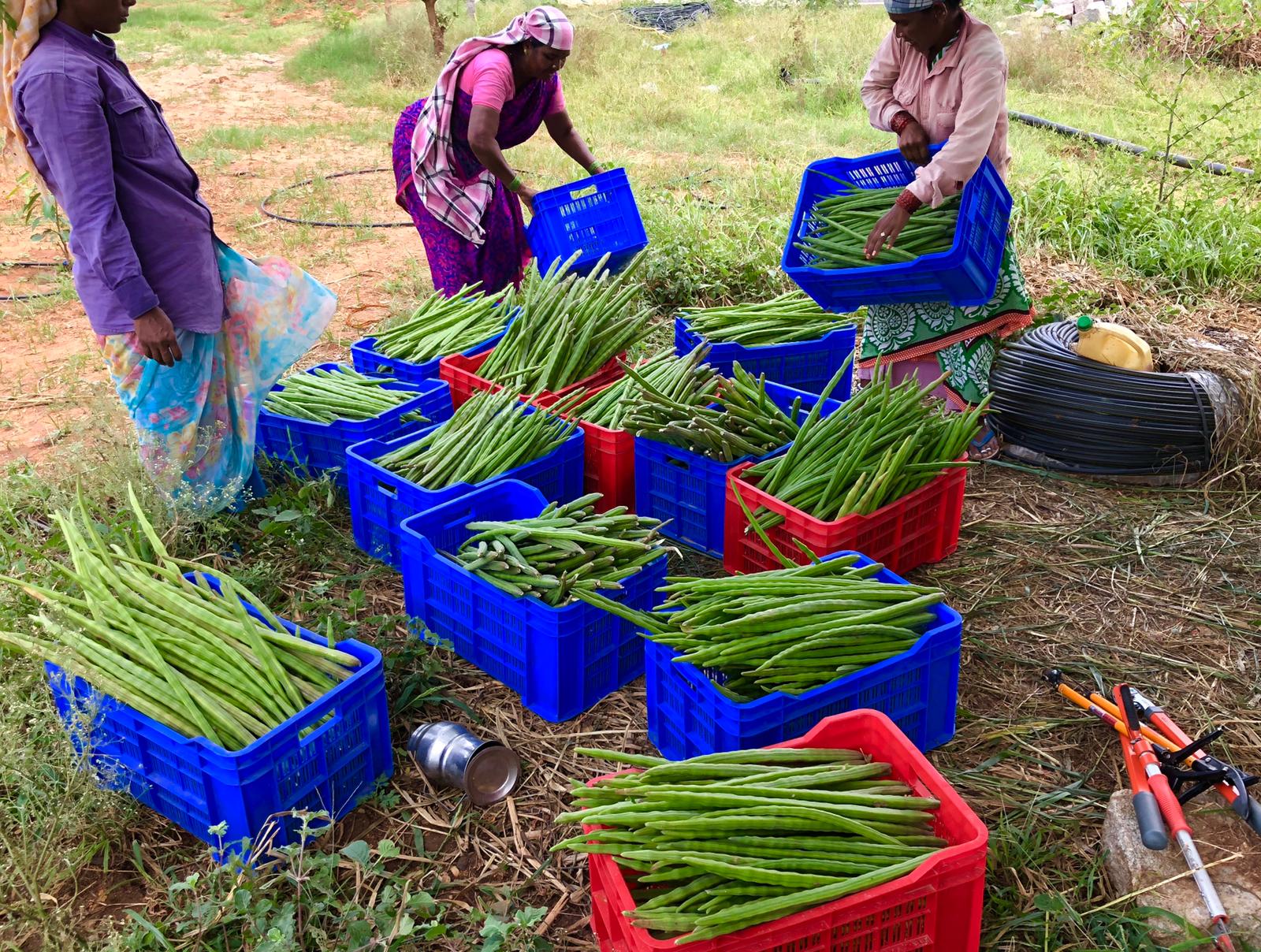 One of the most loved paddy varieties is the indigenous Navara Rice.
"The currently available rice in the market are scientifically-modified varieties, which have less dietary fibre, iron and other micronutrients, and have a higher proportion of carbohydrates. Many of these market varieties are produced using chemicals and pesticides, which get retained in rice grains and slowly enter our body after consumption. In native seed varieties like Navara, yields are low. But not only is it highly nutritious and tastier but also possesses 8 per cent dietary fibre in comparison with 0.2 per cent in conventional white rice. Besides, Navara rice is also considered beneficial for those suffering from diabetes, anaemia, joint pains and also pregnant and lactating mothers," adds Satwick.
The farm boasts of nine local cows. But given its lush green space and diverse nature, many peacocks, rabbits and birds have made it their home too.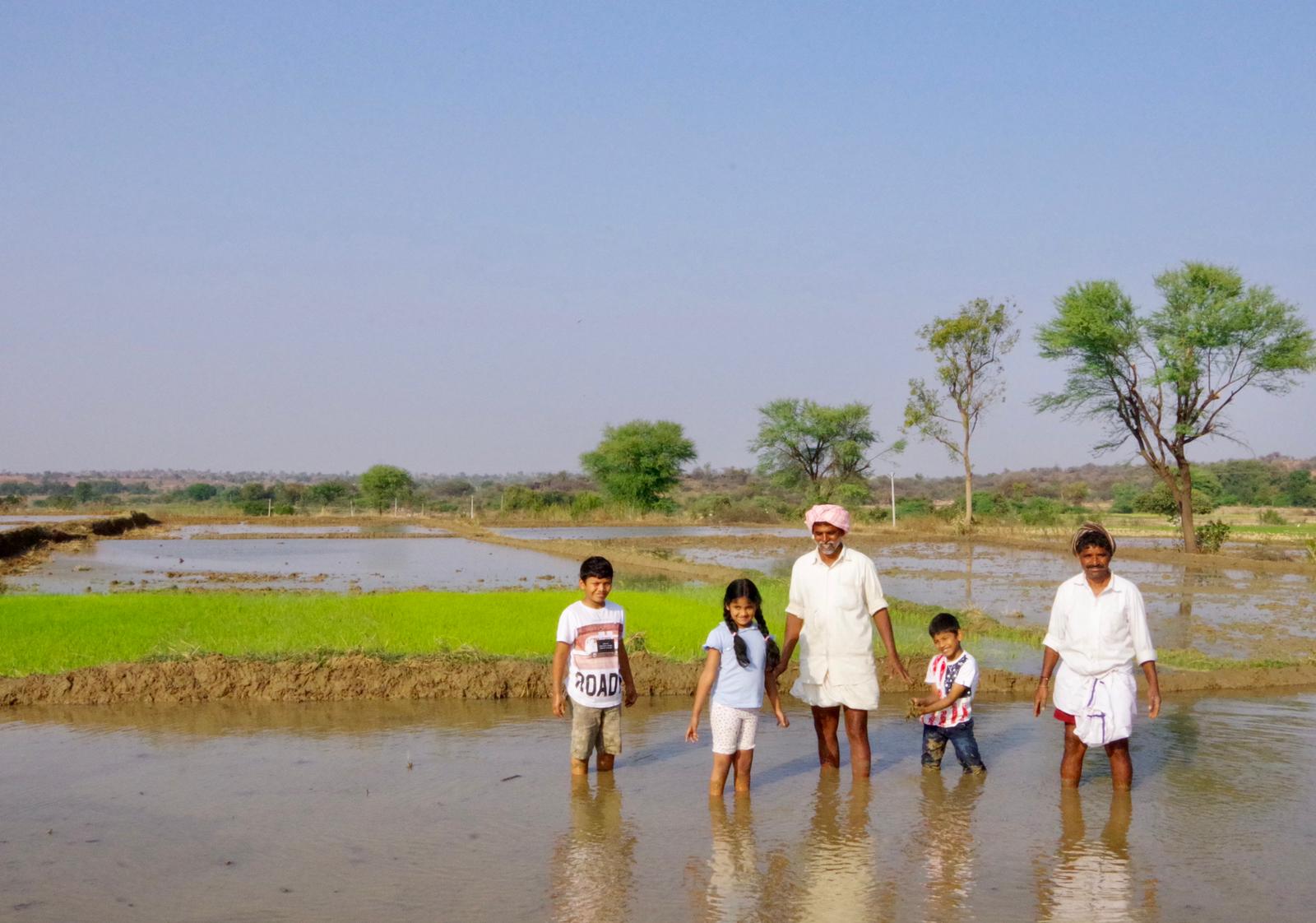 Shedding light on the profits of the farm, Satwick adds, "A significant portion of everything we earn is reinvested back into the business because we want to extend our service and reach. This year we plan to plant custard apple, and also would like to offer ghee and honey to our consumers soon."
Why is natural farming the need of the hour, I ask 54-year-old Srilatha.
"Today we hear about diseases that people are suffering which were never heard of when we were growing up. And it is rightly said, we are what we eat. If the food we grow is poisoned then, naturally, it is going to enter our bodies and harm us. Only natural farming can help us safeguard the health of our children and the generations to come. Besides, the very feeling of people walking into our farm, watching how the food they eat is grown and giving us amazing feedback is amazing," she signs off.
If this story inspired you, know more about Thumu's nature farms on their Facebook page here.
---
Also Read: Taking Up Organic Farming at 13, Kerala Student Now Grows 50+ Fruits & Veggies!
---
(Edited by Saiqua Sultan)
Like this story? Or have something to share?
Write to us: contact@thebetterindia.com
Connect with us on Facebook and Twitter.
Tell Us More
We bring stories straight from the heart of India, to inspire millions and create a wave of impact. Our positive movement is growing bigger everyday, and we would love for you to join it.
Please contribute whatever you can, every little penny helps our team in bringing you more stories that support dreams and spread hope.