One man's trash is another man's art – how true is that! And coupling this pearl of wisdom with their concerted effort, the Naravarikuppam Town Panchayat in Tamil Nadu has managed to convert a dumpyard into a mini-forest!
---
With a slight change in temperature across the country, this herbal drink containing a blend of Ramacham, Iruveli, Muthanga, Narunandi and Pathimugham, Dahasamani is just the thing you need. Click here to buy.
---
What's amazing is how everything that is considered 'waste' and makes its way to the dumping yard like discarded washbasins and commodes to torn shoes and old tyres has been effectively utilised in the forest.
In this case, these rejected items now have flowers blooming out of them.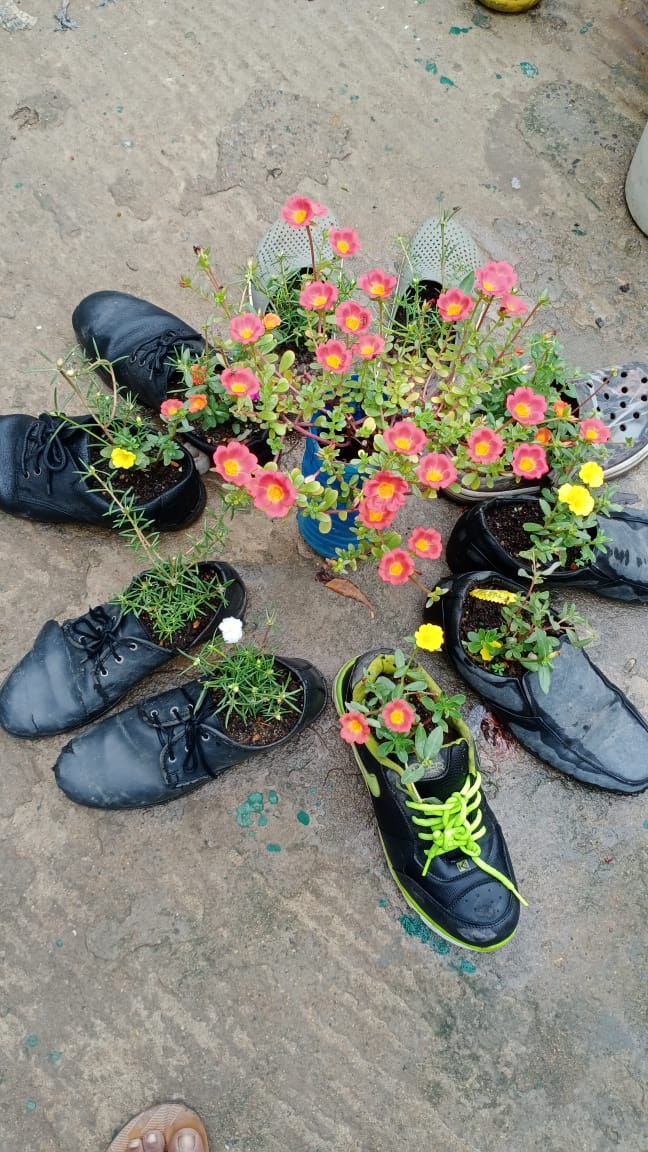 Taking to The Better India (TBI) R Madhiyalagan, the Sanitary Inspector in-charge of the yard explains how this change was brought about.
People would walk by this area covering their noses. Today it has been transformed into something that everyone takes pride in. It is amazing what one can do with 'waste', he begins.

The dumpyard
The Panchayat took care of the odour by planting the 'Poosa Maram' (Portia tree). "This plant has the capability to absorb the odour from waste and that in turn helps the sanitation workers who are segregating waste by providing them with a good working space," continues Madhiyalagan.
The once dump yard, today boasts of trees like pomegranate, sweet lime, guava, and also has plants like lemon, lady finger, tomato, black plum, lemon and bitter gourd.
The sanitation workers and other staff members who work on the yard take these fruits and vegetables free of charge, says Madhiyalagan.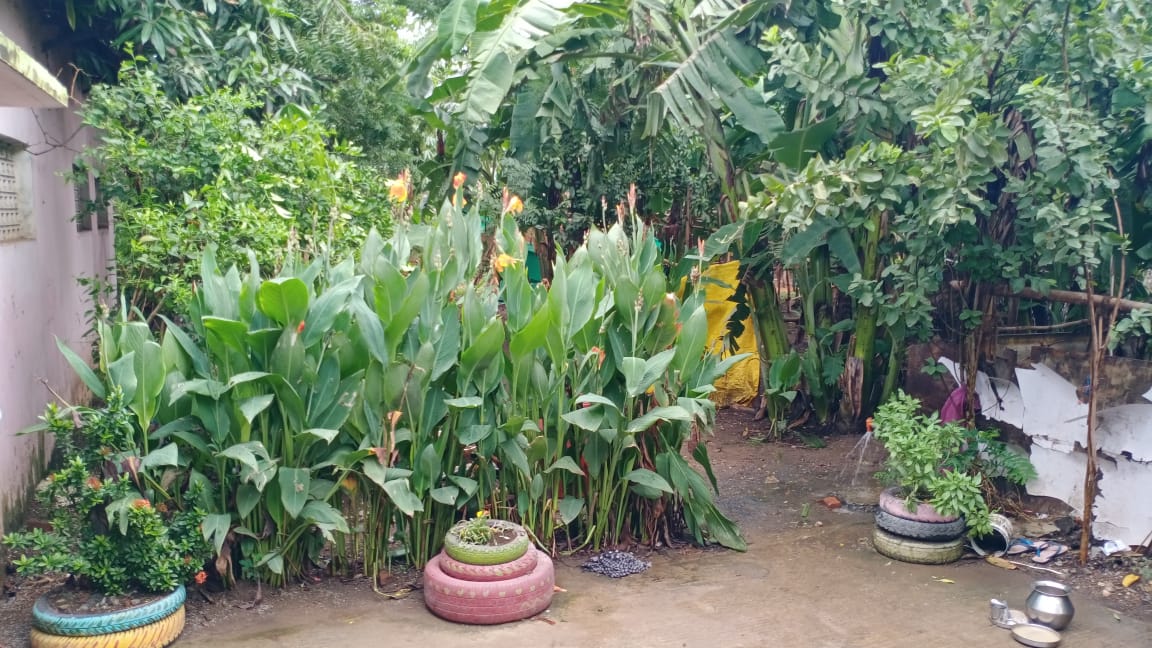 He adds that the workers make cleaning solutions with the lemon from the yard. These too, are taken home by the sanitation workers and other members of the team free of cost.
On an average, the team collects about 5 kgs of fruit peels from the nearby temple, vegetable market and the town. These peels are dried for around 10 days and then mixed with 2 kgs of jaggery and 20 ltrs of water. The mixture is then kept for about 15 days till it turns dark yellow which indicates that it is ready to be used.
"The intent is to make the panchayat zero-waste and also convert waste into useable products," says Madhiyalagan who wants other districts to emulate this idea.
---
Also Read: Turn Your Garden Into a Wildlife Haven: 5 Insects That Are Great For Your Plants!
---
(Edited by Saiqua Sultan)
Like this story? Or have something to share?
Write to us: contact@thebetterindia.com
Connect with us on Facebook and Twitter.