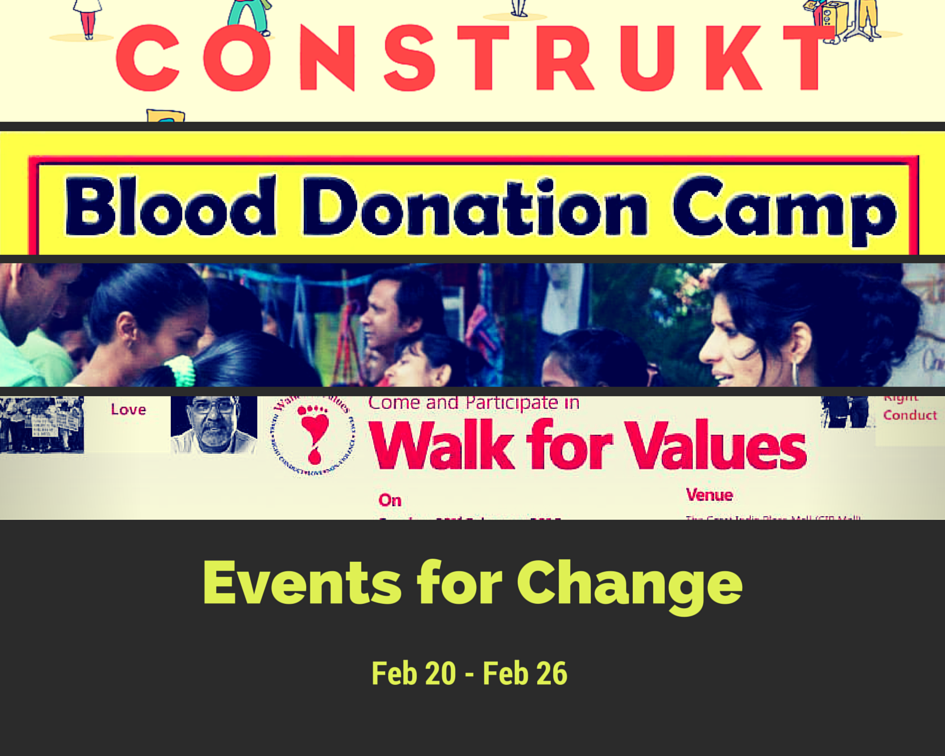 Blood donation camp, construct festival, walk for values and a lot more to look forward to this week. Here are five events you should not miss this week.
1. Walk for Values – Noida

After Canada, Australia, New Zealand and USA, the first 'Walk for Values' is being organized in India on Sunday, February 22, 2015 at The Great India Place, Noida. The objective of this Walkathon is to raise the awareness about the relevance of 'Human Values' in today's society.
The 'Walk for Values' isn't a fund raiser. The event primarily seeks participation to make the residents of Delhi-NCR conscious about their role in realization of universal peace by pledging to practice positive values which will ultimately lead to a more caring and compassionate society. The Walk will witness more than 2000 participants from various institutions in and around Delhi-NCR. It will be a wonderful, motivating and energizing experience, which will include few talks, music and the decoration of a gazebo and floats. The participants will also be provided with placards displaying inspirational quotes and messages on "Human Values" from World leaders. Each participant would be encouraged to commit to the practice of values in their own lives. Register here – or cheek out their Facebook page.
When: Feb 22
Where: The Great India Place (GIP) Mall, Sector 18, Noida
2. Dastakar Basant – Delhi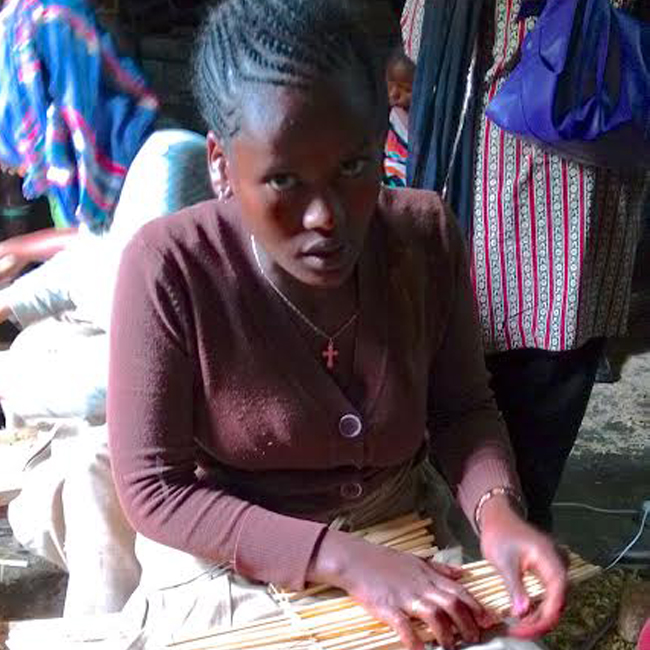 Photo: timecity.com
Dastkar in association with Delhi Tourism is hosting 6th edition of Dastkar Basant. This Basant, immerse in mesmerising regional handloom weaves like Maheshwari, Kota, Ikats and fine Bandhini along with block printed textiles in Ajrakh, Bagru and Dabu styles. Splendid garments, fabrics and furnishings embellished with regional embroideries will be available in Ari, Sindhi, Lambani, Sozni and Applique. Organic cottons and naturally dyed children's clothing with eco herbal essential oils and designer combs made out of neem will showcase versatility of natural materials. More details.
When: Feb 12 to feb 23
Where: Kisan Haat, Anuvrat Marg, Andheria Mor, Chattarpur Delhi
3. The Green Bazaar – Bengaluru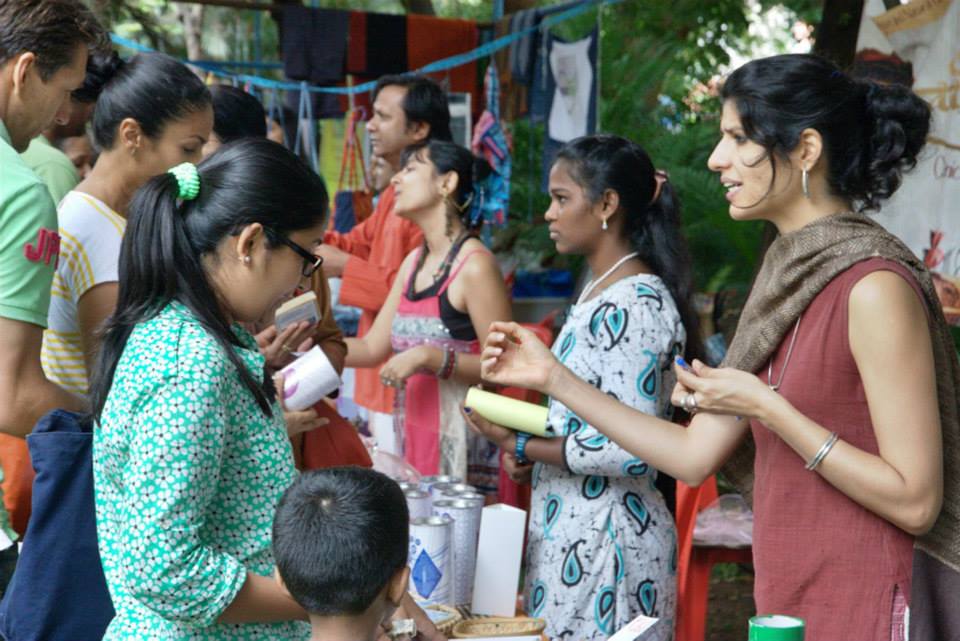 The much loved Green Bazaar is back with its 9th Edition! This time, in association with community partners Whitefield Rising, they bring to you Whitefield Eco Habba. A day of Sunday family fun different from the mall-movie routine is guaranteed with over 30 fun activities, workshops and more for the entire family! Buy earth friendly products, attend expert talks, attend the DIY workshops, watch your kids participate in learn and play activities, sample yummy, healthy food, watch eco films, live performances and join the conversation around vibrant, sustainable, earth friendly living in Whitefield. More details here.
When: Feb 22
Where: Herbs and Spices, Whitefield
4. Construkt Festival – Bengaluru

A multi-day, multi-nodal laboratory for the future of entrepreneurship and disruptive innovation. Cutting across sectors and spaces, the Festival will focus on highlighting all things cutting-edge and trans-disciplinary through an eclectic collection of partners, events, spaces, formats and collaborators. More details.
When: Feb 24 – Feb 28
Where: Various places across Bengaluru
5. Blood Donation Camp – Jaipur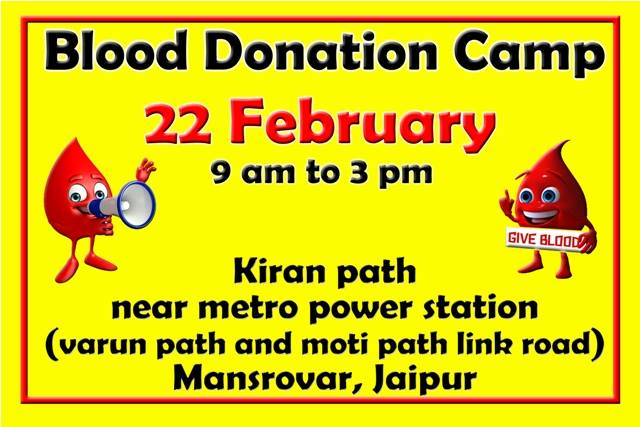 Tn Initiative by Divine India Youth Association (Diya) & All World Gyatri Pariwar (AWGP). Come forward and donate your blood. More details here.
When: Feb 22
Where: Near Metro Power Station Kiran Path, Mansarover, Jaipur.