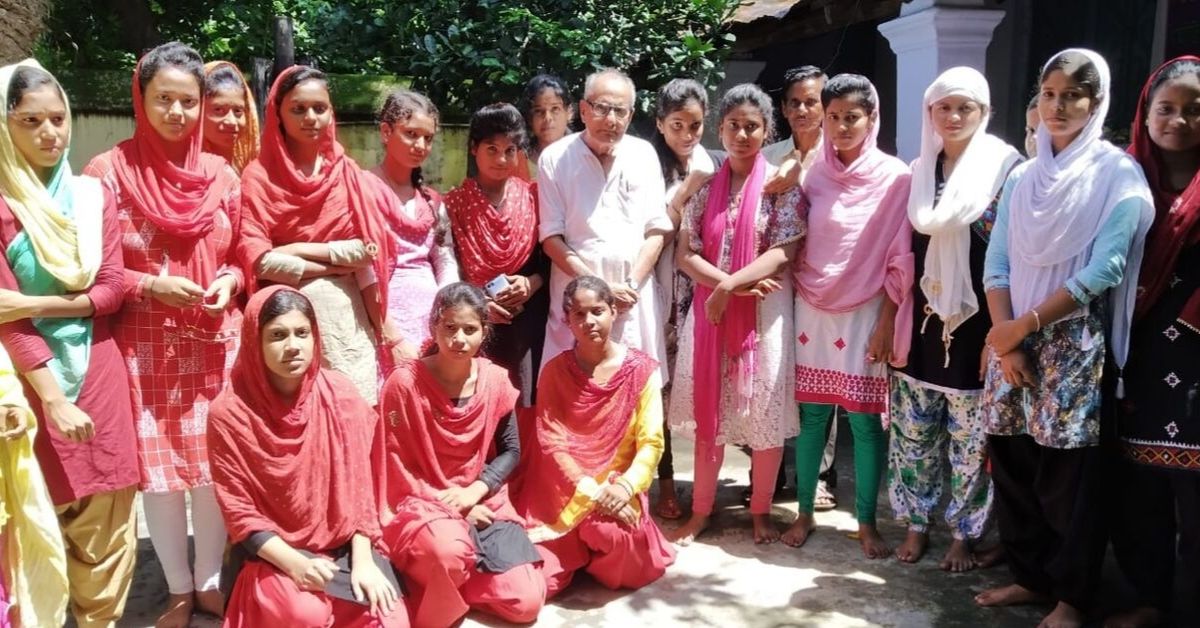 "These students come from very poor families. Many of them come by cycling 20-25 km. Many even walk on foot for miles to study at my classes. So I try to help them as much as I can." #Respect #RealLifeHero
Barely three hours away from the cacophony of Kolkata, the village of Ausgram in Burdwan wakes up to the characteristic aroma of sal forests and rangamati (red soil). The serene silence is only occasionally interrupted by the chirping birds.
Amid all this, 76-year-old Sujit Chattopadhyay's courtyard is bustling with a horde of curious youngsters, even on a lazy Sunday morning.
---
Shop these amazing books to introduce your child to sustainability and environmental awareness!
---
Over 350 students, mostly from indigenous communities, regularly attend Chattopadhyay's classes and about 80% of them are girls from lower-middle-class families.
In between lessons of Bengali or Geography, the retired school teacher, affectionately revered as 'Master Moshai,' makes sure his students stay aware of the world around.
His fees? Rs 2 per year!
Christened 'Sadai Fakirer Pathshala' (The Eternal Fakir's School), Chattopadhyay's unique school has been running at his Ausgram home since 2004, following his retirement as principal of Ramnagar Uccha Madhyamik Vidyalaya.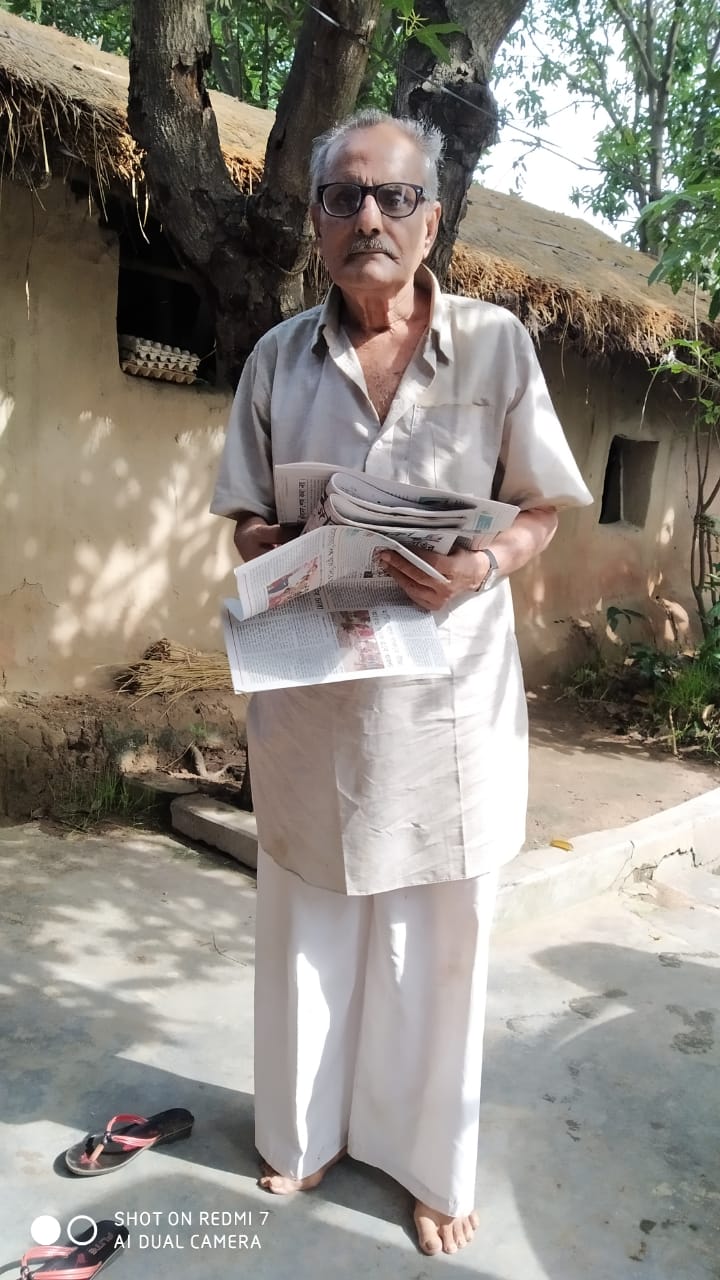 It must be mentioned here that despite hailing from a place with a severe shortage of good schools and the nearest college being 32 km away, many of his students at the school have gone on to secure coveted ranks in board examinations.
Chattopadhyay teaches social sciences to secondary classes and degree-course Bengali to undergraduate students. He is also an active crusader of socio-environmental awareness, and in these isolated rural interiors, he promotes the concepts of social equality and eco-friendly living.
His school starts at 6:30 AM in the early morning, sometimes even before sunrise in the chilly winter months, and continues up to 6 PM.
The classes are no different from that in any standard school, complete with attendance registers and even parent-teacher meetings.
His nephew, Utsav, assists him in managing the operations.
"While looking for teaching jobs, I suddenly realised that I have a school running in my home. I have always had immense respect for jethu (uncle) and thought of being a part of this beautiful endeavour," says Utsav.
The Beginning 
"After retirement, I suddenly ended up with a lot of spare time and had no clue how to spend those long hours. One day, three girls came to my home and expressed their wish to learn from me. I was surprised to know that they were ready to travel over 20 km daily to be my students," narrates Chattopadhyay.
Overwhelmed by the girls' earnest appeal, he started tutoring them, and this was how Sadai Fakirer Pathshala started.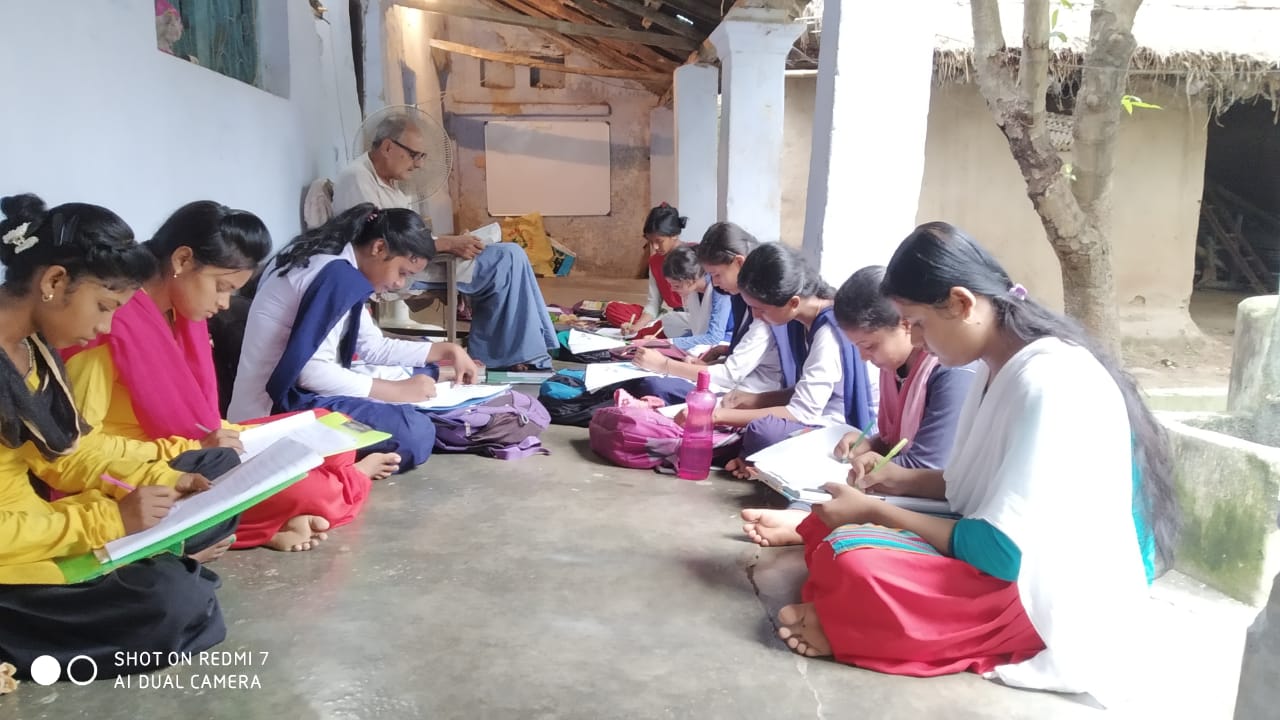 Over the years, the number of students has risen from 3 to 350, all through word-of-mouth. But his fees have increased by just a single rupee, and that too, upon the insistence of former students who have volunteered to teach at the school.
"The fees mainly serves as a token of respect for the teacher. These students come from low-income families. Many are even first generation learners in their families. They cannot afford to commute for hours daily to attend a good school. So, I try my best to help them as much as I can."
Chattopadhyay has sent multiple letters to the local government asking for more schools and colleges as well as better public transport. "All my appeals have fallen to deaf ears," he laments.
Even after everything, some of his students do not mind covering 40-45 km daily in bicycles to attend his classes.
Recently, Chattopadhyay's efforts were recognised by a leading media house for the first time. The Telegraph Education Foundation awarded him with the much-deserved Lifetime Achievement Award to acknowledge his relentless efforts to mentor, not just successful achievers, but ideal citizens.
In his illustrious teaching career of over three decades, Chattopadhyay was always a favourite among students. They looked forward to his classes for reasons beyond his fervent teaching techniques.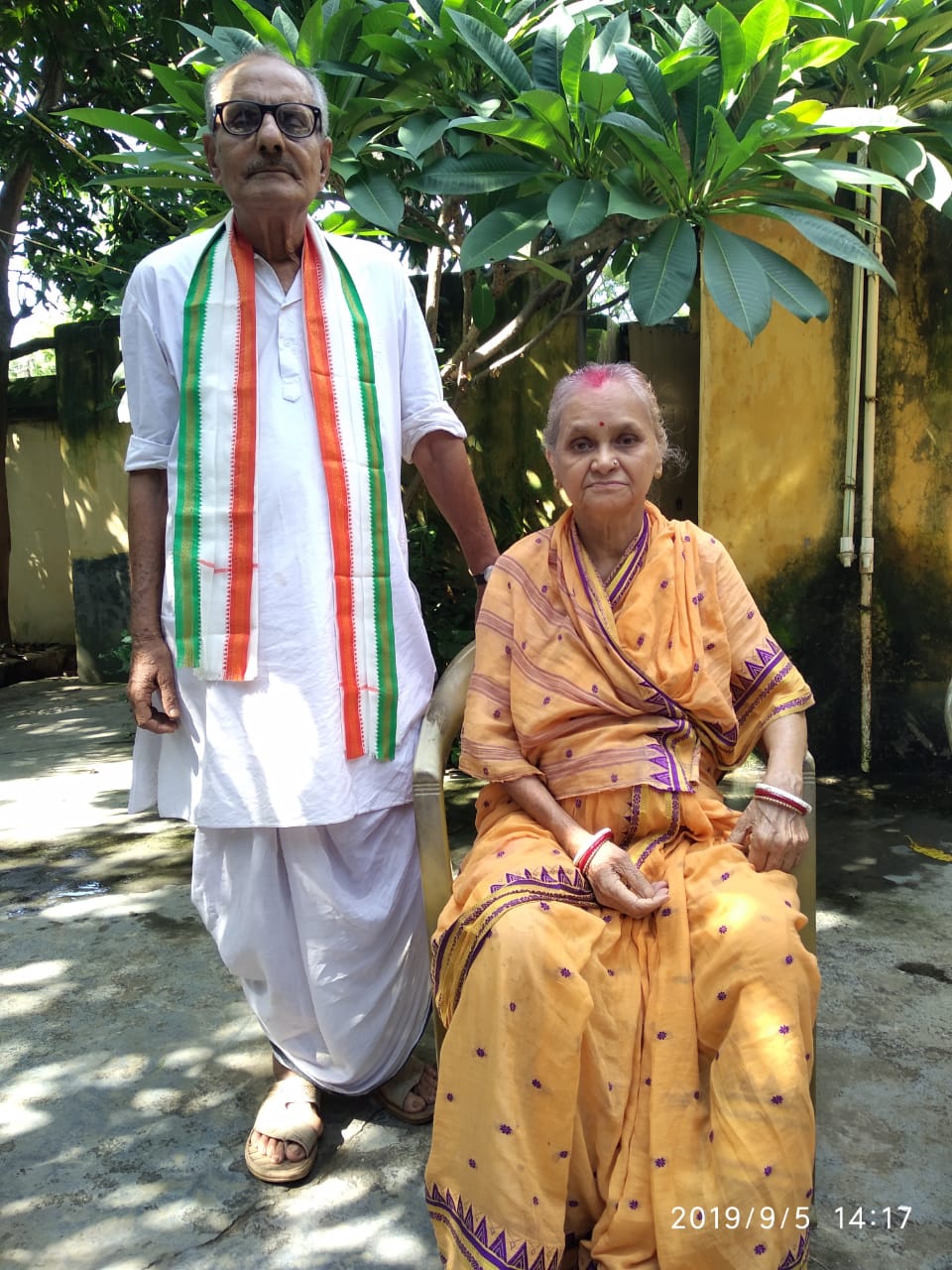 "Sir always advocated the importance of student activism against various social evils. He would remind us time and again why our education is not just limited to our textbooks but should reflect in our demeanour and personality as well. He treated us like his children," recalls Pijush Kanti Ghosh, a Physics professor at Vishwa Bharati University and one of Chattopadhyay's early students, in a conversation with The Better India.
Besides teaching, Chattopadhyay has forever been Ausgram's go-to person for any problem whatsoever, and when he is not busy with his students, he is likely to be seen helping someone with money to buy new clothes, or perhaps writing official letters on behalf of an unlettered individual. Every villager recognises their beloved Master Moshai at one go.
Raising Funds for Thalassemia Patients
In 2015 after a chance interaction that left him quite shocked, Chattopadhyay decided to start campaigning for Thalassemia awareness. Today, he manages an active forum for this purpose, where he raises funds for the treatment of thalassemia patients.
"I always wake up early and take a walk around our village. Three years ago, I found a young mother waiting at the bus-stand with her child. It was even before daybreak. When I asked her, she told me that her son has thalassemia. The poor child needs a blood transfusion every few weeks. She broke down, saying how difficult it was for her family to afford the treatment."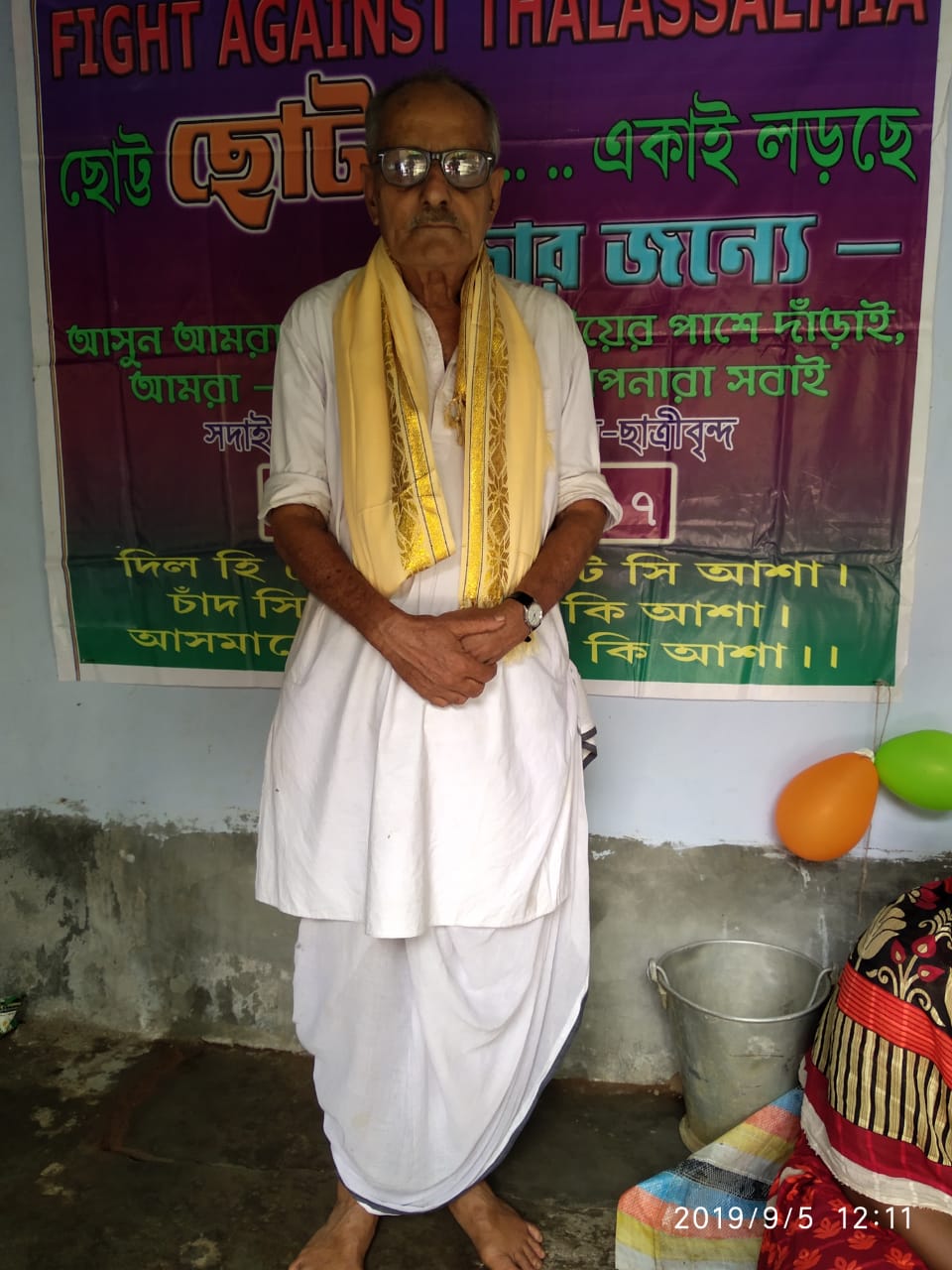 The incident moved Chattopadhyay deeply. He read up on details about the disease and started raising awareness among his students. Soon, he gathered a group of students to go door-to-door and collect donations for the thalassemic infant he had met.
This became a regular activity, and presently, the collected funds sustain over 60 thalassemic children in and around the village.
Chattopadhyay has devoted his life to curate ideal future citizens of the country. His integrity, dedication and empathy put him on a pedestal where few can reach. We offer our sincere salute to this unsung hero whose efforts deserve to be lauded nationwide.
We bring stories straight from the heart of India, to inspire millions and create a wave of impact. Our positive movement is growing bigger everyday, and we would love for you to join it.
Please contribute whatever you can, every little penny helps our team in bringing you more stories that support dreams and spread hope.