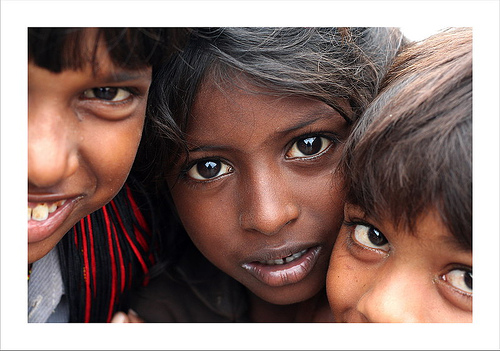 Read how Rajeshwari Sharma traveled from being completely clueless to finally adopting a baby girl. With the never ending paper work, long wait lists and legal wrangles, adoption in India is not as easy as it looks. Here is all you need to know about the complicated process of adoption.
---
In the MY STORY section, we present some of the most compelling and pertinent stories and experiences shared with us by our readers. Do you have something to share? Write to us: contact@thebetterindia.com with "MY STORY" in the subject line.
---
Read how Rajeshwari Sharma traveled from being completely clueless to finally adopting a baby girl. With the never ending paper work, long wait lists and legal wrangles, adoption in India is not as easy as it looks. Here is all you need to know about what might be one of the most trying but ultimately fulfilling time of your life.
"Meet the PAPs," exclaimed our friend while introducing us to other guests at a charity dinner event hosted at a luxury hotel in Bandra. Within seconds, the grey cells were doing multiple somersaults to decode this new term the ears had just registered.
Even before I could grasp what was going on, our right hands went through at least a dozen handshakes and congratulatory messages as my reaction went from startled, cringing to smiling shyly – all in the matter of a few minutes. At the first opportunity, I dragged this friend to a corner and demanded angrily to know what was PAPs? "Prospective adoptive parents, my dear," she exclaimed with a wide grin and disappeared into the gathering.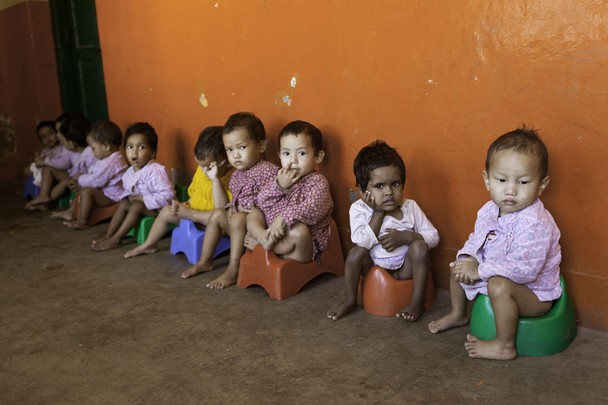 Photo:
heartofthematterseminars.wordpress.com
I nearly had a panic attack. We were still not sure if we wanted a baby at all – whether through adoption or biological means (the idea of adopting a child had just stemmed in our mind as the 'cynical us' did not want to add another soul to this big, bad, overpopulated world. It was one of those thoughts we keep having like wanting to live in the hills or do farming). And here we were, being introduced as PAPs!
My first thought was, what if we do not adopt? What if we decide to be childless? Will we be castigated by the very same people, who are venerating us right now?
Photo: CSA Facebook
The next half hour was all about meeting at least five proud adoptive parents (APs, pronounced as apps), including our hosts parents Shibani and Vipul Prashad Jain, who are adoptive parents themselves and founders of a group called Catalysts for Social Action (CSA), a Pune-based NGO that helps find homes for rural orphans; the grand dame behind the cause, Bharati Das Gupta, one of the co-founders of CSA and grandmother to Jain's adopted children; and well-known choreographer and adoptive parent Sandeep Soparrkar, who also happens to be CSA's brand ambassador.
How Adoption Works:
Children (below 6 years) whose care-takers are unable to care for them can be relinquished at an Adoption agency after following due process. Likewise, a child found abandoned and whose caretakers cannot be traced, if eligible, can be declared 'legally free for adoption' by the Child Welfare Committee. A court-committed child can come into adoption through the Juvenile Welfare Board.
The flurry of introductions, congratulatory messages, stories of joy of parenthood and advice became so unbearable at one point of time that I unmindfully picked a glass of red wine from a passing steward. The husband gave me one of his cross-eyed looks, which I completely ignored. A Ninja fight was going on in my head, and wine would bring truce. If I could, I would have got myself into a medicated coma.
With the promise of taking the stage in next year's charity dinner (adoptive parents under the tutelage of Soparrkar perform a dance repertoire at the charity event every year), we finally left the love fest, much later than we had initially planned for.
Life as a PAP is not an easy one. And it only gets more confusing if you are not totally sure if you want to be a parent in the first place.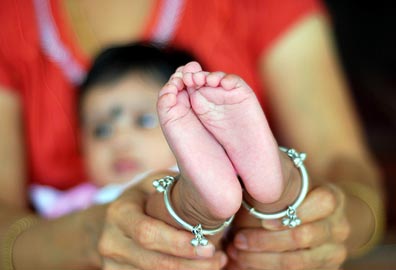 Photo: facenfacts.com
It is a bitter sweet time – rife with a lot of ifs and buts; introspection and more introspection, debate over preferred gender and the resulting charge of gender discrimination (later, during the course of adopting procedure, I was told by this agency in Nanded that our insistence for a baby girl is in a way discriminatory after we said no to an adoptable baby boy), multiple calls to social workers of adoption agency and friends who are adoptive parents, seeking the services of an adoption counsellor to counsel fuming parents (in my case, parents-in-law), whether to keep it private or share with friends and family as one would do for any life event and above all, dealing with adoption cynics and people in your lives, who equate parenthood with apocalypse.
In India, one can adopt under three key legislations:
There are warm, gooey moments, too. We were pleasantly surprised by the support coming in from unexpected quarters, complete strangers (adoptive parents) opening their homes and hearts to us.
At times like these, it feels like all humanity is indeed one big family.

Photo: indiannewsandtimes.com
All adoptions in India are required to follow the procedure for in-country or inter-country adoption set out by the Central Adoption Resource Agency (CARA), which operates as part of the Ministry of Social Justice and Empowerment, Government of India.
---
---
Although adopting looks like a seemingly simple procedure, yet it is wrought with often long waits as you have to complete a mountain of paperwork, cool your heels at numerous government offices for proofs that you are capable of taking care of a child, get a home study report that evaluates the conduciveness of the home environment, and wait in a serpentine queue of parents registered with adoption agencies that will match you with your child.
The last bit may sound confounding as we have millions of orphans in our country. True, but the number of adoptable (legally free to be adopted) children is extremely less.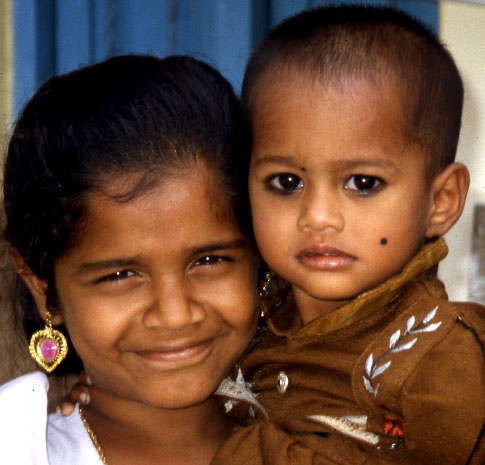 Photo: Asianews.it
It's been close to two years since we started the adoption procedure. But thanks to CSA, we were able to meet a baby girl and boy at a CARA-recognized children's home in Nanded in less than two months of registering with CSA.
The process:
Submission of documents (prescribed by CARA) validating the parents ability to care for a child.
An assessment of the capability of the prospective parents to look after an adopted child, by way of a home-study by a professional Social worker.
Selecting the child and taking her home under foster care.
Filing of the Court petition and scrutiny of the dossier by the Scrutiny Agency.
We traveled to the children's home and came face to face with the reality of homeless children. The entire experience at the home was so emotionally overwhelming that we came back dumbfounded and without being able to make any decision.
Things remained in a limbo for a very long time and we went back to living our carefree lives. We even justified in our heads that we are better off without a child.
However, in a recent turn of events, which is nothing short of a miracle, the parents-in-law took upon themselves the onus of bringing in an adopted grand-daughter. We are about to meet a baby girl again. Hopefully, this time we will graduate from being PAPs to parents (I don't like the APs term. Parents are parents. Right?) and get introduced as "meet the parents".
– Rajeshwari Sharma
Like this story? Or have something to share? Write to us: contact@thebetterindia.com, or connect with us on Facebook and Twitter (@thebetterindia).
About the author: Rajeshwari Sharma is Kolkata-based freelance journalist. In her previous stints, she has worked with a number of publications including the Economic Times, Thomson Reuters and Mint-HT Media.