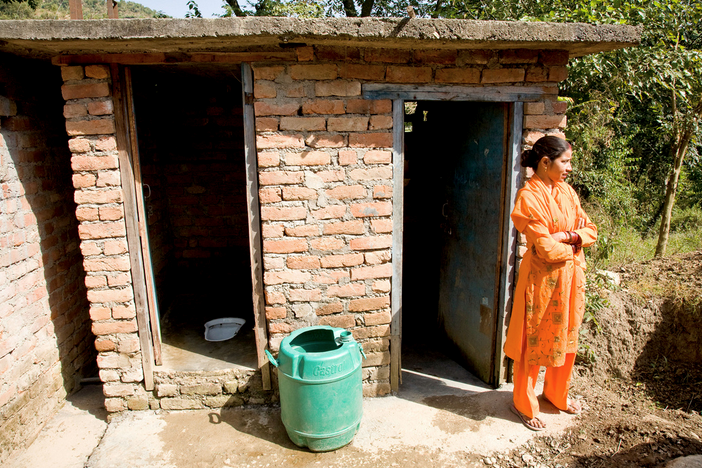 Here is the tale of one lady who not only practiced proper sanitation in her own house but also enabled the entire village to construct toilets. Thanks to her intervention and awareness, 25 households in her village have constructed toilets already. Read more.
Here is the tale of one ASHA worker, Reesa Maurya, who not only practiced proper sanitation in her own house but also enabled the entire village to construct toilets. Thanks to her intervention and awareness, 25 households in her village in UP have constructed toilets already. Read more.
There are many qualities that distinguish Reesa Maurya, a resident of Jagdishpur Gram Panchayat in Jaunpur district of Uttar Pradesh. She is a natural leader, a committed government healthcare provider and a crusader for the cause of sanitation in a state that, as per Census 2011, has shown a relatively low progress in terms of coverage – only 22 per cent households have access to a latrine. In this excerpt from Gender Issues in Water and Sanitation Programmes – Lessons from India, published by Sage Publication, read all about how the humble health worker transformed herself into a celebrated sanitation role model.
Jagdishpur Gram Panchayat (village) of block Karanjakala is in Jaunpur district of Uttar Pradesh, India. Situated on the main road to Jaunpur, this village had a population of 779 inhabitants in 2011. Most families are engaged in commercial agriculture, growing vegetables and selling them to the urban areas of Jaunpur and are living above poverty line. … Jagdishpur Gram Panchayat has an agrarian setup, and it was a general practice to use fields for defecation. No one thought of it as a problem.
Reesa Maurya, being educated, got the chance to work as an ASHA. As part of her work, she got a chance to come in contact with women and discuss health issues as well as social issues.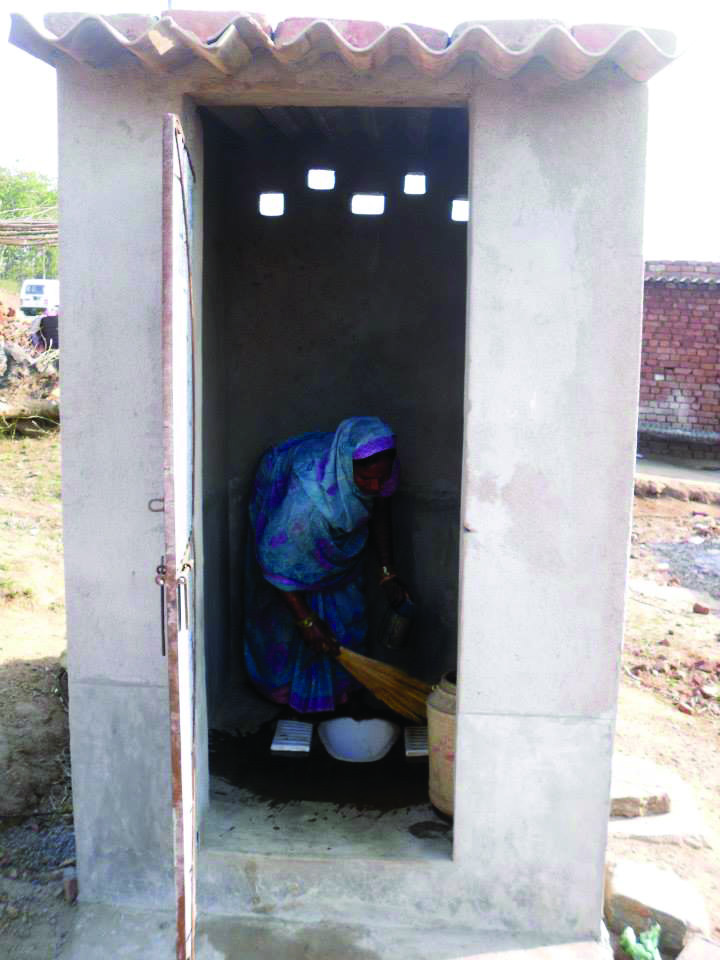 She realised that practically all the women faced the problem of going out in the field for defecation. For them it was next to hell, a sheer shameful act they had to perform every day. Ms Reesa got a chance to attend the WASH training programme, which was organised by the Panchayati Raj Department and UNICEF with the support of District Sanitation Committee of Jaunpur. This acted as a turning point for her. She came to know about TSC [Total Sanitation Campaign] and how the lack of sanitation affected the health of children.
'During the two days of training on hygiene and sanitation, I got a good understanding of the negative impacts of open defecation that has disgusting consequences and creates an unhealthy environment and expenses for health treatment,' expresses Ms Reesa.
In the past, I did not know the consequences of defecating in open. It was simply my habit like other neighbours in my village and we were not educated on the importance of good hygiene and technicalities of latrine construction.
She made it a point that after the training she would construct a toilet at her home and she did exactly that. She motivated her husband and other family members to construct and use it. 'I am very excited to have a latrine of my own,' Ms Reesa said. 'All my family members have started using the latrine. They drink safe water as well as clean the surroundings around the home.'
Elaborating on her work, Ms Reesa adds, 'It is really a tremendous success for my family that at last we had built a hygienic latrine. It not only protects us from diseases but also enhances my family's social dignity. Now I think how my life has changed with just a few pieces of information. I feel very proud to have saved my child from excreta and water-borne diseases.'
What she was doing at home, she wanted the villagers to follow. So, she started organising group meetings with the women delivering the message of sanitation and hygiene. Her efforts slowly gained momentum. The same villagers who used to laugh at her started respecting her, and she, who once thought of leaving ASHA, started enjoying the reputation of someone who is intelligent and whose views are respected.
Her effort has resulted in construction of latrines in at least 25 households, and she is now focusing on ensuring that the latrines whenever constructed are used.
Photo for representation purpose only. Courtesy: ruralmarketing.in
'I wanted to prevent other people in my community from getting sick. I started asking all families in my village to start constructing latrines for their use and then our village will achieve the open defecation free status and bring good health for everyone, especially our children.' She added, 'Now we are all using hygienic latrines, washing our hands with soap after defecating. I am committed to working against open defecation.'
Now she is a role model for other ASHAs working in neighbouring Gram Panchayats. For Panchayati Raj Department of the district, she is a catalyst whose success is being replicated in other villages.
Individual sanitation facilities have led to better access and improved personal hygiene, especially among rural women. For women and older girls, in particular, having a toilet at home meant privacy, which saved them from the dangers of going out before dawn or after dark for defecation, a practice that has serious side effects.
Waiting so long to defecate leads to increased chances for urinary tract infections, chronic constipation and psychological stress. The biggest impact of the involvement of ASHAs has been that it has motivated large segments of the community to seriously ponder over the benefits of having individual sanitation facilities.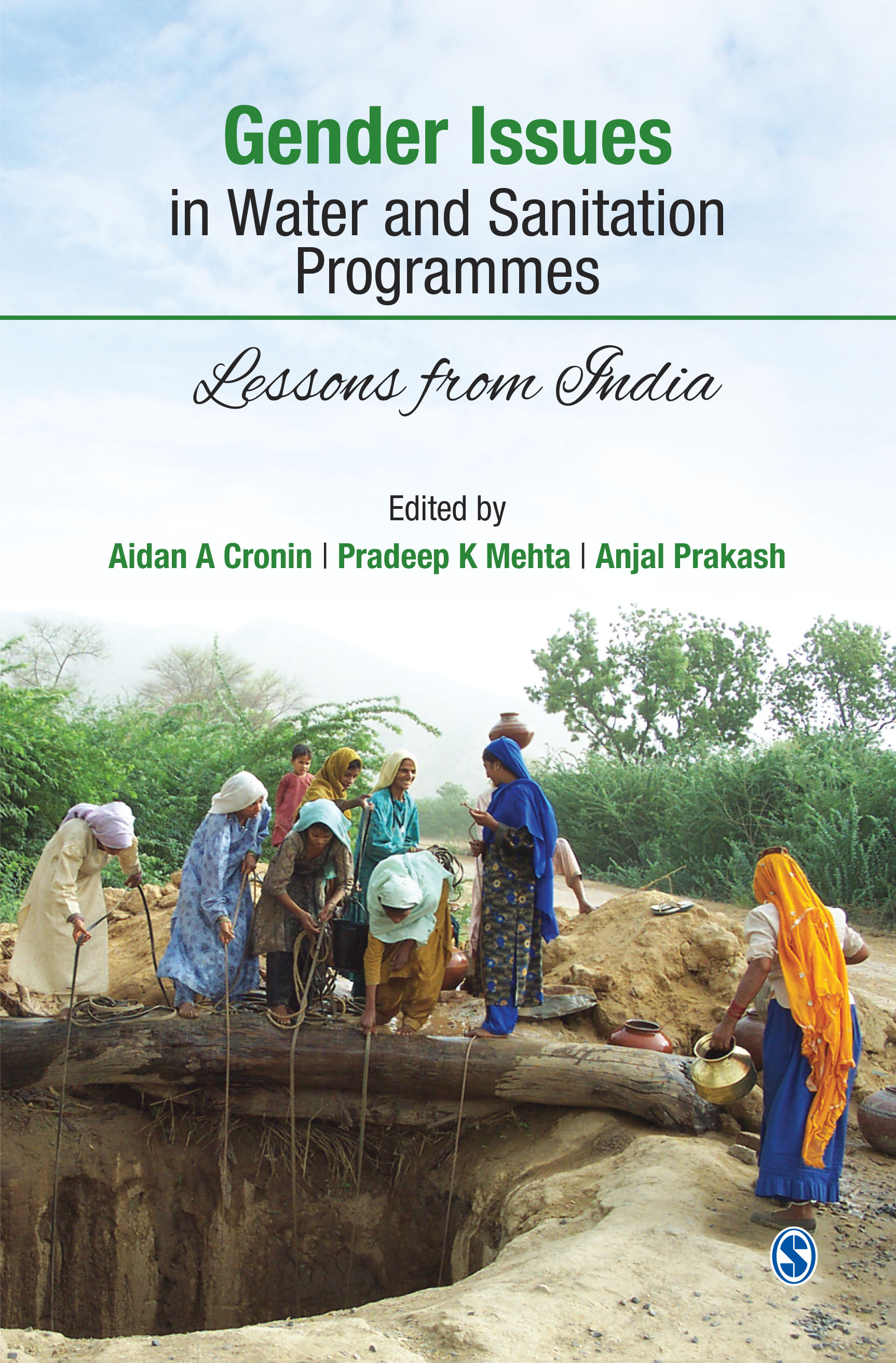 In Uttar Pradesh, ASHAs are playing a big role, along with Anganwadi workers and other community-based organisations, such as SHGs, to accelerate sanitation coverage and supporting the strategy of making the villages ODF [Open Defecation Free]. …
ASHA played an important role in making the community understand that poor sanitation affects everyone, and a collective approach is required to make the community ODF. She also played a vital role in facilitating the mobilisation of communities for collective action. She emerged as a 'natural leader' to facilitate community engagement and empowered the community to take decisions related to sanitation and hygiene in the village. …
Despite significant investments in the last 20 years, India faces daunting challenges in the area of sanitation. The need of the hour is to recognise the importance of involving more number of women, be it a worker like ASHA or Anganwadi or community-based groups, to accelerate sanitation and make a healthy rural India. These women can function as strong catalysts of social change for achieving ODF.
There is a strong need to demonstrate convergence of resources, be it manpower such as an ASHA from Health Department or a village-level worker such as an Anganwadi worker, to make an integrated approach towards addressing the issue of sanitation and hygiene in rural India.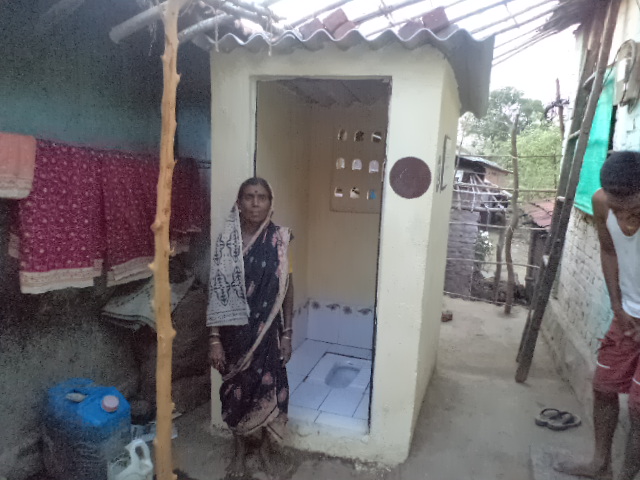 Photo for representation purpose only
Working in isolation may demonstrate sporadic incidences of success but it will never be able to take along all the members of the community together. The case of Reesa Maurya, an ASHA worker, clearly suggests that the issue of sanitation is very closely linked with health and if resources of health department are effectively utilised, it can demonstrate better results.
ASHA is a health activist in the community whose primary responsibility is to create awareness on health and its social determinants and to mobilise the community towards local health planning and increased utilisation and accountability of the existing health services. She is essentially a promoter of good health practices in the villages.
What Reesa Maurya has demonstrated, after intensive training programme, is something that needs to be institutionalised.
(Excerpts from Gender Issues in Water and Sanitation Programmes – Lessons from India, Edited by Aidan A. Cronin, Pradeep K. Mehta and Anjal Prakash; Published by Sage Publication; Pages: 340; Pp: Rs 995/Hardcover)
Like this story? Or have something to share? Write to us: contact@thebetterindia.com, or connect with us on Facebook and Twitter (@thebetterindia).
We bring stories straight from the heart of India, to inspire millions and create a wave of impact. Our positive movement is growing bigger everyday, and we would love for you to join it.
Please contribute whatever you can, every little penny helps our team in bringing you more stories that support dreams and spread hope.
Tell Us More