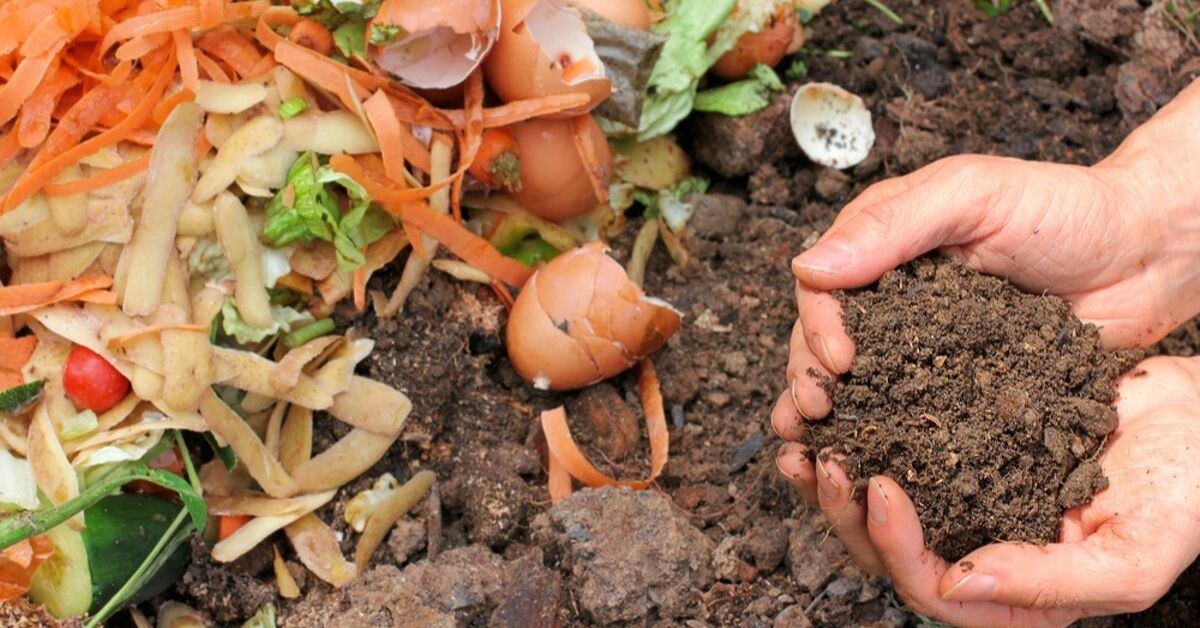 No need for a spacious backyard. Just stack these compost buckets in your balcony and stop all your wet waste from going into the landfill! #LiveGreen #Lifestyle
Composting is a solution that solves two problems- it stops your wet garbage from going into the landfills and nourishes your garden too.
By the sound of it, composting seems a tough endeavour- something that takes up a lot of money and regular effort to be successful.
In fact, you can spend just Rs 600 to have an entire compost kit complete with three buckets to dispose off your waste in, a pack of remix powder, as well as a user manual!
Click here to read more about the Gobble compost kit and purchase it online.
What are the benefits of composting?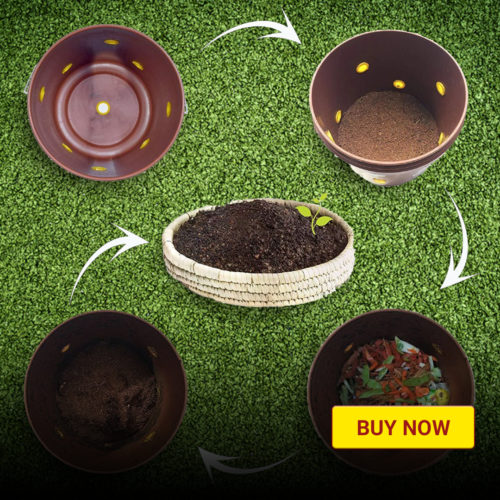 For one, you will be throwing out a lot less trash every day. Most of your wet waste can go into the bins and can be transformed into organic fertiliser. This compost can help make your garden lush.
This Rs 600 kit is sufficient to compost the wet garbage produced by one person (200 grams every day) and produces enough fertiliser to nourish your balcony garden.
How do you make compost?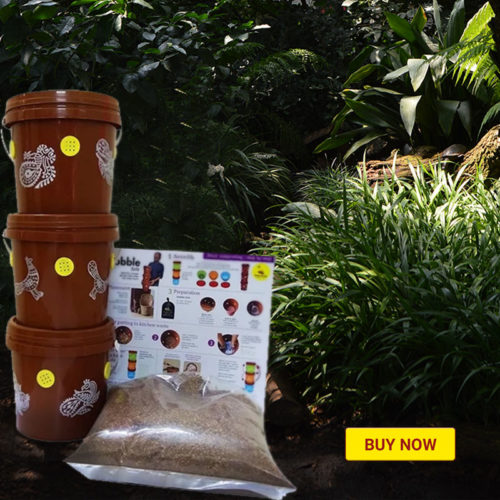 With the Gobble kit, it's super easy. Start discarding the wet waste into the basket and add a layer of the remix powder over it. Make sure it is covered completely, to keep the smell away. There's no need to stir the compost. Keep adding layers until the bin is full and then go on to the next basket. Every six weeks, the compost will mature and you can then use it in your garden.
Click here to get your Gobble kit.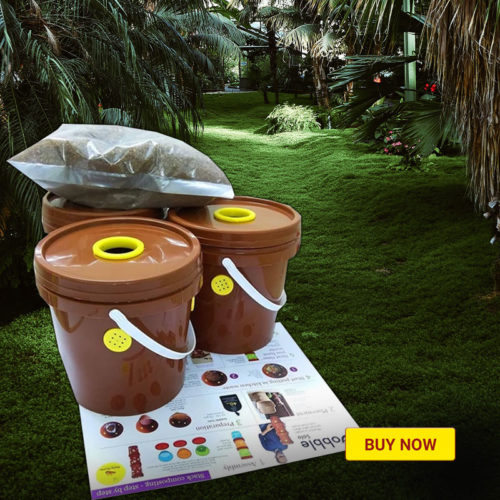 Just about everything can be put in the bin for composting. But, the decomposition rate of food varies. Onion skin, crushed eggshells and potato peels will take relatively less time than say, chicken bones. But that's the magic of composting. You can transform all your wet garbage into botanical treasure!
How long does it take to compost?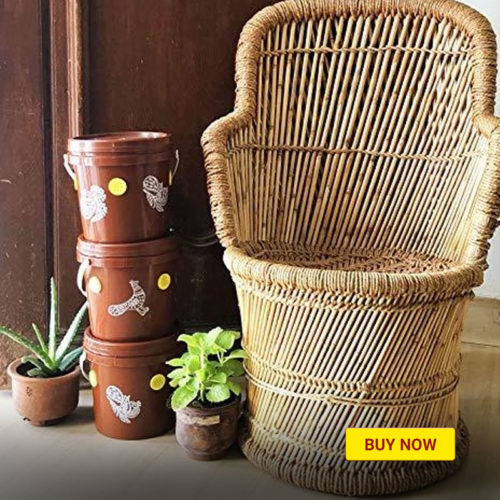 With this kit, about 6 weeks is the average time. Of course, the time depends on what you are adding to the bin. As mentioned earlier, bones take more time than vegetarian remains.
The remix powder is a wonderful catalyst here which does not need regular stirring. Every six weeks, empty the bin and distribute the fertiliser in your plant pots. All the excess can be shared with neighbours and friends.
Who'll say no to a batch of nutritious compost for their garden?
Start with this one-person kit and if need be, advance to bigger compost kit options. Click on this link to get the entire list of compost kits.
---
You may also like: 9 Easy Steps To Pot a Plant Perfectly & Grow a Home Garden!
---
(Edited by Vinayak Hegde)
Feature image courtesy: Shutterstock.
Like this story? Or have something to share? Write to us: contact@thebetterindia.com, or connect with us on Facebook and Twitter.