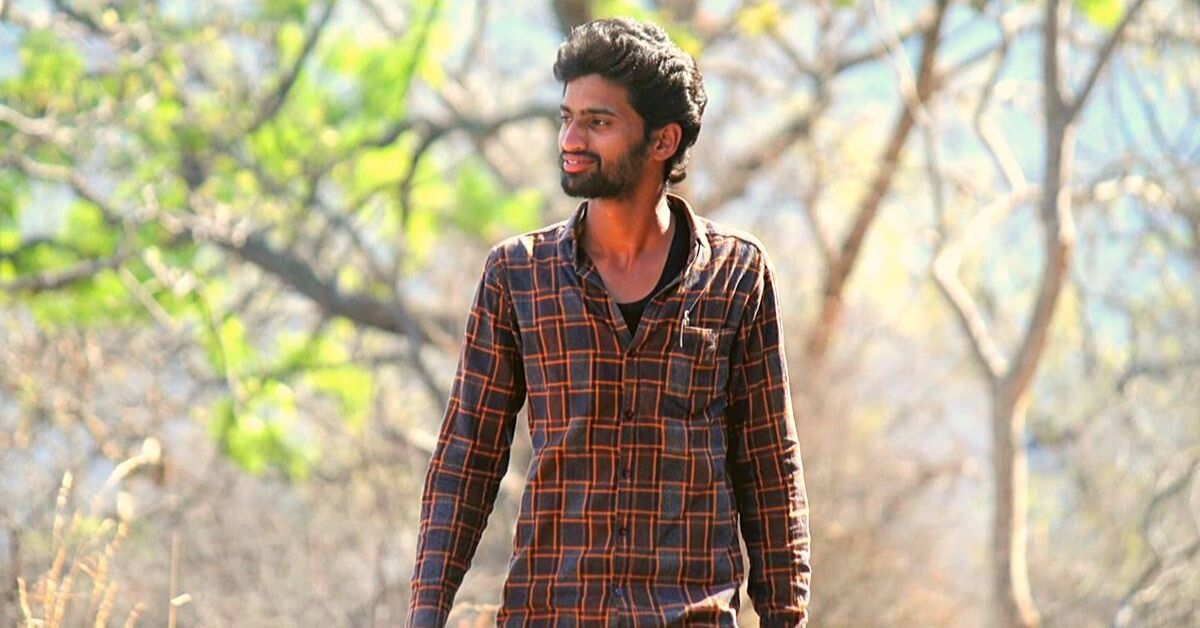 Today, the 24-year-old is not only ensuring that lakes don't run dry but is also protecting threatened forests and green belts in Karnataka.
To say that Chidananda Murthy's childhood was difficult would be an understatement.
He was born in Doddaballapur, to Mahanthesh Aradhya, a power loom owner and Manjula, a homemaker. An eventual decline in revenue and rise in power tariff hit the household, pushing the family towards crippling poverty.
---
Do you like travelling to offbeat places? Here are a few unique, curated experiences and workshops that you might like!
---
At one point, his father's monthly income had dwindled to Rs 1,500, so, he decided to sell the power loom and began working as an accountant at a small shop.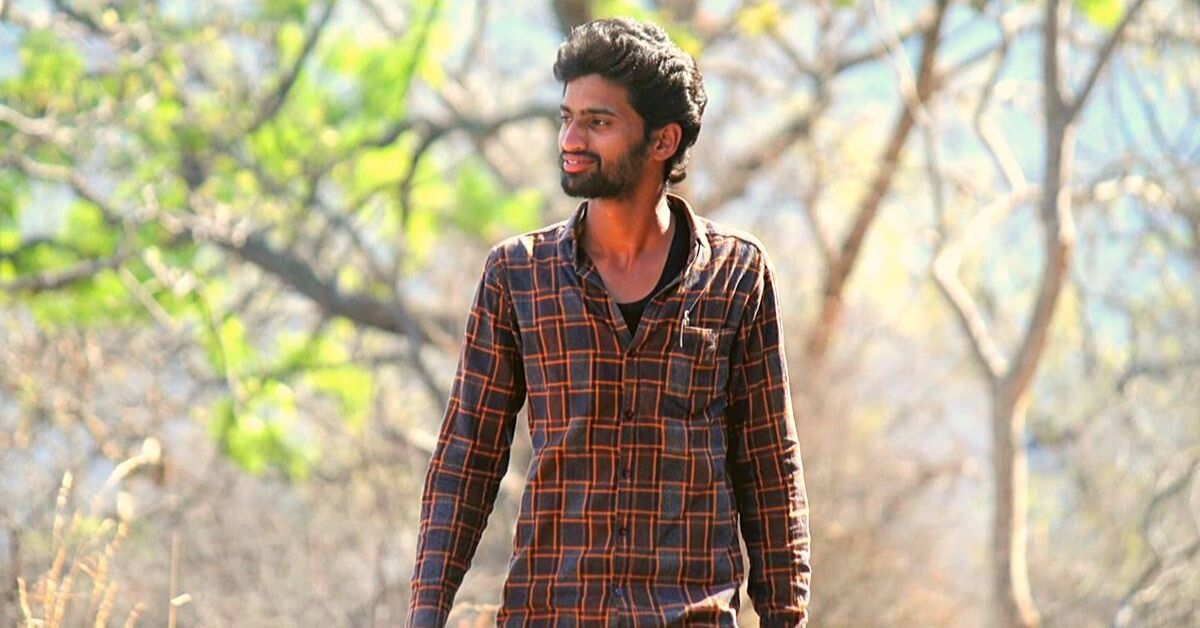 Coming from the background he did, when Murthy was unable to clear his Class 10 exams and dropped out of school, naysayers were quick to cast the stone of judgement. They said that a failure like him would amount to nothing.
But today, if you were to meet this same Class 10 dropout, you'd realise, a man's degree or qualification cannot determine their value or limit their potential to impact change.
The 24-year-old today is not only ensuring that lakes don't run dry but is also protecting threatened forests and green belts in Karnataka.
Speaking to The Better India (TBI), the youngster who began his journey into the social sector almost a decade ago says,
"There were groups from community colleges in the vicinity who travelled to our village to impart training to youth like me. It was there that I had the opportunity to attend workshops and short term courses on alternative career choices, sustainable living, conservation, naturalist-certification, lake restoration and leadership building. I was never good in academics, but this was as if I had found my calling. I knew I had a lot more to offer in the social sector than a regular 9 to 5 job."
This reflects in the several projects he has worked on in the last eight years, including one in collaboration with the State Government of Karnataka to promote organic farming on a 100-acre land in Hubli, restoration of lakes and rivers and afforestation.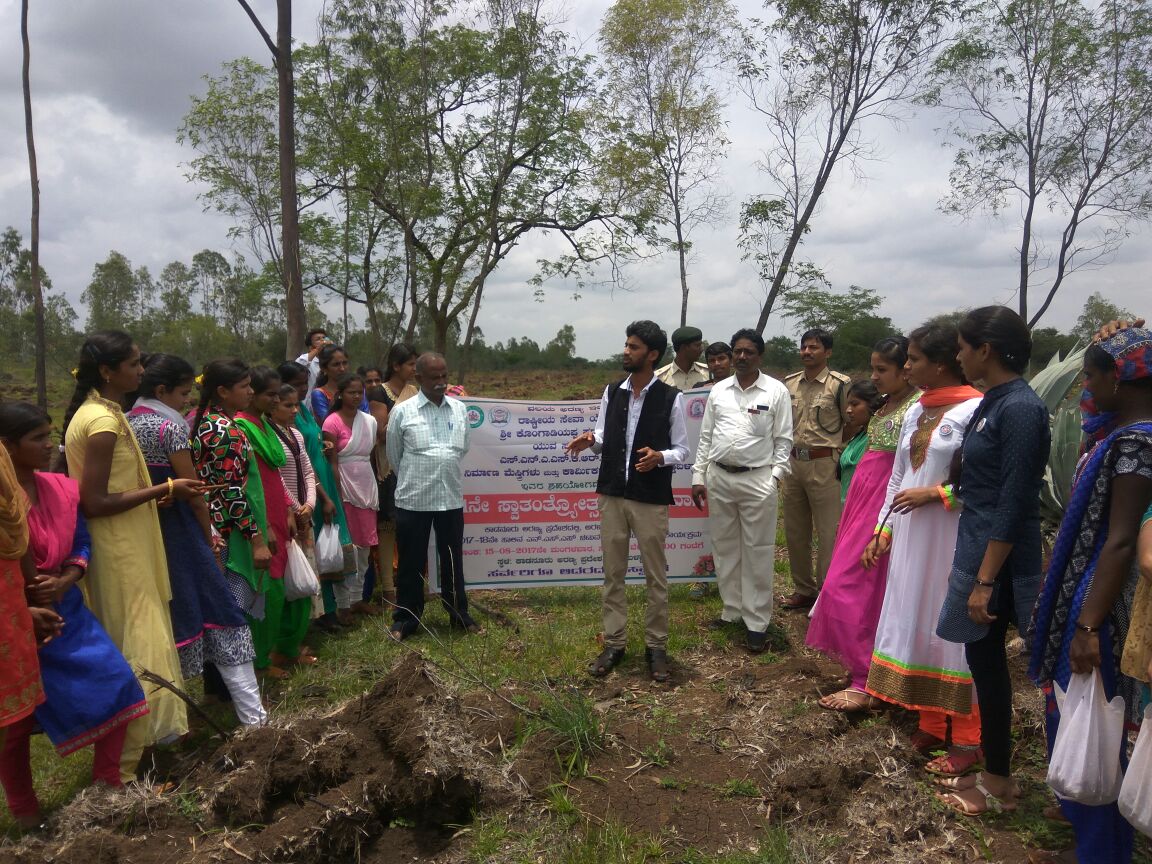 Today he leads his voluntary youth organisation known as Yuva Sanchalana and also works full-time for the Ashoka Trust For Research In Ecology and Environment (ATREE) as a field assistant.
Murthy adds how his first brush with the restoration of water bodies dates back to 2009 when he joined the Arkavathi Kumudvathi Nadi Punaschetana Samithi as a young volunteer.
Founded in 2003, and led by known personalities such as S Vishwanath and Janardhan Kesargadde, the group was fighting mafia to restore the dying river, Arkavathi and its tributary, Kumudvathi.
What were the issues that plagued Arkavathi?
Arkavathi, which originates in the village of Chikkaballapur, nestled close to the Nandi Hills, is also a tributary of the river Kaveri.
"The river was once the source of drinking water for the city of Bengaluru between 1896 to 1972. But rapid urbanisation, illegal land grabbing, encroachment by real estate industries sand mining and dumping of untreated industrial effluents killed the river. It stopped flowing. Even its reservoirs like Hessaraghatta and TG Halli were left dry or barely filled up in the monsoons. The impact of this reflected in how farmers who once used water from the river for irrigation, abandoned it, sold their lands off and migrated to the cities in search of better lives."
Chidananda's work as a young volunteer was focussed on mobilising villagers to start caring about the river again and takes steps to prevent its further degradation.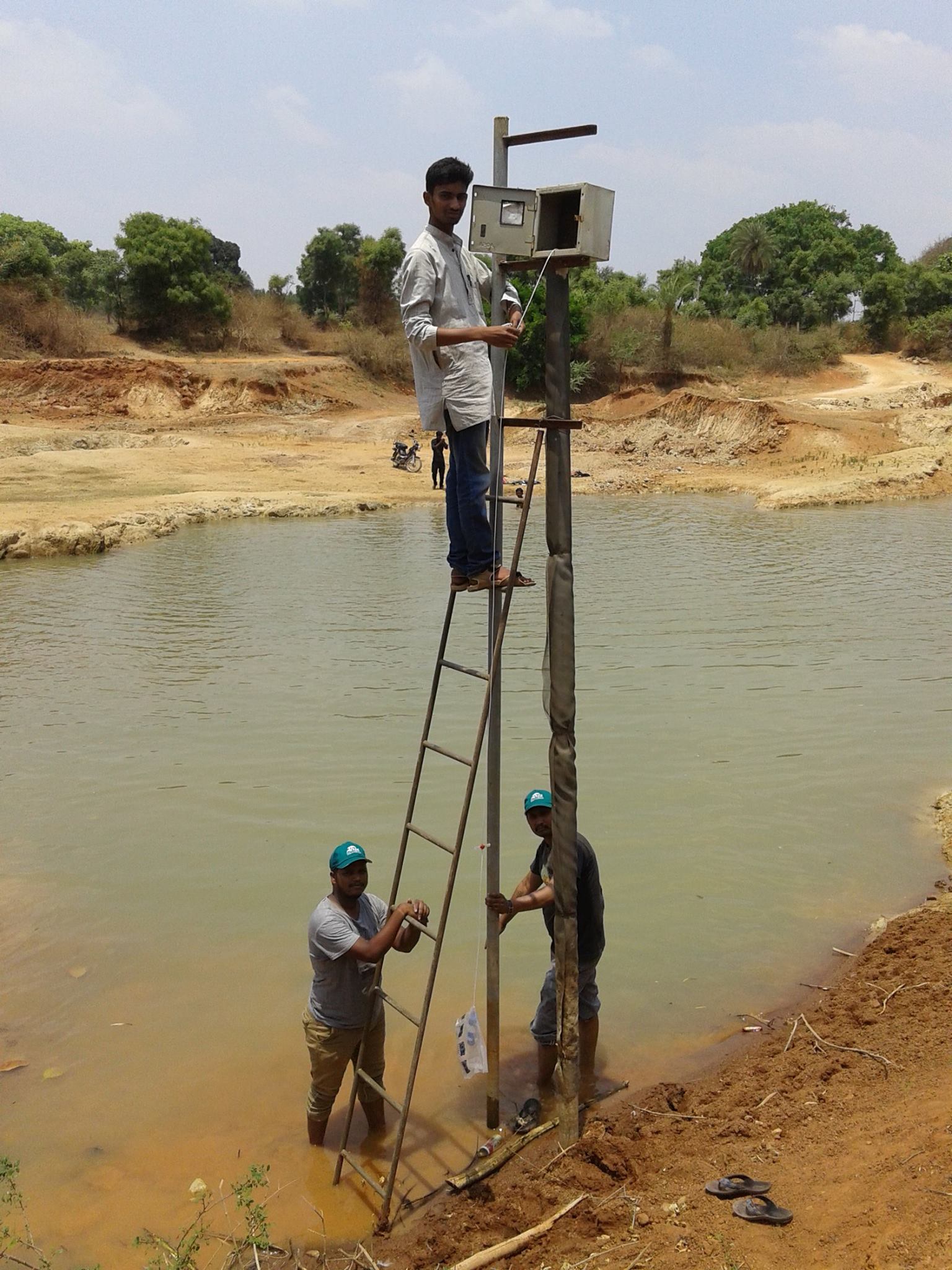 "My visits to the lakes that eventually connected to the river made me realise that several industries were dumping untreated wastewater and chemicals into them. I took action by writing letters and submitted photographs on how companies were violating the law. This meant constant visits to the Karnataka State Pollution Control Board with the evidence and complaint letters, waiting on hours ends to meet the concerned officials to ensure that action was taken and the violators were fined."
Another leading issue plaguing the river was illegal land grabbing. When patches of the river dried up, not just people, but also real estate developers would illegally encroach it.
Also, intensive mining of sand in rivers has not only lead to the death of aquatic animals and water bodies but is also causing its basins to go dry since it is the central element holding the water.
When asked about the current state of the river, he adds that though it hasn't been restored to its former glory, his own volunteers continue to work to restore a part of whatever is left of it.
"On days that it rains heavily, part of the river that we have been working on flows. It's not a big achievement, but it a ray of hope. And we will work till we can. If we stop caring about our rivers, there will be a day when we wouldn't have a single drop of water to drink. What will we do then? The key is to act now."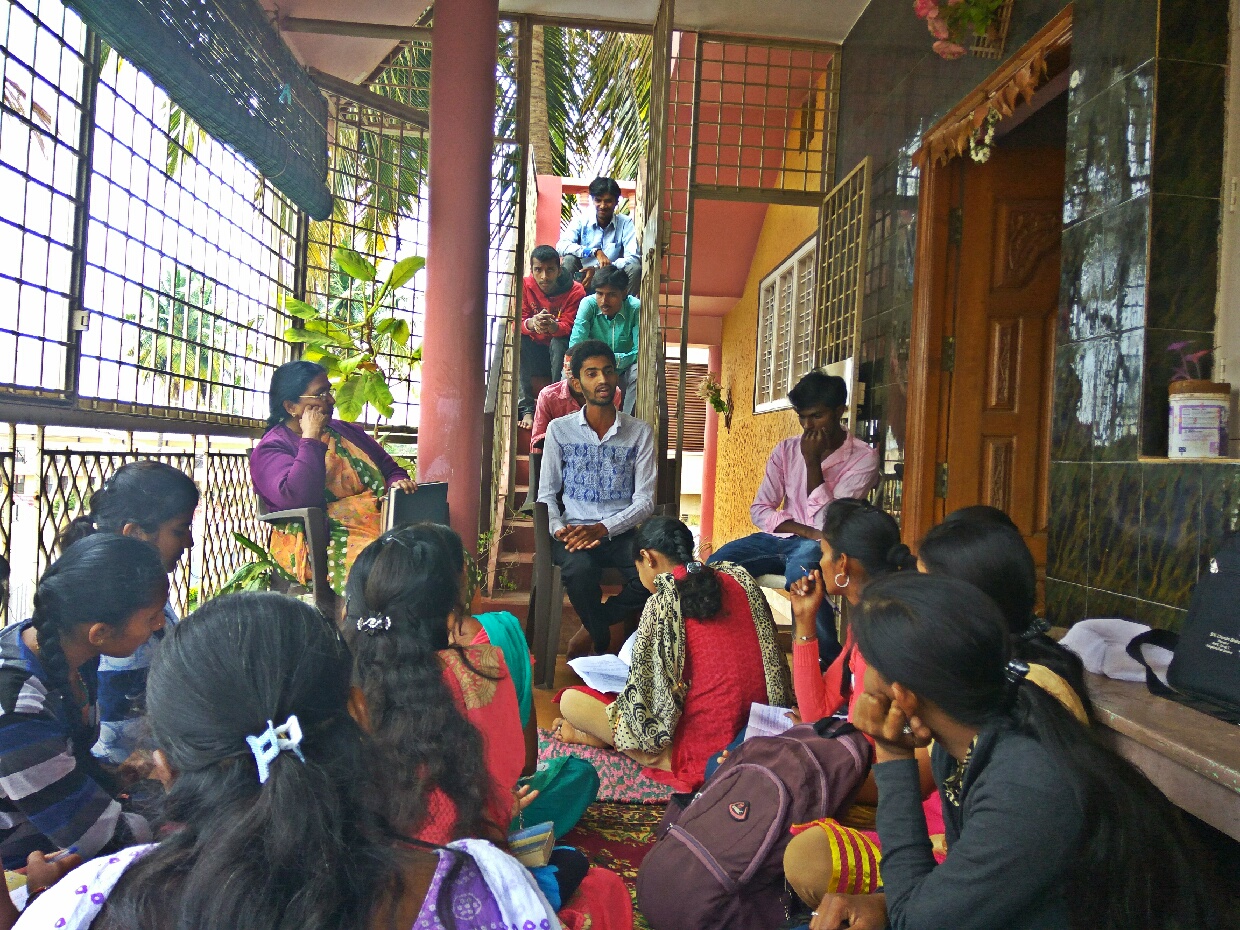 Praising Murthy's work, Janardhan Kessergode, one of the main organisers of the Arkavathi rejuvenation committee adds, "He has been instrumental in reporting issues in the river basin and bringing them to the media and public's notice. He has also been working on afforestation with his own team, which is again an important aspect of waterbody rejuvenation. Another noteworthy contribution is that he was able to conduct the first of its kind grassroots-level convention of people for the environment where the turnout was remarkable."
Apart from Arkavathi, Murthy also worked with the Nagadala to restore the Nagarakere lake in his native village of Doddaballapura.
The experience that the young activist gained from the projects helped him form his own voluntary youth organisation called Yuva Sanchalana in 2011.
The voluntary group operates on the money that its members shell from their own pockets and is not funded by any political party, state government or any private organisation.
Their work revolves around various aspects of social and environmental development including remedial classes for underprivileged kids, free-spoken English classes, women empowerment and youth rights. But their special focus continues to remain conservation of rivers and afforestation.
The members of this group change every year, as many of the youth after getting admissions into colleges or jobs in cities, they leave the group. But new members join in too.
One of its most ambitious projects till date is the plantation and maintenance of over 40,000 native species in the Kadanooru Kaimara forest. This was after the forest department received an order to slash the Eucalyptus plantations in the area and replace them with native trees in a phased manner.
Why?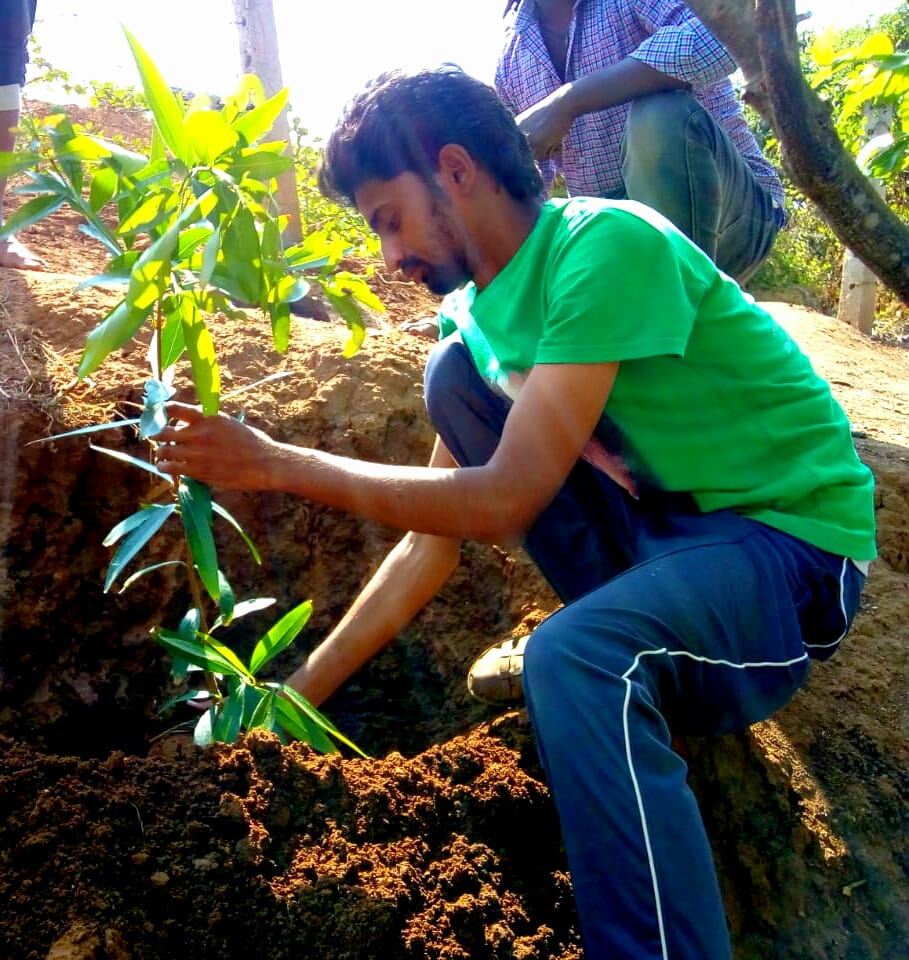 "Eucalyptus plantations are water-intensive as against native varieties that can withstand a change in climatic conditions and grow on their own, even with limited or natural water resources. We used seed sowing, seed balling and direct planting to plant varieties like tamarind, neem, cashew nut tree, jackfruit, banyan etc. Today many of these trees have grown as tall as four feet. We are now focusing on improving the green cover in cities and towns too. Apart from protesting felling of trees, for which many of us have been attacked, we have managed to plant almost 1000 trees and encouraged people to adopt these plants, nurture them and become their guardians."
21-year-old Bharath HR, who has been working with Chidananda for the last four years adds,
"Chidu Anna has inspired us to work against injustices that we observe and contribute to our society in the best possible way. From environmental conservation to empowering young women to raise their voices against sexual harassment and even working closely with students to avoid suicides due to exam pressures, we work on several issues. But our focus is largely on the environment at present."
Murthy works for ATREE during the week, while his weekends are strictly dedicated to Yuva Sanchalana activities.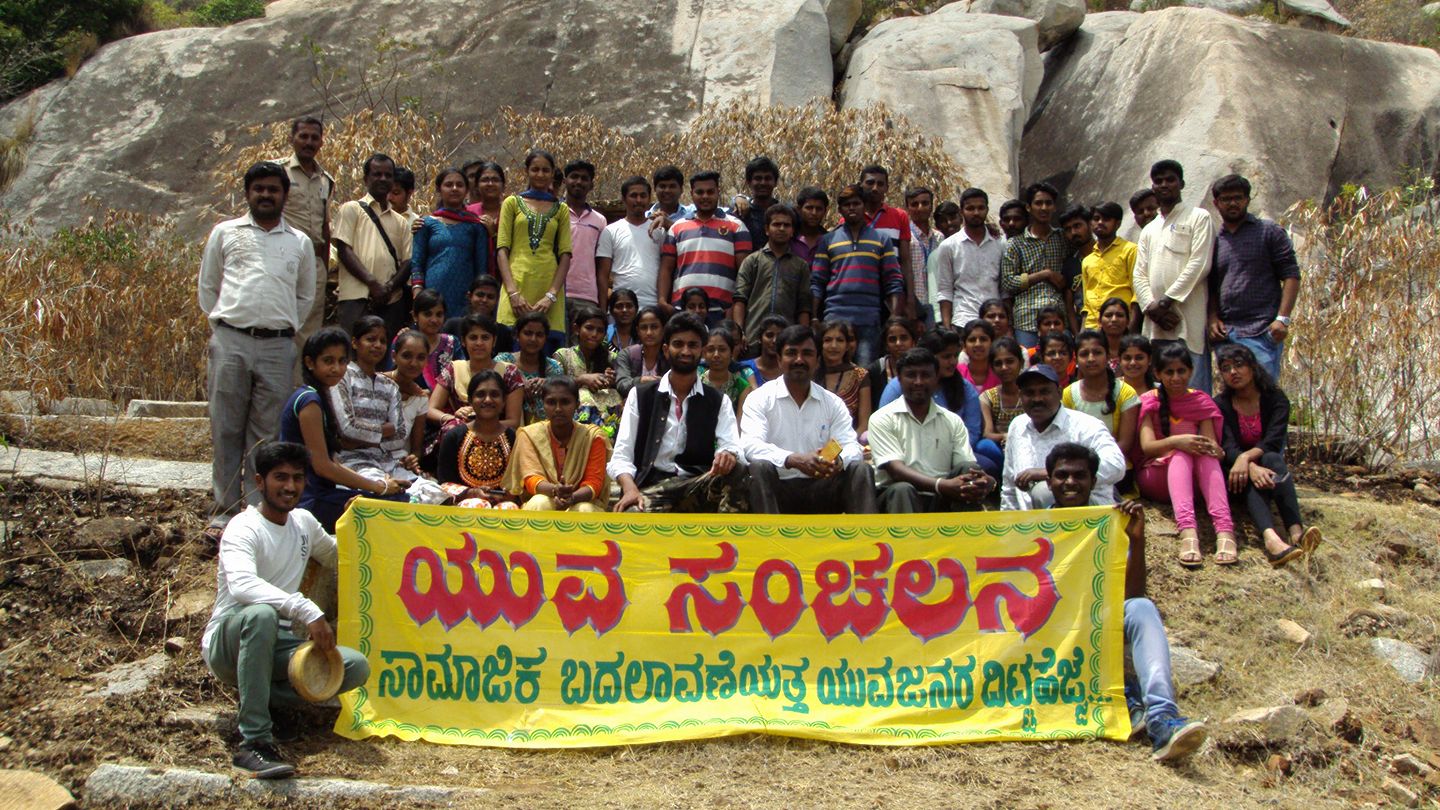 When asked about his work with ATREE, he says, "I am a field assistant for their research projects and my work involves travelling on the ground and capturing data. To monitor the state of rivers in our region, ATREE has installed several sensors in different corners of these rivers. What these sensors do is record the level of water during the different seasons, the level of pollution, the amount of water that is being drawn from them for farm activities etc. Based on the data collected and sent to the weather stations by Murthy, the team analyses and predicts the amount of water that can be used and the amount that needs to be conserved, so the rivers don't run dry."
How is the right use of water resources by locals ensured then?
"My work also includes travelling from door-to-door and measuring the level of water in the borewells. So, we can predict to the farmers the number of years; the borewell would be able to fulfil their needs. In the process, we also guide them about measures to be taken like growing less-water intensive crops and using methods like the rotation of crops on their farms."
In his final message, Murthy says, "Young people have the confidence and commitment to engage in social work. When given the right kind of support and direction, the youth will be instrumental in finding solutions to the most unresolved questions."
If this story inspired you, get in touch with Chidananda at chiduaradhya95@gmail.com
---
Also Read: Couple Builds Eco-Friendly Home in Telangana, Creates 15-Acre Food Forest!
---
(Edited by Gayatri Mishra)
Like this story? Or have something to share?
Write to us: contact@thebetterindia.com
Connect with us on Facebook and Twitter.
We bring stories straight from the heart of India, to inspire millions and create a wave of impact. Our positive movement is growing bigger everyday, and we would love for you to join it.
Please contribute whatever you can, every little penny helps our team in bringing you more stories that support dreams and spread hope.