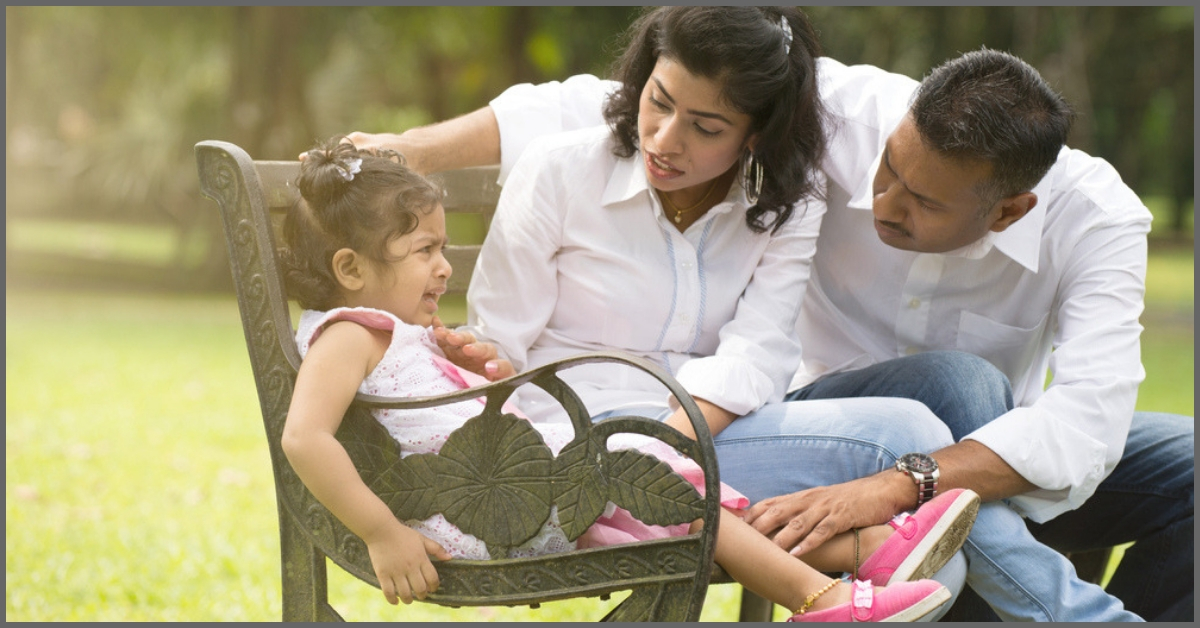 When children experience trauma, particularly for an extended period, their body and nervous systems adapt to protect them. This could result in behaviours like heightened anger and irritability, distrusting or disobeying adults, or displaying increased sensitivity to everyday life events.
Though nobody can go back and make a new beginning, anyone can start over and make a new ending."
-Chico Xavier
Children are resilient; stress which is natural to growth–leaving caregivers for a day at school, riding a bike for the first time, feeling nervous before giving an exam–helps their brains to grow and develop new skills.
---
Help your kids learn and grow with these engaging games, here.
---
However, by definition, trauma occurs when a stressful experience (such as being abused, bullied or neglected) overwhelms the child's natural ability to cope.
According to the American Psychiatric Association, trauma is an emotional response to a terrible event like an accident, rape or natural disaster. Immediately after the event, shock and denial are typical. Longer term reactions include unpredictable emotions, flashbacks, strained relationships and even physical symptoms like headaches or nausea.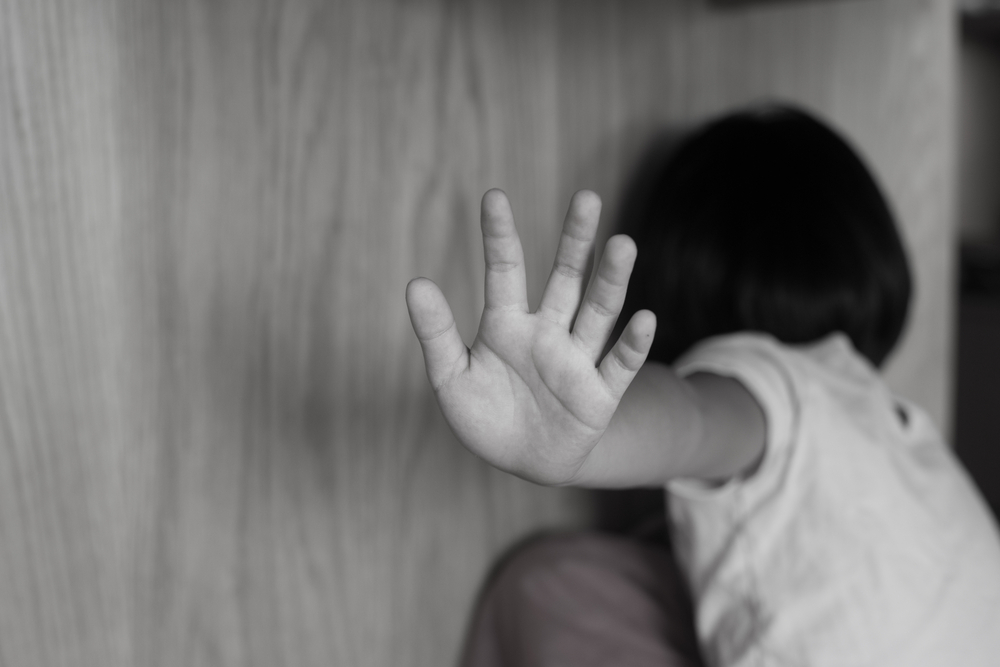 While these feelings are normal, some people have difficulty moving on with their lives. These events cause a "flight, fight or freeze" response, resulting in changes in the body, which are physiological, as well as neurological, in how the brain perceives and responds to the world.
Child sexual abuse is particularly a sinister type of trauma because of the shame and guilt that it instills in the child. With childhood sexual abuse, victims are often too young to know how to express what happened and as a result, to seek help. When not properly treated, this can result in a lifetime of PTSD, depression, and anxiety.
However, in many cases, the child's brain and body recover from a potentially traumatic experience quickly with no lasting and harmful effects.
In India, the Protection of Children from Sexual Offences Act 2012 (POSCO), a gender-neutral law was formulated to effectively address sexual abuse and sexual exploitation of children (those below the age of 18) through legal provisions. POCSO received the President's assent on 19 June 2012.The Act, through its 46 provisions, increased the scope of offences against children, which were not previously covered under the Indian Penal Code.
The objectives of POCSO were identified as protecting children from sexual assault, sexual harassment, pornography, and establishment of special courts for speedy trials of such offences.
There were recent amendments to the Act which have enhanced punishment under various sections of the Act, including punishment for aggravated penetrative sexual assault to include death penalty.
There are other sections under which the punishment has become more severe. For instance, the minimum punishment for penetrative sexual assault has been increased from seven years previously to ten years—and, if the child is below 16, the imprisonment would be for 20 years.
According to the National Crime Records Bureau in India, the number of cases registered for child abuse under the POCSO Act rose from 8,904 in 2014 to 14,913 in 2015. Uttar Pradesh led the highest number of child abuse cases (3,078), followed by Madhya Pradesh (1,687), Tamil Nadu (1,544), Karnataka (1,480) and Gujarat (1,416).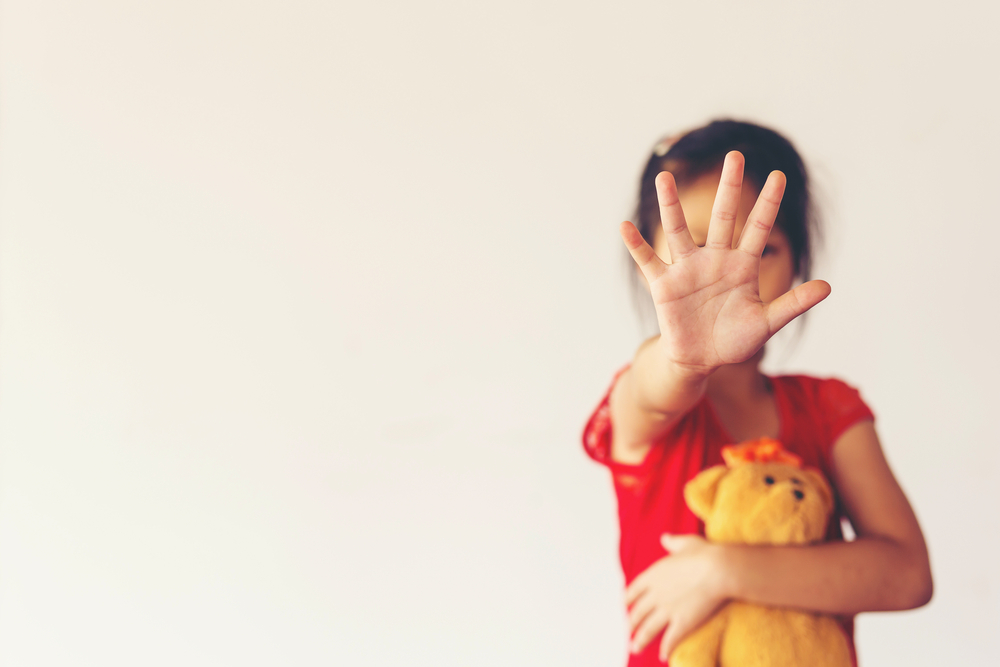 When children experience trauma, particularly for an extended period, their body and nervous systems adapt to protect them. This could result in behaviours like heightened anger and irritability, distrusting or disobeying adults, or displaying increased sensitivity to everyday life events. These protective mannerisms grow stronger due to frequent usage, exactly like a muscle that grows bigger and stronger with regular training. Thus, it could take time to retrain those "survival muscles" to learn that they need to relax.
Vivid memories of the traumatic events and the physiological changes in the body can lead to undesirable consequences in the child's personal and social life, but there is always a ray of hope to fight the situation and emerge victorious. The trauma can be distressing for parents and caregivers; however, with understanding, care and appropriate treatment, all members of the family can heal and thrive after the traumatic event. Thus, the role that parents play in providing constant assistance and support is crucial.
The first step would be to comfort the child and free them from the load of guilt by explaining that it wasn't their fault. If kids don't blame themselves for an event, the unnecessary pile of guilt and worthlessness is washed off. This paves the way for them to build lost self-esteem and confidence.
Most importantly, parents and caregivers should be emotionally and physically available for the child. Some traumatised children might keep a distance from adults as they fear trusting anyone. Hence, the child should be provided with attention, comfort, and encouragement in ways suitable to them. For instance, younger kids may want extra hugs or cuddling; for older youth, it might mean spending time together as a family. Parents should follow their lead and be patient if the child seems needy.
According to Dr Sagar Karia, "The intervention by the family and parents should adopt a non-judgemental approach towards the traumatic event faced by the child. This is achieved by avoiding the tendency to blame the child and understanding the entire situation before jumping to conclusions. Further, caregivers should immediately approach the health facility for getting the child examined and file the case under the POCSO Act as soon as possible." He is a Psychiatrist and Assistant Professor at the Department of Psychiatry, Lokmanya Tilak Municipal General Hospital, Mumbai.
He also says, "Most children find it difficult to talk about their experiences. Those who do, mostly find themselves at the receiving end of shock or dismissal–such reactions cause them to go into a shell, making them feel guilty about something which was not their fault. It is important that parents/caregivers are sensitive and accepting of what the child has to say, rather than dismissing their comments. Elders must also pay heed to the child's feelings and be emotionally available–this can be the first and strongest protection that a child may get to fight the trauma."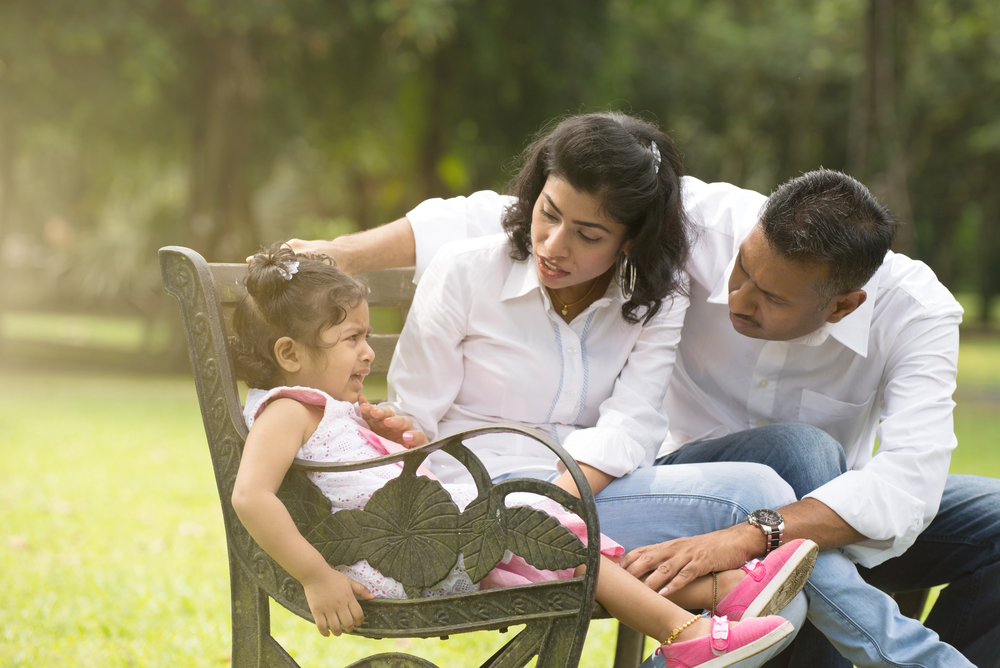 Dr Avinash DeSousa, Consultant Psychiatrist and Psychotherapist, says that it is important to recognise the changed behaviour of a child, factors may be indicative of a traumatic experience. As children may not verbalise an incident because of fear or threats from the perpetrator, one may look out for the following behaviour signs to identify when a child may be silently suffering:
Lack of interest in things that earlier interested them
Bouts of crying
Bouts of aggression
Sudden waking up in the night with fear
Avoidance of certain places and situations
A previously talkative child may talk much less or not at all
Withdrawn behaviour and wanting to be alone
Lack of sleep
Unwillingness to eat regularly
A solution to these changes is to regularly, actively, and attentively listen to the child.
According to a study by Dr Angelica Robles, a pediatrician with Novant Health Developmental-Behavioral Pediatrics in Charlotte, North Carolina, USA, listening to children during tough times aids them in healthy social functioning and adjusting to normal routines post a traumatic event.
She says, "The parent really have the biggest influence," adding, "Kids were six times more likely to complete homework and six times more likely to care about school," if they had a parent who shared ideas with the child or talked about things that mattered.
Adults shouldn't avoid difficult topics or uncomfortable conversations about the traumatic event. However, the child shouldn't be forced to speak before they are ready. Their reactions and feelings should be taken seriously, and any misinformation should be corrected. Praise should be given for being strong when they do talk about the event.
Although negative emotions and maladaptive behaviours should be corrected, adults and family members should not criticise regressive behaviour. Responding to the child's actions is necessary but reacting to it is not. The child might feel discouraged and physical punishment might worsen an abused child's stress and feelings of panic.
The healing process essentially includes building positive feelings and memories and boosting positive self-esteem by practicing positive affirmations with the child. Further, adults can allow the child to take everyday decisions, wherever appropriate, to give them a sense of self-control.
The kid's schedule and lifestyle should be kept as similar as possible to what it was before the stressful event. This includes allowing them to engage in school and other social activities. Peer support and a sense of belonging will enhance their social interaction and integration. Collective activities help imbibe healthy coping skills and mechanism. Older youth also benefit from sharing their experiences on online support groups.
All efforts by the family and caregivers are irreplaceable. However, mental health counselling or therapy by a professional trained to recognise and treat trauma is essential in addressing the root cause of the child's behaviour and promote healing.
At times, medications may be necessary to control the symptoms and improve the child's ability to learn new skills. Ideally, the assessment by a professional should be the first step in the process of healing. The assessment will determine treatment and family participation.
Accepting trauma as destiny and not dealing with it effectively can lead to lifelong problems as unaddressed childhood trauma expresses itself in ways which can be toxic to the child's developing brain. It dramatically increases the risks of maladaptive behaviours like smoking, substance abuse, early sexual activity, violence, poverty, and undesirable physiological symptoms like heart disease.
---
Also Read: Of Mental Health & Stigma: 6 Myths Surrounding Psychiatric Medication Debunked
---
Most importantly, the individual faces extreme hardships in forming close interpersonal relations and engaging in successful parenting.
Thus, it is imperative to realise that trauma creates change that one doesn't choose and healing is about creating change that one chooses.
(Edited by Shruti Singhal)
Like this story? Or have something to share?
Write to us: contact@thebetterindia.com
Connect with us on Facebook and Twitter.
We bring stories straight from the heart of India, to inspire millions and create a wave of impact. Our positive movement is growing bigger everyday, and we would love for you to join it.
Please contribute whatever you can, every little penny helps our team in bringing you more stories that support dreams and spread hope.