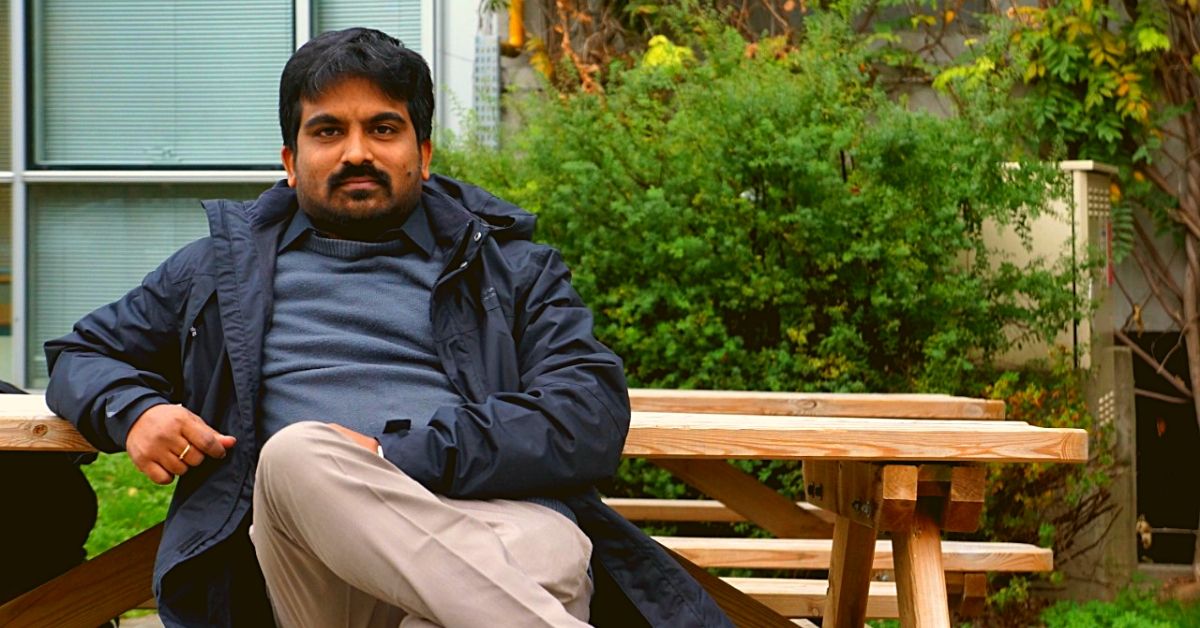 Harshvardhan Erra's biodigesters produce no odour, can be installed in a small space and is easy to use. What's more, they even provide a steady supply of organic fertilizers!
In 2014, Telangana-based Harshavardhan Erra, who had worked in various capacities in departments such as India Post and the Food Corporation of India, decided to quit his government job with one aim⁠—to tackle the issue of waste management.
He co-founded Peepal Waste Managers, a waste management solution company in 2015, with Dr Hafeez Basha, a professor, and today, they are helping people segregate their waste efficiently, upcycle it to power kitchens with biogas, cut down cooking costs by 80 per cent, reduce carbon emissions and also produce organic fertilisers.
---
Turn your home waste into black gold, with these easy to move composters, that are a must-have for every home garden enthusiast!
---
All of this, with one solution⁠—a biodigester.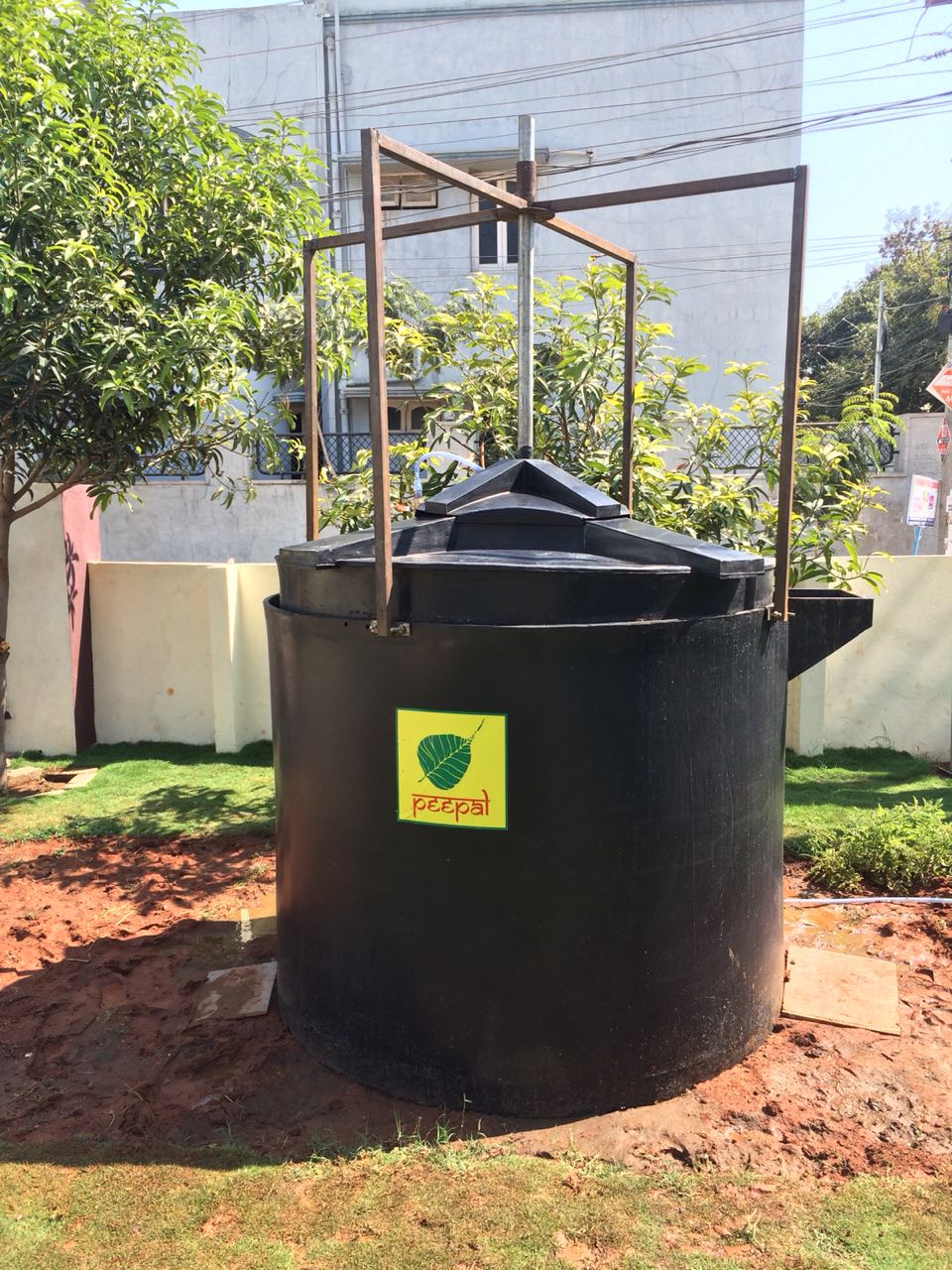 The Better India caught up with Erra to know more.
"Waste management is an issue that needs to be addressed in India. When not managed, it not only pollutes our surroundings but also causes health hazards and exhausts landfills. So my idea when I first began was to help people manage organic waste at its source⁠—in their households."
So, they began their journey by manufacturing composters for smaller households, where waste was mixed with microbial powder and cocopeat in layers. Once full, the microbes would work their magic decomposing the waste to create compost, that could be used in your garden or sold.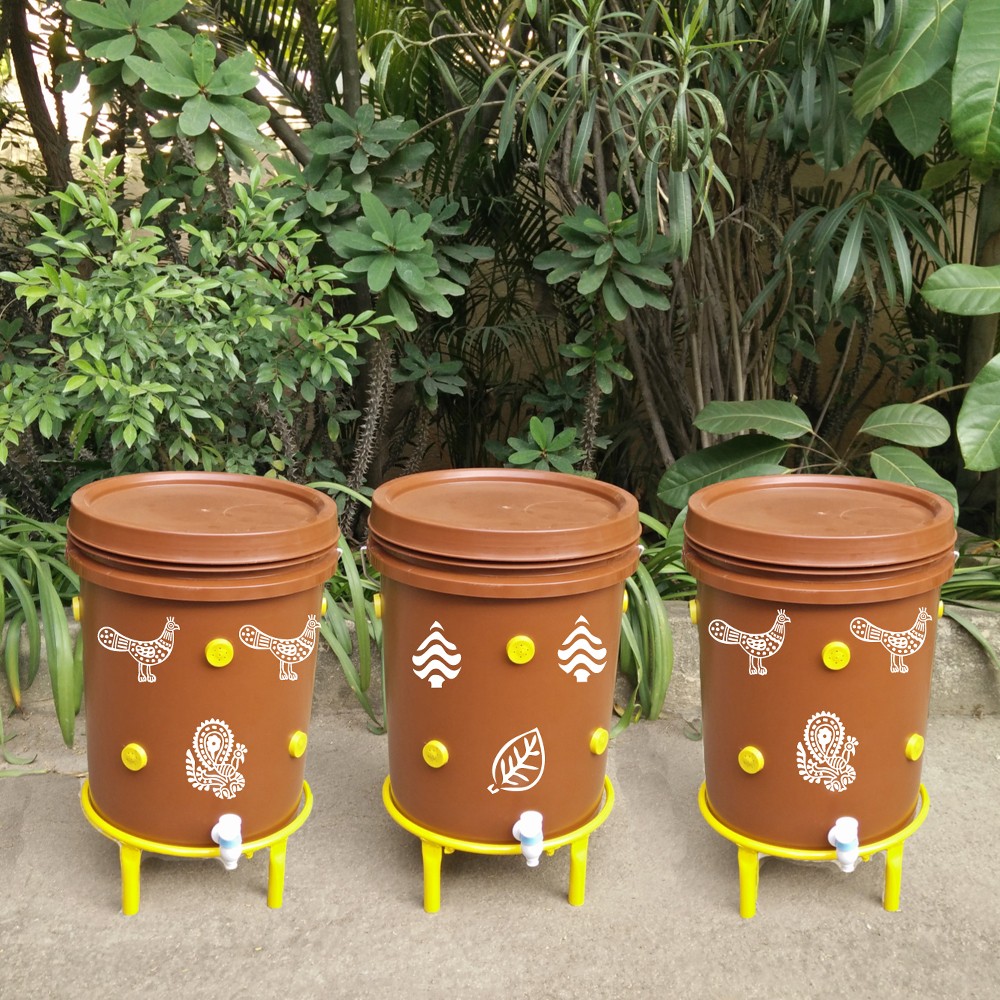 "When we began, we'd created different models for a biodigester itself. However, because of the high cost and low returns, we began manufacturing household composters. In a few years, we understood that the market was ready for biodigesters, and the awareness levels about waste management were also higher than before. So, we returned to our original plan came up with a new and improved model of a biodigester," says Erra.
What, then, is a biodigester?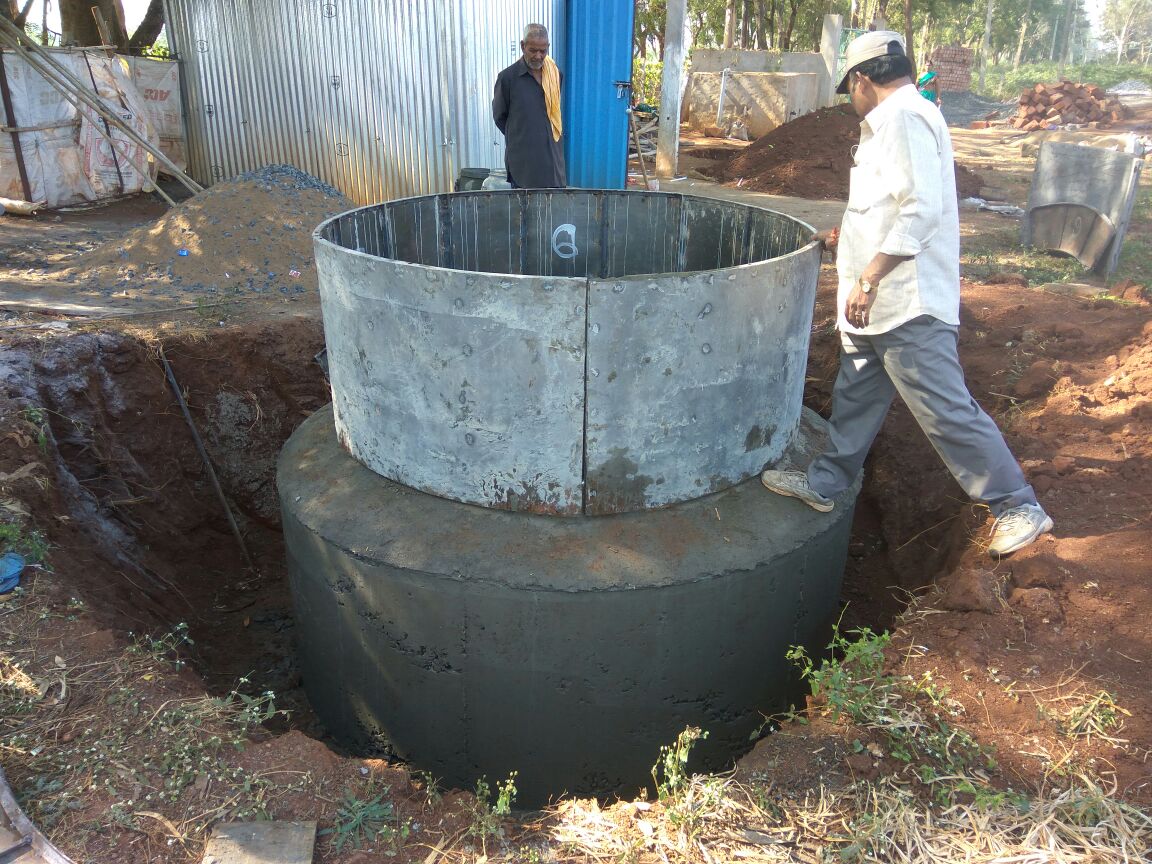 Biodigesters are immense enclosed drum-like structures, (much like an overhead water tanker) that enable anaerobic digestion. They facilitate the decomposition of organic kitchen waste to trap greenhouse gases such as methane and use it for cooking in the form of biogas.
How are they installed?
Biodigesters can be constructed as per the waste generation capacity of the household, and are recommended for families when the organic waste generation is at least two to three kgs.
"The costs start from Rs 25,000 to 30,000 for a four cubic meter household biodigester to six to seven lakh for bigger ones which can be 85 cubic meters."
Installing them is a relatively straightforward process⁠—Erra claims that it is similar to how an underground or overhead water tanker would be installed⁠—and they are easy to use.
After installation, the biodigester is topped up with animal dung and left for 15 days, so the microbes start becoming active and get acclimated to the conditions in the digestor. Once the biodigester starts producing gas ready for use, the user is advised to start adding their organic kitchen waste to it.
To speed up the process, it is also suggested that waste be pre-digested before introduction to the biodigester.
When asked about the quantum of gas produced and the gestation period, Erra mentions that once you feed the biodigester, it takes 24 hours to generate the gas, and this is a recurring process.
He adds, "The amount of slurry is directly proportional to the amount of waste added. So for, example, if you add 100 litres of waste, it will produce 100 litres of liquid organic fertiliser. Five kgs of organic waste can produce .325 kgs of gas equivalent to LPG. This means, to produce one kg of biogas, you may need 15 kg of organic waste. Once every three to six months, ensure that you top up with biodigester with animal or cattle dung."
Benefits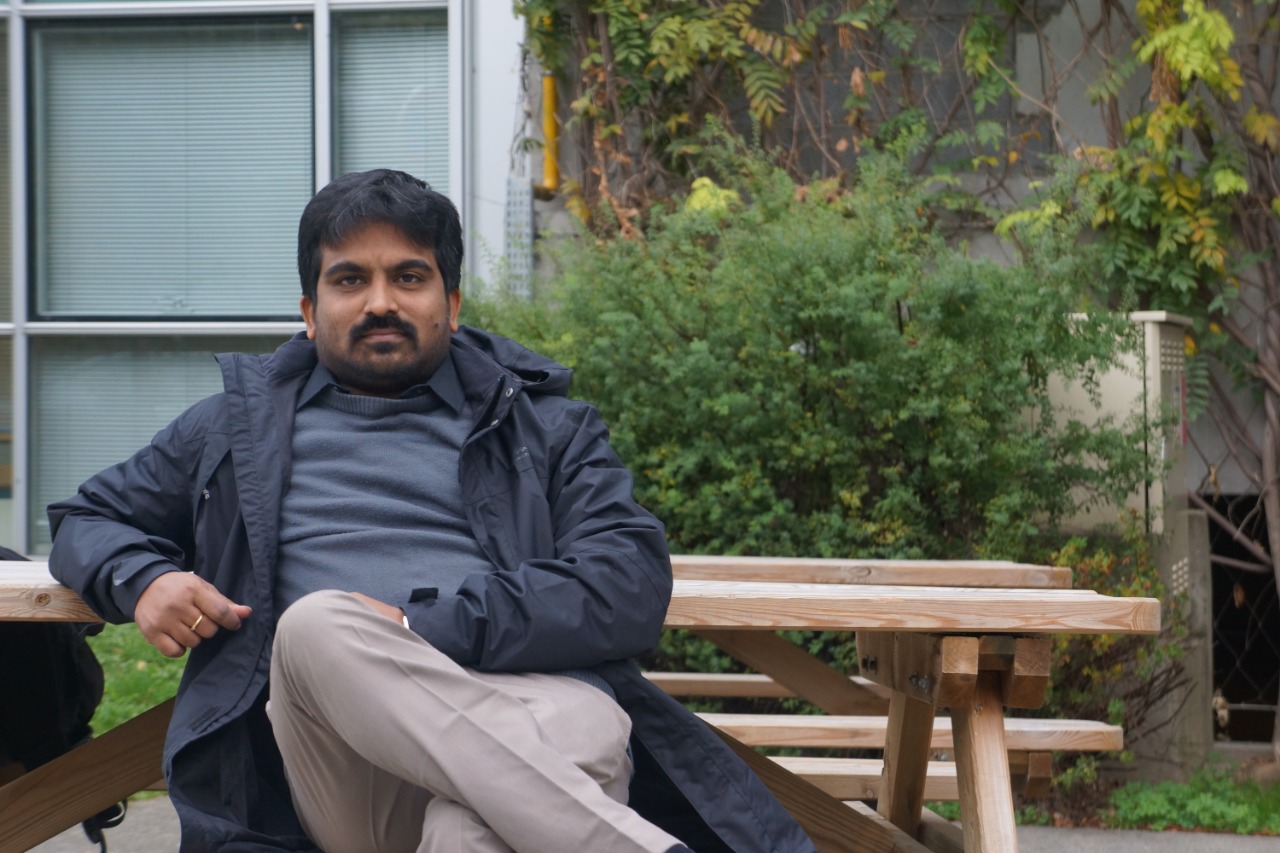 "Instead of letting the harmful gas escape into the atmosphere and deplete the ozone layer, which protects us from skin cancer-causing UV rays, biodigesters help us utilise it for cooking instead," says Erra.
This entire decomposition of organic waste also produces rich liquid waste or slurry that serves as an organic fertiliser for crops.
So the benefits include managing the waste at source, producing renewable energy that can be used for cooking and also producing organic fertiliser. It can also help you save up to 80 per cent costs monthly when compared to LPG expenses.
He highlights its other benefits saying, "LPG contains butane which is heavier than air. This makes it explosive in case of a gas leak and more hazardous in nature. Methane, on the other hand, is lighter than air, so it escapes into the air. It is safe to use, clean fuel, for cooking without any health hazards."
Till date, Peepal Waste Managers has installed over 1000 biodigester tankers across the state.
"Many of the biodigesters that we have constructed for villages in the Adilabad District have been a collaborative effort with local NGOs where they use the funding they get to cover 80 per cent of the cost, so the beneficiary only has to shell 20 per cent from their own pockets."
They have also built a biodigester at the DRDO quarters and a suburban college in Hyderabad.
"In urban areas, biodigesters are only feasible at institutional levels like schools, colleges, urban dairy or poultry farms, industries etc. Spaces that generate quantifiable waste to generate biogas and have space for the plant to be set up," says Erra.
As he bids adieu, he adds that his vision is to build 5,000 such biodigesters by 2022.
If this story inspired you, know more about the biodigesters at peepalwastemanagers.com
---
Also Read: Time To Replace LPG? This Gujarat Man's Solar Stove Lowers Cooking Costs by 80%
---
(Edited by Gayatri Mishra)
Like this story? Or have something to share?
Write to us: contact@thebetterindia.com
Connect with us on Facebook and Twitter.
We bring stories straight from the heart of India, to inspire millions and create a wave of impact. Our positive movement is growing bigger everyday, and we would love for you to join it.
Please contribute whatever you can, every little penny helps our team in bringing you more stories that support dreams and spread hope.