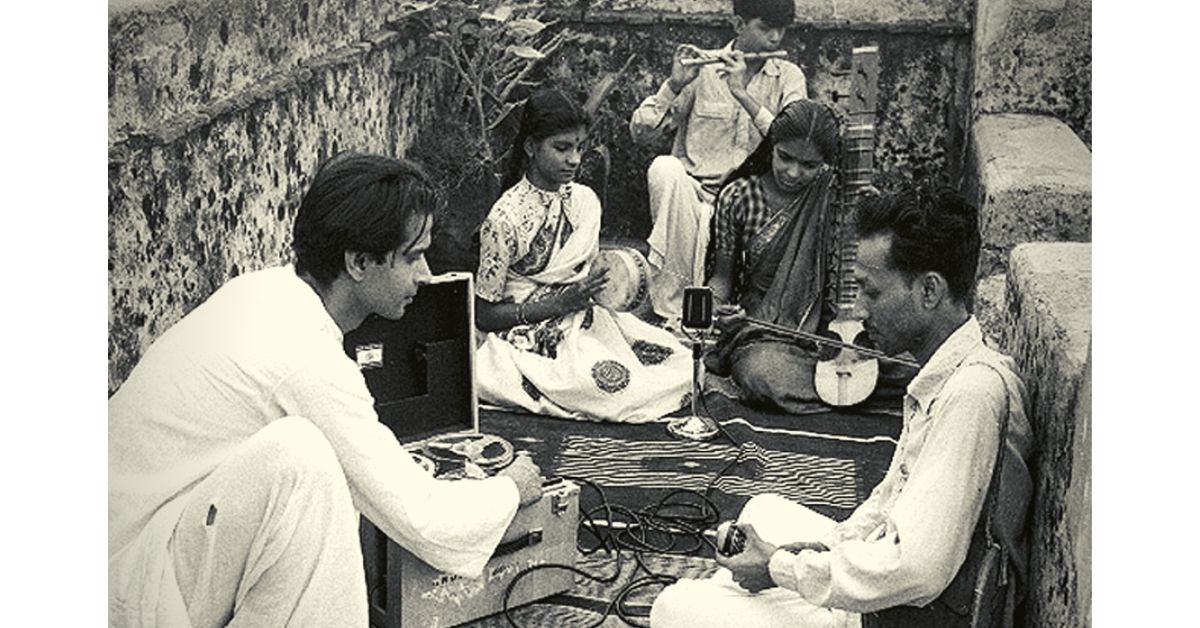 In 1955, a Bengali man and his two friends set out on a journey from Paris that would take them through Greece, Syria, Iran, Afghanistan and other countries, on their way to their final destination, Calcutta. Their aim? Capturing the sounds of the world! #LostTales #Music
In the summer of 1955, three men⁠—Deben Bhattacharya, Colin Glennie and Henri Anneville⁠—embarked on an iconic journey that would change their lives forever.
While Henri was a Frenchman, Colin was English and a student of architecture, and Deben, a Bengali, had been raised by on sacred ghats of Benares.
---
Enjoy listening to your favourite songs on light-weight and sustainable sound devices, that you can find here. 
---
Fate and purpose had brought them together, and one afternoon, they huddled inside a battered milk van, and planned their trip from Paris to Calcutta, while casually sipping on crimson-tinted Chianti wine with bits of cheese and olives.
After weeks of planning, they finally hit the road.
The next six months were full of surprises and adventures, as they crossed through Yugoslavia, Greece, Italy, Turkey, Syria, Iraq, Jordan, Iran, Afghanistan, Pakistan and eventually, India.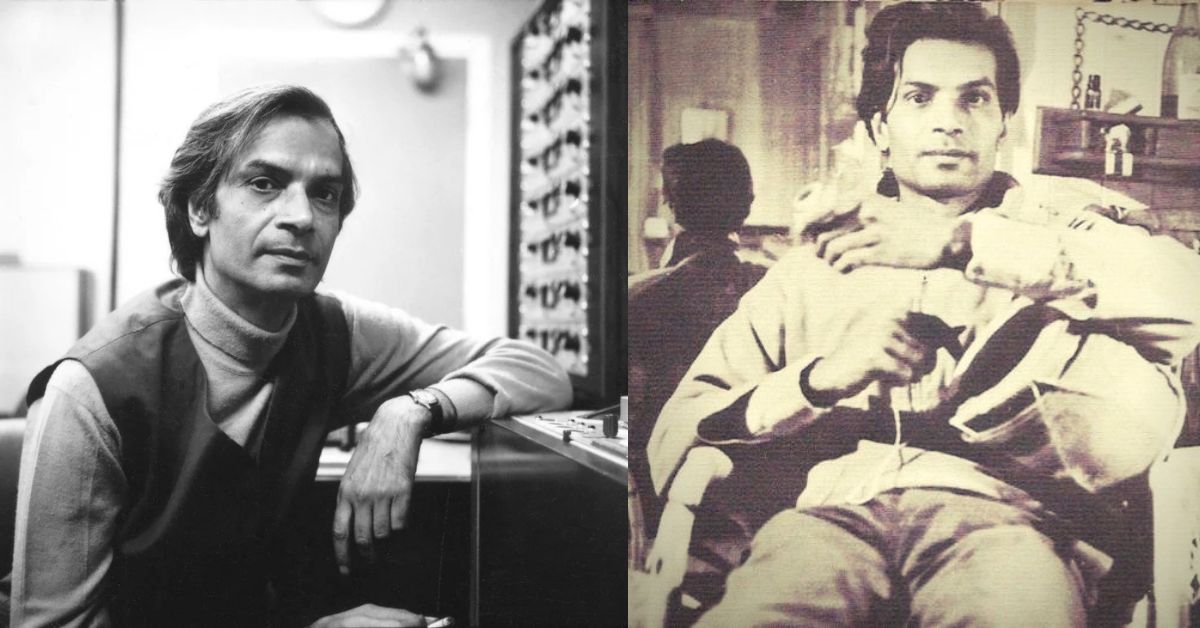 Deben had captured the soundscapes of every village, town or city, one border after another and his audio-visual exploits finally found expression in 'Paris to Calcutta: Men and Music on the Desert Road,' a poetic travelogue which is an impressionistic account of the six-month-long trip.
From the lonely songs of love by strangers in Afghanistan to the desert where they stayed with the Bedouins to record the esoteric chanting, and even an illegal dervish performance, their bulky tape recorders and cameras shadowed them throughout the journey.
Although at times, they did meet prominent individuals, ambassadors and dignitaries, the trio found more comfort in the embrace of complete strangers, who opened their homes and their lives without a second thought.
This memorable experience that would continue to inspire music enthusiasts of several generations was spearheaded by Bhattacharya, a filmmaker, Bengali poet and an amateur ethnomusicologist.
The Life Before the Sound Safari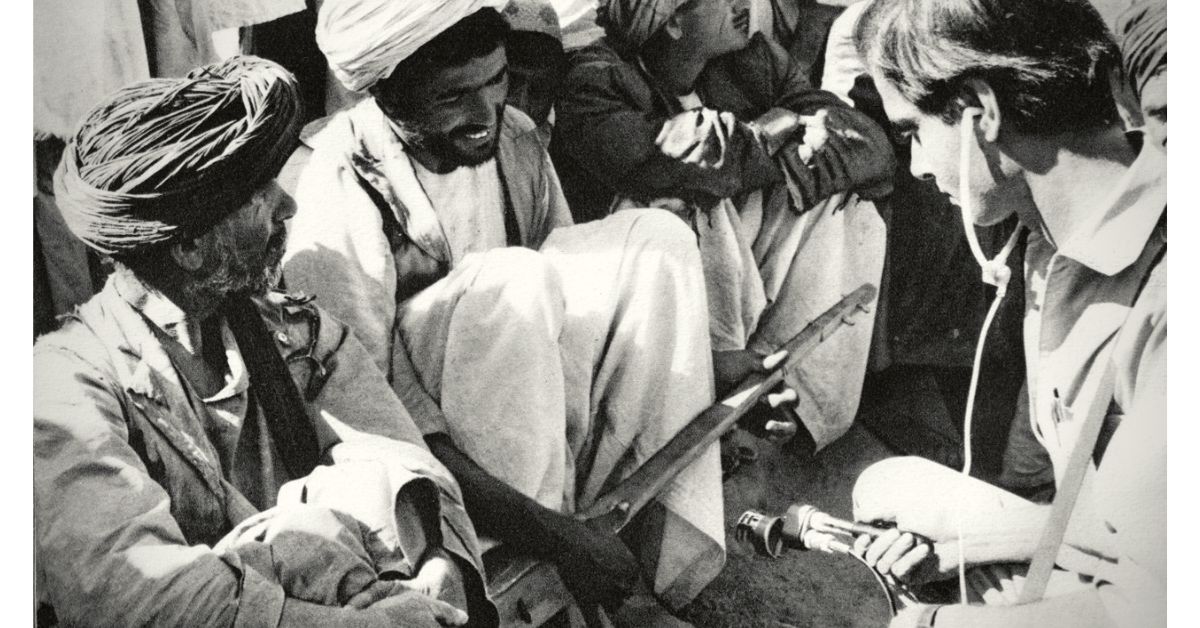 Deben was born in a Bengali Brahmin family of Hindu priests, who had lived in Benares (modern Varanasi) for over 130 years. His father practised Ayurvedic medicine, while the family ran a school.
As a child, he was actively involved in various religious rituals as the 'little priest' and the temple bells, sacred chants, and drum beats  imprinted his growing-up years with profound influence of auditory diversity.
A few years later, in 1949, Deben left home. As a young man, he grew into a Bengali poet highly inspired by English poet Lewis Thompson. It was this love that prompted him to move to England and dedicate the prime years of his life working as a BBC radio producer.
"He soon immersed himself in music, and that was to become his source of livelihood," wrote Jharna Bose-Bhattacharya, his wife, in a new book featuring her husband's notes.
As a BBC radio producer, Deben had access to a vast archive of global music. However, a tinge of detachment continued to bother him because found the music disconnected from its creators, lacking the crucial, human element.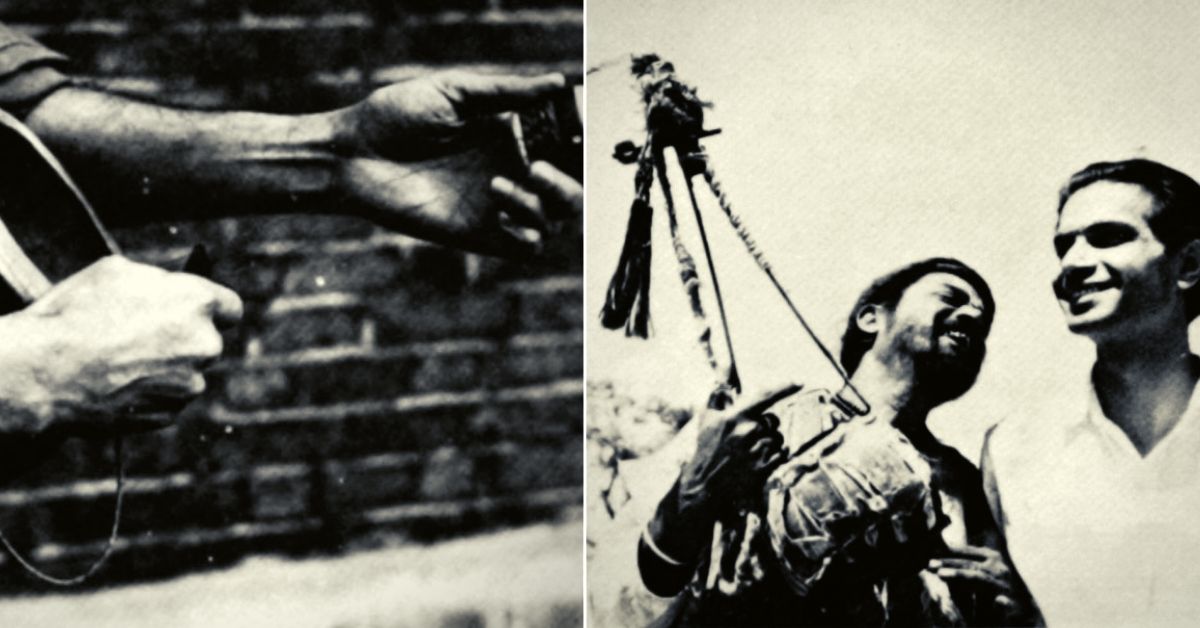 And this restlessness further drove him back to his roots. With the support of a few Indian friends in London, he began to record Indian musicians on a Baird tape recorder. This passion soon began to call him home-ward, as he started to plan for field recordings in India.
However, this expedition met a financial roadblock as he needed £80 for the tape recorder, a transformer worth £20, £25 for 20 blank tapes, and around £60 for a one-way boat ticket to Bombay.
Coming to his rescue, Sunday Wilson, a producer for the overseas service, decided to finance and commission him for a total of 6, 5-minute programmes. It's success lured poet Stephen Spender, founder of the magazine Encounter, to approach Deben to write an article on Indian poetry. One article soon turned to two more with advance payments.
Further, a London-based company Argo Records Ltd. which specialized in classical music stepped forward with an advance of £25 and paid for the Gaumont-British machine and the tapes against future royalties.
With all this support, Deben soon returned to London with enough materials to create almost five records. One of these was published as 'Songs from Bombay,' a production that marked his historic journey across the world!
12,000 miles away from his dream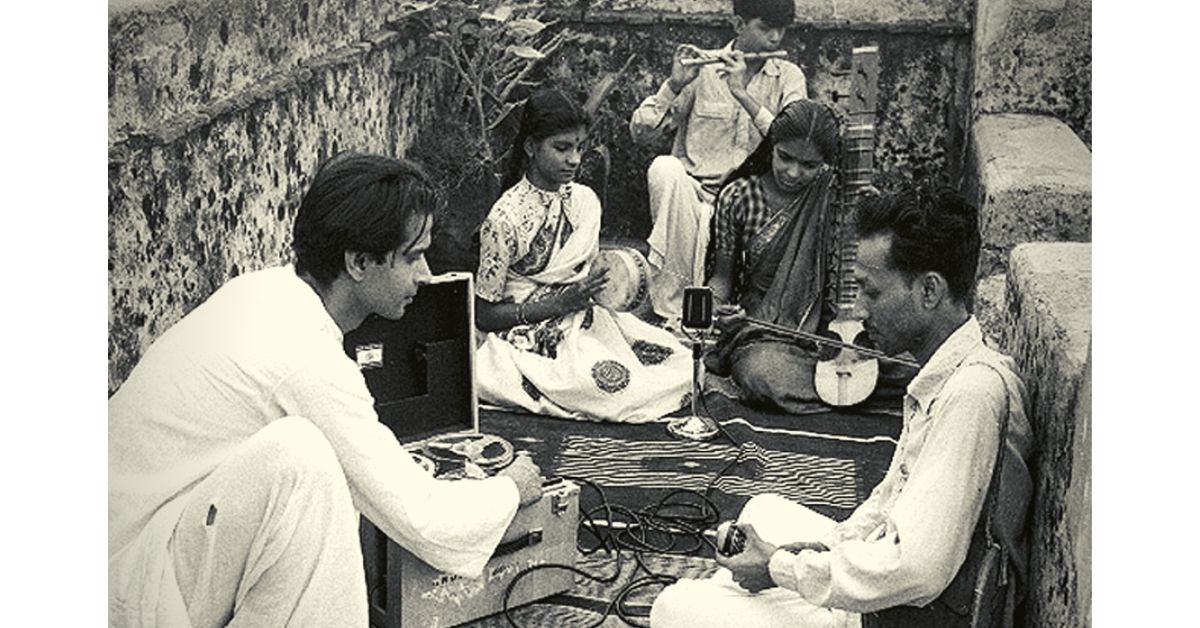 His trip to Bombay was the beginning, and Deben soon decided to travel through the Middle East, capturing the music and sounds of the people.
But there was one problem in the proposition⁠—he didn't know how to drive. So, he sought the help of ⁠Colin, an architecture student, to drive 12,000 miles with him.
Both were different, Deben loved music, while Colin loved buildings. But, they bonded on their shared wanderlust, and Colin managed to drive a converted milk van, on the condition of visiting Chandigarh, the Indian city designed by the modernist architect Le Corbusier.
Once Deben agreed, a third member Henri joined too, purely driven by his hunger for an adventure!
During this journey, Deben recorded more than 40 hours of music. Some of these were released on the 1956 LP Music on the Desert Road: A Sound Travelogue. From a music enthusiast and an amateur, he went on to become one of the world's most renowned ethnomusicologists of all time, changing people's approach to music forever.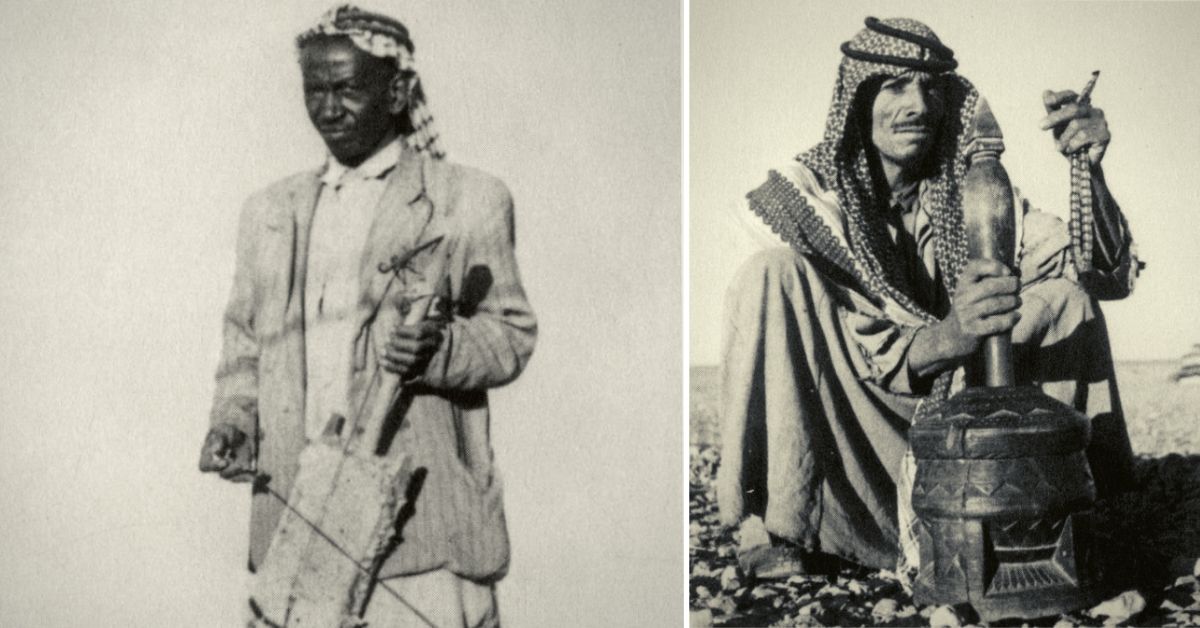 While he continued to record his experiences on the tape recorder and the camera, he also maintained a travel diary which encapsulated the details of every single person he met, the music he listened along with simple stories of love, kindness and joy.
Later, although this manuscript hid under the burden of several other music projects and was forgotten for almost 60 years, his wife Jharna, continued her pursuit to get this piece published, even after his death in 2001.
Paris to Calcutta: Men and Music on the Desert Road published on Sublime Recordings in 2018, is the outcome of that resolve by Jharna and Rober Millis, a music enthusiast inspired by Deben.
Millis, who works for the Seattle-based Sublime Recordings, along with Jharna, has brought Deben's journey back to life through his diary that gives a detailed insight into the expedition.
From the harmonious beats of the Bedouins grinding their coffee on the harsh desert to the devotional bhajans in India, every turn of the pages has a magical and musical story to tell, which thanks to them, is not forgotten anymore.
---
Also Read: Lost Tales: How Mysore's Maharaja Created History in Western Classical Music
---
(Edited by Gayatri Mishra)
We bring stories straight from the heart of India, to inspire millions and create a wave of impact. Our positive movement is growing bigger everyday, and we would love for you to join it.
Please contribute whatever you can, every little penny helps our team in bringing you more stories that support dreams and spread hope.