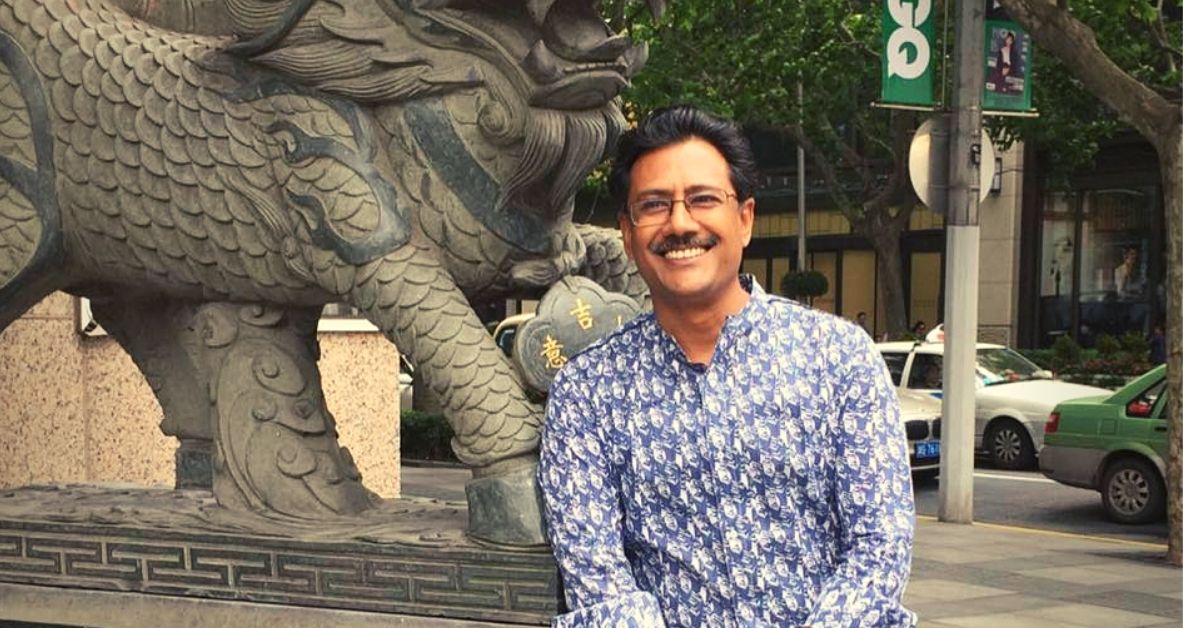 For Bhowal, solar electricity or a rainwater harvesting system is indeed an essential aspect of a green home, but it is just the tip of the iceberg.
The World Green Building Trends 2018 estimate that green projects in India would double from 28 per cent to 55 per cent by 2021.
This is not surprising in a country that has a long history of green structures like walls plastered with cow dung or houses made of mud and stone. However, it is indicative of the rising eco-consciousness among urban residents who had shifted away from the traditional lifestyle in the last few decades. But times are changing, and the same crowd is finding its way back to green homes through the aid of sustainable technology and design systems.
---
Living an eco-conscious life is now just a click away. From water saving products to energy efficient devices, click here to check out these items that can make your regular home a sustainable one!
---
One of the architects to dedicate his life and career to the cause of green and sustainable infrastructure, especially in the housing sector, is Nilanjan Bhowal.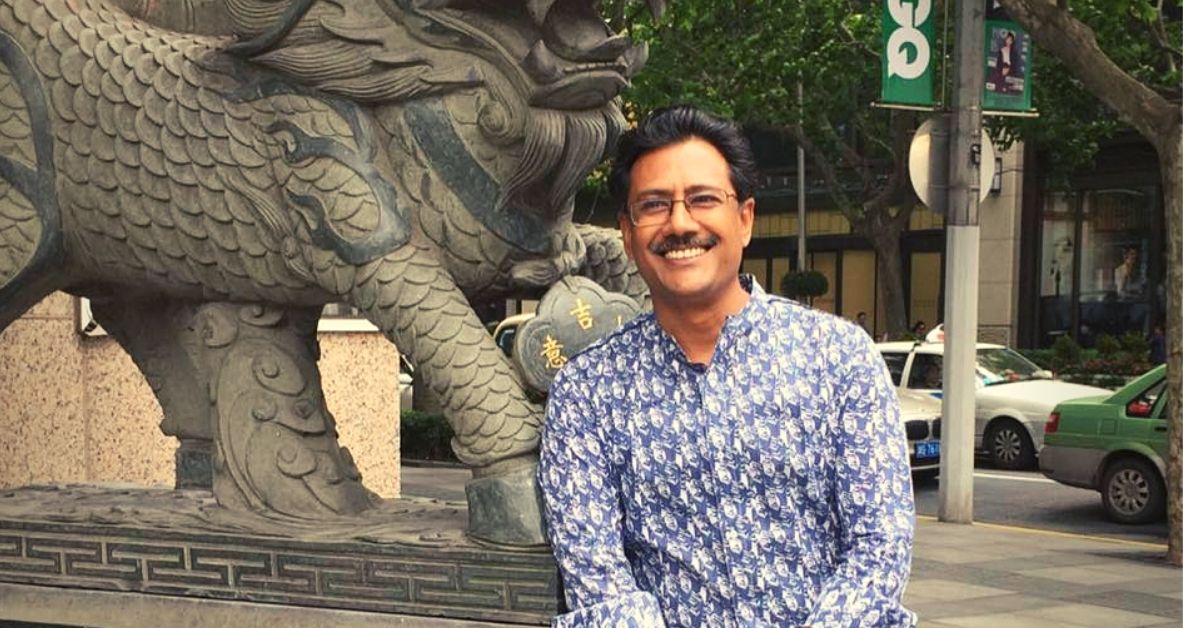 An expert on green and energy-efficient architecture, he shares with The Better India, the true meaning of green homes, busts myths regarding sustainable homes and talks of the need to change people's mindset toward their living spaces to curb carbon footprints.
For Bhowal, solar electricity or a rainwater harvesting system is indeed an essential aspect of a green home, but it is just the tip of the iceberg.
The architect behind the construction of Green One, India's first-ever green residence to win the five-star SVAGRIHA (Simple Versatile Affordable Green Rating for Integrated Habitat Assessment) rating of The Energy and Resources Institute (TERI) says,
A green home is a human-made space which causes zero negative impact on the environment while being completely independent in terms of energy efficiency. And while doing so it also gives back to the ecosystem.
Situated at H-1456 Chittaranjan Park (CR Park) in the heart of South Delhi, Green One is a four-storey home that spreads across 2,842 sq. Ft and is built using fly-ash bricks and upcycled material, thanks to the expertise of Bhowal and his friend and owner of the house, Prasanto Roy.
A true green home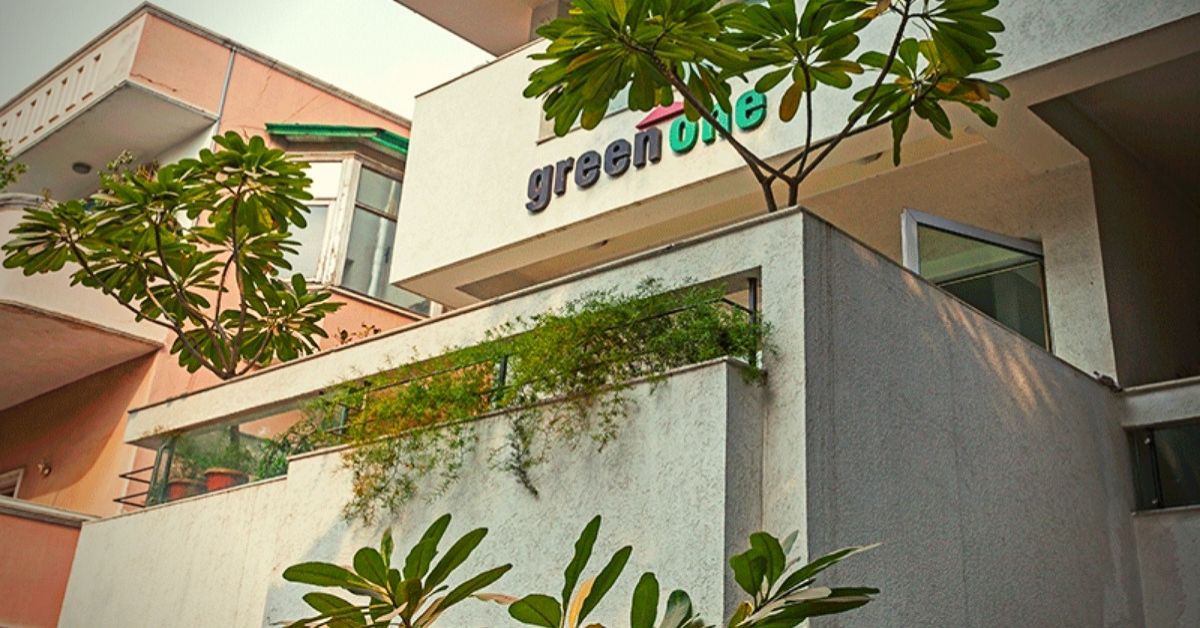 "When I started, energy conservation and sustainability weren't the buzzwords they are today. But, I knew that it was the future, and the vast scope inspired me to further specialise in the area. I started working on it in 1995 and 2000; I got my first project, a resort camp Cocktail Creek in Jim Corbett. It was exciting and challenging, and we made the structure wholly out of natural materials like stone, mud, bamboo and natural wood. And in the process, we employed local artisans and workers," says Bhowal, the founder of Design Consortium India.
You see, the journey of building a green home starts with the idea of inclusive harmony, which is mutually beneficial to all invested in it. It's more like a process of social and community development, adds the 54-year-old architect who made the Green One in January 2014.
Shedding some light on the meaning of a green home, he says that making it energy-efficient is indeed the first step to achieving sustainability.
"In a green home, the design is fundamental to influence its ability to be energy efficient. For instance, the windows, ideally need to be placed in the north to maximise the entry of natural light, with minimum glare from the sun. However, the other two good options are to create windows on the east and west side of the house. But, here, these windows need to be made by making a specific balcony projection act like a shade to allow entry of diffused sunlight. Once these basics are in place, we then move on to alternate energy sources, like solar, wind or biomass energy," explains Bhowal.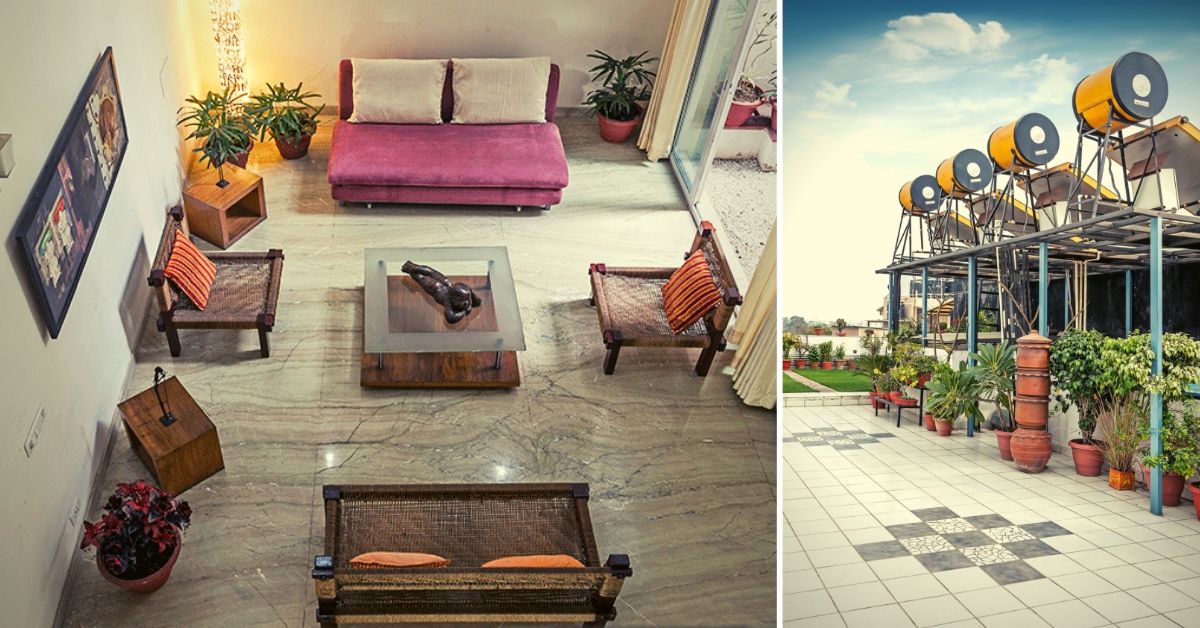 The next step is to determine the materials used for construction. As opposed to the conventional use of bricks and concrete, Bhowal prefers using materials like mud, stone, jute, bamboo and wood. For walls, he uses AAC blocks and fly-ash bricks, as used in Green One.
Bhowal, however, adds that one doesn't always need to demolish the previous structure or start a green-home project on an empty plot. A regular home can be turned green with a few steps.
"Being green is not just about design or technology but also lifestyle. So, an existing house can do several things to transform into a green home. For instance, instead of purchasing brand new furniture, one can either recycle the old or opt to buy recycled furniture. Extensive use of wood is another way, as it works as a natural insulator by helping one to keep the house temperature cool and comfortable," he suggests.
Furthermore, to make your home green, you can also shift to solar panels, solar geysers, recycle and reuse wastewater with recharge pits, vertical gardens, rainwater harvesting, use of LEDs for lighting and shading devices like pergola and trellis etc.
Addressing the myth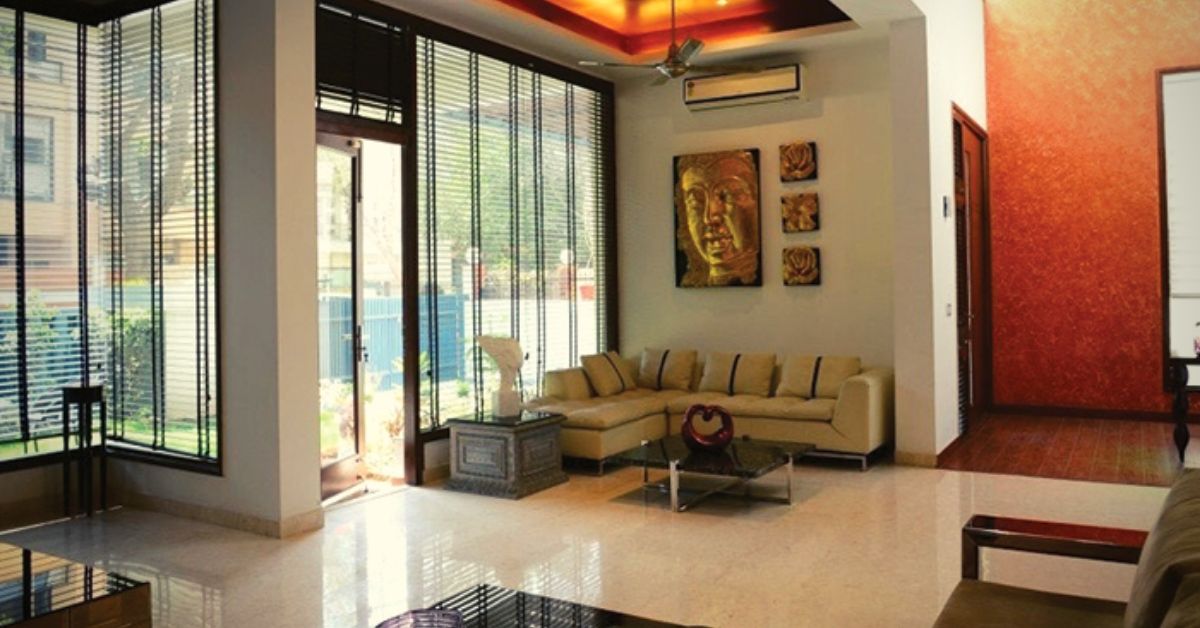 Green One's owner, Roy says that the cost for registration of such a home is expensive. "I realised that what puts people off when it came to building certified green homes was not the cost of building, but the cost of registration. It was a staggering Rs 5 lakh," he says. Although, after a long meeting between Roy and TERI, the cost of registration was brought down to Rs 1 lakh, today it is further down to Rs 50,000.
But, looking at the larger picture, Bhowal clarifies, "For a lot of people, the idea that a green home is expensive might be a deterrent. But, the truth is that it is a long-term investment which indeed pays you back in the future. Although, it might be expensive to set up such a home at the initial stage, the savings in terms of energy and other resources reap results in just 3 to 4 years. And, after that, the house runs all by itself, free!"
Challenges so far and the road ahead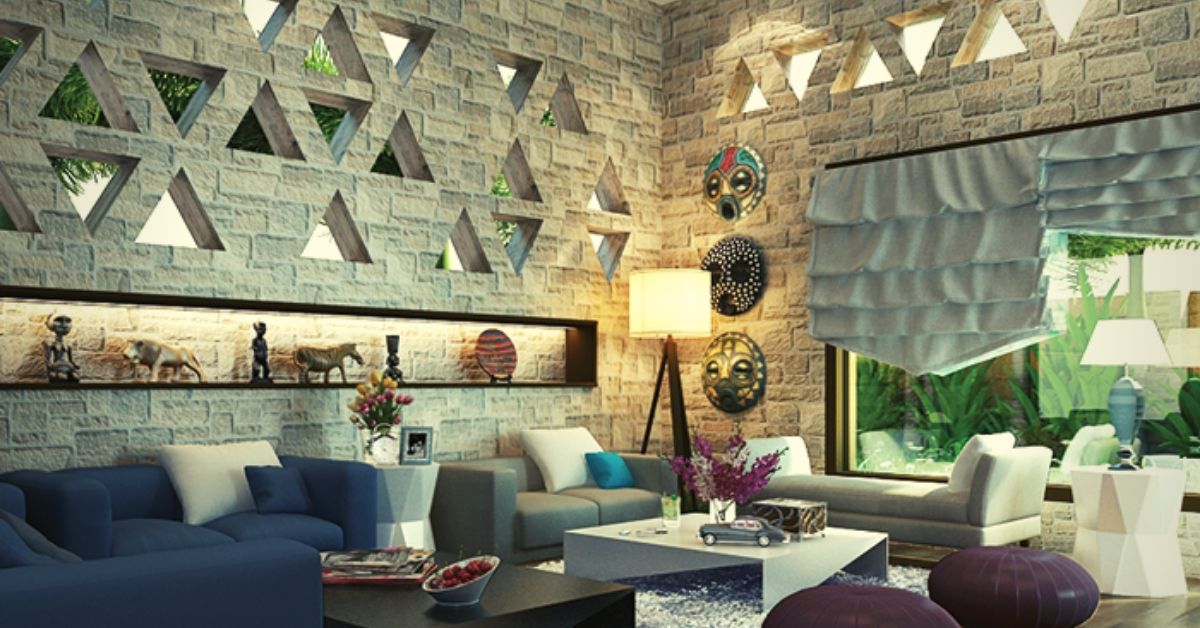 According to Bhowal, the most basic challenge till date has been to convince people and educate them about sustainability and carbon footprint they will leave behind owing to their lifestyle choices.
"High initial cost of equipment and lack of proper government guidelines, often work against us. So, it all starts with educating the clients. Like convincing them to channel the money toward an investment which pays off in a few years, instead of using it to import materials like Italian marble for flooring etc. It also involves making them realise that the local alternatives are equally good, and rather better suited in the long run," he says.
Speaking about the future, Bhowal shares that it's important to embrace sustainable living as a rewarding choice, instead of a compromise.
"It's a long road, and we aren't halfway there yet. But, before that, we need to see that a sustainable green home is not a compromise on your comfort or luxury. It is a choice that will bear lasting rewards. As architects, designers and innovators are pondering further into this sphere, the division between the two is indeed fast fading."
---
Also Read: Fallen Trees to Old Bike Handles: Goa Man Upcycles Waste, Builds 70+ Eco-Homes!
---
(Edited by Saiqua Sultan)
We bring stories straight from the heart of India, to inspire millions and create a wave of impact. Our positive movement is growing bigger everyday, and we would love for you to join it.
Please contribute whatever you can, every little penny helps our team in bringing you more stories that support dreams and spread hope.
Tell Us More