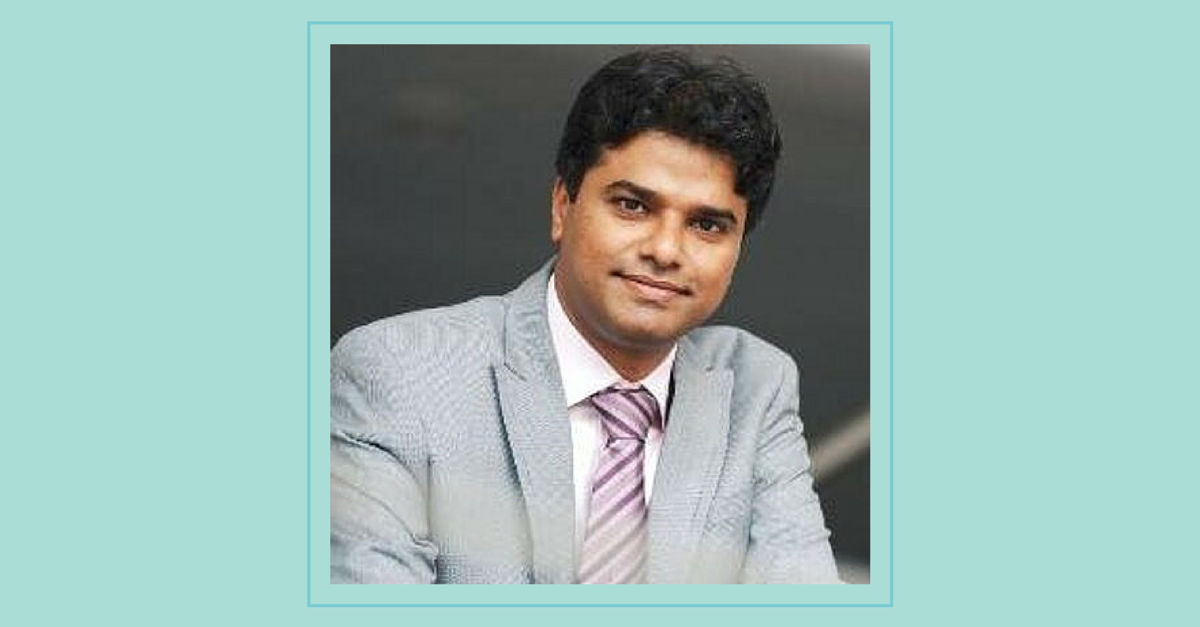 He is one of the youngest directors of a multinational company, an author, founder of a platform for differently abled called India Inclusion Summit and a change maker. Know all about VR Ferose and what made him the man he is today in an exclusive interview with TBI.
H

e was just 33 when he became one of the youngest directors of a multinational company in India. And well, his achievements do not end here. He is an author, founder of a great platform for creating awareness about the differently-abled called India Inclusion Summit (IIS) and is actively involved in several organisations working in the education, disability and social entrepreneurial sectors.

Meet V.R. Ferose, a jack of all trades and also master of quite a few, and an amazingly talented person which we are sure you must have deduced from the long list of things that he can do so effortlessly.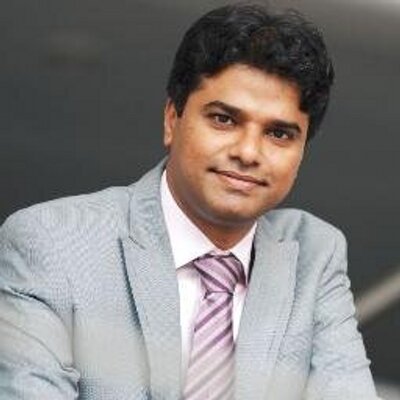 Photo: Twitter
One of the youngest directors of the Germany-based company, SAP Labs India, Ferose was told that he does not fit the IT sector during the first few months into his job. And 11 years later, he proved everyone wrong by not just becoming one of the most successful employees of the company but also kickstarting some amazing initiatives like IIS, a platform to bring together persons with disability and share experiences.
Born and brought up in a regular middle class family, high focus on academics was always a priority for him.
"My father worked in the Indian Railways and my mother has been a homemaker. There was a great emphasis on academics and it clearly was the assumed way towards a better life (my brother graduated from IIT and I studied engineering at an NIT). My parents instilled in me strong values of hard work, honesty, integrity and, above all, a sense of 'giving'," Ferose says.
All thanks to his father's transferable job, Ferose traveled across India and developed a strong sense of diversity and inclusion which clearly reflects in his work today. Having been born in Kerala and grown up in Bengal, Ferose has always been actively involved in sports and is greatly influenced by his father and his honesty.
His active involvement with persons with disabilities started as a result of his personal experiences with his son who is on the Autism Spectrum.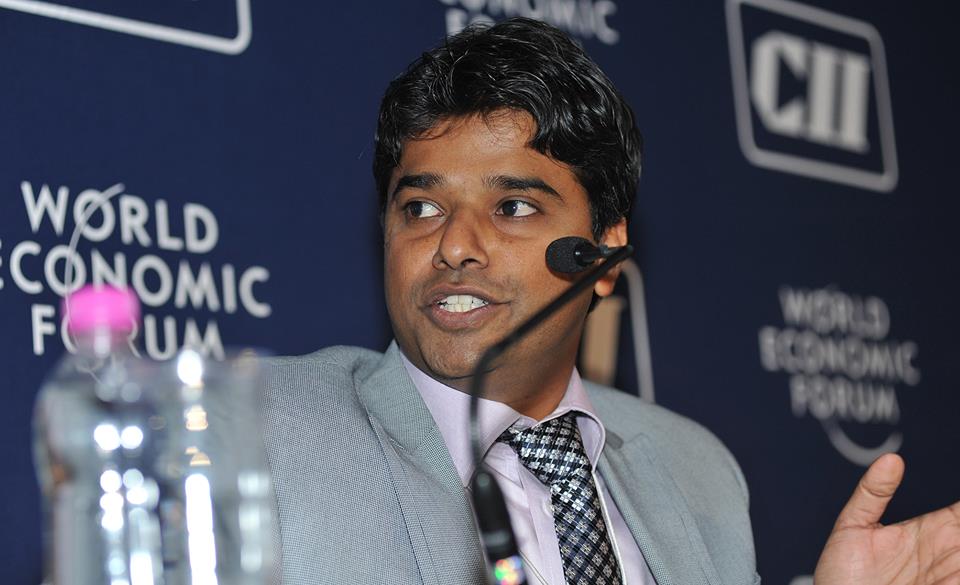 Photo: Facebook
"There are numerous challenges that Persons With Disabilites (PWDs) face, and I felt the need to do something about it. I consider myself very fortunate that I can take care of my son's needs, while there are many who cannot. There are multiple dimensions to the problem and I see the need for a holistic approach across all dimensions – from awareness to advocacy; from education to employment; from research to the use of technology," he says.
To give shape to his efforts, IIS was launched with a mission to create a world-class, community-driven platform to spread awareness about disability through popular mediums.
"The biggest challenge in India, from the perspective of a person with disability, is lack of awareness. We, as a society, are not open to talk about it. At some level, there is shame, guilt and lack of acceptance associated with it. I want to change that. We need to become a more inclusive society where there is a complete acceptance of an individual irrespective of his/her condition or life choices. Spreading awareness, will create sensitivity and ONLY that would lead to ACTION. The idea of India Inclusion Summit is to build that awareness using a holistic approach of bringing together all the stake holders. The summit is a celebration of the human spirit," he says.
Though he believes that change will not happen overnight, he is affirmative that spreading awareness and sensitizing people would help.
"The reality is that everyone is disabled in some dimension or the other. People who are sensitive towards disability are usually those who have a personal association with a PWD and understand the problem. I am a firm believer that you can always learn from other people's pain. You don't have to go through it yourself," he adds.
In an exclusive interview with The Better India, V.R. Ferose talks more about his work and his life.
TBI: You are currently a Senior Vice President at SAP Labs of a global unit spread across 35 countries. Can we know a little more about your journey of getting here? How did it happen and what would you attribute your success to?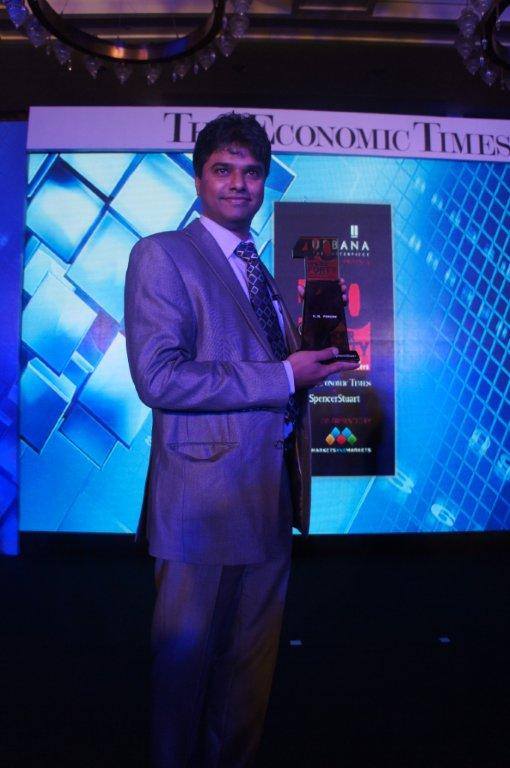 Photo: Facebook
I have had a dream run at SAP and I consider myself fortunate to have got the kind of opportunities that I did at SAP. It is a true testimony of how great a company SAP is. In my 15+ years here, I have been a developer, lead, manager, Executive Assistant, MD and now SVP of a Global Business unit. While every role has been important, my 2 years as Board Assistant to Gerhard Oswald gave me a bird's eye view of the happenings at the highest level. While it was a challenging role, it is where I learnt the most and it paved the path to becoming the MD at SAP Labs India, starting with the Gurgaon location and then Bangalore.
TBI: You became the MD of SAP Labs India at the age of 33 and then went on to receive the Economic Times '40 under 40′ award.  What were your key takeaways as one of the youngest heads of a global company?
There are a few mantras I always follow:
1.      Trust produces speed.
2.      Intention has infinite organizing capacity.
3.      You have to run a business as if you are running out of it (basically, having a sense of urgency).
Every time I do something with the right intention and clarity, I find ways to overcome the toughest challenges. I always trust people by default (unless proven wrong) and more often than not, they deliver beyond expectations.
TBI: Tell us about your transition from being the MD of SAP Labs in India to taking on a global role as the Senior Vice President, responsible for the globalization roadmap of SAP.
Both roles are very different. The MD role had a large focus on building the SAP Labs India brand, employee engagement, building an innovation culture and was focused on India as a location. As head of Globalization Services, the role is driving a business unit – which involves delivering SAP solutions, managing employees and customers across the world. The change in role required me to unlearn & relearn a lot of things. Both were extremely challenging. and at the same time, very enriching roles.
TBI: If you look back now, is there anything you would do differently?
James Joyce once famously said, "Mistakes are the portals of discovery."  I made many mistakes, and in retrospect, would have done things differently. However, I have no regrets because I have learnt from my mistakes.
TBI: Having closely worked with people with special needs and the corporate sector, what do you think is the biggest challenge when it comes to finding the right jobs for them?
I think we need to clearly define the business benefits of employing persons with disabilities. It cannot be an activity solely under the purview of a CSR program for the simple reason that it would not be scalable. The tough part is to find the right fit and arrive at a win-win situation for both parties – the employer as well as the employee. But my experience shows that it can be achieved.
TBI: Would you like to share any interesting or inspiring experience that touched your heart?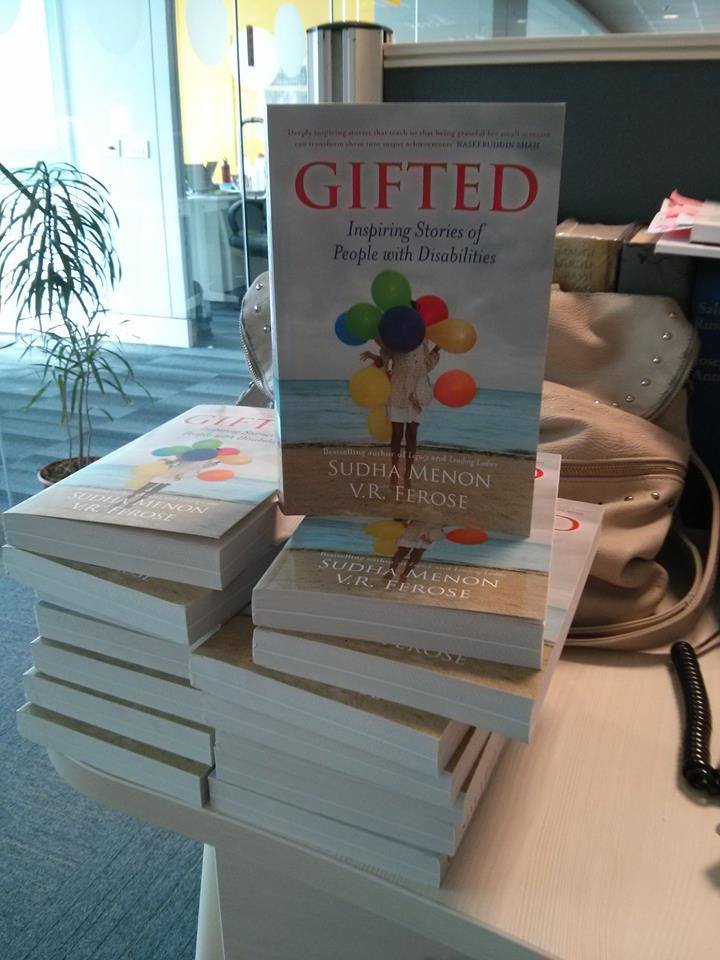 The journey of writing GIFTED was very inspiring – and at the same time emotionally draining. However, what stands out for me is the friendships, goodwill and positivity that the book generated. It touched peoples' hearts in a very unique way. One of my friends, who had lost touch with me, reached out to me saying, "Your  personal story about  struggles to raise a child with special needs gave me the courage to share my story." I realized that accepting our vulnerability and weakness is actually a testimony of our true strength!
TBI: What motivates you to carry on with this work?
I found my 'Purpose' – I realized that it is more meaningful to make a difference to a million lives than to earn a million dollars….and I am far from touching a million lives yet!
Watch him at the launch of his book Gifted here –
TBI: How far have you come in the journey of making work spaces more inclusive? What has been the impact so far?
I am a great believer in serendipity. I have never made a plan, though I do execute whatever I take up. I do what I can do and everything that has happened has been because people around me have been part of the shared purpose. The impact is difficult to measure as the most meaningful changes are not tangible. How do you measure confidence? How do you measure a moment that can change your life?
TBI: What are your future plans?
Life is too short to make long term plans. I live by the day and want to make sure that every day matters!
TBI: Any words of advice for the young ambitious set of today?
My advice to youngsters would be to have the courage to take risks. Without risks, there are no mistakes, and without mistakes, there are no learnings. Without learning, there is no progress.
Like this story? Or have something to share? Write to us: contact@thebetterindia.com, or connect with us on Facebook and Twitter (@thebetterindia).
Tell Us More
We bring stories straight from the heart of India, to inspire millions and create a wave of impact. Our positive movement is growing bigger everyday, and we would love for you to join it.
Please contribute whatever you can, every little penny helps our team in bringing you more stories that support dreams and spread hope.