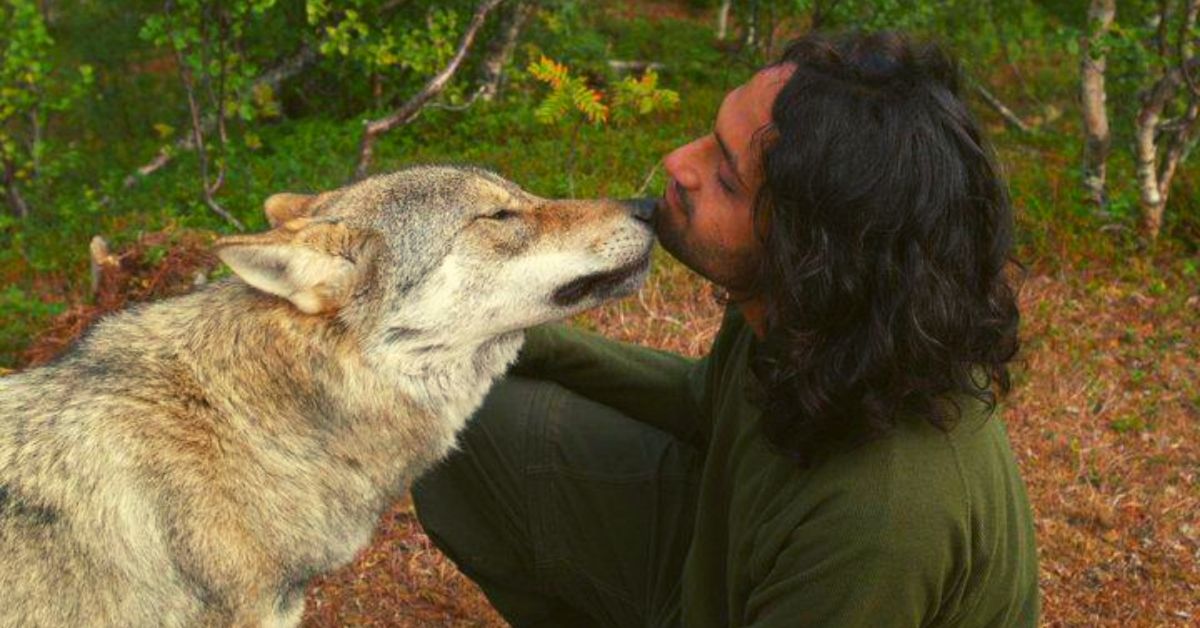 Siddharth Rao has worked as an ecologist and conservationist for the last 18 years, and is on a mission to protect and revive forgotten savannah ecosystems.
Siddharth Rao's life has always been an antithesis to what is conventional.
He grew up on the outskirts of Bengaluru in the '80s, and his parents, Arun and Sita decided to choose alternative education over mainstream pedagogy for him.
And so they sent him to schools such as The Valley School and Centre for Learning, both part of the Krishnamurti Foundation.
---
Are you an offbeat traveller? Here are some amazing destinations to check out!
---
He lived and thrived in the lap of nature. There were lush trees as far as you could see, snakes and cobras hanging off branches, sometimes entering his home, and majestic mammals such as elephants and leopards walking past the school's football field.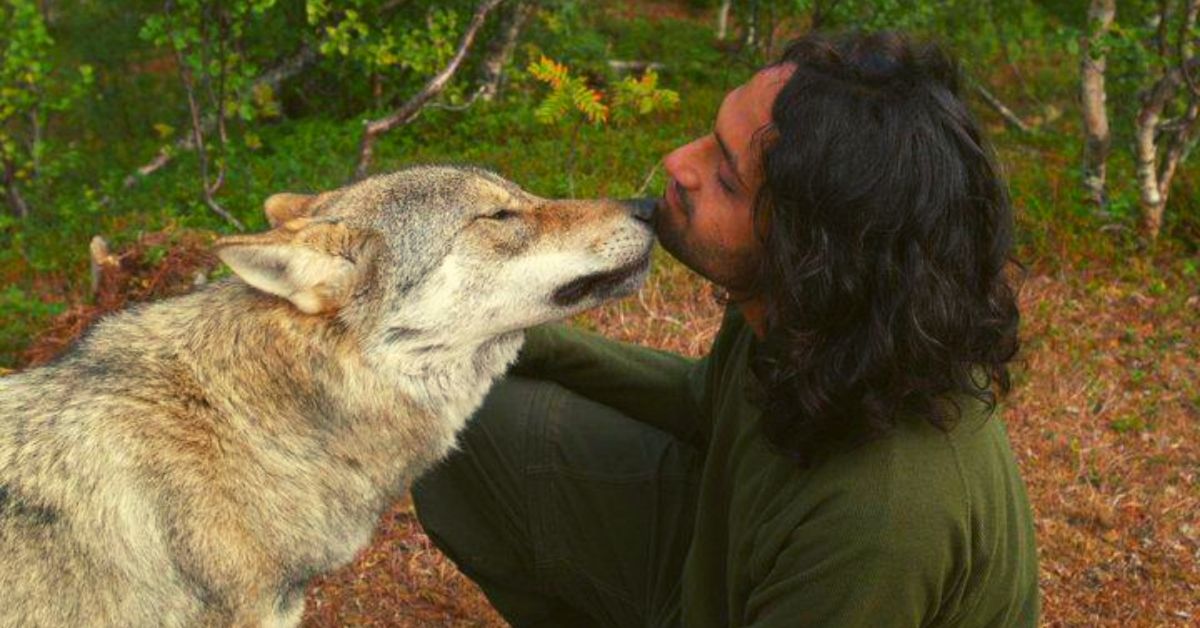 Speaking to The Better India (TBI), he recalls, "There was a focus on nature and peaceful coexistence with wildlife not only from my parents but also my siblings, friends, and teachers at school. Back in The Valley School, I remember throwing away all my textbooks to come home with a bag full of tamarinds, and another time with a tender coconut shell filled with fish."
"Were your parents angry?" is my immediate question.
"Funnily enough, they weren't. They were thrilled!"
And so he swam in streams, caught fish, chased butterflies, cycled to the Western Ghats and even watched leatherback sea turtles in the Andaman and Nicobar islands.
In 1990, the two career choices that he had were to either continue playing professional football for clubs in Bengaluru or enter wildlife conservation. He chose the latter.
Only 17, Siddharth started working as an apprentice with different wildlife researchers, rescuers, conservationists and individuals running resorts in the woods.
He completed his Bachelors from Open University, juggling between self-preparing for exams and spending most of his time in the forests. On the other hand, he took up research jobs to grab all the knowledge and work experience he could attain with both hands.
He also moved on to get a Masters degree in Ecology from the Salim Ali School in Pondicherry Central University and also became a Kinship Conservation fellow in 2015.
Today, the man who has worked as an ecologist and conservationist for the last 18 years is on a mission to protect and revive forgotten savannah ecosystems.
What is a savannah ecosystem?
"From the time of the colonial British Empire, India has had a skewed definition of what a 'forest' or a savannah ecosystem is. We defined them as 'x' number of trees in 'x' amount of land and viewed from the extraction point of view for timber. As a result, many of these natural ecosystems faced a gradual degeneration over decades and turned into drylands due to over-exploitation.
Once a source of livelihood for indigenous communities, they have been losing their flora and fauna at a rapid rate, have become hotspots for man-animal conflict. The very policymakers who pay lump-sum packages to go on wild safaris abroad, continue to call these ecosystems, wastelands in India. I call them 'forgotten ecosystems' that need revival."
And so for the last six years, he was working with The Timbaktu Collective as its Director of Ecology, to carry forward the same mission.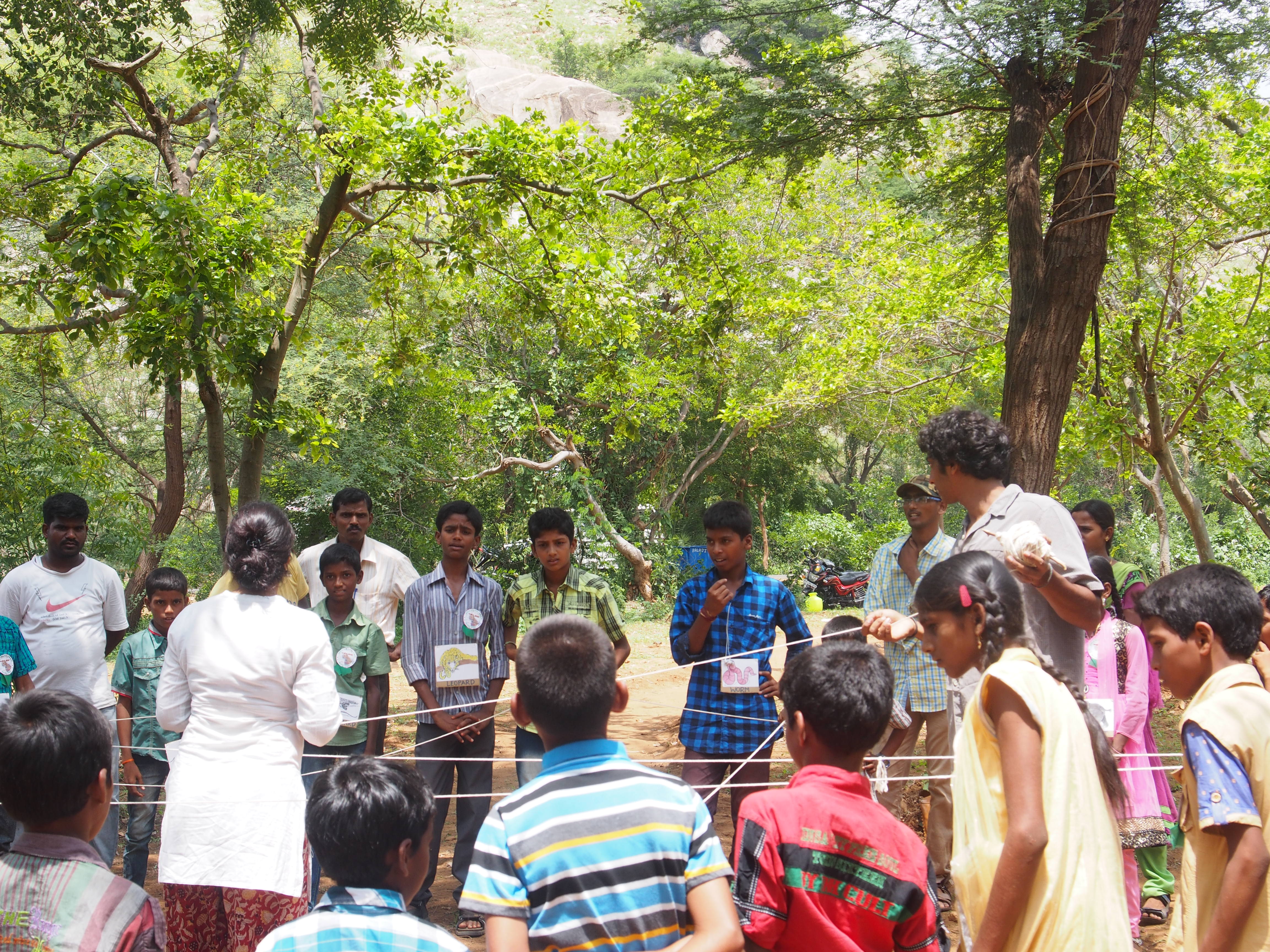 The groundwork for the regeneration of the dryland though was already laid down by the founders of the Collective, who began their work in the drought-prone Anantapur district of Andhra Pradesh almost 30 years ago.
It sparked with the natural regeneration of a plot of arid dryland measuring 32 acres where the people of Timbaktu lived. The founders mobilised the local community to come forward to green as many patches as they could.
At the time, there were no standard activities or strategies that they were following.
But once the land bounced back to life, youth from surrounding villages came forward to seek their help. This led them to kickstart the larger Kalpavalli Community Conservation Area Project, where communities from villages around Urudala Konda and Thumma Konda in the district donated common dryland to be revived.
A space of 100 acres was demarcated as the experimental ground where the team used an array of techniques like protection from fires, protection from overgrazing, protection from tree cutting, construction of soil and water conservation structures (bunds, check-dams, dentures, etc.), seed dibbling and grass seed broadcasting, planting of trees where possible, monitoring of fauna lost and revived, monitoring grass being cut, monitoring the number of sheep, goats, and cows that come for grazing etc.
The success of the Kalpavalli project sparked competition with villages around, where shepherds from neighbouring villages would trespass into the conserved area and steal grass.
When confronted, they said, "Teach us the same technique, if they have done 100 acres, we will do 200 acres and do it better."
There was no looking back after.
Today the Timbaktu Collective has restored and protected 9,000 acres of dryland and promoted 10,000 acres of land to biodiversity-friendly organic farming.
Ecology is only a part of their development activities. The Collective is empowering 20,000 marginalised families in 180 villages through various activities such as ecological restoration of wastelands, organic farming, and marketing, alternative, thrift-and-credit based financial systems for women, the rearing of small ruminants by the landless, disability rights, creation of child-friendly forums and sites of learning.
Speaking to Mary Vattamatam, the co-founder of Timbaktu Collective, I ask: "How has Siddharth's work been instrumental?"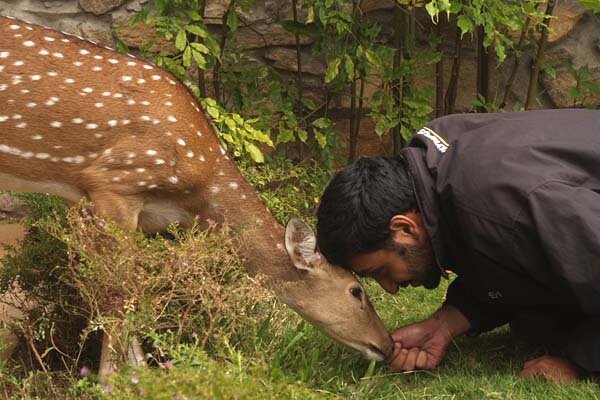 "The Collective began with experimental regeneration of a completely barren piece of land. And though we were able to scale this up to a great extent and establish a standard set of activities, for a very long time, we couldn't establish the link between wildlife conservation and the regeneration of these ecosystems. Even for me, these were two different fields of work. But with Siddharth coming on board, especially at a time when a windmill project had been sanctioned on our conserved KCCA which was driving away wildlife from the surrounding forests into the farmers' fields, damaging their crop, and reducing groundwater levels, it spelt hope. Since he came with a strong research and fieldwork background, he helped us bridge this gap, understand how species of flora and fauna could be brought back and conserved to help maintain a balance in the ecosystem. Today KCCA is a holistic biodiversity and wildlife conservation project with a wolf sanctuary for the endangered Indian Grey Wolves. He has played a role in helping us come up with a management plan for the 9,000 acres we have conserved and brainstorm new methods of generating employment for the indigenous communities living in these areas. He has opened up a lot of newer perspectives on the way forward, and above all, he has helped us recognise and value our work even more."
When asked about how his experience working with the rural communities, he says,
"The idea of conservation is not just protection. It is also a sustainable use of resources. You cannot walk up to a tribal family whose source of livelihood is honey and tell them; the honey is for the bees; you must not take it. It is an elitist city-based approach. Instead, what you can do is help these families follow techniques to practice beekeeping sustainably.
My experiences have taught me that it cannot be a guards-and-guns approach, you have to include these tribal families in the decision-making instead of alienating them because whatever is left of the ecosystem is still surviving because generations of these indigenous communities have been protecting them in their own ways."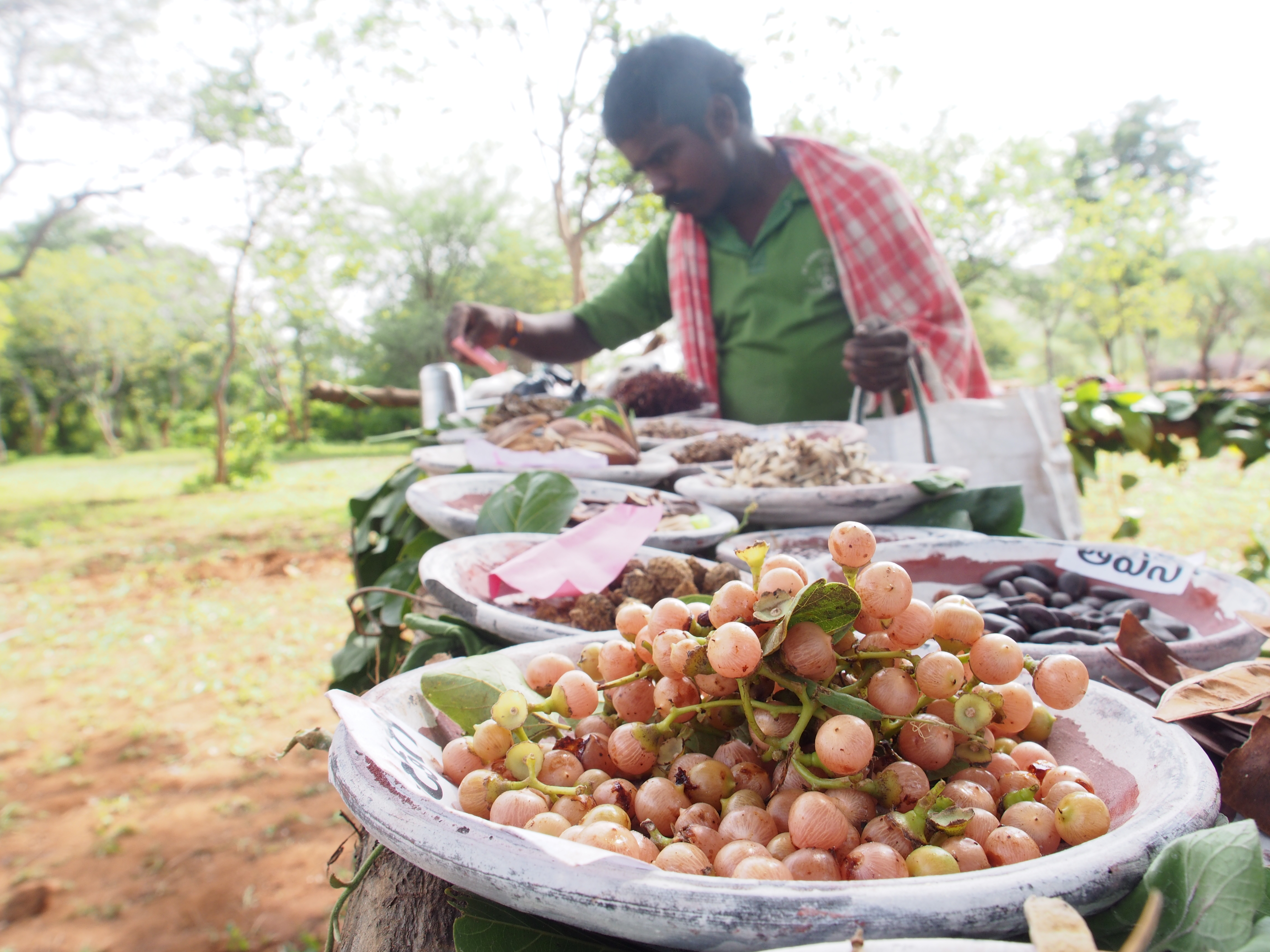 It is common for many working for the cause of the environment to receive threats. Siddharth too, has faced his share of them.
"It is common to receive threats from the sand mafia and illegal miners when you are not allowing destruction. But it doesn't stop me. There is pressure. But there is also tremendous support from the local population and good samaritans who believe in our cause."
The Way forward
As of this month, Siddharth has taken a step back from the Collective to focus on his own Adavi Trust, which is working with nature and wildlife conservation and conservation education.
He continues to live on an off-grid farm away from the city, with no running water or electricity.
"The basic amenities may be a luxury, but the quality of life is certainly better," he adds.
He and his team, which consists of five people, are now also working towards addressing and resolving issues of man-wildlife conflict. The trust, alongside the Timbaktu Collective, aims to create a space for students for nature education too.
Siddharth shares an important message before bidding adieu.
"People need to start getting involved. The environment or the crisis that it is facing is not the problem of conservationists or activists alone. And please understand that your responsibility doesn't stop merely at signing up for a newsletter or writing a cheque. People are waiting for you to get involved. The question is, are you willing to step out of your comfort zone and start working today?"
If this story inspired you, get in touch with Siddharth Rao on siddharth@adavi.org
All Photo Credits: Siddharth Rao
---
You May Also Like: 1420 Varieties, 25 Years: Meet the Man Rescuing India's Rice Diversity From Extinction
---
(Edited by Gayatri Mishra)
Like this story? Or have something to share?
Write to us: contact@thebetterindia.com
Connect with us on Facebook and Twitter.