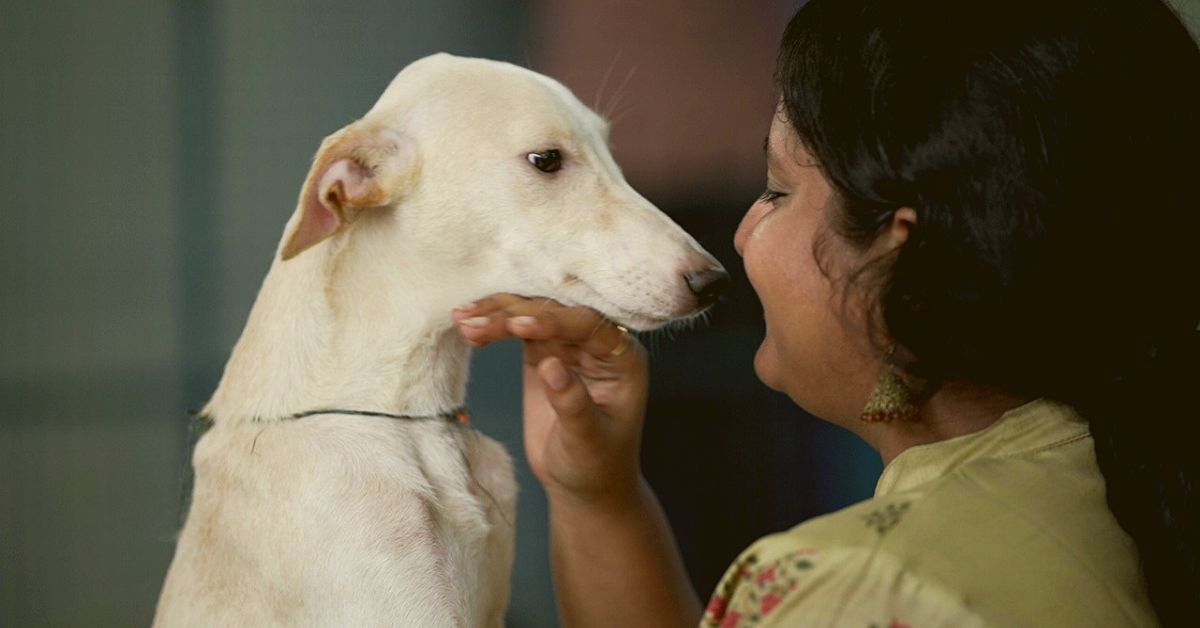 From setting up a Facebook group named World for All Animals to get Angel adopted in 2010, today Taronish and Ruchi have managed to build a large scale NGO and drive a movement that is helping Indie canines and felines find their forever homes.
---
This article is sponsored by TikTok India
---
Gulati's legs shiver as he walks. Just when I think he is approaching me, his little body gives an involuntarily shake and the adorable pupper almost somersaults and falls on the ground.
Before I can reach him, he is back on his feet, attempting to reach me again. This time, he makes it, and I scoop him up in my arms.
It's a hug filled with victory and unconditional love. Funny enough, it's only been half an hour since we first met.
Little Gulati met with an accident that left him with a neurological issue, which caused him to shake and lose control of his motor functions—symptoms that are similar to Parkinson's in humans.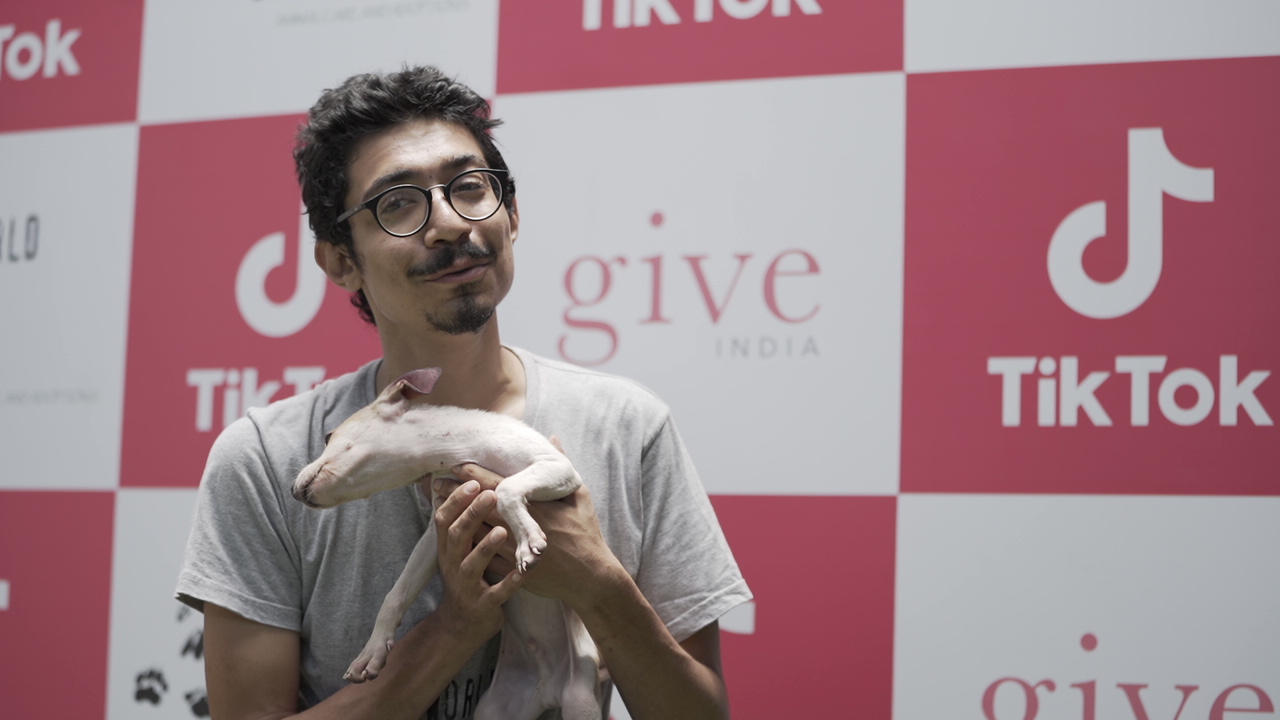 After a long road to recovery under the care of NGO World For All Animal Care and Adoptions, Mumbai, Gulati is all set to be on the adoption list, beams Taronish Bulsara, the NGO's co-founder.
Gulati isn't the only pup with a heart-wrenching story wanting to find a forever home.
Sultan, Nandini, Love, and several other canines, both young and old, abled, injured and in treatment, occupy kennels at their centre in Andheri.
I had the opportunity of meeting these lovely doggos at an event organised in collaboration with Give India, WFA and TikTok India at Kamal Amrohi Studios in Mumbai on August 19, 2019.
The event was organised to drive one big message home: Adopt, don't shop.
There, I caught up with Bulsara, his team and animal lovers to delve into how the journey of adoption of Indie animals began and how it can be a game-changer in animal welfare.
Recalling the beginnings of WFA's journey, Bulsara adds how he and his partner, Ruchi Nadkarni, were alerted about an urgent rescue case ten years ago.
A pup named Angel had met with a serious accident that damaged her leg to the extent that it had to be amputated.
"When she was discharged from the hospital, we did not think it was safe to put her back on the street. It was at the time we realised there were several rescue and sterilisation centres in the city but no homes for Indie animals. And that is how our journey began."
From setting up a Facebook group named World for All Animals to get Angel adopted in 2010, today Taronish and Ruchi have managed to build a large scale NGO and drive a movement that is helping Indie canines and felines find their forever homes.
Thanks to their vision, a dedicated team and a multitude of well-wishers, WFA has helped more than 5,000 adoptions, undertaken almost 12,000 rescues and covered animal birth control programme for 8,000 strays and the number is only growing.
Apart from the adoption of strays, which is their forte, WFA runs a multitude of programmes.
The first is a sterilisation programme under which ambulances roam the streets of suburban Mumbai to rescue and treat injured and sick animals.
"Depending upon their need, these animals are either treated on the streets or kenneled at the NGO's centre. Once nursed to health, they are put up for adoption."
Then, there is 'Teach to coexist' under which the team conducts workshops on animal law and compassion in city schools. They also run a hospice for old and disabled animals in Karjat called Probably Paradise, in collaboration with Roxanne Davur.
Emphasising the importance of adoption over buying breeds, Bulsara says, "As Indians, we prefer investing in foreign items. Unfortunately, this behaviour is replicated in the way we choose our pets too. What we forget is that Indie breeds make lovely pets. They are immune to the climate, don't fall sick as often and don't shed as much fur. And yes, they can be trained. Besides, you are giving someone a home, rather than encouraging an unethical business."
Namrata Shenoy, a para vet, has been working with WFA for three years now. She is often the first point of contact for injured and ill animals that are brought into the shelter. She speaks to us about some terrifying cases she has handled.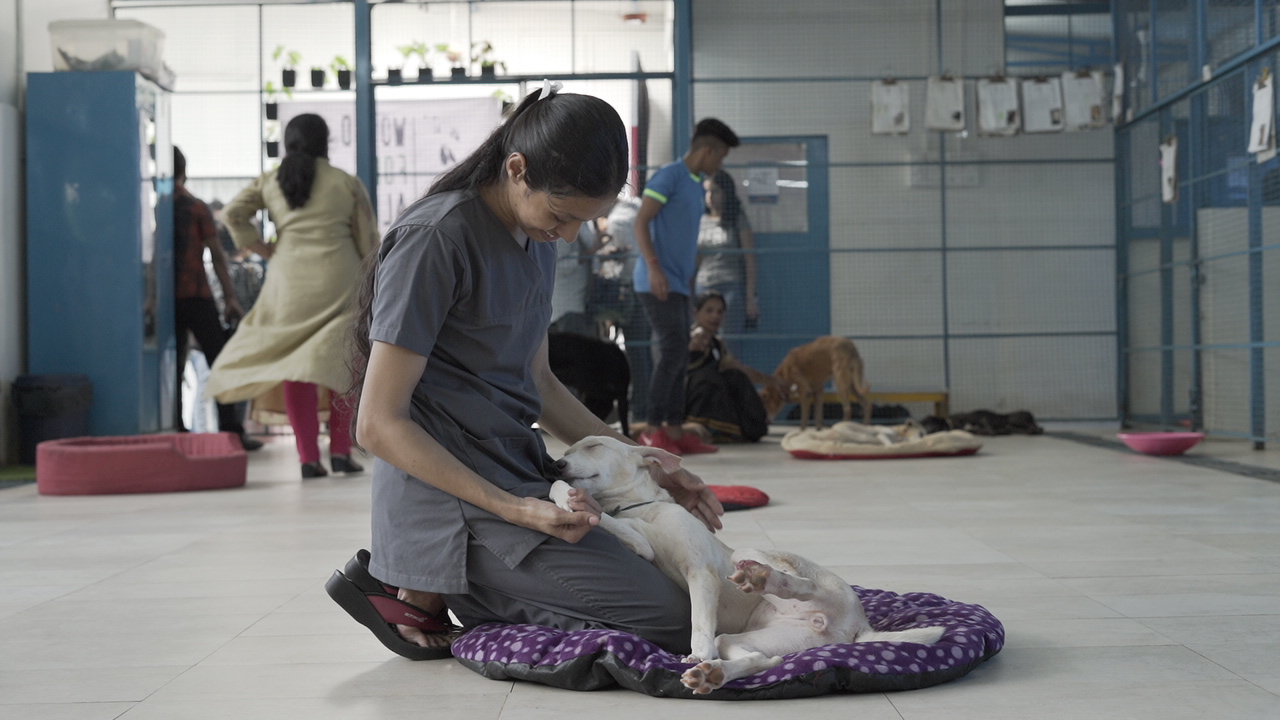 "I have come across and treated several cases where people cut the paws of pups with sharp glass shards and brutalise them. For days, the mother doesn't realise the pup is dead and carries it in her mouth wherever she goes. We find the mother trying to lactate the dead pup. It is harrowing to watch. Similarly, we get cases of dogs who have been tortured by tying metal wires and synthetic ropes around their neck or back till it cuts deep into their skin and new flesh starts growing onto it. We had one such case, where despite operating, the dog couldn't make it because she acquired tetanus."
She elucidates the turmoil that most animals face in distress.
"They are absolutely clueless and scared when they are brought into our centre, and when I near close to tend to their wounds, they attack in defence. We talk to them for days to start building trust, because the torture they have been through makes them wary of all humans. After realising that the treatment is reducing the pain, and we are here to help them and not hurt them, you see a confidence in their eyes, which says, 'I trust you.' That, to me, is the best feeling."
Arpita Mukherjee, a Mumbai-based homemaker, and influencer is a pet mom to three adopted dogs. All of them had met with accidents when Arpita decided to take them in. While Orion is the youngest at four years old, Rudy is five and Lucky, 13, is the oldest.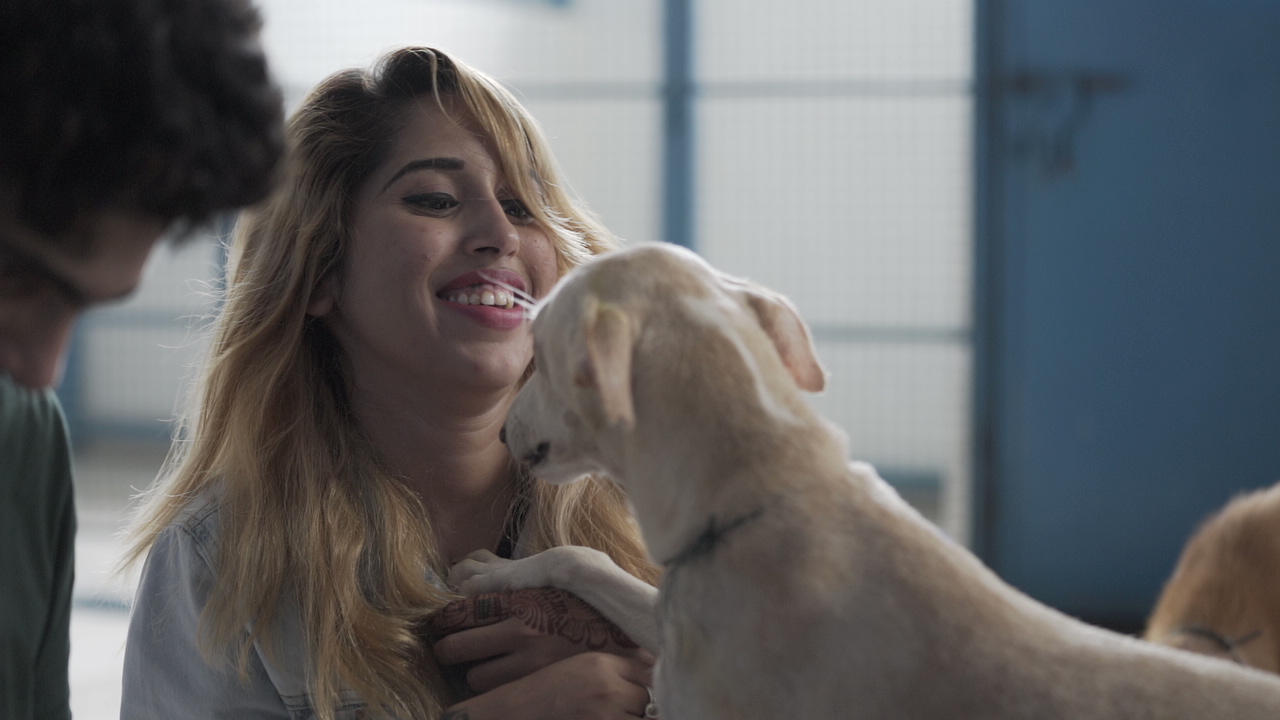 "Orion is naughty and playful. Rudy is very emotional, he understands people well, and Lucky is a quite champ, very much like a grandfather. I adopted them from the streets. It was the best decision of my life. I think everyone should try adopting a pet in their lives once. Yes, it is a responsibility, and you need to accommodate your life around your pets. But believe me, your life changes in the best possible way. You learn how to live."
We also met Paras Tomar, who hosts India's only animal show, Happy Petting at the event. A show where country meeting animal lovers and pet owners with a special focus on dogs.
"I grew up around the most incredible pets when my father, who is a fauji, was posted to different locations including Andaman and Nicobar islands, Chennai, Visakhapatnam. We adopted street pets and often snuck many of them home, much to my mother's disdain. And while she would complain about it, we often saw her feed and pet them when no one was around."
When asked about his perspective on the adoption of Indie breeds, he says,
"I have two perspectives. I am an animal lover, but I don't have a pet with me currently because I do not have the time or space. I often see people enthusiastically adopt animals while not having the space to accommodate them, and I don't think that is fair. So, I think, just because you are an animal lover, you don't necessarily have to have a pet with you. Second, our desi dogs are the heartland of our country, and they are oddly robust as well. Even if you want to invest in a breed, try adopting a desi dog too. Make space for two, because one is never enough."
---
Also Read: Once Caged, 465 Lab-Test Beagles Find Loving Homes – Thanks to 2 B'Luru Women!
---
Shivani Kapila, a content creator and TikTok influencer has been a superwoman not just to her pet, Oreo who she rescued and adopted from the streets of Gaffar Market, New Delhi, but also a whole mohalla of stray animals that she feeds every day.
"It's been a five-year journey with Oreo. I watched her grow from a pup to a feisty and adorable dog. We complete each other and become a better duo each day. Now, the two of us walk around the streets feeding other stray animals and tending to their needs. All I want to say is, Indies are the best pets you can have. They are not different from pedigree dogs. You will understand this, only when you adopt one and give them a home."
And indeed, the love from these canines, pedigree or Indie cannot be defined but only felt. Deepak Chaudhary and Murphy's connection is a testament to this. To put it simply, Murphy is Deepak's lifeline.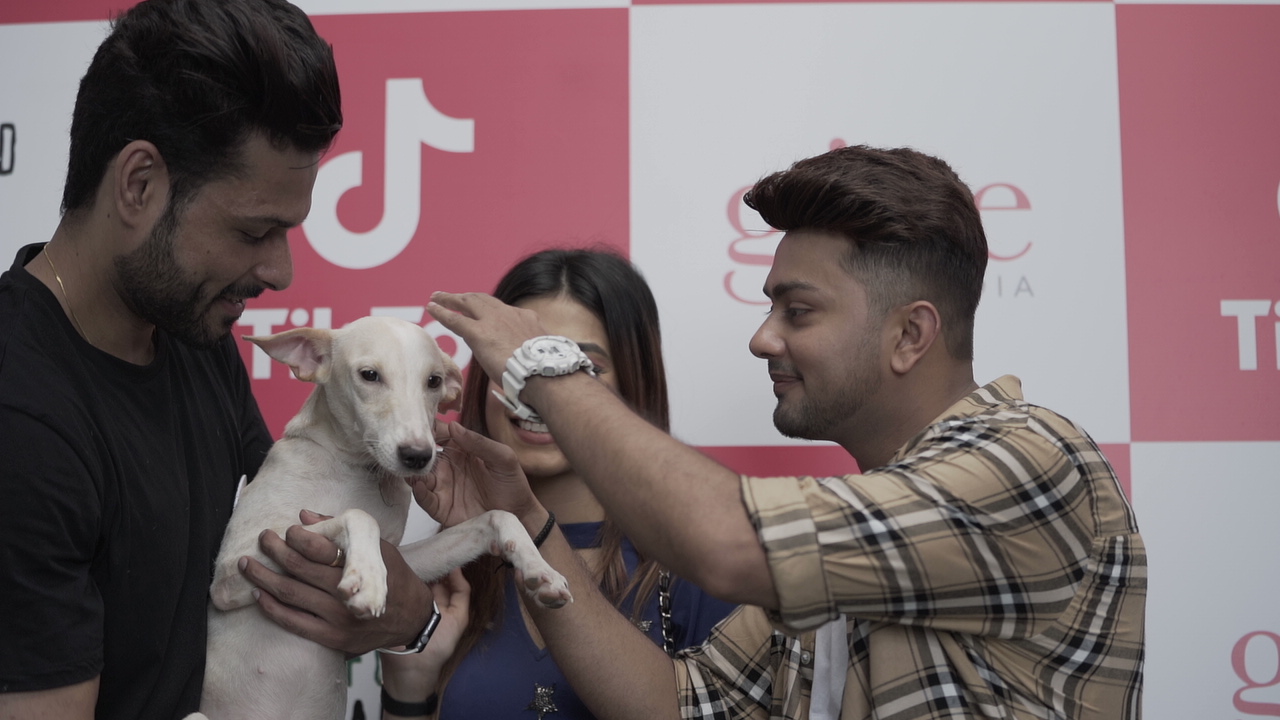 "Murphy is my dog, Zoya's child. He was born in my hands. When he is close to me, nothing else matters. Any stress related to relationships or work melts away. A lot of people think I have a Labrador and love him because of his features. But to them, I say, Murphy is just as lovable as the strays in my complex that I feed every day. We feed them the same food that we get for Murphy. If you are a canine lover, you will love them regardless of what breed they are. Also, there are a lot of myths surrounding the adoption of strays that need to be broken. And to do that, we need to create awareness and support organisations like WFA."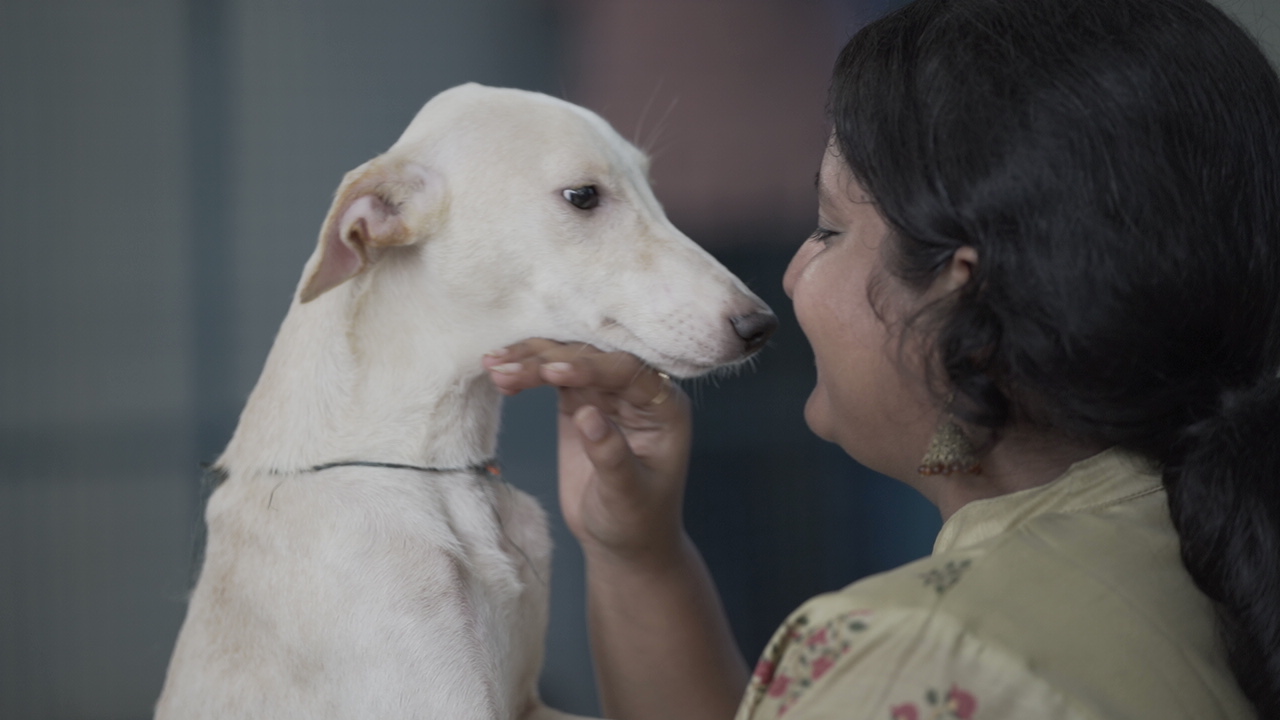 Even as the action-packed day nears its end and I bid my goodbyes to their adorable pups and doggos, I see Namrata tending to an amputated pet, who's woken up from a bad dream crying.
I ask her if there's a message she'd want people to take home, and she says, "People love to adopt fancy breeds. But we fail to realise they are all the same; they are just animals who know how to love unconditionally. If they don't discriminate between humans, why do we? A wounded dog to me is just as beautiful as an able-bodied dog. They want your love. The question is, are you willing to love them back?"
(Edited by Gayatri Mishra)
All Photo Credits: Raj Sampad & Sai Sanil
Like this story? Or have something to share?
Write to us: contact@thebetterindia.com
Connect with us on Facebook and Twitter.
We bring stories straight from the heart of India, to inspire millions and create a wave of impact. Our positive movement is growing bigger everyday, and we would love for you to join it.
Please contribute whatever you can, every little penny helps our team in bringing you more stories that support dreams and spread hope.
Tell Us More