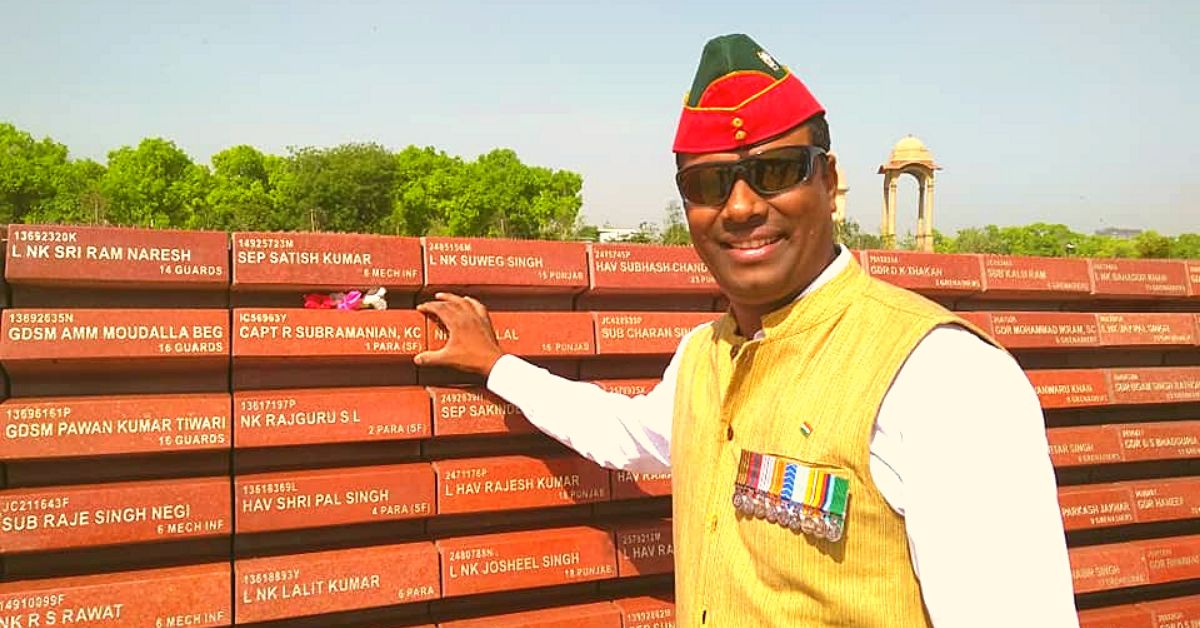 "I hope my efforts of raising awareness will have a bearing at a policy level, as a result of which the next of kin can acquire better benefits."
Even as a child, Colonel Shankar Vembu (Retd) was enamoured with the Indian Armed Forces, particularly the Indian Army.
"I was a boy scout, and the notion of service to the nation was always there on my mind. One thing led to the other, and I eventually joined the NDA and IMA," he says.
---
Sick of eating a cold, stale lunch day after day? Check out this lunch bag which is eco-friendly, compact, sturdy and insulated, and say goodbye to use-and-throw plastic bags forever!
---
He was commissioned into the Indian Army in 1997 and won the Shaurya Chakra for eliminating militants in Kupwara district, Jammu & Kashmir, in an operation conducted in 1998. He also participated in Operation Vijay (Kargil War) the following year.
"Participating in Operation Vijay was a life-changing experience. I was a young officer with just two years of service. Fortunately, there were no casualties from our unit, even though the Army lost more than 500 men and officers during the operation," says Colonel Shankar, speaking to The Better India.
However, after serving for 20 years in the Army, Colonel Shankar decided to take premature retirement.
"While I was commanding a field unit in the Eastern Sector, I realized that the Army was losing a lot of its men and officers under non-operational circumstances—'physical casualties'—while in service. In fact, men were dying every third or fourth day in my sector. After digging out some data, I found a gap in the delivery of welfare services to next of kin (NoK). Since I was eligible for premature retirement, I decided to embark on an initiative to serve the next of kin of these deceased soldiers," he says.
The initiative, named Project Sambandh, is a 1000-day project, where he connects with the next of kin of these physical casualties of the Indian Army. Incidentally, 2019 has been declared as the year of the NoK as declared by the Indian Army.
Colonel Shankar started this project while in service on August 15, 2017, and it finishes on May 11, 2020.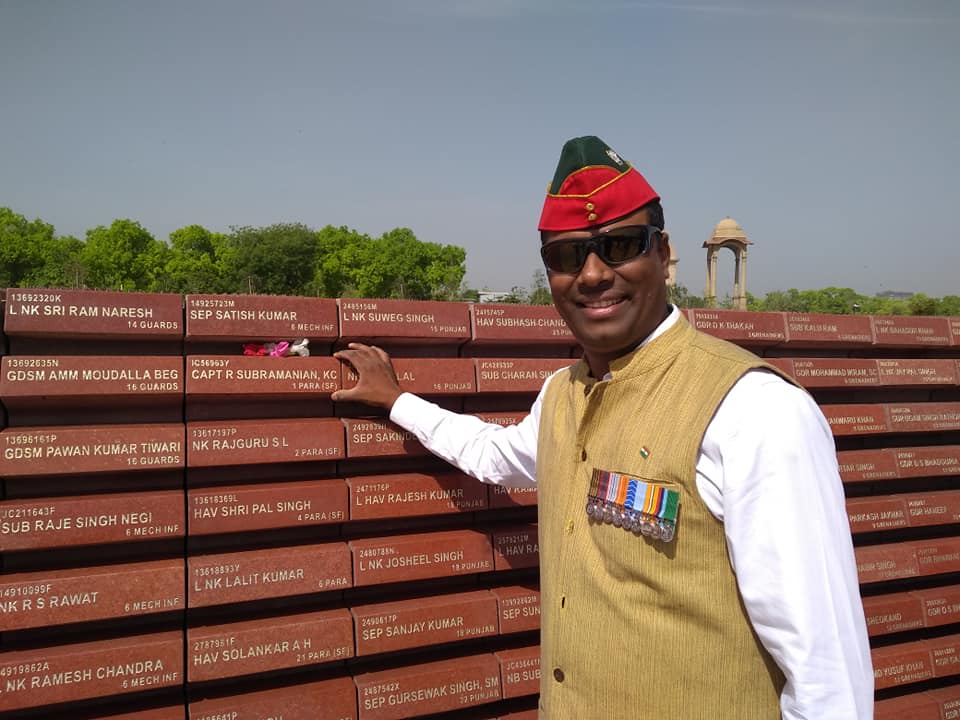 Who are these 'physical casualties'?
Every year, the Indian Army loses 1500-2000 personnel to various accidents, medical conditions, suicides or fratricides. While the kin of martyrs receive wider attention, the NoK of "physical casualties" are the worse hit both financially and emotionally, drawing a meagre pension.
What also tends to happen is the NoK, often widows of the deceased, move out of the address (of their in-laws) registered in the Army's records.
As a result, the connection between the Army and the NoK is lost over time, and families remain unaware of the various schemes and grants they are eligible for following the death of their loved ones.
Project Sambandh aims to address these issues by building awareness among armed forces personnel and the general public on the position of the next of kin.
The challenge is to first locate the next of kin, verify them and ensure that the benefits they are entitled to reach them. For the past two years, Colonel Shankar has collected data, analyzed and refreshed it to include those families who have been left out.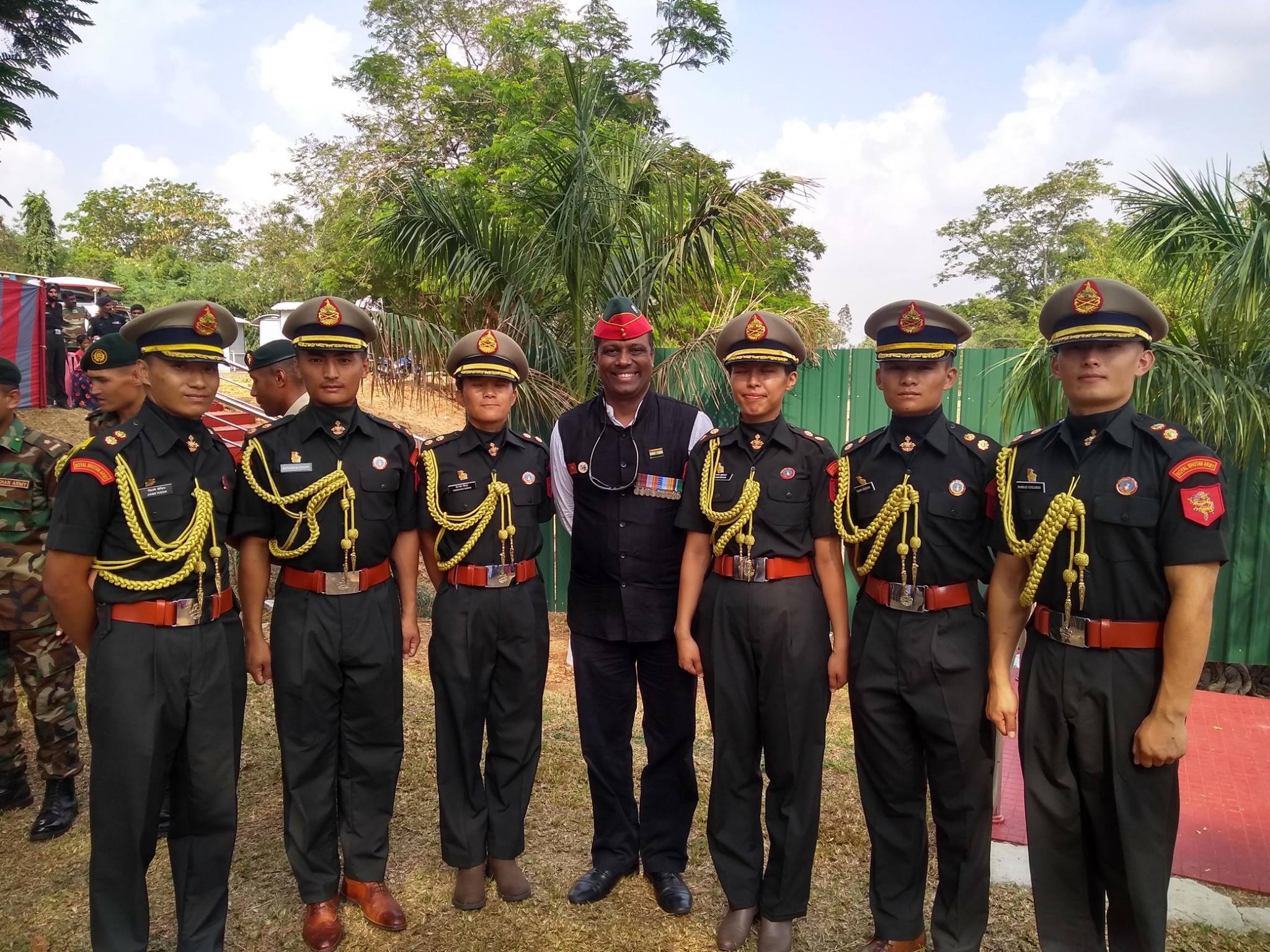 With Colonel Shankar having identified 27,000 such families, the project is in its final stage. Furthermore, it has helped him raise awareness levels among officials involved in the delivery of these welfare services.
"Using the database which had been collated and constructed with a lot of effort, I found a name in close to my village (in Thanjavur district). Armed with nothing but the name of the deceased soldier (Havildar K Ponmudi) and a basic address, I went to the house. Over there, I was welcomed by the soldier's brother, who was critical of the widow (Saraswathi) and son (Nand Bala), informing me that they don't live there anymore and also that the widow doesn't need any assistance," he writes in a Facebook post last December.
Colonel Shankar was shocked by the brother's behaviour and understood why the widow wasn't notified of any assistance that she and her son are eligible for. So, he contacted the unit the soldier had served in, and after many attempts, he found Saraswathi and her son Nand Bala living in a one-bedroom house in Chennai.
During his visit, Colonel Shankar found out about the mother's struggles and the various societal challenges she faces on a daily basis.
"I spoke to my husband for the last time on Diwali 2014. When I spoke to him, there was slight distress in his voice. After nearly a month, I received a call from the Army notifying me of my husband's death," says Saraswathi, speaking to The Better India.
Colonel Shankar further writes that the room was filled with press coverage of a kid.
The "kid" is Nand Bala, Havildar K Ponmudi's son, a Class IX student studying in Kendriya Vidyalaya in Chennai. A child prodigy he could rattle off the name of countries and their capitals at the age of three, self-trained himself in various software, learnt Carnatic music and has represented Tamil Nadu in the Junior Shooting Championships.
"I was ashamed that they (Saraswathi and her Son) had not claimed the various educational scholarships due to them over the years. So much for our regimentation and outreach! Since they had all the documents, I explained the schemes to them and filled up the form all under three minutes. They shall claim the scholarship. More than the money, it's more about establishing a sense of connect," he adds.
Nand Bala is currently undergoing coaching for the National Eligibility cum Entrance Test (NEET). He also harbours ambitions of winning medals for India in shooting, besides furthering his talents in music. Thanks to Colonel Shankar's efforts, his medical coaching is getting sponsored, while people are reaching out to sponsor his shooting classes.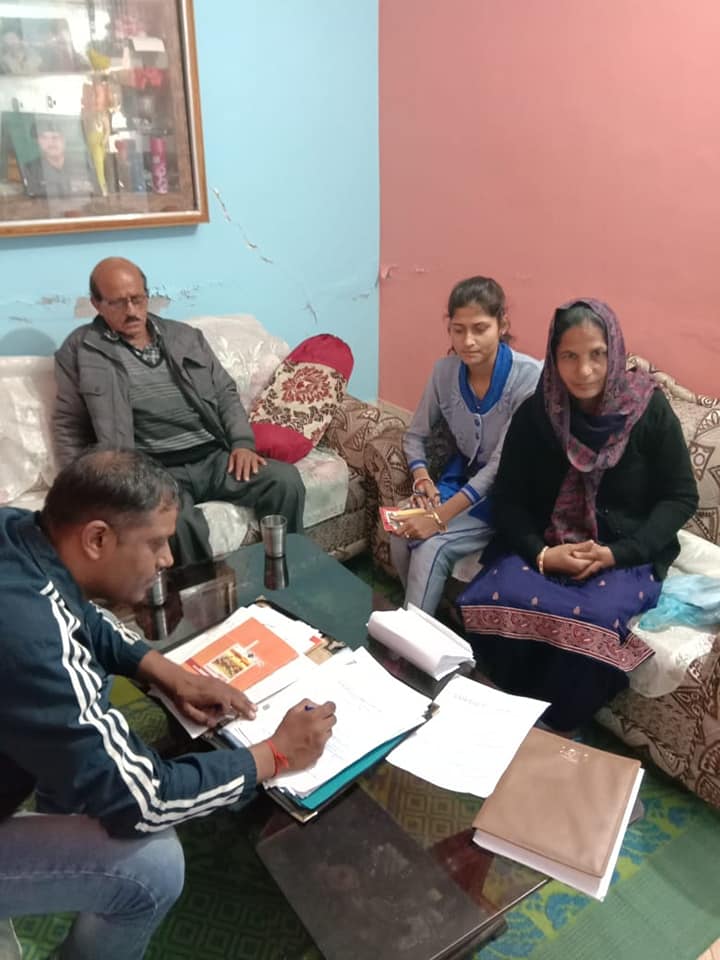 "Most of these welfare schemes are educational; sometimes, they are vocational and social as well. For education specifically, children of physical casualties who are going to school or college are entitled to monetary benefits like scholarships. For Class I to VIII, they get Rs 10,000 per annum. From IX to XII standard, they get Rs 14,000 per annum. Those doing graduation get Rs 20,000 per annum, Rs 25,000 for post-graduation, and Rs 50,000 per annum for a professional course. In social schemes, for example, where the widow remarries, she gets Rs 1,00,000. Obtaining these benefits is a simple process," he says, in an interview with The Federal on Vijay Diwas this year.
It's a one-page form that NoK can download from www.indianarmyveterans.gov.in. The Directorate delivers these scholarships of Indian Army Veterans.
Another such instance which Colonel Shankar recalls is when he found the widow of a deceased soldier in the village of Sunderbani in Rajouri district, Jammu and Kashmir. She had lost her husband to cardio-respiratory arrest just two years into their marriage. His death had left her to raise a two-year-old daughter on her own.
On further research, he found that officials had wrongly attributed the cause of death, leaving her with nothing but a paltry monthly pension.
"Accompanying the mother was a young girl who had lost her father when she was two years old. She extended her hand and introduced herself as Niharika. The now 15-year-old girl child was true to her name. When I queried what her aspirations were, she answered in a jiffy that she wants to be a cardiologist," writes Colonel Shankar in another Facebook post.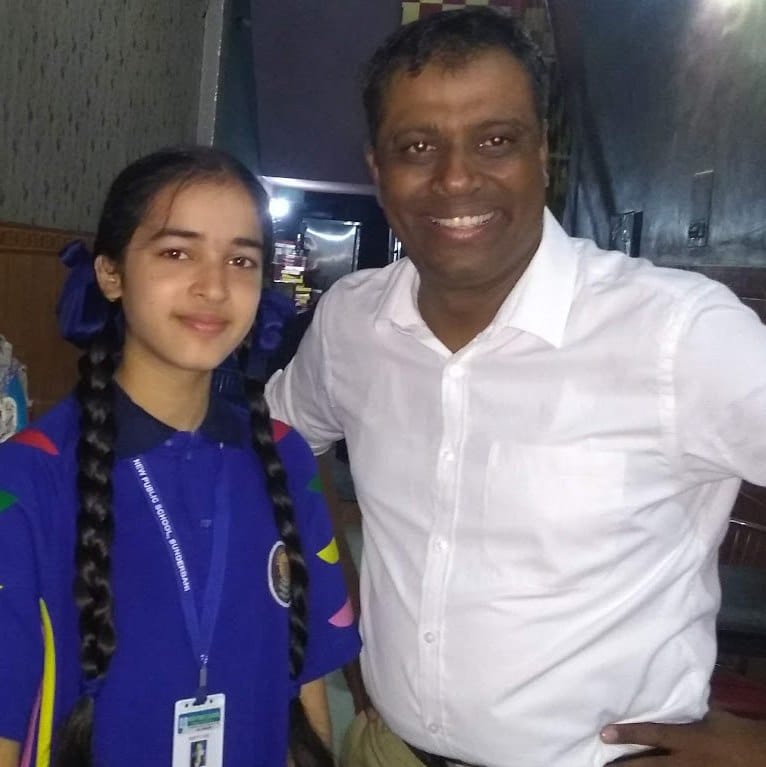 Although the mother had skilled herself into becoming a teacher and supporting her daughter, life wasn't easy. What Colonel Shankar did at that juncture was reconnect the family to the Indian Army. Besides helping the family the form for availing of benefits, the deceased soldier's unit got in touch with the NoK.
---
Also Read: Ladakh Scouts: The 'Snow Warriors' Who Stand Like a Mountain to Defend India!
---
So, what happens after the 1,000 days come to an end?
"I'm sure something positive will come up. I hope my efforts of raising awareness will have a bearing at a policy level, as a result of which the NoK can acquire better benefits. For the time being, however, my focus is on ensuring that these 1000 days help establish a real connection between the Indian Army and the kin of these soldiers and officers," he says.
Colonel Shankar hopes that after these 1000 days, the families of those physical casualties are left healthier and happier.
God knows, the families of soldiers who once served the Indian Army deserve all the help they can get!
(You can reach Colonel Shankar at theprojectsambandh@gmail.com or visit www.projectsambandh.com)
(Edited by Gayatri Mishra)
Like this story? Or have something to share? Write to us: contact@thebetterindia.com, or connect with us on Facebook and Twitter.
We bring stories straight from the heart of India, to inspire millions and create a wave of impact. Our positive movement is growing bigger everyday, and we would love for you to join it.
Please contribute whatever you can, every little penny helps our team in bringing you more stories that support dreams and spread hope.