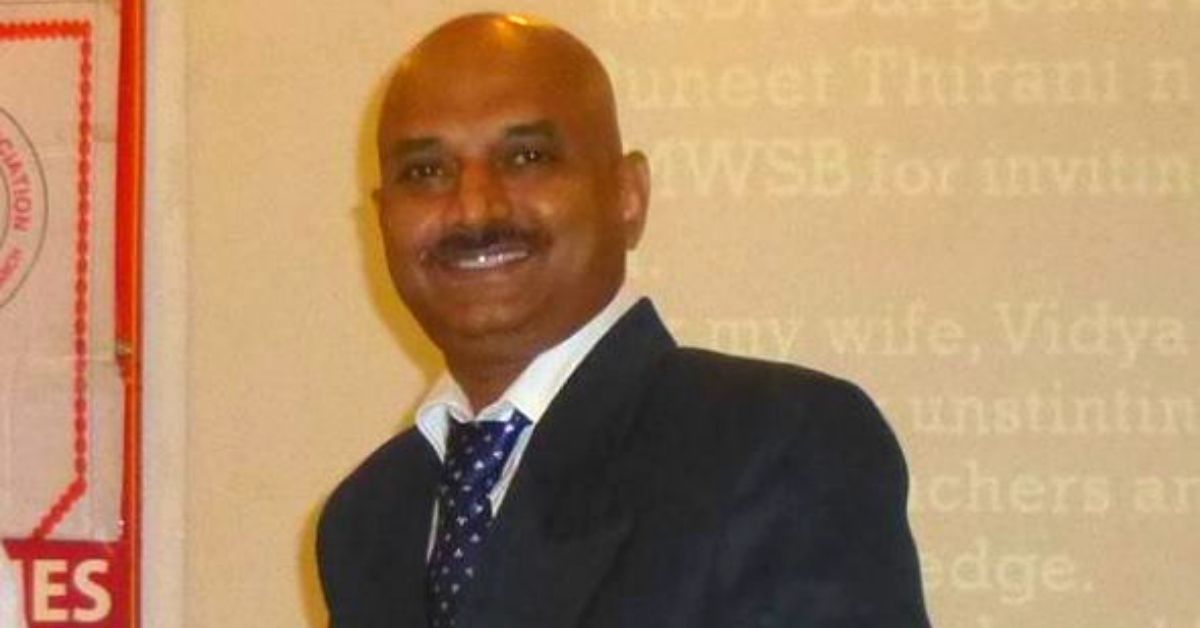 Everyone thinks of helping school children by giving stationery but no one thinks of how to get the child to attend school. This Mumbaikar thought of it and is now giving cycles to underprivileged kids.
Waking up in the wee hours of the morning, crossing a jungle or a river in knee deep waters or walking for several km to reach the school is something that most of us have heard from our grandparents or people from the older generation.
Unfortunately, this remains a reality even today in the remotest parts of our country, where it is nothing short of a battle for children to reach schools. During monsoons, road blockages further make it difficult for children to attend schools which often results in kids dropping out.
---
---
For instance, around 20 children from economically backward sections studying in Padmashree Anutai Wagh High school in Maharashtra's Kosbad village dropped out after heavy rains lashed across the state in 2018.
Of those 20 children, a majority lives on the outskirts of the village and thus the distance between their homes and school is close to eight km. After a gap of nearly six months, all the 20 children resumed school in January this year.
The best part? They no longer have to walk for hours to reach the school as each one of them now owns a cycle.
Like them, close to 500 tribal students in Palghar district have been equipped with a cycle that has made commuting to school easy reducing the dropout rate too.
Dr Suwas Darvekar, a dentist from Mumbai is the man behind the 2015 campaign – 'Cycle for Change'.
The noble act of donating cycles is Dr Darvekar's way of repaying the kindness that was offered to him in his childhood. He grew up in the slums of Mumbai where life was an everyday struggle, getting a square meal was a hope and studying was a privilege. Despite all the challenges, Dr Darvekar did not compromise on education.
I used to take a bus from my house to reach school daily. At a very age I realised the importance of education, and no matter what the day was like, I tried to not miss school. From studying under the streetlamps, wearing torn uniform to travelling barefoot, I have done it all, Dr Darvekar tells The Better India (TBI).
"I am a dentist today only because my school friends, teachers, neighbours and some kind-hearted strangers helped me. Now that I am on the other side of the table, I try to contribute in my own way whenever I can," he adds.
It was during organising camps in Palghar district through his NGO Sangeeta Darvekar Charitable Trust when the idea of donating cycles struck Dr Darvekar.
"We have been conducting free medical camps in tribal areas for a very long time. During those camps, I used to meet NGOs who would provide free stationery to kids. Through interactions, I got to know about the school dropout rates due to lack of connectivity. Everyone thinks of helping school children but no one thinks of how to get the child to attend school. That's how the cycle donation project started," he says.
Dr Darvekar gives two options to the donors, either donate a cycle or money.
Initially, the dentist provided cycles for free but he realised soon that parents would sell the cycle and the child was back to walking. So now, to create a sense of ownership, he charges Rs 1,500 from the child, and pays the rest with donation and buys a new cycle.
From next month, Dr Darvekar is all set to start a new cycle bank project. Under this programme, the money taken from the child will be given back to him or her on finishing school and the cycle will be reissued to another child.
Efforts taken by people like Dr Darvekar are a reminder that a kind act, however small or big, can change a person's life.
If you wish to make a cycle or fund donation, you can reach out to Dr Darvekar here.
---
Also Read: For 21 Years, Doctor Couple's 'Hospital in a Hut' Has Helped Heal Lakhs of Tribals
---
(Edited by Saiqua Sultan)
Like this story? Or have something to share?
Write to us: contact@thebetterindia.com
Connect with us on Facebook and Twitter.