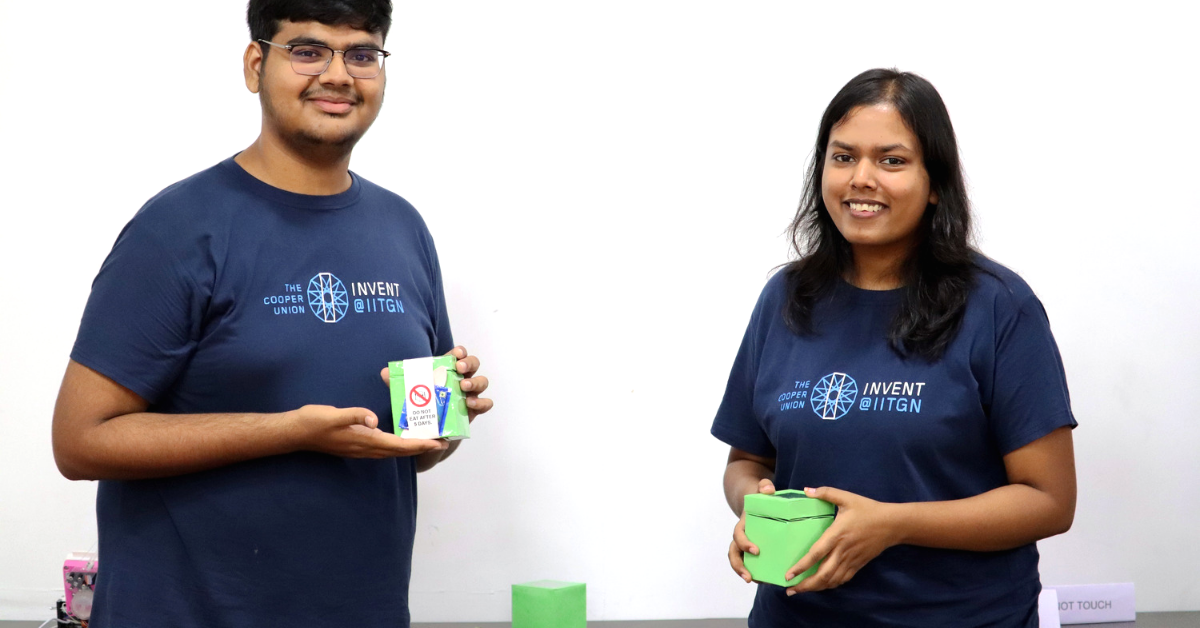 This product essentially provides nutritious food to disaster struck victims stranded for days with nothing but the weekly supply of food aid to depend on.
In 2015, floods devastated the Coromandel Coast of South of India, and it took the states a long time to limp back to normalcy. Given that I have a large part of my family residing in these parts of the country, the impact of it all was very real. One of the things that I will never forget was how getting even the basic food supplies was getting difficult. An elderly aunt of mine living alone in one of the flood-hit areas had to wait for two and a half days for someone to reach her to just bring her a packet of milk and bread.
It is again the dreaded time when many parts of India are experiencing torrential downpour, causing floods and to provide nutritious food to disaster struck victims – Megha Agrawal and Shikhar Prakash, both third-year students at IIT Guwahati and IIT Madras respectively have worked together on an invention – GreenAid. The emergency ration food packet comes with seeds, culture and water which can be consumed immediately or be left for microgreens to grow to be consumed later.
---
If you are on the lookout for some healthy and wholesome snack options then click here.
---
In this conversation, they speak about their motivation behind working on this idea, how it all came together, and their vision for the future of the product.
How did a student from Guwahati and Madras come together?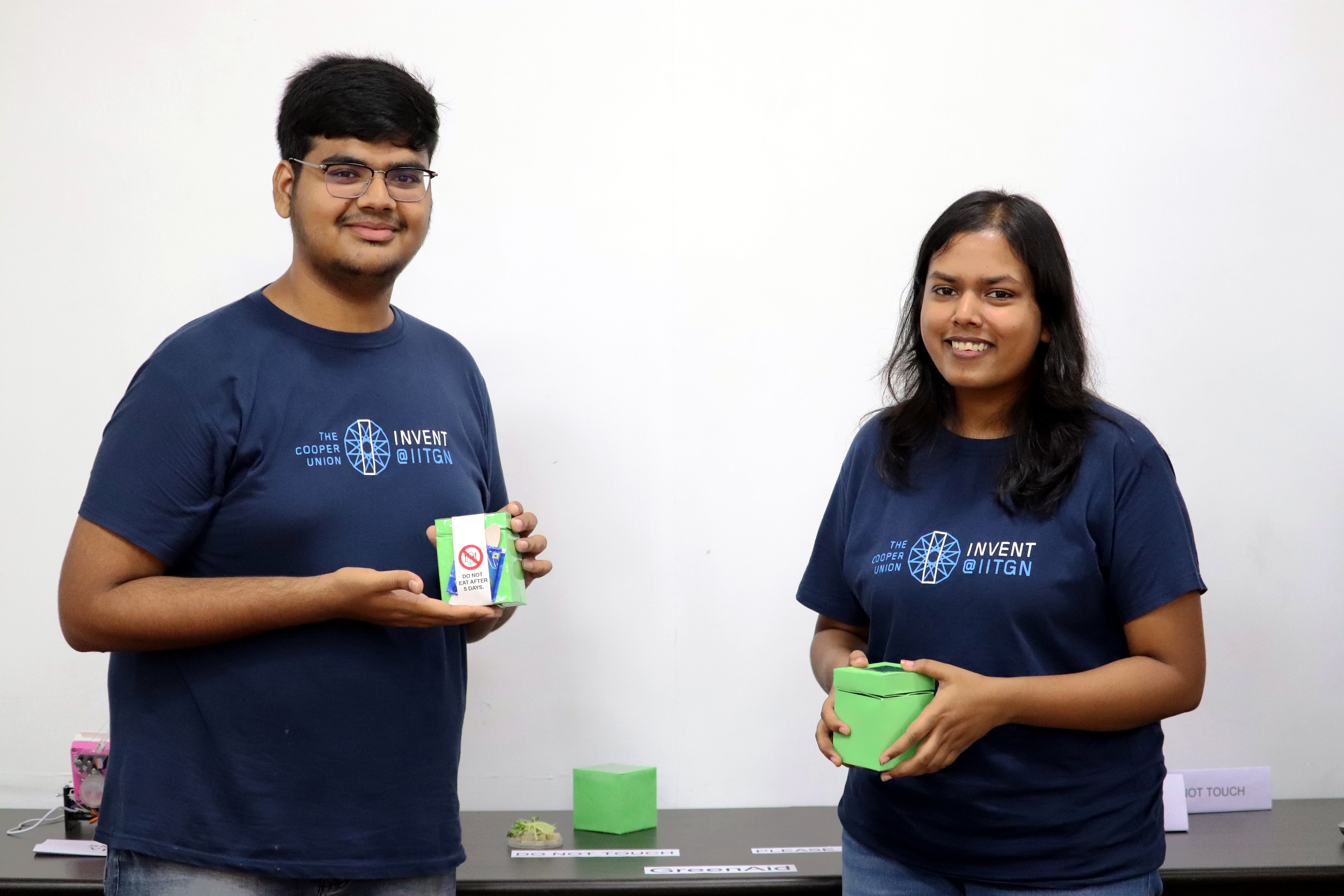 As part of a six-week immersive programme held at IIT Gandhinagar, called Invent@IITGN, both Megha and Shikhar got to work together. Speaking about this, Shikhar says, "During the programme, we both realised that we wanted to use technology to solve an issue. I am from Guwahati and given that Megha is studying there, we decided to look into the problem that the floods lead to."
Both Megha and Shikhar's teams worked on the theme of natural disasters. The group was then further divided, and given the common interest that both Megha and Shikhar shared, they were paired.
What is GreenAid?
Megha explains what the packet contains, "A mix of dried porridge, seeds, yogurt culture, and a packet of clean water is what the 'emergency ration' contains. Once the beneficiary gets the pack, all they have to do is open the water packet and add it to the seeds and yogurt culture. This will help in creating an ideal condition for the seeds to sprout."
The team read about how malnourishment quickly spreads among people affected with natural calamities. And that led them to this innovation.
"Unlike the majority of current food relief aid, GreenAid grows in nutritional value over time. We use microgreens, which are rich in vitamins and minerals. The growing span of chosen microgreens is 5 to 7 days and are many times more nutritious than their fully grown counterparts."

Megha Agarwal
"Microgreens can also be described as plants that haven't grown into adult plants yet. They are packed with nutrition and satiate hunger well. Also given that they take up almost no space, it works well when it has to be transported to a disaster struck area," informs Shikhar.
The duo faced their set of challenges and frustrations during the experimentation period. "In our case, there was absolutely nothing we could do to speed the process of the growing of the microgreens, so what we learnt instead was to be patient," smiles Megha.
They also had to work extensively on ensuring that the packaging was perfect and none of the microgreens were disturbed while being transported.
Shikhar says, "It is shipped compressed to maximise shipping and storage efficiency. The packaging can be easily opened to eat the contents inside for either immediate consumption or alternatively, the packaging can be kept closed to provide space for microgreens to grow."

Shikhar Prakash
They also mention that special consideration has been taken so that the insides of the packaging remain sterile and prevent contamination. Therefore, the beneficiary can keep it for a few days.
GreenAid is priced at Rs 25, for bulk orders and between Rs 30 to Rs 45 in case the volume is lesser. Both Megha and Shikhar are excited about what they have created. They have applied for an Indian patent and are in the process of applying for an international patent as well.
"We were sure of two things – we wanted to work towards finding a solution to the problems that floods cause and we wanted to ensure that we provide food that is nutritious during such times," says the team.
---
Also Read: IIT Gandhinagar Students Build Low-Cost Portable CPR That Can Save Thousands of Lives!
---
(Edited by Saiqua Sultan)
Like this story? Or have something to share?
Write to us: contact@thebetterindia.com
Connect with us on Facebook and Twitter.