I have so many amazing memories of my grandparents; it is difficult to pick one, smiles Ananya softly.
In the last year, the 17-year-old lost both her grandparents with whom she had shared a close bond. "My grandmother died of cancer, and I believe my grandfather died of shock and loneliness that followed my grandmother's death. He was her primary caregiver, and within a year of her passing, he breathed his last too," Ananya Grover shares with dim eyes.
---
Looking for a unique gift? Why not look at this electricity-free natural ivory wood speaker available here.
---
Watching her grandfather's sadness made Ananya realise how lonely it can be for the elderly when they lose someone they have loved their whole lives.
Despite having family support, my grandfather felt lonely, and that's when I thought of so many who have no family to speak of, she says.

Ananya Grover
The sudden loss of purpose is what she feels her grandfather experienced, and when one loses meaning, one loses the will to live.
A chance conversation between friends led to the invention of something unique, something that can bring succour and a sense of belonging to many. Ananya Grover, Anushka Sharma, Arefa, Vanshika Yadav, and Vasudha Sudhinder of Amity International School, Noida created a communication channel between kids in orphanages and senior citizens in old-age homes. Their sole objective was to help those feel cut off from the rest of the world.
Thus was born the app, called Maitri, Sanskrit for friendship. "Maitri was born out of sheer necessity to bridge the gap that existed," says Ananya. What the app does is that it connects children at orphanages to senior citizens in nursing homes, allowing them to spend time together.
We realised that while on the one hand, old age and the loneliness that comes with it is a real problem, another seemingly disconnected issue is of orphans growing up without the love and care of a parent was also something that needed immediate attention.

Team Maitri
The team started working on a solution in March 2019 and in a month they had figured out what they wanted to do. During their research stage, Ananya says that they interviewed close to 140 administrators of old-age homes and orphanages who would be the direct beneficiaries of the idea.
"Initially, the most time was spent understanding each other's strengths and weaknesses. Once we went past that stage, things started rolling fast. By July we had the app up and running," she says.
Since its launch in July, Maitri has seen over 1,000 downloads, and the team has successfully organised two offline events involving orphanages and senior care homes in Delhi.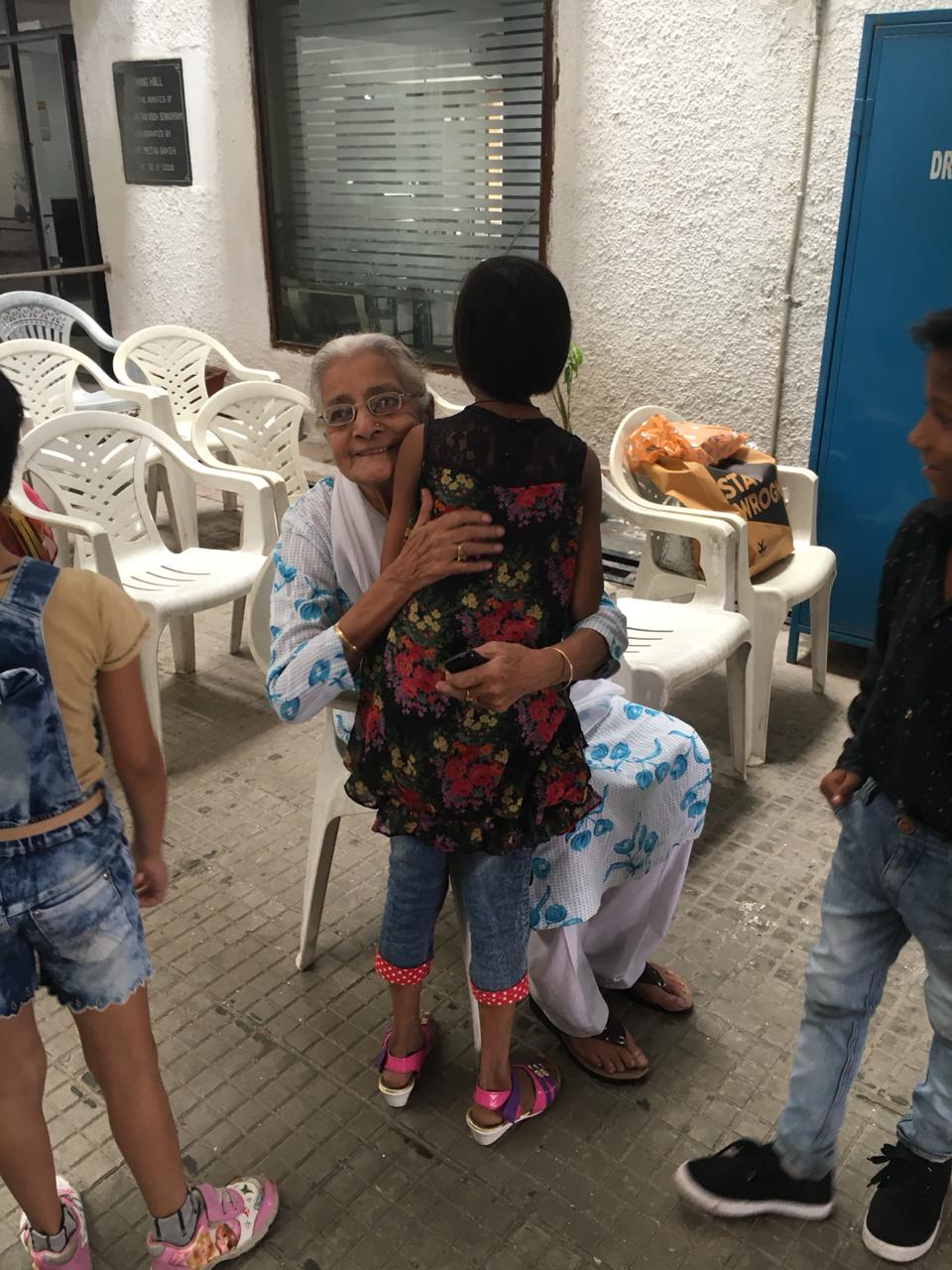 There are three types of users of this app explains Ananya; individuals who can volunteer and donate, administrators of orphanages and old age homes. The app currently has seven registered orphanages and 13 registered old age homes all from the Delhi/NCR region.
If the app took a lot of time and effort from the team, they also learnt loads during the process. "Just like any other company, we also have designations like CEO, Chief Financial Officer, Chief Marketing Operator, Chief of Design & Communications and Chief Technical Officer. It was truly a learning experience trying to understand how each one of us works," says Ananya, who is the CEO of Maitri.
Maitri also enables the user to make specific donations to either the old age homes or orphanages, based on the items that the institutions need.
"I saw first-hand how much loneliness can impact one and that was the driving force behind wanting to work in the space of senior care," shares Ananya.
The app is available for download for android devices as of now and can be accessed here.
---
Also Read: This Mumbai Initiative Hopes to Tackle Loneliness in the Elder LGBT Community
---
(Edited by Saiqua Sultan)
Like this story? Or have something to share?
Write to us: contact@thebetterindia.com
Connect with us on Facebook and Twitter.