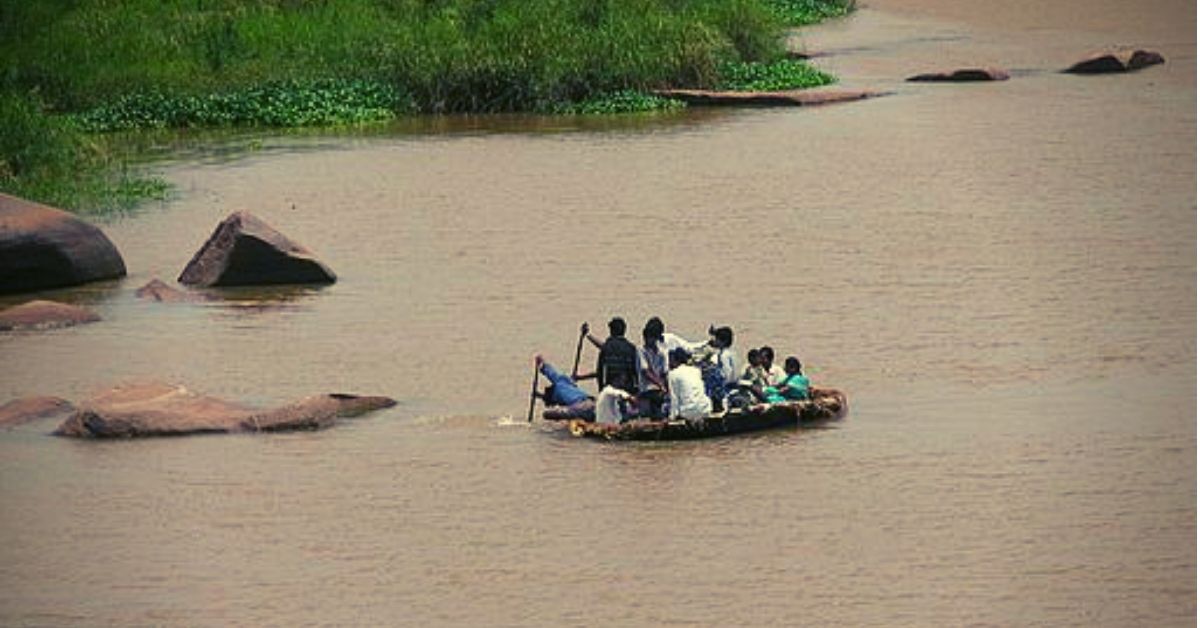 "People ask me why did I do it. But, the correct question should be why not? Helping people during an adversity like this, does not make me a hero, it makes me human." #Respect #RealLifeHero
When faced with a disaster, most people tend to run away from it. But, there are a few who run towards it.
Ramdas Umaji Madane belongs to the latter category.
After eight days of incessant rains, life in Western Maharashtra was utterly paralysed. From trees, homes to livestock, everything had drowned in the flood which had affected almost 500 villages on its way.
Consequently, more than 2 lakh people had been displaced with almost no access to necessary facilities like drinking water, clothes and food.
Amid all this chaos, one thing that remained constant was Ramdas's will to help and save as many lives he could.
A fisherman from Dudhondi village, in Sangli's Palus taluka, he risked his life repeatedly to bring hundreds of people to safety.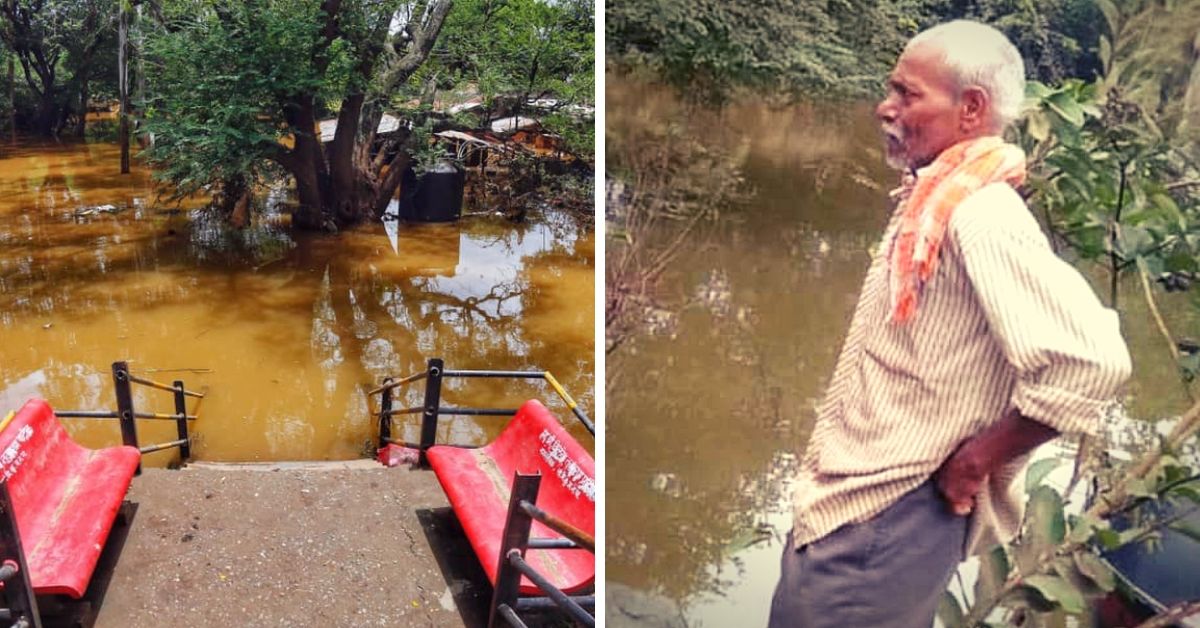 Speaking with The Better India, he recalls, "It was raining for over a week, and although the authorities had asked most people to leave their homes and run to safety, most of them had ignored the warning, hoping that the rain would subside. But it didn't. It only grew stronger and ravaged our entire village."
According to a 2019 report by South Asian Network for Dams, Rivers and People (SANDRAP), the flood situation in Sangli and Kolhapur coincided with the release of water from three large dams — Warna, Koyna and Radhanagari situated in the Upper Krishna basin.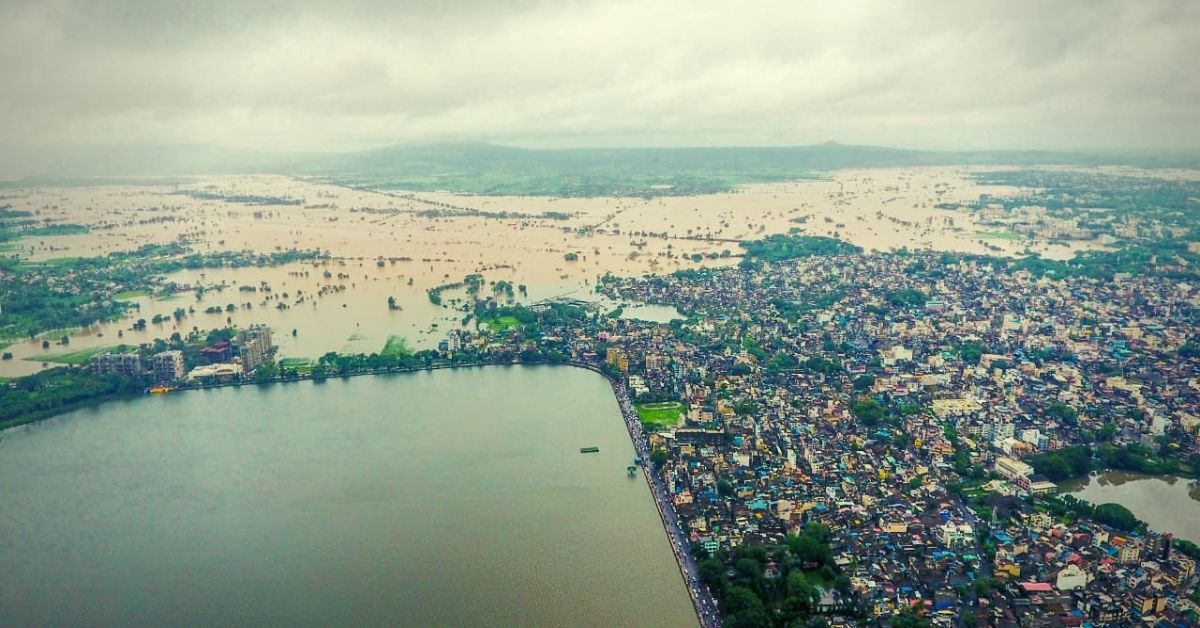 Owing to this, hundreds of villages submerged under the water in no time. Ramdas' village, Dudhondi was one of them. And, his own house, located by the river, was severely hit by the flood.
"Ours is a two-story house, and the first floor was completely underwater. We would have to climb up the roof somehow and jump into the second floor to survive the nights as the rains outside raged continuously," says Vijay Madane, his nephew, who stayed behind along with Ramdas to help the villagers to safety.
Explaining the situation, he adds that Ramdas would use his small round coracle, also known as agarala boat to make multiple trips across Dudhondi and neighbouring villages like Malwadi and Ghogaon, to transport people from flood-stricken areas to a safe place situated almost 2 kilometres away from the village.
"Its a tiny boat and to maintain balance with so many people in it was a challenge. But, I managed and made almost 300 trips back and forth to bring them to a nearby high school called Chhatrapati Shivaji Vidyalaya, which was kept open as a safe place for them," adds Ramdas.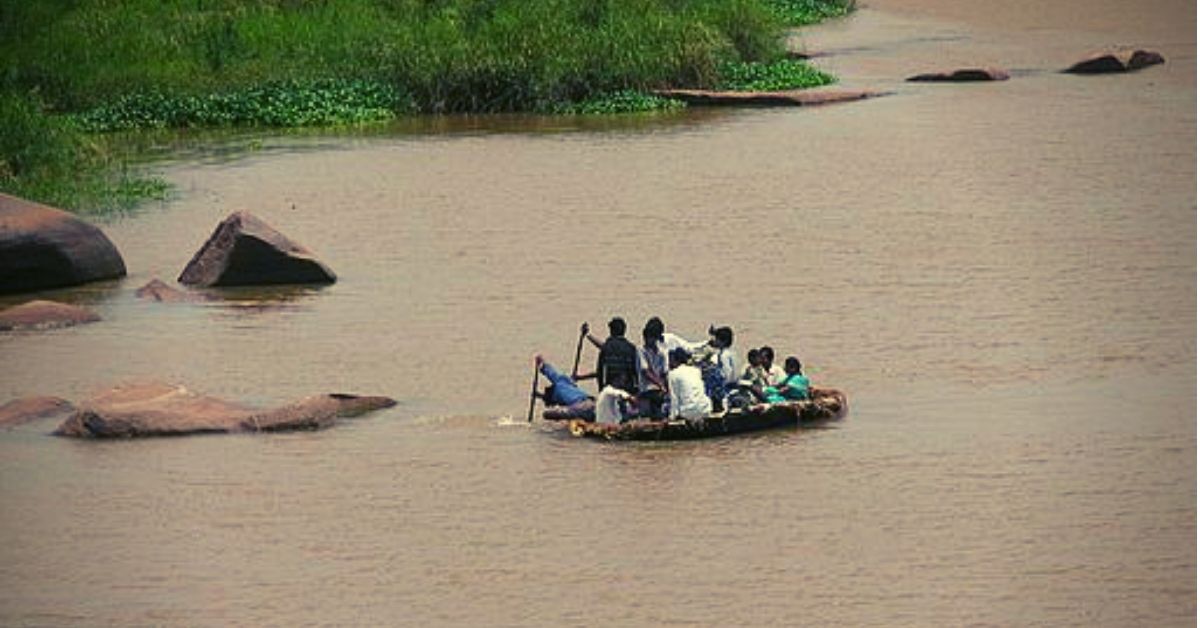 This way, he managed to save the lives of more than 500 people in the area.
While his uncle saved lives, Vijay managed to bring them necessary facilities like water, food and clothing to the villagers.
"We had to stay back in our half-submerged house, in case anyone needed us. So, I would take all necessary items to the school, where everyone together would cook meals and give me some to bring back home for my uncle and me," says Vijay.
Ramdas and Vijay followed this arduous routine for days, till help from the authorities finally arrived.
Hoping to recover from the disaster very soon, Ramdas concludes, "People ask me why did I do it. And I ask them, why not? Helping people during an adversity like this does not make me a hero, it makes me human."
---
Also Read: A Flood of Heroes: 6 People Helping the Stranded With Courage & Compassion!
---
(Edited by Gayatri Mishra)