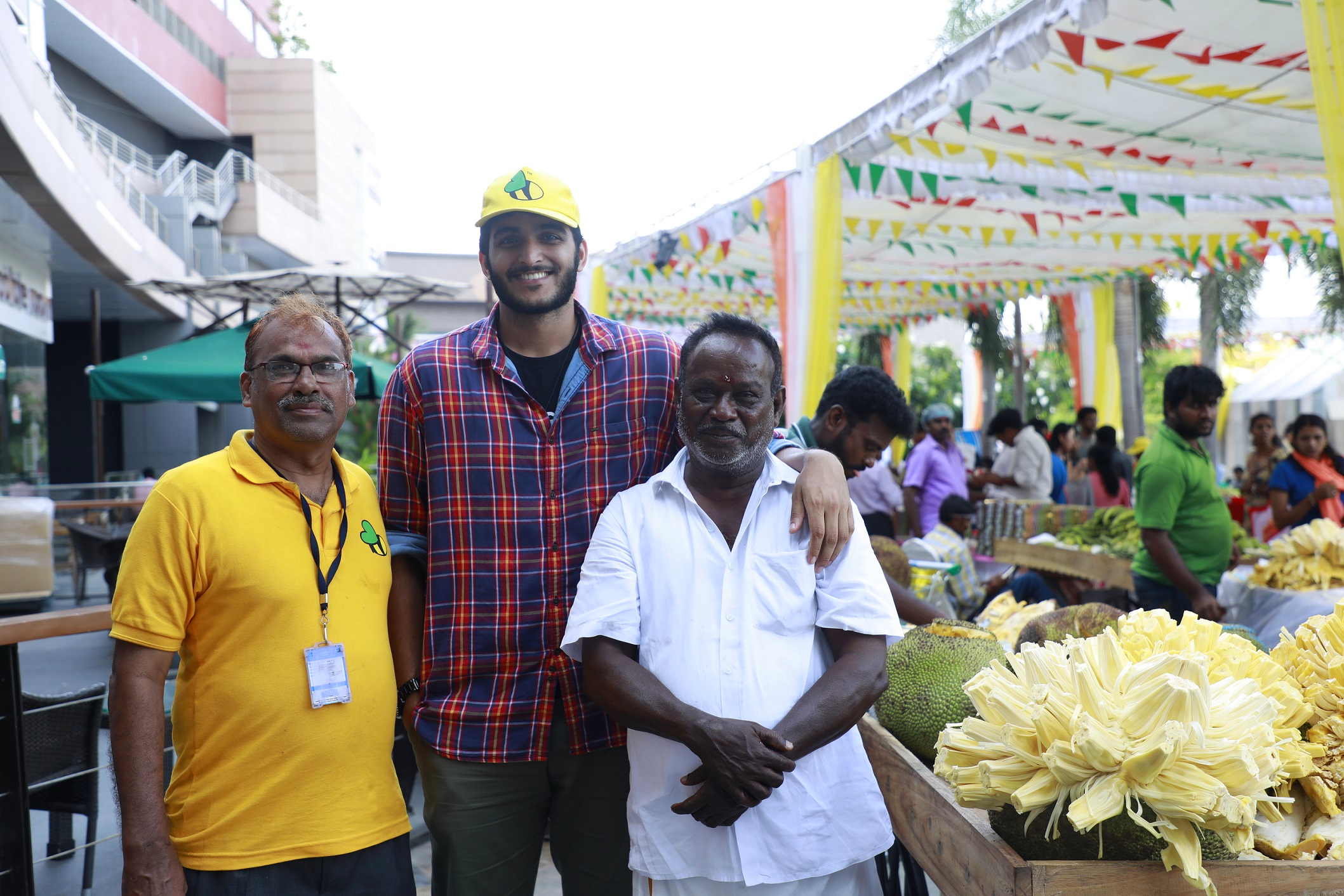 Doubling a TN farmer's income from Rs 3 lakh to Rs 7.5 Lakh, reducing food wastage from 25-40% to 2-5% -- this startup is doing it all. Find out how! #GrowOrganic #FarmersFirst
Muniraj, 34, a farmer based in Hosur in Tamil Nadu, belongs to a family that has been farming for generations.
Like farmers from across the country, Muniraj would spend exorbitant amounts of money on transporting his fresh produce to the market. He would also spend money on hiring people who were responsible for transportation as he had to stay in the farm to overlook the activities.
There were times when, despite shelling out so much money on transportation, he would have to sell his produce to the middlemen at low prices and thereby incur losses.
---
Want to eat chemical-free food and go all organic? Click here to check a whole bunch of organic food!
---
But, things have changed for Muniraj now.
Four years ago, he came across WayCool foods on the internet. Today, he saves on transportation costs as WayCool procures the produce directly from his doorstep. He also feels more secure now that he doesn't have to bear the brunt of market fluctuations.
Muniraj has scaled up his farming operations from just growing mint to other vegetables like different varieties of tomato, beetroot, and cauliflower among others, in his 15-acre farm. His income from farming for a period of three to four months has also increased from Rs 3 lakh to Rs 7.2 lakh.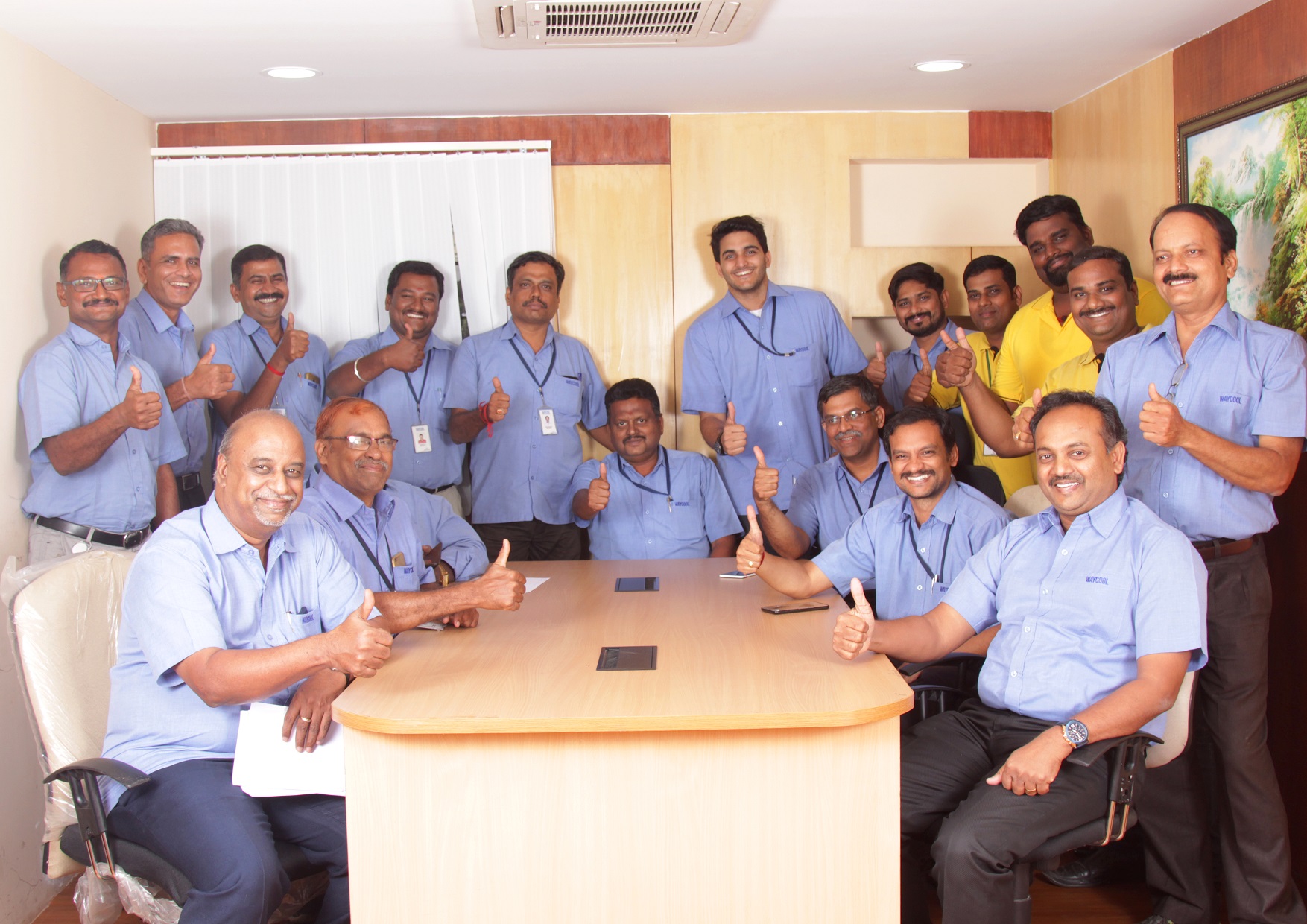 Chennai-based WayCool foods is a social enterprise launched by Sanjay Dasari and Karthik Jayaraman in 2015, which aims towards modifying the supply chain for agricultural products. WayCool closely works with almost 35,000 farmers like Muniraj and procures fresh produce from 51 regions in 10 states. In fact, it moves almost 250 tonnes of products every day!
This way, it not only benefits the farmers by removing the middlemen but also reduces wastage as agricultural products have a very short shelf life.
The co-founders zeroed in on India's paradox of being the world's second-largest producer of fresh produce while still allowing up to 40 per cent food wastage.
"We realised the importance of building a farm-to-fork company that can ethically source food products and deliver hygienic food to end consumers. We spotted an opportunity to organise a fragmented supply chain using capabilities that the automotive industry had mastered – thus improving both efficiency and responsiveness of the supply chain with the use of technology," inform the co-founders.
An IIT-Madras alumnus, Karthik Jayaraman, WayCool's CEO, has a diverse experience of over two decades in the fields of engineering, automotive and management consulting.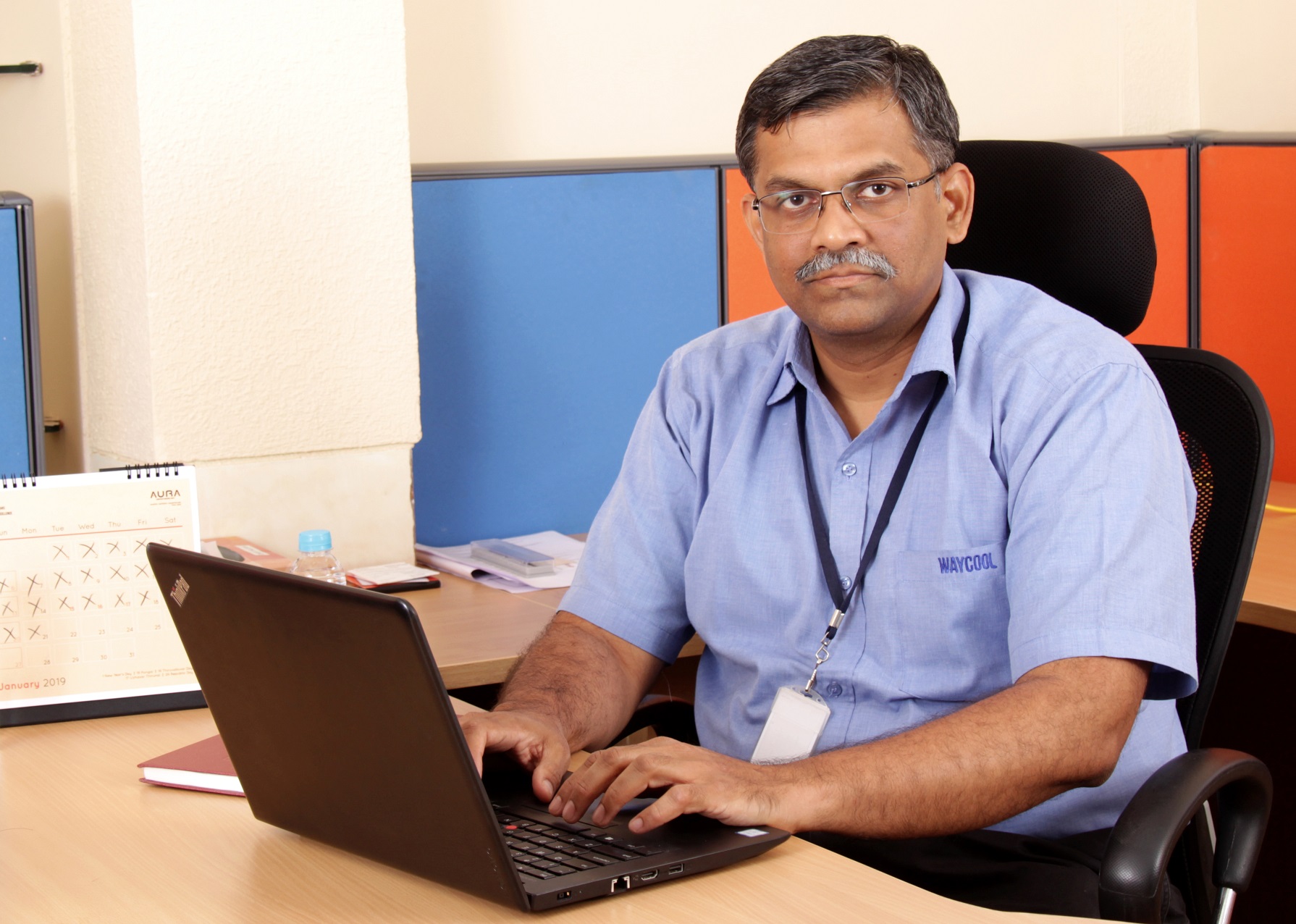 Sanjay Dasari, at 25 years of age, holds a Graduate degree from Babson College of Entrepreneurship in USA with specialisation in Finance and Strategic Management.
He has been awarded the 35 under 35 by Entrepreneur India (Feb 2019) and is a part of the coveted 30 under 30 Asia 2019 by Forbes Asia.
Dasari says that food wastage is generally calculated from the time when a farmer harvests their stock, to the time when it is sold to the end consumer or goes to waste. There are a few things that affect this number, across product handling practices and demand-supply gaps. He states an example to explain this.
"If a farmer harvests one ton of tomatoes, but there is only demand for 750 kg, the balance 250 kg will go to waste if he cannot connect it to an alternative market. However, even if there is a demand for 1 ton, but that 1 ton is transported inefficiently/unhygienically (open vehicles, using sacks instead of crates, over-stuffing of crates, etc) there can be a minimum of 5 per cent wastage at each step," he said.
WayCool is operating an end-to-end digitally-tracked and continually-monitored supply chain. The enterprise not only uses Machine Learning Algorithms to forecast customer requirements but has also invested in physical automation using conveyor belts, weigh in motion machines, etc, that minimise product handling and damage in transit.
This results in a supply chain that is not only faster but far more cost-efficient compared to the traditional industry.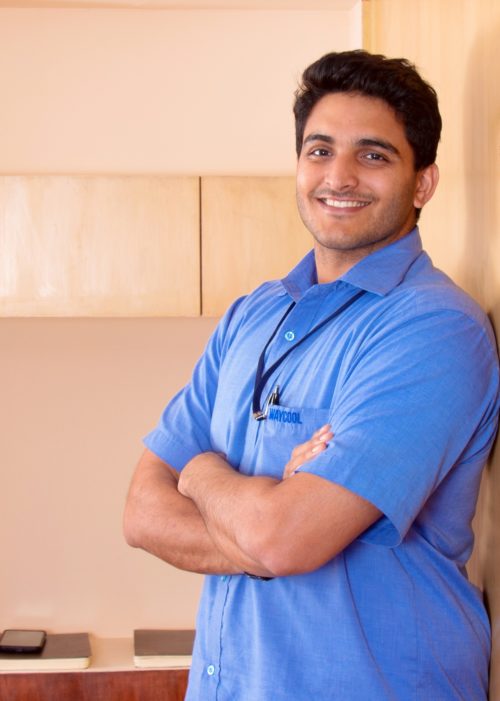 "Taking the entire supply chain into consideration, the industry operates at around a 25-40 per cent food wastage metric, given the number of intermediaries who are involved and the way by which products are handled and transported today. At WayCool, the wastage figure is roughly 2-5 per cent, depending on the stock keeping unit (SKU)," adds Dasari.
WayCool bridging a gap
So, how does WayCool reach out to the farmers like Muniraj at the grassroots level? Dasari explains that the most common way is through FPOs (Farmer Producer Organisations). FPOs are created when there are 1,000+ farmers in a certain region that want to get organised so that they can plan stock, negotiate prices, and share information easily.
The start-up has MOUs signed with the National Agro Foundation, MS Swaminathan Foundation, Government of Andhra, and the Government of Maharashtra, specifically focused on the creation and sustenance of FPOs in various regions.
Outside of the FPO model, WayCool runs rural collections centers that are operated by local farmer entrepreneurs. "Lately, we have launched a farmer advisory program called Outgrow, that works with farmers right from seed selection, to market forecasts, to liquidation plans. Through this, we can customise specific solutions to each individual farmer's unique situation," says Dasari.
WayCool also provides farmers with advice on better crop planning, improved produce quality & productivity, lower cultivation costs, assured returns, and fair pricing.
"Before being associated with WayCool, I would spend anywhere between Rs. 900 to 1,800 in transporting the agricultural produce to the nearest mandis (market place). I would also have to hire extra manpower for this process as I was unable to sell my products in the market everyday because of high costs," explains Muniraj.
Now, Muniraj saves on transportation costs as WayCool procures the agricultural produce directly from the farmer's doorstep. WayCool moves almost 150 tonnes of products every day. Muniraj also feels more secure now that he doesn't have to bear the brunt of market fluctuations. "I get a fair price for my produce now which is set by WayCool foods and I do not have to sell my produce at a much lower price out of desperation. There were times when I had to do that," he said.
Customers who have been associated with WayCool Foods, frequently buying fruits and vegetables, depend on their services for the freshness.
Vijay Noel, 42, Material Manager at Taj Madras Flight Kitchen said that they have been ordering their daily groceries from WayCool since the past two years. "The quality of fruits and vegetables that we buy from WayCool is superb. It feels like we have directly brought them from the farm," he said. He added that the products are also uniform and graded by the field officers who are responsible for collecting these items from the farms, ensuring good quality of the products.
Everyday challenges and technological intervention for better results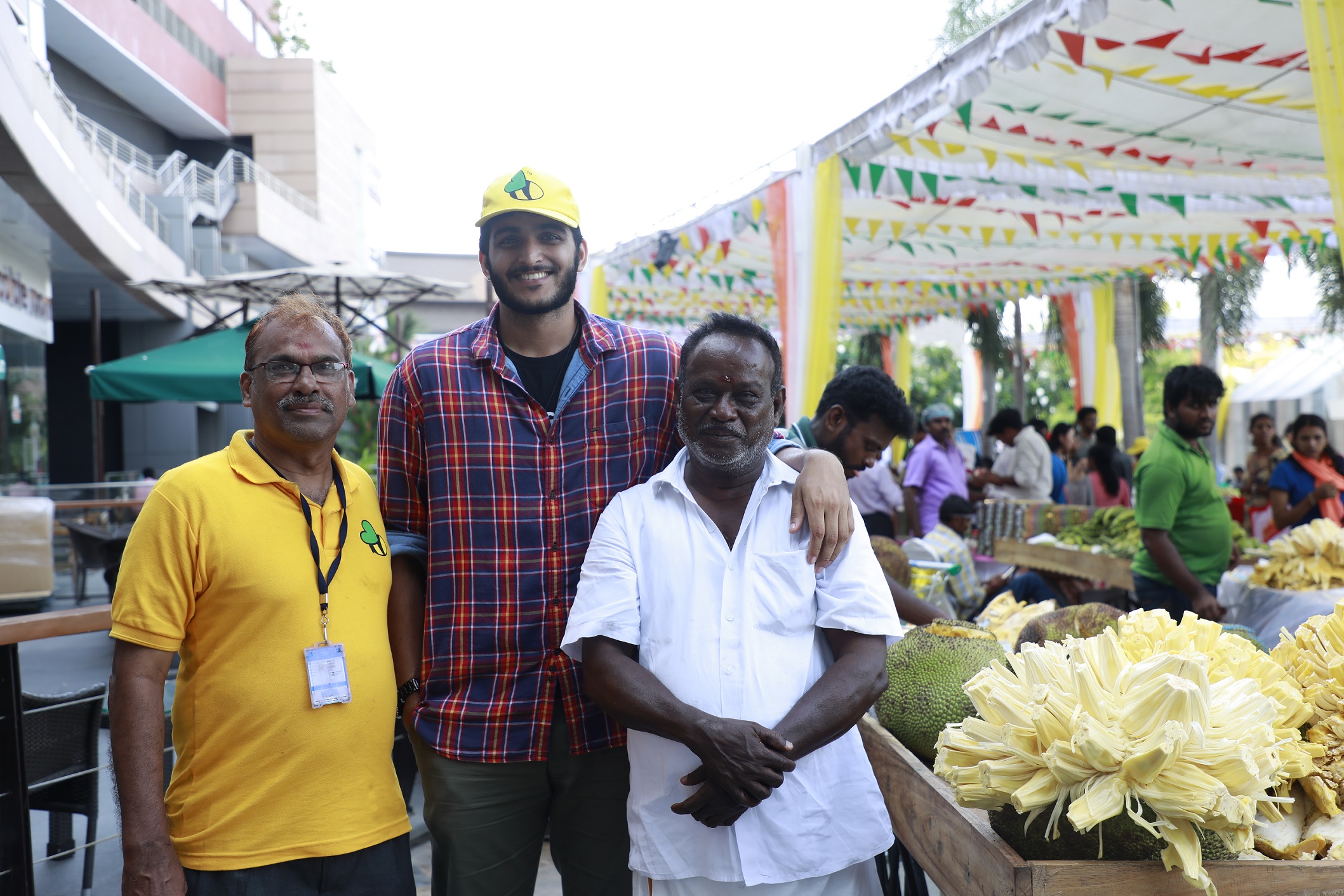 As any other functioning enterprise, WayCool too has its own set of teething problems that this industry brings, given the relative lack of control on supplies. Dasari explains that factors like unseasonal rains have caused serious price fluctuations in fruits and vegetables.
To counter this, WayCool has tried to maintain consistent sourcing from its farmers at fair prices, while ensuring the customers on the front end get substitute products in the form of pastes and purees, etc.
"The goal is to bring consistency to farmers and customers both while ensuring that the company's social impact goals are still being met. To drive this, many poka-yokes are put in place to ensure that errors are minimised, and there are enough cross-checks across the supply chain," says Dasari.
On the other hand, the primary challenges that they faced initially include an insufficient scale to engage meaningfully with farmers, the unpredictability of demand and friction in operations that prevented scaling. While the first two challenges were addressed gradually as they started scaling up their operations, the third required significant investments.
Technology is a big aspect which has made Waycool's operations smoother, building a transparent and efficient supply chain. On the supply side, there is a heavy reliance on forecasting tools and crop planning software that has been built. Each individual crate is barcoded and traceable back to the source, product handling in Distribution Centre is automated. This automation has helped WayCool become far more efficient both in terms of speed of product handling, and in terms of cost incurred.
While information technology plays a large role in scalability, Dasari said that this industry requires physical operations automation as well – products are heavy and unwieldy, and the sheer physical work involved in moving produce around makes it non-scalable beyond a certain level – both due to the effort and errors.
"We look at farmers more as entrepreneurs and business owners when we engage with them," signs off Dasari.
---
Pictures Courtesy: WayCool Foods
(Edited by Saiqua Sultan)
Like this story? Or have something to share?
Write to us: contact@thebetterindia.com
Connect with us on Facebook and Twitter.
We bring stories straight from the heart of India, to inspire millions and create a wave of impact. Our positive movement is growing bigger everyday, and we would love for you to join it.
Please contribute whatever you can, every little penny helps our team in bringing you more stories that support dreams and spread hope.