For Huveta, a 40-year-old housefather at a juvenile observation home in Phek town, Nagaland, life revolves around guiding minors, who have been caught on the wrong side of the law, to better integrate with society.
Offering them a positive direction in their lives, he teaches these boys basic ethics and social etiquettes like any father would.
---
On Raksha Bandhan, check out this carefully designed clay rakhi that is plantable, comes with a biodegradable planter and a packet of soil! 
---
Besides this job, Huveta's life remains dedicated to taking care of Violet (name changed), his 46-year-old elder sister, who has been living with an intellectual disability since childhood.
With their parents passing away early and their older siblings moving away from their home, he has raised her under extremely trying circumstances.
"After graduating from college in 2001, I ended up doing odd jobs here and there. There were a lot of problems in my family. Since I went to college outside my village (Lozaphuhu in Phek district), I couldn't stay with my sister all the time. During this time she was impregnated a couple of times by some men, but except for one, none of them came to claim their children. My only brother who remained unmarried had earlier helped me run the house, but he too passed away in a road accident," he says, to The Better India.
Since she is in no position to take care of her children, a boy and a girl, Huveta had no choice but to take over. "My sister suffers from a form of intellectual disability. She cannot speak properly, understand reason as we do and cannot explain the reason why she does certain things," he says.
Back in his early 20s, he was often teased by his peers for being a responsible father, while they were out and about enjoying their lives.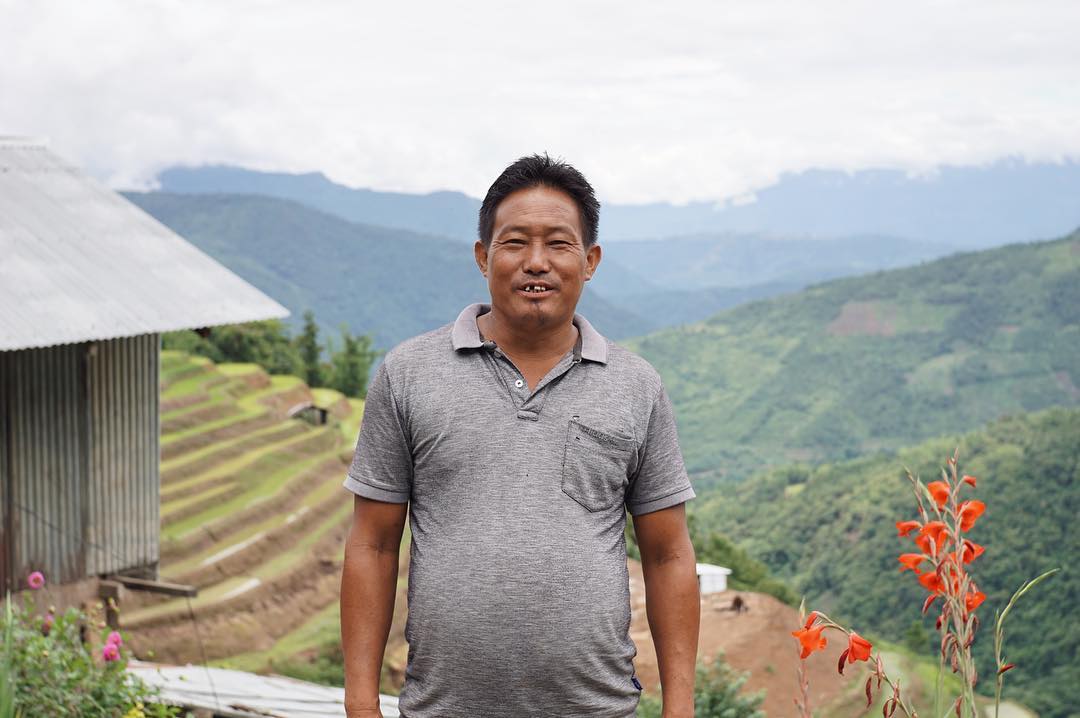 "All that comes to mind when I think of my past are tough times. I was still young, but I had no time for marriage with all the responsibilities I already had at home. I was always on the lookout for work even at night despite working the whole day. I won't lie; sometimes, I wanted to run away; that way, I would be free to do whatever I wanted and only work and earn for myself. But I knew if I left, no one would be there to watch over my sisters. So I stayed," he tells Humans of Nagaland.
Despite his struggles, Huveta stood tall and worked hard to have food on the table.
Fortunately, in 2016, he caught a break with a job in the observational home, which has provided a stable income. The following year he got married and was blessed with a son last November.
Dividing his time between his sister, her children, his family, and the juvenile home, life has become much less of struggle today.
"My life has become somewhat secure. I am grateful to be living a happy life," he tells TBI.
Appreciating Huveta's tenacity, Rina Ghose, the founder of Serendip Guardian, a non-profit working on mental health interventions in Dimapur and Kohima, says, "In a society where there so much of stigma associated with mental illness, sexual abuse (in this particular case) and having children out of wedlock, at no point did Huveta ever abandon his sister. For a brother to care for his sister, accept her children and take care of them is really heartwarming."
---
Also Read: Yamin Hazarika: Assam's First Lady cop, A Single Mom to 2 Kids & Icon to Millions
---
Through the Humans of Nagaland Project, the Serendip Guardians are covering one district each month so that they can bring out stories of resilience and mental health. They came across Huveta and his sister during their trip to Phek.
As is the case with many states, mental health in Nagaland does not receive the necessary attention, and there are just a handful of mental health professionals.
While Huveta did not entirely understand his sister's condition, what he did was stand by her when she needed him the most. Amidst all these circumstances, we have a brother who stood tall for his sister even though he could have quite easily left for a better life.
(You can follow Humans of Nagaland and Serendip Guardians here.) 
(Edited by Gayatri Mishra)
Like this story? Or have something to share? Write to us: contact@thebetterindia.com, or connect with us on Facebook and Twitter.