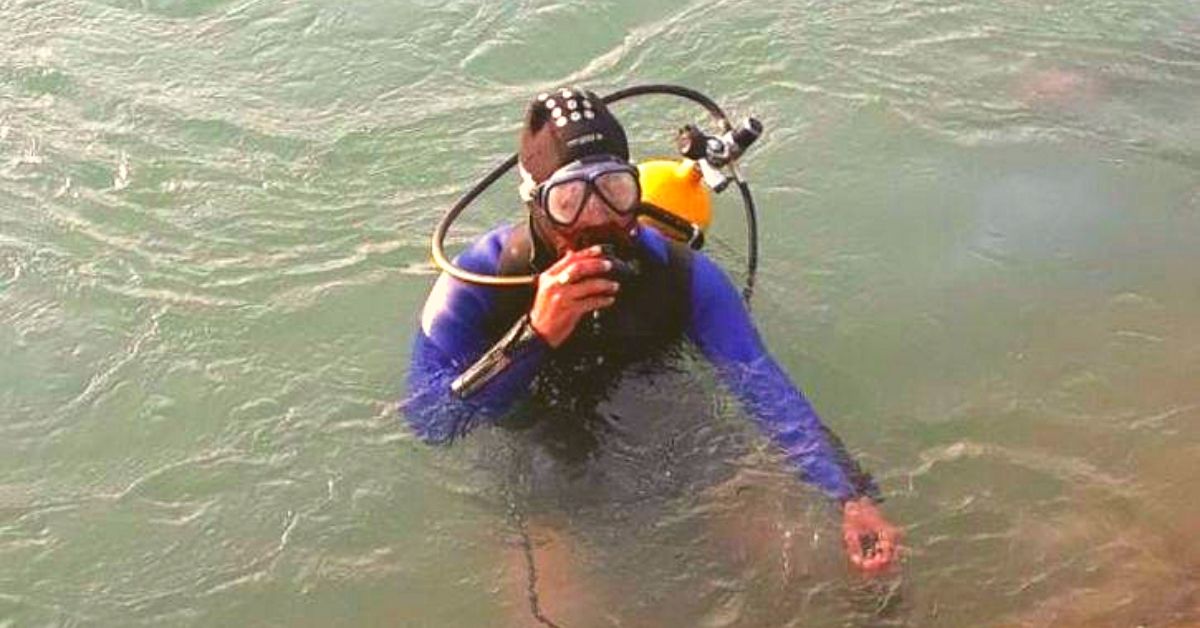 "Pargat Singh Sandhu is a wonderful human being. He does all of this for free. And now he is also training village youngsters, including his three daughters, to become expert divers and swimmers," says #Haryana IPS officer Astha Modi who recently honoured the man. #Respect #RealLifeHero
Pargat Singh Sandhu is a legend in his native village of Dabkheri in Kurukshetra district, Haryana.
Popularly known as 'Pargat Gotakhor,' which translates into diver or swimmer who fishes out things from deep water, he has, since 2005, saved the lives of 1,658 people, retrieved thousands of corpses for families to perform their last rites and captured 9 crocodiles that have been rehabilitated at a local crocodile park.
These crocodiles are anywhere between 8-10 feet. In addition to targeting grazing animals, they terrify residents as well.
"We (the village residents) had spoken to a few officers and the administration about the crocodiles that used to attack the cattle. So, we decided to make nets and catch them," says Pargat, speaking to The Better India.
---
Clay matkas are a time-tested way of storing and cooling water, and you can enjoy this ancient technology, with a modern twist, by opting for clay bottles.
---
What's particularly remarkable about his work is that Pargat does it without expecting any monetary compensation. More impressively, he has no formal training in capturing these massive beasts, but he said he is always keen and careful.
"Kurukshetra has several irrigation canals and waterways and people often accidentally drown or commit suicide. Besides, these canals have crocodiles and pose a threat to the local population. Apart from saving people who have either attempted to commit suicide or accidentally drowned, Pargat has done a phenomenal job of recovering dead bodies for families who need closure. He has also caught crocodiles and handed them over to the Forest Department, without harming them in any way. Besides, he is also training young divers, including his three daughters, from his village and other neighbouring villages to become expert divers and swimmers. He does all of this without taking any money and is selfless about it. What a wonderful human being!" says Superintendent of Police Astha Modi, speaking to The Better India.
Earlier this week, she felicitated him for his work.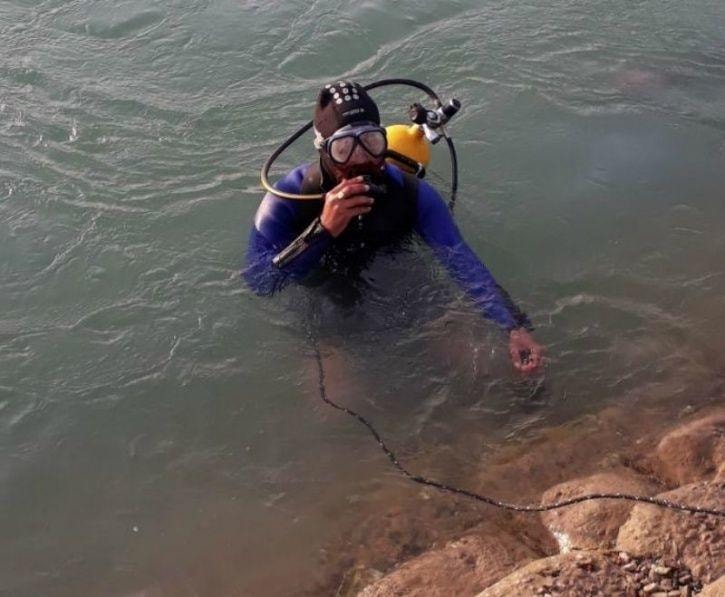 What inspired Pargat to take up this initiative in the first place?
"My grandfather drowned in a canal. He struggled and screamed for help as the water swept him away. I tried to follow and catch up with him but couldn't keep up. Watching him die affected me, and I thought, 'if I knew how to swim, I could have saved his life.' That is when I started this line of work. Subsequently, I learnt how to swim while taking our buffaloes to graze near the canal," he recalls.
Today, every summer he trains 200-250 kids from his village and neighbouring areas to become expert divers and swimmers.
What's particularly inspirational about his work is that he brings closure to families who have lost their lost ones to drowning, and charges them absolutely nothing.
"If you travel from Punjab to Delhi, you'll find divers at each corner. But they have a way of making money by taking wallets off of dead bodies, stripping jewellery, etc. I don't do that. Divers also charge up to 1.34 lakh for each dead body from the families, but I have been doing this for free for the last 14 years," says Pargat.
Naturally, his work has received a lot of support from ordinary residents in not just nearby villages, but NRIs as well.
In fact, recently a few NRIs in Canada, upon hearing about his work, delivered a complete diving kit, alongside a stretcher to carry dead bodies. For his daily income, he sells milk, which he receives from the small herd of livestock he owns.
Earlier, support from the administration wasn't very forthcoming, and he fully understood this in October 2018, when a road accident left him and his wife severely injured.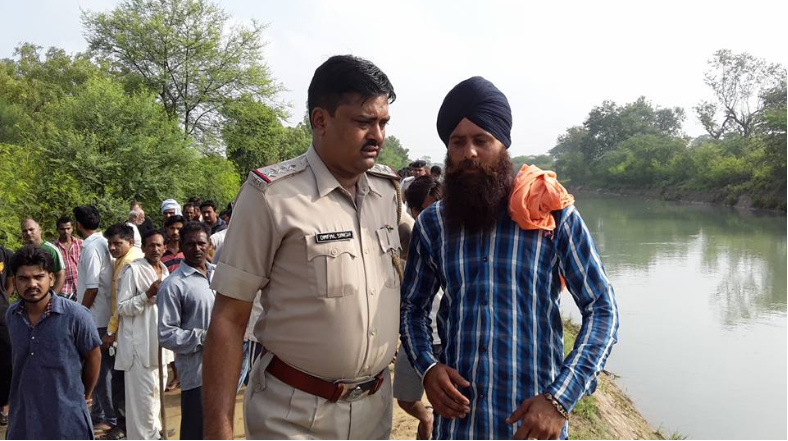 "Ever since I began this work, I never expected anything from the government or the local administration. In 10 years, they gave me a job for just three months but cast me away. After that, I knew I won't ever get a government job come what may," he says.
However, the administration's attitude is seemingly changing.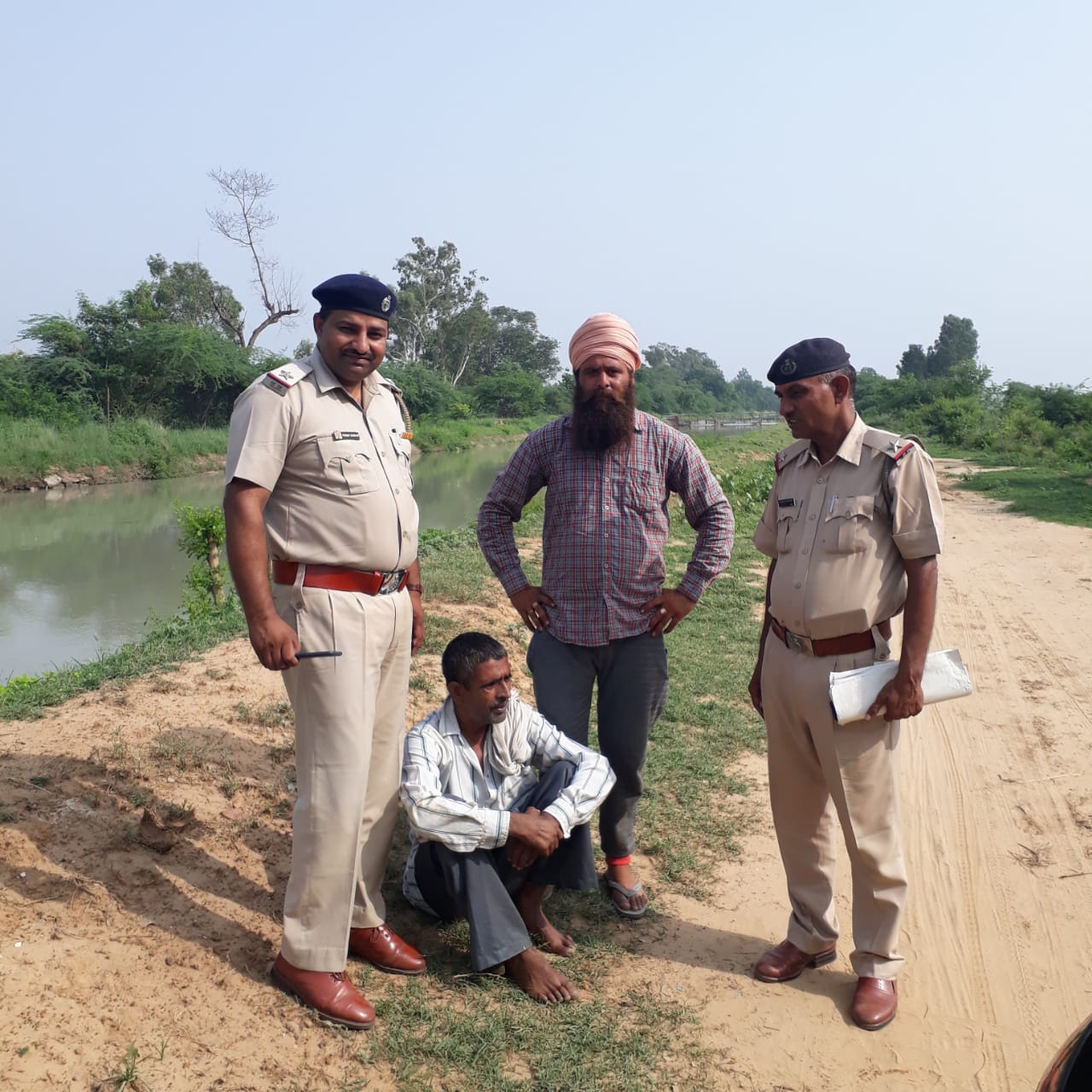 "We have rewarded him financially instead of just giving a commendation. Although I've been here for just a couple of months, I've seen his work personally. Without a stable source of income and three daughters to support, we help him financially whenever we can alongside other local institutions," says SP Modi.
---
Also Read: Andhra Engineer Spends 70% Of Her Salary to Clean 2 Cities & Make Them Poster-Free!
---
However, balancing his service obligations and looking after the family is taking a toll.
"I also have to look after the future of my kids. We will eventually need money for their respective weddings. Irrespective of family income, each wedding costs almost 7 lakh. That's the harsh reality. Due to these circumstances, there are daily disputes with the family, but I still try to help out people in distress," he reflects.
God knows, he needs all the support because what he's doing is truly special.
(Edited by Gayatri Mishra)
Like this story? Or have something to share? Write to us: contact@thebetterindia.com, or connect with us on Facebook and Twitter.