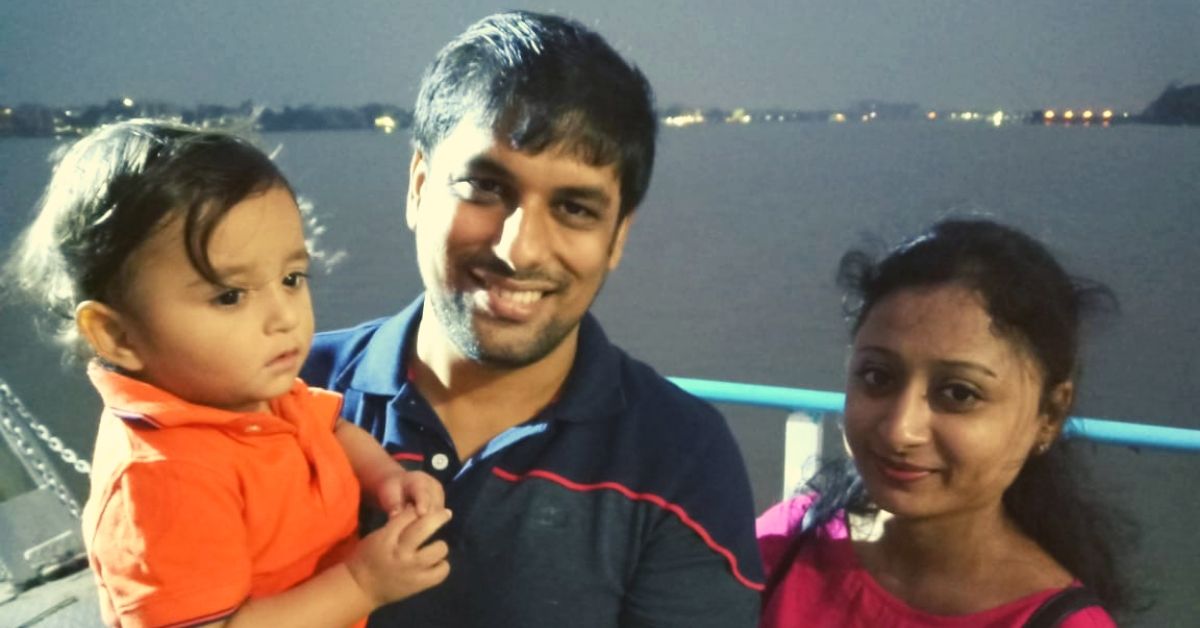 Just a week before he appeared for his Prelims, Saurabh Bhawania became a father. He did not miss his son's vaccination and special moments nor did he compromise on his studies. Here' how he cracked UPSC!
'Meri zarooratein kam hai, isliye mere zameer mein dum hai' (My needs are very less, and that's why my conscience is strong)
This rousing dialogue from the action-packed movie 'Singham' is Saurabh Bhawania's philosophy, of life which he hopes to live up to while discharging his duties as an Indian Administrative Service (IAS) officer.
---
Love taking your work with you wherever you go? Check out this lightweight backpack that can be converted into a study table here. 
---
A native of Dumka district Jharkhand, Saurabh cleared the UPSC Civil Services Examination (CSE) in 2018 with an All India Rank of 113. The 32-year-old scored third highest marks (201) in the interview round that took place in April this year. Saurabh cleared the competitive examination in his second attempt after he failed to crack the Mains in his first attempt in 2017.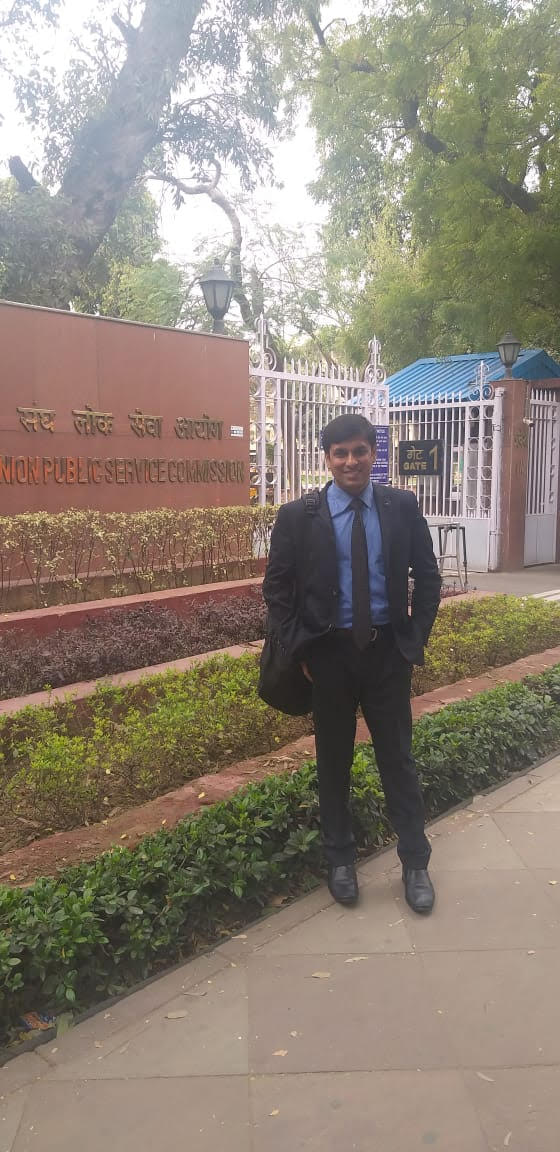 Forging ahead despite many concerns, objections and 'it's not a good idea', Saurabh topped the competitive exams while being a full-time parent and a working professional in the Reserve Bank of India (RBI).
Life Before UPSC
Born and raised in a joint family that lay emphasis on education, Saurabh grew up perfecting the balance between studies and extracurricular activities.
My childhood was sans internet. I was provided with everything, and my childhood was a balance between my studies and interests. I could never compromise on cricket, poetry and books at any point of time in my life, including now, Saurabh shares with The Better India (TBI).
Saurabh's academic life was pretty much on an auto-pilot mode. He moved to Kolkata and pursued a bachelor's degree in Commerce from St Xavier's College and later, went for CA and CS followed by an MBA from the Faculty of Management Studies from the University of Delhi.
He worked Capgemini for 1.5 years before joining RBI Kolkata in December 2016. His wife, mother and father also moved to Kolkata to be with him.
It was during his preparations for the RBI tests and interviews when Saurabh realised his interests lay in more than just banking. So while studying for the tests, Saurabh also capitalised on exploring the do's and don'ts of UPSC.
"I liked my job and banking was and is still interesting for me. But I always wanted my work to benefit people. Multiple factors advanced my liking for UPSC. My father owned a printing press where government officials often visited. He always held high regard for them," he says.
One of the biggest influences for him was a District Collector of Dumka who interacted with people to understand their problems, "I saw a genuine curiosity [in her] to find out people's problems and resolve them. She tried very hard to bridge the communication gap between the people and the government. Back then, I wished to be like her."
Saurabh had casually mentioned UPSC to his wife Parul once, but then he got busy with his RBI job.
'What happened to your IAS dreams?' asked Parul a few months later.
I had just turned 29 when I joined RBI, and so for me age was like a time bomb. It was now or never. I decided to take a risk and start preparing for UPSC. My wife and father, as expected, became my biggest cheerleaders. Meanwhile, my mother had certain reservations, he smiles.
Two months into the preparations, Saurabh received the happy news that he and Parul were expecting. And like all expectant parents, Saurabh and Parul's responsibilities had increased, but the duo was firm on Saurabh's dream. He looked at parenting and his full-time job as an advantage as each second of his life had become more valuable.
Preparations: Reading Books In Clinics & More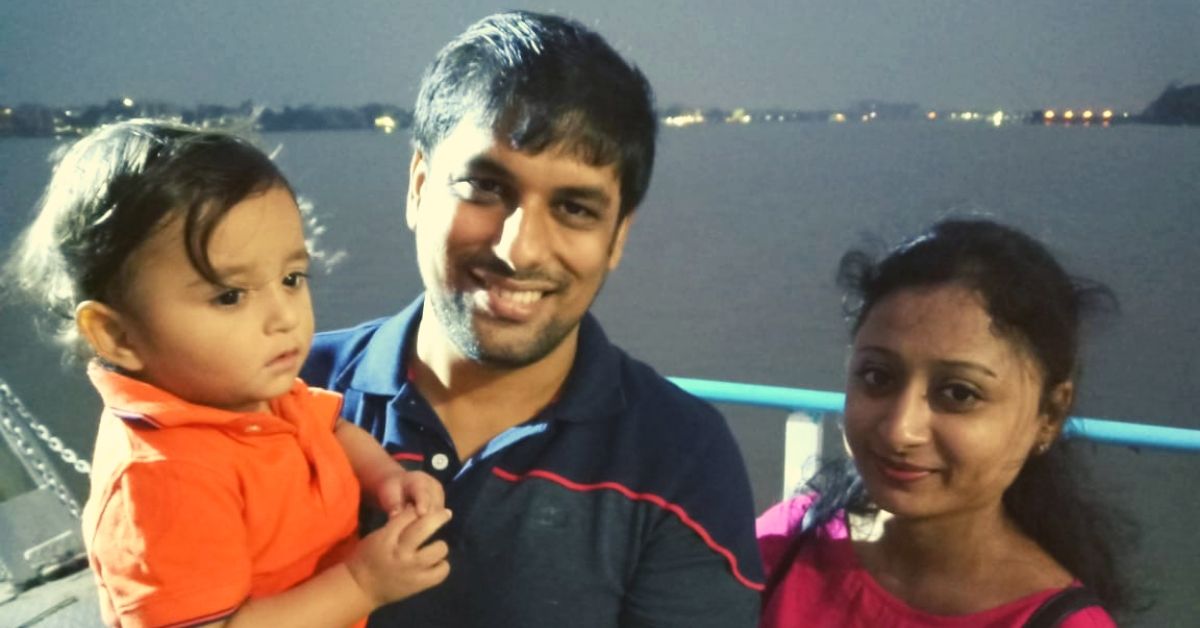 It took Saurabh nearly four to five months to get into the cycle of decoding study patterns, the preparation strategy, and memorising the content. Since there was no time left to join classes, Saurabh relied entirely on self-study.
Dedicating around nine hours a day is a standard plan adopted by most civil services aspirants. But due to a full-time job, Saurabh could only clock in four to five hours daily.
Setting a routine was the most challenging part, "Despite having a knack for Commerce, I chose Management as my optional. That was my first mistake. Beating myself up for not studying for five hours at a stretch was another," says Saurabh.
Saurabh dropped the rigid approach and started studying whenever he would get time. "If I did not wake up early, I would cover it up by studying at night. I also used my coffee and lunch breaks for scrolling through the news. I tried to end the psychological pressure by thinking of ways to make up."
Just a week before Prelims in June 2017, Parul delivered a baby boy, and Saurabh balanced his responsibilities well during this period. "I was never a fan of last-minute studies anyway, so my baby boy did not affect my preparations in any way. In the hospital, I was with my books right next to my wife and Pranav throughout."
His hard work paid off when Saurabh cleared the Prelims with 117 marks and went straight to prepping for MAINS. But now his time had further divided among his family, work and studies.
This propelled Saurabh to work out how to strike a balance between General Studies (GS), Optional, Ethics and Essays. "Optional has the potential to fetch 60 per cent or more marks, and the questions on ethics and essay are more technical-based. I focussed more on these subjects."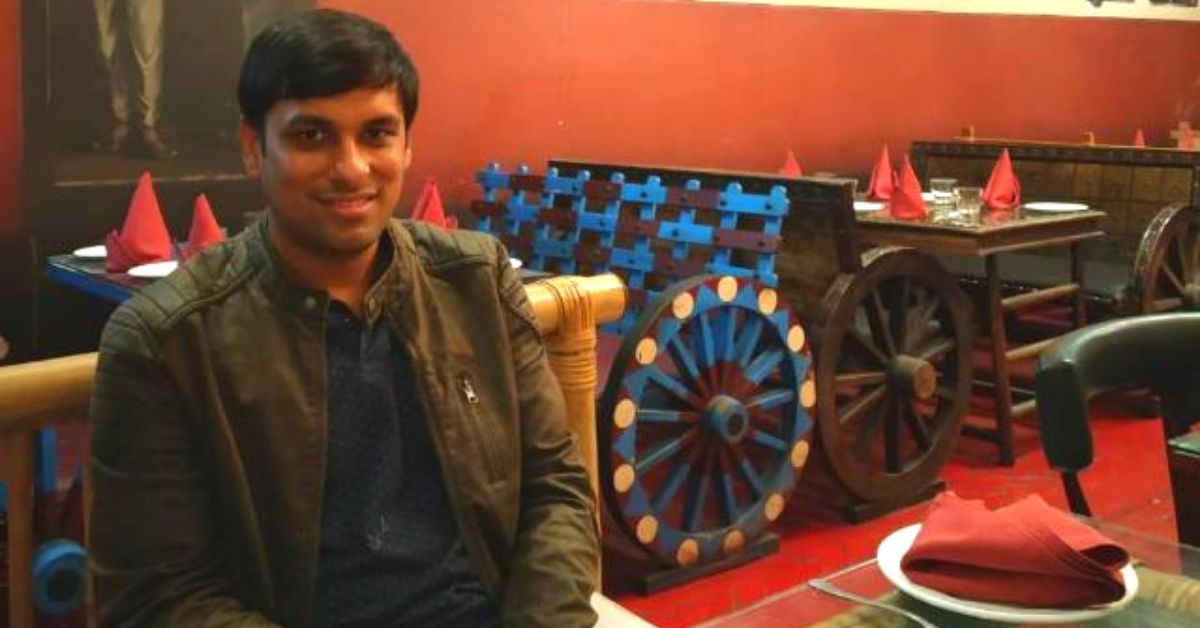 Saurabh made sure he did not miss out on hospital visits or special moments with Pranav. He installed news apps on his phone and found interstices between putting his child to sleep or waiting at the clinic.
However, appearing for the Mains was a wake-up call for Saurabh, "I had almost forgotten how to write in a limited time. My answers were not structured well, they were lengthy and mainly were irrelevant to the questions."
"Completing entire syllabus was not possible anyway, so I tried studying only a few important topics. It was my self-consolation mode that helped me remain calm and composed," Saurabh adds.
Falling short of 50 marks, Saurabh did not clear the Mains. His first thought was to give up, "Preparation took a toll on me. I already had a stable job, but something told me to give it another try. This time I had to eliminate the wrongs."
Sadly, Saurabh had lost his father during this time and found solace, assurance and encouragement from his uncle, Dilip.
Saurabh began preparing anew for UPSC 2018, and this time he had a more organised and practical plan which included spending time with his son, being with him during vaccinations, giving a 100 per cent at his job and looking after his family.
He began with attempting several online mock tests and wrote down all that he had learnt.
No matter how good you are, answering in a structured way is very crucial. Preparing diagrams and flowcharts helped a lot. Mock tests gave me the confidence to answer efficiently in a limited time. I told myself that I had to answer the same way in the exam hall.
While he tried to lessen the pressure on his studies, the work at his office increased. There were days when he had to skip his preparation altogether. Believing that he had nothing to lose, Saurabh trusted his instincts and appeared for the Prelims.
And he cleared it!
A few months later, he appeared for the Mains and sailed through with 814 marks out of 1750. His biggest fear was now over.
"I have given several interviews, and so the interview part was much easier for me than the Mains. I already knew all I had to do now was to clear the Interview round. Taking no risk, I joined classes," he says. Fortunately, the teacher was flexible enough to accommodate Saurabh anytime during the day. He even made friends at classes who would sit together and help each other work on their drawbacks.
Finally, the interview day arrived. He left home fully prepared and confident. A bit of nervousness did creep in as he was the first to appear for the Interview.
I was hoping not to be the first one, but fortunately I gave the Interview without a nervous breakdown. For the first few minutes, I had goosebumps, but the people taking the Interview made me very comfortable, he shares.
"From asking about issues in West Bengal and Jharkhand to the solutions about improving India's economy, the questions were like a jackpot!" he beams.
After the Interview, Saurabh focussed on his work and gave as much time as possible to his little one. "I had no expectations, and I knew I had my job to fall back on."
On 9 April 2019, he received a news that changed his life, "I had cleared the Interview. In my wildest dreams, I had not imagined getting the third highest marks in the Interview round and an AIR of 113. It was overwhelming and unbelievable."
Two months later, Saurabh quit RBI. For now, he is dedicating all his time to his family before he moves to the Lal Bahadur Shastri National Academy of Administration, Mussoorie by August-end.
Age and Status Are Not Obstacles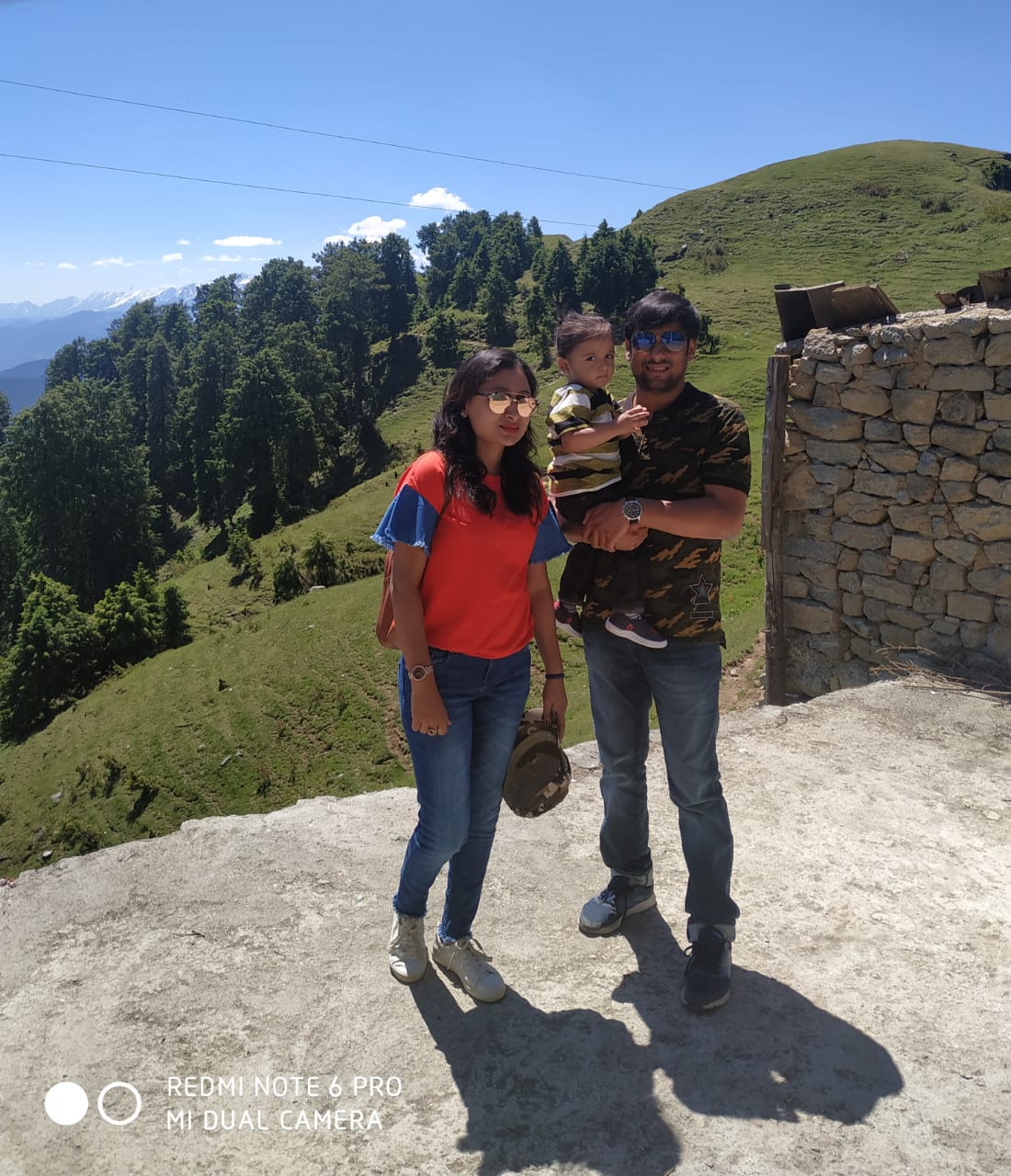 "It does not matter if you are a parent or a working professional. Taking out five hours is not impossible. All you have to do is sustain the momentum. Do not let a small headache or a family function come in your way. Willpower and discipline are two of your biggest strengths, exploit it wisely. Set your goal and embark on it without fear and doubts," says Saurabh.
Tips & Tricks
Just like serving people, UPSC preparations cannot be on a blanket approach. Each problem has to be addressed subjectively. Always keep a backup option so that even if you do not clear it, it is not the end of the world. Be careful in choosing your optional and focus on the writing practice. Maintain the continuity, and you are halfway there.
Saurabh's journey proves that age or even a time crunch is no bar to clearing one of the toughest exams in the country. Experience and the right mental attitude can prove to be your best assets.
Had it not been for my years of experience with which I took every step, I would not have cleared it in my second attempt. The struggle throughout has helped me in some or other way. Age was in my favour, Saurabh signs off.
(Edited by Saiqua Sultan)
---
Also Read: Interview to Essay Paper in Mains, IAS Officer Shares Strategy to Ace UPSC Exam
---
Like this story? Or have something to share?
Write to us: contact@thebetterindia.com
Connect with us on Facebook and Twitter.
We bring stories straight from the heart of India, to inspire millions and create a wave of impact. Our positive movement is growing bigger everyday, and we would love for you to join it.
Please contribute whatever you can, every little penny helps our team in bringing you more stories that support dreams and spread hope.
Tell Us More