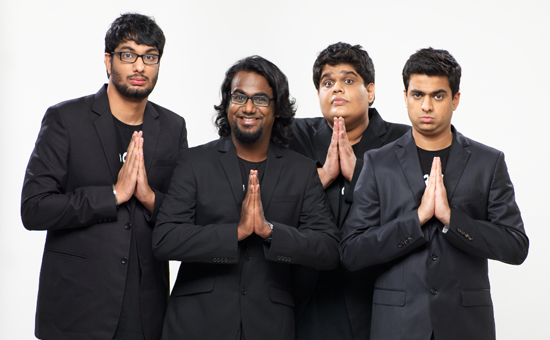 #AIBRoast might have been offensive, vulgar, a little forced and not so funny at a few places, but here are five reasons why Shreya supports the AIB Knockout.
---
In the MY VIEW section, we highlight some of the most pertinent and interesting letters and opinions sent to us by our readers. Have something to say? Write to us: contact@thebetterindia.com with "MY VIEW" in the subject line.
---
#AIBRoast might have been offensive, vulgar, a little forced and not so funny at a few places, but here are five reasons why Shreya supports the AIB Knockout.
Unless you don't have access to internet at all, you must be aware about the much talked about All India Bakchod (AIB) Knockout, the Roast of Ranveer Singh and Arjun Kapoor.
The first-of-its-kind concept in India involves insult comedy called "roast" which has become quite a trend in the west. When AIB, a popular YouTube channel, thought of bringing this concept to India, we assume that they were aware of both the positive and the negative aspects of the concept. But little did they know that the live show will create such a huge stir, and that too mostly on the negative side.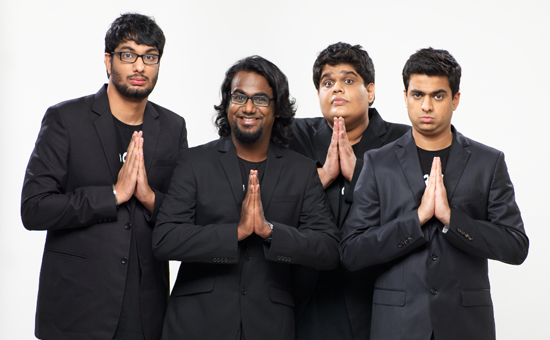 The show had eight panellists and 'Roastmaster' Karan Johar roasting the actors Ranveer Singh and Arjun Kapoor. Attended by a huge live audience, the entire amount generated from the show was given to different charities.
The #AIBRoast which was released on January 28th on AIB's official YouTube channel quickly went viral and was seen over eight million times before it was pulled down on the night of February 3rd due to legal intervention and several complaints filed against the show.
While a larger section of the society enjoyed the insult comedy, where some of the biggest superstars were exposed and given a treatment they never imagined, many people raised objections to its "explicit" content.
---
---
The much hyped event started with a statutory warning that the show will be full of "filth" and more. We believe that the show was true to the warning, it sure was full of content that is very rare to see on a public platform.
I do think that somewhere the jokes went too far (and were repetitive too).
I do agree that sometimes the "vulgar" language and slangs were unnecessary.
I do think it was a bit pretentious in some places and even a bit forced.
And I do think that when a public figure is doing anything in front of the masses, he or she has some responsibility on the language they use and the way they portray themselves as many people look up to them.
But, above all, I also think that it was a brave chance the team took and it did take Indian comedy to a different level. Here are five reasons why I support the AIB team and the Roast.
1. It gave a new meaning to "Freedom of Speech"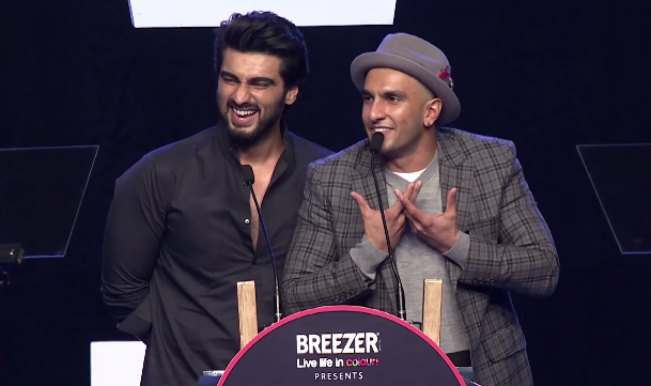 How often do you see your favourite stars loosening themselves and taking all the grilling in good humour? How often is the bitter truth thrown at their face blatantly and they are still ok with it? And how often do we get to see some of the most controversial things said out loud in public so freely? Well, AIB broke the walls and said everything out in the open which most of us say in closed rooms. When the participants do not have a problem with what is being said about them, why is the "sensitive" mob all ready to declare a war?
2. It did warn you that the content will be explicit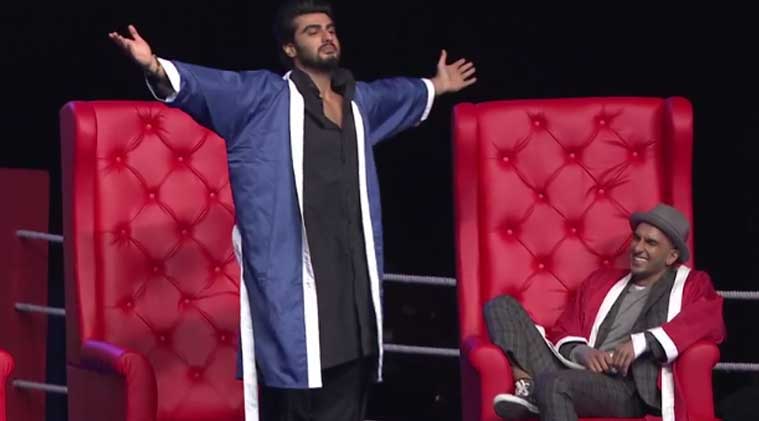 "Hey we are going to be very vulgar. If you don't like vulgar jokes then please don't watch this video." They actually started the show with this warning.
As Karan Johar rightly said in his tweet –
Not your cup of tea…don't drink it!!!

— Karan Johar (@karanjohar) February 3, 2015
When the show raised curtains, there was a clear warning that the content is explicit and viewer's discretion is advised. Those who talk about such shows spoiling "Indian culture" should follow the warning and rather not watch the show in the first place rather than making a huge issue out of it, which is only making this more popular. Don't like it, why not simply ignore it?
3. It did break some stereotypes in a light-hearted way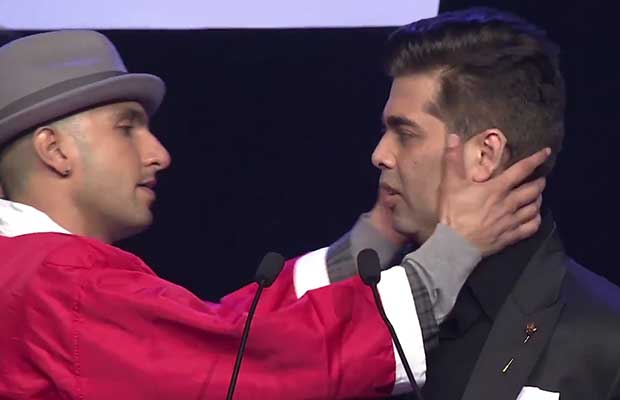 When our country talks about being more understanding towards the LGBT community, #AIBRoast did devote considerable amount of time in talking about Karan Johar's sexuality, which has always been a topic of discussion among the masses. When we talk about "coming out of the closet", why the raised eyebrows when it was done by AIB publicly? It did make one's sexual preferences more subtle and did not make it look like a big deal. Yes we all now know that Johar is gay. And so are other several thousand Indians, so?
4. It was shocking, blatant and did tickle some bones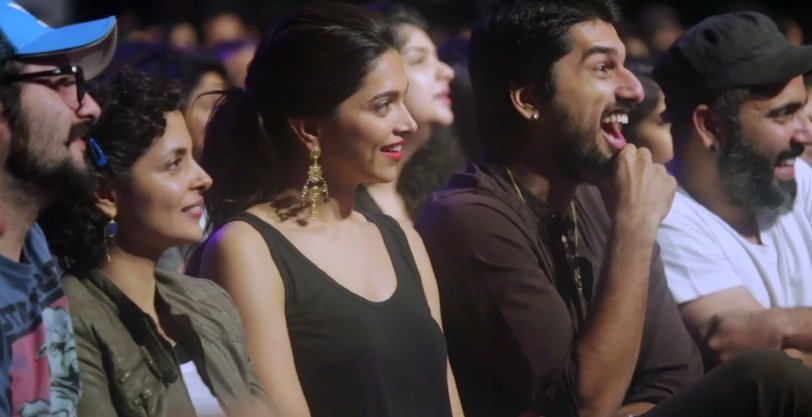 Well, no matter how much we deny it, we humans do enjoy making fun of other people. We do it behind their backs and AIB did it in front of thousands of people. While some of the jokes were racist, sexist and unnecessary, there were many high points in the show which made us laugh out loud. Their take on Alia Bhatt's IQ, Arjun Kapoor's education and Ranveer's reaction when Virat Kohli scores a hundred was pretty funny in a harmless way. With some "Omg, are they actually saying this in public" reactions to the shocking punches, #AIBRoast was a ride that many enjoyed.
5. It was all for charity
No matter how offensive it was or how many eyebrows it raised, people paid a lot of money to watch it live and the entire money went to the charity. The whole controversy will soon cool down but the money they donated will help the needy in the long term. It is high time we stop being "over-sensitive" about everything and pay more attention to some of the larger issues in the country.
When incidents like this happen, do we really think the entertainment industry in India will experiment on new formats of shows and comedy? Looks like we will have to make peace with Tarak Mehta and his Ooltah Chashma till then.
-Shreya Pareek
---
---
Like this story? Or have something to share? Write to us: contact@thebetterindia.com, or connect with us on Facebook and Twitter (@thebetterindia).
About the author:
Born with a hobby to travel, talk, express and write, Shreya gets to do all of that and is even paid for it! Interested in rural development and social issues, she dreams of actually bringing a change in society and writing a book of her own one day. When she is not preaching others about a better India she is busy watching movies and playing video games. Follow her on twitter:
@shreya08
We bring stories straight from the heart of India, to inspire millions and create a wave of impact. Our positive movement is growing bigger everyday, and we would love for you to join it.
Please contribute whatever you can, every little penny helps our team in bringing you more stories that support dreams and spread hope.