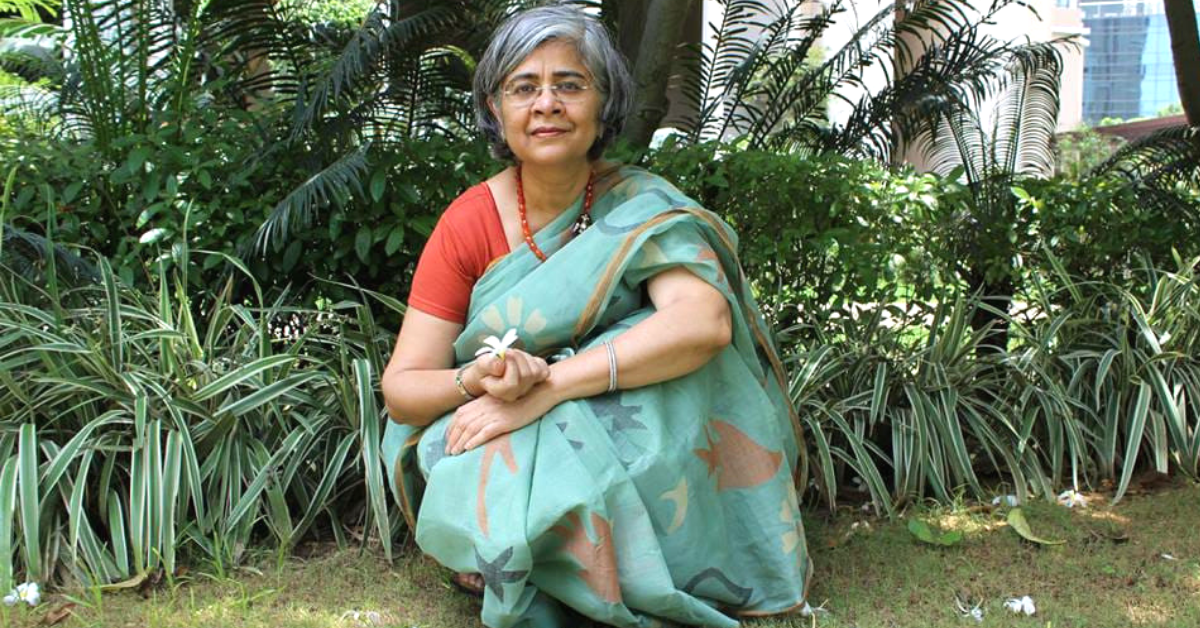 "Reliving certain moments and coming up with a different end might help people overcome trauma, and it also gives you the chance to look at the situation from another person's perspective."
Isha (name changed) used to get anxious very easily. She would also find herself getting angry without any provocation, and her husband and children would have to bear the brunt of her wrath. An otherwise happy person, Isha was unable to understand this behaviour.
A conversation with a friend prompted her to partake in a psychodrama session, where she found that the resentment and anger stemmed from deep-seated childhood trauma.
---
Sometimes to keep track of one's feelings writing it all down might be helpful. Why not start keeping a diary of your feelings starting today? You can buy this handmade jute diary from here.
---
Her father had been unable to give her the support she needed, during an incident when she was younger, and Isha carried that resentment with her all through her childhood and then adult life. In acting it out, she was able to both put a finger on it and come to terms with it.
The topic of mental health is undergoing a tremendous change in the way it is perceived and discussed. People are more open to discussing it, and as research improves, newer means of tackling our issues are making a real difference them.
Play-acting and drama are two such methods.
So, how do they help?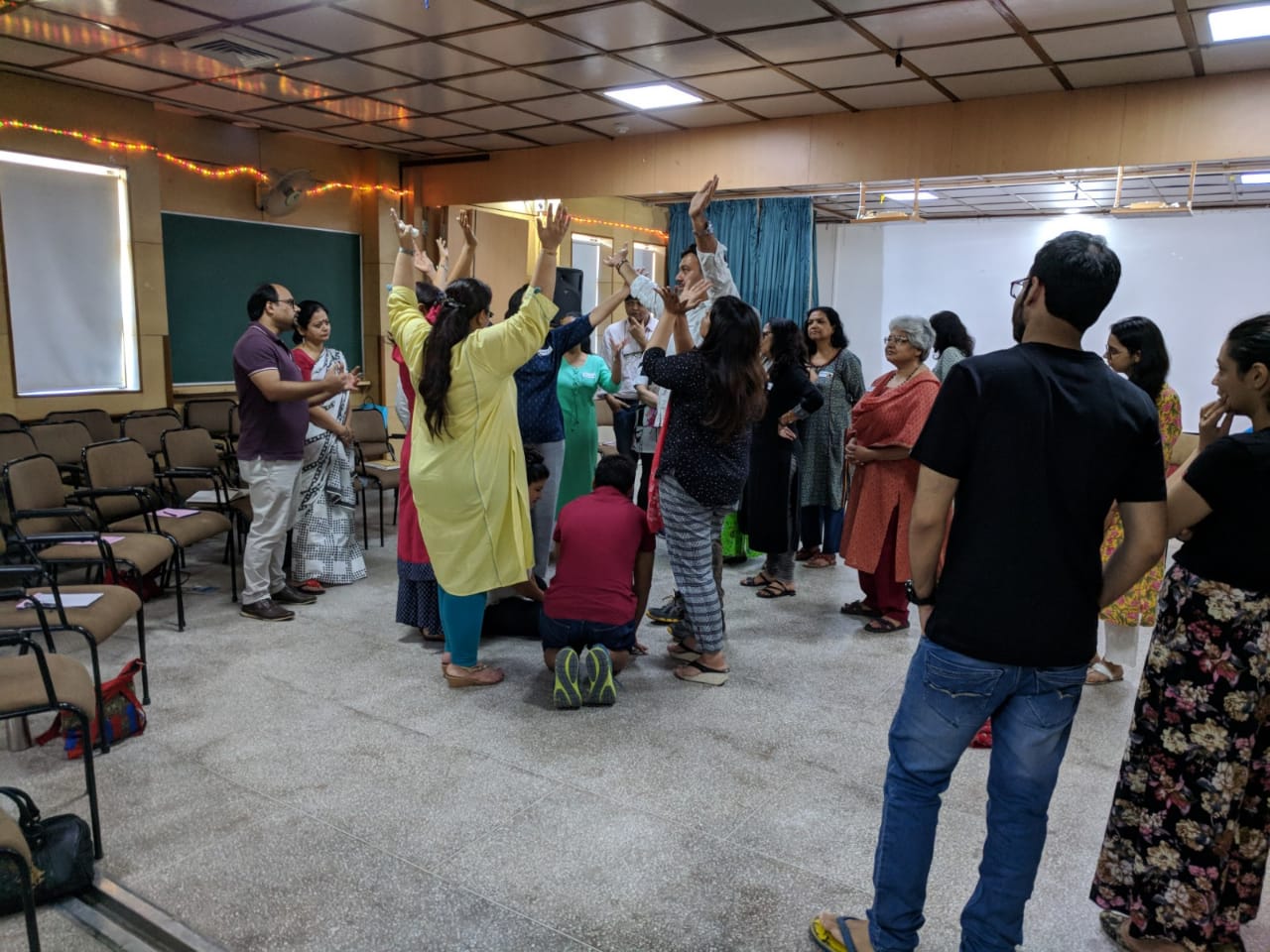 Rashmi Datt, one of India's three certified psychodramatists, says that the answer to dealing with trauma and suppressed memories could well lie in acting them out.
In this interesting conversation, she speaks about her own experiences which helped her understand the importance of an enhanced EQ (emotional quotient) and how it has helped people who overcome dead-end relationships, interpersonal conflict, self-doubt, and even handle office politics.
What does psychodrama entail?
Psychodrama is an action-based process that uses spontaneous dramatisation, role-playing, and dramatic self-presentation to investigate and gain insight into their lives.
In this method, which can be conducted in a group or as an individual session, you can act out a situation from your life, which has left you feeling vulnerable, angry, or anxious and take a fresh look at it.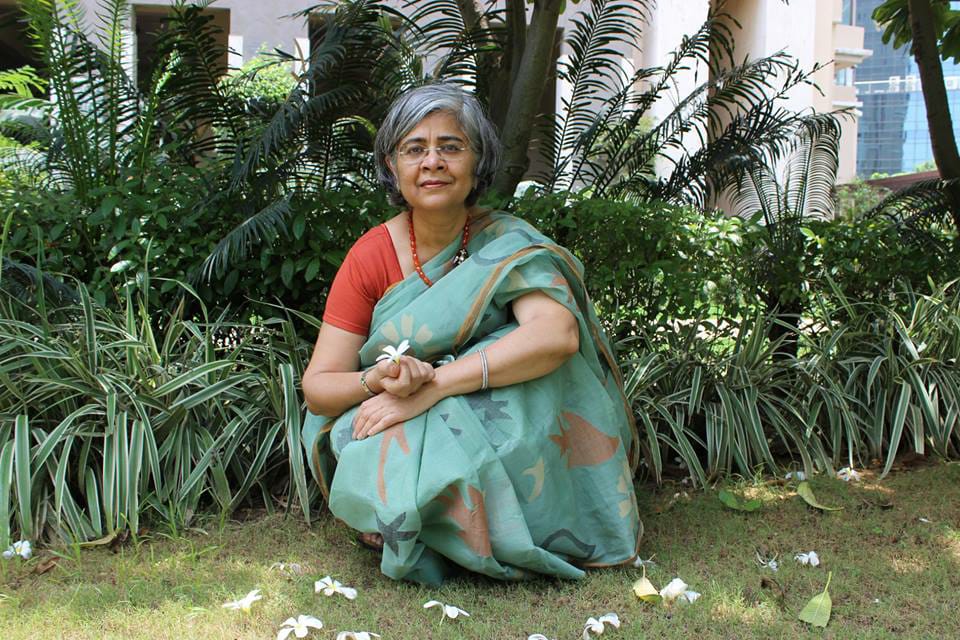 Here's what a session with Rashmi looks like:
Imagine a play, in which you also participate–the protagonist (in this case also the client) feels that the distance between her and husband is vast, she feels sidelined and sometimes gets the feeling that her husband deliberately walks away from her.
In the course of the play, as an audience, we see that one of the reasons for the distance could be the protagonist's closeness with her own mother.
The protagonist falls back on her mother so much that she never allowed anyone else to come into that space.
While enacting it, she is able to create an 'emotional distance' from herself, thus she moves from merely being an 'actor' to becoming a 'witness' and the 'director' of her play. When she role-reverses with her husband, she not only sees things from his perspective but also gets a sense of what she could do to behave in different ways to handle the situation of the 'absent husband'. She accesses different parts of herself, and instead of being 'stuck' in the role of the angry/ victimised wife, she accesses other parts of herself- like the 'negotiator', the 'fun-planner', etc., and
thus becomes more resourceful.
This is but one example, and Rashmi says that through the course of her work she has seen and helped many people.
We all have that one deep dark memory that we push away and hope that it never surfaces, and yet, it continues to manifest in unknown ways in our behaviour.
"Reliving certain moments and coming up with a different end might help people overcome trauma, and it also gives you the chance to look at the situation from another person's perspective," begins Rashmi.
Often one carries memories of an incident only with a single perspective—their own. However, in acting the situation out, it is possible to see it from other perspectives, and Rashmi claims that helps to come to terms with things.
How does psychodramatisation work?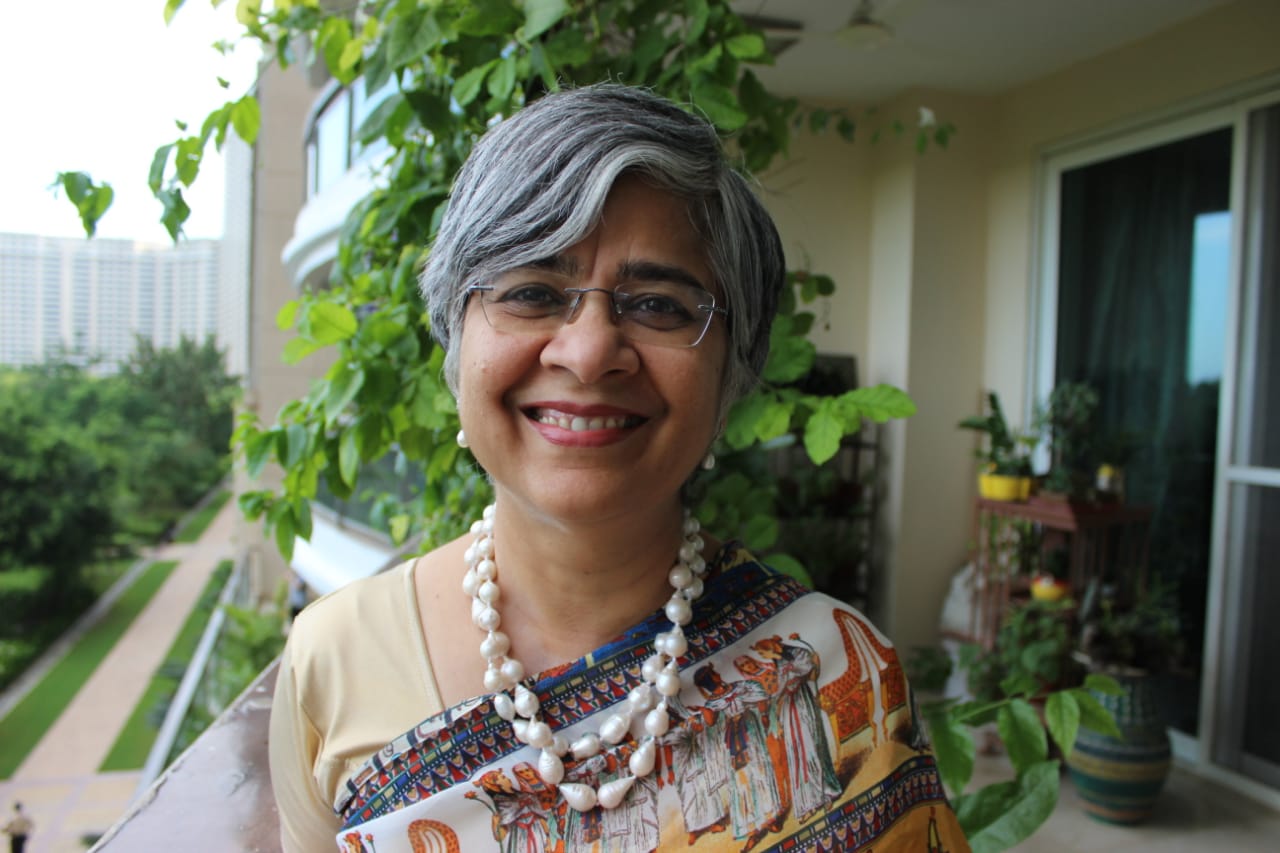 A session typically involves 10 to 15 people, in case of a group session, and it takes between 45 minutes to an hour. The client chooses a situation, and the same is enacted on stage—the client in the process picks members from the audience to be a part of that dramatisation.
For instance, if the scene being acted out involves parents, friends, siblings; then the client can choose these people from the audience.
For the best results, Rashmi says that one should be part of atleast 5 to 6 such sessions.
To understand the efficacy of this method, we spoke to 28-year-old Snehil Basoya, who is currently practising improv theatre in Bengaluru.
"I learnt about psychodrama from one of my theatre friends, and since I had no idea about it, I decided to enrol for my first 4-day workshop, which was being co-conducted by Rashmi. All I knew was that using drama as a tool, trauma and conflict was being worked on," he says.
When asked how it helped him, he continues, "I was very sceptical, but it turned out to be very helpful. Without wanting to delve into what my conflict was, I can say that being a part of the process, sharing it with the group, and doing the role-plays helped me see the situation from others perspective as well."
Snehil says that in those 45 minutes of being in character, he got to see different emotions that up until then he had been hiding.
"It was a realisation for me, and the best part was that I was looking at it as a third person. It was also a safe space for me to express my emotions, which perhaps I would not have done otherwise," he concludes.
Where it all began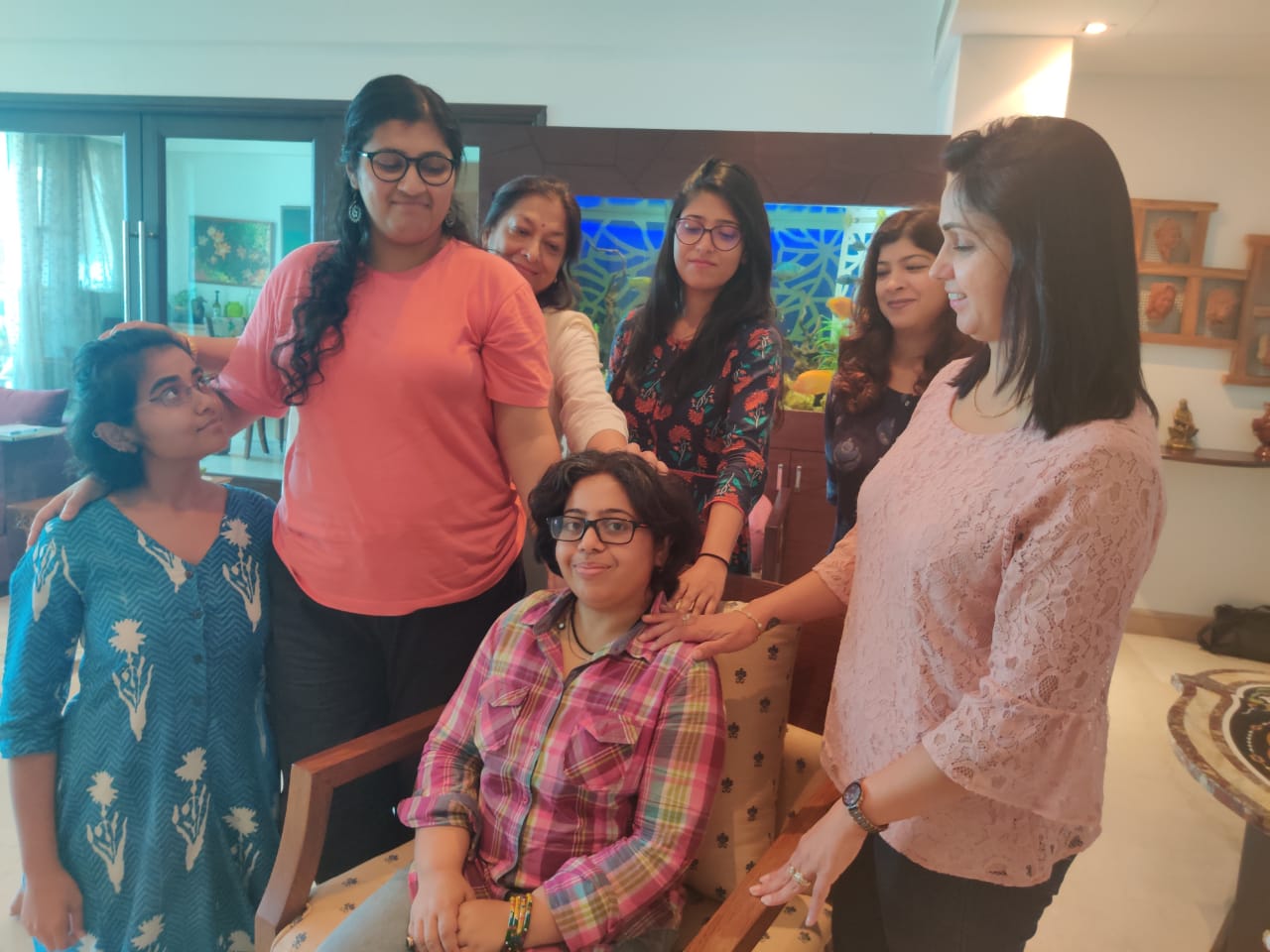 Rashmi started her career as an HR professional. Recounting one of the first few experiences that left an indelible mark on her, she says, "I remember being called in by the HR Director and asked to go visit one of our plants in Thane. I went in anticipation of being handed over some new project. I was instead told that one of my subordinates had resigned and the reason was that she was unable to work with me. That hit me hard."
Rashmi says that while she had no idea this was brewing, what deeply affected her was that she was the cause for someone wanting to quit. While she has moved on in life, looking back, she still regrets that she did not handle that particular situation well.
I ask her what she would do differently.
"For one, I would most certainly set up a meeting with Seema for a heart-to-heart chat. I would have learnt about what course corrections to make, and taken charge of my own leadership development," she says.
How can one become a psychodramatist?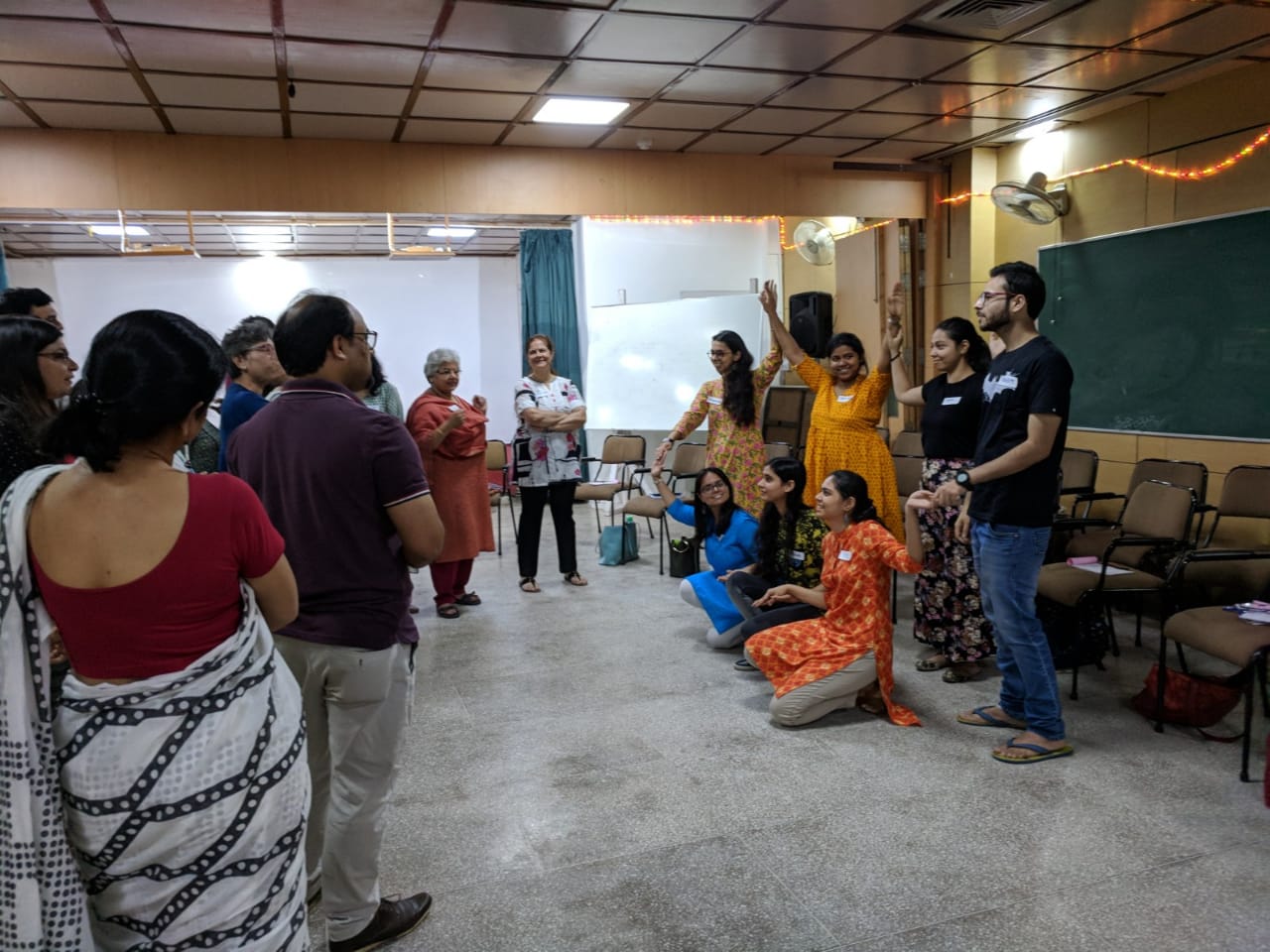 In India there is an organisation called Veda Drama, started about seven years ago by a German professor named, Dr Jochen Becker-Ebel. Having seen the impact psychodrama can have, he has been very passionate about bringing this to India.
Rashmi joined his centre where she worked for five years and says there are international certification standards that need to be fulfilled before one can become a certified psychodramatist.
"One needs to put in 120 hours of learning and practise, followed by an examination which one appears for as well."
It's after doing all this that Rashmi acquired her certificate to practise.
While in the traditional form of psychotherapy, one talks about the problem or conflict, in this form, one stands up and demonstrates what the conflict was. With the help of a chosen audience, the protagonist, with the help of the conductor (who is the director/facilitator) recreates the scene to help the protagonist understand it better.
So, where can this technique be applied?
Rashmi says, "It has many applications; in coaching, for example, you can do what we refer to as 'empty chair technique' and get your client to role reverse with the person she has a conflict with, it generates insights and empathy which helps one to connect with the humanness and compassion within the self."
Can one be aware of the various emotions one feels?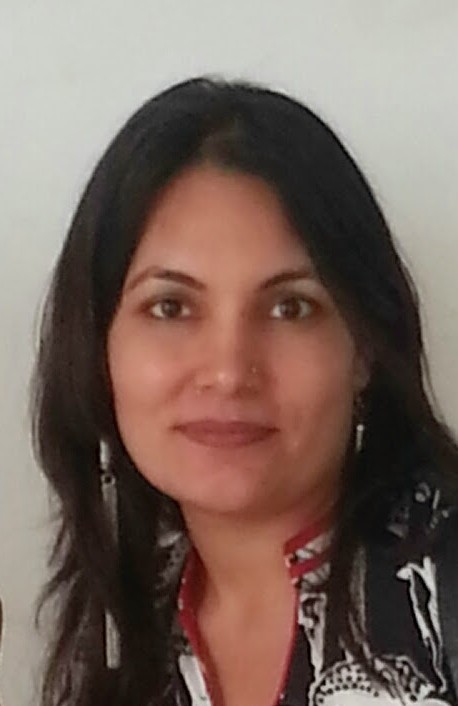 Understanding your own emotions and that of others is primarily what EQ is. Adding to that, Rashmi says, "Emotions are complex; some make us comfortable and the others uncomfortable. Learning to stay with the uncomfortable emotion and trying to figure out why it is that way can lead you to accept and approach situations in a better way."
Sadhana Mishra, a practising psychologist from Bengaluru, while commenting on this form of therapy, says, "It has been four years of me, personally, using this technique, and I have seen many patients benefit immensely. This is because we put ourselves in the shoes of the other person involved in the situation, and that helps us see it from that perspective."
Giving us an example, she says, "I had a client come to me after her boyfriend had broken up with her. It took her entirely by surprise and she wanted to find answers. During a role reversal exercise, she was part of, it came to light that as a girlfriend she was extremely submissive and gave in to everything her boyfriend said. She never put her needs and desires forward, which was one of the reasons why her boyfriend left."
Sadhana says, "Clients can see different perspectives and realise their emotions and needs much clearly. What was in the mind before becomes visible on the outside, making it easier to look at it more objectively. I would recommend this form of therapy."
When asked where she sees herself in the future, she says, "I see myself using this extensively in organisational training as part of the weekly organisational development sessions. I am the leadership development advisor at IIT Gandhinagar, and will be bringing my skill set to the students and staff there."
Rashmi can be reached at rashmi.datt@gmail.com, or you could contact her via her website here.
(Edited by Gayatri Mishra)
Like this story? Or have something to share?
Write to us: contact@thebetterindia.com
Connect with us on Facebook and Twitter.
We bring stories straight from the heart of India, to inspire millions and create a wave of impact. Our positive movement is growing bigger everyday, and we would love for you to join it.
Please contribute whatever you can, every little penny helps our team in bringing you more stories that support dreams and spread hope.