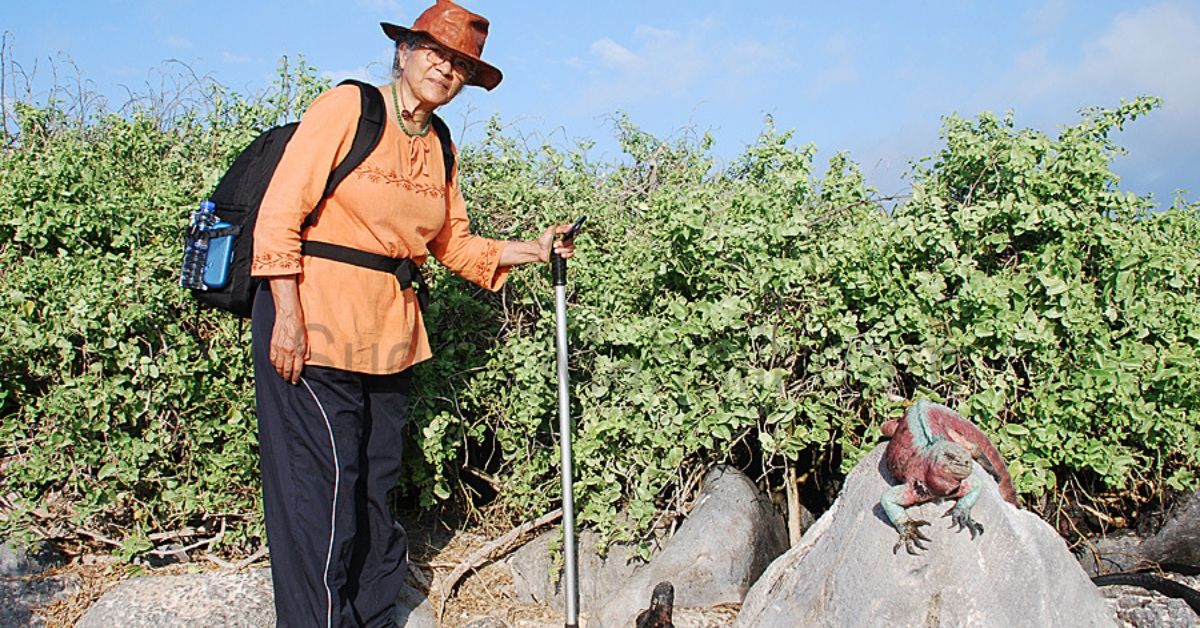 Armed with her backpack, travelling to remote locations, with no booking, living in youth hostels on a shoestring budget, the fearless explorer also moved on to writing a memoir of the adventures and misadventures these journeys in a book, The Travel Gods Must Be Crazy.
Sudha Mahalingam remembers something that her mother told her, many years ago, when she was a young girl growing up in Chennai.
"Sudha, if you want to bathe in the sea, you can't wait for the waves to subside. Do it when they hit you, because they won't ever stop. Similarly, if you want to travel the world, travel when you have other claims on your time. Even if you have children or other responsibilities, take the plunge and find the opportunity to travel. Why wait? If you want to do something, do it now."
---
Want to experience the true beauty of India? Check out some interesting travel packages here. 
---
And then there was a trip to Mahabalipuram with her family, where she saw gypsies in their vehicles emblazoned with the flags of different countries.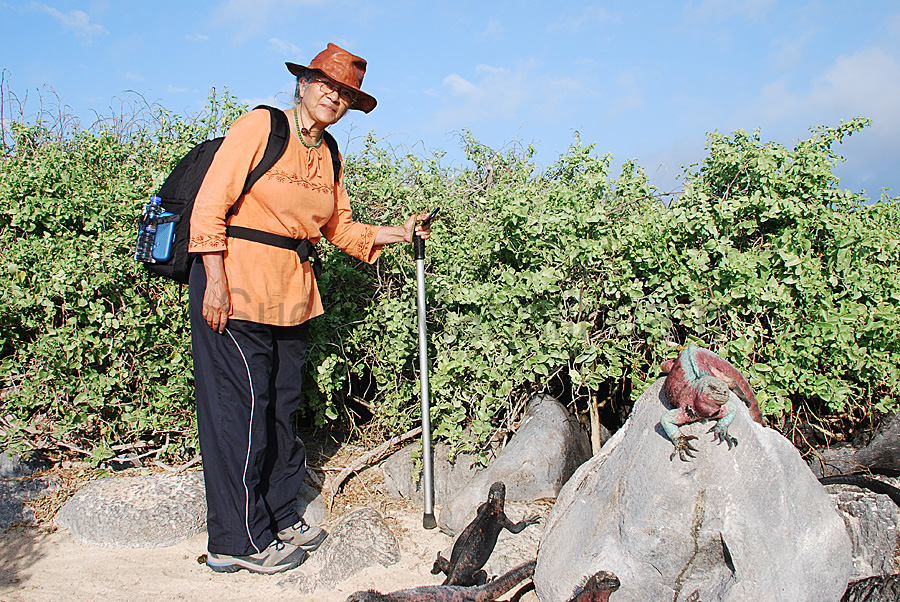 "All I wanted was to join their group and embark on an adventure of my own. I couldn't stop thinking about how a whole new world had opened itself to them through travel, and I wanted to experience the same."
Is it any wonder then, that today at 68, Mahalingam has six passports and has travelled to more than 65 countries?
While the former journalist did travel across Europe when her bureaucrat husband was posted to different locations, it wasn't close to the childhood dream she once nursed.
These trips were structured and formal. Five-star hotels were booked, everything was pre-planned, a driver was always on standby, and nights were spent in cosy hotel rooms.
"I wanted to explore places in their raw and natural beauty."
This opportunity did not come to her until she was in her mid-40s. After quitting journalism, she became an energy sector analyst for the Institute for Defence Studies and Analysis. When she started travelling alone on work, she finally found the freedom to kickstart her backpacking journey across the world.
Armed with her backpack, travelling to remote locations, with no booking, living in youth hostels on a shoestring budget, the fearless explorer also moved on to writing a memoir of the adventures and misadventures these journeys in a book, The Travel Gods Must Be Crazy.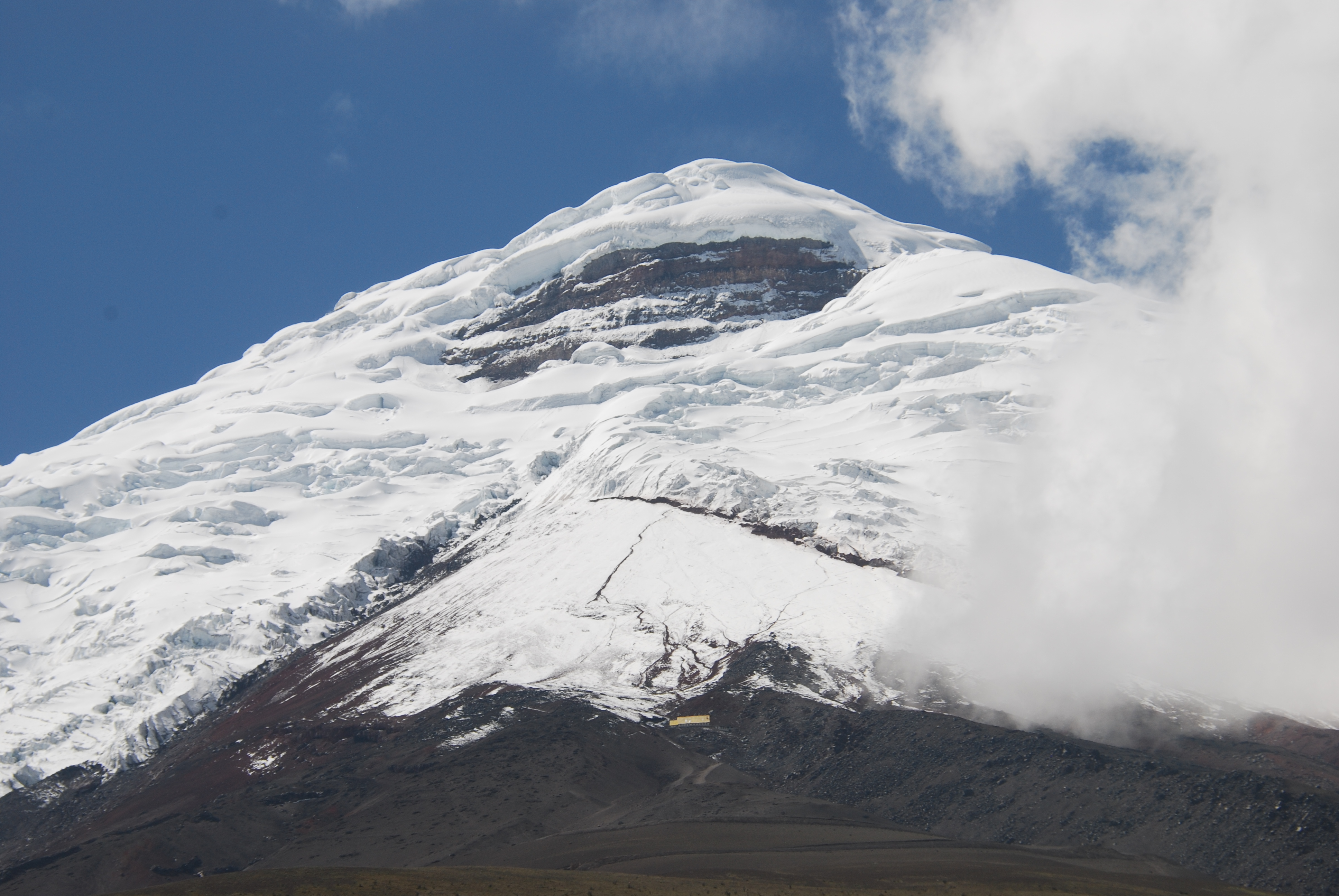 Shedding light on how travel has the potential of empowering women, she says,
"All your life, you are told what's best for you, the things you can and cannot do, how certain places are safe and others are not. Travelling helps to put these preconceived notions and stereotypes to the test. It helps you not only discover yourself but also develop confidence and identify your strengths. It teaches you to draw upon your reserves and tackle crises too."
One of her first solo trips was back in 1996, where she travelled to Kailash Mansarovar on a 32-day trek. She recalls how her youngest son, who was a 5-year-old, slept each night with her saree wrapped around his form for a peaceful nights sleep when she was away.
"It taught me a lot about myself, especially my hardiness. It helped me learn that I could do things alone."
Sudha also realised much later in her life that she wasn't afraid of anything. From travelling with absolute strangers in the dead of night to crossing terrorist crossfires with army personnel in the Kashmir Valley, she has done it all.
However, there was one hair-raising diving incident on her trip to the Great Barrier Reef, that she is unlikely to forget.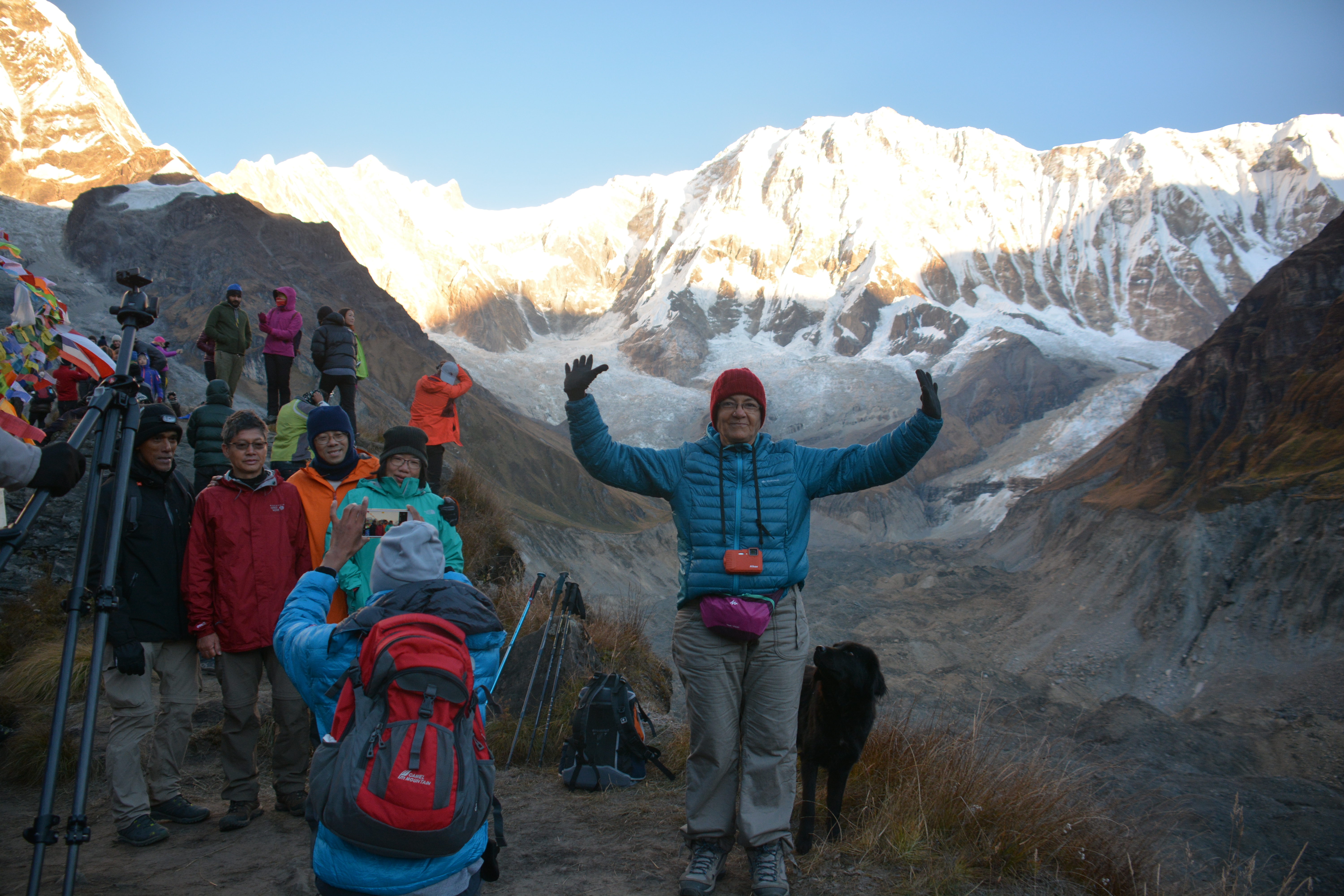 Sudha had set out to spot manta rays on Lady Elliot Island, the southernmost coral cay of the Great Barrier Reef.
Although certified, she wasn't an experienced diver and was travelling with a group of professional photographers from Japan who wanted to dive deeper into the ocean. So the instructor suggested she go 40 feet to the bottom of the seafloor and surface within 50 minutes before her oxygen cylinder ran out.
"He instructed me that there would be a rope attached to a buoy, and once I resurfaced, I would have to hang onto it. They would return and pull me out. He took the rest of the group to the deeper end of the ocean. What I did not realise was the photographers had two cylinders on them, this meant they would be gone not for 50, but 100 minutes. When I surfaced, all I could see was heavy rains, grey clouds, and the strong waves. I was struggling to stay afloat. For almost an hour, I kept bobbing up and down and drank a lot of saltwater in the process. Almost an hour had passed. Just as I was about to give up and telling myself, 'This the end, Sudha. Bid your goodbye. You are going to drown,' the boat arrived. Once they hauled me up, I threw up in the boat. It was the only time there was an iota of fear in me."
---
You May Also Like: 23 Countries, 6 Continents: Amazing Woman Travels The World Alone In Her Wheelchair!
---
She fondly recalls her trek through the virgin Borneo rainforest amid the downpour in 2012 and says that the experience remains unparalleled.
"It was nature in its rawest form. We had to walk with our feet sinking in the sodden floor, avoiding stepping on poisonous fungus, escaping creepy crawlies such as leeches and killer ants, and that was scary. But the beauty of the sight which was unrivalled and untouched by humans made every moment worth it."
The backpacker believes in packing light by repeating a few pairs every day and ensuring to carry enough pairs of undergarments. Proper shoes, her camera, its lens, and tripod are absolute essentials. They help her document her travels after all. Her passport and money are always on her person in the sling bag strung across her shoulder.
Sudha takes copious notes on each of these trips, many of which have found space in the articles she has written for dailies and magazines in the country. Many a time, the income from these pieces helps her recoup some of the travel expenses too.
She never carries food, tea or coffee because she loves sampling the local fair and devours options in the vegetarian spectrum.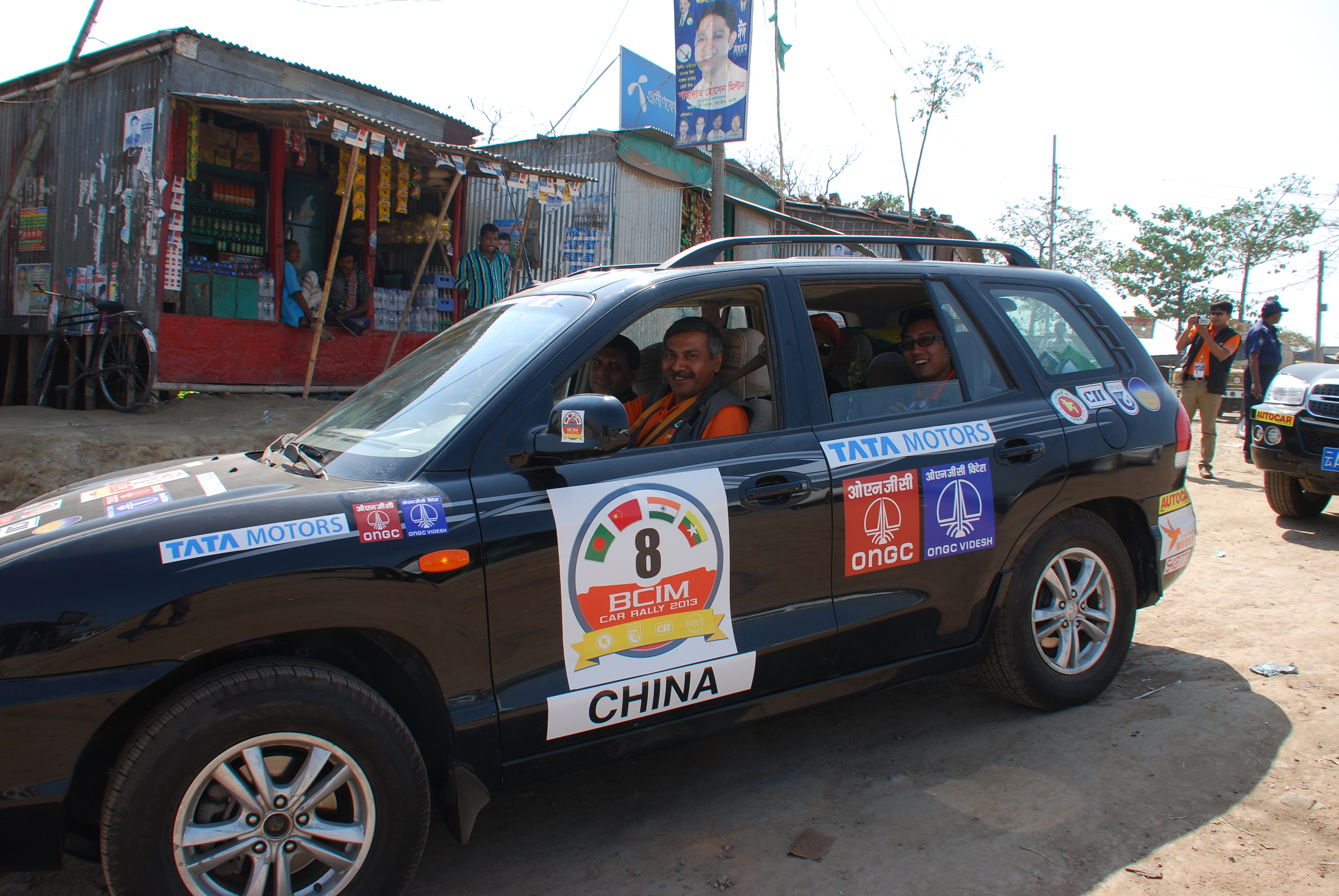 Over her journeys in the last two decades, trekking hills, exploring the ocean, walking through crowded streets, camping on crowded sofas in dorms and youth hostels, Sudha has made friends from across the world.
Swapping stories over drinks or gazing at the night sky together, the vivid and distinct individuals she met during these trips taught her how there are many ways to live your life.
Some stay in touch, some move on. But each of them has a different story, each fascinating in their own way.
While her children became used to her often being on trips, they have been her strongest support, and she continues to share an excellent relationship with them. Her husband, who initially found it difficult to understand her angst and need to travel, started acknowledging her passion after she gained recognition from colleagues and friends about her travel writing.
"He started seeing me in a new light. Though he is not big on travel himself, every time he watches Nat Geo and comes across any interesting locations, he is the first one to tell me to add it to my list."
As she bids adieu, she adds how she makes five-six trips a year. The next locations on her bucket list include Madagascar in September and Patagonia in December.
She ends with a message for women travellers, saying, "All limits are self-imposed. If you dream big, you will go places. At most things, you may realise your strengths and sometimes your limitations, if you fail for whatever reason. But keep that fire in your belly burning. Don't stop and don't give up."
Sudha made her childhood dream come true and has surely made her maa proud.
Want to take a visual trip through her travelogue? Follow her blog at http://footlooseindian.com/
(Edited by Gayatri Mishra)
Like this story? Or have something to share?
Write to us: contact@thebetterindia.com
Connect with us on Facebook and Twitter.
We bring stories straight from the heart of India, to inspire millions and create a wave of impact. Our positive movement is growing bigger everyday, and we would love for you to join it.
Please contribute whatever you can, every little penny helps our team in bringing you more stories that support dreams and spread hope.