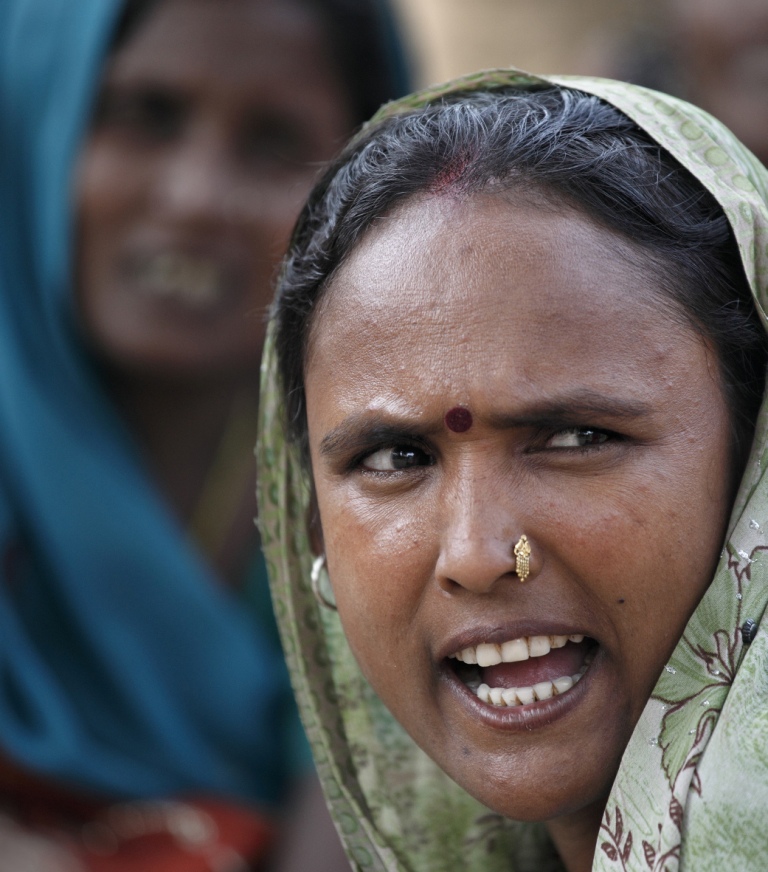 A German photographer traveled to different villages and cities of India and captured the true strength of Indian women in these amazing photographs. From the dignified women who can withstand anything to young ladies taking control of their lives, there is a lot that these photos say about how strong Indian women really are.
A German photographer traveled to different villages and cities of India and captured the true strength of Indian women in these amazing photographs. From the dignified women who can withstand anything to young ladies taking control of their lives, there is a lot that these photos say about how strong Indian women really are.
Urmila Devi, hailing from the small town of Ghazipur in eastern Uttar Pradesh, is a most unusual cover girl. The penetrating gaze of this middle-aged, mother-of-three at once conveys the strength, poise, and spirit of the Indian woman. In fact, it was the "surprising self-confidence" she displayed while she posed for German photographer Nicolaus Schmidt, 63, that prompted him to splash her face on the cover of his latest book of portraits. 'India Women', published by Kerber, in cooperation with Terre des Homes, Germany, "illustrates what day-to-day life is like for Indian women in remote villages and in the slums of the megacities… caught between tradition, religion and the modern age".
Schmidt, who was recently in Delhi for the formal launch of the book, shares, "In the wake of the spate of violent crimes against women in India, I think this book brings back into the focus their strengths. It gives readers an opportunity to step into the everyday world of Indian women and see what its like to be them."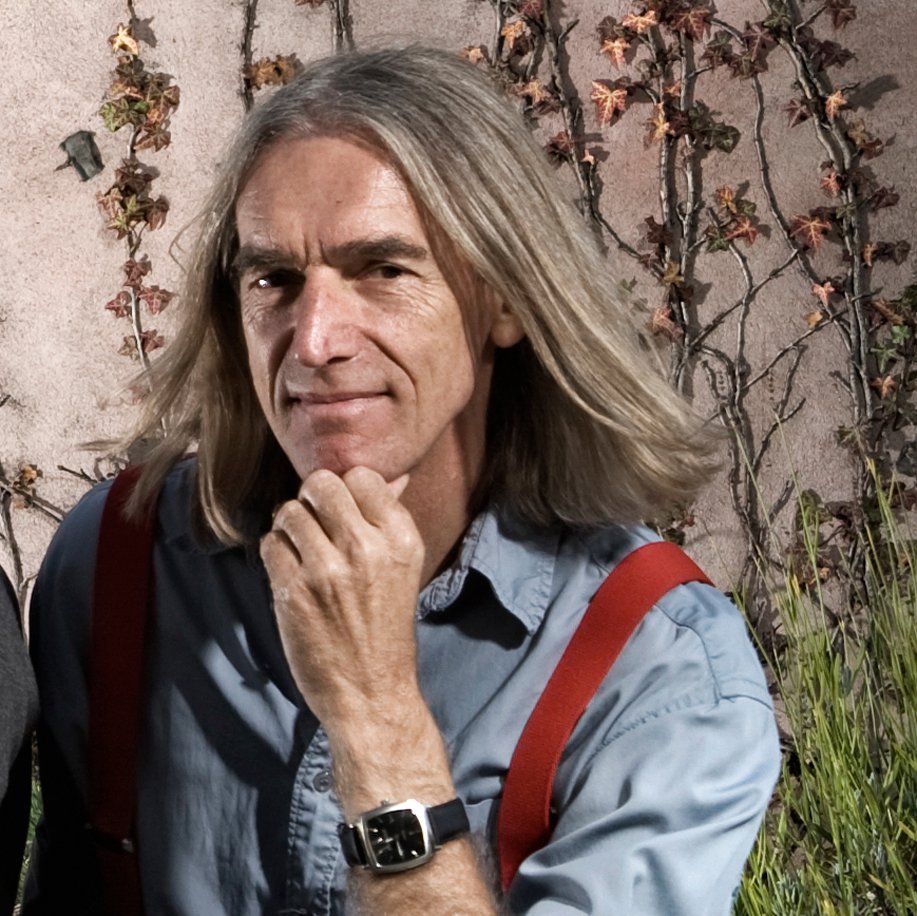 As the former chairperson of Terre des homes, a non-government organisation that is dedicated to putting a stop to child exploitation, Schmidt has worked extensively in Europe and the US. India, however, was always on his mind.
In fact, he had first studied various human development indices concerning Indian women nearly three decades back when the organisation had created a special booklet on them. He finally got his chance to see things up close when he landed in the country in 2011. At the time, what came as a big jolt to him was the fact that "in all the years that had gone by nothing had really changed for them. Even today there is perhaps a little change in the lives of urban women, but life for their rural counterparts, regrettably, is much the same".
It was on this maiden trip that he made up his mind to come back and capture the humdrum of their existence in his camera. Starting his six week journey from the bustling financial capital of India, Mumbai, in 2011, he proceeded to the unhurried countryside of Latur in the Marathwada region of Maharashtra where he photographed young girls and women of Lamani tribe, who are nomadic street artists and performers. The book features a telling picture that shows a man pushing his foot onto a little girl's chin to egg her to present an act.
From quiet Latur, Schmidt landed in India's seat of power, Delhi, a burgeoning concrete jungle with a diverse, migrant population. It is here that he took one of the "most memorable shots" – of young, confident Savita behind the wheel of a taxi.
"When Savita pulled into the drive at my hotel, I was quite startled to find the male staff looking at her as if she was a giraffe in a zoo!" he recalls.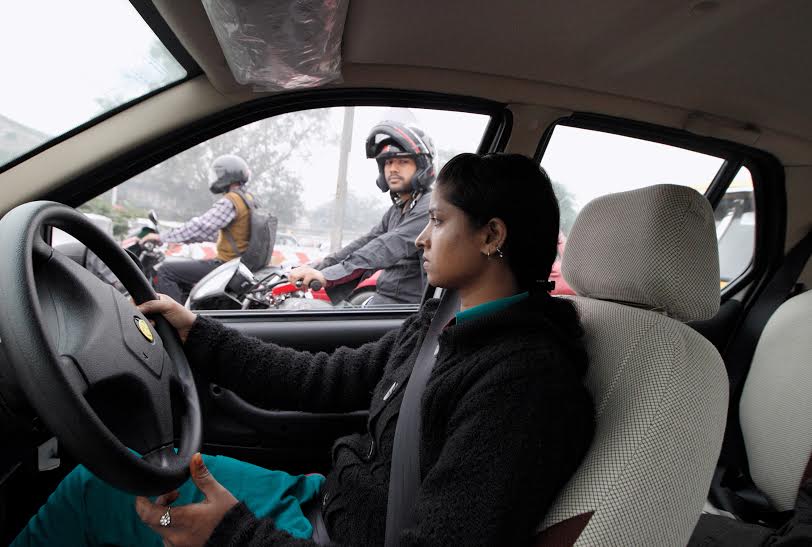 If it was Savita's Sakha Cab, the Capital's only "of women-by women-for women" service, that took the veteran lensman around Delhi, then his ride in the unperturbed interiors of neighbouring Uttar Pradesh were the sturdy bullock carts.
It was a decidedly bumpy ride that deposited him in Ghazipur where he met Urmila Devi, a Dalit woman, who was quite unlike the other women of her poor neighbourhood. Even though her friends and she had to keep their heads covered with the loose end of their sari and they did not understand Schmidt, Urmila generously told him about her lifestyle and the daily routine of rural Dalit women, largely through gestures.
It is through Urmila that he met Reeta Devi, 38, a mother-of-four, who he clicked as she expertly cut grass to feed her buffalo. When asked to talk about the one change she would like to see in her village, pat came her reply: "I would like to see brighter future for the children of the village." Reeta also fervently hoped that the menfolk would change their attitude. Citing the example of how once a drunken man had created a ruckus in the village, she elaborated, "Children learn from their elders. If fathers do not set the right example, then its effect on the children is obvious, especially the boys. They learn to misbehave and ill-treat others. It's quite a vicious cycle."
Schmidt describes shooting in an Indian village as akin to "travelling 100 years back in time".
He observes, "Although, on the one hand, the setting is absolutely picturesque – the hamlets are beautiful and in every region the women dressed in their traditional, colourful attire – yet, at the same time, there are some people, who insist on holding on to their age-old orthodox mindset that particularly represses the womenfolk."
Even as he struggled to make sense of the rural-urban conflicting contrasts of northern India, the inspired photographer went down to the historical town of Gwalior in Madhya Pradesh. There, as the sun dispelled the darkness of the early morning sky, Schmidt woke up to the rhythmic clang of hammers hitting against metal scrap. As he stepped out and followed the sound, he saw little girls hard at work in a ground.
"Even though poor women and girls in India live arduous lives," according to Schmidt, "it is only they who can exude such immense self-belief and grit to go on with their work, whatever the circumstances."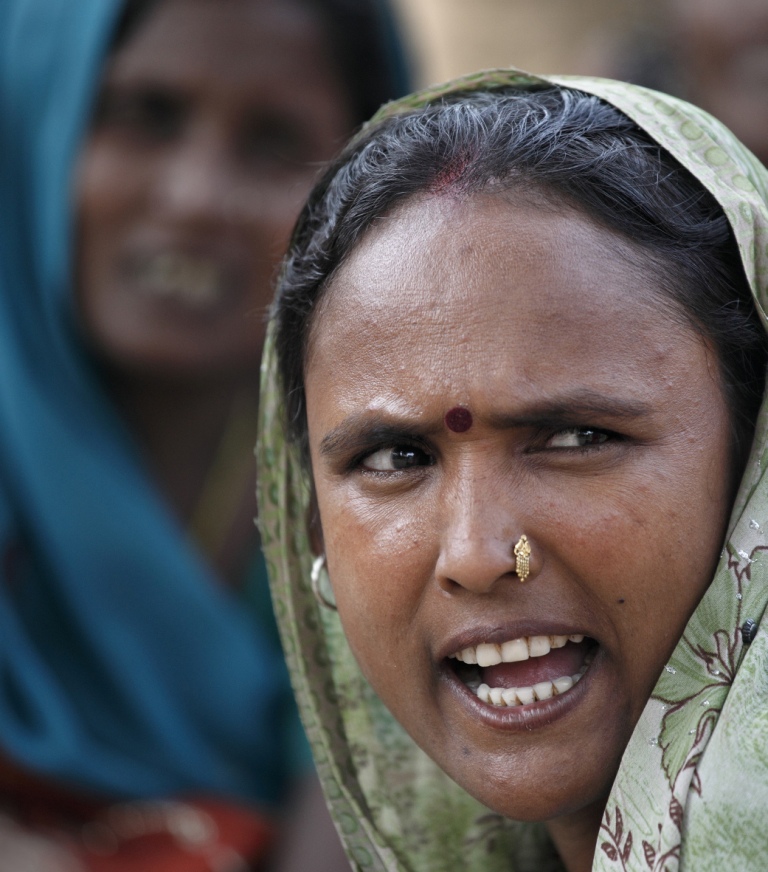 Celebrated feminist activist, Kamla Bhasin, who was present at the unveiling of Schmidt's photographs, an event organised by the Delhi-based non-profit Haq, agrees with his assessment. She says, "It is the labour of the working class women that keeps countries around the world running. In fact, despite the fact that they are subjected to gruesome acts of violence by men, that they continue to work alongside them is testimony enough of the dignity and strength of women."
Indians revere Goddess Kali, as a divine symbol of feminine power and might. And a strong desire to connect the dots between people and their religious sentiments took Schmidt to Kolkata, the cultural state capital of West Bengal in the east. There, in Kumartuli, the potters' colony, he saw women carving idols of the Goddess, whose attributes he found they had quite unknowingly imbibed. He also realised how different things are for Indian women than, say, their European counterparts.
"In my country, you see women and men walking together, standing at the bus stop together. But here you see women standing on one side, while the men seem to dominate every possible space."
From one defining image to another; from that of strength to overt subservience wherever Schmidt went in the desert state of Rajasthan, accompanied by able translators, he came across women hidden behind the veneer of their vibrant 'odhnis'. But here, too, much like Urmila, he found his exception in Class 12 student Pinku Kumari. Dressed in black jeans, 'kurta' and jacket, she was not what he expected to see in Soyala, a small village in Jhalawar district.
Pinku, 17, who attends school by day and teaches little girls in the evening, represents a section of women, who, Schmidt believes, see themselves as agents of change. For him, it is girls like her who ended up adding a whole new dimension to the image and perceptions of the desi woman.
"Initially, they were all just faces behind a veil. It is when they lifted this barrier that one got to see their true vigour and vitality."
There is a whole range of new thoughts and actions that define the Indian woman of today – Schmidt's camera does these unsung heroines justice.
Like this story? Or have something to share? Write to us: contact@thebetterindia.com, or connect with us on Facebook and Twitter (@thebetterindia).
We bring stories straight from the heart of India, to inspire millions and create a wave of impact. Our positive movement is growing bigger everyday, and we would love for you to join it.
Please contribute whatever you can, every little penny helps our team in bringing you more stories that support dreams and spread hope.
Tell Us More