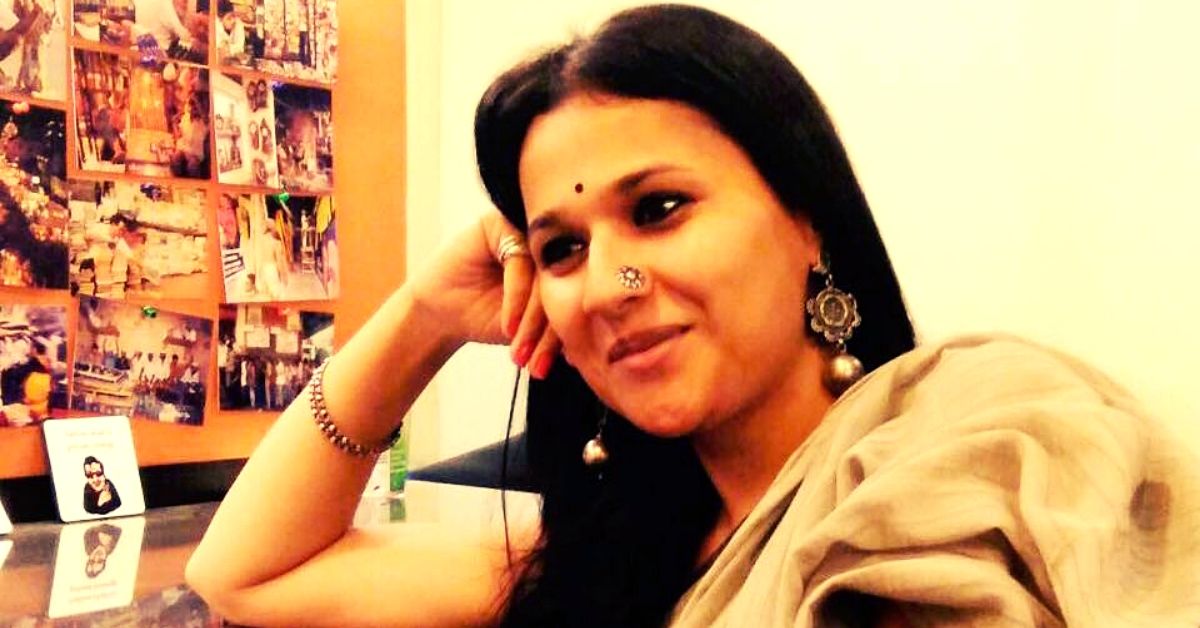 "The real heroes of all these social media accounts are the constables and officers who monitor these handles round the clock and ensure every concern is addressed. That is what made these accounts a hit with citizens," says Sunchika Pandey.
Back in July 2016, two girls travelling by auto rickshaw in the Khar area of Mumbai were in for a terrible shock when a biker next to them flashed his private parts and performed lewd acts in broad daylight. The quick-thinking girls quickly took a photo of the man in the act, and tweeted the picture to the Mumbai Police's Twitter handle.
Within three hours the man was arrested.
---
Want a product that ensures good living conditions and wages for the workers? Click here for products that follow fair trade practices!
---
Earlier this month, Priya Rai* (name changed) received a message on WhatsApp from an anonymous number threatening to release her nude photoshopped photos if she didn't send her own nude pictures to him.
"Scared witless, I alerted the Mumbai Police. In a matter of a few minutes, the Mumbai Police Twitter handle responded to my message, and got me in touch with a lady police sub-inspector on duty at the nearest police station. At the station, the lady cop helped me file an FIR, which brought me a great deal of relief," she told The Better India.
Prompt, responsive, witty and helpful, the Mumbai Police Twitter handle, often dubbed as the 'Amul of government social media accounts' has, since its inception in December 2015, rightfully garnered a lot of praise for their work.
However, did you know that for the longest time Mumbai Police's content and creative consultancy team was managed by a woman? And that her's was an all-girls team till recently?
Meet 37-year-old Sunchika Pandey, whose team helped the Mumbai Police not only launch their Twitter handle, but also continues to ensure till this day that they never miss a beat on social media. From Game of Thrones and Stranger Things references to memes about how citizens must respond to unattended bags in public places, Sunchika and her team have worked closely with the Mumbai Police to bring their best foot forward on social media.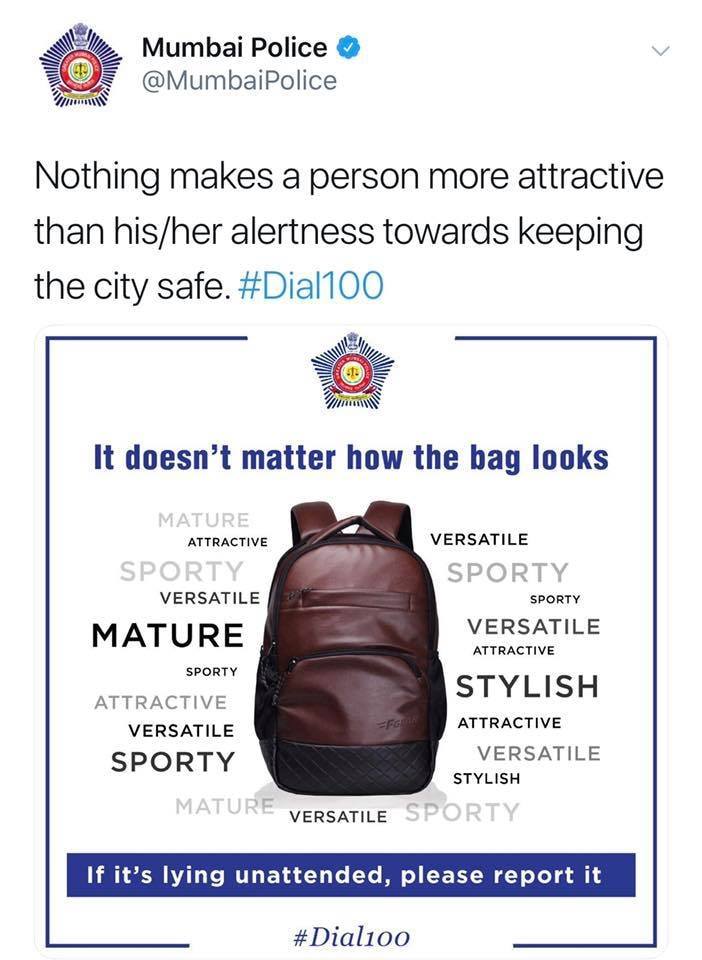 It was a police commissioner in Mumbai, who named her 'Twitter Madam'. Today, police personnel around the city prefer to call her that because very few get her name right.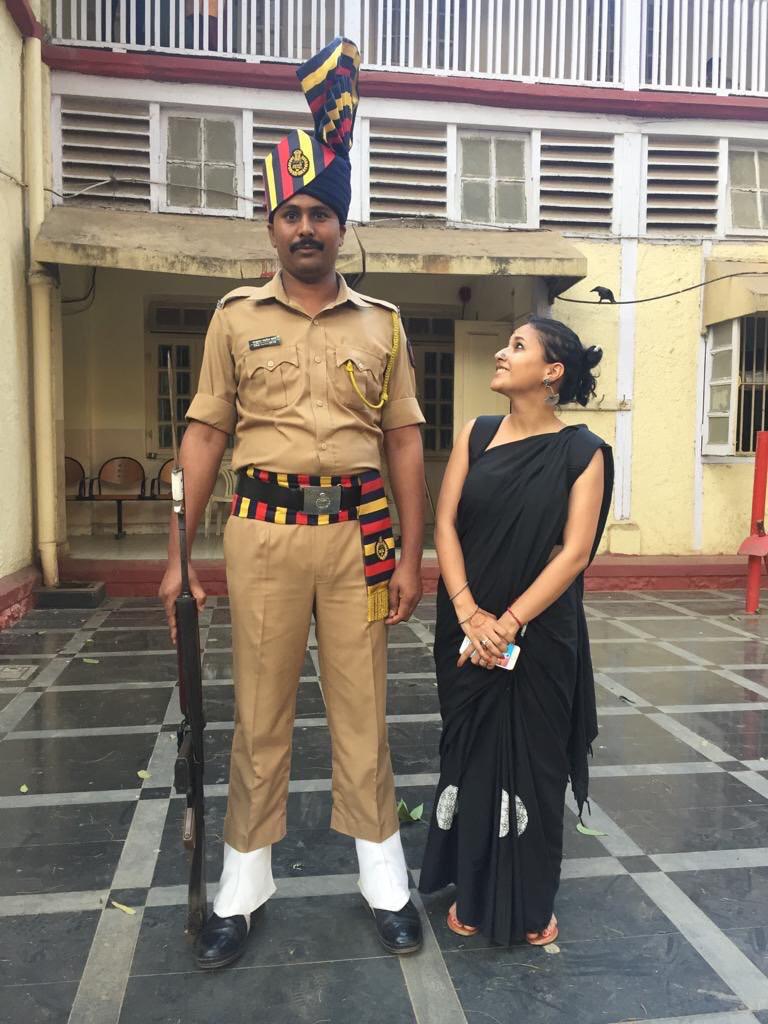 Born and raised in Ranchi, Jharkhand, Sunchika first came to Mumbai in 2004 to study journalism. The following year she got her first job as a journalist for a local news channel.
"Working as a reporter, particularly on the crime beat, opened my eyes to the harsh realities that surround us. It was a real education, and gave me a genuine platform to raise awareness to fellow citizens. Journalism was something I always wanted to do as a child because of the spirit of public service attached to it. However, all that changed, and I grew disIllusioned and left mainstream journalism in 2013," adds Sunchika.
After working in various news publications, she got a chance to work at the popular television show Satyamev Jayate hosted by Bollywood actor Aamir Khan who interacts with the general public of India and aims to enlighten citizens about the social issues.
At the show, she worked as a senior field correspondent, where her past as a crime reporter really helped since she had developed many contacts within the Mumbai Police. After working six months for the show, she quit and took a two-month break, following which, she came back as project manager for the social media management of Satyamev Jayate, besides working on other projects for another digital media entity.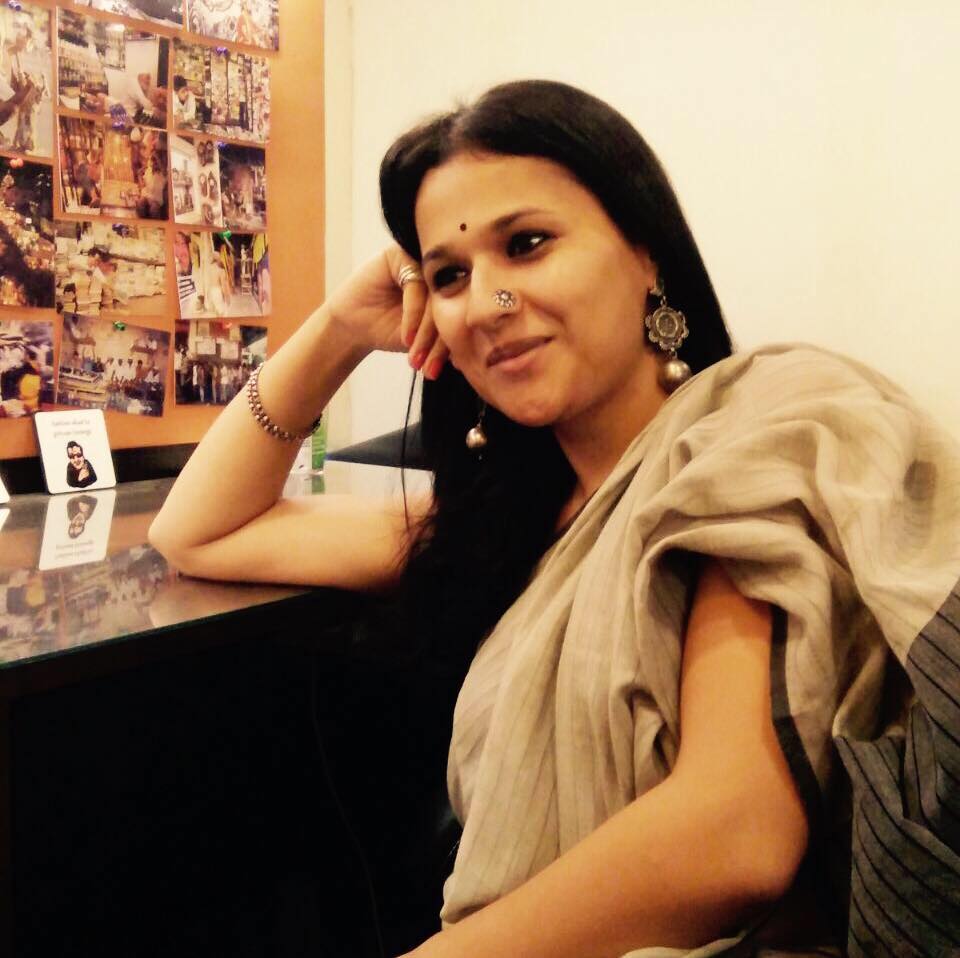 Fixing an image problem
Sometime back in early 2015, Sunchika saw the Bengaluru City Police Twitter handle, and saw how they were interacting with citizens in real time in a language they understood. Seeing how all stakeholders were happy with this dynamic, she recommended the same to senior police officers in the Mumbai Police.
"I often tell senior officers about the need to change the department's image from a 'police force' to a 'police service'. It's about serving people. That's the relationship the police must have with them. There exists a great divide between common citizens and public offices, which needed to be bridged. Communication is the first step towards redressal" she argues.
For three-four months before the launch, her team did extensive research on running a Twitter handle for the Mumbai Police alongside senior officers in the department. Through this process, they trained young constables and officers on how to respond to complaints posted by citizens. As young people engaged on Facebook and WhatsApp, they understood the magic of these platforms.
"Every police department or public office on social media must exercise caution before posting anything. On this platform, if you have 10,000 followers, they will all know what you've posted. The Mumbai Police has 4.6 million followers. One error could undo years of good work. This is the brief that any police department understands before getting on social media. You have to gauge how people would interact on this platform. When a police department comes on social media, it's for the people," says Sunchika.
What holds back people from approaching the police? It's either fear or lack of faith.
"That's when the senior officers of Mumbai Police asked, 'What if we make people smile' with a tweet which reached straight to their heart. It was also a question of location. 'Why should the police station be the only place we meet?,' they asked as well," she says.
Embrace the spirit of Holi, but not forcefully. #BuraNaManoSafetyHai #Holi2019 pic.twitter.com/nou6dUl0MH

— Mumbai Police (@MumbaiPolice) March 21, 2019
So, how do you break that mistrust? By humanising them.
"Why can't policemen be cool? Why can't they crack jokes? They also watch movies, play cricket, have their favourite celebrities. In every city, you have to understand the demographics and what connects best with people. The police must respond in a language the citizen has sent the message in. It's all about whatever makes the citizen comfortable. Say, if you're trying to reach out to young people, it's pop culture content that works. If India is going to the moon, why not use that as a reference for a safety post. Using socially relevant content, the idea is to break barriers. The idea is to strike a connect. However, no matter how creative any handle gets, if people's problems were not being addressed then it doesn't work," she says.
If one doesn't get the meaning of a 'No', let us know. #ANoMeansNo pic.twitter.com/KkO1l0b8qt

— Mumbai Police (@MumbaiPolice) February 11, 2019
Sunchika argues that the real heroes of all these social media accounts are the constables and officers who monitor these handles round the clock and ensure every concern is addressed. That is what made these accounts a hit with citizens.
In Mumbai Police, the protocol is that every query or complaint has to be answered even if it's annoying or comes at odd hours of the night. No one gets discriminated. Communicate in a language and medium that has the maximum reach, guide citizens to the right authorities, offer factual information, show humility, patience, empathy and transparency. The spine of every government office is interaction and communication.
Those handles, which put up posts, and interact with citizens in real time are more successful, and more fairly judged than those who are just posting content and not interacting. Besides completing the feedback loop with citizens in real time, police personnel across ranks are now getting messages of gratitude for their work instead of just receiving brickbats as they did in the past.
After incessant rain in Mumbai, everyone was rushing to their homes and thanks to you people who assured that everyone reaches to their home safely.. Kudos to your selfless service.. Thank you for always standing their for us. @MumbaiPolice @CPMumbaiPolice @CMOMaharashtra pic.twitter.com/UV5jyPdLzs

— Diwakar Acharya (@diwakaracharya9) July 26, 2019
For Sunchika, working with the police was a real treat. The police actually took the trouble of understanding the medium. On the creative side, they are willing to ask for help, and develop great content, she says. The success of the Mumbai Police Twitter handle has had a cascading effect. First, citizens learn how the law and order system actually works.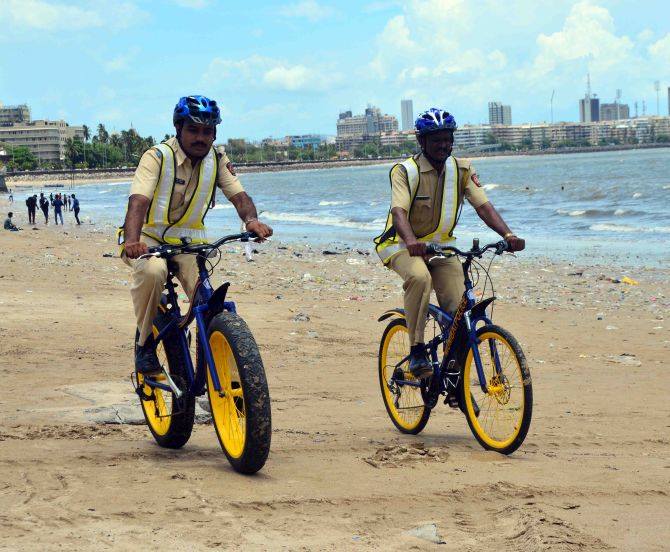 Aside from making local police stations more accountable with a dedicated staff of police personnel monitoring, responding and taking care of complaints day in and day out working out of their head office, it has woken up other arms of government as well.
Some vicious attackers are the easiest to evade. Block & report cyber bullies. #ReportCyberBullying pic.twitter.com/xsicWu8kpI

— Mumbai Police (@MumbaiPolice) March 13, 2019
"In the early days of running the handle, it was also about educating people the work police do. For example, if a building is being demolished, it's not the police's job to stop it, but maintain law and order. That's when the police started guiding people to the right departments as well. If somebody spoke about road work, we guided them to the public works department. In the process, all related departments like the PWD, municipal corporation and the railways started to up their own social media game," says Sunchika.
Today, she consults for various police departments across the country.
No matter how many government offices and public service units, the strength of their offices is heavily outnumbered by the ones they serve. Despite doing so many public campaigns on road safety, drugs and child safety, if citizens don't take these lessons home, how much can you hold the police responsible in the event of certain tragedies.
---
Also Read: Yamin Hazarika: Assam's First Lady cop, A Single Mom to 2 Kids & Icon to Millions
---
If we don't extend a helping hand to those who dedicate their lives to serve us, is it ever humanly possible for those limited number of people to meet all our ends?
"It's a collective responsibility. We must also do our part to help them," she adds.
You can follow Sunchika on Twitter @policewalipblic.
(Edited by Saiqua Sultan)
Like this story? Or have something to share? Write to us: contact@thebetterindia.com, or connect with us on Facebook and Twitter.
We bring stories straight from the heart of India, to inspire millions and create a wave of impact. Our positive movement is growing bigger everyday, and we would love for you to join it.
Please contribute whatever you can, every little penny helps our team in bringing you more stories that support dreams and spread hope.