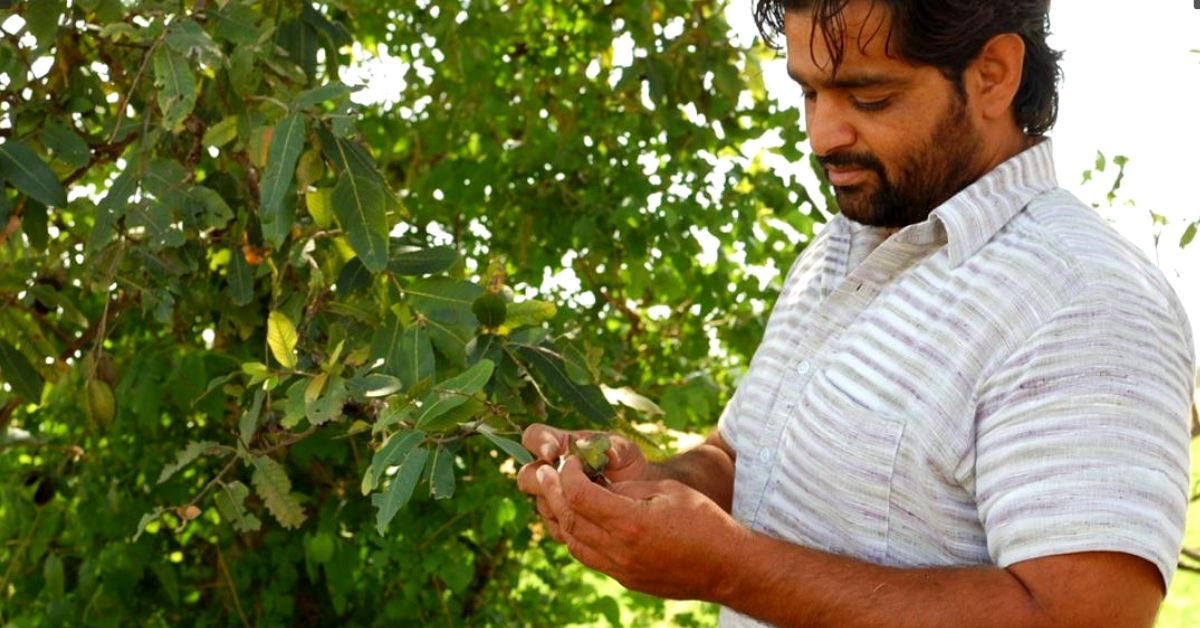 The change was not limited to what he had to unlearn, but in a shift in his mindset. Since he genuinely enjoyed farming, the transition was not that difficult.
Ravdeep Singh was raised on a farm in the village of Farwahi, a stone's throw from Barnala in Punjab. Although his parents worked in different professions, they were always connected with the soil and practised agriculture on their six-acre family plot in the village.
Even after completing his post-graduation with an MA in Defence Studies, Ravdeep remained close to the soil and nature; he knew he wanted to pursue agriculture, despite his educational background.
---
Planning to grow your own food? Check out some garden accessories here.
---
And so, in 2004, at 25, he took to farming.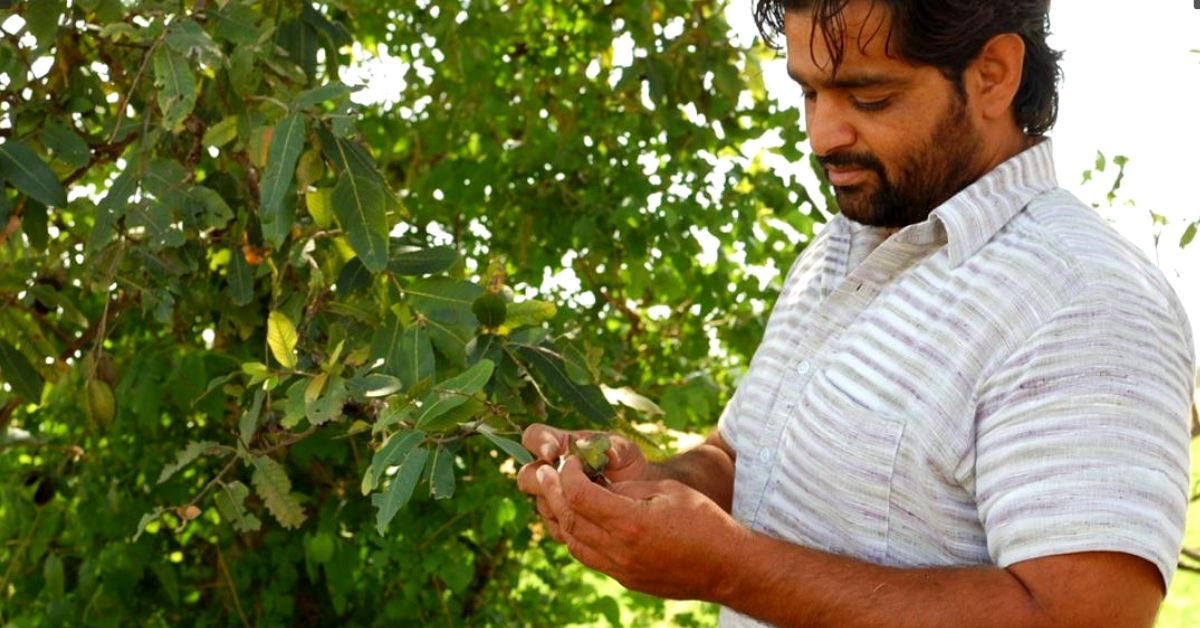 Much like other farmers around him, when he began his journey, he was an aggressive chemical farmer.
"My focus was clear—profits, and immediate profits. In the process, I invested in heavy, newer, and bigger machinery. Despite knowing how chemicals could affect one's health, I did not care. I was all about greater yield and financial gains because my input cost was very high, and my loan debt continued to increase. It was a crisis for survival," he tells The Better India.
In August 2009, everything changed. His mother fell severely ill. It was only a matter of time until the doctors gave their diagnosis. Cancer, he was told.
"All the blood drained out of my face that day. I was thinking about what I would do with all the money when the pesticide I was adding to gain the profits was poisoning people, including my own family. I felt so guilty. I knew there was no other alternative, so I had to change. I no longer wanted to be the cause of cancer in others. It was a big switch, but I was ready for it."
In 2011, after a long battle with the end-stage disease, Ravdeep's mother passed away. But for those three years, he studied how he could move away from chemical farming. Until then, the farmer hadn't even come across the term 'natural farming'.
"If not chemical, what other forms of farming could I do? Chemical farming was so mainstream that I never put any thought into an alternative."
His interactions with Pinglewara Trust, literature from Subhash Palekar, and a few workshops by Kheti Virasat Mission (KVM) introduced him to the method.
"In 2011, I shifted to the organic farming model."
The change was not limited to what he had to unlearn, but in a shift in his mindset. Since he genuinely enjoyed farming, the transition was not that difficult.
"Going organic was one of the best decisions I made. Not only was I able to make a shift and grow healthy, chemical-free, pesticide-free, and poison-free food on my farm, but also learn newer approaches and tackle new challenges every day. Unlike chemical farming, where I restricted myself to monoculture, in organic farming, I learned how crucial it was to have a diverse field. Organic farming teaches you new things every single day."
On six acres, Ravdeep grows an array of crops from cereals, pulses, lentils, leafy greens, spices, 10-15 types of seasonal vegetables and more than 20 varieties of fruits!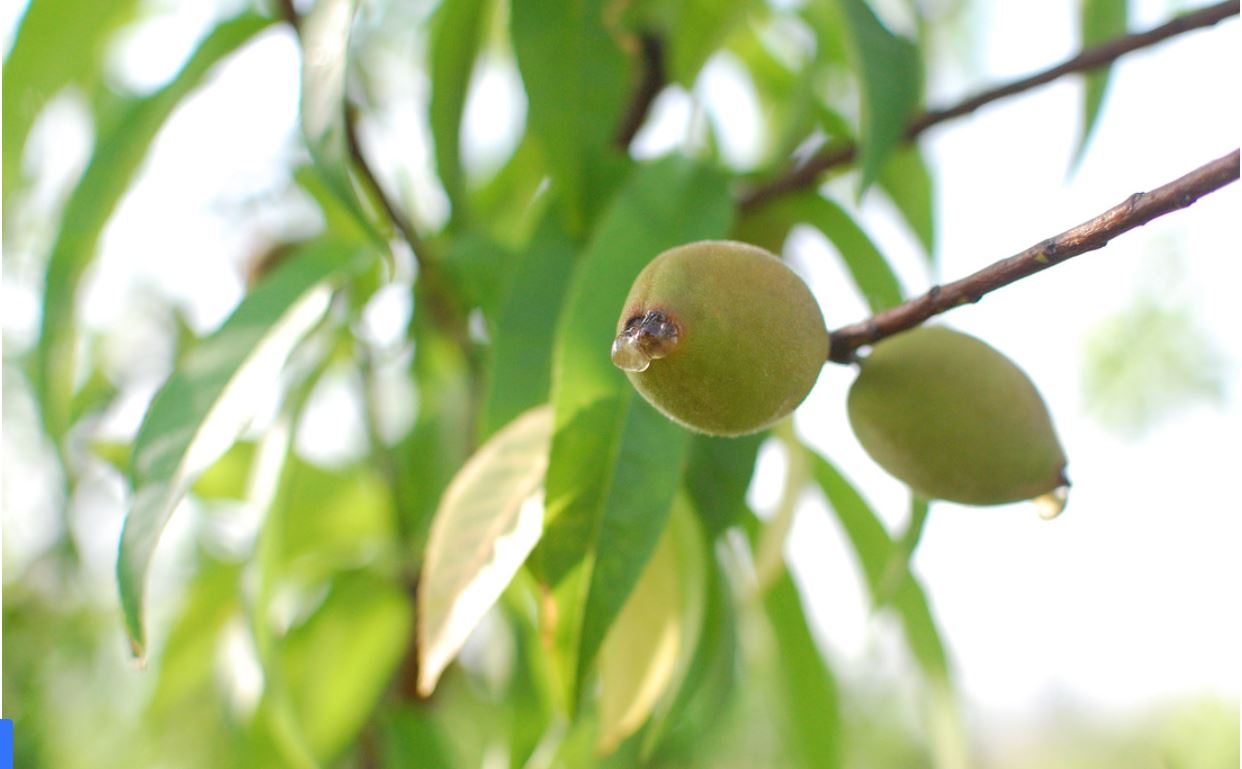 While some of the grains include corn, wheat, sorghum; he also grows lentils and legumes such as lean yellow lentil, split pigeon peas, urad, chickpeas, split chickpeas, oilseeds, sesame, and flax seeds.
The fruits grown are guava, lemon, kinnow, sweet lime, grapefruit, sapota, banana, mango, grewia asiatica, grapes, karonda, and dates.
To reduce the risk of pest attack, he uses intercropping techniques where he mixes vegetable seeds and spreads them at random. This leads to confusion among pests, drastically dropping the probability of an attack. Ravdeep believes that the diversity on the farm and the strength of the soil play a role in tackling pests. That being said, he doesn't believe in killing them because they are a part of nature.
He has also set aside an acre of land that looks like a forest. Thriving on its own, with no human intervention, it boasts of several fruit trees, herbs, and shrubs.
Green manuring is one of his techniques to nourish the soil. Here, manure is created by leaving uprooted or sown crop parts to wither on a field so that they serve as a mulch and soil amendment. The plants used for green manure are often cover crops, grown primarily for this purpose. After this, they are ploughed under and incorporated into the soil while green or shortly after flowering.
He also uses biomass from the field such as dry leaves, twigs, branches, and cow dung, to create compost. He practices mulching that helps increase the soil's water retention capacity too.
"We use 60 per cent less water in natural farming. Plus, the growth and quality of the final crop is way higher."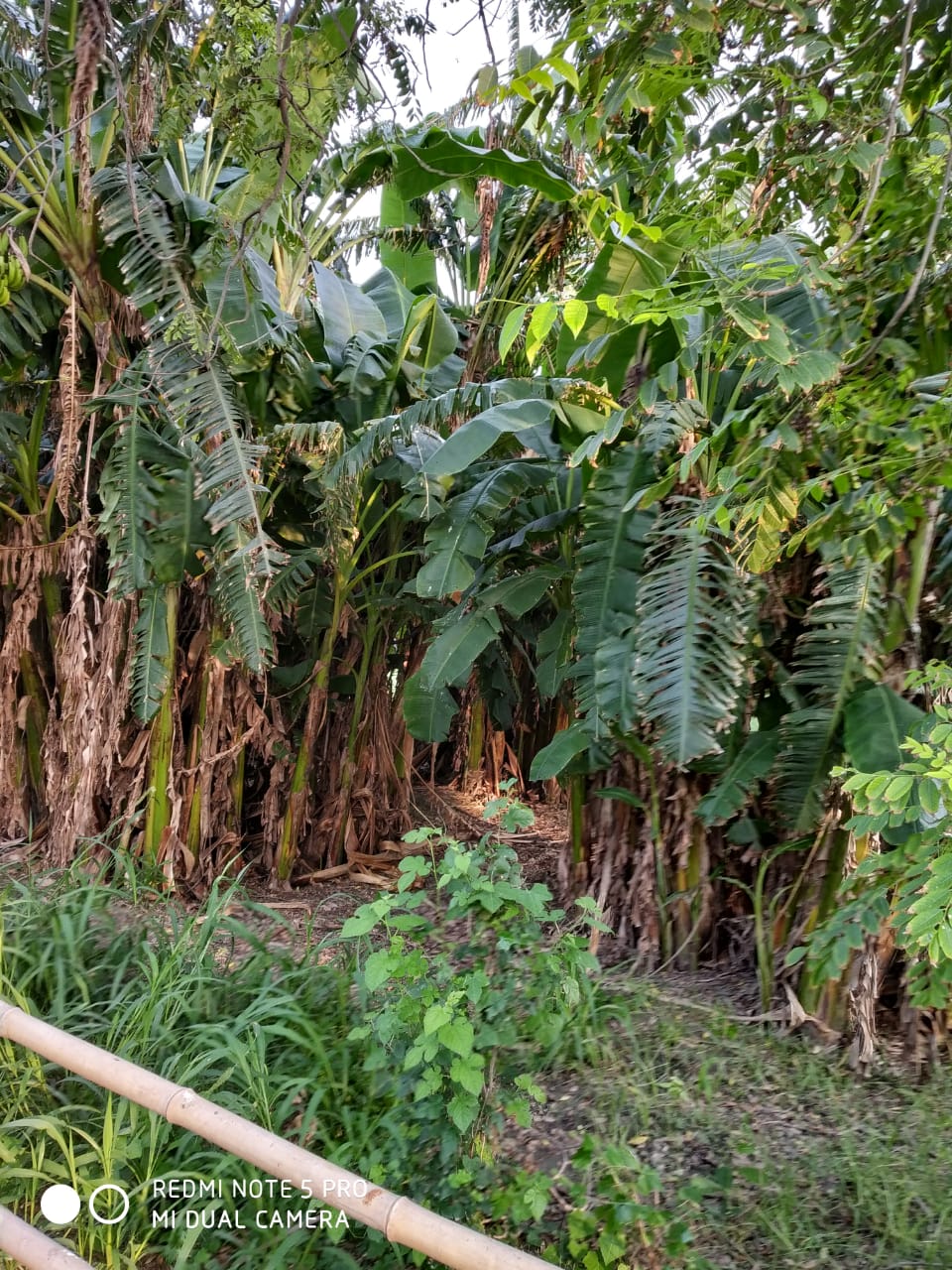 ---
Also Read: This Punjab Lawyer Traded a Rs 1.5 Lakh/Month Package to Create a Lush Eco-Farm
---
Since the effort behind ploughing the field due to these techniques has reduced, he has been able to cut the use of machinery by more than 50 per cent. Ravdeep shares that only a few years ago, he was planning to replace his 35 horsepower tractor with a bigger vehicle of 50 horsepower at a loan of Rs 2.5 lakh. But since he switched to organic farming, he no longer needs such heavy-duty machinery. He now uses only a few small pieces of equipment to maintain the farm.
He has zero fertiliser and pesticide costs because biomass and dung are both available on his field. This has reduced his input costs by a great deal. He adds that since weeds are more powerful than crops, they are mulched and turned into nutrients for the soil. Here's a farmer who doesn't have a problem with weeds on his farm!
Ravdeep sells most of his produce at a weekly farmers' market, where he also displays by-products of milk, like ghee. The fruits fetch an especially high premium in the market.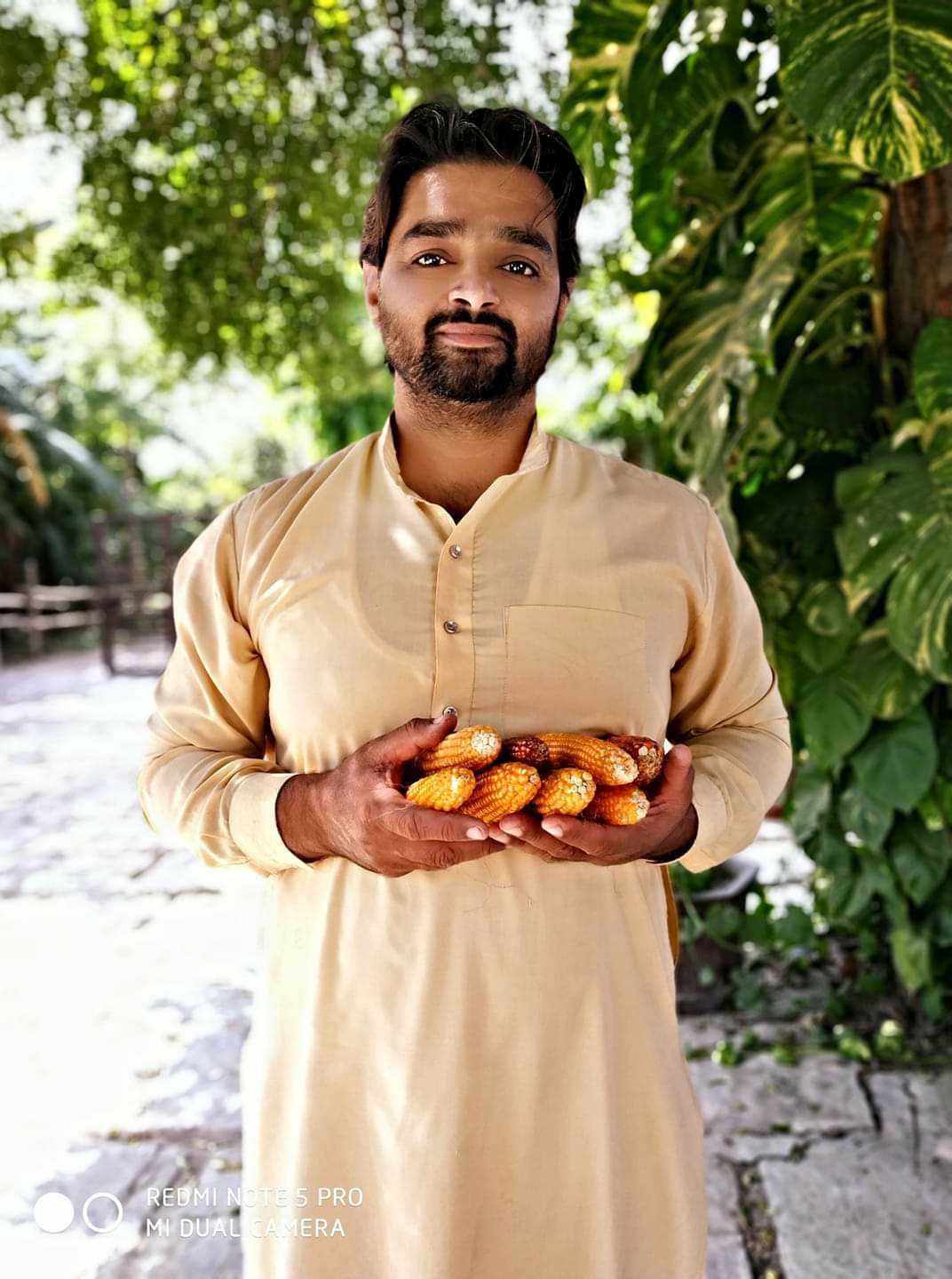 When asked about the change in his income, he says that the impact of natural farming cannot be measured against monthly or gross income. It takes time to reach what a farmer once earned through chemical farming, but the long-term benefits are many.
"Eating healthy food has improved the health of my family to the extent that our medical bills are down to zero. In a year, we eat 20 different types of fruits. Would we be able to afford them from the market at exorbitant rates? We know where the food on our plates comes from and how it is grown. What more could I ask for? Natural farming is not profit-oriented, but lifestyle-oriented. I am content because I have learned to strike a balance between my needs and wants. That is what natural farming teaches you."
In a final message to farmers across Punjab and India, he says, "If we continue to douse our fields with chemicals, in the next two decades, Punjab will turn into a desert, and that too, a poisonous one. If we want to save Punjab and keep our nation healthy, we have no other alternative than turning to natural farming. It is the need of the hour."
If this story inspired you, get in touch with Ravdeep on 9888180780.
(Edited by Shruti Singhal)
Like this story? Or have something to share?
Write to us: contact@thebetterindia.com
Connect with us on Facebook and Twitter.
We bring stories straight from the heart of India, to inspire millions and create a wave of impact. Our positive movement is growing bigger everyday, and we would love for you to join it.
Please contribute whatever you can, every little penny helps our team in bringing you more stories that support dreams and spread hope.