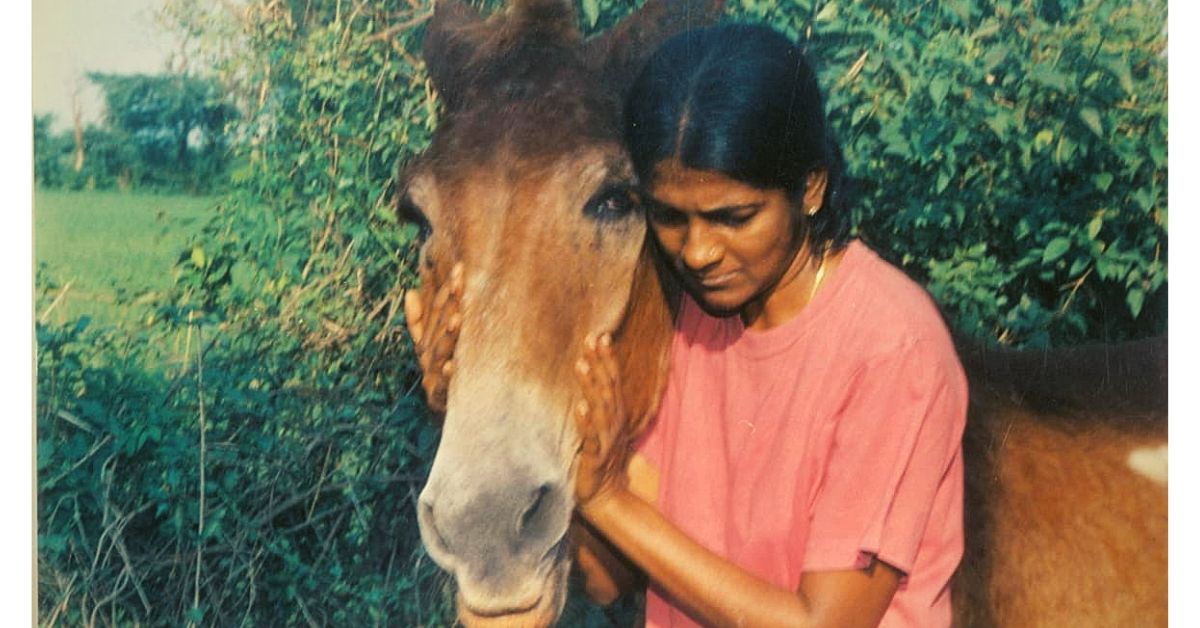 "Their lives are not condemned anymore. We have had once neglected horses that till 2009 were being euthanized by the police department. Now they live a full life and retire in care and love, with us."
From 1932 to 1995, more than 20,000 dogs were being brutally killed in Chennai alone, every single year.
"Their fragile bodies would be doused in salt water, to be eventually electrocuted to death in the Basin Bridge Lethal Chamber. They were being brutally murdered when all they needed was some love and care," says Shiranee Pereira, an animal lover and activist.
---
Shiranee cannot imagine her life without these these innocent furry beings. If you know the feeling and share the same love for your pets, here's a collection of wholesome, natural foods and accessories that will not just pamper but truly ensure their good health!
---
Shiranee has fought many battles in her quest to make the world more sensitive and inclusive towards animals, and her first major victory was on September 25, 1995, when thanks to her efforts, the barbaric practice of electrocution was finally banned.
Today, after having saved almost millions of lives over the past 26 years, she stands tall as one of the most prominent animal rights activists in India.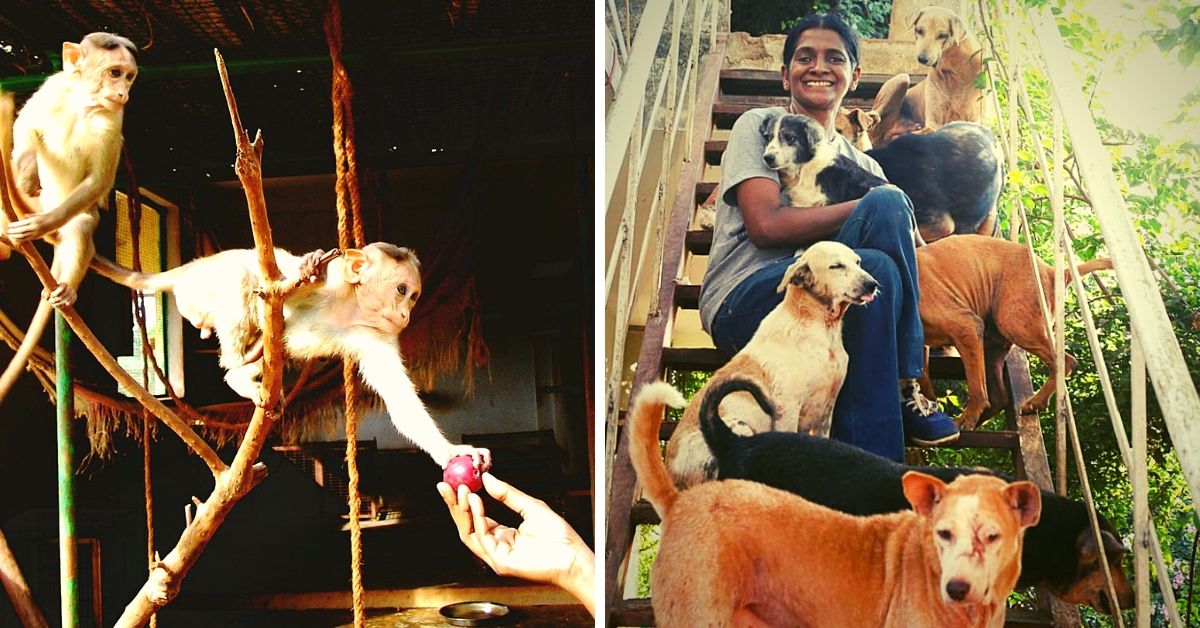 She says that her work comes from a place of love and passion for the furry beings.
"I might not have human kids, but I am every bit of a mother to more than 800 beautiful creatures. Every evening, when I go to check on them and tuck them sleep, it is the most emotionally rewarding time of the day for me!"
Owing to this she co-founded the Chennai chapter of People For Animals in 1994, which has since then helped thousands of animals get a new lease of life.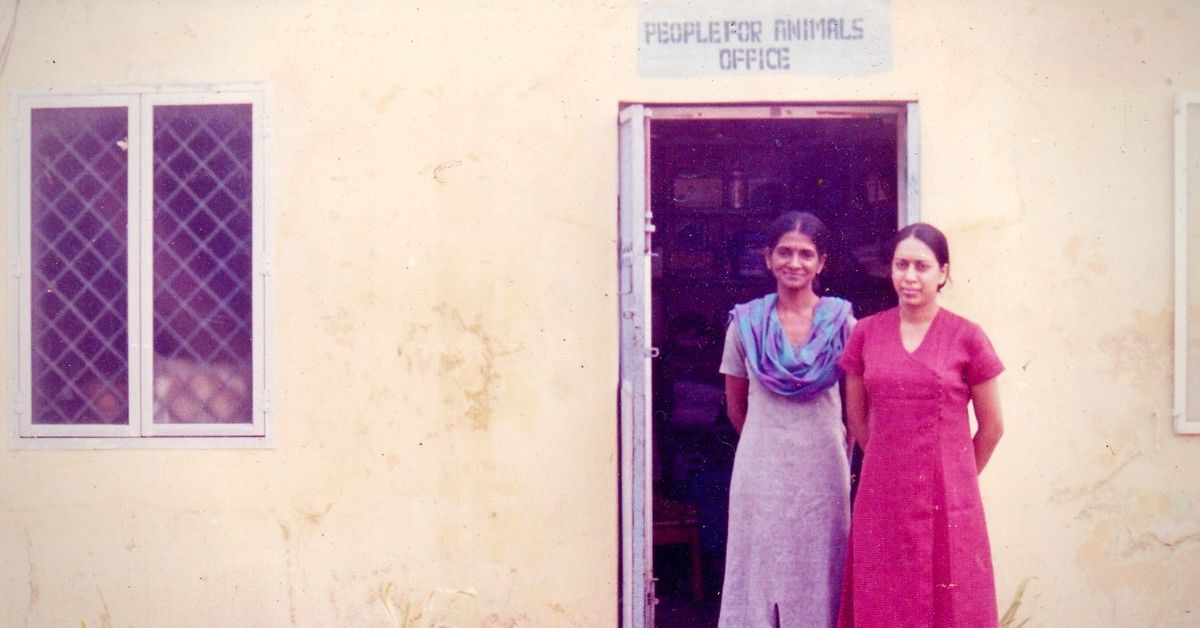 "I was lucky to be born in a family of animal lovers and grew up with 17 cats. My brother would often rescue cats and bring them home while I took care of them. Seeing this, my father even got hold of an abandoned place to transform it into a shelter for them. I feel that this upbringing enriched with the mindset to treat all animals as equals is what shaped me. I am what I am because of my family," says the scientist, who has managed several strides as a leading researcher at the Indian Council of Agricultural Research (ICAR) for more than 20 years.
Animals don't belong in laboratories
Shiranee mentions that one of the greatest challenges on her path has been to get people to care for animals.
A PhD in aquatic biology, she has dedicated her life looking out for them, not just by providing shelter and care, but by also fighting for their rights. One such focus area of her work includes animals who are often used for laboratory tests.
As a member of the Committee for the Purpose of Control and Supervision of Experiments on Animals (CPCSEA), a statutory body under the Indian government, Shiranee managed to create history by helping in the passing of two national guidelines for the treatment of laboratory animals.
---
Also Read: These Mumbaikars Opened Their Doors to Strangers & Animals Stuck In the Rains!
---
"The first one was released in 2002, for the ethical use of equines in anti-snake venom serum production. India is the only country which has developed guidelines for equines used in the production of immuno-biologicals. The conditions that they are put through is horrifying and unimaginably painful. I remember witnessing one such barbarity inflicted on a pregnant mare, and how she was injected with the serum and bled to death despite her condition. Amid all this blood and pain, she managed to deliver Nickle, who was extremely weak when I adopted him. He was the first horse in my shelter, and since then I have been striving to find alternatives to testing drugs on animals," Shiranee says.
The second guideline, released in 2014, was focused on limiting the use and reuse of dogs and their rehabilitation.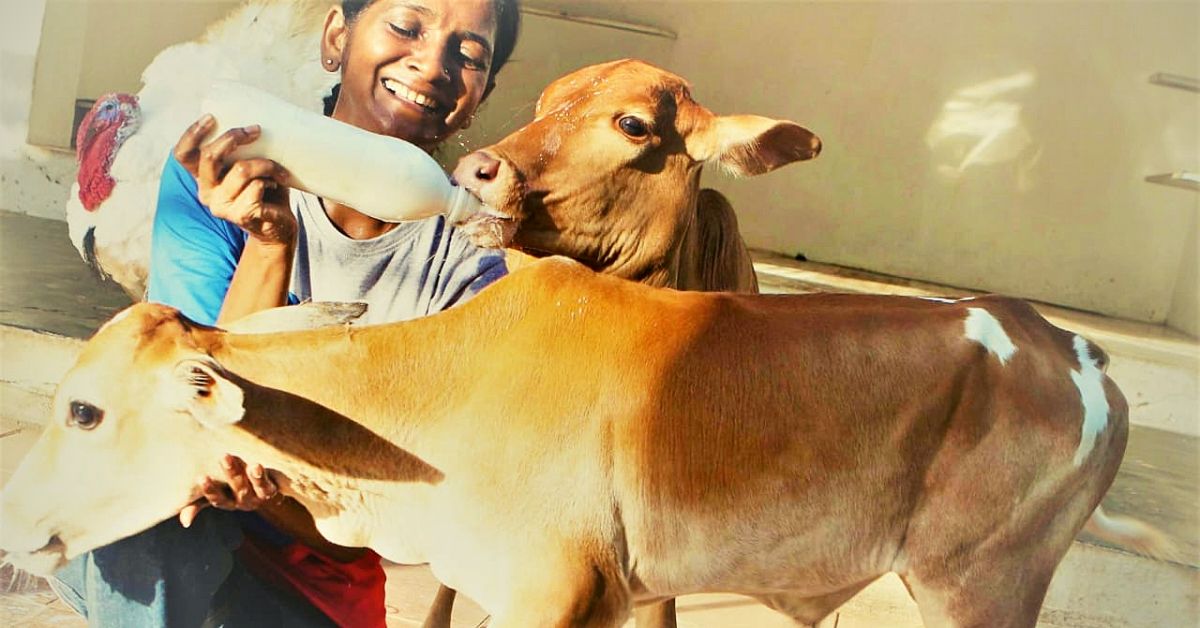 It was this that prompted the beginning of the groundbreaking initiative, Project D.O.N.T (Dogs are not for Testing) in 2017.
"We are working to augment the precision and prediction of drug or chemical toxicity by replacing the dogs in testing with the power and potential of machine learning and Artificial or Augmented Intelligence. For this, PFA has collaborated with IBM (USA) and Johns Hopkins University, US. After years of struggle, we were finally able to initiate this project in April 2019, and once complete, this has the potential to transform the lives of millions of animals across the world!" she adds.
A home for the condemned
Shiranee's 3.8 acre PFA campus in Red Hills, Chennai is a place where miracles happen, and they continue to motivate her and the volunteers.
The story of Pepper and Popcorn is one such wonderful example.
While Pepper was an aged 'condemned' horse, Popcorn was a six-week-old filly.
"Pepper was born on a farm and trained to be a race-horse. But with age she was pushed out of the racecourse and into a life of condemnation, awaiting to be euthanised like many of her kind. Many horses like her once are rejected from the race, are given to the police department, who in turn abandoned and condemns them to die after a certain age or injury. The practice is deplorable, and PFA is the only animal welfare organisation that has an order from the government stating that these horses can live with us" states the pioneer, who was also responsible for exposing the cruelty in the use of horses in joy rides that evoked a ban from the Home Dept., in their use in Chennai in 2004.
Pepper was among the lucky ones to find her way to this retirement home of sorts, but she was still reserved and cut-off from the other 11 thoroughbreds and 16 rescued ponies, until Popcorn arrived in January.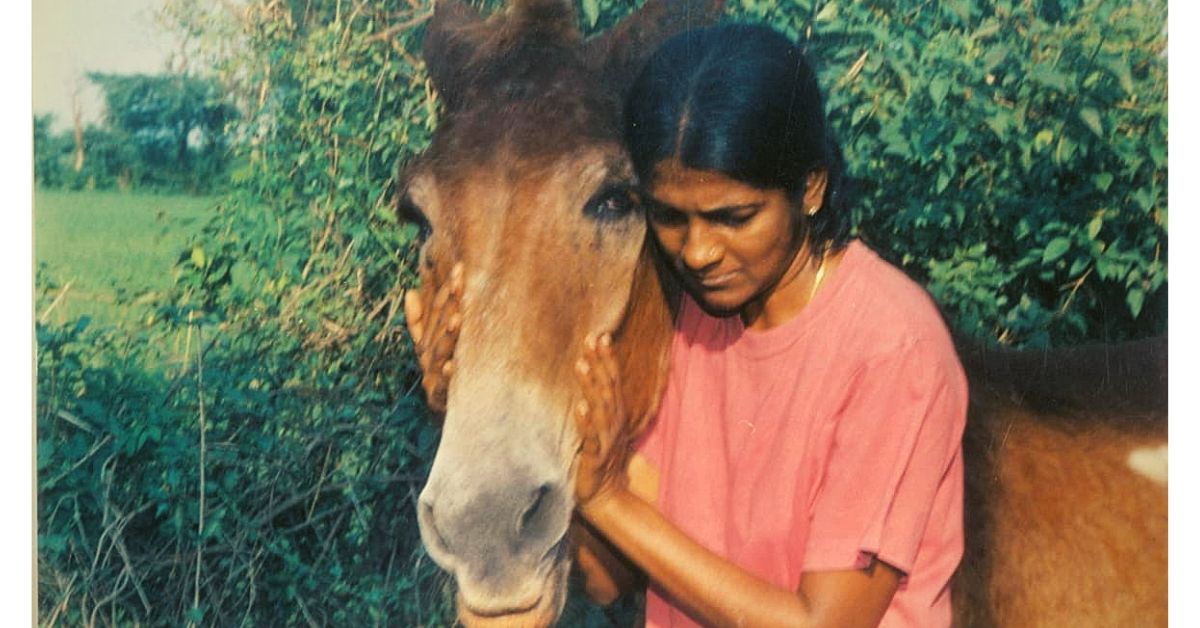 "Popcorn was extremely traumatised and was refusing to eat. Our volunteers noticed how her arrival had suddenly sparked a new life in Pepper and her constant advances towards the filly, eventually made the child respond to her. Sensing the bond, we instantly brought them together, and what followed was a heartwarming episode of love, where after four days of cajoling Popcorn finally ate and found the strength to survive, while Pepper found another purpose to live!" shared Shiranee.
With more hundreds of dogs, 120 cats, 40 goats, 185 cattle, 16 ponies and 11 thoroughbred horses, Shiranee signs off by saying that thanks to these animals, her home is a ball of happy memories that never fail to inspire and delight every single day.
(Edited by Gayatri Mishra)
We bring stories straight from the heart of India, to inspire millions and create a wave of impact. Our positive movement is growing bigger everyday, and we would love for you to join it.
Please contribute whatever you can, every little penny helps our team in bringing you more stories that support dreams and spread hope.
Tell Us More