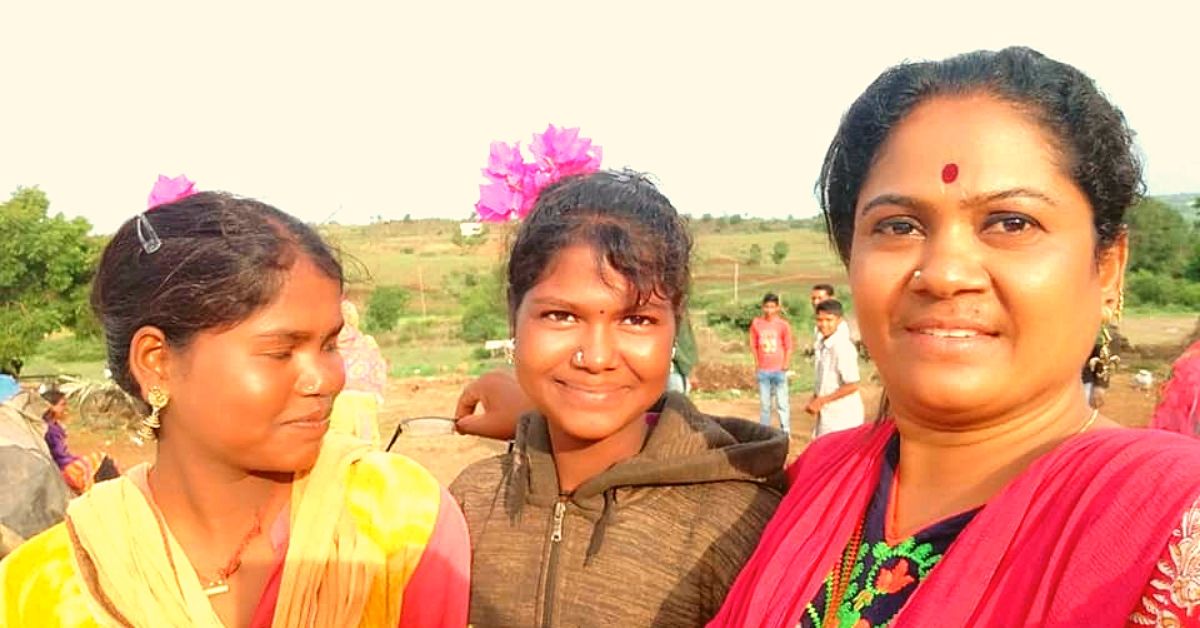 Born into abject poverty, Sunita Bhosale belongs to the persecuted Phanse Pardhi tribal community. But that hasn't stopped her from handling over 500 police torture cases and supporting women in over 150 cases of domestic violence! #Respect #RealLifeHeroine #WomenPower #ImpactThatMatters
Born into abject poverty, 36-year-old social activist Sunita Bhosale has seen the worst of humanity.
Members of the persecuted Phanse Pardhi tribal community in Amble village, Pune district, Sunita's father Eknath would hunt small birds and animals, while her mother Shantabai often begged for food. (The two were married when Shantabai was just 10.)
Living in a tin sheet hut on the outskirts of the village, Sunita was only three when her father broke her mother's hand.
Lack of access to medical assistance caused the hand to remain paralysed to this day.
Months after the incident, Eknath's body was found on some railway tracks in Ahmednagar district.
The family felt he was murdered. But the police deemed it accidental and refused to investigate further. Sunita believes this too was just another form of prejudice the Pardhi community suffers.
Institutional discrimination
The British branded the Pardhi community as criminals under its 1871 Criminal Tribes Act, which gave the Raj " . . . the power to brand, penalise, segregate and forcibly sedentarise hitherto nomadic communities".
Independent India repealed the Act in 1952, but almost all of the 120 communities so identified then, including the Pardhis, suffer from the stigma till this day. Among the Pardhis, there are various sub-groups – Phanse Pardhis, Bil Pardhis and Pal Pardhis – who were originally named based on their occupation and other descriptors. Many villages still don't even let them enter.
"These tribes were considered criminal by birth and any theft in their locality was ascribed to them. They were kept out of economic activities and pushed deeper into poverty. Till date, they are viewed with suspicion and are not part of mainstream society. To make things worse, many of these tribes are nomadic, with no fixed roots. They have found it difficult to settle down and make ends meet," informs Uma Sriram, a Bombay High Court advocate working closely with the community and Sunita, while speaking to The Better India (TBI).
"I still remember a time when someone in our community bought new clothes they wouldn't wash them for a long time. If they washed them, there was a real fear that the police would come to their doorstep and accuse them of stealing these clothes. The women also don't own a lot of jewellery (often a source of financial security) fearing confiscation by the police even if they have the receipts to prove otherwise," says Sunita, speaking to TBI.
If a crime happens somewhere and locals begin protesting, the police often placate the mob claiming that they would catch the culprits in a few days. Instead of finding the real suspect, they will lock up people from the Pardhi community and say 'we have caught the criminal'. God knows, I have dealt with thousands of such false cases filed against members of our community, she adds.
My question to the larger society is that if we are hereditary thieves, why have we not progressed in life? If we have stolen things worth Rs 2-4 lakh, as some claim, why do most of us not have a house, cars or even new clothes! she adds.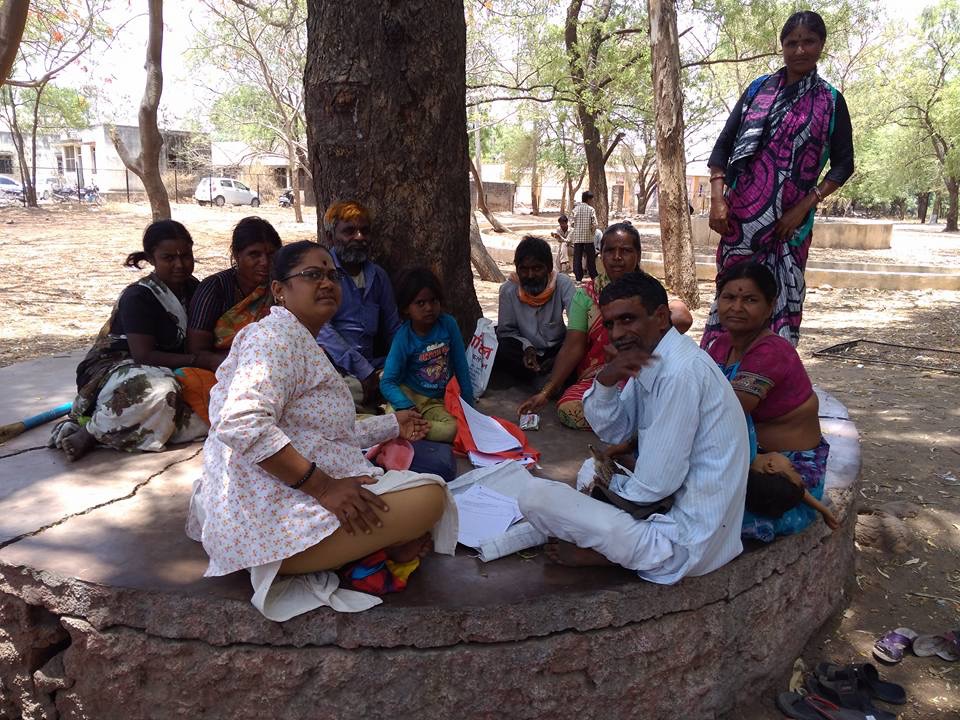 Seeing the worst of humanity
"My father passed away. My mother had a broken arm and disabled. My elder sister Anita and brother Avinash would go to school, but I couldn't because there was a lot of work at home and much of the responsibility fell on me," says Sunita.
Those 'responsibilities' required her to drop out of school from Class V and beg for food two or three times a day.
"Sunita started working with the 'Manavi Hakk Abhiyan', a non-profit, at the tender age of 11 under the guidance of the late Eknath Awad, a prominent Dalit activist. There, she received intensive legal training and knowledge about human rights concerns.
"It was Awad who suggested that she start the 'Adivasi Pardhi Samaj Sanghatana', a social organisation working for, by and from the Pardhi community across Maharashtra in 2005," says Uma.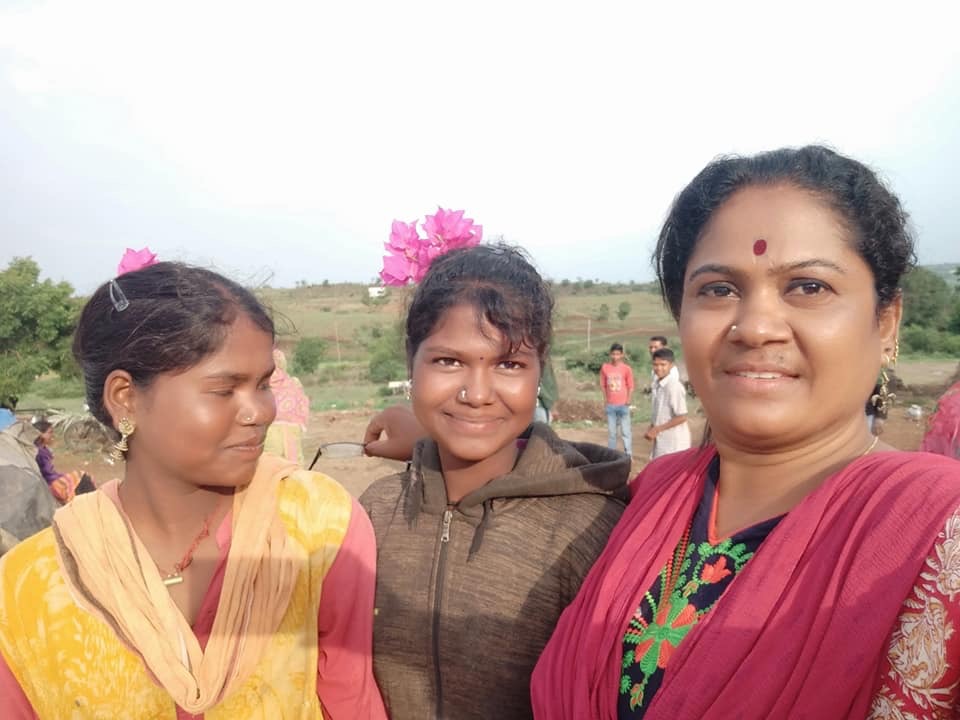 The Home Front
For Sunita, 'work' began right at home itself.
Thanks to a lack of access to healthcare, education and the law and order machinery, social evils like child marriage, untouchability, dowry, a kangaroo court system and beggary were prevalent among the Pardhis.
And It was the women who bore the brunt of it.
"The community here believes that married girls must bear children soon after their first menstrual cycle. If a teenage girl does not have a child, they are called names or cast away. Making matters worse, they receive no maternal care whatsoever during their pregnancy. To get a girl married, the family has to pay dowry which usually runs into lakhs of rupees. Born as the second girl child in the family, for an hour after birth, my parents didn't pick me up. When I began getting my periods, I wasn't allowed into the house, a prejudice all Pardhi women suffer," says Sunita.
For women, their ordeal only gets worse after marriage. Growing up, she saw the horrific treatment that was met out to them as a matter of practice.
"For example, if I were married, no one will touch my clothes. There will be a stone, or a rock kept separately for me and not even a proper bathroom for me to bathe. I'll be given a different soap, bucket, and my clothes are kept separately. After washing clothes or bathing, someone from the family has to pour over my hand before I can re-enter the home. I have to fetch my food, whether I beg or work for it. Even if I buy a saree worth Rs 10,000, I won't be allowed to take it inside the house. If I have prepared food, none of my in-laws can eat it. Only my husband is allowed to eat food cooked by my hands," she adds.
With most husbands either thrown into prison under false cases or succumbing to alcoholism, the women often resort to begging as a means of survival.
Although the practice of untouchability has reduced a little now, when Sunita started her work on the ground as an activist, it was very prevalent.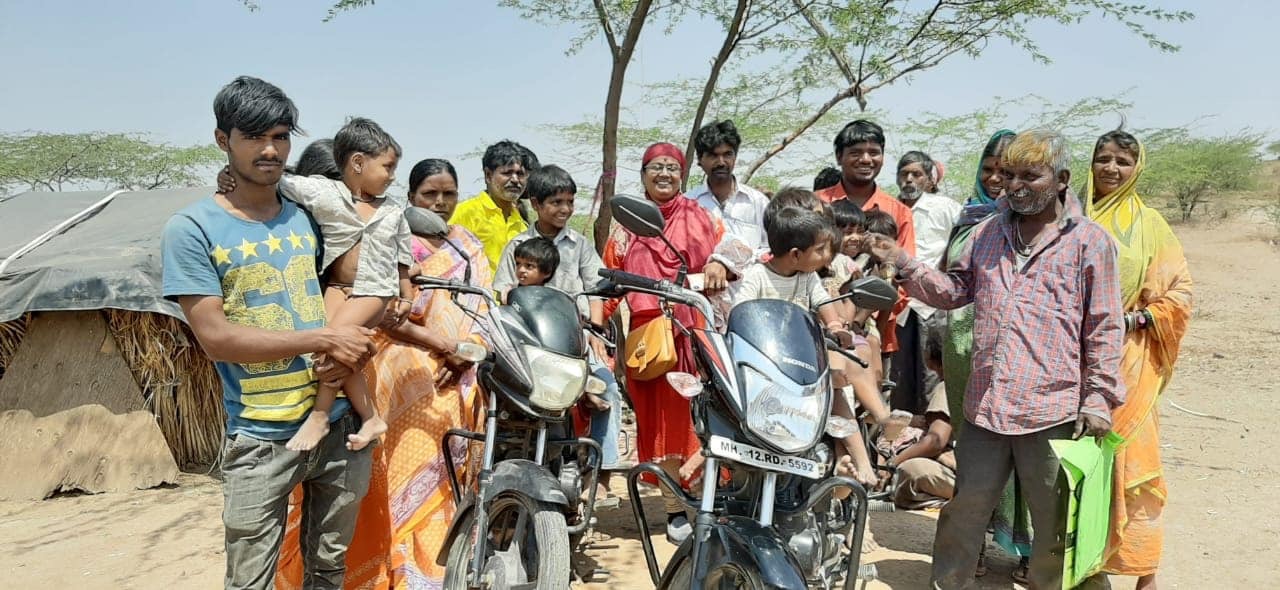 "No one would eat food or drink water if it touched my hands except for my husband. The floor mat for me to sit on would be separate," she informs.
Unwilling to sideline her humanity, she has refused to get married thus far.
"I will only get married if my husband is willing to subscribe to my ideals," she says.
On top of all that, there are patriarchal institutions like the 'Jaat Panchayat' (caste-specific juries of elders in the village which adjudicate on local disputes), dominated by men.
Here, women have no voice, and if found guilty by this kangaroo court, are subject to massive fines amounting to lakhs. If they resist the order, they suffer abuse and are often stripped naked.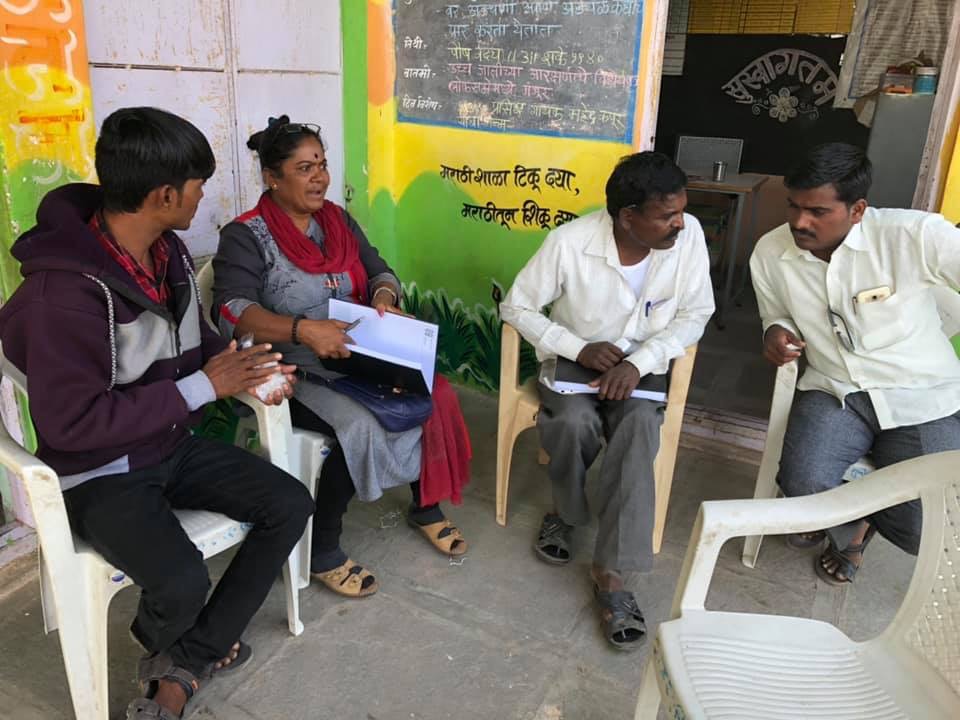 This is the scope of the challenge Sunitha faced on the home front.
Fighting the good fight
Helping start the 'Adivasi Pardhi Samaj Sanghatana' in 2005, and founding the Kranti Trust in 2011, a non-profit organisation, Sunita's work encompasses over 220 villages across different talukas of Pune and Ahmednagar districts.
With assistance from over 500 volunteers from the Pardhi community, she handles three-four cases a week, ranging from trumped-up charges of robbery and murder, domestic violence and rape.
Meeting with the aggrieved person, she counsels them, helps them file a police complaint, arranges for a lawyer, pays the legal fees and doggedly follows up these cases.
"Recently, the local police had taken a Yunus Bhosale, who worked at a local medical facility, into custody on charges of robbery. During interrogation, he suffered intense physical torture. I spoke to the local Superintendent of Police and his deputy, got the case investigated, and he was finally released under Section 169 of the Code of Criminal Procedure (CrPC), stating the 'release of [the] accused when evidence [is] deficient'.
He was arrested because where the robbery had happened, there was a slipper lying around the crime scene which by chance had fitted him," recalls Sunita.
Besides, she conducts fact-finding missions on atrocity and torture cases suffered by the members of the community at the hands of the police and the capture of grazing land and disputes surrounding them. She also spreads awareness about violence against women, child marriage, dowry, caste discrimination and untouchability.
In two decades of grassroots activism, she has stopped more than 90 child marriages, provided legal support to more than 220 victims of atrocity cases, handled over 500 police torture cases, and supported women in over 150 cases of domestic violence.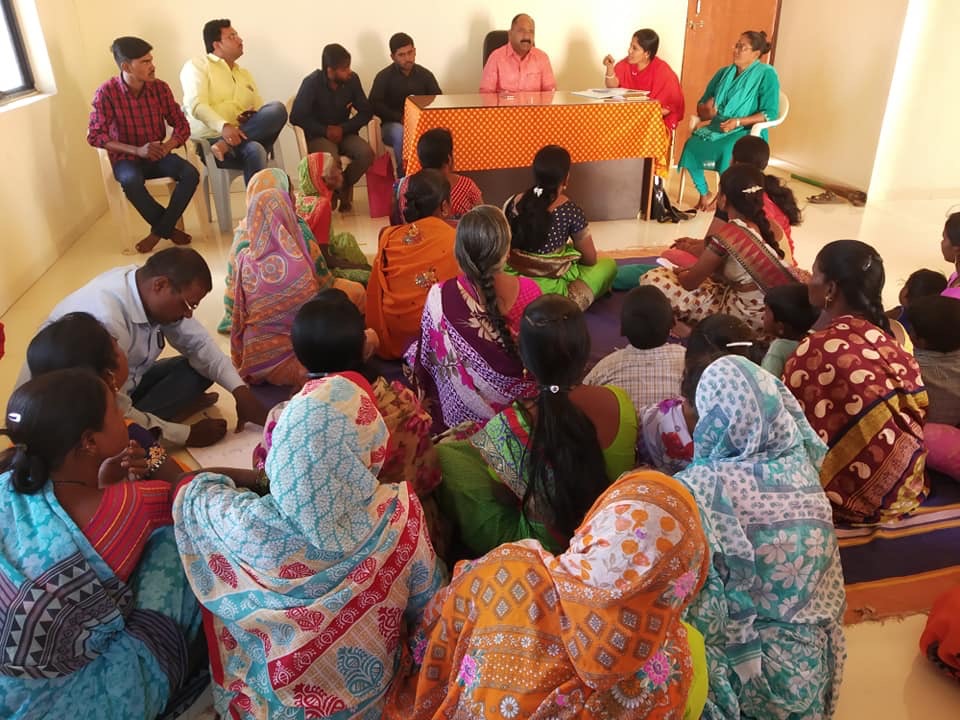 She has even started two anganwadis (which are often not functional due to lack of finance), besides supporting a hundred students from the community to finish their school education.
Naturally, her work has faced serious resistance from both within and outside the community.
"She continuously receives death threats and threats of arrest. Despite these threats, she continues her day-to-day work, hoping that the government of the day will take real and effective steps to protect indigenous people," says Uma.
In the early days of her activism, she was met with scorn by the elders in the community. They derided her for what they considered 'rubbish work', asking people not to listen to her.
"As a follower of Babasaheb Ambedkar, Jyotirao and Savitribai Phule since the age of 11, I have always followed their ideals.
"Many in community taunted me for following Ambedkar because he was a Dalit, saying 'why should we strive for his ideology'. Many households didn't even let me into their homes. But this is slowly changing," she says.
However, it was the Jaat Panchayat that really took issue with her activism, particularly her attempts at raising the stature of women, offering access to the legal system and preventing child marriages. So much so that they hired goons to beat her up.
"Fortunately, there were people from my family and other activists who protected me," she says.
Thanks to the network she built with the local police, volunteers and tireless activists, she receives prior notice about potential child marriages.
"We ensure that young girls are not married off, children don't drop out of school and those who do and have only completed school till Class IX, we have also gotten them admitted again. I also offer to bear the expenses of children's education to stop their parents from getting them married, and then we take responsibility for the child," she says.
Moreover, under the Kranti Trust, Sunita also runs the Uma Sriram Scholarship, which educates 200 children from the Phanse Pardhi and Bhil Pardhi communities. These children are school dropouts, who have resorted to begging.
The scholarship seeks to get them off the streets and back to their respective village schools.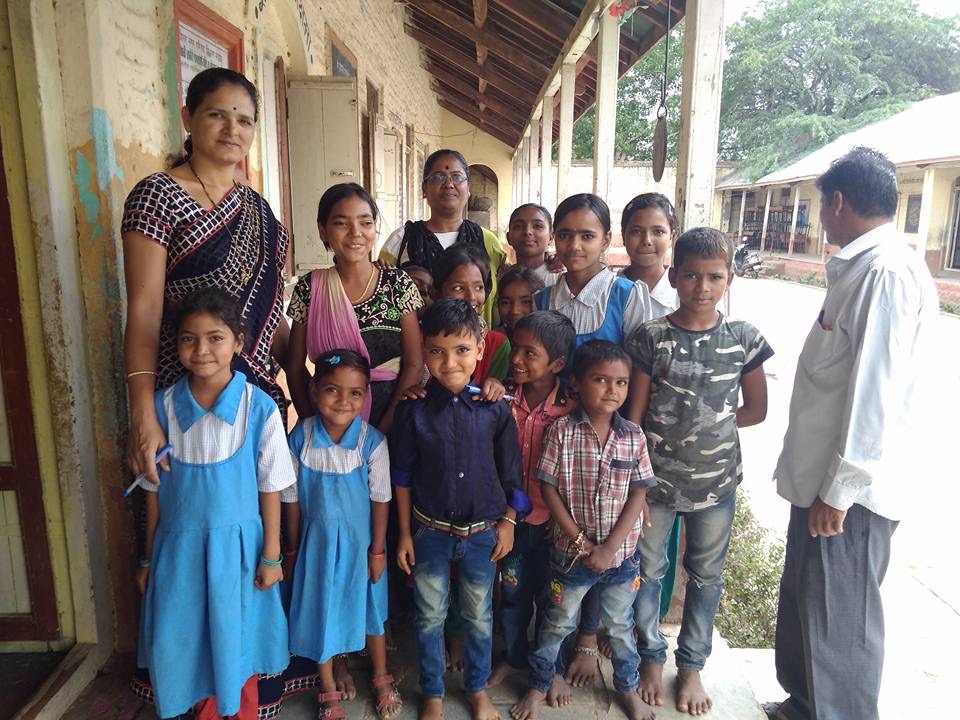 This scholarship covers their school education. Five college-going students, meanwhile, are also being trained for the police recruitment exam.
Meanwhile, she is also trying to ensure everyone in her community gets a caste certificate, which will enable better access to government schemes. Thanks to her work, nearly 1000 families got their homes under a government scheme.
---
Also Read: Accidental Environmentalist: Ladakhi Farmer Escaped Poverty by Planting 4000 Trees!
---
Sunita's work has received a lot of recognition from various organisations in the state, who have awarded her with a slew of fellowships and awards.
She uses that money to help meet the medical expenses of her community members, while also assisting schoolchildren.
Funding for her organisation comes from individual donations.
In addition, Sunita now owns nine acres of land on which she grows 15-20 quintals of jowar, bajra and harbara. Since she can't pay her volunteers, she gives them a portion of her crop.
Most of her volunteers are either unemployed, farm labourers or young students.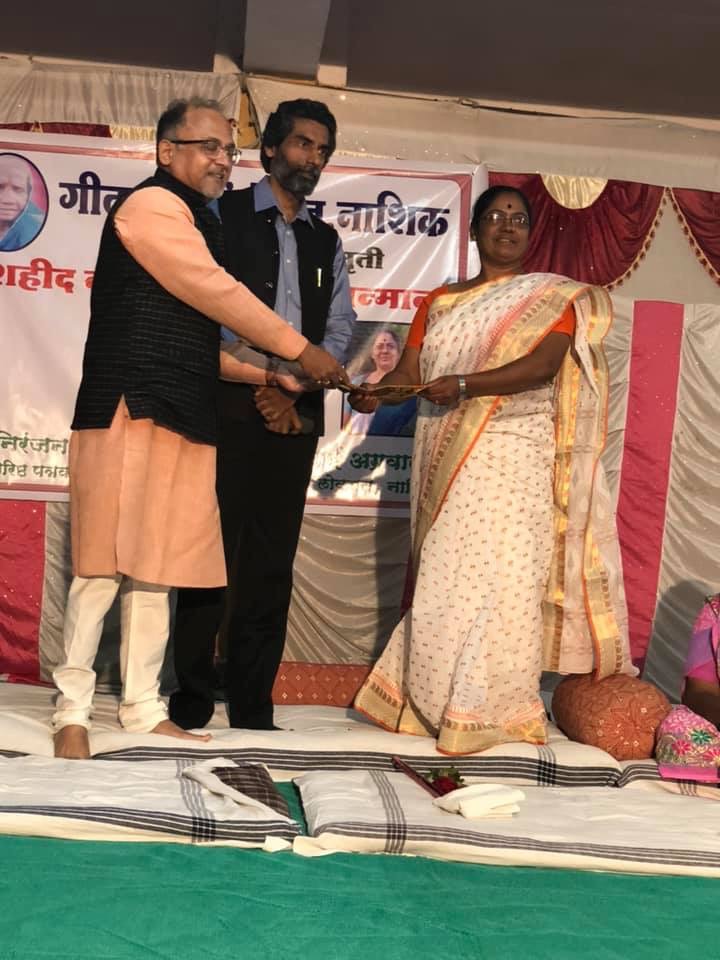 It has been a long life of struggle. But today, Sunita lives in a two-room concrete home in Ambale with her mother. While her sister is married, her brother found work as a gardener with the National Defence Academy in Pune.
Throughout, she has carried on her struggle tirelessly for the protection of poor and vulnerable people, advocating for their rights and trying to help them emerge from a state of precariousness and uncertainty.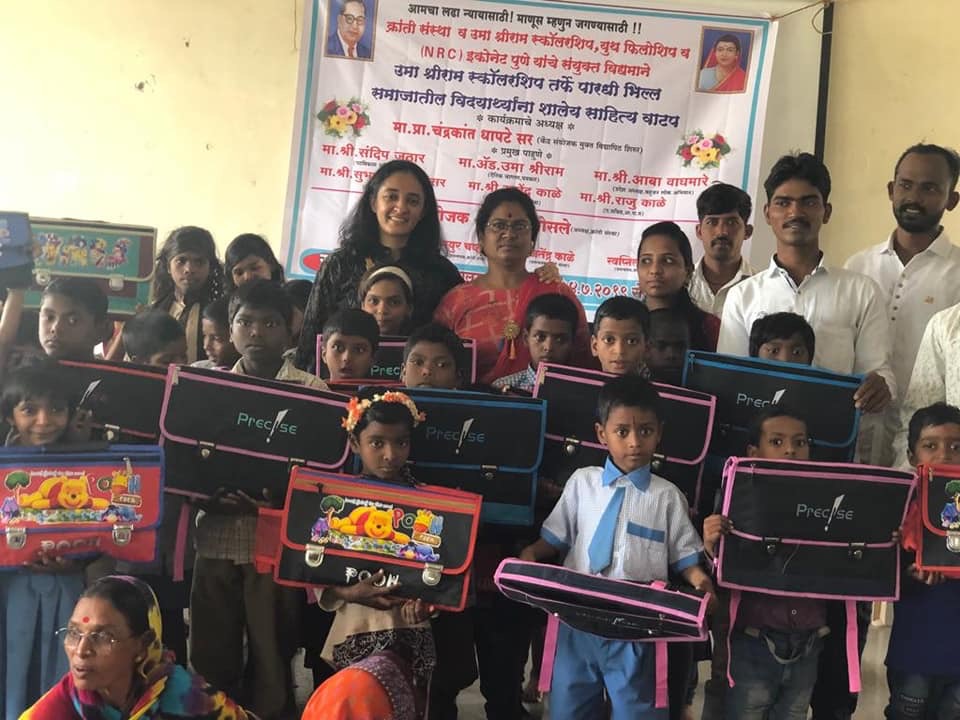 And if anything sums up the vast difference her work has made, both across society and in her world, sample this anecdote she shared. "One time, I knew the hitman they (Jaat Panchayat members) had sent to beat me. He didn't do anything to me because I had helped his sister file a domestic violence case against her violent husband. So, he took the contract to attack me, but upon learning who I was, backed off, saying I did good work," she recalls.
When even your enemies acknowledge your 'good work', it is truly an inspiring life.
Photo Courtesy: Uma Sriram
(Edited by Vinayak Hegde)
Like this story? Or have something to share? Write to us: contact@thebetterindia.com, or connect with us on Facebook and Twitter.
We bring stories straight from the heart of India, to inspire millions and create a wave of impact. Our positive movement is growing bigger everyday, and we would love for you to join it.
Please contribute whatever you can, every little penny helps our team in bringing you more stories that support dreams and spread hope.