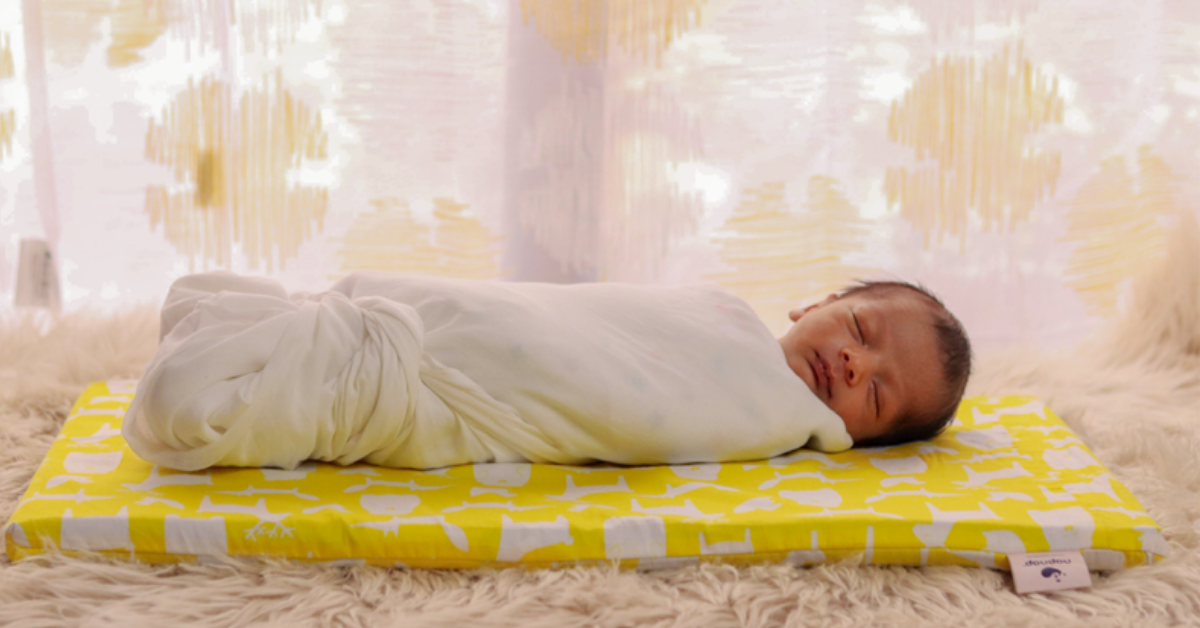 "A quick Google search will show you that for new parents, sleep is the number one problem for which they are trying to find solutions. We knew that the struggle is real and with no product in the market to address this, we decided to try and find workable solutions," says Sameer.
The importance of sleep can never be overstated. It helps your immune system produce substances to fight foreign invaders and plenty of research has been done in this arena supporting the vital role a good night's sleep plays in our life.
For infants, getting proper sleep is of bigger importance. Studies have proved that there exists a direct and positive connection between sleep and cognitive development in infants. Memory, executive function, language, including physical growth, all get adversely affected by poor sleeping patterns in an infant.
Suffice it to say, that if a baby is not getting a good spell of uninterrupted sleep then it would affect her/his overall growth.
---
Help your baby sleep better and longer with Nap Nap Mats. Buy here. 
---
Addressing this very concern staring in the face of most new parents, two Mumbai-based friends came up with a solution—the Nap Nap Mat.
"A quick Google search will show you that for new parents, sleep is the number one problem for which they are trying to find solutions. We knew that the struggle is real and with no product in the market to address this, we decided to try and find workable solutions," says Sameer Agarwal, one of the two co-founders of the venture.
Our solution is a mat that helps the baby sleep soundly. The mat recreates for the new-born a feeling of being inside the mother's womb, continues Sameer.
Birth of an Idea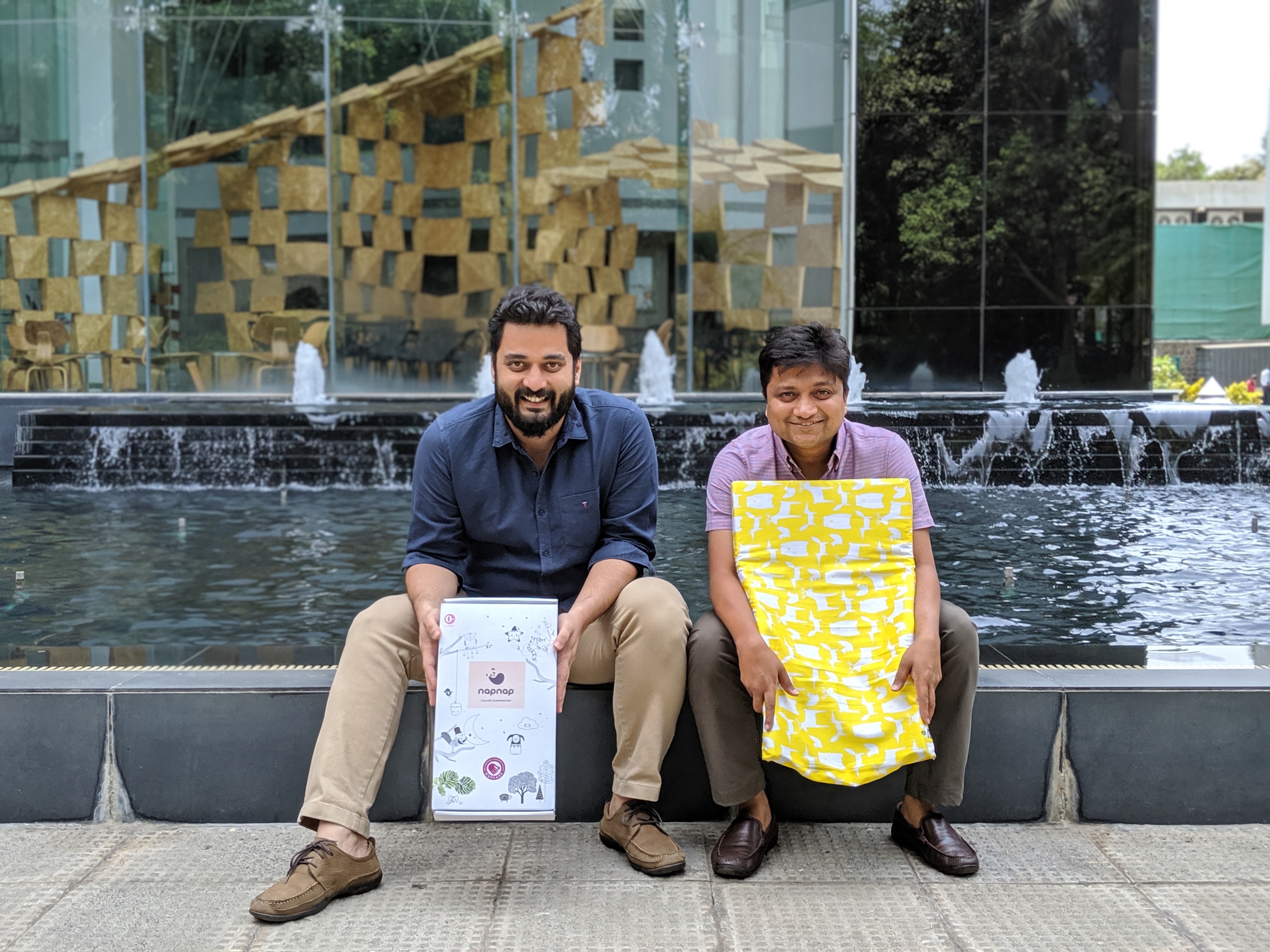 Sameer Agarwal and Swapnil Rao are engineers who co-founded Rawsome Familycare Products Pvt. Ltd., a babycare consumer company in 2018 with a vision to solve real-world problems with the creation of functional and simple products and solutions.
The inspiration for the NapNap Mat came to Sameer and Swapnil when their friend had a premature baby. The baby was always in distress and just could not sleep. This meant their friends themselves didn't sleep for a month straight. When told of the problem, the innovators started thinking of ways to help them.
During their research, the duo found that premature babies, born almost three weeks earlier than the due date, are susceptible to obstructive sleep apnea, an ailment characterised by increased upper-airway resistance that narrows airways.
"A research conducted by Harvard Medical and Beth Israel Deaconess Medical Center in Boston, Massachusetts on 'Stochastic resonance', which basically is the combination of white noise and gentle vibrations, that helps reduce sleep apnea, bradycardia & oxygen desaturation among preterm babies," informs Sameer. 
Such children often require assistance to breathe, and Sameer shares that they needed to target that. Armed with this knowledge, the duo got straight to work and a month later the first prototype of the NapNap Mat was ready. The moment of truth came, when the baby was put on the mat. The little one was instantly soothed and soon developed a healthy sleep routine.
"In November 2017, we discussed this idea and spent considerable time hashing it out. In 2018, we tested the prototype with over 500 mothers from across the country. The final iteration of the product was launched in August 2018 and by September 2018 it was out in the market," informs Sameer.
Innovation in the baby-product market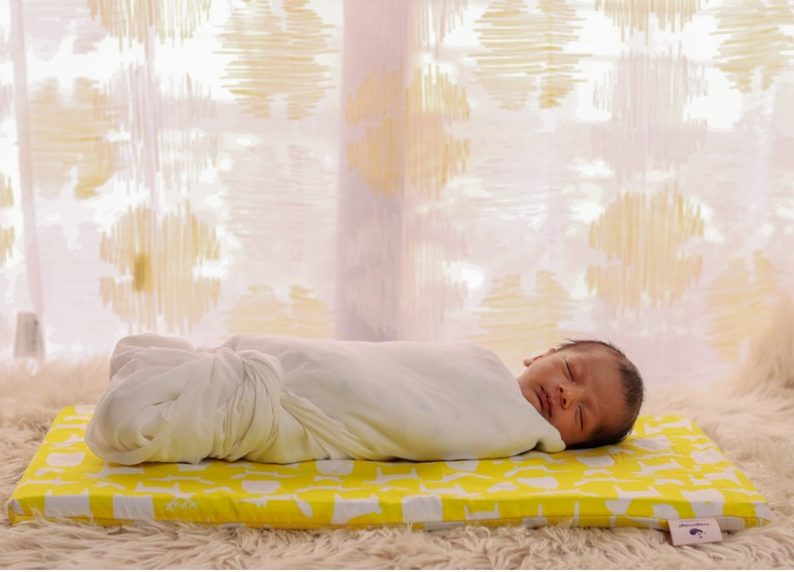 Sameer shares that while there were a few international brands that found space within the Indian markets, there weren't any Indian brands and that is what the duo set out to explore. The biggest lessons for the team came from the came from the conversations they had with the potential clients. With each conversation the duo realised that they wanted to create a problem-solving product.
"Both my partner, Swapnil, and I wanted to get into something that was more in tune with the Indian environment. It was also a time when many of our friends were having babies and we were seeing, first-hand, some of the problems that they were faced with," says Sameer.
Sameer speaks about how, while lack of sleep is not necessarily counted as a medical issue, it leads to so many other problems that could potentially be medical in nature. The crux for Sameer and Swapnil was to create a product that could help mothers and babies sleep better and therefore perform better.
"The only non-invasive vibration-therapy based stimulation method to help reduce sleep apnea is the Nap Nap Mat. This helps the infants breathe better and that in turn helps them grow better," says Sameer.
No wonder that some of the major Neo-natal Intensive Care Units in Mumbai and Bengaluru are using the NapNap Mat on preemies to successfully treat sleep apnea to provide much-needed comfort to newborns in hospitals
Shivangi, a new mother who used the Nap Nap Mat for her two-month-old has this to say, "While research says that newborns sleep upto 16 to 18 hours and a four-week-old sleeps for 14 to 16 hours, the reality is far from it. Having used this mat for my baby I can say that it has most certainly helped my baby sleep better and that in turn has helped me recuperate better."
Lap versus mat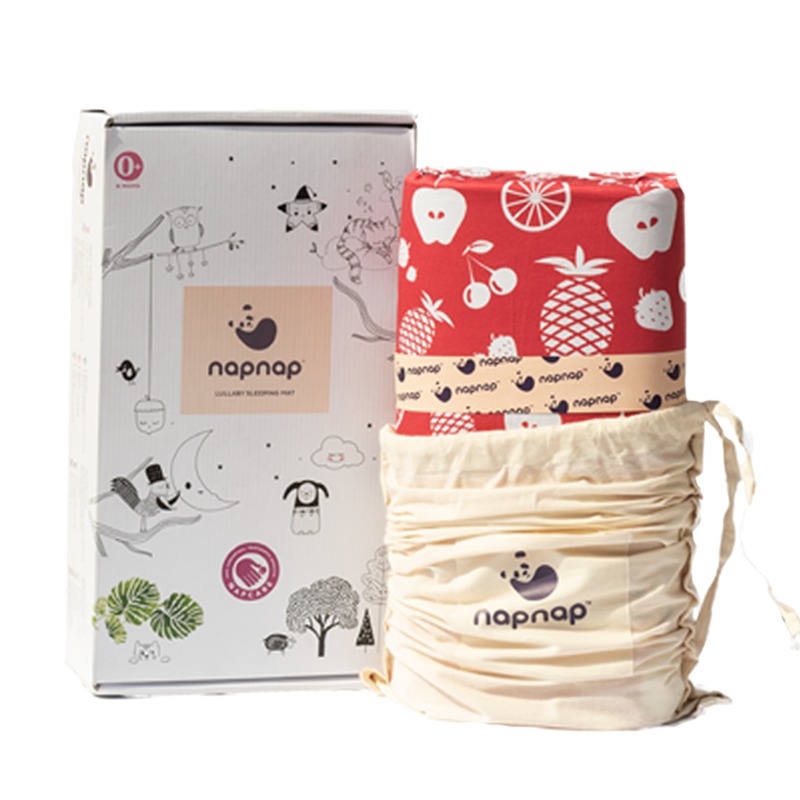 Given that the Indian market was never looking for a product to specifically put babies to sleep and help them sleep better, Sameer says that initially even making that conversational breakthrough was a task.
This took me back to when I had delivered my first child; everytime he would cry, there would be at least three people ready to pick him up and soothe him back to sleep. He got used to all this comforting very soon, and it was all good as long as I had people around me. When I came back to my home, with just my husband and I being around, carrying my son everytime he cried was becoming a huge task – not to mention the strain that it ended up putting on our backs as well.
With young parents in nuclear families choosing to raise children on their own, without the help of family members, products like the Nap Nap Mat only make that journey a tad less stressful.
"As a new mother you tend to have so many things on your mind going around for your baby. You want everything perfect for your baby even in their sleep. There are times the baby is fussy and cries a lot. I discovered the Nap Nap Mat. . . .It really helped my baby sleep peacefully, says Shweta Joshi.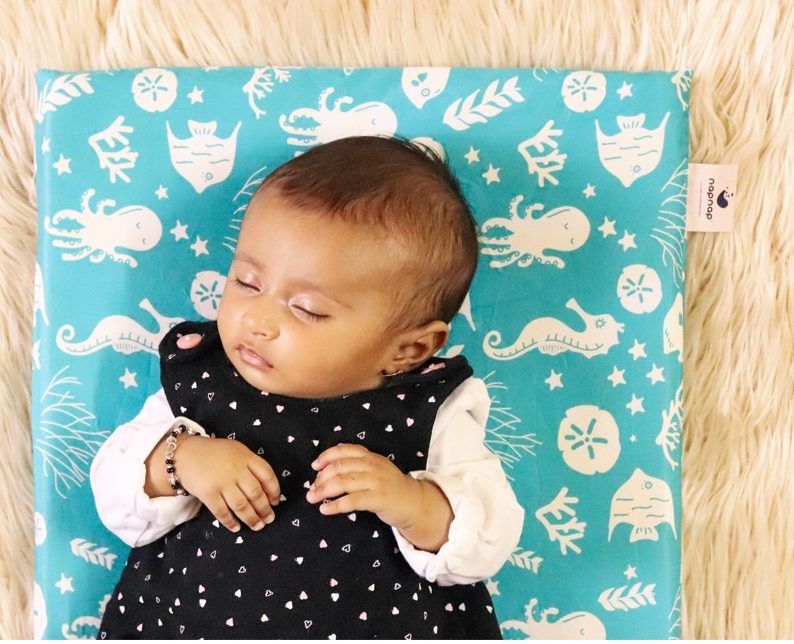 Some of the pros of the Nap Nap Mat:
Given the size of the mat, it is easy to carry and 

fits into bouncers, strollers etc. 

With one complete charge the mat can be used for almost 10 days.
Given that the mat cover is waterproof, it can be easily cleaned.

The product is CE, ISO 9001:2015 certified and also meets U.S. Consumer Product Safety Commission (CPSC) Safety Standards.

This product comes with a 1-year-warranty as well.
There are four different modes to choose from:-The first one is advisable for new-borns, given the gentle vibrations.
-The next mode has a slightly stronger vibration for babies slightly older, and in a similar way, modes three and four can be used for older babies.
When asked about the mistakes he made when starting out, Sameer chuckles and replies, "The first mat prototype we made was rather small. We got the sizing all wrong." While testing it, the team realised that mothers wanted a mat that would comfort babies up to a year old, rather than just up to three months.
Has it been easy? Not in the least. Sameer says that while they have a very loyal and ardent supporter base, there are many who are sceptical of the product and are still on the fence about whether or not to adopt this new technology. As a mother to two school-going children now, if I had the chance to use this product when they were infants, I would have most certainly given it a try.
Help your baby sleep better and longer with Nap Nap Mats. Buy here. 
(Edited by Saiqua Sultan)
Like this story? Or have something to share?
Write to us: contact@thebetterindia.com
Connect with us on Facebook and Twitter.
We bring stories straight from the heart of India, to inspire millions and create a wave of impact. Our positive movement is growing bigger everyday, and we would love for you to join it.
Please contribute whatever you can, every little penny helps our team in bringing you more stories that support dreams and spread hope.