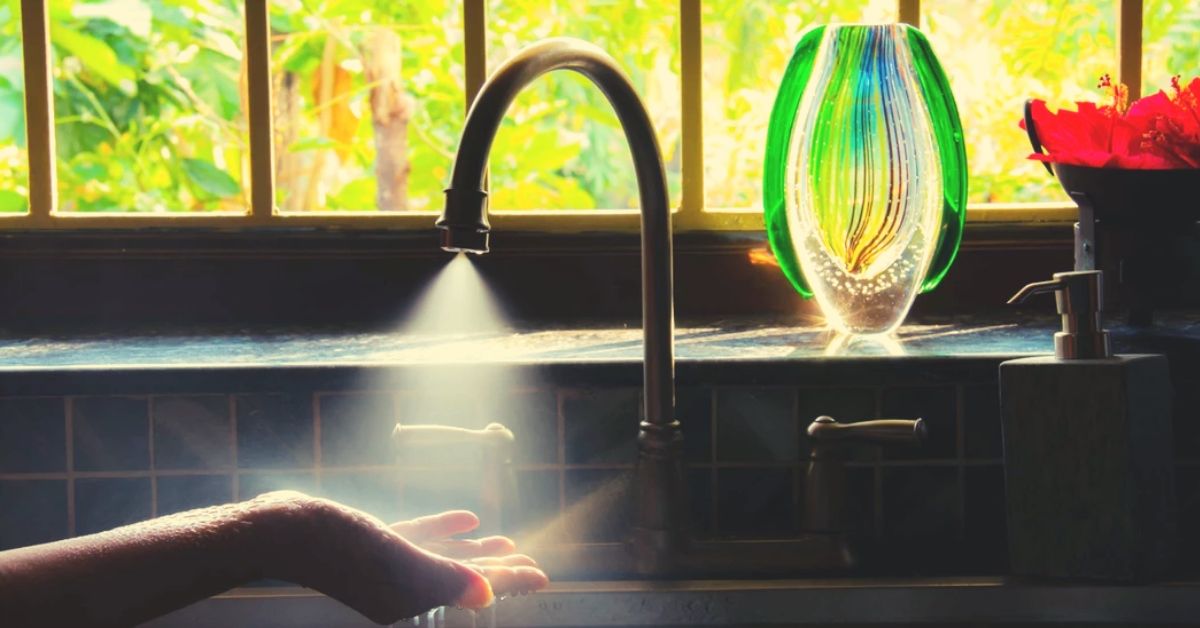 Normally, about 600 ml of water is used in a single hand wash. According to UN, about 350 ml of this is being wasted. Now consider that this simple nozzle reduces the water used in a single hand wash to only 15 to 20 ml!
Last week, a train carrying 2.5 million litres of water arrived in Chennai from Jolarpettai in Tamil Nadu's Vellore district. This is how bad the water scarcity in Chennai is, with groundwater levels at a critical low.
---
Every drop of water is precious. Check out these water-saving adaptors on The Better India Shop here.
---
If you're a resident of Chennai or any other part of India suffering from an acute water crisis, there are many ways you can address it. Build rainwater harvesting systems, use a bucket instead of a shower to take a bath, fix your leaky taps.
In Chennai, meanwhile, a group of engineering graduates from the Madras Institute of Technology (MIT), have already built two types of nozzles for your taps through their startup, Earth Fokus. They claim that these devices can help cut down water wastage by a whopping 95 per cent.
Using atomization technology, these nozzles release water from your tap in the form of a mist-like spray. They can reduce water flow from 12 litres a minute to 600 millilitres a minute.
In other words, you can save up to 35 litres of water a day by simply attaching these nozzles to your kitchen or bathroom taps!
Speaking to The Better India, Arun Subramanian, the founder, describes some of the key features.
"These products are made out of 100 per cent brass, not plastic. We wanted to use brass because it works better in terms of quality, and water conditions in our country differ from state to state, and even in areas in the same state. We wanted a nozzle that could sustain hard water (like in Chennai or Bengaluru) for a long time," says Arun.
Earth Fokus is an accidental startup, claims Arun. He didn't plan on starting this company. During his time in college, he loved inventing things like smart dustbins. After college, he took a six-month break, during which time, the automobile engineer was approached by his neighbour Najeeba Zabeer, an environmentalist.
Najeeba wanted a water-saving device for her kitchen. She told him that she wanted to save more water than was possible with the regular water-saving devices available in the market. Arun then thought of developing a product which could facilitate atomization, a process that engineers had developed in the 1950s.
Explaining the device, he says, "The nozzle atomizes water into fine gentle mist. By doing that, you save more than 95 per cent of the water, depending on the pressure of the released water. If the water pressure is above 1 bar, you're saving water up to 98 per cent. If the pressure is 2 or 3 bars, the water savings range from 95-97 per cent."
Normally, about 600 ml of water is used in a single hand wash. According to the United Nations, about 350 ml of this is being wasted. Now consider that this simple nozzle reduces the water used in a single hand wash to only 15 to 20 ml!
After buying a couple of sprinklers online, he understood how they worked, besides figuring that their water-saving feature wasn't very great.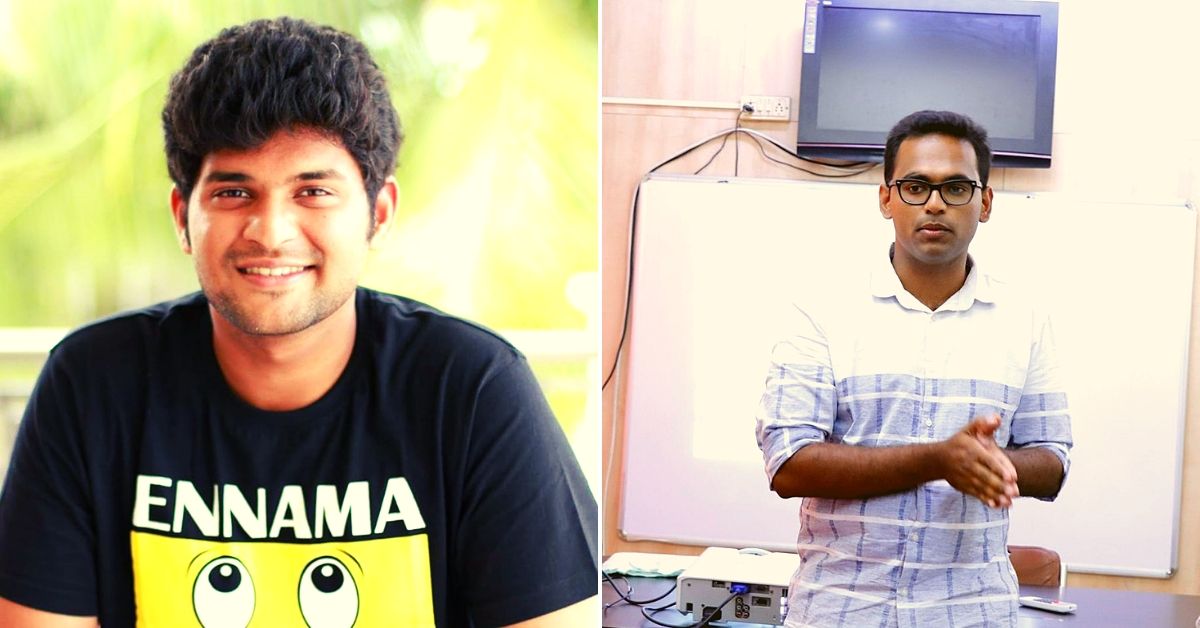 "Subsequently, I did some research before I started the company. In six months, I developed my first prototype, which I tested with my neighbours. Initially, they asked me to remove it because the product was terrible. So, I had to fine-tune it. After much tweaking and testing, we finally came to a point where we could wash our hands in the fine mist. After showing it to my Professor from MIT, he suggested that I commercialise it. This was two years back. My mentor (Najeeba) eventually gave me some capital, and told me to start the company in 2017," recalls Arun.
Eventually, he turned his father's automobile workshop on East Coast Road in Chennai into a facility which housed their laboratory and office.
Developing this product brought out the environmentalist in him. During his research, Arun understood what water scarcity situation was going to look like in the future. Najeeba had predicted the current Chennai water crisis back then.
Making money from selling these nozzles isn't a bad thing, but that's not entirely what his venture was about, insists Arun.
"You have to make sure the product sells, and people use it. That's what motivated me to develop it. That's why I started this work," he argues.
So, how do these nozzles work?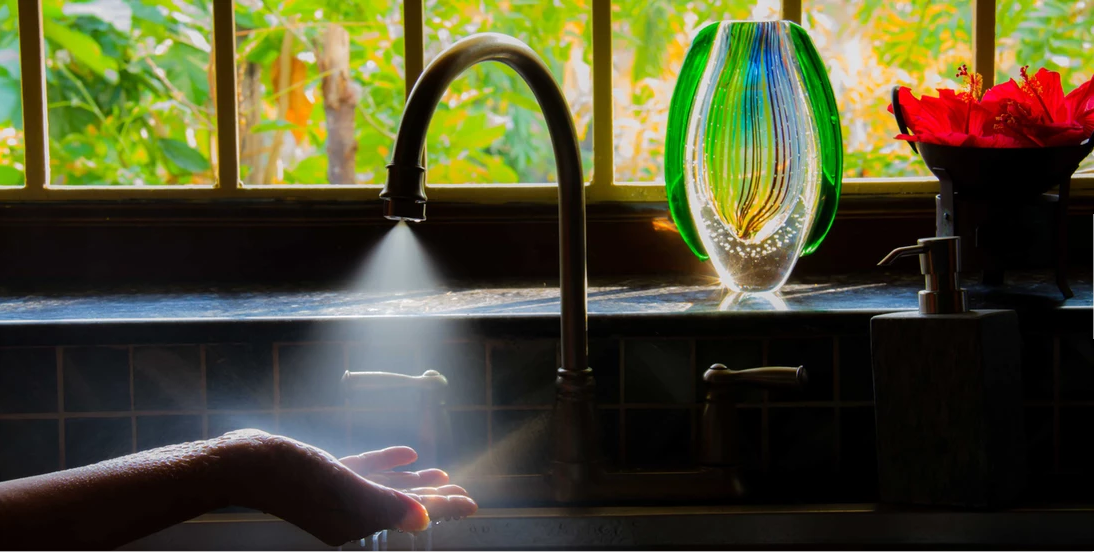 For example, the barber who sprays water on your hair uses the process of automization.
The nozzles that Arun created atomize water by converting one drop into a lot of droplets. Under normal water flow, when you wash your hands, only one layer cleans your hand, while other layers just flow into the drain. Even if we try to be stringent, we end up wasting water.
Atomization creates only one layer of water on your hand. Every drop coming out of the tap is directed towards cleaning your hand and only then does it go into the drain. It's not only about how much water you save, but also how effectively you wash your hands or clean your utensils.
"With a greater surface area coverage, you can get your utensils cleaned in much less time. Moreover, the force of the mist ensures that tough stains are scrubbed efficiently too," says the company website.
Following successful demonstrations, many corporations in Chennai began approaching Earth Fokus, starting with Cognizant. They were the first ones to install these nozzles before the water scarcity hit Chennai, and thus, prepared for the current crisis.
"One office building can save close to 7,000 litres a day, and the Cognizant facility alone has three buildings. Thus, one facility can save nearly 20,000-21,000 litres a day. In a year, they can achieve savings of up to one crore litres. That's the difference," says Arun.
In a statement, Cognizant claimed, "We have installed special nozzles into washbasin taps that help us make the best use of available water. These nozzles reduce the water flow to a mist, bringing down water consumption by 80% and preventing wastage."
Earth Fokus has two kinds of products—QuaMist and EcoMist. QuaMist is an easy-to-install nozzle with a cap, which takes about 30 seconds to retrofit into your kitchen or bathroom tap. The installation doesn't need the expertise of a plumber.
"Twisting the cap will allow you to control the flow of water. The cap converts the mist into a high-pressure steady stream while still saving more than 85 per cent water. The spray radius can be manipulated by slowly rotating the cap anti-clockwise," says the company website.
The second and more popular product is the EcoMist, a nozzle which goes inside the tap. Once installed, it is difficult to remove. According to the company, the EcoMist can help save around 95 per cent of water, giving only 0.5 LPM (litres per minute) compared to the regular discharge of 10 LPM. This, too, is easy to install.
---
Also Read: As Chennai Struggles For Water, This Man Has Enough For 6+ Months!
---
Learning their long-overdue lessons, many major IT companies are buying Earth Fokus' products. Thus far, they have sold 8,000 EcoMists which cost Rs 550 per piece, besides 1,500-2,000 QuaMists, which sell at Rs 660 apiece. They will soon move into the incubation centre at IIT-Madras.
If you want to save water, buying these nozzles for your home isn't a bad place to start.
To know more, contact Earth Fokus here.
(Edited by Shruti Singhal)
Like this story? Or have something to share? Write to us: contact@thebetterindia.com, or connect with us on Facebook and Twitter.
Tell Us More
We bring stories straight from the heart of India, to inspire millions and create a wave of impact. Our positive movement is growing bigger everyday, and we would love for you to join it.
Please contribute whatever you can, every little penny helps our team in bringing you more stories that support dreams and spread hope.