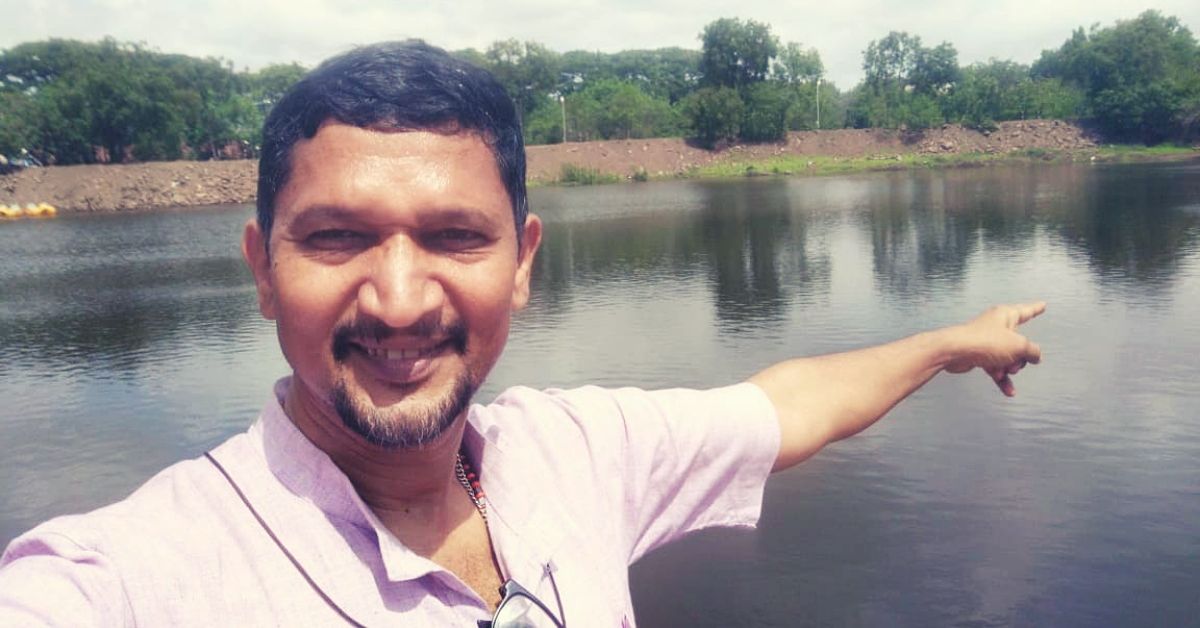 Ajit Gokhale's reed bed system can be installed anywhere, from housing societies and educational institutions to companies and villages. Its capacity to treat water? From as low as 500 litres/day to 15,00,000 litres and even more!
Most of us may not remember the early experiences of our childhood, but some incidents take root deeply in our subconscious shaping our personality, choices, and behaviour for life.
For Ajit Gokhale, a man who successfully ended drought-like conditions in over 200 villages across India since 2003, this early experience sprung from a trip to his relatives' house living in Alibaug, Raigad district, Maharashtra.
---
Like Ajit, you can also save water. Check out this cool water-saving device at TBI Shop here.
---
In 1978, the 10-year-old struggled to understand why the water in his ajji's (grandmother) house was salty when the water at his home in Mumbai was sweet. A stubborn Ajit resisted and refused to drink the machool paani (salty/dirty) and demanded water that he was used to drinking.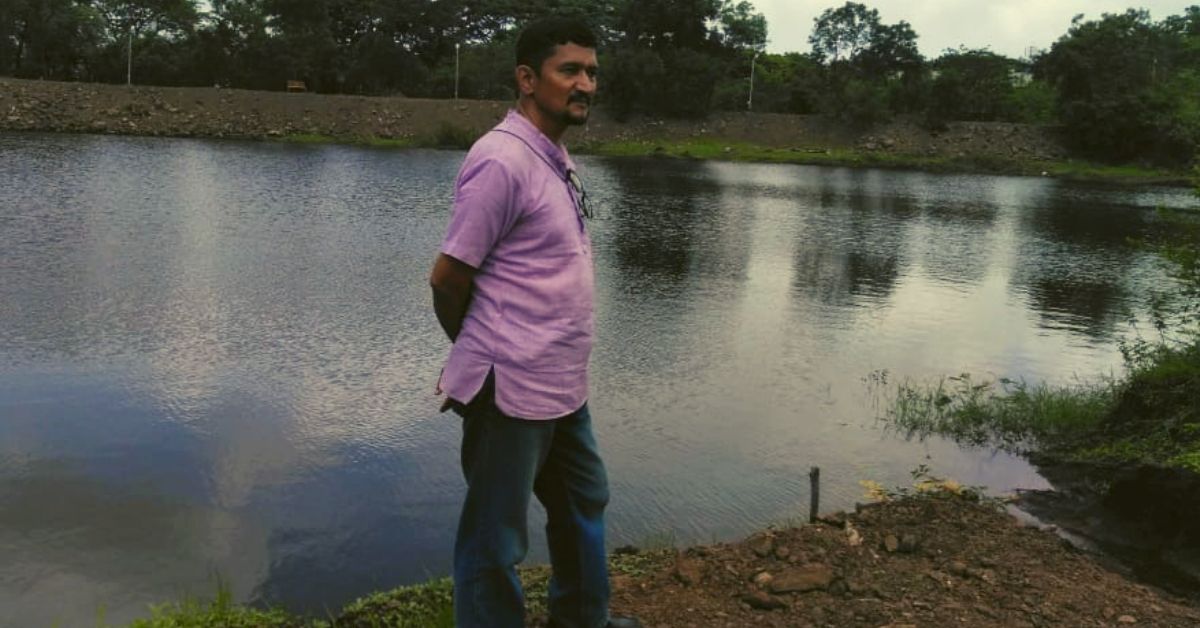 Ajit Gokhale
Ajit's mother promised to fulfil his wish, and, in the evening, took him to the Kulaba fort surrounded by the sea and only accessible at low tide. Inside the fort lay a pond but his mother's destination was ensconced in the temple within the ramparts of the historic citadel. The little boy saw a well as he entered the hallowed ground. Protected from the sun and the salty spray of sea waves, the water in the well was sweet to young Ajit's delight.
Sipping the water quenched Ajit's thirst, but not his curiosity. He asked his mother the reason for the difference in the taste, to which she replied, "It's magic done by the Gods that we have sweet water in the salty surroundings."
How does God do this magic? This question stayed with Ajit for a very long time, "I thought it was either done by the fort or by the trees surrounding the well," laughs Ajit, in conversation with The Better India (TBI).
Ajit would get the answer to his question 18 years later near Kanakeshwar Temple about 15 kilometres from Alibaug.
In 1996, the temple's pond dried up for the first time. With good intentions, the temple authorities emptied the pond for cleaning purposes. Their biggest mistake was that they emptied it in December 1995 and by March next year, the three wells in the vicinity had dried up due to lack of trees.
This made the connection between the pond and well water clear to Ajit.
"In the Kulaba fort too there was a temple and a pond. The mysteriously cool and sweet well water was percolated pond water," he adds.
The memory of the water in the Kulaba Fort and the traditional rainwater harvesting techniques he saw in the sacred grove in Kanakeshwar, gave birth to Ajit's water-saving mission.
Early Life & Developing Green Waste Water Treatment System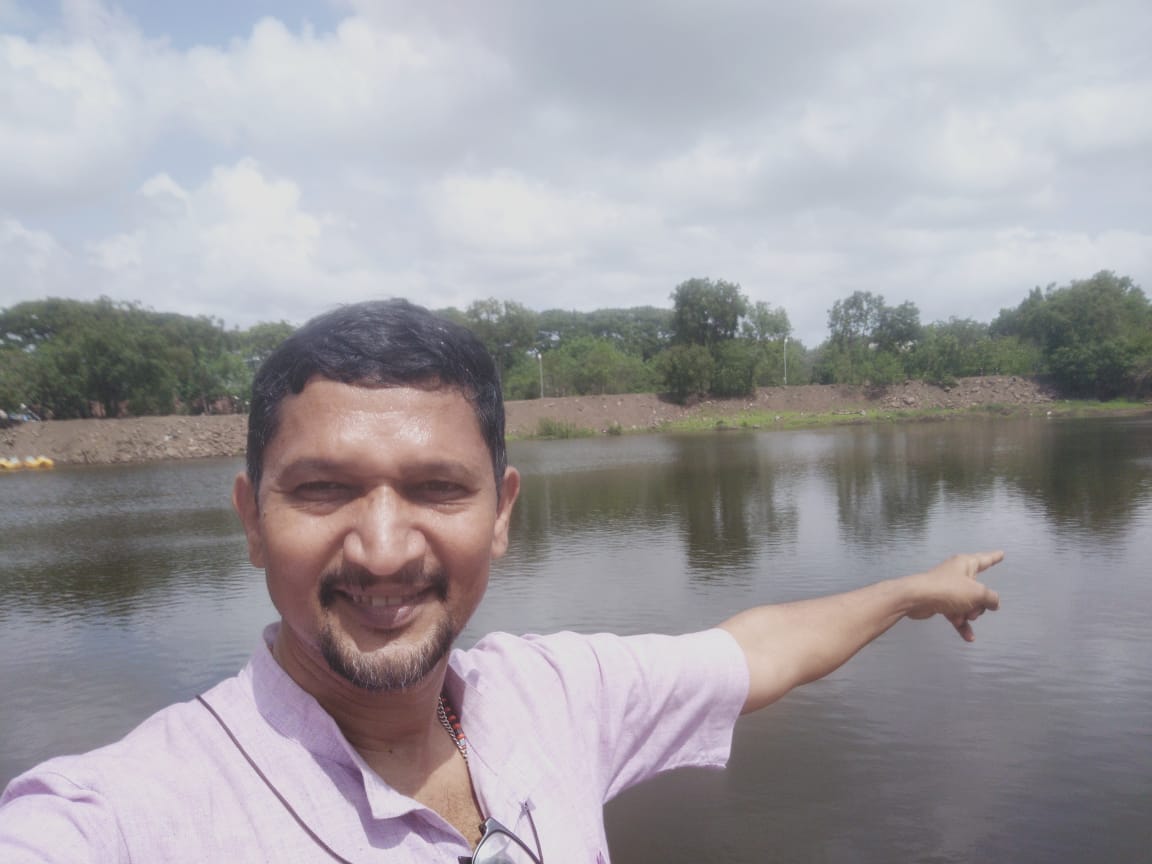 Raised in Dombivali, Ajit did his BSc in Botany followed by a Masters in Plant Physiology and Biochemistry. He acquired his PhD in Plant Physiology too.
After a short teaching career, Ajit joined Ion Exchange India Limited, "Working in a company pioneering in water treatment was my dream job. Back in 1996, conversations around saving or treating wastewater were rare." In his 3.5-year-stint with the R&D department of the company, Ajit learnt the many ways of water purification and treatment.
GS Ranganathan, the then chairman of the company, directed Ajit to research on developing a wastewater treatment system based on floating hydrophytes (plants that grow on the water surface). After this, he developed an artificial wetland reed-bed system that uses hygroscopic reed plants to treat grey water, pollutants from sewage, and industrial effluent.
The cost-effective and sustainable method has several benefits as it does not require electricity, costly equipment, workforce, and maintenance.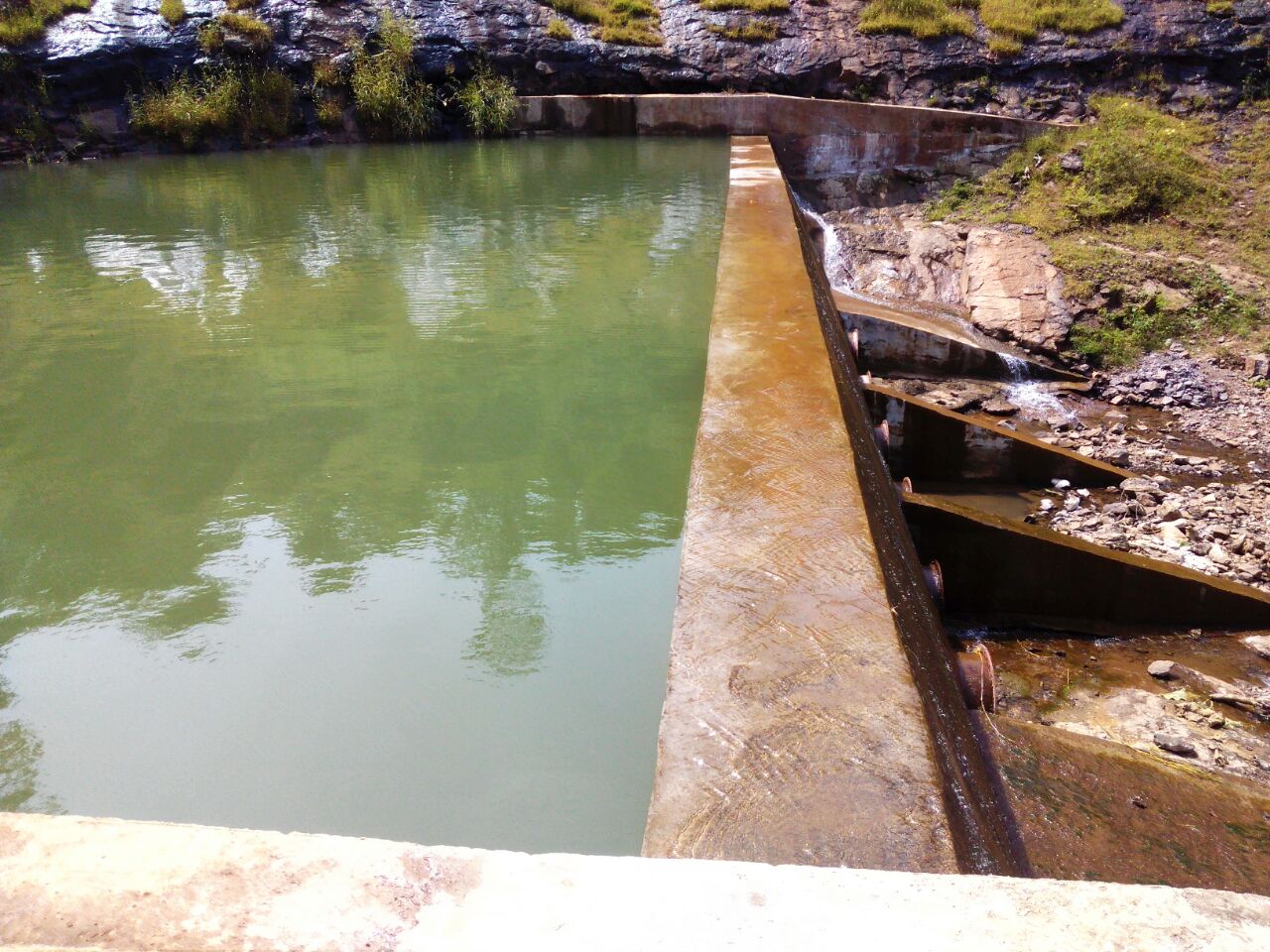 A part of my job involved travelling across India to install the water treatment devices. It was disturbing to see regions drying up, people falling sick from consuming the polluted groundwater. It was like we are sitting on a water time bomb. Instead of microbes, which caused dysentery, arsenic was coming out from bore wells, and that caused cancer. I had to put my knowledge to use and develop a solution, and the simplest natural solution was to harvest rainwater, says the 51-year-old.
Ajit quit his job to form his organisation, Natural Solutions, in 2003 to revive dead water bodies in rural areas and treat wastewater, especially using the reed bed system.
Natural Solutions provides solutions like Rain Water Harvesting System, Mechanical Water Treatment, Solid Waste Management and Organic Farming.
Reed Bed System And How It Works
The reed bed system can be installed anywhere – housing societies, corporations, educational institutions to villages and have a per day capacity to treat water from as low as 500 per litre to 15,00,000 litres or even more.
One of the prime examples of the reed bed system projects that Ajit's company has worked on is Dhikoli village, Baghpat district of Uttar Pradesh.
Years of excessive use of chemicals, fertilisers and indiscriminate use of groundwater combined with the discharge of sewage from domestic toilets had contaminated ten johads (ponds) in the village. Once a source of drinking water, the ponds were reduced to a dumping place of domestic wastewater in 2013.
The human waste had contaminated both the ponds and the borewell water. Meanwhile, the extraction of groundwater had increased the depth of the ponds to as deep as 100 feet.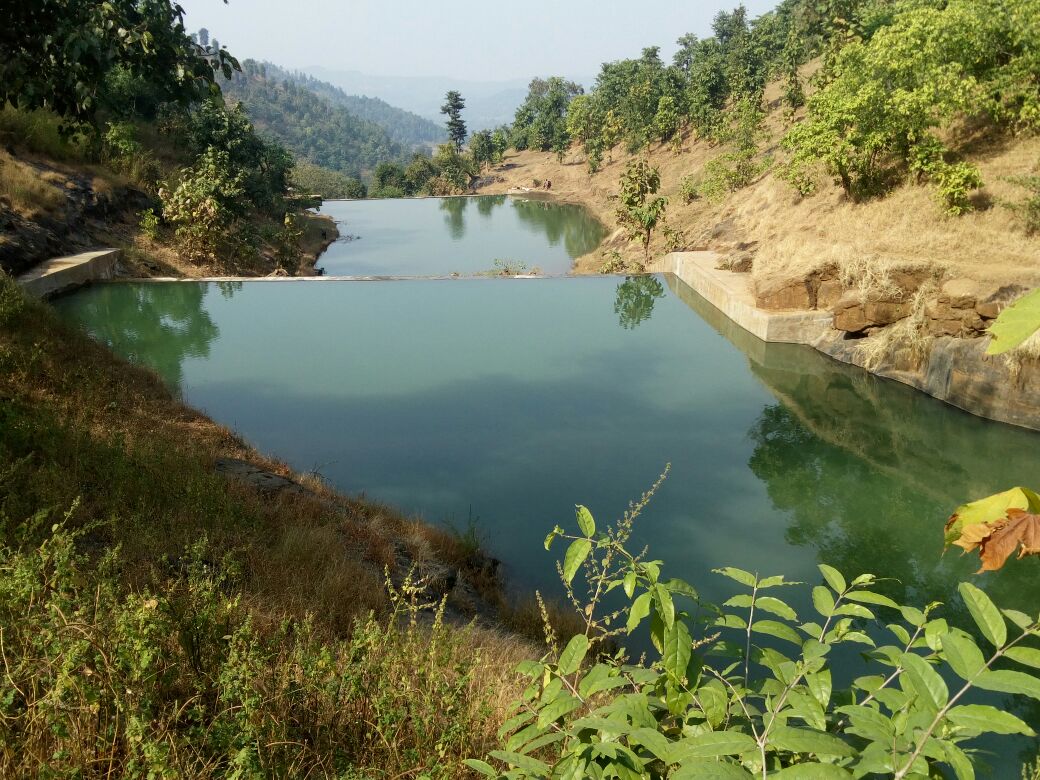 With technical help from Ajit and financial help from Bharat Petroleum Corporation Limited, a New Delhi-based NGO—Development Centre for Alternative Policies, implemented the reed bed system to collect sewage water, convert it into fresh water and deposit it in two-newly made ponds. The ponds were created using earth-movers and voluntary services from villagers and became a place where rainwater could be collected and thereby recharge the groundwater too.
A reed bed that looks like a garden was constructed close to the new pond and was filled with gravel and sand. A 650-feet long channel (8 feet deep and 10 feet wide) was built to transport and treat the sewage water from the drain to the newly-built johad.
Meanwhile, the villagers planted 4,500 saplings of water-cleaning plants like alocasia, crinum, canna, colocasia on the reed bed. These plants act as an oxygen supplier to the soil through their root zones. Soil bacteria, fungi and micro-fauna use this oxygen to break down organic compounds in wastewater as it passes through the channel and makes the water clean.
The entire project cost around Rs 20 lakh and every year, since its construction, around 109 lakh litres of wastewater is treated, purified and sent to the ponds.
Using this eco-friendly way, Ajit is also helping government and private corporations to recycle water. JSW Power in Ratnagiri near Mumbai (275 KLD [Kilolitres Per Day]), Jindal Sports Academy in Bellary (100 KLD), JSW township in Vidyanagar (over 1500 KLD), Army Public School in Beas (120 KLD), Symbiosis International University HillSide Campus (600 KLD) and others are using Ajit's water recycling system.
So far, he has given consultancy on conventional Rainwater Harvesting (RWH) to 1,200 housing societies in Mumbai of which nearly 100 installed it.
As per the figures mentioned on the Natural Solutions' website, the organisation has made drinking water available to 15,000 villagers affected by annual scarcity just with the help of rainwater harvesting techniques.
He installed RWH structures at Naigaon Police Headquarters, Maharashtra Police Training Centres in collaboration with the Centre for Environmental Research & Education (CERE).
All the projects undertaken by Ajit have found success with financial help from several corporations and NGOs and even individuals.
You can get in touch with Ajit Gokhale here.
---
Also Read: 72-YO TN Man Saves 16000 Litres of Water/Year, Hasn't Paid a Bill in 30 Years!
---
(Edited by Saiqua Sultan)
Like this story? Or have something to share?
Write to us: contact@thebetterindia.com
Connect with us on Facebook and Twitter.
Tell Us More
We bring stories straight from the heart of India, to inspire millions and create a wave of impact. Our positive movement is growing bigger everyday, and we would love for you to join it.
Please contribute whatever you can, every little penny helps our team in bringing you more stories that support dreams and spread hope.