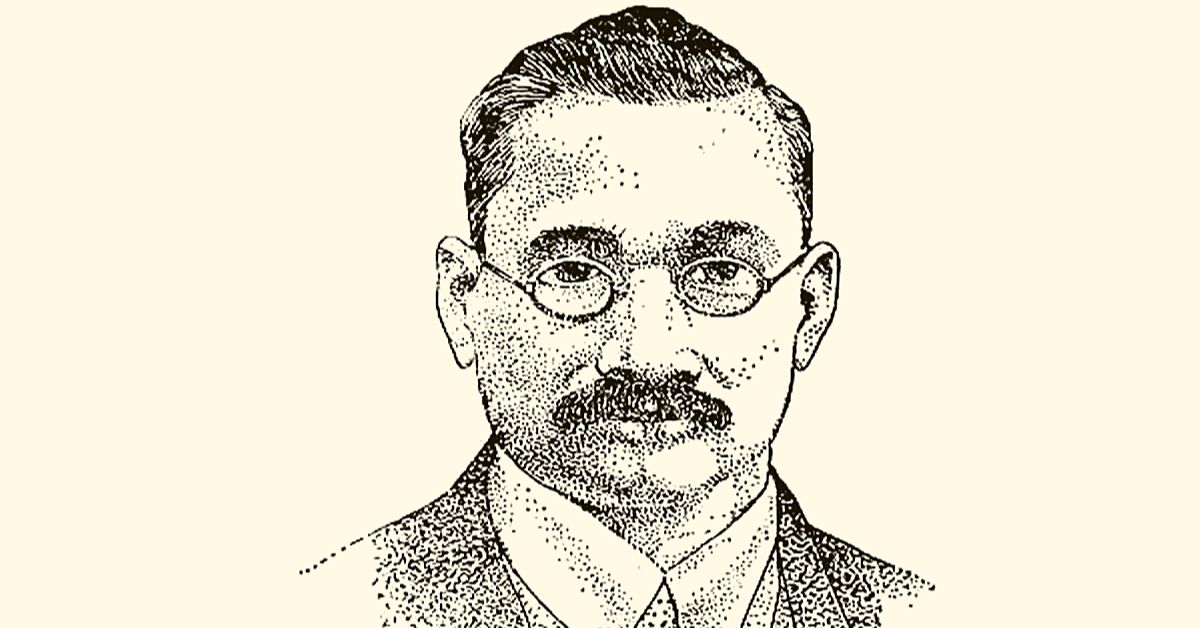 Entirely self-trained, this ace inventor from colonial-era Bombay shot to global fame with his revolutionary 'Bhisotype.' And yet he remains all but forgotten in his own country. Time this changed! #ForgottenHeroes #History
Shankar Abaji Bhisey (1867-1935) is probably the most remarkable Indian inventor you have never heard of.
Hailed as the 'Indian Edison,' Bhisey was on the cusp of revolutionising the printing industry with his Bhisotype (a type-casting machine). However, the inability to market it successfully alongside financing problems hindered his efforts.
What's remarkable about the self-trained man is that he came up at a time when India, under British colonial rule, barely offered any institutional support to potential scientists and inventors like the IITs do today.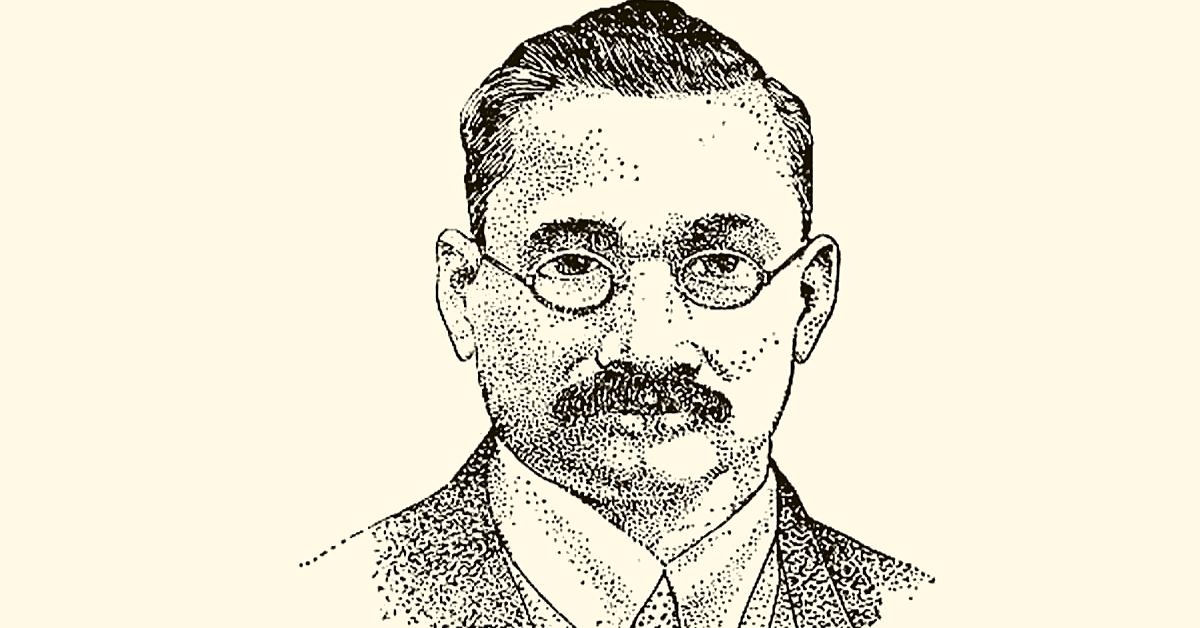 It was his own ingenuity and hard work, which took him from the crowded side streets of Bombay (Mumbai) to international acclaim. However, circumstances later on in his life would once again confine him to obscurity.
Growing up in Bombay, Bhisey showed a real aptitude for the sciences, constructing a "small apparatus at home which made coal gas" at the age of just 14, writes JB Kulkarni in a Council of Scientific & Industrial Research (CSIR) publication.
As a teenager, he would spend days reading various issues of the reputed Scientific American magazine, and in fact told one New York publication year later, "I owe everything to the mechanical education I received from that American magazine."
He also understood that science was a collaborative pursuit and began a club in Bombay and "by his early 20s, began designing a slew of gadgets and machines: tamper-proof bottles, electrical bicycle contraptions, a station indicator for Bombay's suburban railway system," writes historian Dinyar Patel for the BBC.
Bhisey even wrote columns in the Marathi science magazine called Vividh Kala Prakash, through which he communicated the importance of science to ordinary people.
---
Also Read: Starstruck Photos: Inside India's Highest Astronomical Observatory in Ladakh's Hanle
---
However, he really came of age sometime in the late 1890s, when he won a competition organised by 'Inventors' Review and Scientific Record,' a British publication, by developing the design for a machine that would weigh groceries.
Defeating a whole host of British contestants, the local administration took an interest in his work and helped finance his trip to London, where he sought to attract investors.
Before leaving, he told his friends that he would not come back to Bombay unless he made it, or ran out of money. Just before his trip to London, he also came into contact with the then secretary of the Indian National Congress in Bombay and a shrewd businessman Dinsha Wacha, whose letter of introduction got Bhisey into contact with a Dadabhai Naoroji, a businessman in London and one of the early heroes of the Indian national movement.
Along with Wacha's recommendation, Naoroji also witnessed Bhisey's ingenuity first hand—the young man already had a growing list of international patents already under his belt.
Both men soon inked a business agreement, whereby Naoroji agreed to invest in Bhisey's work. Besides offering him financial support, the economist and businessman also gave him reading material about the fledgeling Indian nationalist movement.
Following the agreement, Bhisey set out to work from a workshop in north London.
What's particularly notable about some of his early work is how it addresses some of our most everyday concerns.
He developed new and interesting models for a wide range of items—from kitchen gadgets, automatic toilet flushers, a telephone, and even an early model of the push-up bra. Nonetheless, it was his work in the printing industry that caught the attention of the world.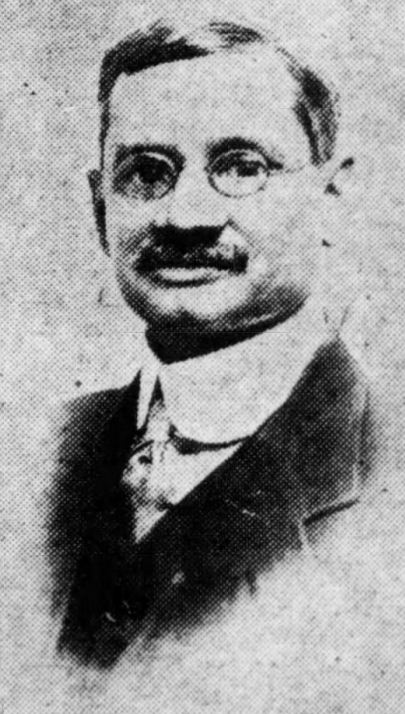 "He invented one such machine cast [where] thirty-two different [metal] types [used to print newspapers and books] simultaneously. However, people did not believe his claims, and he was challenged by engineers of the Caston Type Foundry, a leading type-casting firm in London. Bhise Accepted the challenge, set up his own foundry, the Bhiso-Type Ltd, with financial assistance from London and produced a machine in 1908. This silenced his critics as well as the English engineers. The machine could automatically cast and assemble 1200 different types every minute," writes JB Kulkarni
Bhisey did not look back, and through the course of his career had 200 inventions and 40 patents to his credit.
However, things began to fall apart for Bhisey in London, once Naoroji asked him to seek a bigger investor, helping him find one in a friend and English businessman Henry Hyndman, considered by many as the "father of British socialism" and a vociferous critic of British colonialism.
Unfortunately, Hyndman's promise to raise £15,000 for the Bhisotype never panned out, and while awaiting this funding process to pan out, Bhisey rejected an offer from the Linotype Company, a printing industry giant, to purchase of a controlling share in his company.
By then, he had invented the rotary multiple type-caste, which upped the ante from automatically casting and assembling 12000 different types a minute to 3000, which was way more than any other European machine at the time.
As mentioned earlier above, this invention ran into serious funding concerns. By 1907, Hyndman's funding plans fell apart, and the following year Naorji's resources had run out. He had no choice but to leave London in December 1908.
But his early achievements had caught the eye of the Indian National Congress, and on the invitation of freedom fighter Gopal Krishna Gokhale, whom he met aboard the ship back to Bombay, Bhisey attended its annual convention in 1908 as the Guest of Honour in Madras.
Gokhale  was deeply impressed by Bhisey's typecaster andvgot him in touch with Ratan J Tata, and inked another agreement with the Indian company for greater funding.
By 1917, this enterprise had fizzled out, but what it did was give him another lease of life, this time in New York during the First World War.
"At that time, one of the stumbling blocks in type-casting was the non-availability of a mould that would suit all sizes of types. Bhisey worked on it and succeeded in making one such mould in 1914—an outstanding invention which was acclaimed in printers' journals in Britain and America," writes JB Kulkarni.
His stint in America also introduced him to Lala Lajpat Rai, a doyen of the Indian freedom struggle, who inspired him to further his scientific pursuits.
"Curiously, he never successfully marketed the Bhisotype. In New York, however, Bhisey grew rich from an iodine solution he developed. Health-wise, it was of questionable efficacy, but it was heartily endorsed by Edgar Cayce, an American psychic and mystic," writes Dinyar Patel for the BBC.
Towards his final years, he seemingly lost track and began dabbling in the occult with the invention of a "spirit typewriter," which was basically another version of the Ouija board.
Unable to properly market the Bhisotype, and moving towards the occult may have unfortunately distanced scientific commentators of the time. However, the Scientific American, which he cherished as a child, had this to say about him:
"While India has achieved brilliant success in science, literature and the arts, it had given little to the world in the way of invention. Whatever may have been the opinion of the world, the work of Mr Bhise should do much to dispel the illusion."
He passed away on 7 April 1935, in New York at the age of 68.
Despite his late-life quirks, he was a true believer in the freedom struggle, attending anti-colonial demonstrations alongside Naoroji in London, while supporting and spreading the gospel of Mahatma Gandhi's ideas during his time in New York.
Unfortunately, Bhisey slipped into obscurity, but nonetheless, there is an attempt by many to revive his scientific legacy. This is just another attempt at it.
(Edited by Gayatri Mishra)
Like this story? Or have something to share? Write to us: contact@thebetterindia.com, or connect with us on Facebook and Twitter.
We bring stories straight from the heart of India, to inspire millions and create a wave of impact. Our positive movement is growing bigger everyday, and we would love for you to join it.
Please contribute whatever you can, every little penny helps our team in bringing you more stories that support dreams and spread hope.