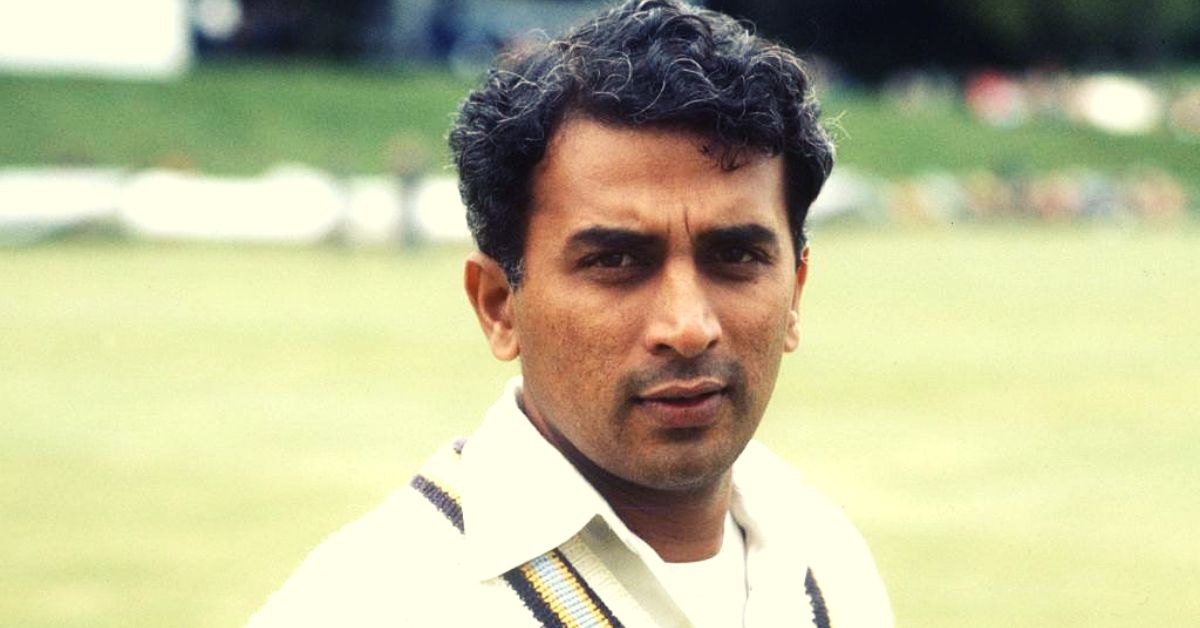 "He (Gavaskar) told the mob, whatever you are going to do to that family, you are going to do to me first. It takes a special kind of courage to put your life at risk and confront the hate mob."
For an entire generation of cricket lovers, Sunil Gavaskar stood like a colossus. He was the very definition of a batsman. With his near-perfect technique, ability, and strength of character, he was, in the eyes of many commentators, India's first true cricketing hero.
In his debut Test series against the West Indies, he amassed a record 774 runs with four centuries. To this day, the aggregate remains a world record and a tall ambition for anyone playing their debut test series.
He would go on to captain the Indian side and win tournaments interchangeably with the legendary Kapil Dev, including the memorable 1983 World Cup.
Despite standing just 5.5 feet tall and playing without a helmet, with his immaculate technique Gavaskar fearlessly took on the greatest fast bowlers of his era like Andy Roberts, Michael Holding, Joel Garner, Richard Hadlee, Dennis Lillee, and Jeff Thompson. He showed the world that the Indian cricket team could mix it with the best in the world.
Hero to modern cricketing legends like Sachin Tendulkar and Rahul Dravid, Gavaskar represented the best of Indian cricket for a very long time.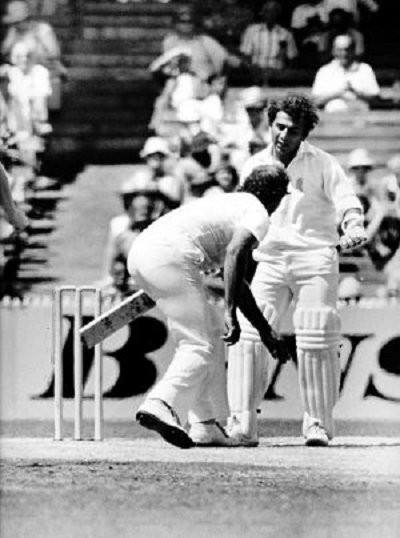 Besides his tremendous performance on the field with 34 Test centuries (until Tendulkar broke this record) at an average of 50+ runs, he was a champion for his fellow players off the pitch.
"…Gavaskar had, in the past, fought bravely for the rights of his fellow cricketers. Gavaskar played an important role in organising a players' association that succeeded in raising match fees manifold and in securing pensions for retired cricketers. Gavaskar led a movement in his native Mumbai to have flats allotted to former Test players who lived in the city," writes Ramachandra Guha, cricket enthusiast and noted historian, for ESPN Cricinfo.
However, one of his most memorable contributions off the field came a few years after his retirement from the game, during the 1992-1993 Mumbai riots, where he saved a family from a rampaging mob at the risk of losing his own life.
During the riots, the city was under fire, and the situation was tense.
One morning outside Sportsfield, an apartment building in Mumbai, which was home to many sporting superstars including Gavaskar, an unruly crowd had gathered.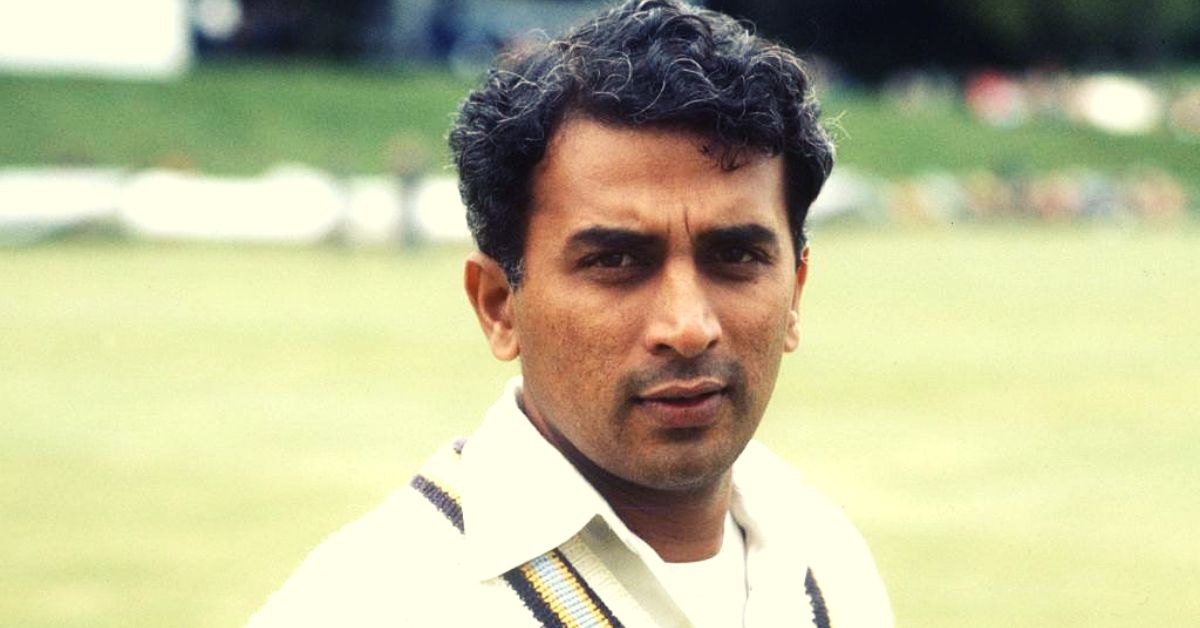 "An intercom alert was promptly conveyed to each flat. At the time, we did not realise that the reason for the assembly was that a driver and his family, belonging to a particular religion, were to pass by shortly. The crowd seemed to know about this and, on seeing the car, pelted it and managed to stop it in front of our building. There were frightened women and children inside, pleading for mercy," writes Yajurvindra Singh for The Week.
On hearing about the situation, Gavaskar ran down and asked his fellow Team India players residing in the apartment to follow suit. Alongside former Indian all-rounder and former Mumbai teammate Eknath Solkar, Gavaskar fearlessly confronted the mob, standing in defense of the helpless family.
Without any fear for his own life, he challenged the mob, saying that they would have to attack him first before they laid a finger on any occupants of the car.
On seeing a living Indian legend stand in defense, just as he did for the national cricket team on many occasions, the situation diffused, the mob dispersed, and the family was secured.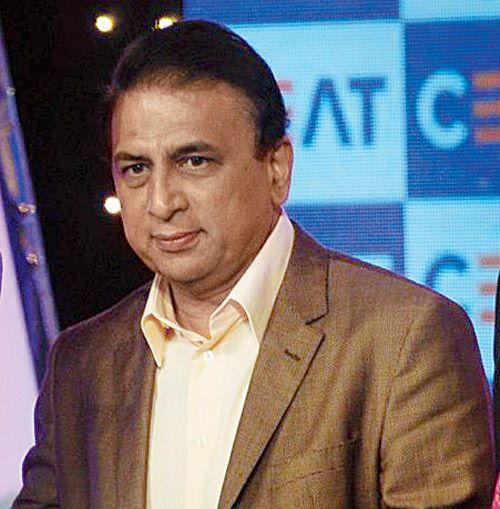 "The team of sportsmen with a bat, tennis racket, and a hockey stick was a sight to see," adds Yajurvindra Singh.
During a gathering of the Sports Journalist's Association of Mumbai in 2016, he was presented with the Golden Jubilee Lifetime Achievement Award. His son, Rohan Gavaskar, said:
"He told the mob, whatever you are going to do to that family, you are going to do to me first and then better sense prevailed and the family was allowed to go on its way. It takes a special kind of courage to put your life at risk and confront the hate mob, and I guess, it takes a special kind of courage to sort of face the kind of bowlers which he did in his career without a helmet. People called it courage, someone may call insanity, but in my mind, it needs a special courage to do that."
---
Also Read: Rahul Dravid: A Toast To the Brilliant Mind Behind India's U-19 Team
---
This isn't a story many people know. If it weren't for the likes of Yajurvindra Singh or his son Rohan Gavaskar, the youth may not have glimpsed this remarkably facet of Gavaskar's personality. On the field and off, the original Little Master showed us what 'courage under fire' truly means.
(Edited by Shruti Singhal)
Like this story? Or have something to share? Write to us: contact@thebetterindia.com, or connect with us on Facebook and Twitter.