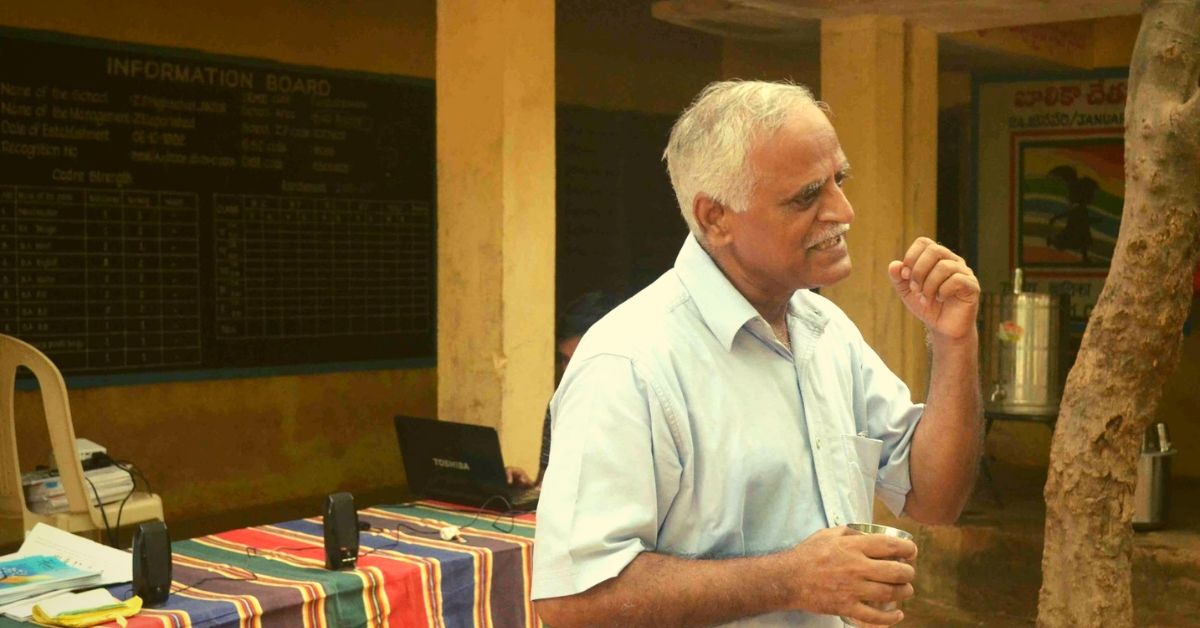 This retired Army man has helped identify over 200 grassroots innovators behind brilliant utilitarian devices that can help solve day-to-day issues. India definitely needs more mentors like him!
---
This article is part of a series by experts in support of the ATL Tinkering Innovation Marathon – organised by Atal Innovation Mission, NITI Aayog and The Better India. Read more about the marathon
here
.
---
It was just another day in the village until a sudden commotion came to sight.
A group of people with cameras had arrived at the otherwise isolated hamlet, and the locals were curious. From a distance, they looked like tourists gaping at the seemingly incessant trails of farmlands, or taking videos of the simplistic wonders of rural life, in awe.
---
Check out innovative and eco-friendly grassroots innovations on The Better India Shop here!
---
But, they were not.
A few moments later, an elderly individual stepped out of the group, which had a majority of youngsters. Directly addressing the curious villagers, he introduced himself and their agenda for the visit.
This man, the leader of the lot, was Brigadier (retd) P Ganesham, a well-known innovation mentor, who was at the time conducting one of the many Chinna (small) Shodha Yatras, in the interiors of Guntur district.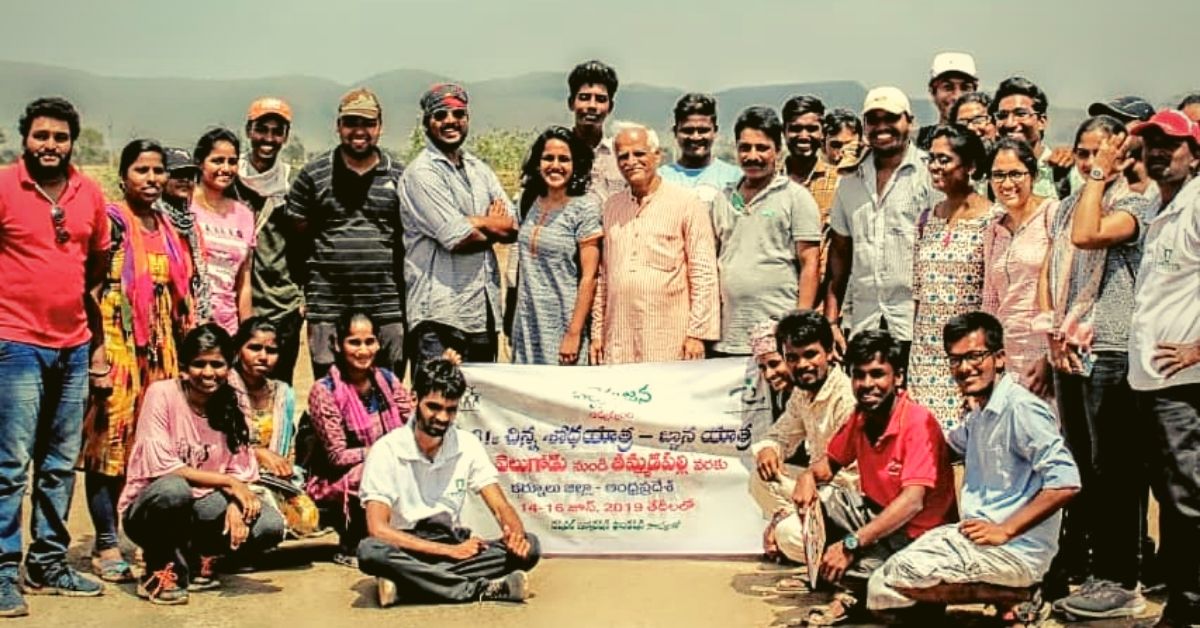 He was and still is on a mission to unearth gems of innovation in rural parts of India, especially Andhra Pradesh and Telangana.
As a mentor, for the past 14 years, Brigadier Ganesham has identified and helped over 200 rural innovators, including Padma Shri awardee, Chintakindi Mallesham. And he does so under the aegis of his organisation, Palle Srujana.
A life in pursuit of rural innovation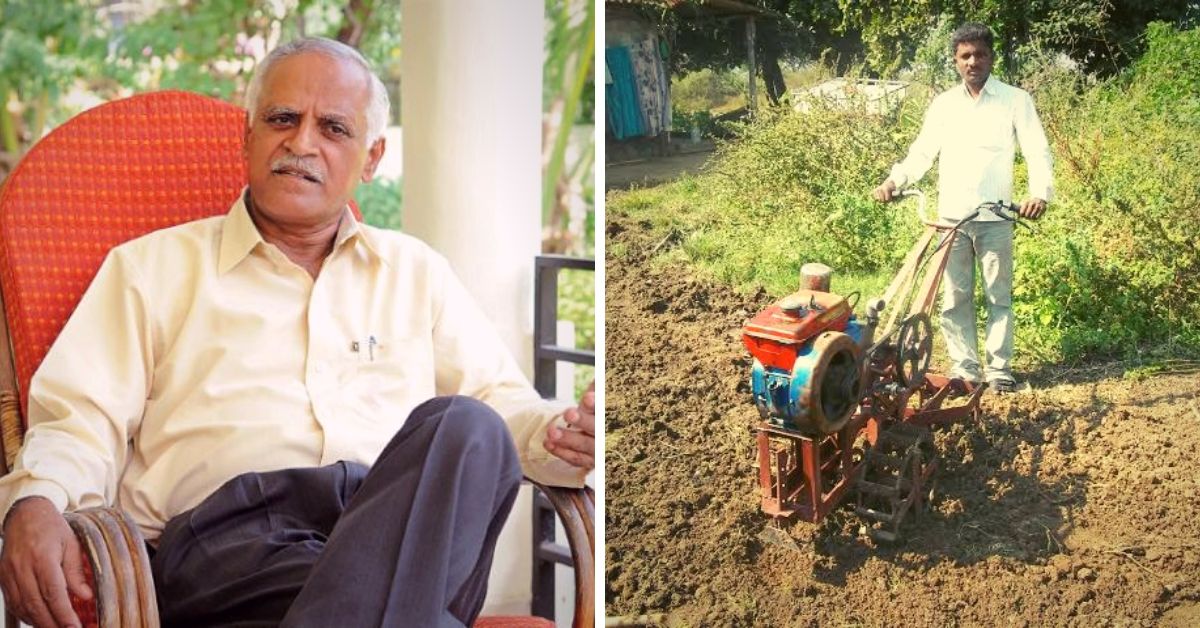 Although started in November 2005, the seed of Palle Srujana goes long back in the past when Brigadier Ganesham was serving in the Indian Army.
Speaking to The Better India, he shares, "In my younger days, I would observe the ingenuity of soldiers to handle on-ground problems, even in the harshest landscapes. They are the real grassroots innovators who not only adapted but also found solutions, on or off combat. From building makeshift bridges to employing innovative ways of rescue or rehabilitation during disasters, their simple yet functional solutions inspired me to look beyond and imagine the kind of talent hidden in the rural folds of the country, and thus began my quest."
Brigadier Ganesham started the organisation just after a month of retiring from the Army.
He adds that with the idea in place, his quest was soon streamlined after an experience at the National Innovation Foundation-India (NIF-India).
"While the event showcased several grassroots innovations from remote parts of the country, there was nobody from the then undivided state of Andhra Pradesh. I was shocked and decided to change that scenario on my own!" he says.
Since then, he has been travelling the length and breadth of Andhra Pradesh, and now Telangana as well, combing through villages in search of innovators.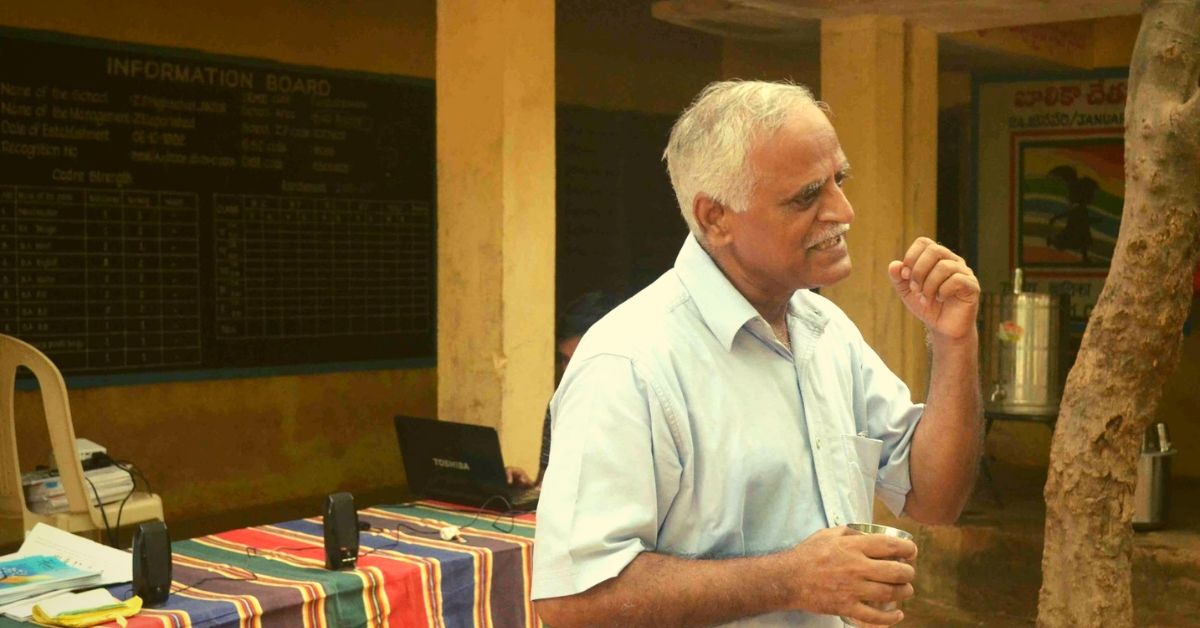 Once they are identified, he reaches out and helps them realise the importance of their innovation and aid them in improving and scaling it up.
Since 2005, he has inducted 200 such innovations by helping them get patents, win national-level awards, and boost the overall commercial viability of the inventions.
"Honestly speaking, I have truly learnt a lot more in the last 14 years, than I ever have in the first 60 years of my life," says the septuagenarian.
The quest for greatness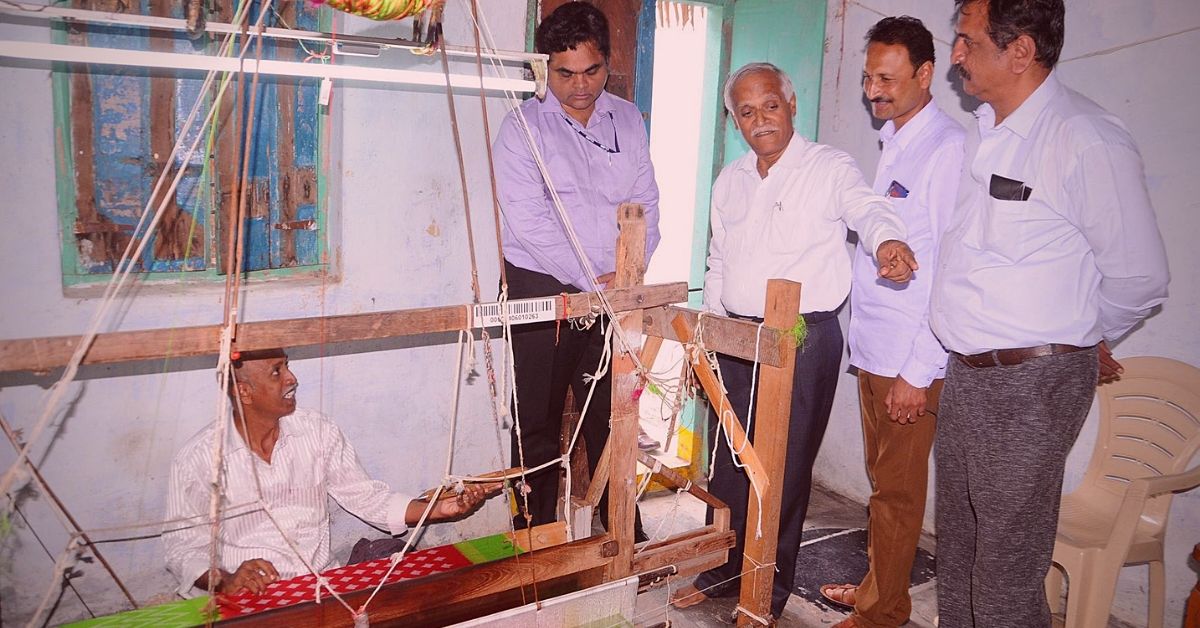 In the initial years, he began to reach out to innovators only through word of mouth, but eventually, to scale up the outreach, he started Shodha Yatras.
"Every three months, a team of volunteers conduct a Shodha Yatra, where they travel to villages and meet the residents telling them about this programme. During these visits, we put forth an audio-visual presentation to show the journey of our innovators and their innovations, and then we ask if they have any such idea to share. Obviously, in the beginning, most of them are hesitant to share, but they slowly open up. Sometimes many great innovators are hidden and inhibited because they are scared of being laughed at. These Yatras make sure that they feel comfortable enough to share reveal their creations," he says.
Once the rapport is established, the team examines their ideas or prototypes and help them to either improve or groom it for better commercial scope. Once they are in the fold of the organisation, these innovators receive end-to-end assistance to success.
With its focus on practical devices for both agriculture and non-agriculture sectors, he shares that one of the first innovations pitched to them was that of an iron box that was fueled by gas and not coal.
A few others include a metallic stepper to aid in climbing coconut trees, a mobile charging unit that is powered by a solar panel, or even a weeding machine that is powered by an old scooter engine.
Interestingly, the prototypes of all these innovations (and more) are displayed in his home in Vayupuri, Secunderabad, that doubles as the organisation's main office.

Brigadier Ganesham adds that it is a matter of pride that the greatness churned out of rural India has, over the years, earned them a lot of appreciation, all without any financial aid from banks, corporate CSRs or even the government.
The sustenance of the organisation and all the proceedings to push innovators have the best exposure, has been executed using part of his pension and donations from well-wishers and volunteer work.
"In the last 14 years, we helped the innovators shine in national exhibitions and competitions, and even get loans for manufacturing or scaling up. Till date, we have been able to generate almost four crore financial assistance for them," he adds.
Today, out of the two hundred innovations, 26 are ready for sale, 24 have patents, 13 have bagged President awards, and 2 received Padma Shri awards!
A messiah of sorts for hundreds, Brigadier Ganesham, however, feels humbled by all the support and blessings received toward his work.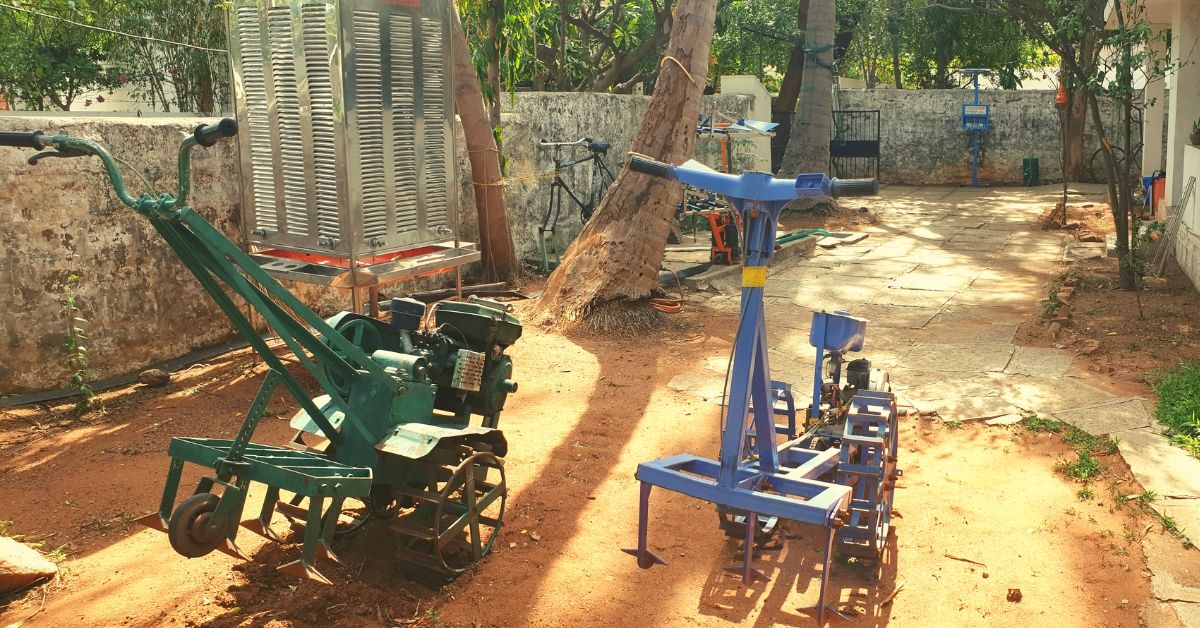 "I am just a facilitator. They are the real heroes whose innovations have not only inspired me but are truly changing life as we speak. I am just glad to have been the lucky one to see history of Indian technology and innovation in the making!" he concludes.
But, his modesty does not erase the fact that at the end of the day, he is the teacher or mentor who walked the extra mile to find potential in corner most areas of South India. Kudos to him!
It is innovations like these that ATL Tinkering Innovation Marathon aims to develop by giving young innovators a platform to take their ideas to products and help solve issues in different fields from agriculture and infrastructure, to environmental conservation and waste management.
Know more about the ATL Tinkering Innovation Marathon here.

(Edited by Gayatri Mishra)
We bring stories straight from the heart of India, to inspire millions and create a wave of impact. Our positive movement is growing bigger everyday, and we would love for you to join it.
Please contribute whatever you can, every little penny helps our team in bringing you more stories that support dreams and spread hope.