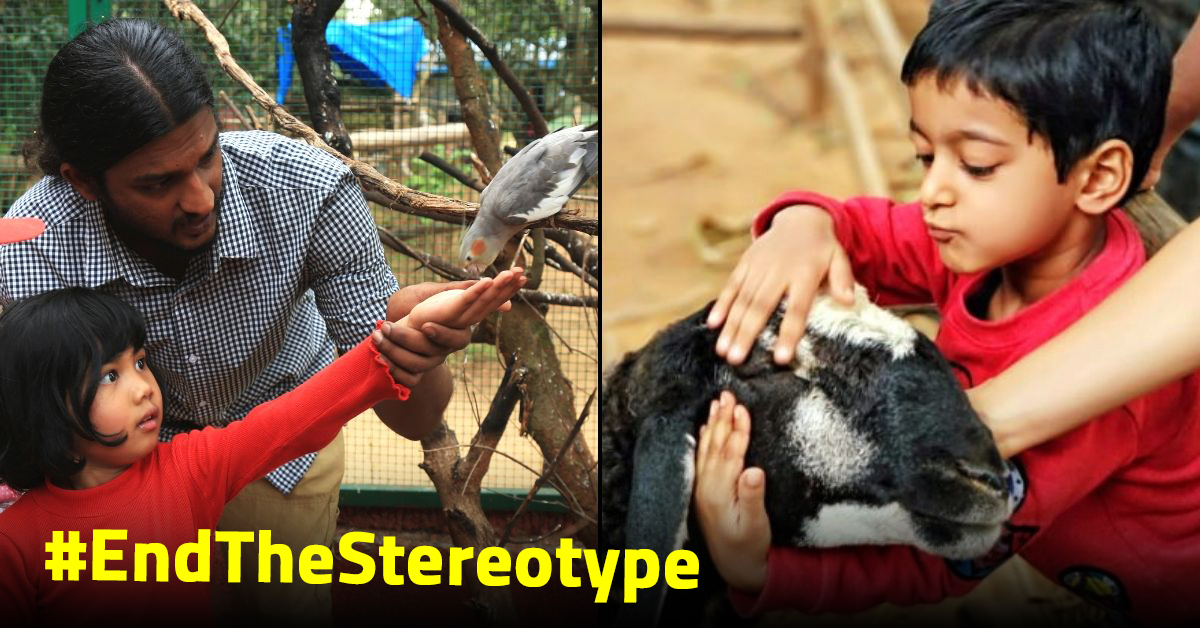 "My idea was simple—to develop a habitat classroom, where students can come and learn all about animals."
Sanjeev Pedneker was in school when an animal expert gave a talk about animals. He was asked to carry a crocodile on his shoulders, and although scared, he felt a sudden rush while petting it. This was the beginning of his love for animals.
Throughout school and college, Sanjeev volunteered for animal welfare agencies, gaining immense experience and knowledge. He rescued animals too!
But over time, finding a place for them became an issue. As their numbers kept increasing, he decided to open a home for animals, where children would also be involved.
He decided to develop a 'habitat classroom'—where children of all ages could come and learn all about the animals. And so, Prani Pet Sanctuary was born.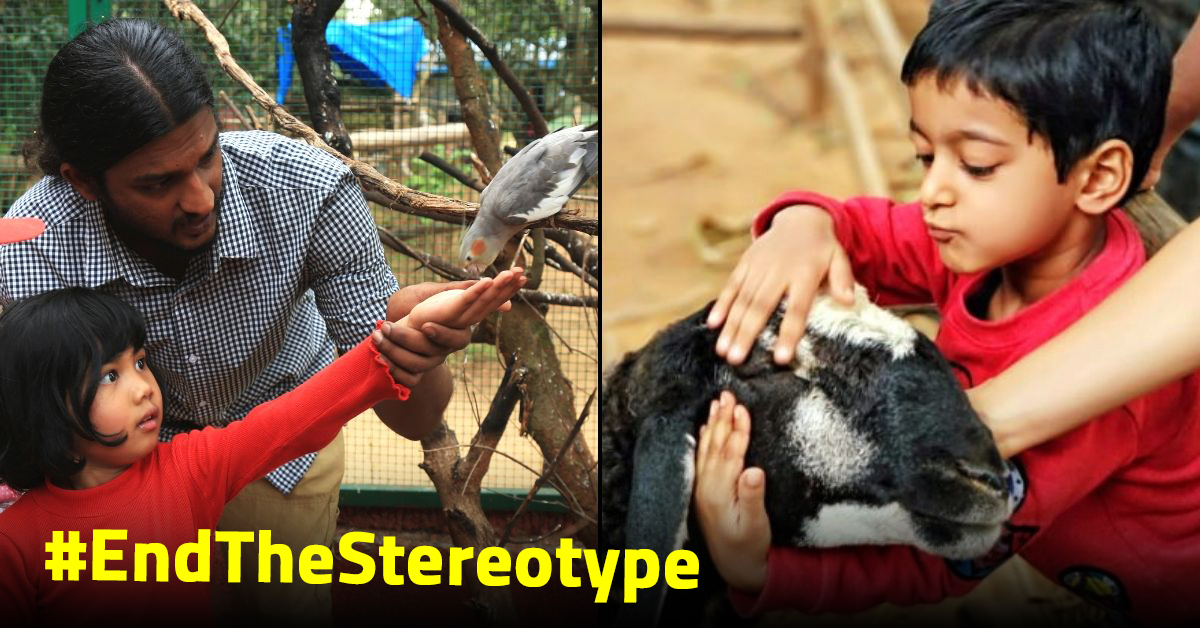 "Getting to know the animals up and close at a young age will help them to co-exist with them in future," says the 29-year-old.
After being rejected by potential investors, Sanjeev's family gave him the funds he needed to fulfil his dream sanctuary.
In 2017, he started with 40 animals in a 1-acre land. Now, he has over 300 animals, including donkeys, dogs, snakes, ducks, geese, and many more. Karthik Prabhu, a conservationist, and 16 others came on board to run the place.
Students from government schools can visit for free, whereas those from private schools and adults must pay Rs 400. Experts conduct a tour for the visitors and explain every detail about the animals, allowing people to touch, feed, and bathe the animals to develop a personal bond. They even allocate additional time to children who are scared of animals or adults who want to learn about the rescue process.
They can also make biogas from waste, and have a hands-on session on gardening.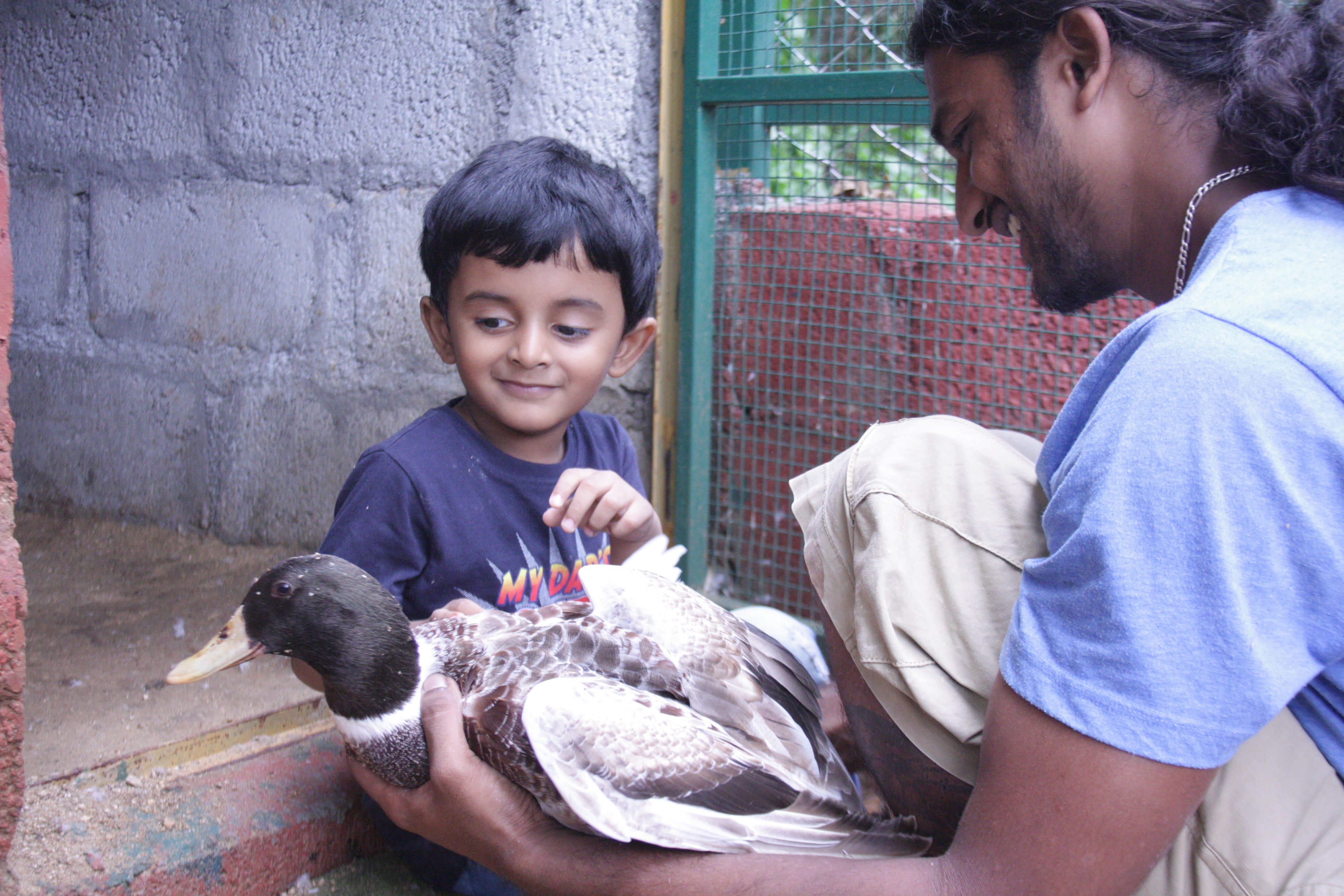 There is even an overnight stay option where people can spend more time on the premises and learn about wildlife rescue, habitat creation, animal husbandry, captive management, snakebite mitigation, sustainable construction and naturalist training.
An emergency room for unwell animals, and frequent visits from government veterinary doctors ensure that the animals are well cared for.
Sanjeev has run this sanctuary for around two years and has a 15-year relationship with the animals. He is looking for investors to open such places in every part of the country so that people get a chance to rebuild their relationship with animals.
Unlike peaceful and well-maintained sanctuaries like his, zoos are a cause of concern for animal rights activists. The mistreatment of animals, the rampant death toll among their inmates or the heart-wrenching sight of once-great creatures being forced to tolerate loud noises, tourists and selfies.
Sanjeev's Prana Sanctuary, however, shows how zoos should operate and function, incorporating concepts like open pens, de-stress methods and comfort for the animals.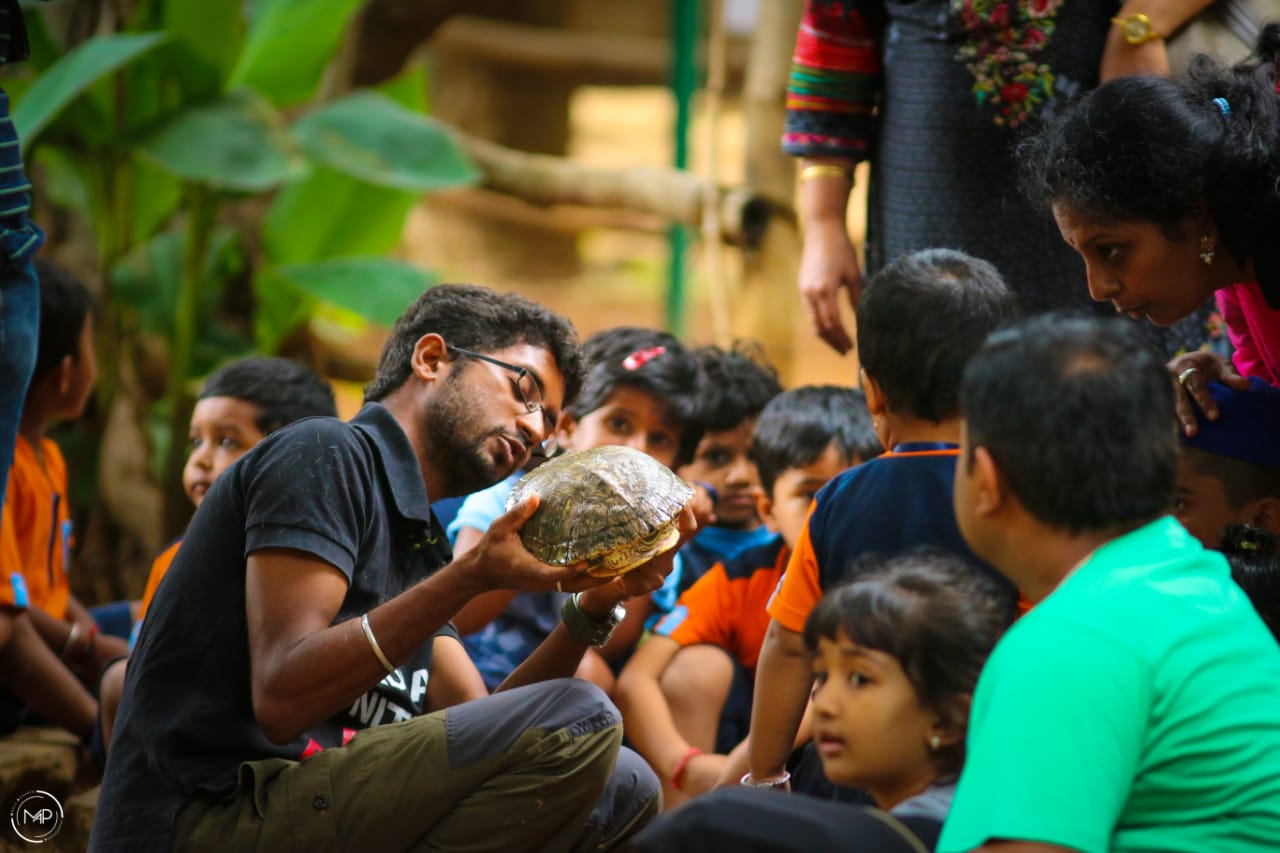 It presents the possibility that a visit to the zoo can be an eye-opening experience, a learning moment through which children can take their first step to respect and love animals, and adults can reclaim their childhood.
#EndTheStereotype
This story is part of The Stereotypeface Project, an initiative by The Better India that challenges 26 stereotypes, which continue to exist even today. We are showcasing these stereotypes through all the letters of the English language alphabet.
Stereotypes exist everywhere — they are passed down over generations. Instead of embracing and celebrating what makes us unique, we stand divided because of them!
We've unconsciously learned to stereotype, now let's consciously #EndTheStereotype.
Visit www.stereotypes.in to know more about the campaign and support the effort!
How can you support this campaign?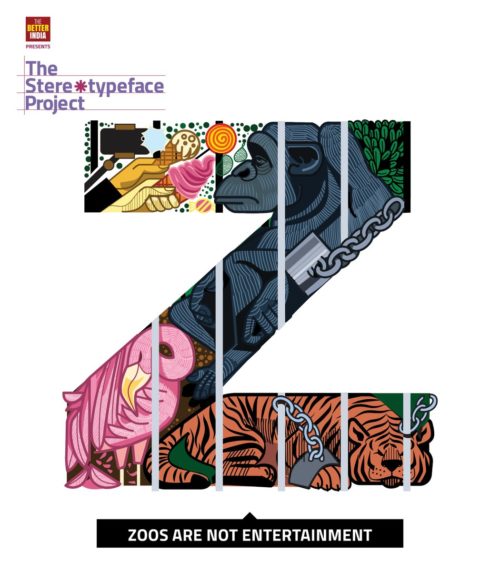 1. Follow this thread on Twitter or Facebook
2. Re-Tweet / Re-share the stereotypeface that you would like to put an end to
3. Use #EndTheStereotype and tag @TheBetterIndia
(Edited by Shruti Singhal)
Like this story? Or have something to share? Write to us: contact@thebetterindia.com, or connect with us on Facebook and Twitter.