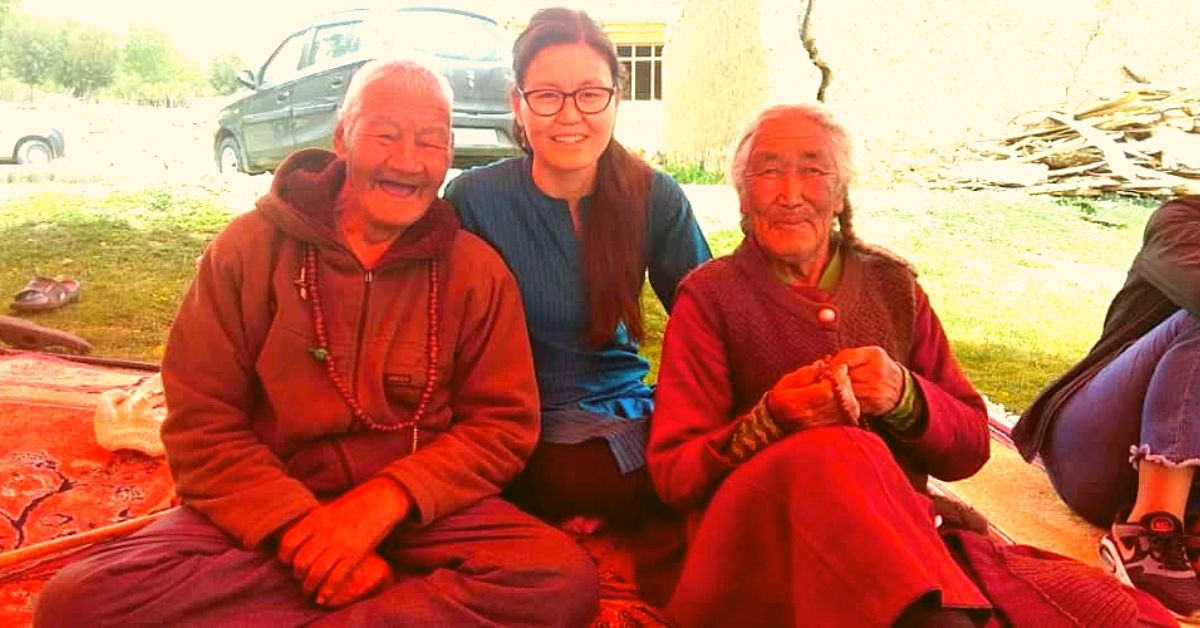 Born into poverty, Tashi was just 15 years old when his father passed. As the eldest son, the entire responsibility of caring for his family fell on his shoulders. That's when he started something that would have a bigger impact than he could have imagined!
Tsetan Dolkar recalls how, as a child, she spent the harsh winters at her home in Sakti village, Leh district, around a bukhari (traditional heater) listening to her family members praising her grandfather for the abundant availability of firewood—a fuel central to surviving the unforgiving cold months.
At the time, she had not really taken note of these comments, as she had seen her family offer wood to fellow residents in her village, monasteries and old-age homes during the winters.
"Growing up with an abundance of wood around me, I did not realise the effort it took for my grandfather to plant, raise and nurture these trees. Although I used to regularly shoo away goats and water the trees in these orchards as a child, it was when I grew up that I realised the importance of his lifelong work, particularly the time when my parents were constructing the family home. Without the wood available at the family orchard, they would have had to spend lakhs just to buy the required construction material. That's when I decided to talk to him about his work," says Dolkar, an Assistant Professor of Geography, speaking to The Better India (TBI).
Over the course of five decades, 84-year-old Tashi Pembar Siaser has helped plant and nurture approximately 4,000 trees spread over 40 kanals (5 acres) at an altitude of over 11,500 feet. Many of the willow and poplar trees, along with other variant species, are now third and fourth generation trees. While their tree trunks are used extensively in the construction of homes, the wooden twigs are laid together for roofing in traditional structures, which in local parlance is called 'talbu'.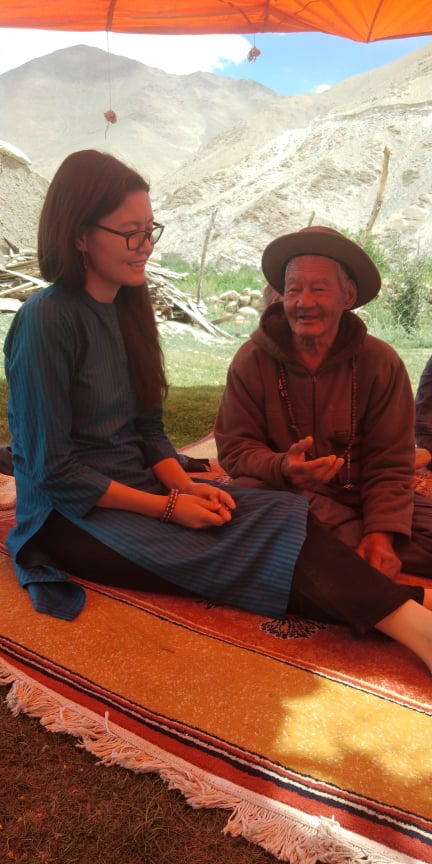 "Many of my neighbours have taken saplings from me. I encourage it because once the tree survives and grows, it becomes a real source of income, unlike an annual crop. Upon seeing this in play, many people began growing these trees," says Tashi.
---
Interested in terrace gardening in your home? Check out the HDPE Grow Bags For Terrace Gardening on The Better India Shop
---
Born in 1936 in Sakti village, 45 km away from Leh, Tashi was the eldest of eight siblings. Born into poverty, his father passed away when he was just 15 years old. The entire responsibility of caring for his grandparents and siblings fell on his shoulders.
"I was struggling to make ends meet for my large family. There were days when collecting fuelwood, and dung cake was a family affair during the day. We would pluck and collect twigs from wild bushes. For social occasions like marriage or death ceremony, our neighbours would hire us to collect firewood," recalls Tashi.
When Tashi began planting these trees, he had no idea that he was doing something to protect the environment. His plantation drive was to meet his family's needs.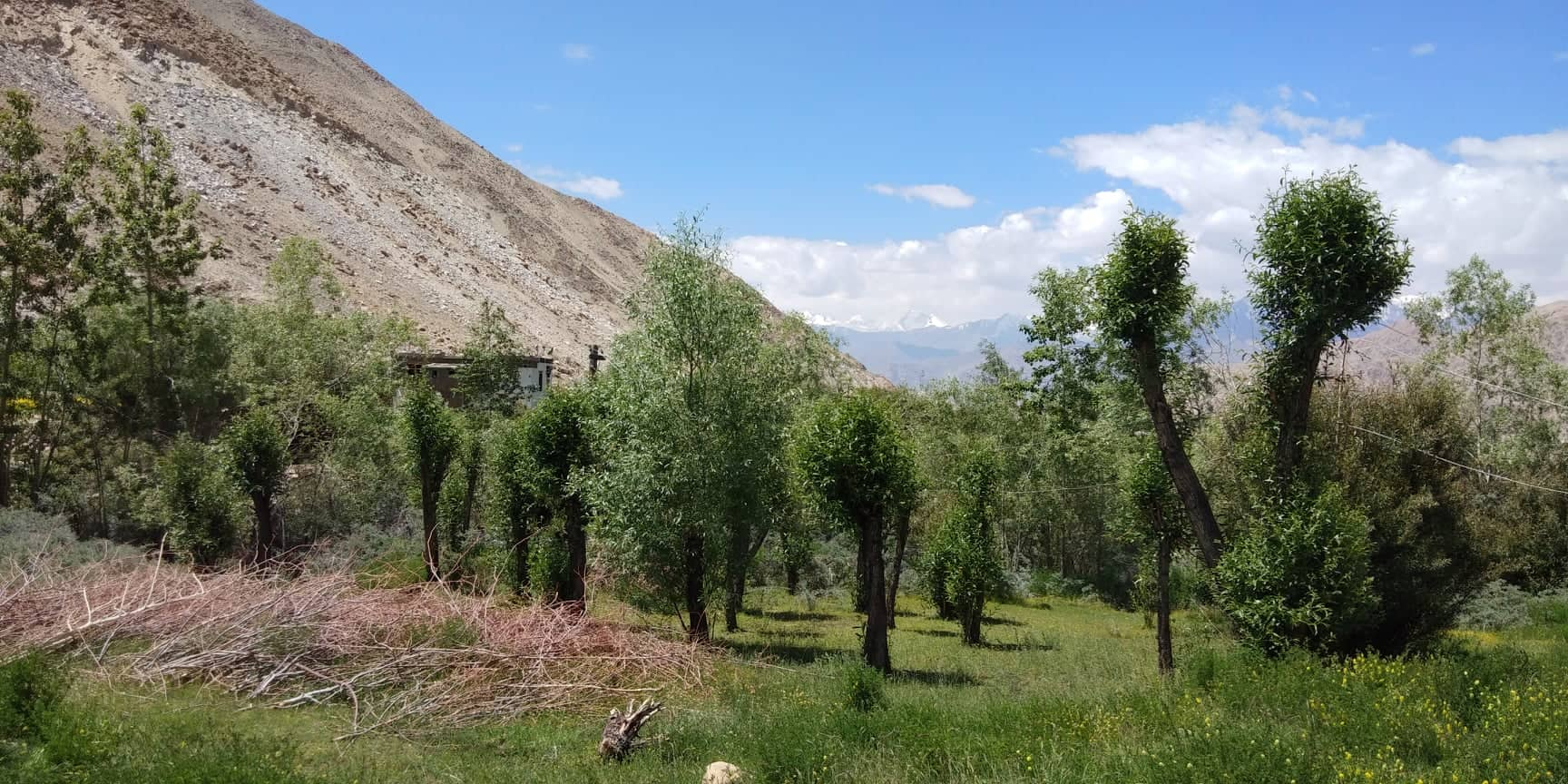 "Back then, diverting water from streams wasn't a big hurdle. We had enough water to plant them. It was only much later in life that I heard that planting trees and the general greenery help maintain air quality," adds Tashi.
He recalls that it was sometime during his late thirties that he began planting trees. At the time, there were only patches of trees owned by a few households in the village. A cousin brother, who owned a piece of land in the village, gave him a few saplings free of cost. Carrying the saplings on horseback, Tashi began his plantation drive.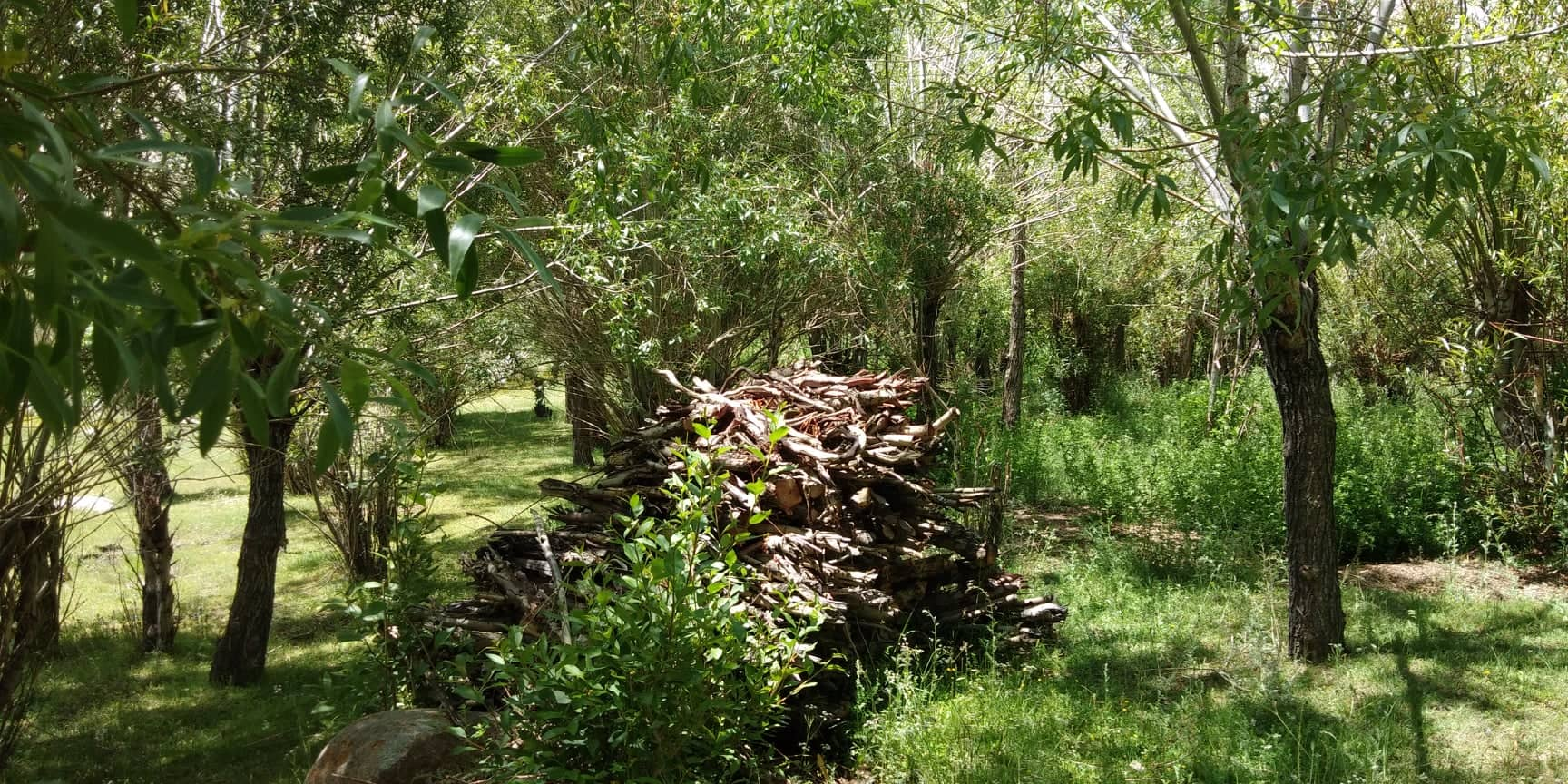 "The work became never-ending. I also got saplings from other villages like Chemrey, Phyang and Sham. In fact, at one point, I acquired saplings from the Forest Department, who incentivised this exercise by paying me 50 paise for planting a tree. They even gave me Rs 4,000 for constructing a wall around the plantation to protect the trees from goats. These animals were particularly a threat to newly-sown sapling or offshoots of trees, which they peel off and eat. Nearly every family at the time reared goats," he recalls.
What began as an individual pursuit eventually turned into a full-fledged family affair because hiring labour was out of the question. For his wife and eight children, watering the plants and protecting them from goats became a question of duty.
"Now, they're reaping the benefits of this plantation in terms of construction material, fuelwood for winter and so. Most of my children, who are now living separately with their children, now have all the wood they need for their household needs," he says.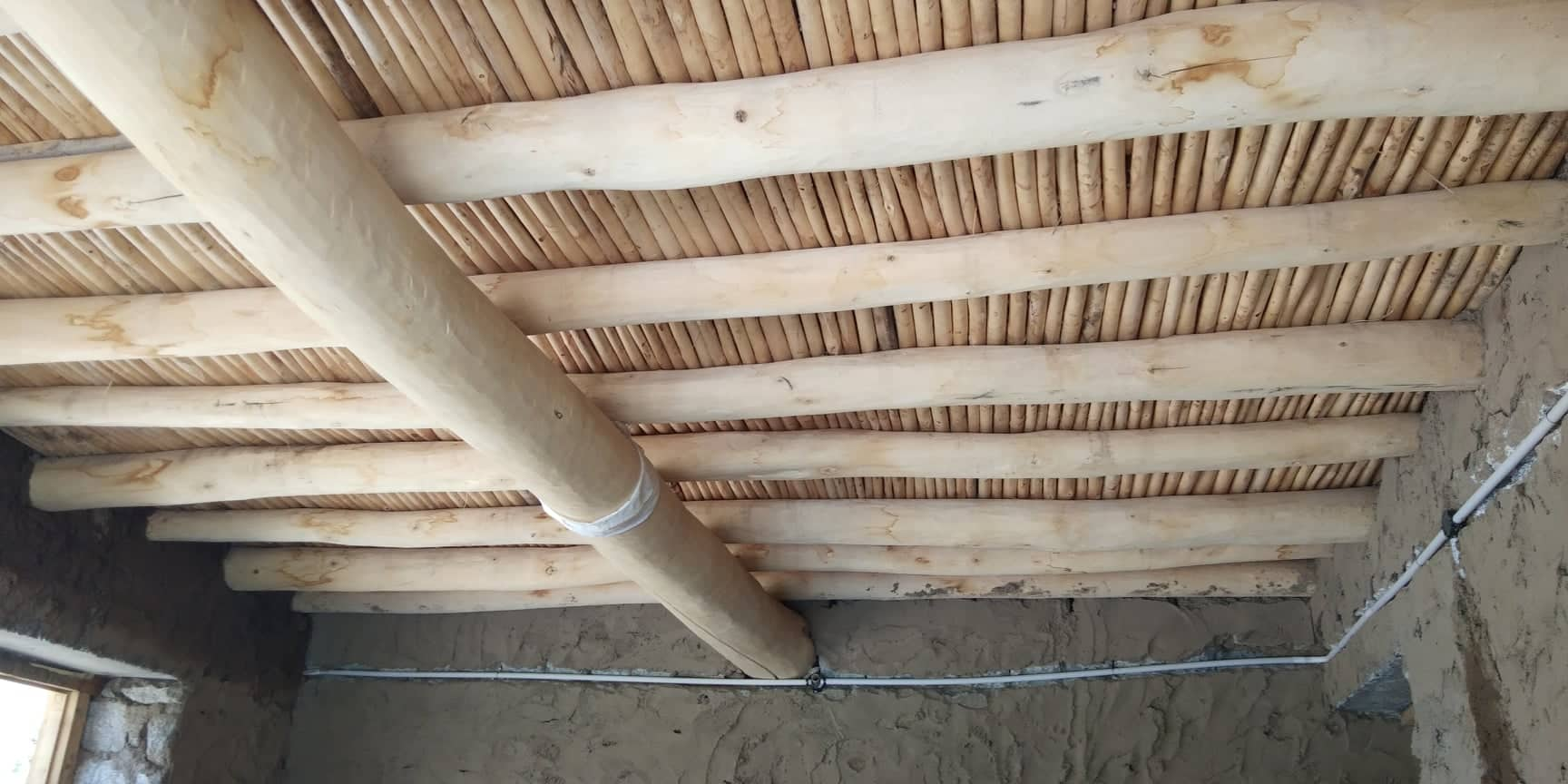 For Tsetan Dolkar, her grandfather's work has become a real source of inspiration.
"It's amazing how a simple farmer can leave behind a real legacy with his sheer hard work and dedication. He was one of the first farmers to grow cauliflower, cabbage, carrot, green peas and so on in the village, which is located in the eastern part of Ladakh. Growing these plants in these cold and high-altitude regions was once considered impossible. Today, Sakti village is known for its high production of green peas," she says.
Moreover, even today, Tashi continues to impart lessons to his grandchildren. "My grandfather told me about the ideal length of saplings, and the depth of the hole one must make while sowing it. He said offshoots, when growing up, are straighter and told us that it takes more years for these trees to grow in our village than other areas at lower reaches than ours. Fortunately, since these trees take a few more years to grow, they are sturdier and stronger," recalls Dolkar.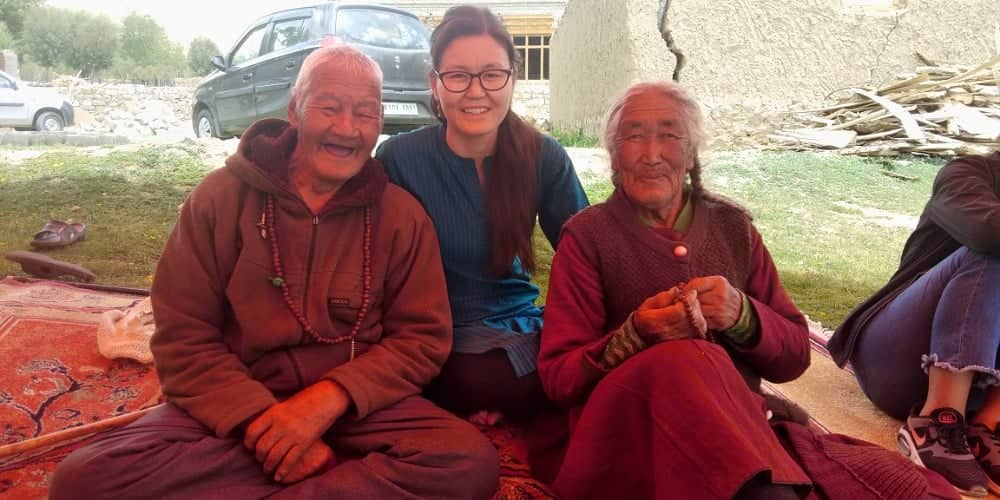 However, when asked whether it's possible to expand these plantations today, the octogenarian expressed his doubts. There isn't a scarcity of wood, but watering, protecting and looking after these trees has become a concern with most working youngsters either engaged in their own business or government service, he claims. In other words, there aren't enough people to take care of them, besides concerns over water supply. Nonetheless, his work is inspiring future generations.
"His work represents the age-old adage that hard work and dedication can allow us to attain anything. One important insight I gain from his work is that to supplement a farmer's income, planting these trees is a great source of additional income. It is in tune with the environment's needs, besides sustaining farmers financially. My father, who served in the Indian Army for 33 years (retiring three years ago) and my mother, a housewife, continue to do their part in planting trees, while I've also engaged in the same," says Dolkar.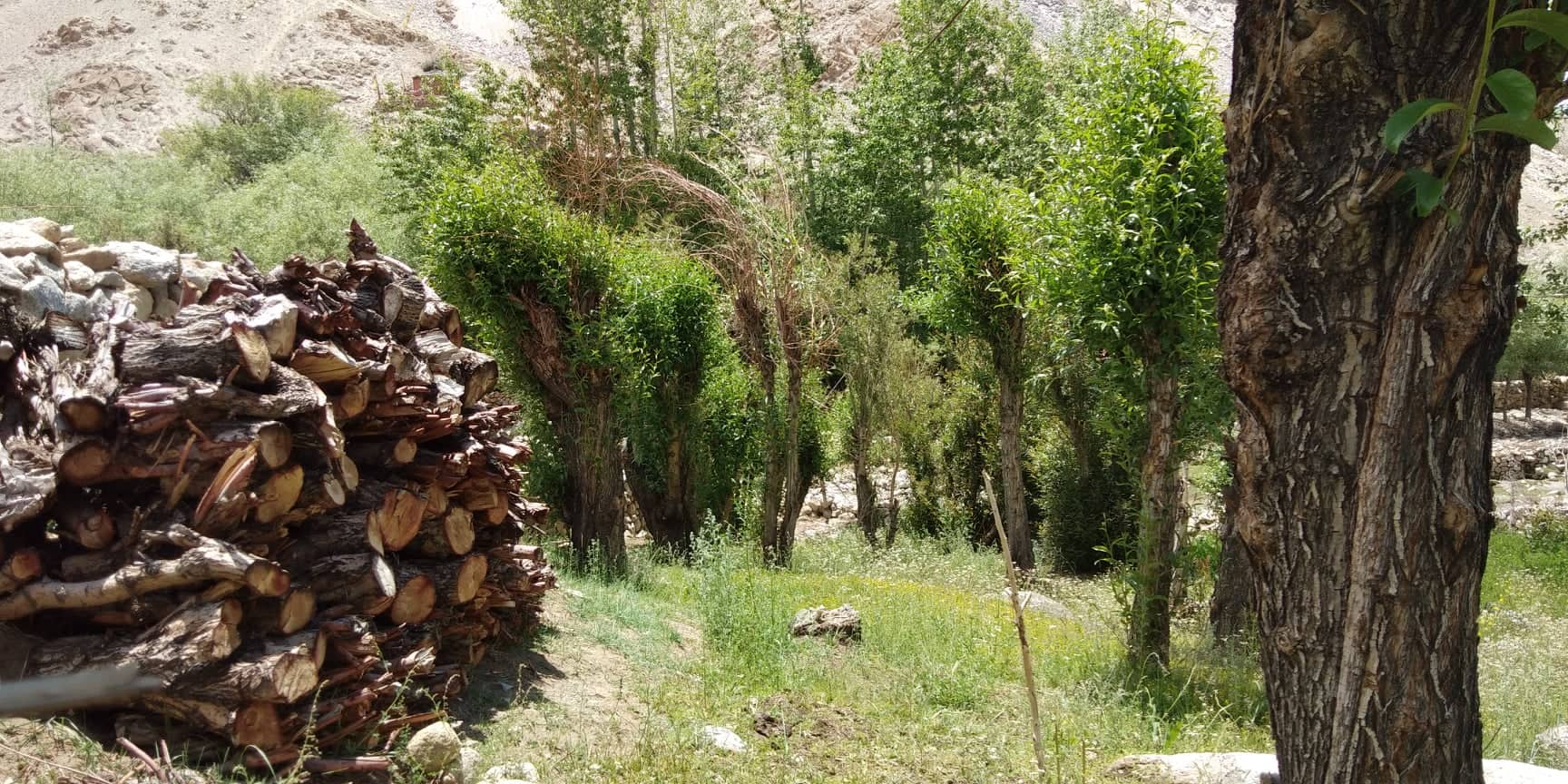 Despite his doubts, Tashi wants youngsters in Ladakh to take over from where he left.
---
Also Read: Inspiring! Ladakh Mason Quits Job to Save 70+ Abandoned Animals With His Own Funds
---
"It's a great endeavour worth pursuing, especially with improved transportation, water diversion techniques and the availability of various government schemes like NREGA. People can plant trees with greater ease today, and it's a profitable venture. In order to inspire people to plant trees, the focus must not merely be on its environmental benefits but also as a source of alternative livelihood. Only then we can ensure greater spurt of greenery in this cold desert," he says.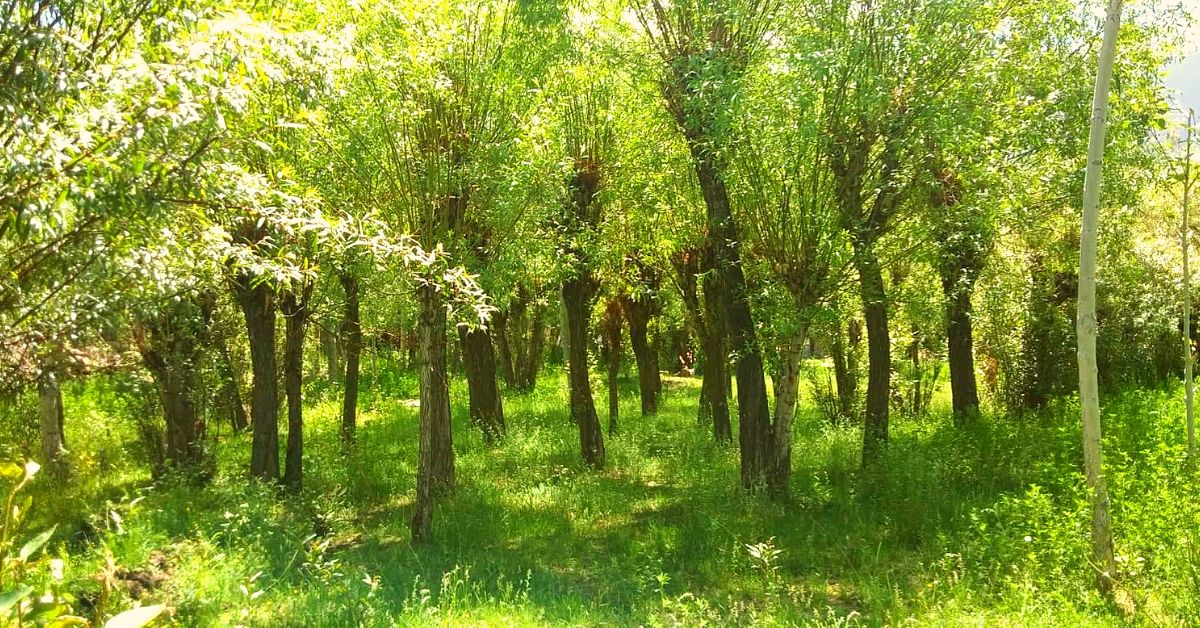 From the throes of poverty to protecting the environment in this cold desert, the 84-year-old has come a very long way. What began as a venture to fulfil his family's material needs has inadvertently become a remarkable example of sustainable development at its finest.
Picture Courtesy: Tsetan Dolkar
(Edited by Saiqua Sultan)
Like this story? Or have something to share? Write to us: contact@thebetterindia.com, or connect with us on Facebook and Twitter.
We bring stories straight from the heart of India, to inspire millions and create a wave of impact. Our positive movement is growing bigger everyday, and we would love for you to join it.
Please contribute whatever you can, every little penny helps our team in bringing you more stories that support dreams and spread hope.