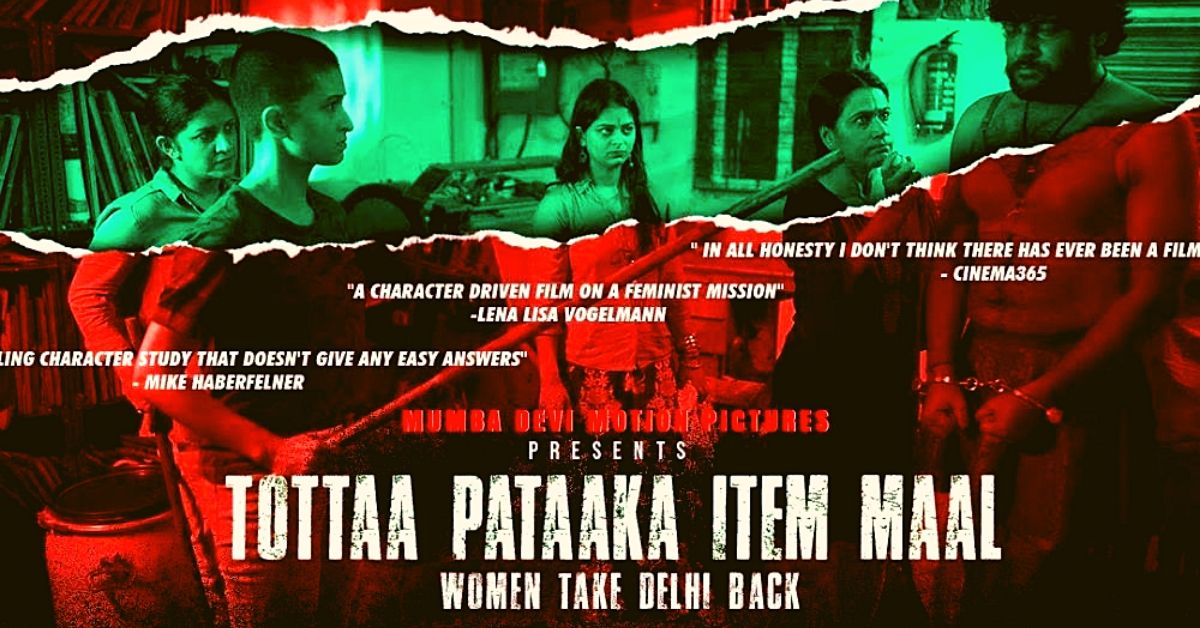 The man behind the critically acclaimed 'Tikli and Laxmi Bomb' and Netflix's new film 'Tottaa Pataaka Item Maal', Aditya Kripalani explains why his movies rage at a man's inability to walk in a woman's shoes. #Cinema #Mumbai
"This is our only chance to make men feel the same fear that women feel every day."
This line of dialogue from the film 'Tottaa Pataaka Item Maal' is perhaps reflective of similar desires inside many a woman who faces harassment every day.
The raw need for revenge is not gender-centric, though. Fiction-based cinema is full of male-centric, blood-soaked murder fests undertaken in celebration of revenge.
However, even revenge can be shown differently. And to highlight that, The Better India (TBI) spoke to someone who still retains a unique vision in these post-'Kabir Singh' days.
"Whenever you hear or read about a heinous rape in the media, the standard responses one hears from people is 'let's beat up the assailants', 'hang them to death, 'castrate them', etc. The power of fiction is that you can depict all these things without going to jail," says screenwriter, author and award-winning Mumbai-based independent filmmaker Aditya Kripalani.
"So, the narrative of making a man understand the fear a woman goes through is, in many ways, an extension of this creative freedom (that) fiction gives," Kripalani says.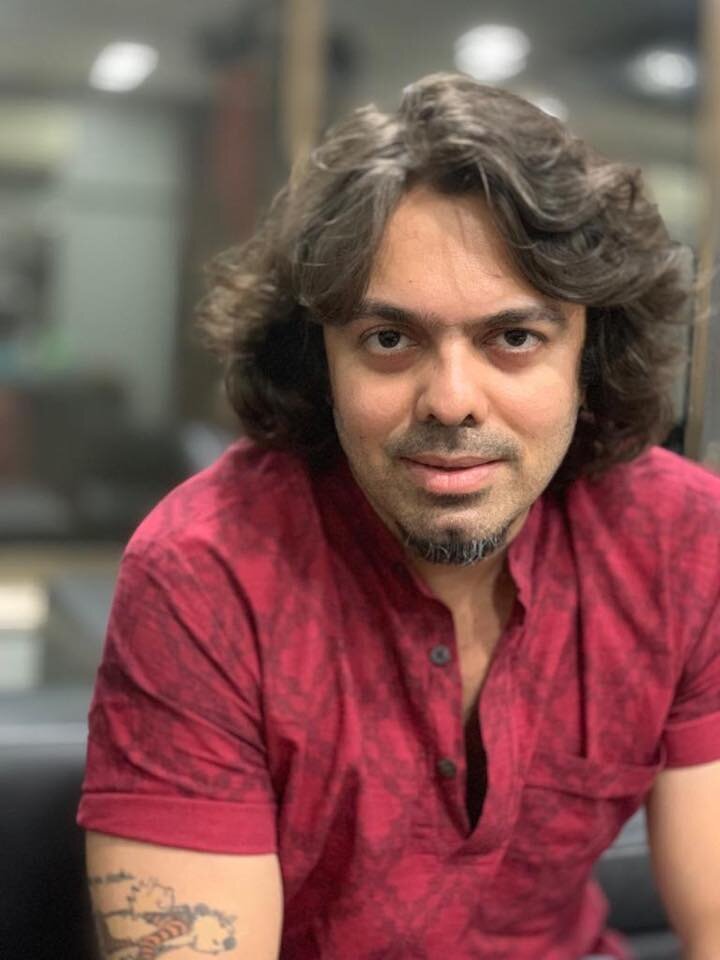 Kripalani's second feature film feeds from that precise creative instinct. 'Tottaa Pataaka Item Maal' released on 25 June, stars Shalini Vatsa, Chitrangada Chakraborty, Sonal Joshi, Kritika Pande and Vinay Sharma and you can catch it on Netflix.
The film, set in the Delhi-NCR region, delves into the minds of four working women who live in constant trepidation when travelling in public spaces – facing constant harassment, sexual and physical, from entitled men.
One night, they take matters into their own hands, when yet another man begins another cycle of harassment against them. Thus, begins a journey of breaking the person down – physically and mentally.
It's one thing to read a headline or ascertain gruesome details, but another thing altogether to understand what it feels like to walk in a woman's shoes. In 'Tottaa Pataaka Item Maal', this is why the women feel compelled to make a man understand their fear of sexual assault, says Kripalani.
However, the movie isn't merely a revenge fantasy film about a terrible man getting his due, but also an exploration into the similarities that exist between both genders in their engagement with power.
This movie, and such topics, are perfectly in line with Kripalani's desire to make films centred around ordinary women.
Screenwriter, author, filmmaker & coming full circle
Graduating from the Film and Television Institute of India with a degree in screenplay writing, the early days saw Kripalani writing for mainstream cinema audiences.
However, he found no satisfaction in writing for someone else in a disorganised and chaotic Mumbai market which didn't pay on time. Eventually, he pivoted to writing novels. Since 2008 he has written three bestselling novels, 'Back Seat', 'Front Seat' and 'Tikli and Laxmi Bomb'.
It was his third novel 'Tikli and Laxmi Bomb' which became his first feature film, garnering a whole host of international awards. And it is also streaming on Netflix, a platform Kriplani relishes.
"Thanks to Netflix today, you can make whatever you want once you create some amount of buzz like winning international awards. There is no censorship, and this allows for an unabashed conversation with your audience," he says.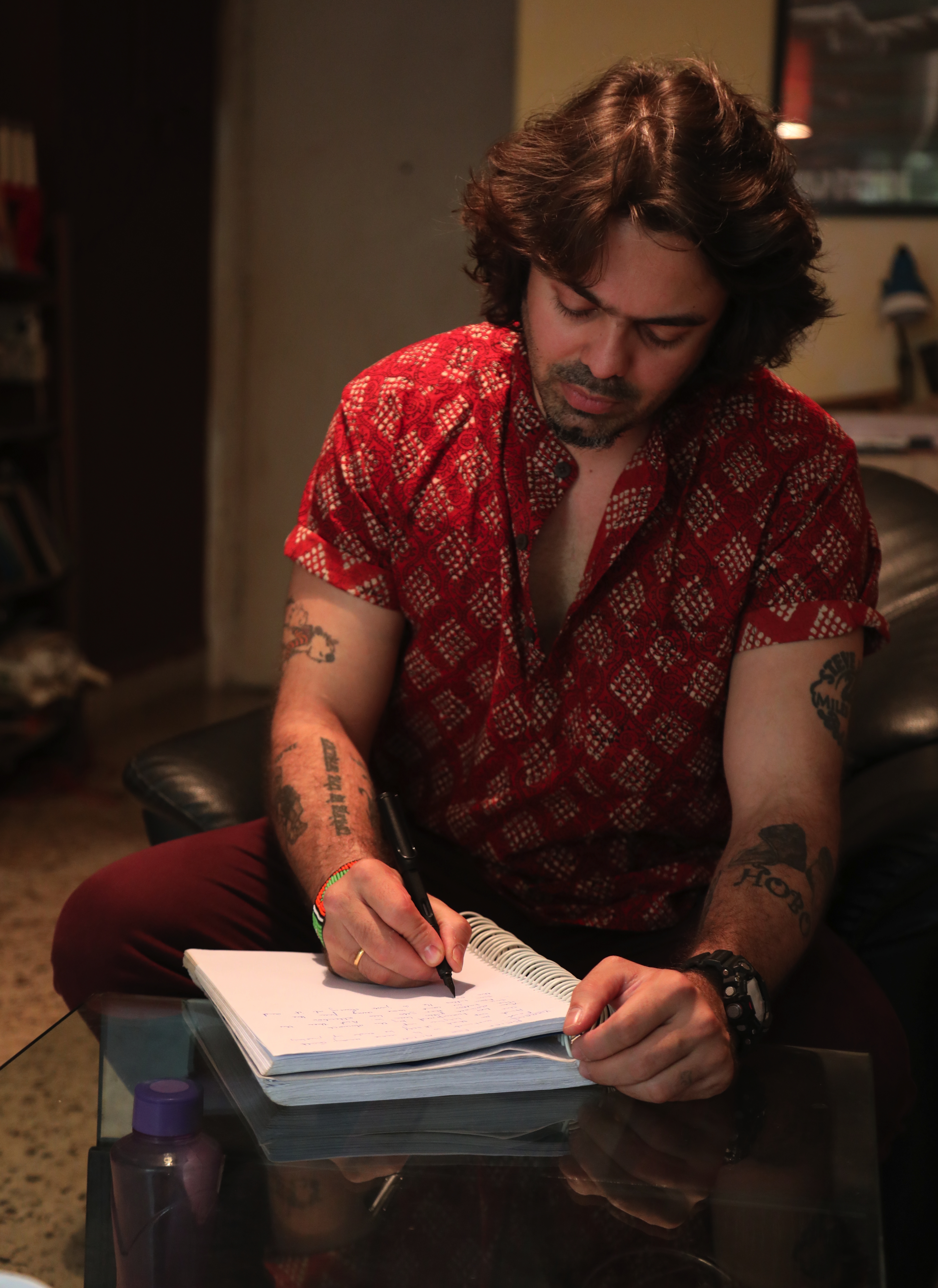 But why is an author so attracted to moving pictures?
"Everything I've written has been a dialogue with society. But barriers stood in terms of audience reach because of literacy, language and the fact that people prefer the visual medium. While my books are in English, the films are set in their specific vernacular demographic. With cinema, it's about reaching a larger audience," argues Kripalani, when asked why he liked cinema as a medium.
"Once, I started engaging with cinema as a medium, I fell in love with it. There is no way I couldn't," he says.
Women-centric narratives
Although the push for gender equality has made real progress in India, the scales are still heavily tipped against women. This is probably why my stories take a strong feminist line. These movies target misogyny, push for equality and seek to shatter the status quo, but they are also about the human condition as well, says Kripalani.
"As an outsider in Delhi, seeing women look at their watches when the clock struck 8, 7 or even 6 pm during winters was a new thing for me. This wanted me to say something about it as a filmmaker. I made 'Tikli And Laxmi Bomb' for Mumbai. Something needed to be made for Delhi which would resonate with a tone that was a lot harsher," he says when asked about this film in particular.
In 'Tikli and Laxmi Bomb', sex workers on the streets on Mumbai seek to take control of their 'business' by forming an autonomous co-operative and push their abusive male pimps out.
"For Tikli and Laxmi Bomb, the intention was to do an Indian version of the Hollywood classic Thelma and Lousie. Yes, the stories are wildly different with two sex workers in Mumbai at the heart of my film, but it was about exploring the dynamic between an older and younger woman, where women are seen having fun and wanting to make a change. In some ways, 'Tikli and Laxmi Bomb' is my tribute to Thelma and Louise," says Aditya.
Their assertion of gender identity comes in the form of taking ownership of their work and the reclamation of public spaces at night, a time considered unsafe for women to venture out. In 'Tottaa Pataaka Item Maal', that assertion takes the form of rage.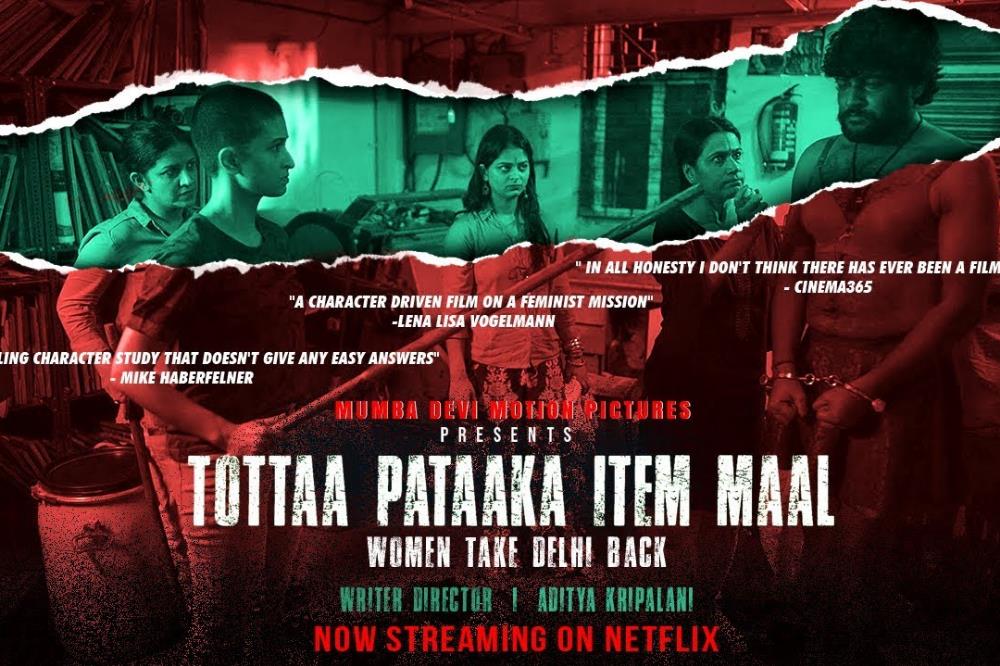 But the film does not go down the 'we are taking revenge, so we are the better ones,' route so favoured by mainstream cinema.
"The protagonists in the film keep saying, 'we're women, and we don't act like men', but the consequences of their actions are the same. Yes, men have not endured the sort of institutional suffering women have, but human nature is a lot more pervasive. Irrespective of gender, our response to power is the same," claims Kripalani, while explaining some creative decisions with the film's unexpected plotline.
---
Also Read: This Man's Stories Took Him from a Meghalaya Village to Cannes Film Festival!
---
From writing his first book 13 years ago, which he and his wife sold on local trains and outside restaurants in Mumbai, to raising Rs 25 lakh through crowdfunding for 'Tikli and Laxmi Bomb' to promoting 'Tottaa Pataaka Item Maal' by handing out fliers and showing the trailer to over 200 people every day, Kripalani has always been unconventional.
One hopes he has many more tales within him.
(Edited by Vinayak Hegde)
Like this story? Or have something to share? Write to us: contact@thebetterindia.com, or connect with us on Facebook and Twitter.
We bring stories straight from the heart of India, to inspire millions and create a wave of impact. Our positive movement is growing bigger everyday, and we would love for you to join it.
Please contribute whatever you can, every little penny helps our team in bringing you more stories that support dreams and spread hope.