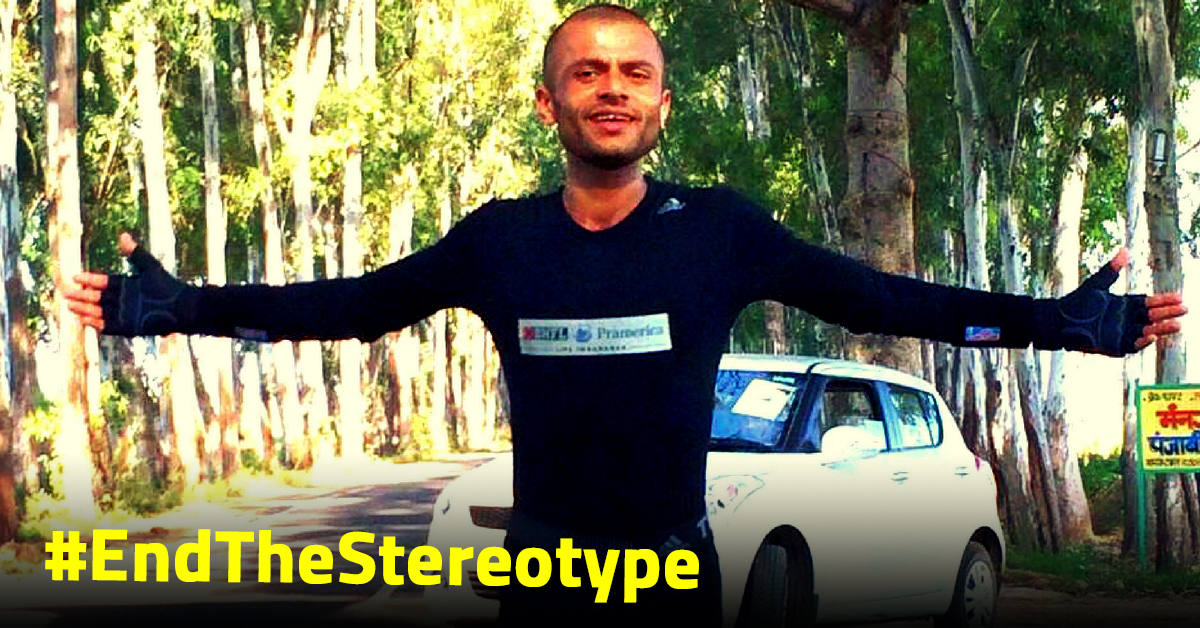 Sunil's dream is to complete a run spanning China, India, and ending in Pakistan. The athlete also wishes to run from Gangotri to Kolkata, along the banks of the Ganges
Sunil Sharma, a pure vegetarian runner, used to be a district manager in a company in Chandigarh. He quit to become a professional athlete as it is difficult to maintain a full-time job if one wakes up at 3 in the morning to do yoga from 4 AM to 5 AM, and then run for 40 to 50 km. Sunil returns at 9 AM and after stretching for a while, he leaves again for a day of gymming, cycling, or swimming. Finally at 11 PM, he comes back home, cooks dinner, eats, and falls asleep.
Along with this back-breaking schedule, Sunil donates blood four times a month.
It is an unfounded belief that vegetarians are weak because they do not get the protein that meat-eaters do in the course of a day. Sunil, running 40-50 km a day, is debunking the myth.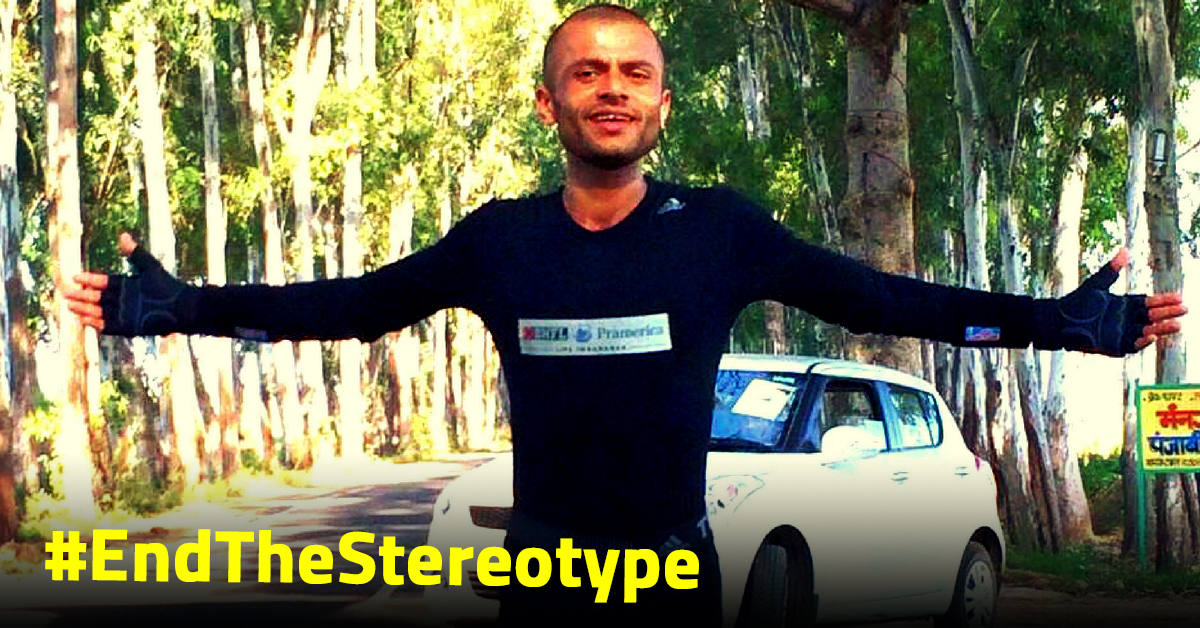 The earliest memory Sunil has of participating in a race is when he was in school where he ran a kilometre or two. The price for the race was Rs. 2. In 2002, he won silver in a cross country race, but it was 2012 when he really started running.
While pursuing his Masters from Punjab University, Chandigarh, he, along with a couple of friends, was simultaneously running an NGO that provided free blood to the needy, and took care of the expenses for their treatment.
One day, while searching for a blood group for a patient, he found that where a large number of people in the University were apprehensive about donating blood, more than half the people did not even know what their blood group was.
Sunil started "Run 4 Social Cause" – a Facebook page that organised running events that were centered around helping those in need. He has since participated in several notable runs – Save Forest and Save Water in Chandigarh, Beti Bachao, Beti Padhao from Chandigarh to Delhi, The Great Indian Run from Delhi to Mumbai, the Kargil International Marathon and many others.
One of the most notable runs he participated in was The Great Sirmour Run which raised Rs. 3,46,000 and 10 per cent of which went to the Red Cross and the rest to patients with kidney ailments.
Sunil's dream is to complete a run spanning China, India, and ending in Pakistan. The athlete also wishes to run from Gangotri to Kolkata, along the banks of the Ganges, in an attempt to save the rivers. But what he wants the most is to inspire people to donate blood and save lives.
Meat is not the only source of protein that one needs to be "strong" or for the matter, the idea of meat being the only way one can gain muscle strength is unscientific. Proving this right is Martina Navratilova, a vegetarian record-breaking tennis ace with 18 Grand Slam titles. Argentinian footballer Sergio Aguero, one of the world's highest goal scorers, is a vegetarian too.
What is weak is the understanding that vegetarians aren't physically strong. And it is time we discarded this incorrect notion.
#EndTheStereotype
This story is part of The Stereotypeface Project, an initiative by The Better India that challenges 26 stereotypes, which continue to exist even today. We are showcasing these stereotypes through all the letters of the English language alphabet.
Stereotypes exist everywhere — they are passed down over generations. Instead of embracing and celebrating what makes us unique, we stand divided because of them!
We've unconsciously learned to stereotype, now let's consciously #EndTheStereotype.
Visit www.stereotypes.in to know more about the campaign and support the effort!
How can you support this campaign?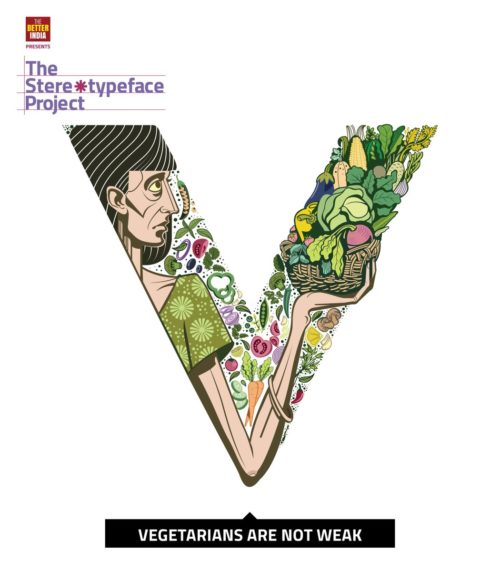 1. Follow this thread on Twitter or Facebook
2. Re-Tweet / Re-share the stereotypeface that you would like to put an end to
3. Use #EndTheStereotype and tag @TheBetterIndia
Like this story? Or have something to share? Write to us: contact@thebetterindia.com, or connect with us on Facebook and Twitter.