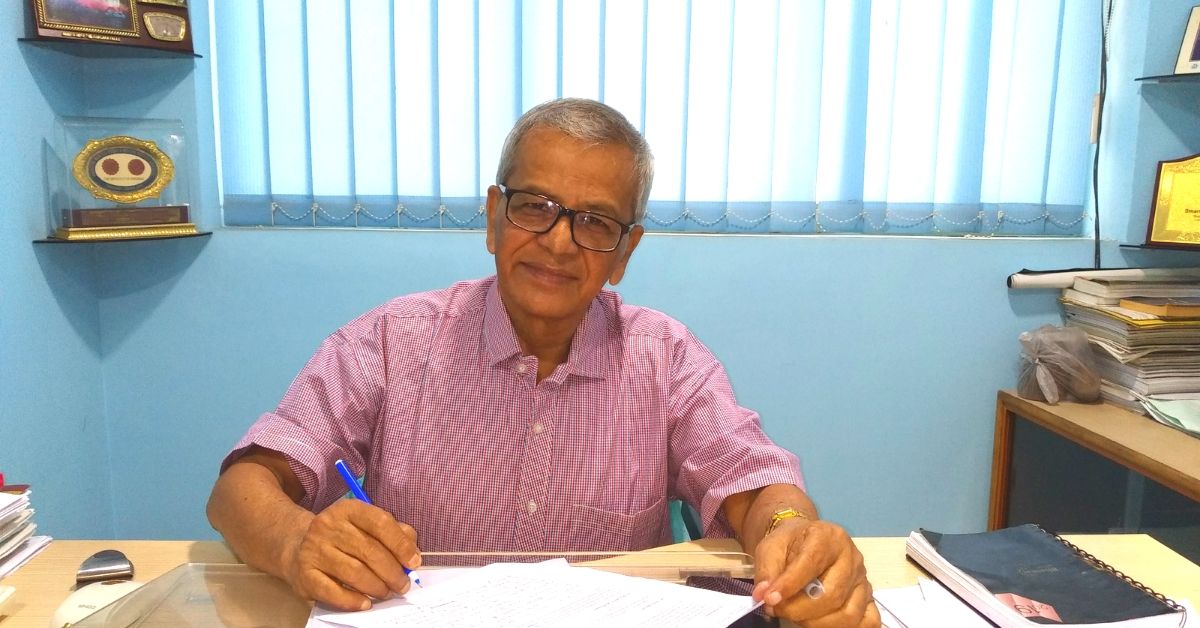 Known as the Solar Man of Kolkata, the man with a 35-year-old career in renewable energy, was recently honoured with the prestigious Mission Innovation Champion Award in Vancouver, Canada on May 27, 2019.
The year was 1983. It was the first time that residents of Herma, a tiny hamlet in Tripura, who considered electricity a distant dream, saw dim bulbs come to life. All with the power of the sun.
Nripen Chakraborty the then CM of Tripura and Dr Manmohan Singh, the Deputy Chairman of the Planning Commission, were witness to this moment.
A first-of-its-kind project in India, it became a trailblazer for solar rural electrification projects to follow, and the man responsible for this, was Kolkata-based scientist, SP Gon Chaudhuri.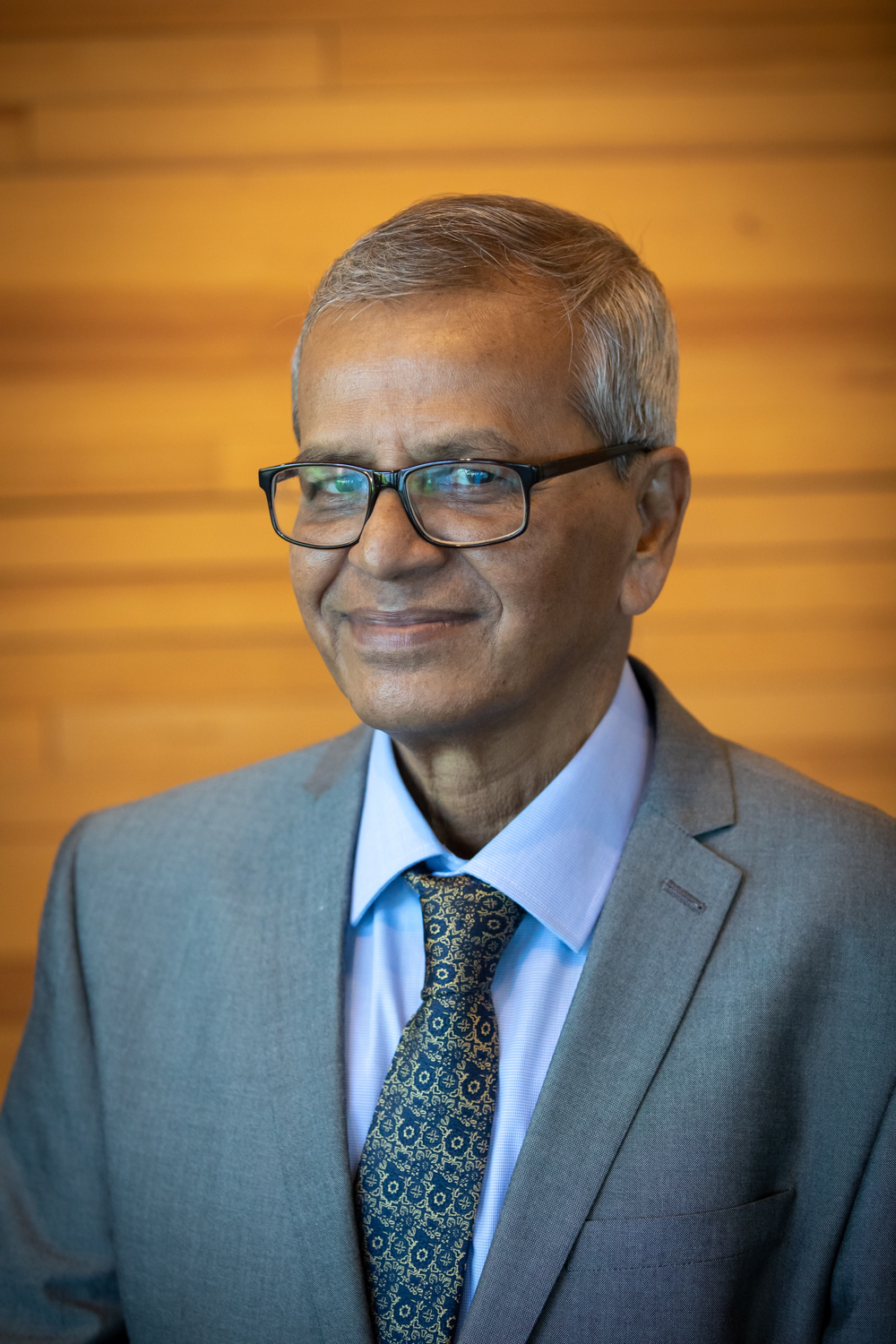 Singh, who was thoroughly impressed with the young Bengali scientist's work, referred him to the North Eastern Council as an advisor and he was eventually entrusted with the task of introducing non-conventional energy sources across states of the frontier region.
Known as the Solar Man of Kolkata, the man with a 35-year-old career in renewable energy, was recently honoured with the prestigious Mission Innovation Champion Award in Vancouver, Canada on May 27, 2019.
A follow-up of the Paris Convention, the award was presented to individuals who contributed to the field of solar or clean energy.
Gon Chaudhuri has completed numerous Solar PV projects within India and abroad. He also set up India's first megawatt-scale-grid-connected solar power plant and the first floating solar power plant.
Apart from electrifying households in Sundarbans with the mini-grid concept, he also designed the first solar housing complex in Kolkata.
The Better India got in touch with him to document his journey.
Who is SP Gon Chaudhuri?
An electrical engineer from Jadavpur University, Santi Pada Gon Chaudhuri completed his specialisation from Edinburgh University and received a Doctorate of Science from the Kolkata University.
In the delta region of Sunderbans, which is home to close to five million, people lived without electricity until the 90s and were mostly dependent on kerosene lamps.
In 1994, Gon Chaudhuri brought electricity to households in the Kamalpur Village in the Sagar islands by introducing solar lighting system through the mini-grid concept. He set up a solar power plant in the village and constructed a local grid to help people get electricity for a limited time.
"This was the first time a village was electrified through the mini-grid concept in Asia," claims Gon Chaudhuri. "Today lakhs of households depend on solar power in the Sunderbans," he adds.
The success of the project funded by the Central Government and the State Government of West Bengal paved the way for similar programmes across Rajasthan, Chattisgarh, and Jharkhand.
Many criticised Gon Chaudhuri's work stating that 'India was a poor country and solar energy was expensive.' But the scientist stood his ground and was able to garner support and funding, from the Government of India.
Ever since there has been no looking back.
Here's a look at some of his innovations:
1) Micro-solar dome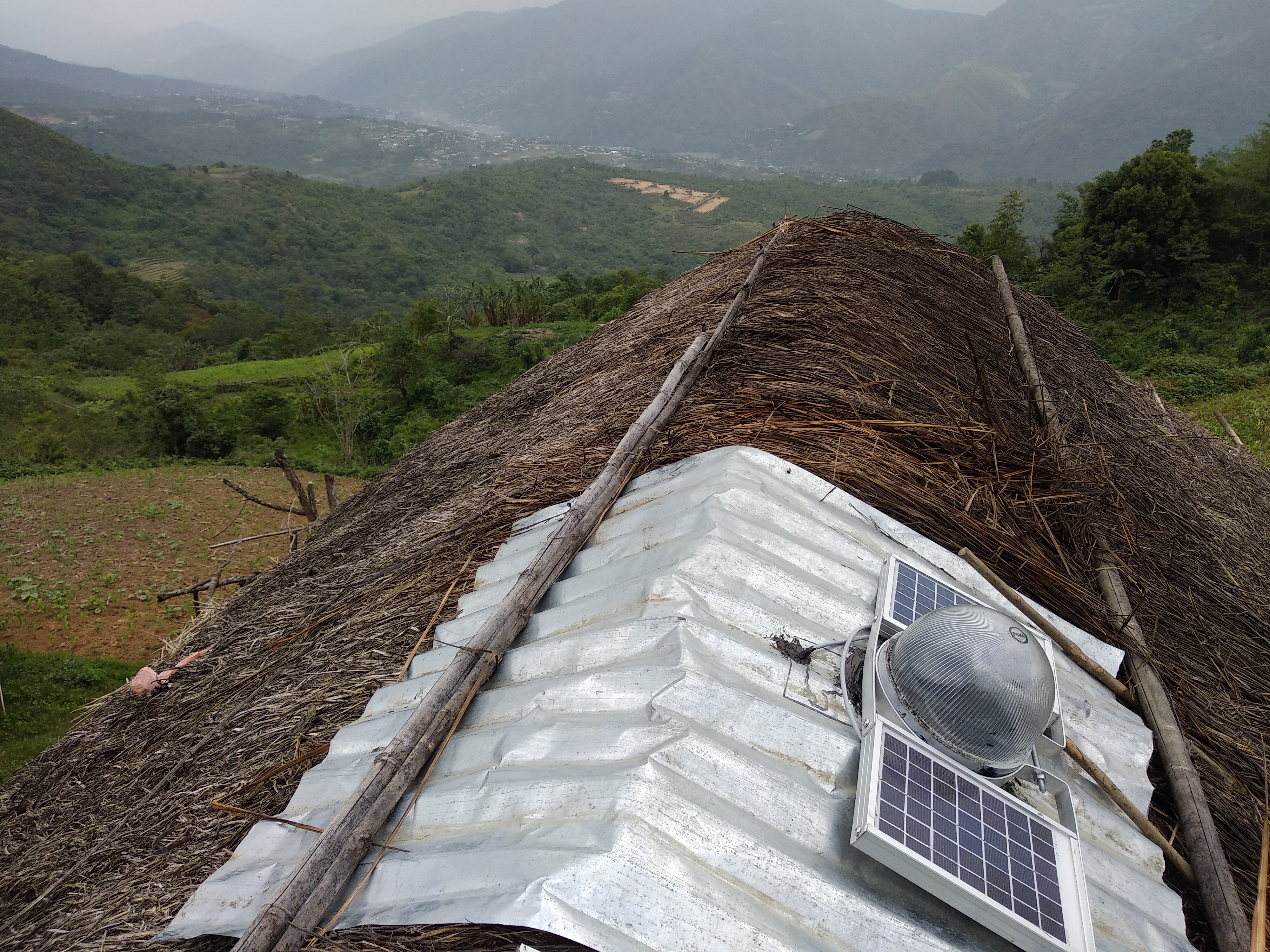 This is a small device that captures solar energy during the day and operates at night using a solar PV system. The Department of Science and technology supported the invention as a research project. Gon Chaudhuri has patented the technology behind it.
The device, which comes with a cutter and an adhesive, has an upper and lower dome that can be fixed on the tin-sheet roofs of people living in slums and jhuggi jhopdis. It is also equipped with a USB port where you can charge phones.
It can be mounted on any type of roof, namely, GCI sheet, asbestos, clay tiles, stone, and even concrete.
The upper dome consists of solar panels which capture solar energy and retains it in lithium batteries. There is a shutter in the bottom of the lower dome, which can be closed if the light is not required in the daytime. The device is leak-proof and works throughout the day, in addition to four hours after sunset.
"More than 50 crore people do not have enough light even during the day time. Some people in Rajasthan have to walk five km to charge their phones. With the help of the micro-solar dome, they do it at home now. The cost of one such device is Rs 1600, with a subsidy of Rs 720 by the MNRE (Ministry of New and Renewable Energy)."
The GOI commissioned him to put up these micro-solar domes in remote tribal areas. So far, 10,000 micro solar domes are successfully running in more than 11 states.
After Cyclone Fani ravaged the state of Odisha and paralysed the state with power cuts, more than 100 micro solar domes were distributed to several survivors free of cost. Thanks to the invention, they were able to get electricity and charge their phones.
Now, the GOI has decided to cover another 50,000 homes in rural areas across various states, with the micro-solar dome, and Gon Chaudhuri has partnered with IIT-Kharagpur to execute the project.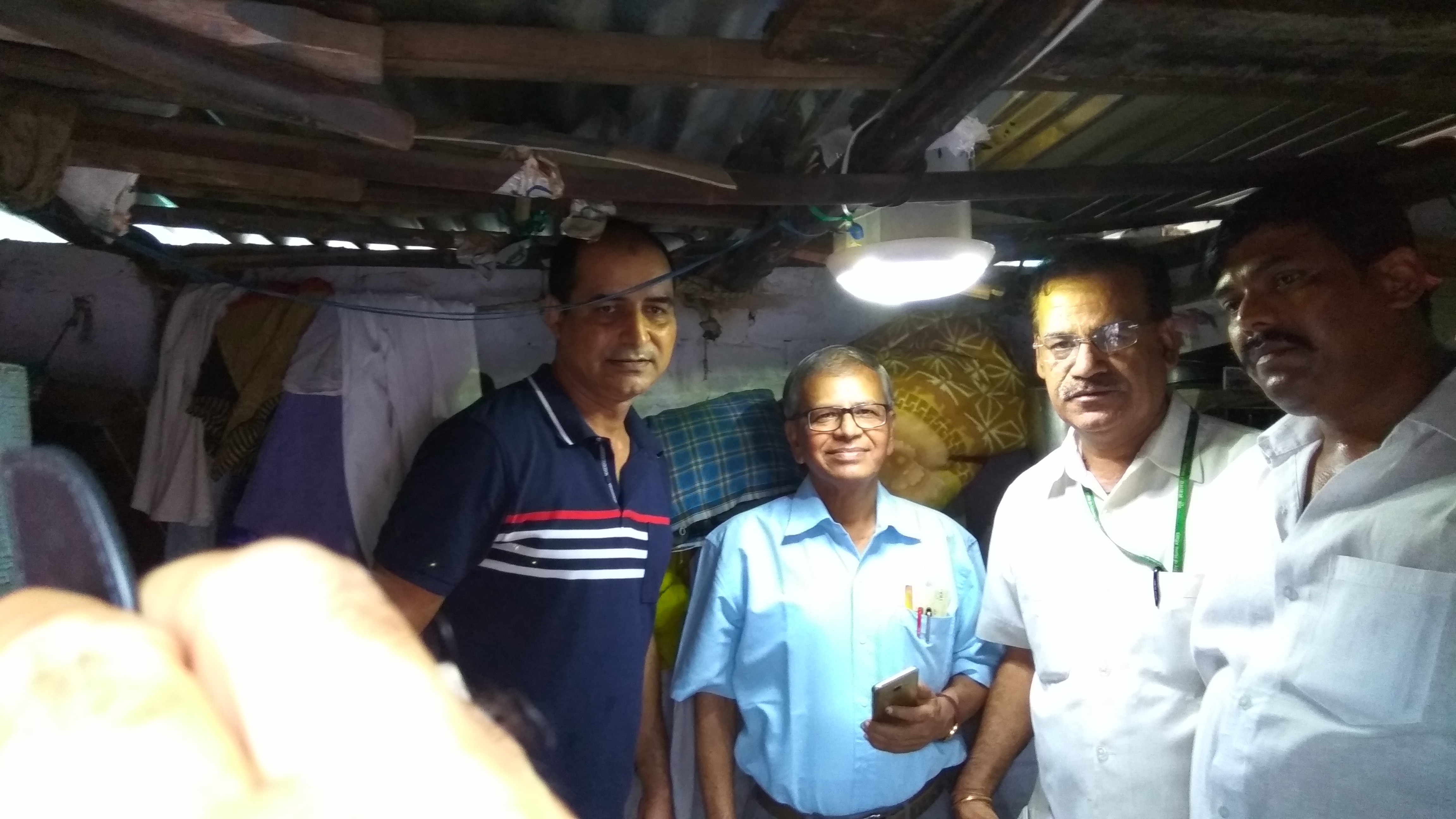 2) Solar Water Purifier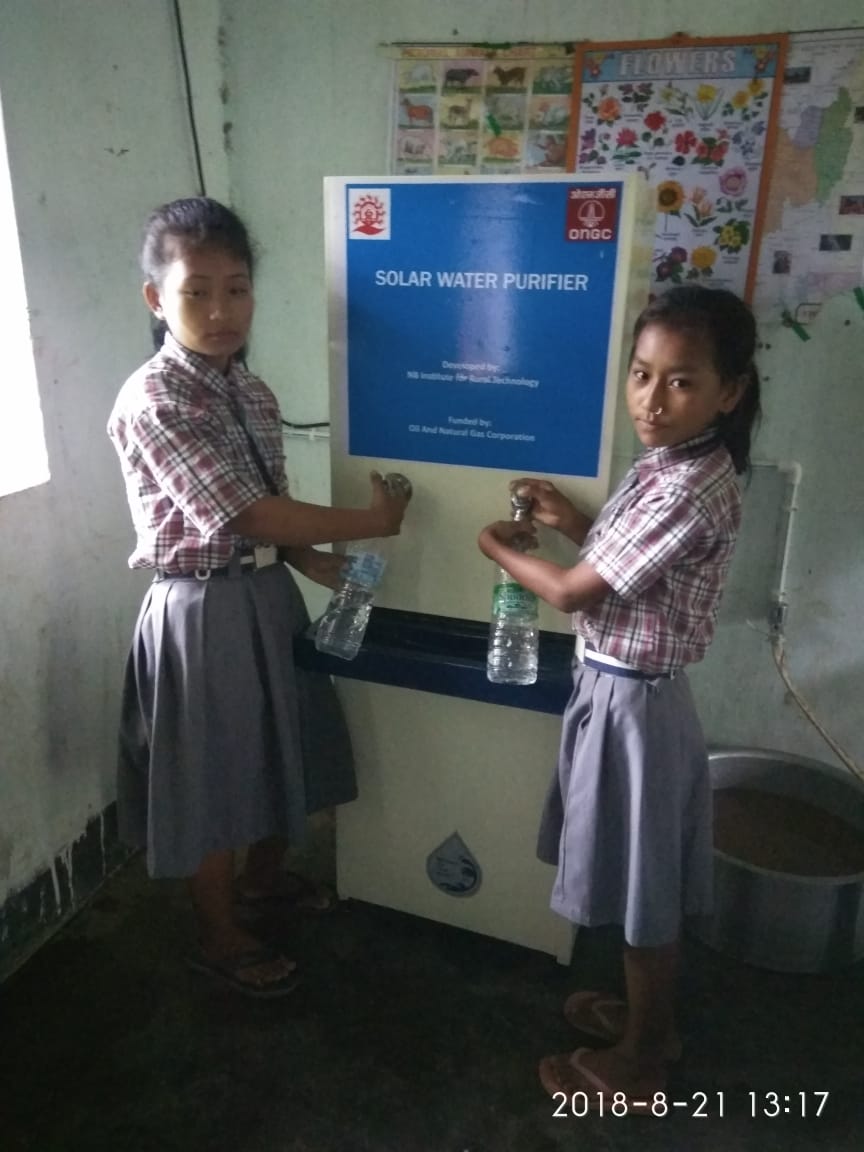 To cater to the needs of safe and clean potable water in government schools, Gon Chaudhuri invented a solar water purifier.
He claims that the device is the first-of-its-kind, and can treat water containing suspended particles and bacteria through solar-powered UV light while saving 30 units of power in a month.
While a smaller storage purifier that can serve 100 students costs Rs 40,000, a bigger one for 400 students can cost up to Rs 1 lakh, and one catering to 500 students per day costs 1.5 lakh.
"The system requires no external electricity. Even on cloudy days, the storage capacity of these is about 200 litres, which can last for three to four days. Currently, there are five manufacturers in the market for the micro-solar dome and two for the solar purifier," says Gon Chaudhuri.
---
You May Also Like: Time To Replace LPG? This Gujarat Man's Solar Stove Lowers Cooking Costs by 80%
---
3) Janata Solar ATM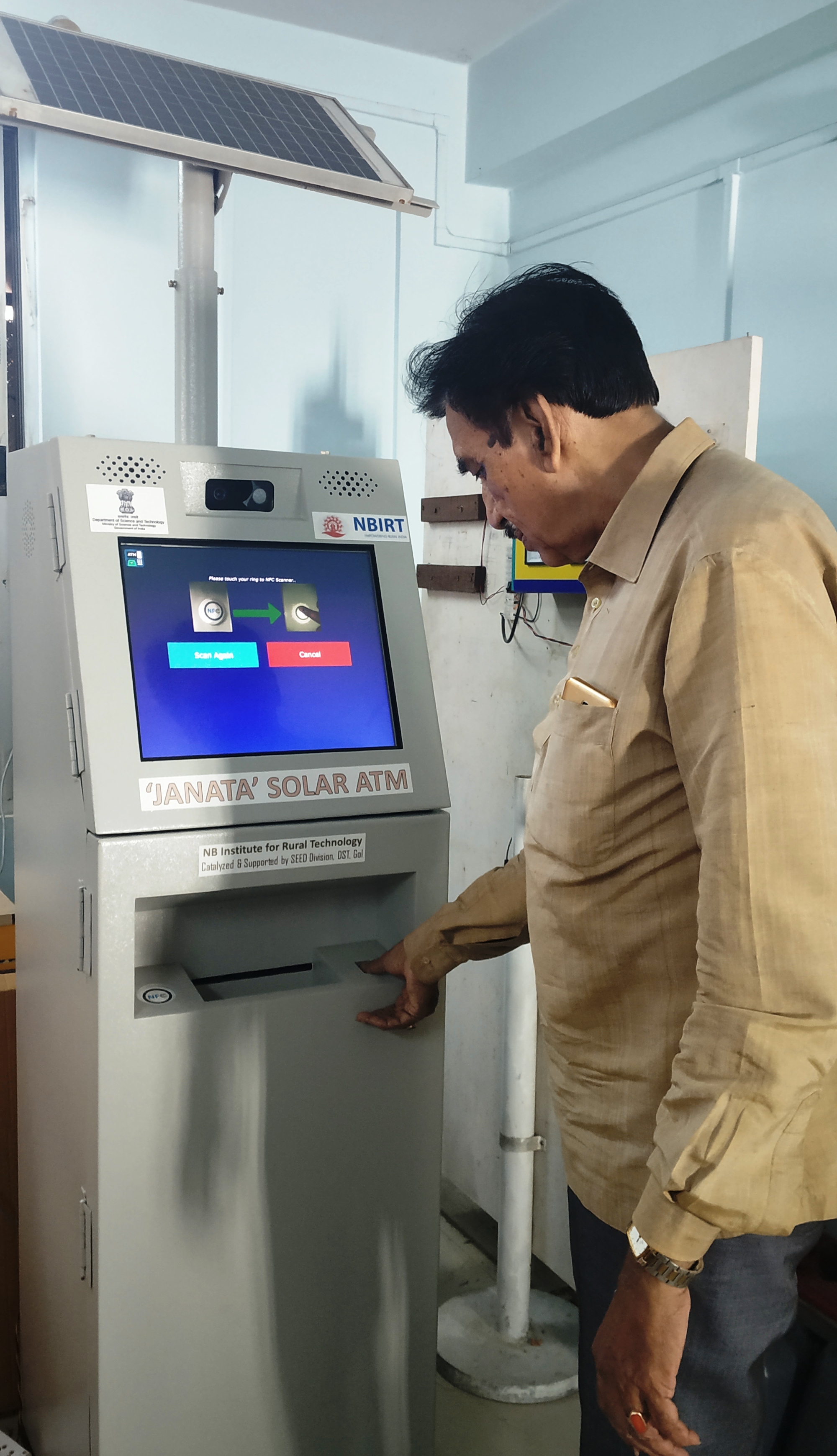 "In rural India, more than 45 per cent of women do not use ATMs due to low literacy rates and the non-user friendly nature of the machine. Also, the power in villages in erratic. Thus, a solar-operated ATM could be a solution."
Keeping in mind the difficulty of remembering the PIN, the solar-powered ATM, christened the 'Janta ATM' incorporates the use of biometrics. (If mass produced, this would require permission from the Reserve Bank and need users to register with the banks first.)
A touchpad on the device identifies your finger impression. Now, assuming you are registered, your name and picture will appear. The screen will have photographs of different denominations that you can select. The ATM will dispense the selected amount. A headset attached to it will read out your updated bank account statement.
"We are using the machine in the office. The final prototype has been developed. We are working with the Centre currently. Only when it gets approved and launched formally as a programme, we will float tenders for manufacture to mass-produce this."
4) Solar Pump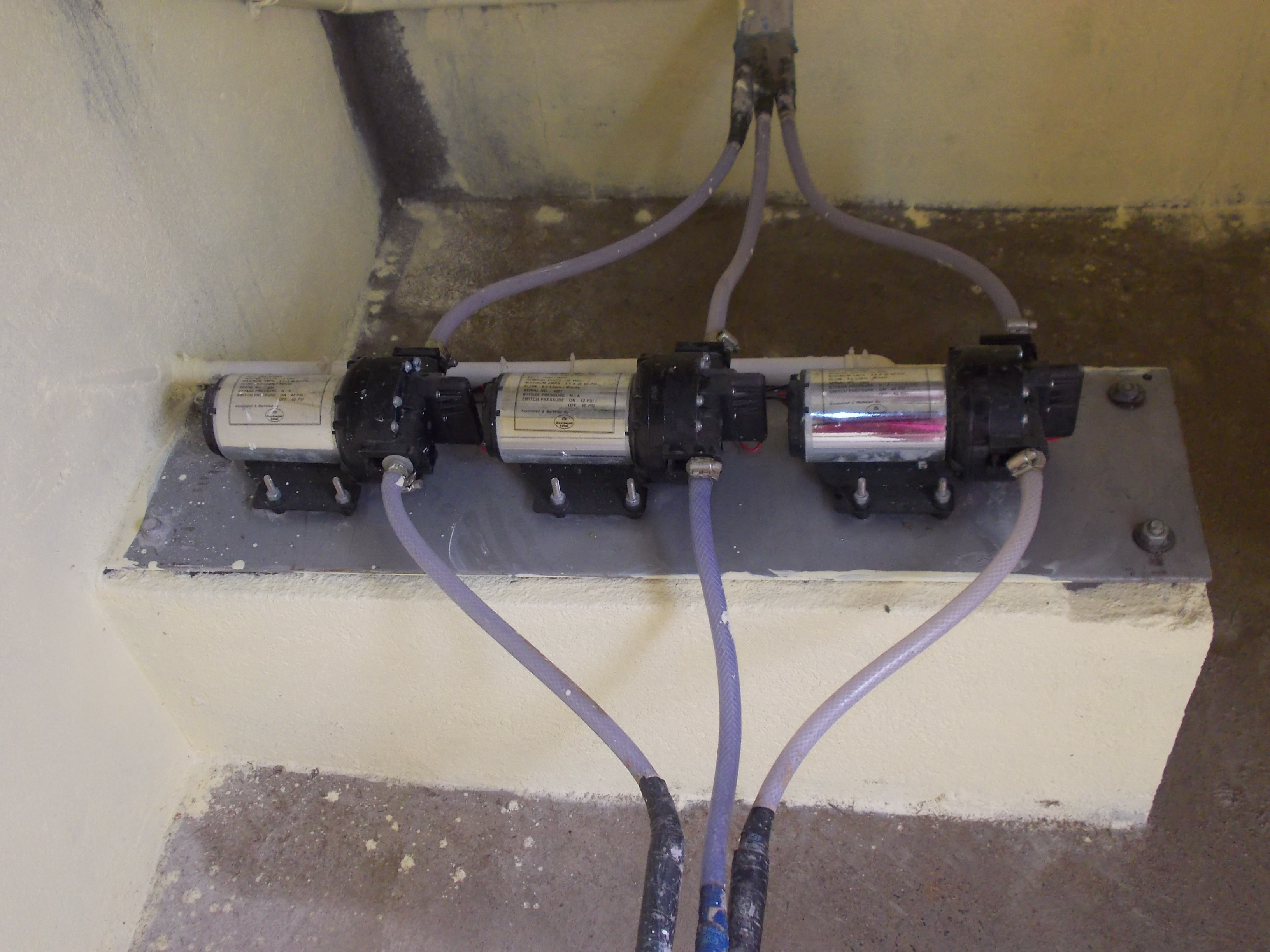 Under Swachh Bharat, several toilets have been constructed in villages, but a jarring issue for many is that these toilets have become defunct.
Why? Because there is no running water in the taps.
So, Gon Chaudhuri developed a small micro solar pump which would operate and lift water from the nearest body to a small tank above the toilets, to ensure people get 24×7 running water.
He is working with ONGC's CSR wing on this project, and together, they have set up this pump in over 100 schools for girls across Tripura, benefitting more than 30,000 students in the process.
5) Solar Power Storage
The latest innovation that he is working on is the storage of solar power. In November 2018, the scientist came up with a prototype of a machine that will store solar power in water for 24 hours.
"Right now, only a small amount of solar power can be stored in batteries. With this machine, solar power can be stored for 24 hours, and the cost is about 1/5 of that in batteries. Also, batteries storing solar power have an average life expectancy of six years, while through this machine, solar power could be stored in water for over 40 years," he said.
Speaking to the Times of India in 2018, he added that the integrated machine has five parts: namely a solar panel, a micro-solar pump, a micro-hydel equipment, a water tank, and a water reservoir.
Explaining the working, he said, "Once the solar panel produces solar power, it is first stored in the underground reservoir and then pumped into the overhead water tank, where it is stored as potential energy. To generate power, a micro-hydel equipment will be switched on, and that will bring the high-pressured, stored solar-powered water into the main machine, which will turn it into electricity."
Speaking to TBI, he added how this is a brand new concept across the globe and the first such plant to be set up in Manipur will be completed by the first quarter next year. "If the project is successful, it would be a revolution in solar energy."
All said, there are still a few challenges, but his team is working with the University of Sheffield and Visva Bharati University in Santiniketan to tackle them.
The retired government servant who teaches in IIT Kharagpur and IISc Shibpur also runs a research centre where 20 young scholars, funded by GOI, are working on innovations in different sectors of solar energy.
At their Guwahati centre, they also conduct training for solar technicians under the programme Surya Mitra, and in Agartala and Tripura, they work on solar solutions for tribals. More than 50 individuals have been working on solar innovations for twenty years dedicatedly, thanks to his vision.
The Future of Renewable Energy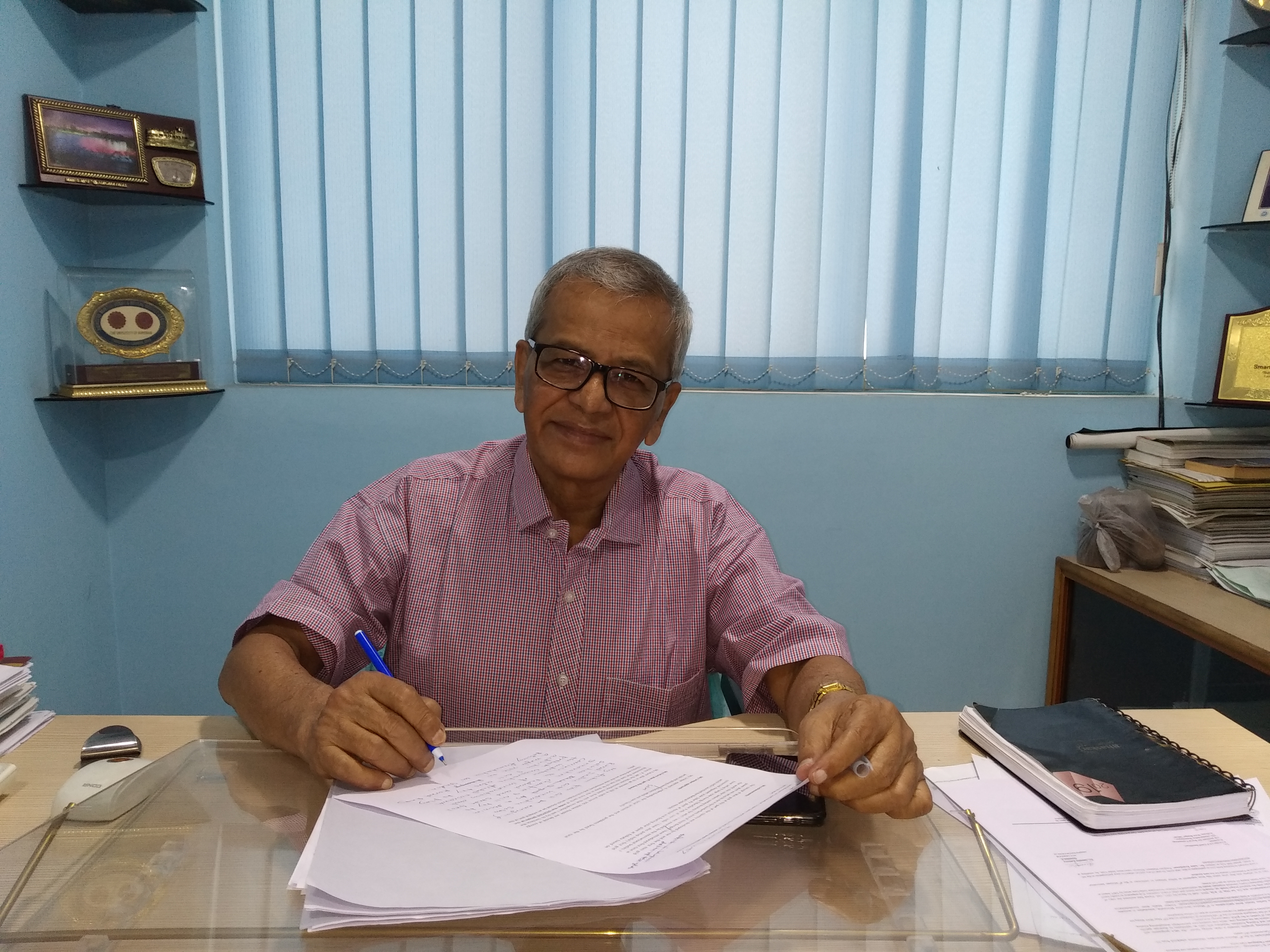 The history of energy in India has witnessed a transition, and yet we continue to remain a nation dependent on coal, the use of which has been banned in most countries. As a country who has signed the Paris convention, we only have until 2030 to reduce our carbon emissions by 33 per cent.
In the light of the Paris Convention, the scientist signs off, "If we want to achieve it, we have to review our energy policy and modify it to reduce our emissions. Renewable energy could play an important role in two sectors—power and transport. We have limited hydro resources, and the use of nuclear power is yet to gain acceptance for various political and social reasons. India will require 7,00,000 MW of electricity in 2030, and we currently generate about 3,00,000 MW. How do we bridge this gap? Solar energy! It has the potential of producing more than 10,00,000 MW of electricity and is undoubtedly our best option."
(Edited by Gayatri Mishra)
If this story inspired you, write to S P Gon Chaudhuri at nbirt2012@gmail.com
All Photo Credits: S P Gon Chaudhuri
Like this story? Or have something to share?
Write to us: contact@thebetterindia.com
Connect with us on Facebook and Twitter.
We bring stories straight from the heart of India, to inspire millions and create a wave of impact. Our positive movement is growing bigger everyday, and we would love for you to join it.
Please contribute whatever you can, every little penny helps our team in bringing you more stories that support dreams and spread hope.
Tell Us More