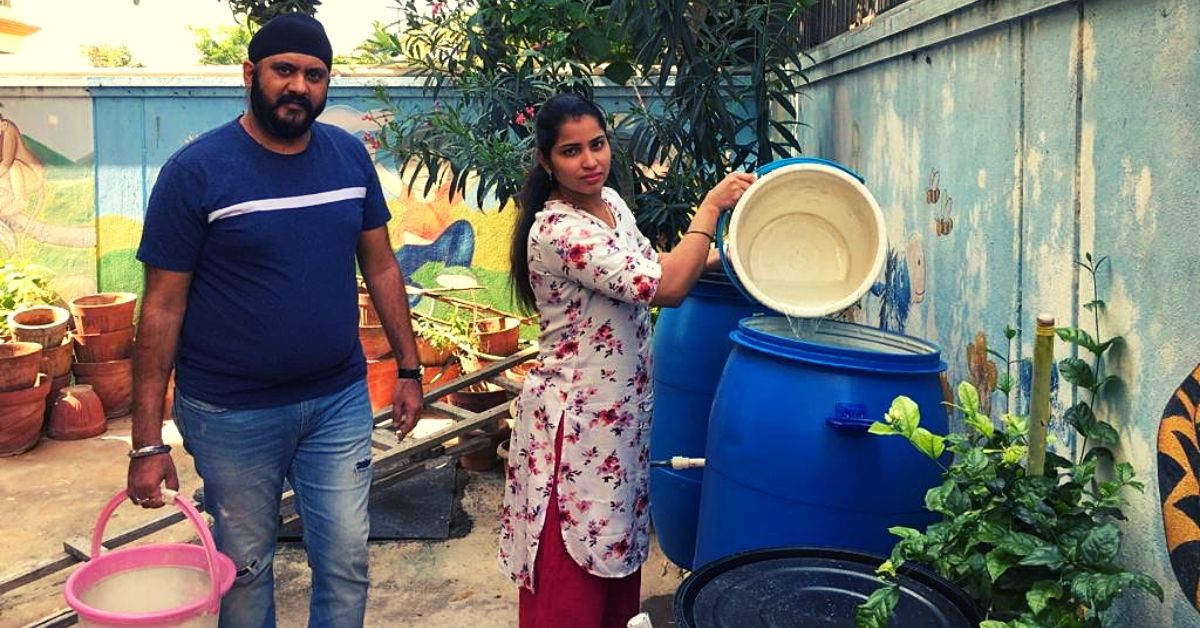 As per Central Water Commission, 50 per cent of the country is facing a water shortage in three major rivers—Godavari, Krishna and Kavery. We need to act now, and that's just what these 10 awesome citizen initiatives are doing!
Waking up early to walk for miles, only to join the never-ending queues for brown-tinted water, companies asking employees to work from home, restaurants shutting down and the government desperately asking people to use water wisely.
This was the scenario in South Africa's Capetown in September 2018. 
---
As India is running out of water, citizens and organisations are developing water-saving products. Check them out on The Better India shop here. 
---
Back then, several studies and reports were released, warning cities across the world about a looming water crisis. 
Exactly nine months later, India's southern city, Chennai, has run out of water due to several reasons, the most important being a lack of water management. The capital city is now looking for temporary solutions like ferrying water. On July 7, the city is expected to get 10 million litres of Kaveri water from Jolarpettai in Vellore district. 
While the government is taking measures to provide immediate relief, we must bring about a long-term sustainable way to ensure that other regions in the state and country do not face day-zero. 
We look at individuals and organisations that are using technologies and simple solutions to save water. What's more? You can also adopt some of these solutions for long-term relief. 
1) Chennai Family Collects Water That Is Purer Than RO Filter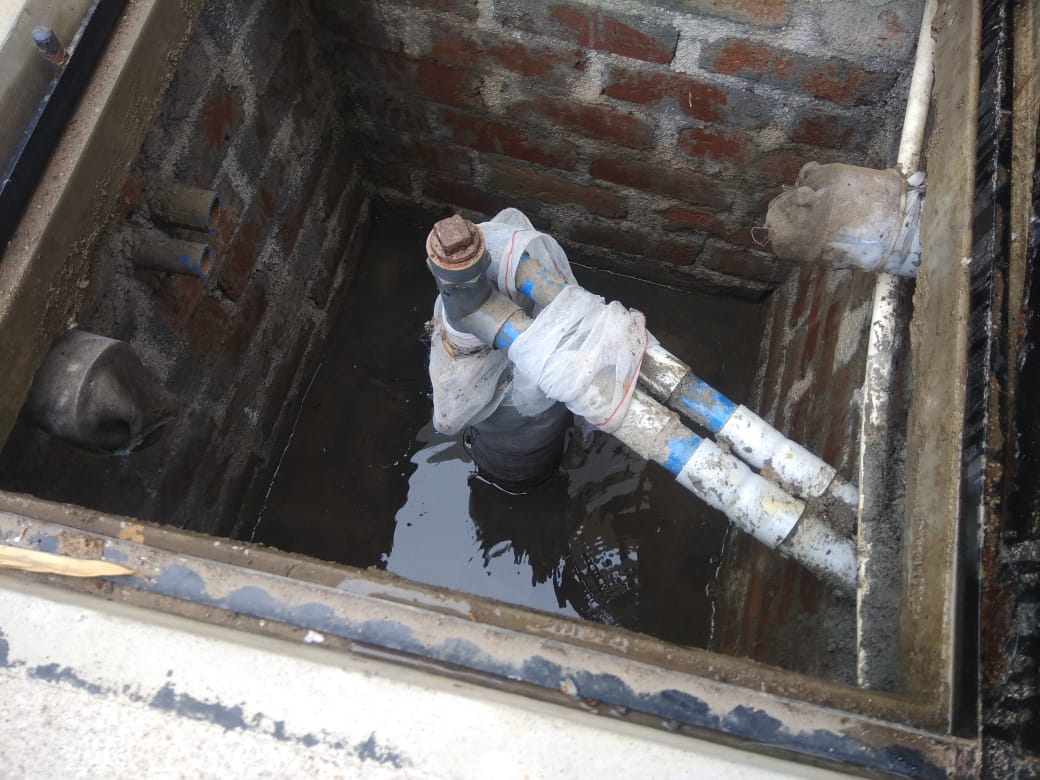 V K Raviraja, a 48-year-old insurance consultant, lives on Vasuki Street in the Rajakipakkam area. Five years after he moved into his new 1,000 sq ft home, he installed four types of rainwater harvesting systems. 
Using no special techniques, Raviraja relied on gravity and created a slope on the roof that transports water through a hole that goes to a tank. To ensure that the dirty water is purified before it is deposited in the tank, he has placed a cloth that collects dust. The overhead tank can store 7,500 litres of water.
His family, which consumes around 8-10 litres of rainwater every day, has successfully collected 1,500 litres of drinking water so far. Apart from this, they have an underground sump with a capacity of 13,000 litres to catch all rainwater from the terrace for common use.
Read more here. 
2) Rain Water Harvesting Helps Bengaluru Man Conserve 60,000 litres of water 
Bringing down his water bills to Rs 100 every month, a former technician at the Defence Research and Development Organisation (DRDO), Purushothaman has been saving every drop of rainwater since 2011. 
He has installed two RHW systems, which have so far saved some 60,000 litres of water. The conserved water is used to clean utensils, mop the house, and water plants.
Read more here. 
3) Quenching Thirst By Creating Artificial Water Glaciers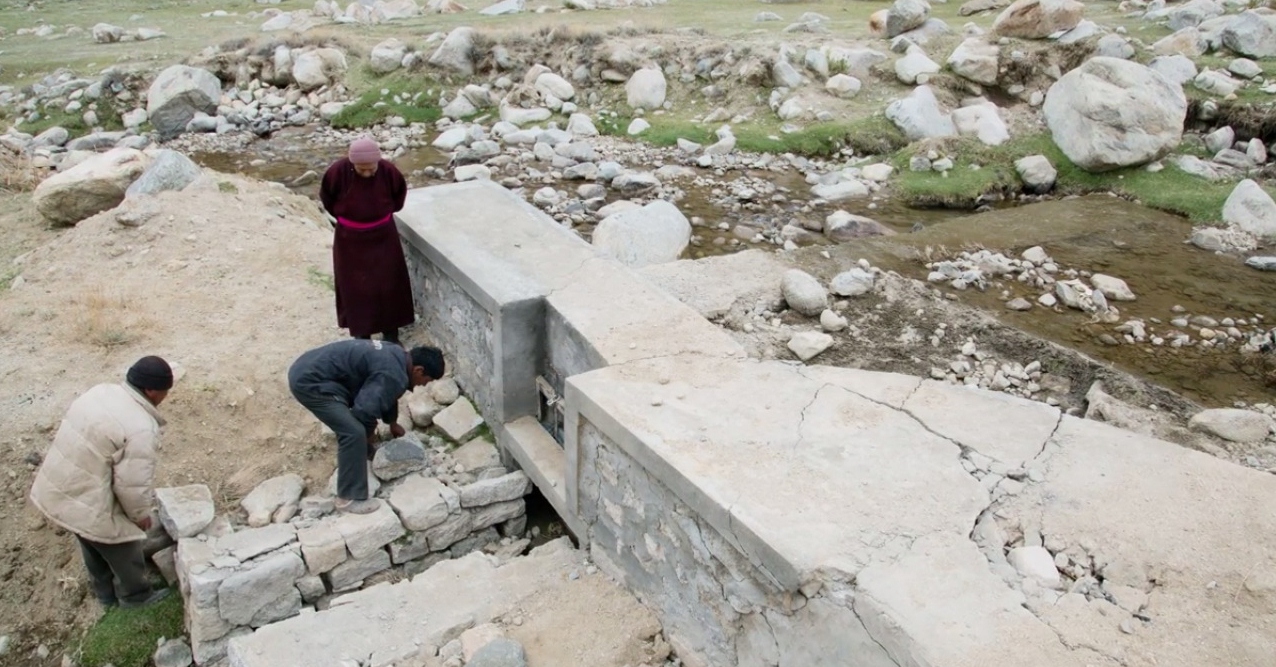 Also known as the 'Ice Man of India', Chewang Norphel has created ten artificial glaciers to meet people's water demands in Ladakh. 
When the 79-year-old retired civil engineer observed that natural glaciers were melting quickly due to global warming, with the resultant wastage of water, he decided to develop a system to conserve the melting ice. 
In Phutse village, he made canals to divert water from the main streams to catchment areas located on the outskirts of the village in a shadow area. He constructed ice-retaining walls alongside the area to store the frozen water. 
The width of the glacier ranges from 50-200 feet and the depth from 2-7 feet. This water-saving technique has provided water to farmers during water scarcity. 
Read more here. 
4) Bengaluru Apartment Complex Saves 500 Liters of Water Every Day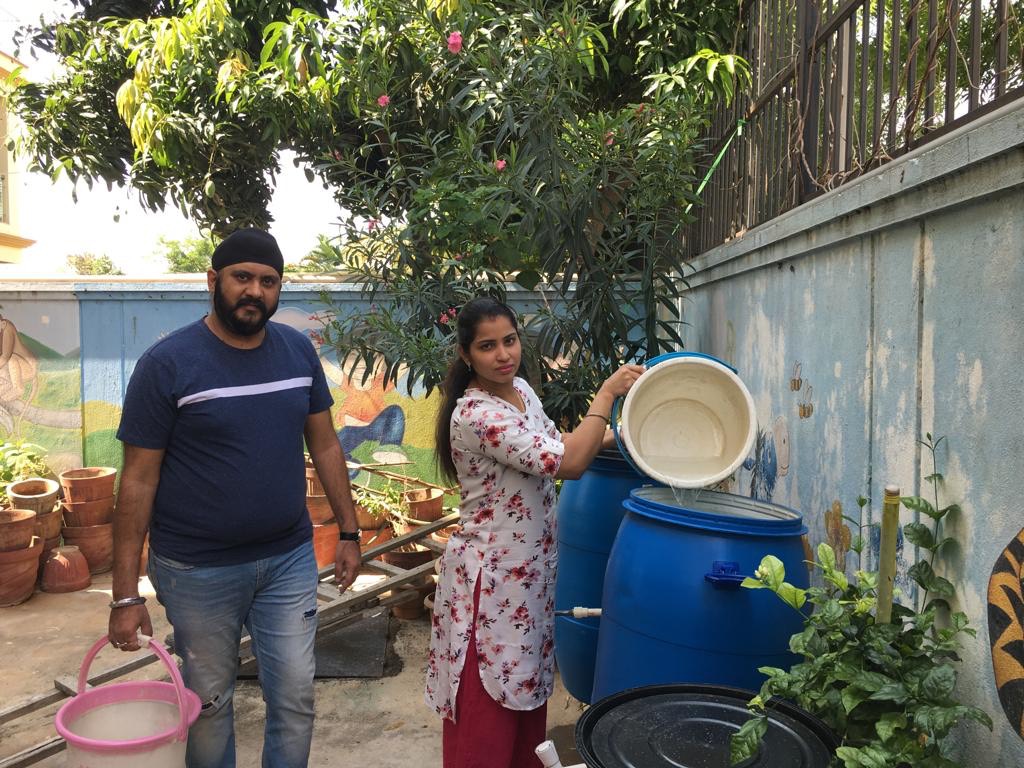 Adhinarayana Rao Velpula from Maa Brindavan Society in Bengaluru purchased buckets and left them outside people's doors to encourage the residents to save water. He convinced every one of the 46 apartments to save wastewater generated from RO water purifiers. Though unfit for drinking, the wastewater can be utilised for other activities like washing cars and gardening. 
Instead of using fresh water, the housekeeping staff now reuses the collected wastewater to clean floors and washing cars. On average, the apartment generates 500 liters of RO reject water every day. This is now being reutilised, instead of going down the drain. In so doing, the society is also saving Rs 1,800 per month approximately.
Read more here. 
5) Cycling and Recycling Water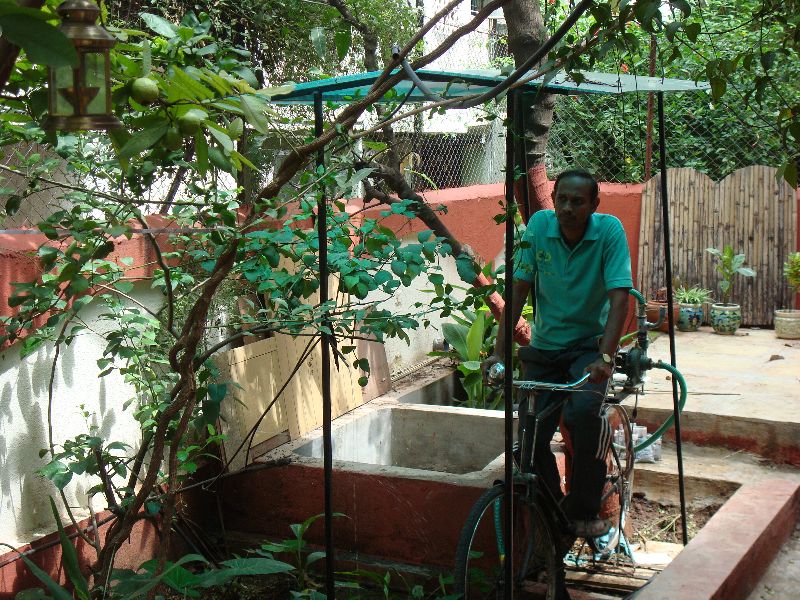 Wastewater purification system at Sanjay Athavale's home in Pune is recycling 600 litres of water every day. The cycle-like structure transports water from bathroom pipelines into a water tank where it is purified using a cleansing system of sand, stones, and coconut waste. The tank also has Kardal trees inside as the roots of these trees purify water.
When we pedal, the water is supplied to my garden through a drip irrigation system. One minute of cycling can supply 18 litres of water, and a ten-minute workout by each family member is enough for the 50 trees in my garden. The left-over water is stored, and the excess goes in the drain. During monsoon, we don't have to cycle, but each of us store about 600 litres in the tank with our usage every day, Sanjay told Homegrown.
Read more here. 
6) Using Recycled Plastic To Save Water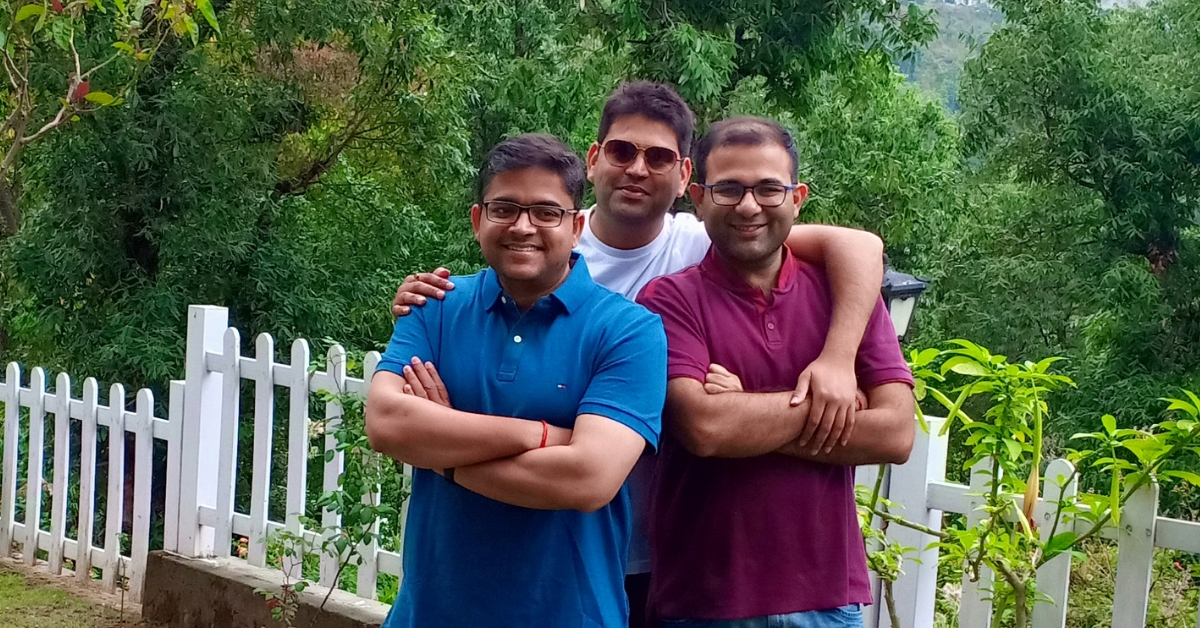 The irony of one region facing both, severe water scarcity and floods, pushed three MBA graduates Ankit Magan, Neeraj Chauhan, and Priyank Jain to design a solution that uses plastic waste to save water. 
Through their bootstrapped venture 'Retas' (which translates to 'flow of rainwater' in Sanskrit), the trio built a new rainwater harvesting model called Rainmaxxx. Using high-quality Polypropylene (thermoplastic polymer) as raw material, the Gurugram-based firm made geotextile for a rainwater harvesting model. 
Since its inception in early 2017, the firm has 54 clients, including big corporations like Siemens, Tata Group and local governments in Delhi and Uttarakhand.
Read more here. 
7) Restaurant Uses Leftover Glass Water For Cleaning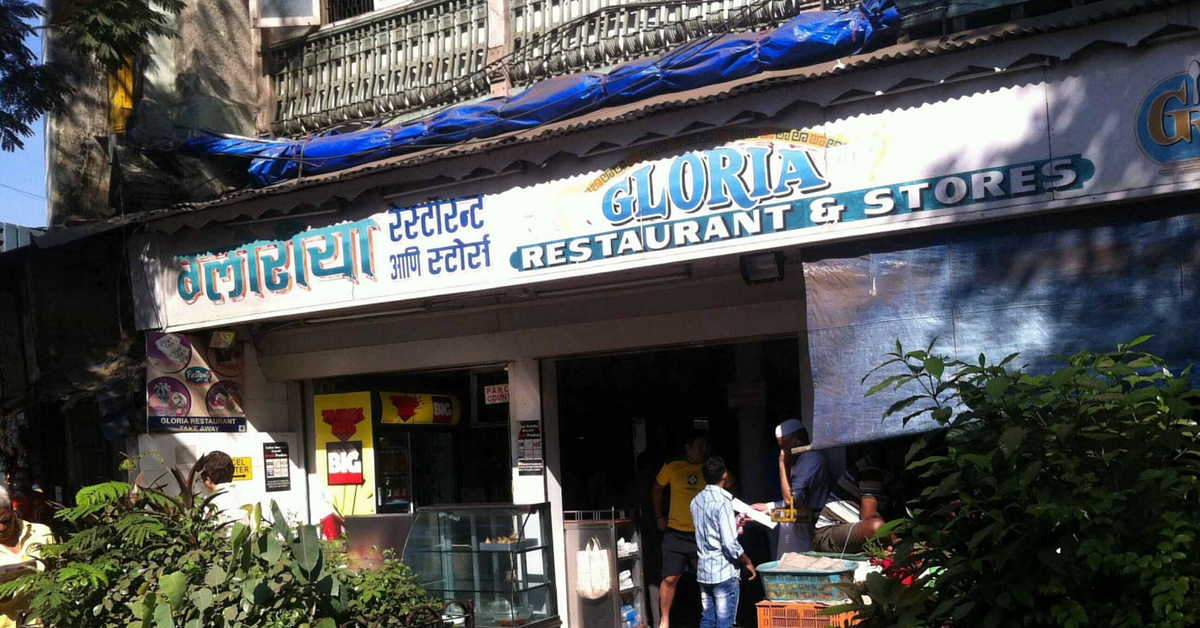 Filling the glass up to the brim for guests or customers is a custom followed in eating joints and families across India, a practice that does not take into account the volume of water wastage. 
To change this, Abbas Suleman Kadiwal, the owner of Gloria Restaurant in Byculla, Mumbai, and his employees, have been judiciously using and reusing water. The 49-year-old has directed every waiter to use leftover water from glasses for customers for gardening and cleaning. 
The 49-year-old has translated his vision into saving 45,000 litres of water per month. The water usage of the restaurant has come down to 1,500 litres per day from a whopping 8,000 litres. 
Read more here. 
8) A Wise Glass of Water 
From asking restaurants in Bengaluru to shift from big glasses to small, requesting waiters to fill glasses half and keeping jugs or bottles on every table instead refilling the glass, teenagers Garvita Gulhati and Pooja Tanawade are promoting efficient water management. 
Under their 'Why Waste' campaign, the duo has collaborated with more than 30 restaurants in the city to implement these guidelines.
Of course, convincing so many people to make a change in their lifestyle was not a cakewalk, "From where we started, it was challenging to get people to accept what we were doing and get their support and encouragement. We heard a lot of things like 'Why are you wasting your time with this?"she told The Better India.
For her efforts, Garvita became the only Indian among 60 changemakers to receive the title of 'Global Changemaker' in 2018. She is among the 1,000 young leaders between 18-23 years from 42 countries to stand on that platform.
Read more here.
9) Smart Basin To Prevent Water Wastage
What if there existed a system that sends an alert each time there was a leakage or overflow of water?
Banking on this thought, Yash Khanna, Tanuj Tandon, and Utkarsh Gupta from the Moradabad Institute of Technology, Uttar Pradesh, developed a smart basin that sends an alert through glowing LED lights. If the user is not at home when there is water leakage, the device sends them a text message. 
Besides, the wash basin also recycles water by filtering it through a natural filtering process, which consists of different graded rocks, that mimic the filtering process of nature.
Read more here.
10) Using Excess Water Underground To Use When Needed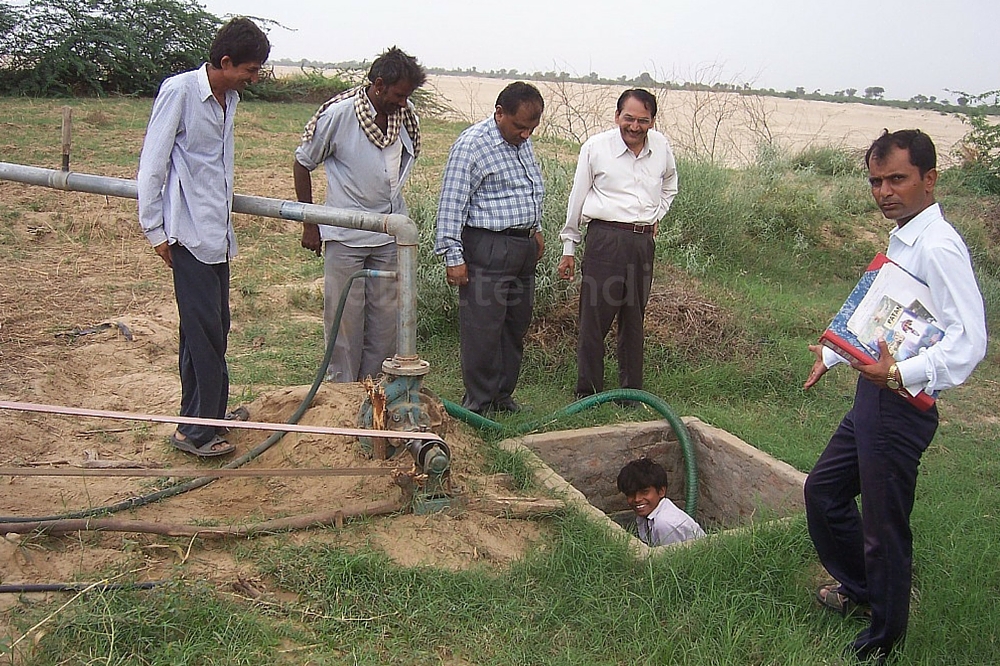 The plight of farmers during water scarcity and incessant rainfalls inspired Biplab Ketan Paul from Gujarat to come up with a water harvesting technique that uses an injection module to store excess rainwater underground. Farmers can then use the same water for irrigation during summer and winter.
Since the high salinity of soil in the state prevents rainwater from seeping underground, Biplab created a system where excess water passes through a pipe, gets filtered, and accumulates in an underground well. Farmers can use a motor pump to use the stored water for irrigation. 
This technology even captures evaporation and prevents loss of water during the monsoon. The underground reservoir can hold 40 million litres of water and can supply for as long as seven months. 
Biplab has worked with more than 14,000 farmers and transformed 40,000 acres of barren or disaster-affected farms.
Read more here. 
---
Also Read: Making Every Drop Count: 7 Simple Ways You Can Save Water at Home
---
As per a News18 report, 50 per cent of the country is facing a water shortage and 11 of the total 91 major reservoirs across India have dried up. Adding to that, the water levels of three major rivers—Godavari, Krishna and Kaveri—have reduced significantly.
With the number of water-stressed cities increasing in India (like Shimla, Delhi, Mumbai, and Bengaluru) and climate change that affects rainfall patterns every year, it is time India steps up and uses the existing water wisely. 
From small measures like filling the glass half to major initiatives that conserve lakhs of litres of water, citizens can make a huge difference in how water is used. 
(Edited by Shruti Singhal)
Like this story? Or have something to share?
Write to us: contact@thebetterindia.com
Connect with us on Facebook and Twitter.
We bring stories straight from the heart of India, to inspire millions and create a wave of impact. Our positive movement is growing bigger everyday, and we would love for you to join it.
Please contribute whatever you can, every little penny helps our team in bringing you more stories that support dreams and spread hope.