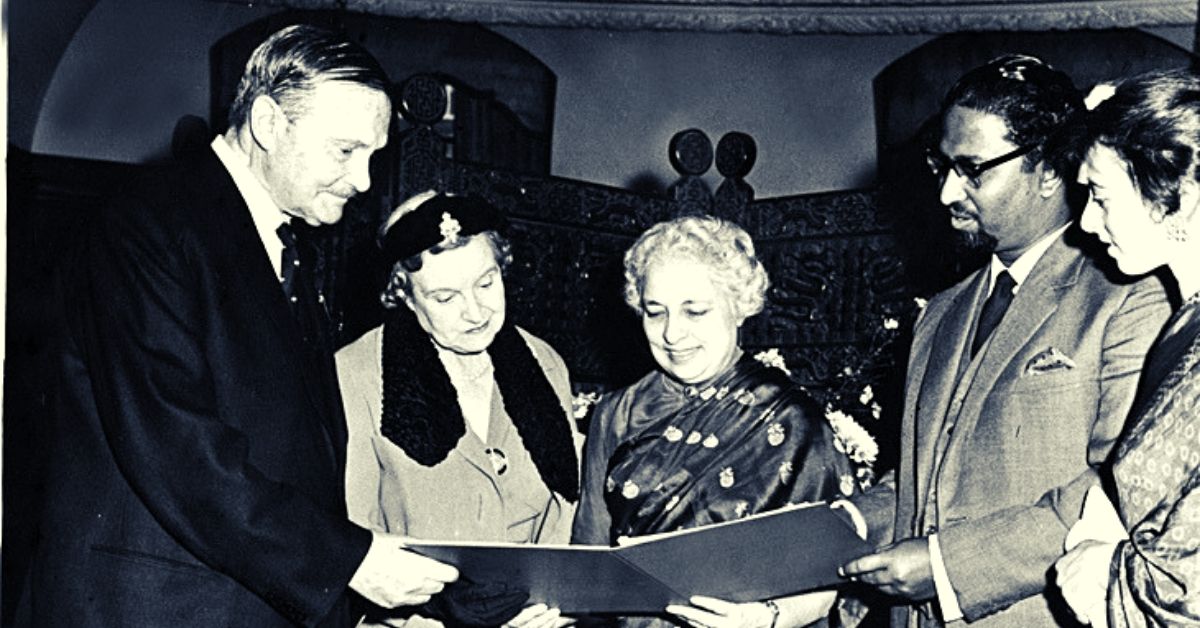 "I had undertaken this perilous swim not to gain fame or trophies but to prove once again to the world that Indians are no longer afraid", said the man who swam into world record books by conquering the English Channel and Palk Straits. #ForgottenHeroes #History
How are heroes treated in India?
Well, it is increasingly looking like the answer to this question depends on where you are, what you do, and whether you support the message of the current political establishment.
The story of Mihir Sen, a man who went onto show the world that Indians were capable of greatness by becoming the only man to swim across oceans of five continents in one year, is both an inspirational and cautionary tale of how one hero was eventually let down by the very people he sought to champion.
Born prematurely on 16 November 1930, in a small village in Purulia district, West Bengal, there were fears that this sickly child would not survive very long.
However, his parents, Dr Ramesh Sen and Lilbati had other ideas. To seek better educational opportunities for their son, the Sen family moved to Cuttack where Dr Ramesh started his own private practice. Nonetheless, money was hard to come by for the family since his practice revolves around treating poor patients.
Lilabati decided that this wasn't going to let that come in the way of getting her son a decent education, and began selling chicken eggs and milk from the livestock she kept in her backyard.
---
Also Read: Undaunted by Taunts, Mumbai Lady Helps Little Girls Chase Their Football Dreams!
---
The years passed by and Sen passed school, entered college and eventually, picked up his law degree from Utkal University.
He had ambitions of studying law in the United Kingdom even though his parents didn't have the money to send him there. Seeking assistance, he reached out to future Chief Minister Biju Patnaik, who had a reputation for helping youngsters from impoverished backgrounds fulfil their professional ambitions.
Patnaik had initially rejected Sen's request for help, but after six months of persistence and perseverance, the latter managed to board a ship to the promised land. With a suitcase, £10 in his pocket and a one-way third-class ticket, this 19-year-old made his way to England in 1950.
To support himself in the UK, he took up the job of a night porter at a railway station. After many sleepless nights, he was eventually sacked from his position. Fortunately, he had heard about Indian students finding work at the India House, which housed the High Commission of India in London.
After a landing the job, he enrolled at the Lincoln's Inn, a prestigious society of barristers, on 21 November 1951, to study law.
The job at the India House was a very rigorous affair, and Sen barely found the time to attend class. Instead, he taught himself law by borrowing textbooks from the library.
His life changed when one day he came across a newspaper report on the achievements of Florence Chadwick, an American, and the first woman to swim across the English Channel in 1950.
Inspired by her feat, he was determined to do the same, showing the world that Indian were capable of such remarkable achievements as well. This was just a few years after Independence and many Indians wore their nationalism on the sleeve.
Sen was no different. While he had passed the bar exam on 9 February 1954, he had also begun training to become the first Asian to swim across the English Channel. Barely knowing how to paddle, he enrolled in the YMCA, where he practised for hours till he became top class freestyle swimmer with incredible endurance.
After many months of intense training and an aborted attempt at crossing the Channel, he successfully swam the 32 km stretch on 27 September 1958, finishing within a time of 14 hours and 45 minutes.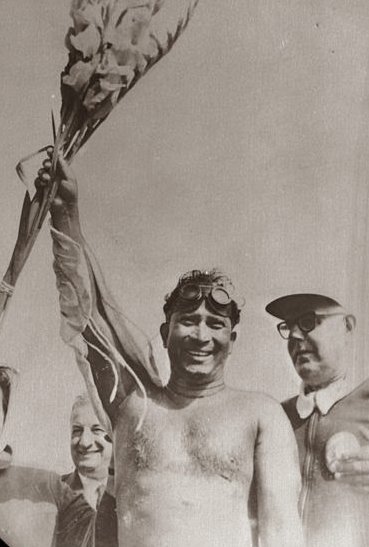 This was no mean feat. As the Channel Swimming Association says:
"The English Channel is a unique and demanding swim, considered by many to be the ultimate long-distance challenge. It isn't just the distance that is the challenge, but more, the variable conditions that you are likely to encounter. These may vary from mirror-like conditions to wind force 6 and wave heights above 2 metres. The water is cold, and you are strongly advised to acclimatise to it, there is a good chance of meeting jellyfish, seaweed and the occasional plank of wood. It is one of the busiest shipping lanes in the world…"
In the following year, Sen was awarded the Padma Shri by Prime Minister Jawaharlal Nehru for his achievement.
However, what he set out to do next was even more remarkable.
He wanted to swim the oceans of five continents, starting with crossing the Palk Strait between India and Sri Lanka. With financial and logistical assistance from the Central government, which sent out of Navy boats to accompany him, he crossed the Palk Straits in 25 hours and 26 minutes on April 5-6, 1966.
Subsequently, he went onto cross the Straits of Gibraltar (Europe to Africa) in a little over 8 hours on 24 August, the Bosphorous in 4 hours, the Dardanelles Straits (Gallipoli, Europe to Sedulbabir, Asia Minor) in nearly 14 hours and the entire length of the Panama Canal in 34 hours and 15 minutes across nearly two days—from 29 to 31 October.
This incredible feat earned Sen a place in the Guinness Book of World Records and in the following year, he won the Padma Bhushan award.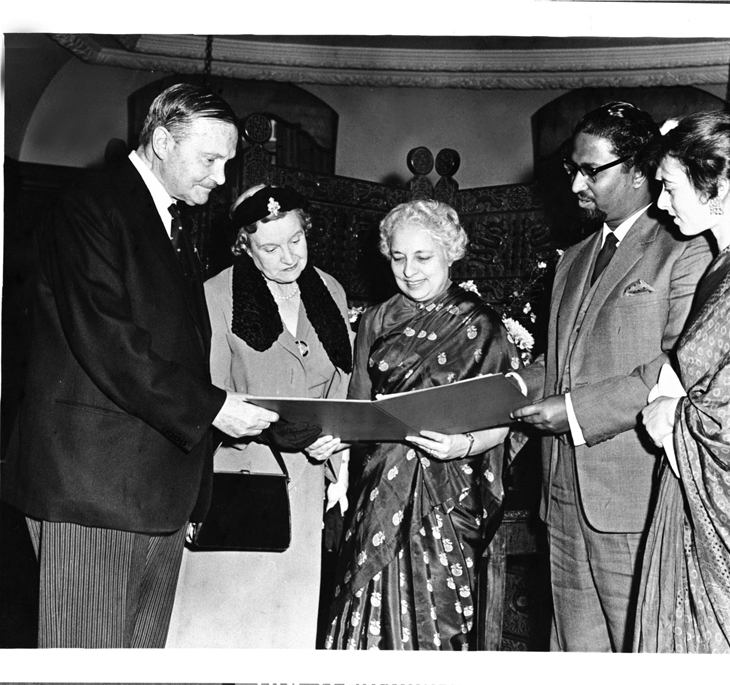 Why did a man specialising in criminal law, but now a thriving silk exporter venture out to conquer the seas?
"His motive for swimming the seven seas was primarily political. Being a young nationalist of uncommonly strong views and unorthodox ambition, he wanted to show the world what Indians are made of, to set for young Indians an example of courage and to tell them that one of the best things to do with life is to risk it. In this way, he hoped to prepare them for what he saw as their destiny," wrote Supriya Sen, his daughter, for The Telegraph.
It's a motive which Sen himself highlighted after crossing the Palk Straits.
"I had undertaken this perilous swim not to gain fame or trophies but to prove once again to the world that Indians are no longer afraid. To the youth of India, this triumph will have dramatically demonstrated that nothing is impossible for them — all they have to do is believe and persevere, and the goal will be theirs," he wrote.
In other words, what he wanted to show was that Indians were more than capable of achieving greatness at a time when the country was just coming into its own.
However, his life took a turn for the worse in 1977, when eventual Chief Minister of West Bengal Jyoti Basu approached Sen and asked him to campaign for the Communist Party of India (Marxist).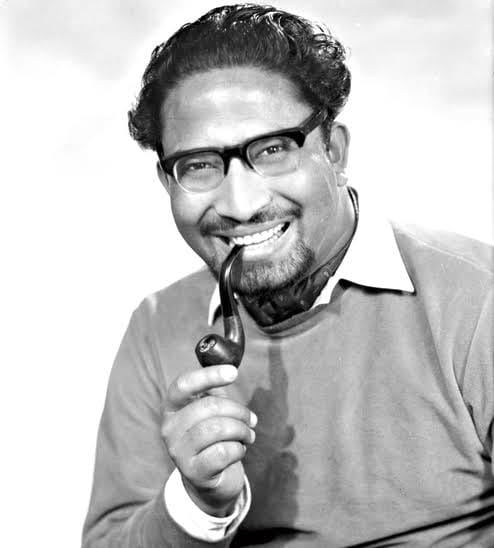 A non-believer in the diktats of communism, Sen rejected the offer and instead decided to stand against Basu as an Independent candidate.
He lost to Jyoti Basu, but opposing the eventual chief minister came at a terrible cost. Trade unions loyal to the CPI(M) ran his silk export business to the ground, and Sen was eventually forced to shut down his business.
Besides going bankrupt, a slew of frivolous legal cases were filed against him with a pliant police regularly raiding his residence, seizing his assets and eventually freezing his bank account.
The establishment in West Bengal crushed him into poverty. Amidst all this trouble, he also suffered a stroke, which he survived, but later on, in his life was diagnosed with Alzheimer's and Parkinson's diseases.
He eventually passed away a broken man in 1997 at the age of 67.
Did a national hero deserve such a fate? Where were the people who once lauded him for making the country proud? Well, they went missing for the most part except for his own immediate family.
Having said that, Sen's enduring legacy remains his will to show the world that no matter the obstacles, Indians could dare to dream and achieve great things.
(Edited by Gayatri Mishra)
Like this story? Or have something to share? Write to us: contact@thebetterindia.com, or connect with us on Facebook and Twitter.
We bring stories straight from the heart of India, to inspire millions and create a wave of impact. Our positive movement is growing bigger everyday, and we would love for you to join it.
Please contribute whatever you can, every little penny helps our team in bringing you more stories that support dreams and spread hope.
Tell Us More