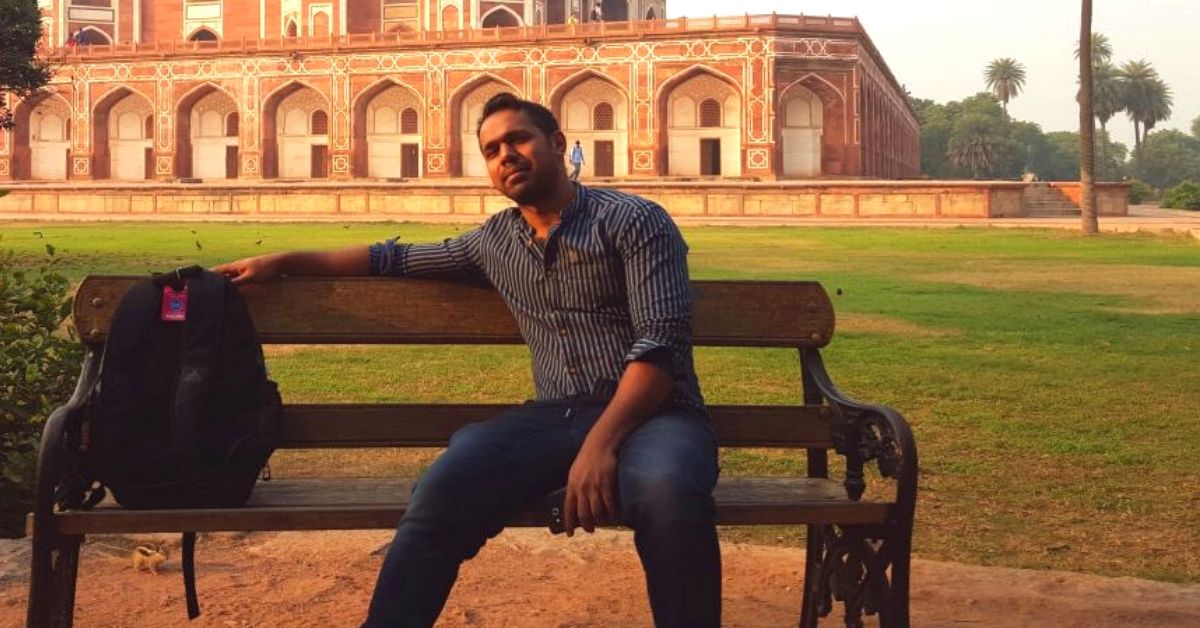 Fifteen days before his exams, Vivek learnt that his father had passed away but that just made his resolution stronger. For he knew that as a civil servant, he would be able to help hundreds of kids overcome situations like his.
Come October, and the men in the Kuttikol family of Kasargod, Kerala, will be ready for the Theyyam season. The Kuttikols, of the Vannan community perform a ceremonial dance, characteristic of the Northern Kerala regions. With their flamboyant costumes, heavy make-up and a unique style of choreography, Theyyam season tells the stories of brave heroes, their bold quests, and the spirits of their long past ancestors. This festival brings to life the cultural significance of the lesser-known heroes of the past and invokes the energy that few traditions can.
But for Vivek, the son of a Theyyam performer, its aftermath was reduced to a tragedy.
---
Age-old traditions and crafts can find a new life if we support them. You can purchase Channapatna toys, that once impressed Tipu Sultan, on the The Better India Shop here.
---
Theyyam requires the performers to be in a certain trance to perform dangerous activities like running on burning coal; and for the 3-4 months of the season, male performers take the support of "holy" alcohol. Shielding the performers from the physical pain and the exhausting hours of work, this Toddy becomes a numbing medicine in these trying months.
But long after the season is over and the curtains fall, the addiction refuses to fade. Vivek, growing up in Kasargod, saw the repercussions of this addiction up close.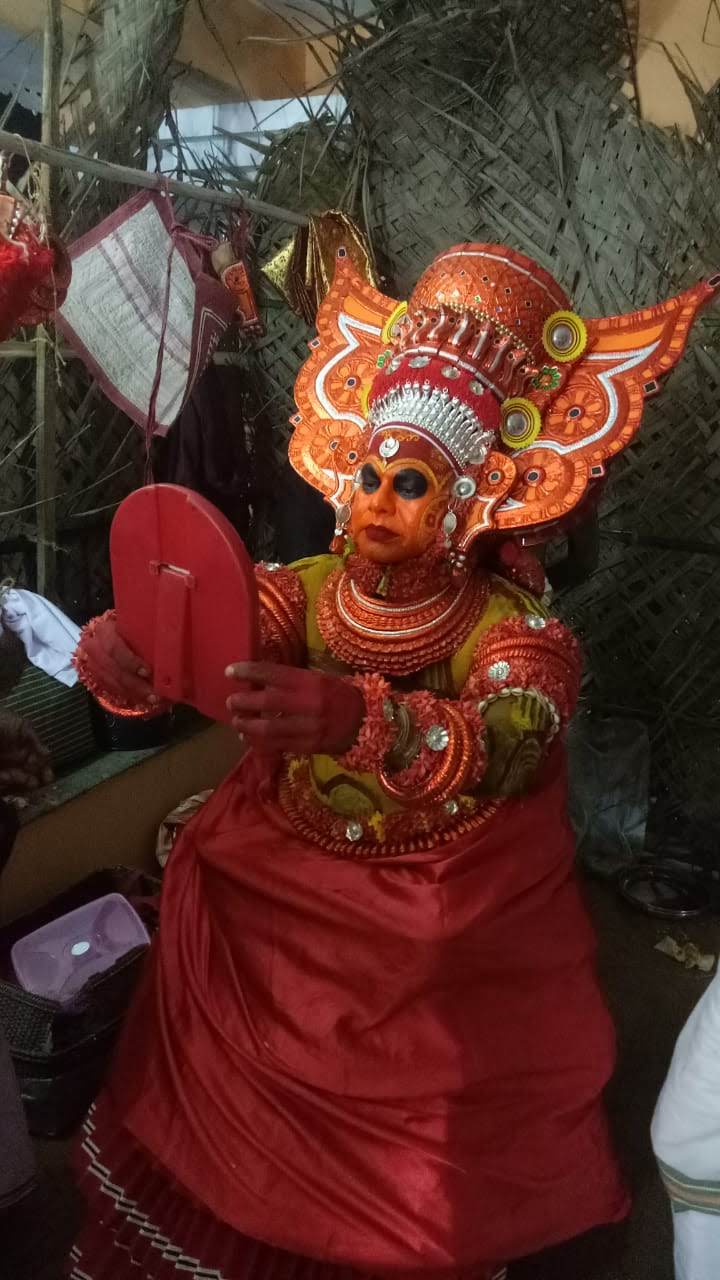 In a conversation with The Better India, he says, "Boys and men in the Vannan community are employed during the Theyyam months. Traditionally, the women go house-to-house and wash clothes for money to support the family. They are washerwomen who bring in money throughout the year, whereas the men keep the custom of the dance alive. Owing to the demanding nature of the performances, I have seen the men in my family get addicted to alcohol. My paternal uncle passed away from alcoholism at a very young age, and my father, too, had taken to the bottle irreversibly. It was a pitiful state, growing up."
For most of his life, Vivek blamed his father for resorting to liquor and not contributing to the family's well-being. But a brief study in sociology put things in better perspective. It wasn't his dad alone who was at fault but the nature of the community. This realisation of a bigger picture in play for his father's addiction pushed him to pursue the civil services.
Behind this man was a strong woman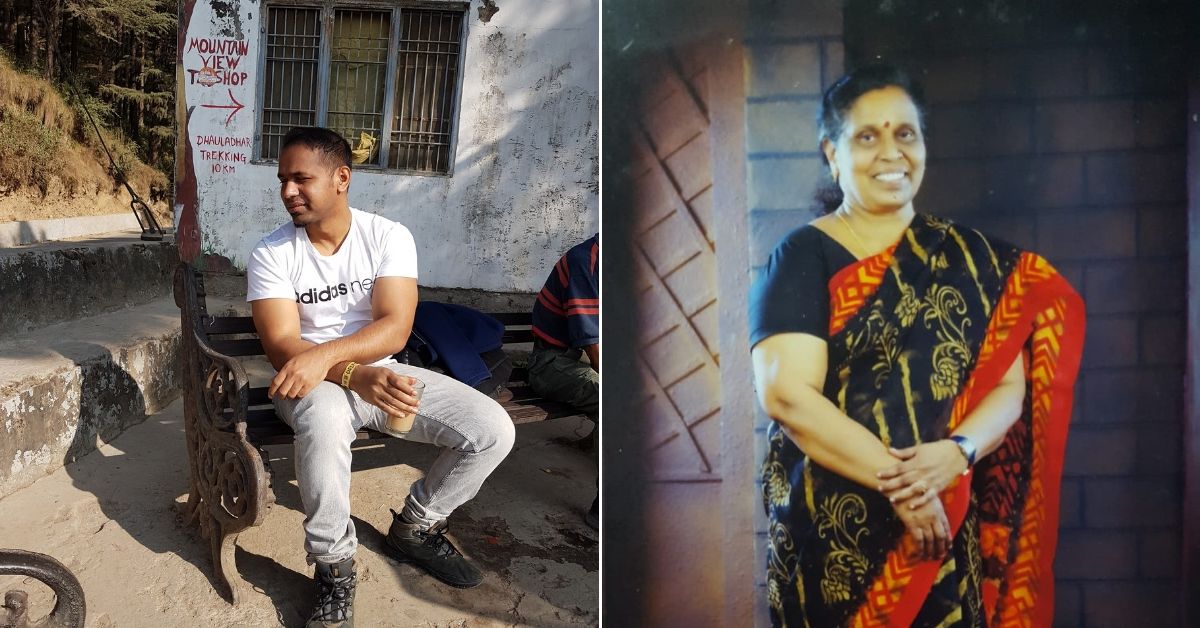 Vivek's father belonged to a small village in Malabar whereas his mother came from a relatively bigger town, with better education and work prospects. When she saw that her husband had entered a one-way street to alcoholism, she decided that the best choice for her kids—then in school—would be for her to live in her maiden home in Kannur.
Taking a job as a clerk in a post office, Vivek's mother travelled about 25 km one way. By her side was a young Vivek, who was enrolled at the St Michael Anglo's School nearby.
"We took two buses and a train, travelling for about 90 minutes one way. By the time I returned home, I was exhausted," he shares.
He adds, "But I was the elder child, and my mother's shift would end at 6 pm, long after I had reached home. So, I would take up household chores like getting water from the well or washing dishes. By the time amma reached home, all the household tasks would have been completed, and she could rest peacefully."
As the day ended, so did Vivek's energy levels. He would have no strength to complete his studies. But as soon as he realised that he was falling behind in class which had predominantly middle-class students living close to school, he thought of a better idea to manage time.
---
Also Read: #UPSCSimplified: IAS Ishan Singh on Cracking the UPSC While Being an IITian!
---
"My school deserves credit for this. They gave me a quality education for a nominal fee. Most of my classmates came from much better financial backgrounds, and the teachers were very well-spoken and highly informed. Together, they made me strive for excellence in the English language. When I was short of time, I decided that my daily commute could be utilised for studying. From reading to writing, I did everything on the buses rides to and from school. Even today, I can write very well while sitting in a car," he says.
Reading English books and watching Hollywood movies helped him master the language while Hindi serials, which Vivek's mother enjoyed after a tiring day, helped him practice Hindi. Throughout his school and college, one thing was clear for Vivek—he did not want to live in a bubble—either of his culture, his language or financial background. Instead, he tried to step outside his comfort zone every chance he got.
The days were trying, and Vivek struggled on the personal front too. His parents, who were just separated, got divorced by the time he was 14. His father's ever-increasing debts had to be repaid by his mother. As long as the couple was legally married, this problem wouldn't have gone away and so, his mother, decided to end the marriage officially.
"For a woman who comes from a rural background, who isn't highly educated, taking this step is nothing short of courageous. She knew she would be outcast—even her friends stopped speaking with her. But she was independent and never let anyone bring her down," Vivek tells us. "That is something I hope I have inherited."
From an IT worker to cracking the UPSC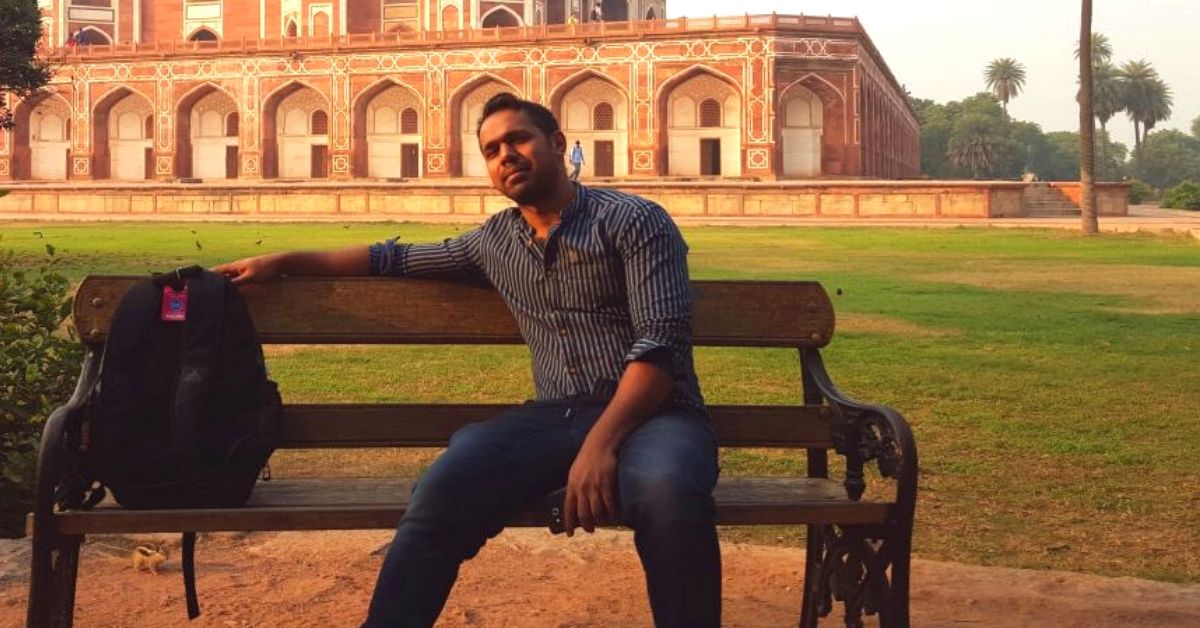 Years passed, and Vivek completed his electronic communication degree. Since medical and engineering weren't options for him, he decided to take up this course. His ultimate aim was to pursue IIM, but yet again, finance was an issue. So he took up a job in an IT company in Chennai and worked till he saved enough to pursue a management course from IIM-Kolkata.
Here, his life took an unexpected turn.
Sociology was a subject where he learned how social elements play a role in a person's thinking, education and profession. Through this course, one epiphany hit home. His father was not to be blamed as an alcoholic. Rather, the social circumstances played a role in his habits.
"I had always blamed my father for getting addicted to alcohol, even as he saw his brother die from it. But now, I could understand where he came from. And that inspired me to take up a job in the public sector—where my story, my origin mattered. At a job granted by the IIM, I would have been one of the many equals. But that would dissolve my story. When I shared this thought with a friend, Prateek Rao, he told me about his father's job an IAS officer, who could bring about change that hardly anyone else could," says the 30-year-old.
But every ambition takes time to achieve. After getting his IIM degree, Vivek still had to work to get his finances in place. He got a job in Gurugram with Prateek and started earning a steady income. Habituated to handle multiple responsibilities, he enrolled for UPSC coaching classes.
"My weekends were dedicated to studying and the weekdays to my job. For two years, I left no stone unturned in preparing for the exams. I appeared for the exams twice, to get a sense of how they work. They were much more difficult than I had presumed. There was no way I could work a job and secure a rank at the same time. It was a hard lesson for me. In July 2017, I quit my job to dive into the UPSC preparation wholeheartedly. Fifteen days before my exam, I got a call. My father had passed away," he shares.
The journey which had begun indirectly due to his father seemed like a meaningless pursuit. But only for a while.
Vivek soon realised that he had come too far to stop. If he couldn't save his father from alcoholism, he could at least work for others like him, even children growing up in the shadows of alcoholic, depressed and lonely adults.
"Quality primary education is the only way to achieve that," he believes, and with that passion burning inside him, he gave the UPSC exams again, this time, cracking them.
"My mother always says that the reservation I got as a scheduled caste member is social insurance. It does not allow me to work less hard than anyone else. Today, I have cracked the UPSC exams and give all the credit to my strongest support pillar, my mother, and my father, whose condition was my inspiration. If I can do something for someone like me, an alcohol addict like my father, or a single mother in rural Kerala, I will consider myself successful," he signs off.
(Edited by Shruti Singhal)
Images Courtesy: K V Vivek.
Like this story? Or have something to share? Write to us: contact@thebetterindia.com, or connect with us on Facebook and Twitter.
We bring stories straight from the heart of India, to inspire millions and create a wave of impact. Our positive movement is growing bigger everyday, and we would love for you to join it.
Please contribute whatever you can, every little penny helps our team in bringing you more stories that support dreams and spread hope.
Tell Us More