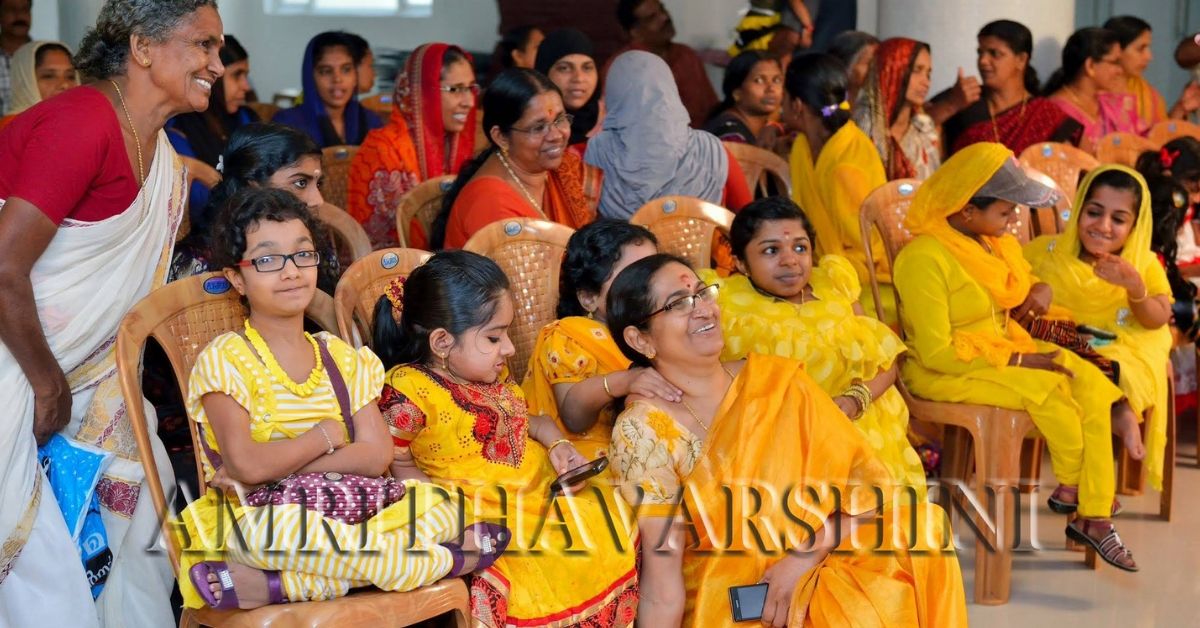 Since 2000, Latha Nair has made lives of over 100 kids and adults with Osteogenesis imperfecta (OI) better through financial aid, education and job opportunities.
Thiruvananthapuram-based Latha Nair was working with the state fisheries department when she came to know about Binu Devasia, a young boy, through a friend in 2000.
Hailing from a financially downtrodden family from Wayanad, Binu had Osteogenesis imperfecta (OI), better known as brittle bone disease, and needed an operation to separate his intertwined legs.
"Until then, I had no idea about the disease, and neither had I come across any child with this condition. But his plight moved me so much that I wanted to do something for him," recalls Latha in an interview with The Better India.
So, she decided to find more and began speaking to her friends and doctors, and even looked up information about OI, online.
That's when she came to know how rare a medical condition this was, and while there were many OI support societies functioning around the world, there were none in India.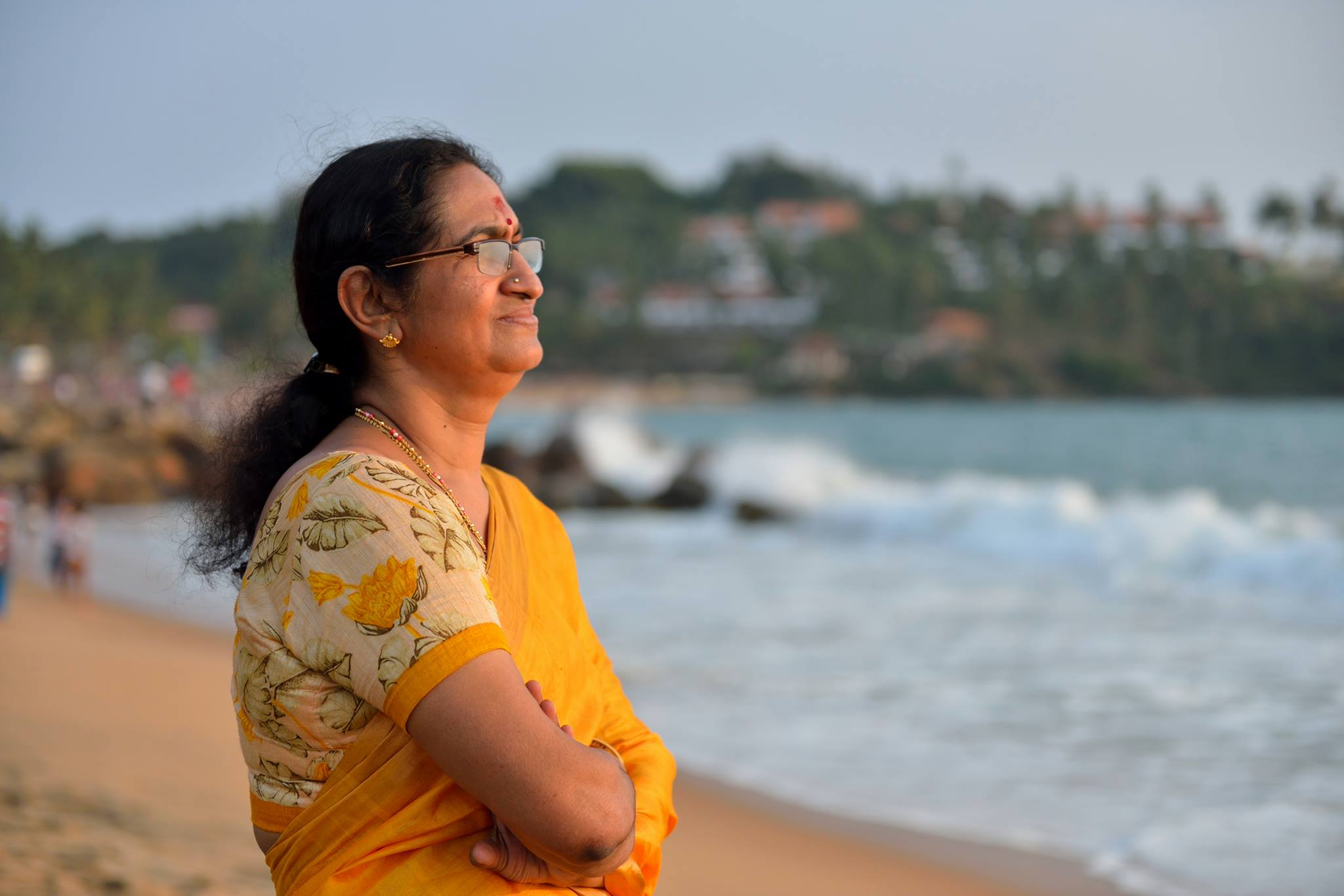 The situation was such that even though Binu's family, with great difficulty, had found a doctor to treat him, there was no way they could afford the treatment.
Even contributions made by Latha or her circle of friends and acquaintances wouldn't suffice.
So, Latha hit upon a plan. Just the way she had found more about OI on the Internet, she decided to post an online advertisement, and reach out to people to raise funds.
This initiative managed to raise enough funds for Binu's operation successfully, and also brought Latha a friend for life: Dhanya Ravi.
Afflicted with OI herself, the Bengaluru-based girl from Kerala joined hands with Latha to tread down upon a rare path that sought to improve the quality of life for people with OI.
"As I started meeting more and more people with his condition, I realised that most of them hailed from extremely impoverished backgrounds, and had limited knowledge of the rare disease. They also lacked any form of confidence or belief in themselves. I believed that to help any one of them, it had to start with awareness, support and most importantly, education," she adds.
Latha also shares that because there was very little awareness about brittle bone diseases, parents would often be overprotective of their kids and bar them from any form of strenuous activities, including schooling.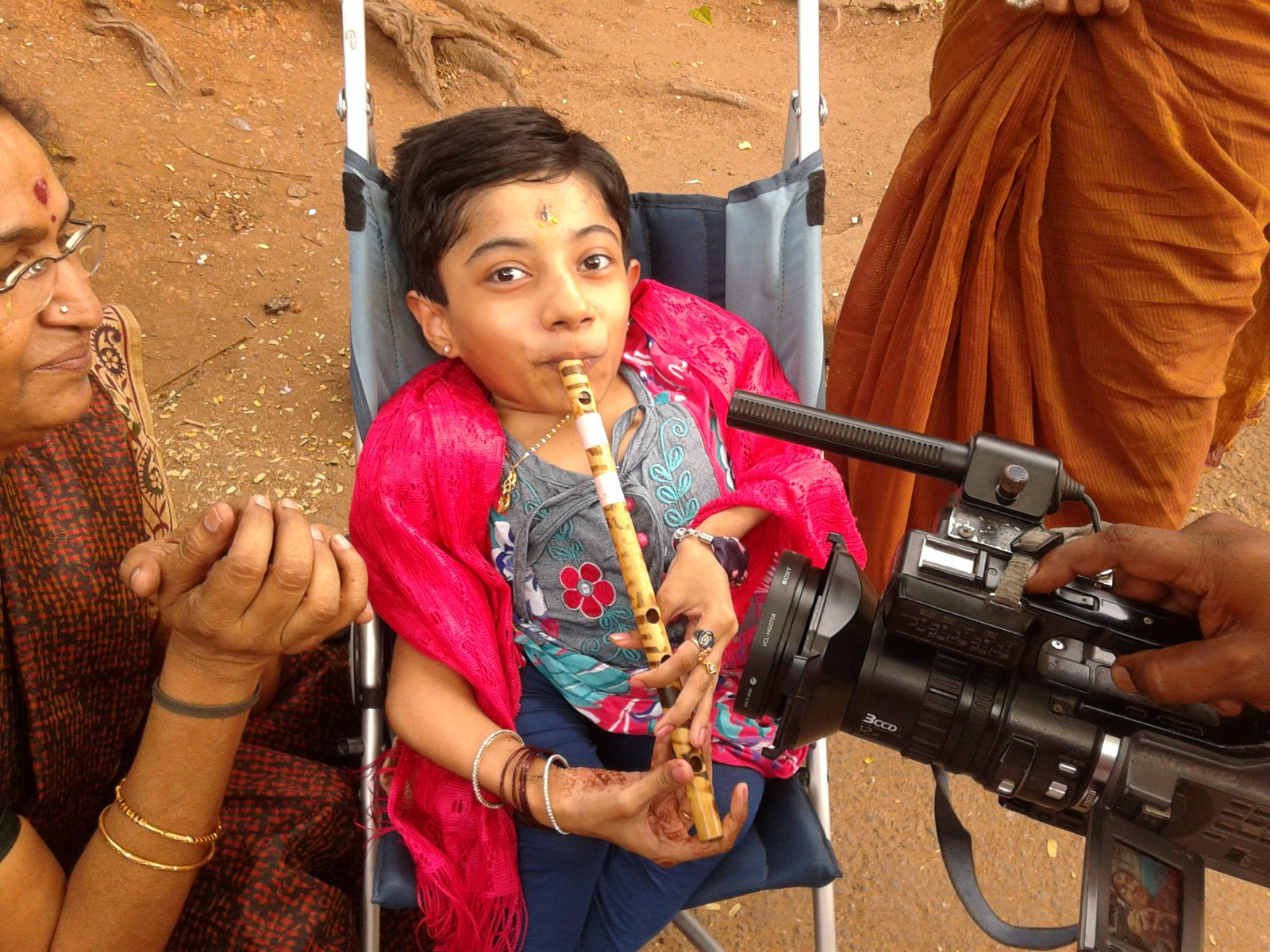 Conversely, there are also situations when these children are ignored and given less attention and care than their siblings.
"Imagine a life where you watch everyone, including your doing things that you wouldn't dare to do, with ease. I've met kids who wished to study in a school, travel like everyone else and in one particular case, a child just wanted to visit his father's shop. It is quite heartbreaking and demoralising, and I wanted to change that. I believe that it was god gifted destiny that walked me down through this road," she says.
With that started Latha's journey of helping out children and adults with OI through financial aid as well as education and job opportunities.
Along with her friends, Latha began expanding her network of not just people with OI but also parents, caregivers, doctors as well as anyone who'd like to volunteer or offer support to these individuals.
This group was christened as Amrithavarshini.
"As most kids were from financially strained homes, in 2009 we decided to set aside a small amount of money from all the funding and financial assistance that we were receiving from across the world to give them a monthly allowance. The idea for the allowance came from Athulya, an OI-affected girl associated with Amrithavarshini. Although the amount was small, what I'd envisioned through this step was that this would not just give them some financial independence but also a feeling of self-worth. When we started, it was just a small amount of Rs 200, which we have now increased to Rs 500," Latha shares.
More than financial aid, what Latha envisioned to provide these kids was a life where they didn't feel like a burden to their families or incapable of being an active component of the society.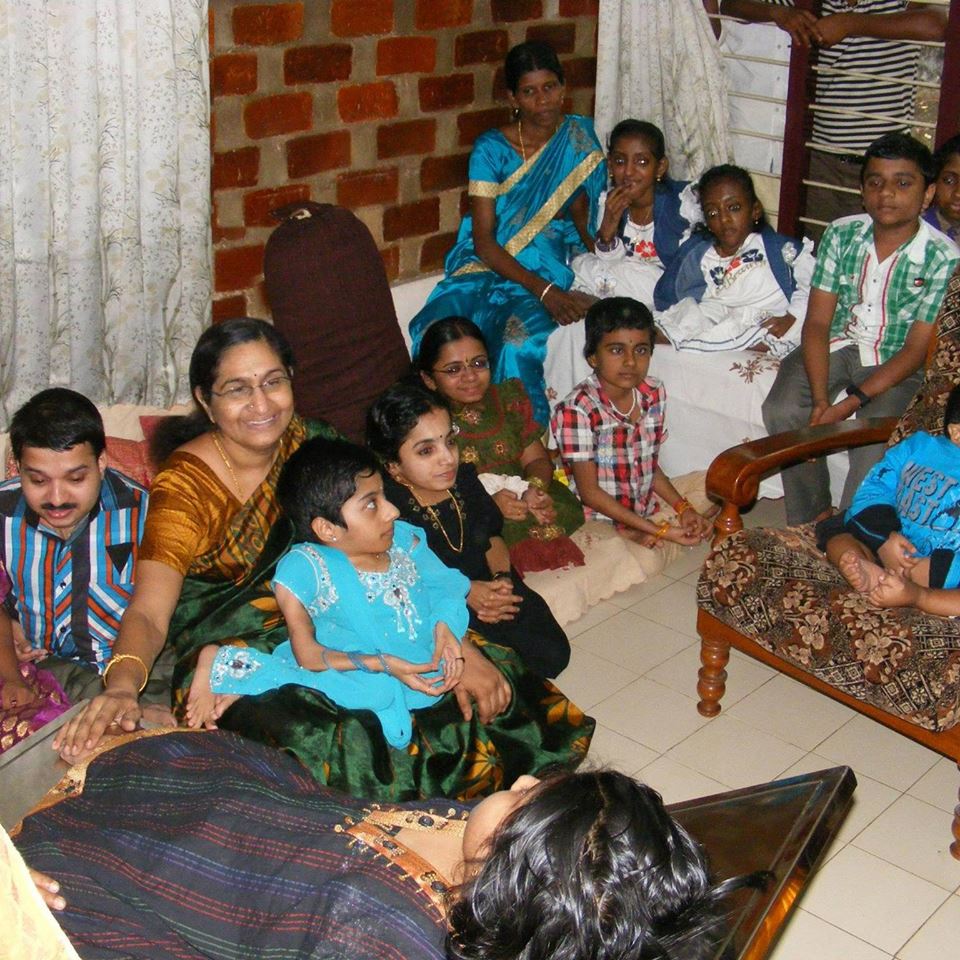 "I made it a point to speak to the parents who ignored their OI-affected child and instead, showered affection on their other, more 'able' kids. I told them that with proper care and attention, these kids would also be able to lead regular lives, so something as essential as education should not be snatched away from them. They mustn't be prevented from attempting exams, because for you and I, it might be just another event, but for these children, it is a validation of their lifetime efforts," she explains.
The same year, Amrithavarshini got registered as a formal and charitable organisation working towards the welfare and support of people with OI.
Functioning only through the support of donors and well-wishers, the organisation has slowly yet steadily grown. Many of the kids who have been associated with Amrithavarshini from the beginning and were able to chase their dreams, now assist Latha or 'Lathamma' as she is lovingly known to help others.
She gives a special mention to Latheesha Ansari, a UPSC aspirant with OI. Incidentally, TBI had covered her journey in a story earlier this month.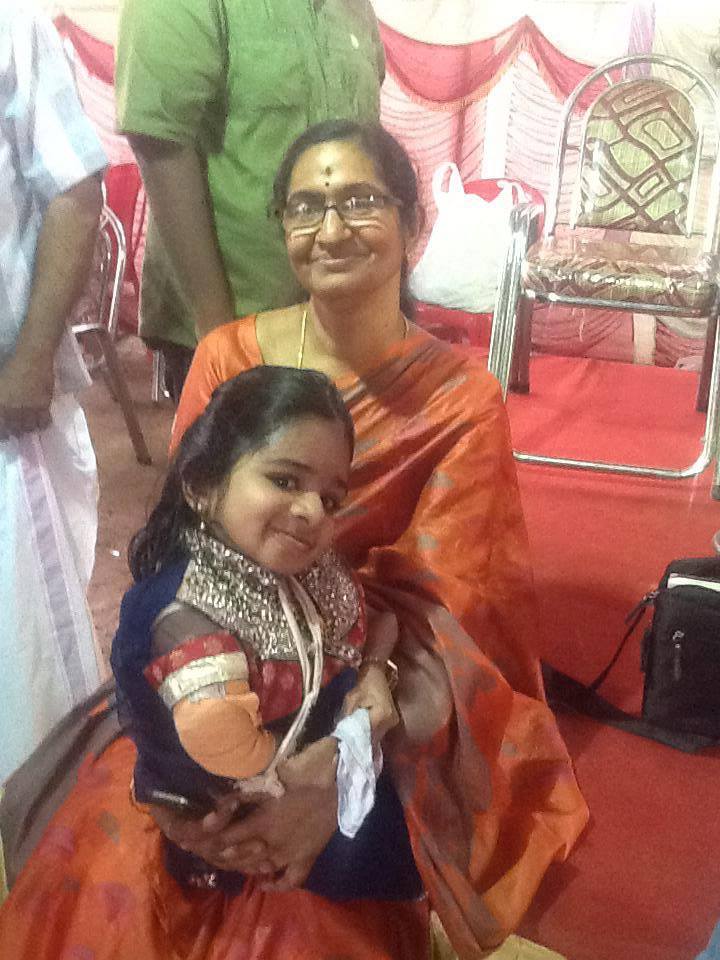 "She is a wonderful child, who went through a lot, but her courage and conviction never wavered. Right before her prelims last year, she developed a chest infection, and no doctor was willing to treat her. Though depressed, she didn't let her spirits go down and went ahead with confidence to nail it. The confidence she radiates inspires us all," the sexagenarian proudly adds.
With the beneficiaries spread across the country, Amrithavarshini organises a yearly get together so that everyone can meet each other.
Sadly, Latha was unable to organise one the previous year as she didn't have enough funds to do so. In fact, she failed to pay last month's allowance of Rs 500 to all of the 85 children Amrithavarshini currently focuses on, as she had used up all the funds for Latheesha's medical needs.
"However, the kids are quite understanding. Many of them now take tutions and can earn money. Then there are the ones who come from slightly better off households who can manage without the allowance. Fortunately, the donations came midway this month, and I was able to send the money to all of them. Our organisation is entirely dependent on donations from our friends and well-wishers and has never received any form of support from the government," Latha shares.
She also shares with us that many of the regional media persons, who had covered the stories of her children went on to donate to Amrithavarshini for their welfare.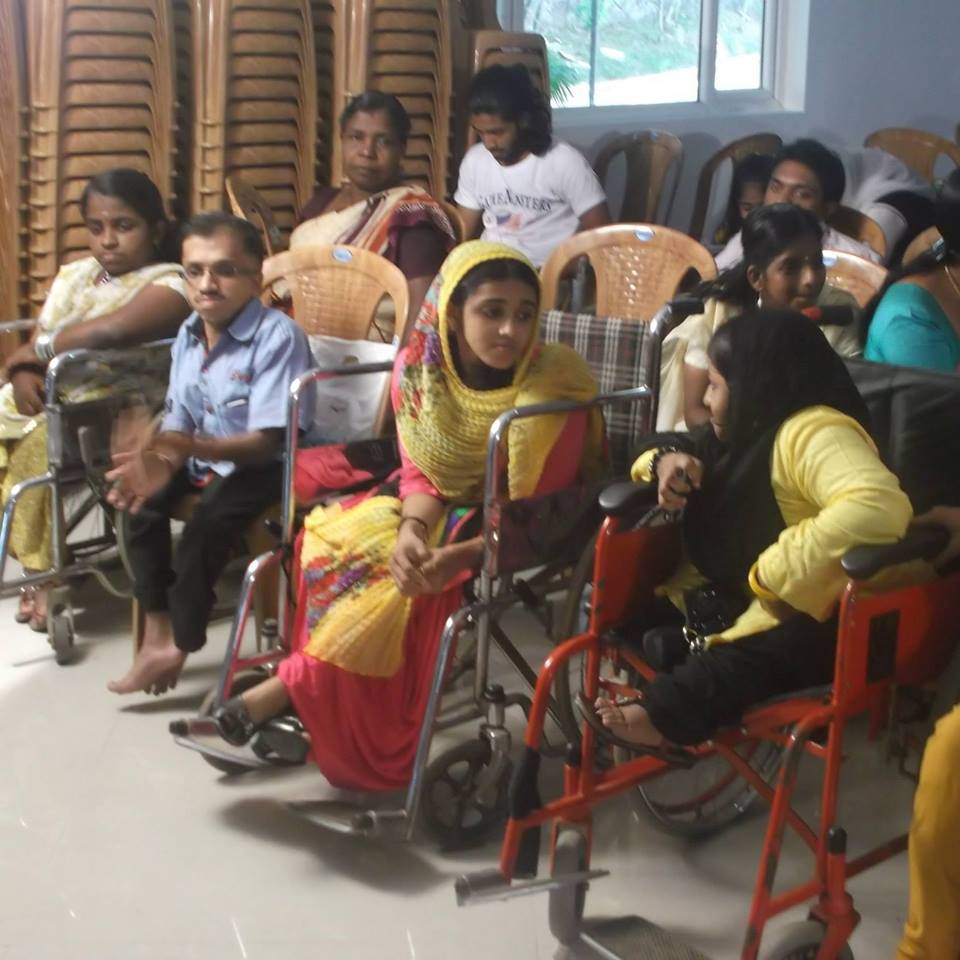 "When I'd started initially, my friends spread the word amongst their circle. Somewhere along the way, the media picked up, and that worked a lot in our favour. I want to mention my sincere gratitude to all these platforms; through their extensive coverage time, and again, we were able to find more donors and supporters to champion our cause," she happily adds.
Regarding their monetary credibility, she shares that right from the start, Amrithavarshini has maintained a public bank account; and anyone can access its details and transactions.
As all the transactions were for charity, Latha was later able to apply for tax deductions under Section 80G of the Income Tax Act.
"As I was a government employee, I knew all the legal ways to start anything. I was adamant that our organisation would function transparently and I only accept donations as money orders or bank transactions to ensure a clean money trail," Latha says.
Besides all the aid and support that Amrithavarshini has provided all these kids with, Latha mentions that she has taught them skills such as sewing and candle making, intending to make them self-sustained.
As the severity of the disease ranges from person to person, some of them are bedridden and can't partake in the same.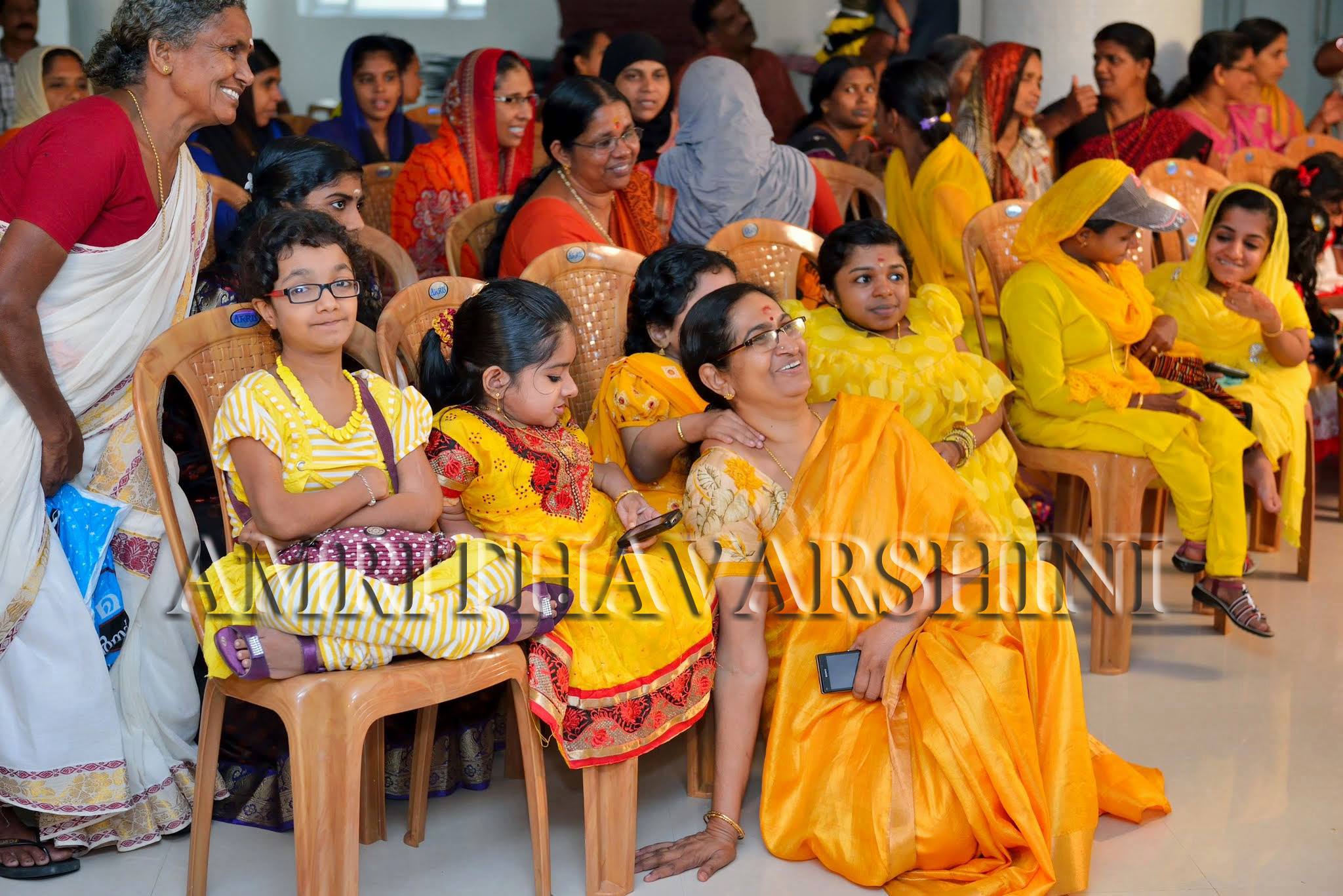 "In such scenarios, I've included the parents in the sessions, as they can utilise these skills to bring some income. There are also times when someone makes a sizeable donation, so I distribute the money to the families of these needy kids so that they can start something like a poultry farm or livestock rearing," she says.
Currently, Latha is working on a new project.
"Mobility remains a major issue for all these kids; somebody has to always carry them to move from one place to another. Besides Kerala, our children are spread across the country, including states like UP and Telangana, and it is not possible for us to get all the children together. But I want all of them to be trained in any one of the skills and earn for themselves. What I envision is a video conferencing system that these kids can access through phones, irrespective of where they are," she shares hopefully.
She also hopes to build a residential space in a small plot of land someday in the future, where these kids can live and be looked after by employed caretakers, in case their parents are financially unable to do so.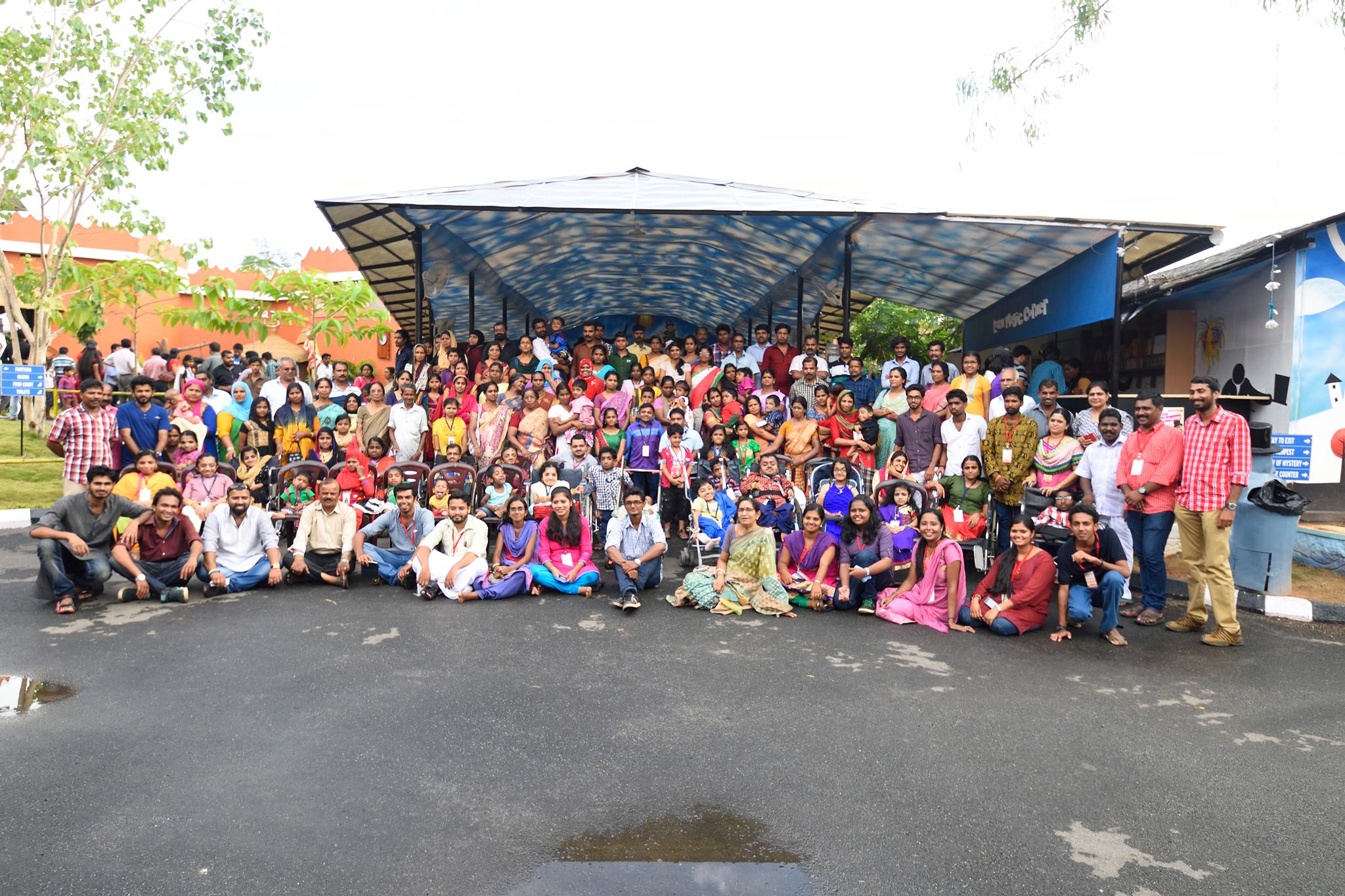 "I'm also getting old!" she concludes with a laugh.
Since her retirement in 2014, Latha has devoted all of her time and efforts for Amrithavarshini and plans to continue doing so for as long as she can.
She is positive that someday brittle bone disease as a serious medical condition would garner more awareness in India than being broadly categorised under general physical disabilities.
---
You may also like: 300 Fractures in 29 Years: India's Glass Woman Smashes Clichés Around Rare Diseases
---
For more information on Amrithavarshini, click here. If you wish to provide monetary
support to these children, please find the bank account details of the organisation below:
A/C No: 67145583320
IFS Code: SBIN0070020
All photographs courtesy: Amrithavarshini.
(Edited by Gayatri Mishra)
We bring stories straight from the heart of India, to inspire millions and create a wave of impact. Our positive movement is growing bigger everyday, and we would love for you to join it.
Please contribute whatever you can, every little penny helps our team in bringing you more stories that support dreams and spread hope.